The local art scene will be painting Salcedo Park in bold strokes this weekend: Art in the Park is coming back to an actual park in 2023!
You heard it right: After three years of mostly being confined to digital spaces, Art in the Park finally gears up for a real-life comeback on Sunday, 19 Mar 2023. The event will extend from 10am to 10pm in Jaime Velasquez Park, popularly known as Salcedo Park, in Makati City.
Also read: 12 Coolest Airbnbs in Makati for Your Next Staycation
What to expect at Art in the Park 2023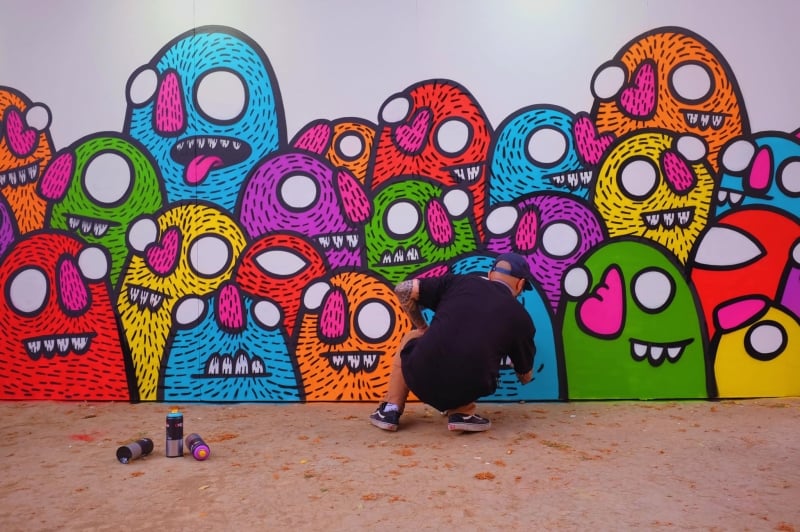 A true celebration of Philippine visual arts, Art in the Park brings together artists, galleries, schools, and collectives to showcase their pieces for the special one-day event. Expect a total of 60 exhibitors; each one offers a broad range of paintings, prints, photographs, sculptures, and new media sold for up to ₱70,000.
Make sure you set aside a good chunk of time to explore the different booths. There's certainly a lot to see, from experimental works by established masters to regional crafts from around the Philippines.
In addition, special exhibits by selected artists Emmanuel Garibay, Bjorn Calleja, and Kabunyan de Guia are on display.
This year, Art in the Park will also be aiming a spotlight on interactive art. As you roam the art fair, don't be surprised by the sudden flurry of activity, such as flash mob poetry by Titik Poetry and live music by Soulful Mood and Pundaquit Virtuosi. 
Also read: 15 Must-Visit Museums in the Philippines to Celebrate Pinoy Heritage and History
A more relaxed art experience in Makati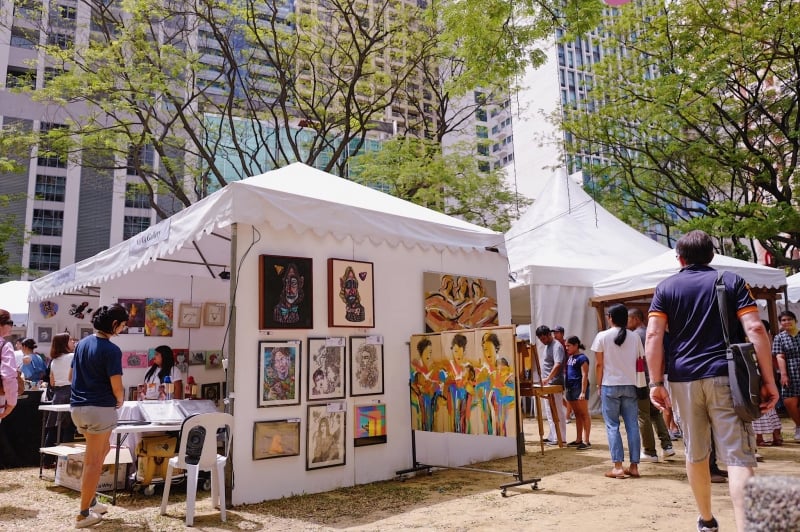 First established in 2006, Art in the Park is an annual event organised by Philippine Art Events, Inc. The art fair benefits the Museum Foundation of the Philippines (MFPI) and the National Museum of the Philippines. 
Intimidated by the art world or unfamiliar with the scene? Art in the Park offers an excellent way to test the colourful waters without getting overwhelmed. This is the purpose of the annual fair, after all: To make visual arts accessible to everyone and to create a relaxed space where people can appreciate, enjoy, and support local creatives.
Also read: 18 Fun Things to Do in Makati CBD on Weekends
Ready to see Salcedo Park transform into a canvas of local artistic expression? Everyone is invited, and entrance is free. Catch you there!
---
Featured image credit: Art in the Park | Official Facebook Page