If you're on the hunt for your next weekend activity, you don't have to look past Makati Central Business District (CBD). Whether you're an art lover, fitness enthusiast, or coffee fiend, there are more than enough cool spots in the central business district to keep you busy. Even long-time residents will always find something new to do in Makati — it's just the kind of city that's ever-evolving with the times. Here, we've compiled a guide on the best things to do in Makati CBD on weekends you're spending in the city.
When you want to enjoy the outdoors…
1. Hang out at Ayala Triangle Gardens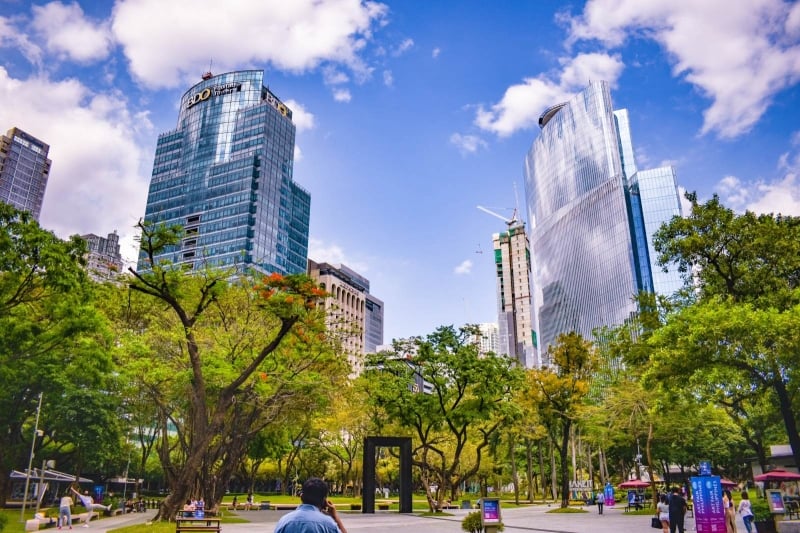 Even amidst modern skyscrapers and corporate rush, you'll find a green space designed to be a sanctuary for outdoor lovers. You can't miss it; Ayala Triangle Gardens is smack dab in the heart of the Makati CBD. The two-hectare landscaped park is a refreshing spot to escape the hectic energy of the city — kind of like what Central Park is to New York!
Every afternoon to evening, people flock to Ayala Triangle to go for a run, exercise, walk their dogs, or grab dinner with pals. But weekends are an even better time to enjoy everything the park has to offer! On Saturdays and Sundays, it transforms into a vibrant space for happy families hanging out, drinking coffee, and sharing a meal together. Foodies can try something new at Rumba, a Mediterranean restaurant at The Shops at Ayala Triangle that will make your taste buds dance.
Address: Paseo de Roxas Street corner Makati Avenue corner Ayala Avenue, Makati
2. Escape to the pockets of green within CBD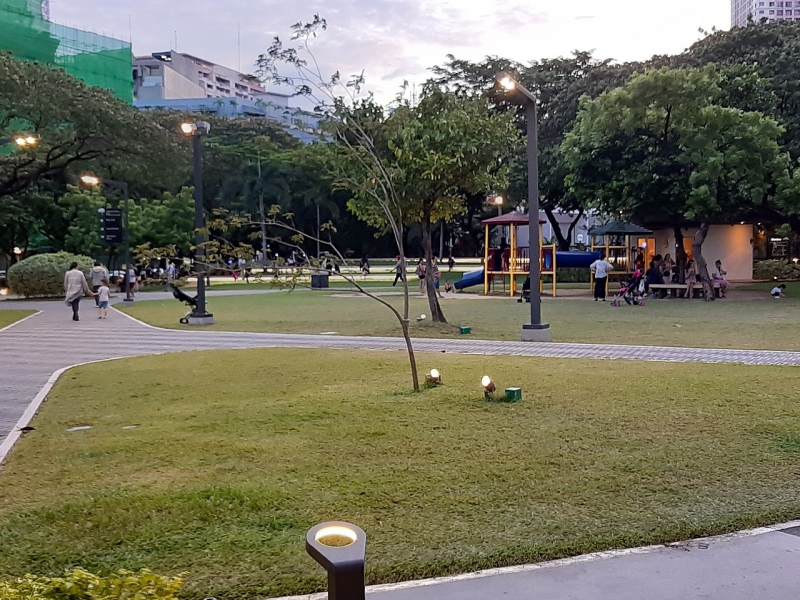 Ayala Triangle is far from the only park in Makati for sunshine, fresh air, and trees. Each park is a charming place with unique features, like the jogging paths at Legazpi Active Park or the tranquil pockets and koi pond at Washington SyCip Park. The greenery of Jaime Velasquez Park creates a pleasant atmosphere for community events like Art in the Park. Meanwhile, shoppers can retreat to the pretty Greenbelt Park when they need a break from the buzzy malls in Makati CBD.
3. Browse the stalls at Salcedo Saturday Market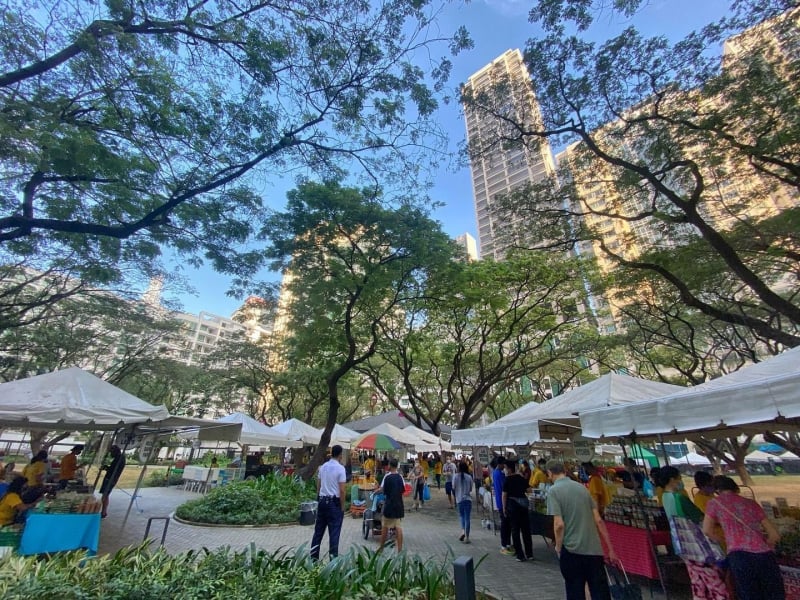 Next time you're in the city, skip the malls. Instead, opt for what's arguably one of the best things to do in Makati CBD: Salcedo Saturday Market. Here, you'll find a slew of organic produce, gourmet fare, freshly baked pastries, sweet desserts, and classic Filipino delicacies. Not hungry? There's also a fantastic collection of locally made products, like bath products, woven goods, and other artisan items.
Salcedo Saturday Market is held at Jaime Velasquez Park every Saturday, 7am–2pm.
Address: Tordesillas Street, Salcedo Village, Makati
When you're embracing art and culture…
4. Dive into the Filipino culture at Ayala Museum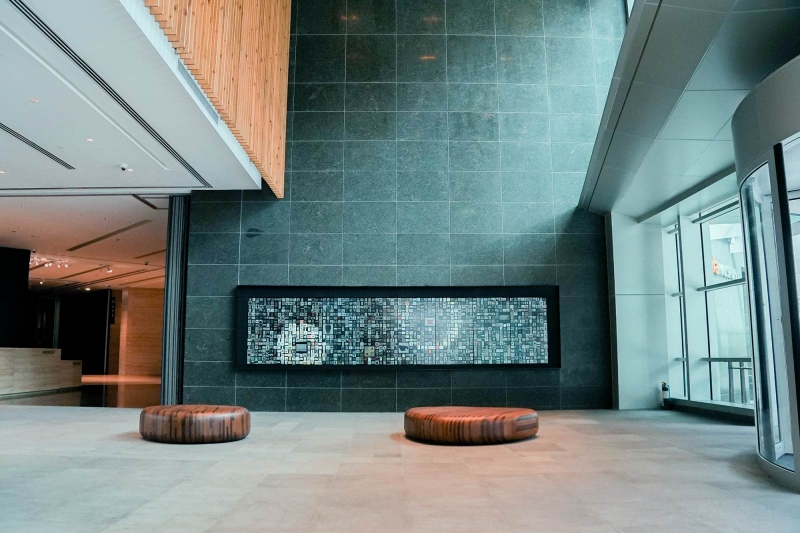 The six-storey Ayala Museum is nothing less than a love letter to Filipino culture. Run by the Ayala Foundation, this modern building is home to an impressive collection of exhibits showcasing Filipino history, culture, art, indigenous heritage, and customs.
The Diorama Experience of Philippine History, with 60 different dioramas, is a must-see and a long-standing highlight of the museum. Marvel at displays of ancient gold at the Gold of Ancestors. The exhibit showcases more than 1,000 archaeological gold objects, all dating back to pre-colonial times.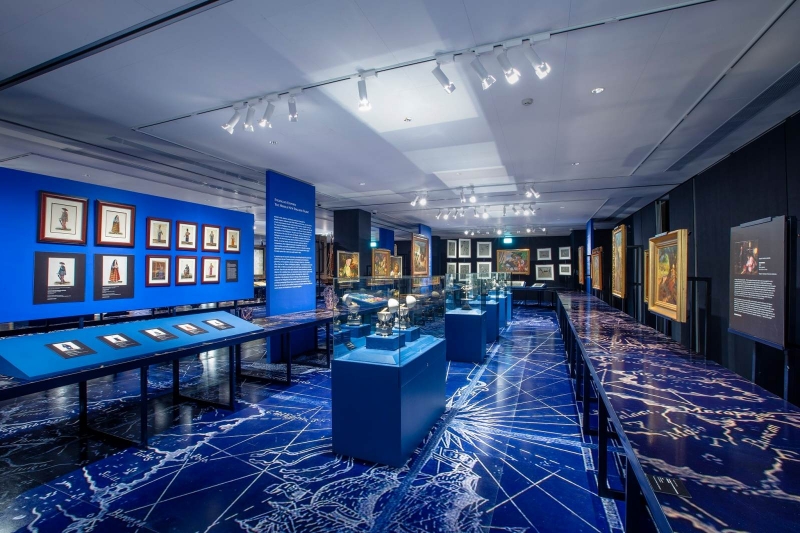 Following its recent renovations, Ayala Museum is embracing its digital side. Visitors can scan through the comprehensive digital gallery housed in the lobby. There's also a new Ayala Museum app, which will offer exclusive content to support in-person visits to the museum. Live music and other events are held regularly in the space.
Address: Greenbelt Park, Makati Avenue corner Dela Rosa Street, Makati
5. Be inspired by masterpieces at Yuchengco Museum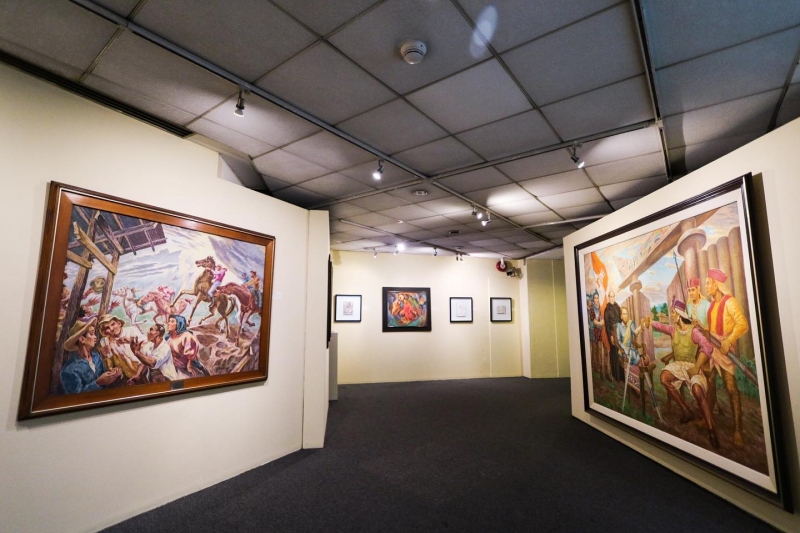 If art is life, this one's not to be missed. Visit the Yuchengco Museum for an opportunity to immerse in fine art by the masters. This beautiful three-level museum in the RCBC Plaza was established to show off the magnificent art collection of Ambassador Alfonso T. Yuchengco and foster greater art appreciation. Besides works by celebrated Filipino artists like Juan Luna and Fernando Amorsolo, the museum features Yuchengco family memorabilia and an exhibit dedicated to Jose Rizal.
Address: RCBC Plaza, Ayala Avenue corner Senator Gil J. Puyat Avenue, Makati
Also read: Makati Museums & Galleries That Bring Out the Inner Artist in You
When you're hungry (or thirsty)…
6. Get your fix of any kind of cuisine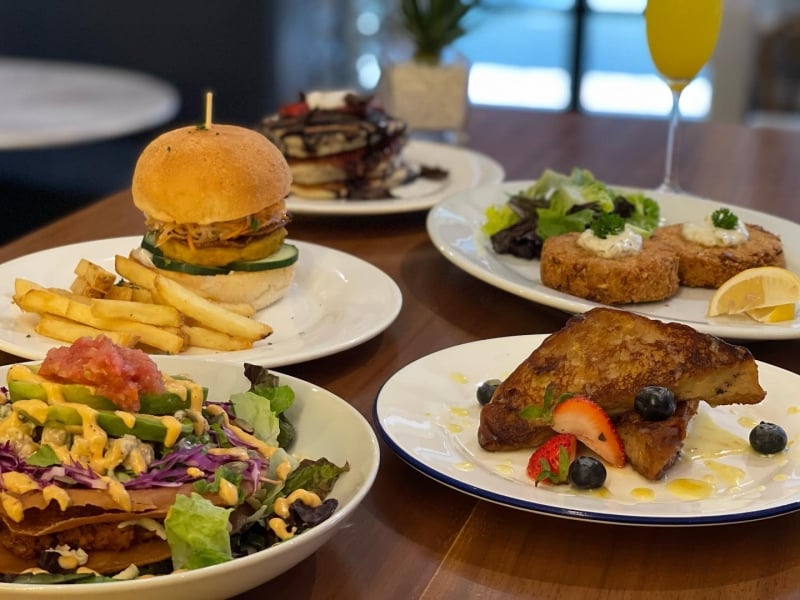 You're unlikely to run out of restaurants in this city — there's always something new popping up! Ayala Triangle's Rumba is one, and Ember by Josh Boutwood is another fresh dining experience that recently opened its doors in Greenbelt. You can't go wrong with the more established bistros in the area, either. For instance, if you're craving Filipino favourites, Romulo Café is a classic. Meanwhile, Metronome is the go-to modern French restaurant in the metro, and Green Bar is an exceptional place for vegan comfort food.
7. Sip delicious brew at The Coffee Academics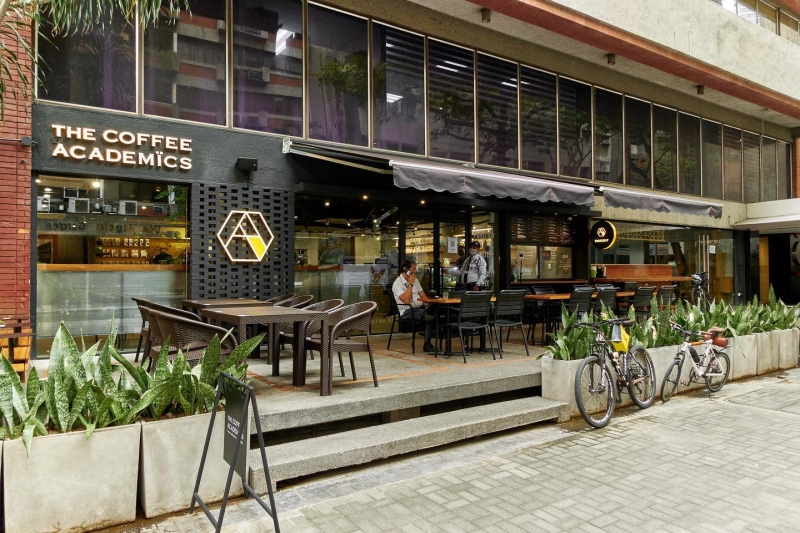 The truth is that you'll have your pick of good coffee in Makati. Right now, we're partial to The Coffee Academics in Legazpi Village, an award-winning speciality coffee shop from Hong Kong. 
The cafe sources only the finest Arabica beans worldwide, and baristas prepare each cup methodically — you can even watch them do it from the bar! It's definitely the perfect weekend spot for caffeine lovers, whether you're a casual drinker or an aspiring coffee snob. And yes, they have all-day brunch, too. When it's not too hot outside, grab a table at the al fresco area to enjoy the lazy weekend vibes of Palanca Street.
Address: 109 Don Carlos Palanca, Legazpi Village, Makati
Also read: 10 Best Cafes in Makati for Caffeine Addicts and Brunch Lovers
8. Savour authentic Japanese fare at Little Tokyo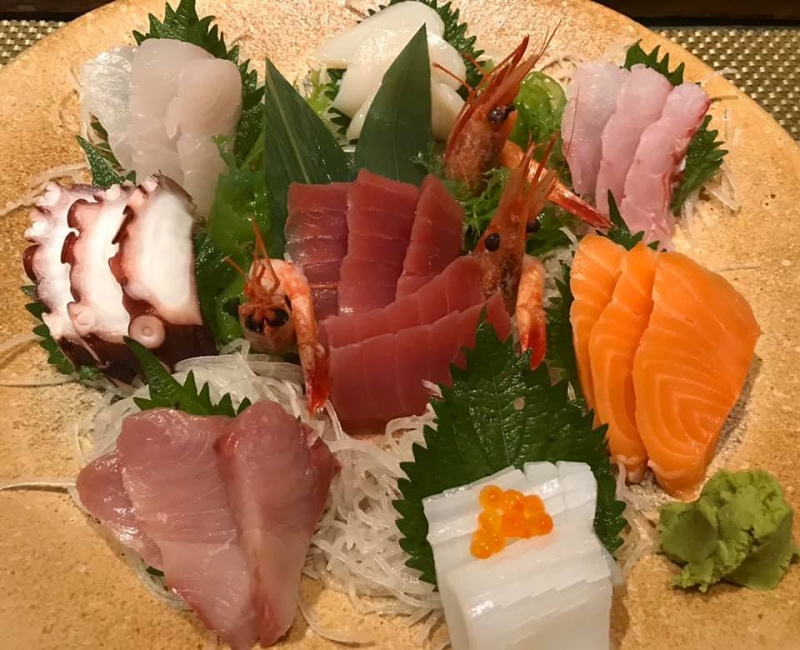 Even with all the trendy dining spots in the metro, Little Tokyo is still worth a visit. It's tucked away in the fringes of the CBD in a low-key area, but this is where you'll find some of the best and most authentic Japanese food in the metro. Most establishments in the compound are Japanese-owned or run. Sushi, ramen, yakitori — expect all of your favourites.
You really can't go wrong with any of the Little Tokyo restaurants. Our picks: Seryna is a standout for premium sashimi and sushi, while Shinjuku is one of the best ramen joints around.
Address: 2277 Chino Roces Avenue, Amorsolo Street, Legazpi Village, Makati
Also read: 8 Stunning Places in the Philippines That Look Like Japan
9. Sip cocktails at renowned bar The Curator
Seeking a more refined nightlife experience? The Curator guarantees an elevated nightcap, with handcrafted cocktails using high-quality ingredients. Patrons can even request bespoke concoctions if they're craving something new. And if you're dropping by in the morning, expect a different kind of pick-me-up: speciality coffee, which The Curator serves by day.
The coffee-slash-cocktail bar is tucked inside Cyrano Wine Shop and Deli. Recently, it was recognized among the prestigious list of Asia's Best 100 Bars 2022. Oto in Poblacion is the only other Philippine establishment that made the list.
Address: 134 Legazpi Street, Legazpi Village, Makati 
Also read: 10 Exciting Things to Do and Places to Visit in Manila at Night
When you want to burn calories…
10. Channel your inner Williams sister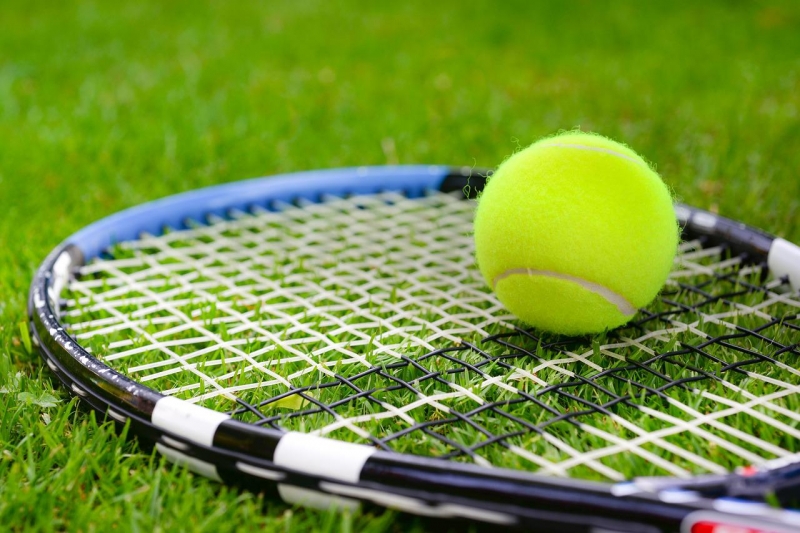 If you've always wanted to pick up a racket, Ascott Makati Tennis Court is a great place for a match. You can take your favourite doubles partner or hitting buddy, and enjoy hitting balls back and forth on the hotel's sprawling grass court. Reservations are a must. Ascott Makati's fitness centre also features a gym, a basketball court, and an outdoor swimming pool.
Address: Glorietta 4, Ayala Center, Makati
11. Knock down some pins at Superbowl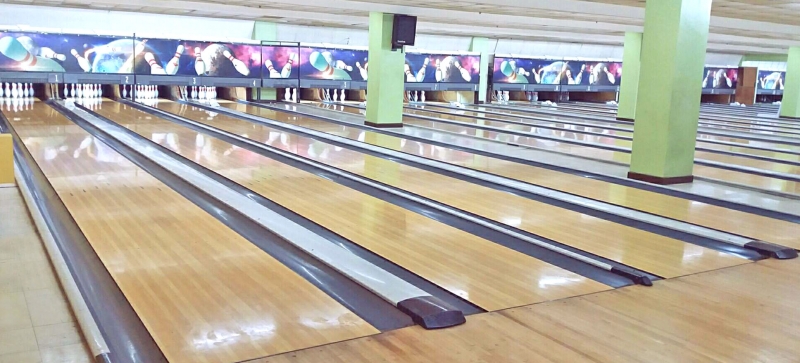 Bowling is one of the most enjoyable things to do in Makati CBD for groups who love sports and friendly competition. A low-impact sport with balls of varying weights, it's something that people of all ages can indulge in. 
Standing strong for almost half a century, Superbowl Bowling & Billiards Center is one of the most popular spots among bowling and billiards enthusiasts. It's a classic bowling alley with 42 lanes, pizza, and cold beers. Come here for a chill night out with pals, whether you're hitting a strike or rolling to the gutter. 
Address: 3rd Level Makati Cinema Square, A. Arnaiz Avenue corner Pasong Tamo, Makati 
12. Join the pickleball movement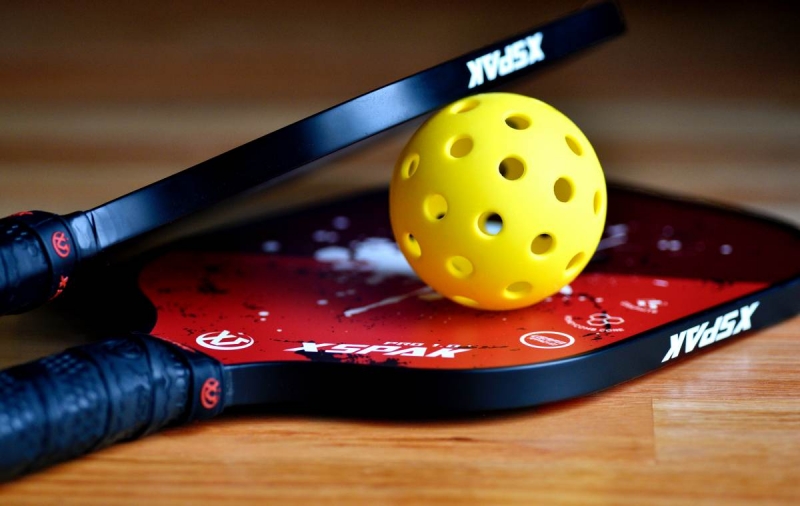 Do you know that the Philippines has a growing pickleball scene? This laidback paddle sport will make you sweat, but it's easy enough to play for both young and old. Players of all fitness levels get the hang of it with no problem! It can be as relaxed or as competitive as you want.
If you're in Makati CBD, you can join the pickleball movement at the Makati Sports Club in Salcedo Village. Just outside of the district, The Zone Sports Center along Gil Puyat Avenue also offers court rentals.
13. Belt out your favourite hits at Music 21 Plaza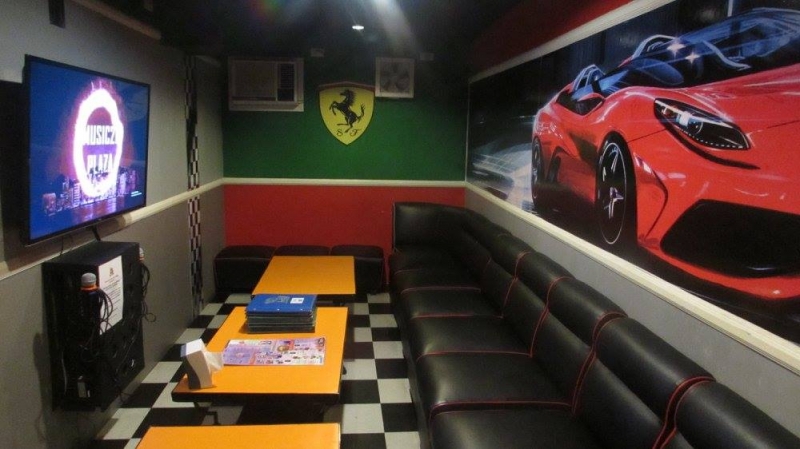 This is the Philippines, so you better believe a karaoke bar is always within reach. Take your crew to jam out at Music 21 Plaza Makati for a memorable karaoke party. With private rooms, premium sound systems, an extensive song selection, and classic bar chow, it's not surprising that this is one of the most established karaoke spots in the metro.
Address: Chino Roces Avenue, Makati
14. Enjoy live music at SaGuijo Café + Bar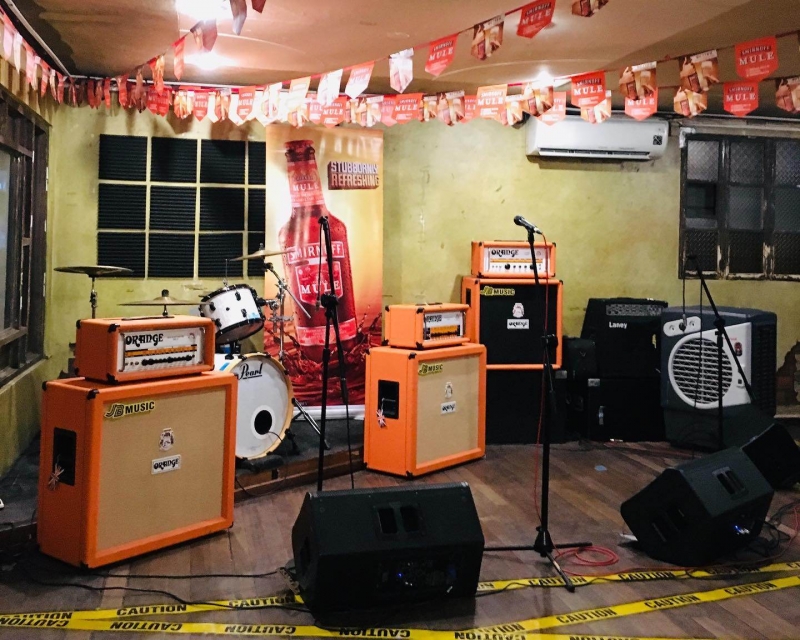 Prefer to appreciate or sing along to live acts instead of taking the mic? You'll find your people at SaGuijo Café + Bar. Local bands and musicians take the stage in SaGuijo all the time, from famous acts to indie artists. No matter what genre you prefer, this live music bar is a must-visit. For music lovers, nightcaps at SaGuijo are absolutely one of the best things to do in Makati CBD.
Address: 7612 Guijo Street, San Antonio Village, Makati
15. Stock up on new and old vinyl records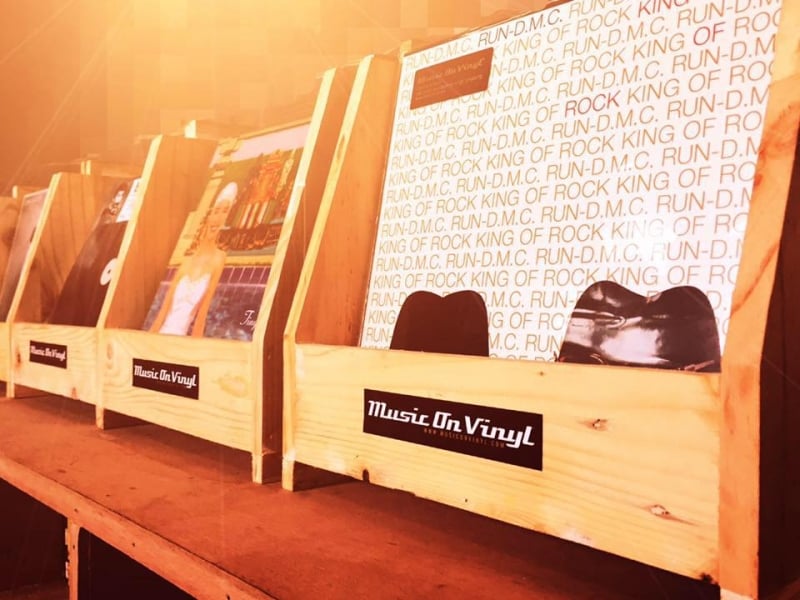 When it comes to vinyl records, you'll score some of the best finds in Makati. There are plenty of record shops around the central business district, offering rare second-hand records as well as newly released albums. Spend your weekend poring through the selections at the following Makati stores: Bebop Records, This Is Pop, Bear's Den Records, Plaka Planet, and Spindle Hole Records.
When you just got your paycheck and are ready to splurge…
16. Cop luxury items at Greenbelt 3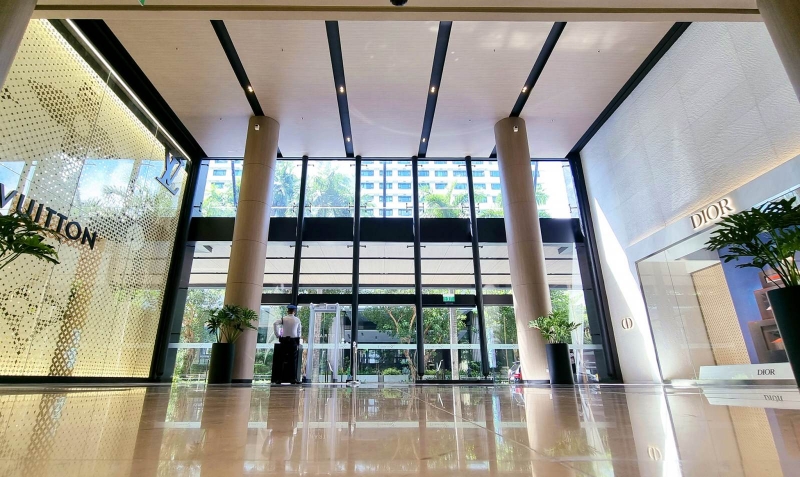 Greenbelt 3 is arguably the best place in Manila to shop for high-end products. Louis Vuitton, Dior, Bvlgari, Kenzo, Fendi, Celine, and many more international luxury brands line the mall. And even if you're just browsing, each shop is worth a peek. The renovated Louis Vuitton is especially stunning, with interiors by Philux. In 2022, more luxury brands are debuting in Greenbelt, including Loewe, Jimmy Choo, and Roger Vivier.
Address: Legazpi Street, Makati
17. Shop cool retro fashion at It's Vintage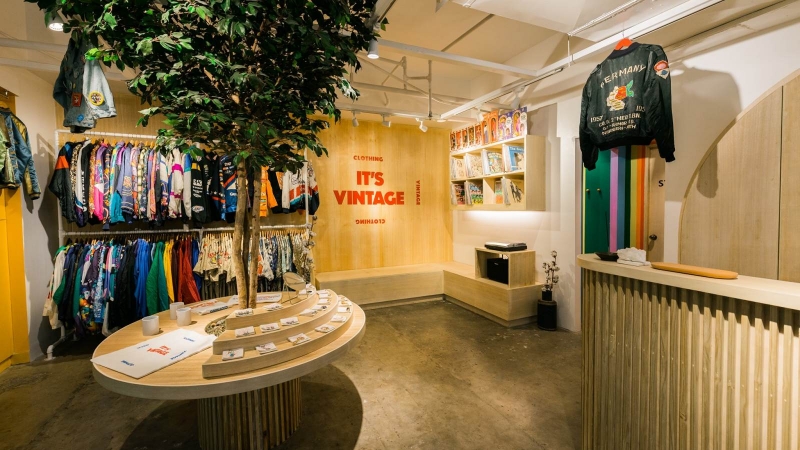 You don't have to spend a small fortune for a great shopping experience — in fact, hunting for bargains can be even more satisfying! It's Vintage offers a carefully curated selection of retro pieces that will melt the hearts of any vintage lover. Vintage tees are a standout, but we're pretty enamoured with the jacket selection, too. The shop sources pieces from all over the world. You won't always find what you want in your size, but we wager the Russian roulette nature of bargain hunting is part of the fun! 
Address: 109 Esteban Street, Makati
18. Treat yourself to a relaxing five-star staycation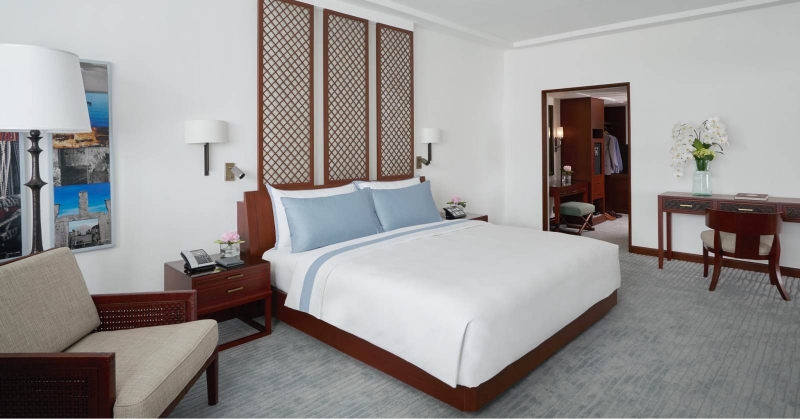 Splurging doesn't just mean shopping 'til you drop. Sometimes, a night or two in a beautiful hotel is more rewarding. And with the city's incredible collection of five-star hotels, staycations are definitely one of our favourite things to do in Makati CBD. You'll have your pick of luxurious retreats, with every corner featuring upscale accommodations in the central business district. We recommend New World Makati Hotel, Makati Diamond Residences, and The Peninsula Manila for a true-blue luxury staycation.
Also read: 10 Best Luxury Hotels in Makati for a Lavish Weekend Vacation
Got a free weekend coming up? Maybe it's time to tick off the top places to visit and things to do in Makati CBD.
---
Featured image credit: Sian Labay | Unsplash