Contributed by Hello Amsterdam
There is no shortage of excellent Asian restaurants in Amsterdam, ranging from casual Thai eateries and cool Japanese dining establishments to places that offer Chinese cuisine. Whether you are searching for Asian restaurants that serve great breakfasts or wish to go out for dinner, we've put together a list of the seven best Asian restaurants in Amsterdam to visit any time of the year.
Also read: The Different Flavours of Taiwan & Where to Find Them
1. New King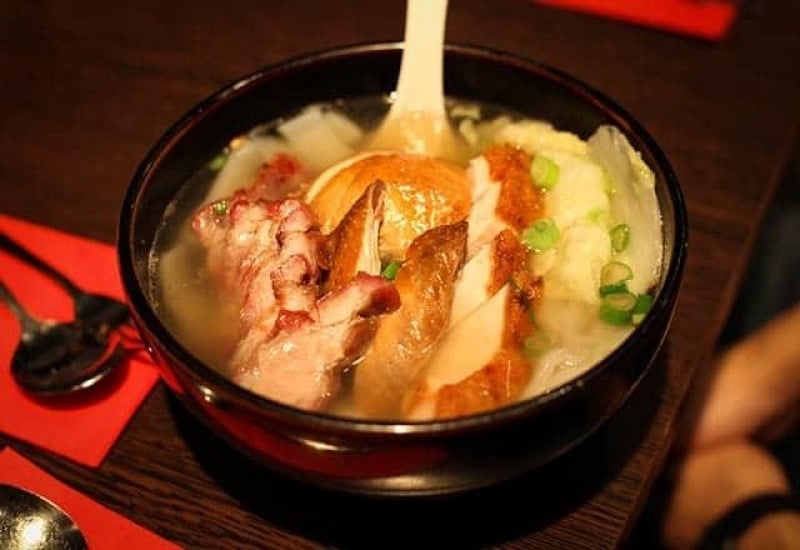 New King is a traditional Mandarin restaurant that boasts of a contemporary ambience and offers a wide range of authentic Chinese dishes including seafood, vegetarian dishes, fried rice and noodles, and meals with shrimp. You can try their signature Peking duck or go for the delicious babi pangang. If you're in the mood for a bowl of noodle soup, you can create your own version of this excellent dish. All you have to do is choose your base, pick your toppings, and select up to three types of meat. Keep in mind that the New King restaurant in Amsterdam is usually crowded and reservations are highly recommended.
2. Oriental City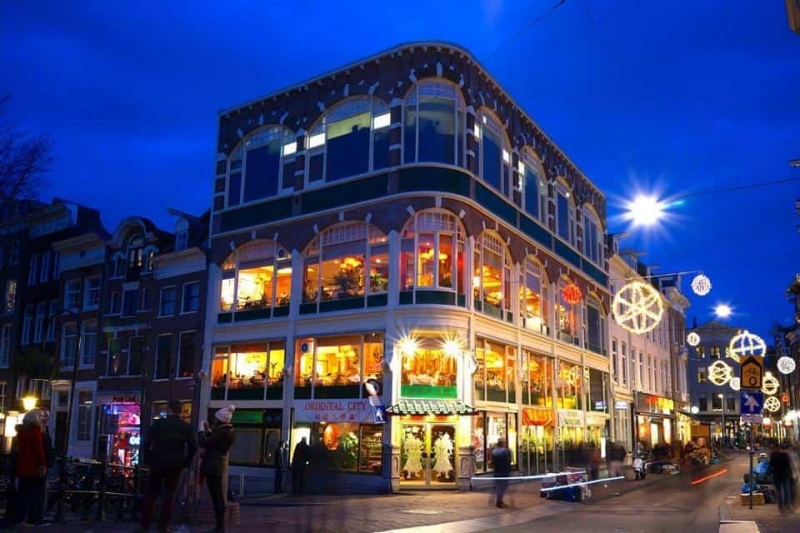 Located close to Amsterdam's Red Light District, Oriental City is definitely one of the best places in the city to try traditional Cantonese cuisine and authentic Szechuan dishes. Their dim sum lunch set attracts large crowds of visitors, especially on the weekends when you'll probably have to wait in line before being seated. Some of the signature dishes here include shrimp dumplings, roasted Peking duck, and siu mai with pork. The cheung fan with minced beef is also delicious and worth ordering.
3. Puri Mas
Searching for authentic Indonesian food in Amsterdam? Head out to Puri Mas, a fabulous Indonesian restaurant that offers top-of-the-line service and a wide array of delicacies. The speciality here is the rijsttafel which consists of dozens of small dishes. There are plenty of versions to choose from, including a vegetarian menu. As for the interior, expect to find decorations of interesting Indonesian handicrafts and paintings.
4. Mr. Pinoy
Travellers who are after some tasty Filipino cuisine should definitely check out Mr Pinoy. The owners of this place are from Pampanga and they serve a variety of Filipino dishes including favourites such as bulalo (beef shank soup), liempo (grilled pork belly), longanisa (savoury and sweet sausage served with rice and eggs), and menudo (stew with diced pork, garlic, and onions). This place also does delivery.
5. Izakaya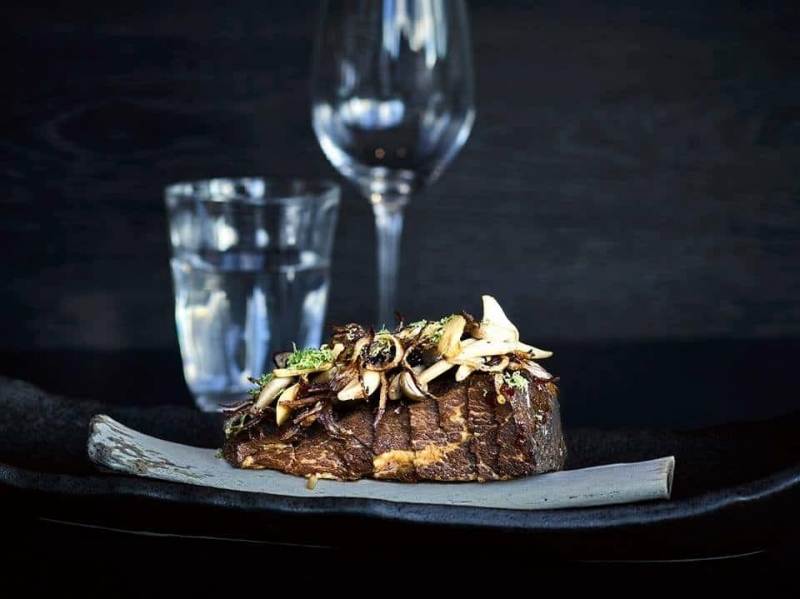 Located inside the chic Sir Albert Boutique Hotel, Izakaya is a trendy Japanese restaurant that opened its doors in 2012 and serves probably the best sushi in Amsterdam. They provide tasty Japanese snacks and small dishes such as tempura and sashimi. Besides delicious food, Izakaya offers an extensive wine list as well as an impressive cocktail menu. If the weather is nice, you can sit outside on their terrace and have a unique dining experience.
6. Pinoy Tayo Afhaal En Cateringservice
If you wish to have something homemade and try authentic Filipino cuisine, look no further than Pinoy Tayo Afhaal En Cateringservice. This grocery store with its catering service in Amsterdam is being run by Gina who loves preparing Filipino specialities for different occasions. In case you are throwing a party in Amsterdam and you wish to impress your guests with something different, we definitely recommend Gina's authentic Filipino dishes.
7. Baryo Pilipinas
Baryo Pilipinas is a great Filipino restaurant for travellers who are looking for tasty and reasonably priced food. The tables here are covered with banana leaves and traditional dishes like kamayan and bilao are offered to guests. Keep in mind that the portions here are huge and enough for two to three people.
Also read: Our Ultimate Europe Trip: 10 Countries & 15 Cities in 27 Days
Final Thoughts
Besides being famous for its vibrant nightlife and picturesque canals, Amsterdam is also home to a variety of international cuisines from all over the world. Whether you are in the mood for some Chinese dumplings, Indonesian beef rendang, or Japanese tempura, Amsterdam is the place where you can try them all.