They say that the best way to know a country is to eat it. In the case of Taiwan, there might be a struggle at first because of the outstanding culinary options it offers. But that's exactly where all the excitement in eating comes from these days, doesn't it? At the moment, we can enter the country visa-exempt until 31 July 2019. To Filipino foodies, this only means one thing — more time to explore the many flavours of the Heart of Asia!
As a patron of Filipino food, my taste buds are naturally repulsed by anything foreign. If I were to give myself time to adapt to them, it would take years before I can taste everything that Taiwanese cuisine has in store. That, or I would take the challenge of savouring as much as I can in a single trip and leave the rest to fate. Guess what? That's precisely what I did on my third trip back in the country, and boy was I happy. Here are some of the food I got to try!
Also read: My Favourite Taiwanese Food Every Filipino Should Try
Street food
Street food stalls in Taiwan are like our carinderias in the Philippines or the hawker centres in Singapore. They're usually the most affordable options and you can find them almost anywhere in Taiwan. The capital city Taipei alone brims with thousands of them mostly concentrated in its night markets. The biggest and most popular of them is the Shilin Night Market.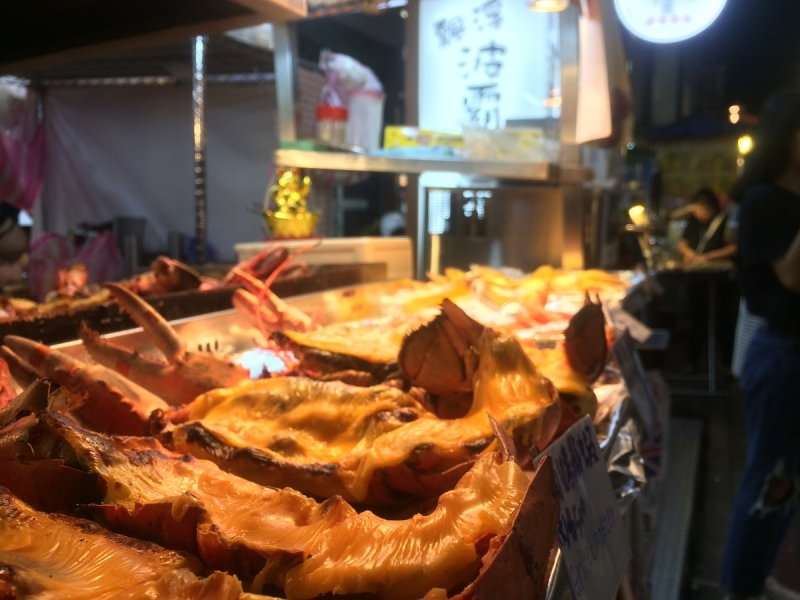 At a glance, the place will remind you a lot of our Divisoria. But instead of clothes, Shilin Night Market is dominated by stalls selling iced beverages, seafood and all sorts of meat on sticks, pastries, and fruits, among others. This time, I tried the famous Hotstar chicken (you can also find this in the youth district of Ximending), stinky tofu with vegetables, oyster omelette, lime pearl juice and the pepper bun, which I highly recommend.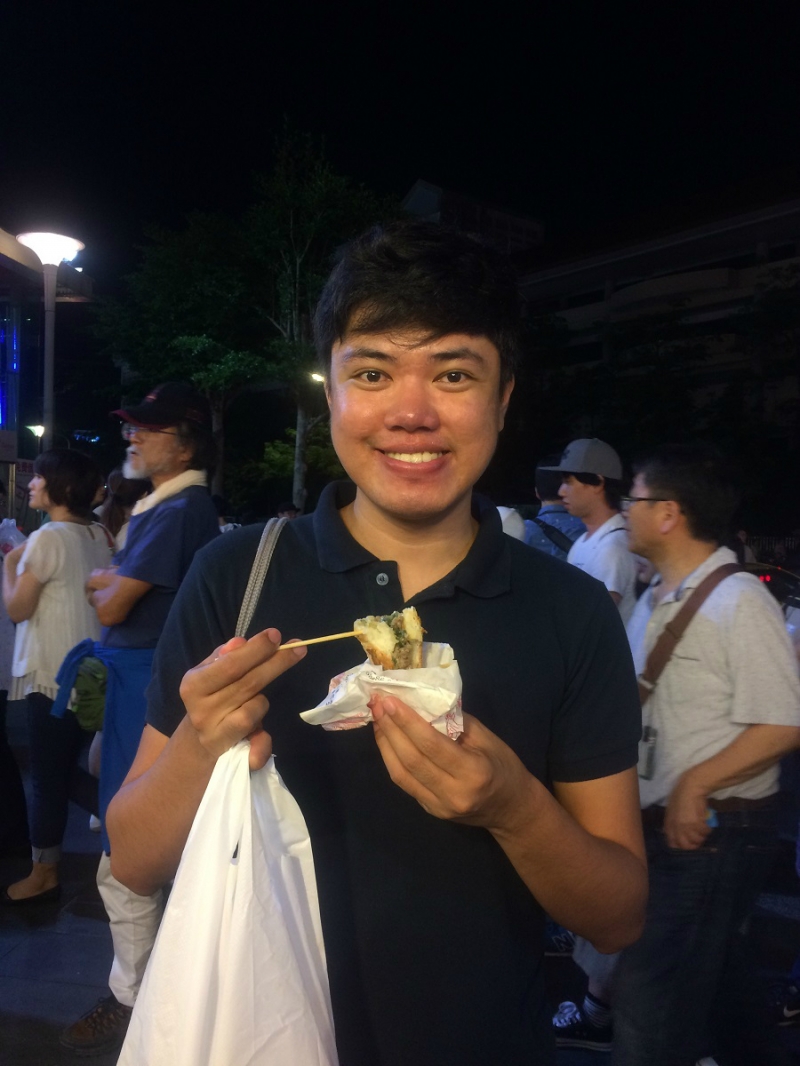 Closer to the city centre, Ximending is another big contender when it comes to takeaway food items and a delightful food crawl. While there are less visible food stalls than retail stores, the place offers a hip and lively atmosphere that will make you savour your food just as much as the happenings around you.
Tip: While Shilin Night Market is the biggest in the country, Rao He Night Market in Taipei's Xinyi District and Keelung Night Market in Taiwan's northern coast are also worth the visit!
Seafood and hotpots
Taiwan shares a love for hotpots with the rest of its East Asian and a few Southeast Asian neighbours. However, Filipinos who come here rarely have a chance to indulge in this traditional cooking and dining style as the best places to have one are either under the radar or altogether underrated.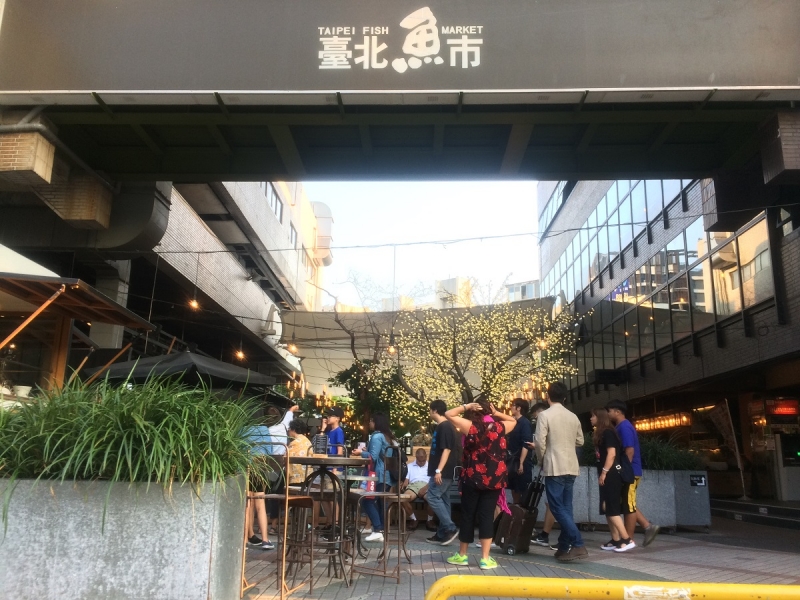 Located in Zhongshan District, the Addiction Aquatic Development is probably my new favourite destination in the country. What seems like an unfinished mall from the outside is actually a stylish haven for seafood and hotpot lovers.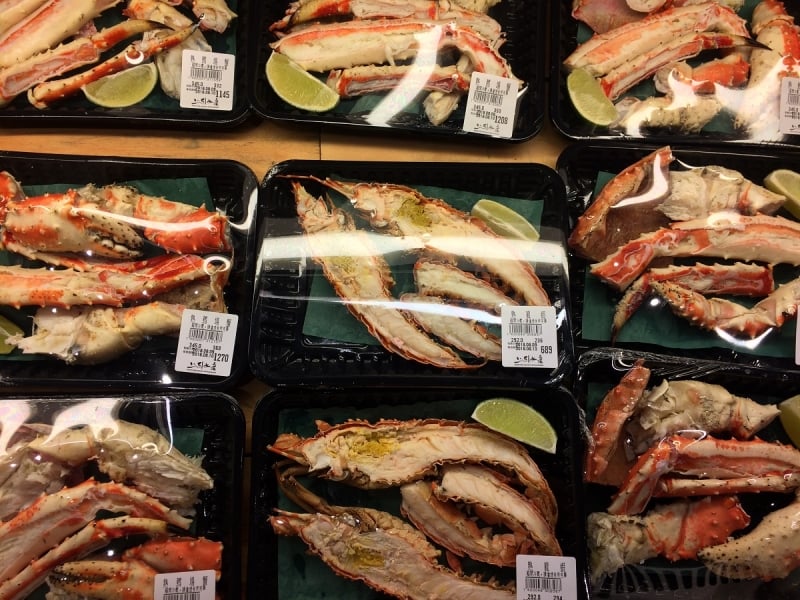 At the ground floor, you'll find a contemporary al fresco dining area where you can have a taste of basically anything charcoal grilled. Following the hallways, you'll find communal tables before ending up in the entrance of the actual supermarket. Upon entering, you'll be greeted with various displays of live fresh seafood (don't worry, the place is completely sanitary and most importantly, stink-free!). Across it is the grocery which is also an impromptu dining space where you can find items like freshly packed seafood slices, vegetables, fruits, and herbs. There's also a wine bar, seafood bar, standing sushi bar, cooked food deli section, and a bonus — a flower market!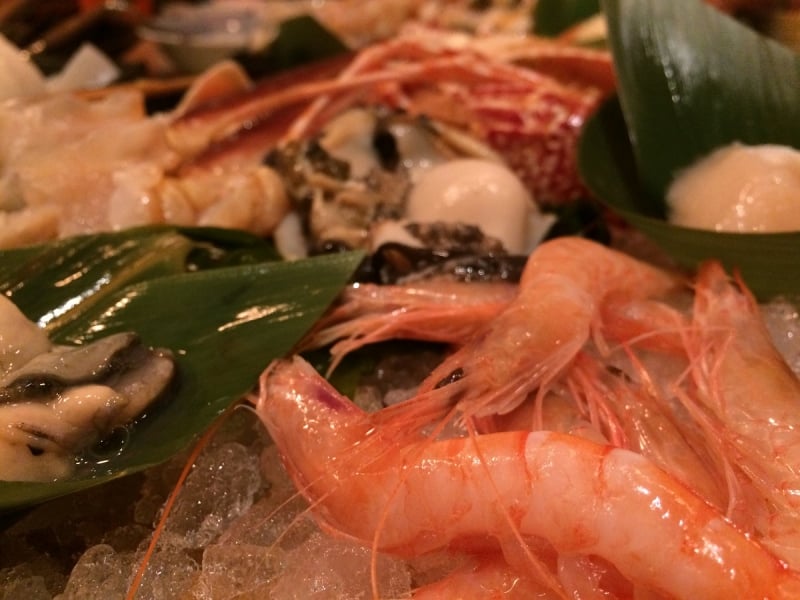 Upstairs, it's all about the hotpot. Again, all kinds of seafood used here are fresh from the sea. These include abalones, oysters, shrimps, and crabs, to name a few, all swimming in a huge pot of sweet, flavourful soup.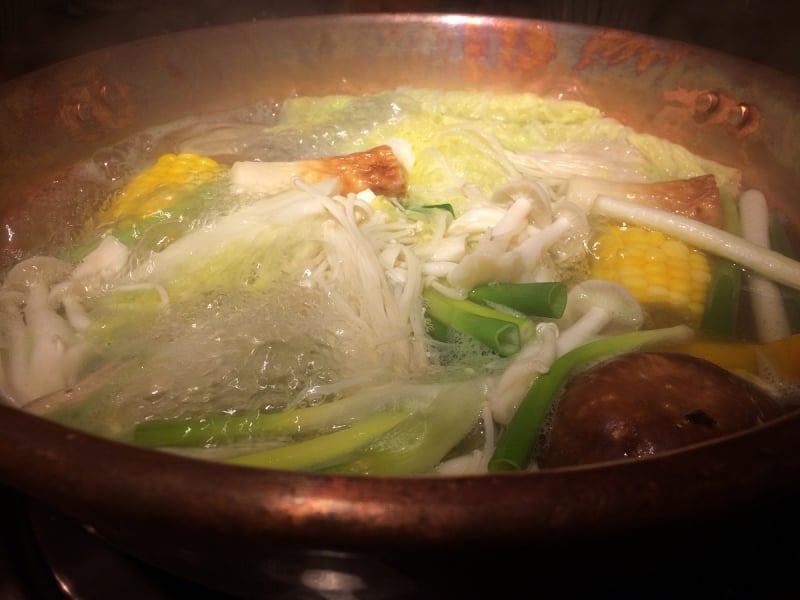 Tip: Bring cash because the place does not accept credit card payments in all its areas.
Aboriginal meals
Taiwan has 16 recognised indigenous groups mostly found in mountainous regions. The biggest of them being the Amis. Located on the eastern coast, Taitung County has the largest number of aborigines in its population and their cultures are very much part of the county's everyday life. This makes it the best place to experience aboriginal cuisine to broaden your gastronomic experience in Taiwan.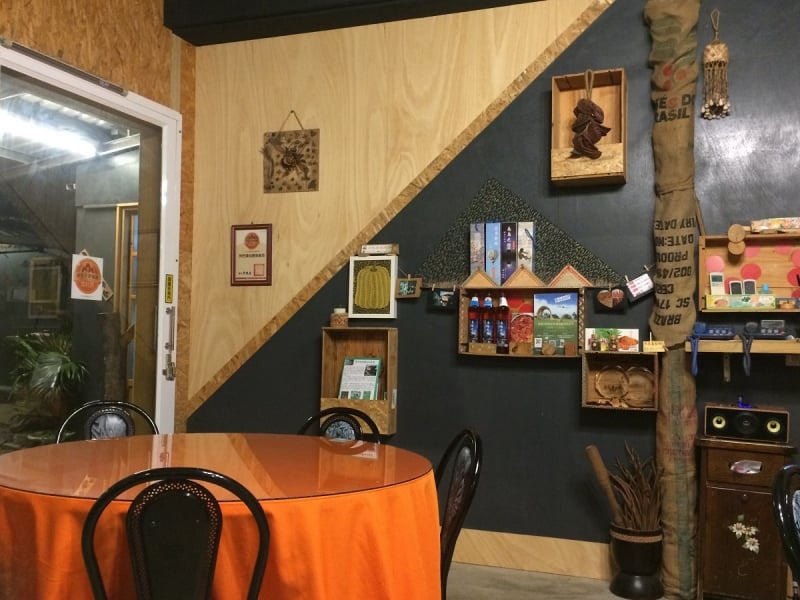 On my recent trip, we visited a restaurant called Sapayan, an eco-friendly aboriginal restaurant about 15 minutes from Taitung Airport. Unlike dishes that you would normally find in night markets and restaurants in the city, aboriginal food has a wider variety of flavours that at times would remind you of Filipino cuisine. In order to get an idea of what the flavour is about, I suggest availing Sapayan's package consisting of 10 aboriginal dishes for NT$3,000. The spread includes a red quinoa salad, turmeric rice, herbal pork, deep-friend pumpkin, and Puyuma pig knuckle.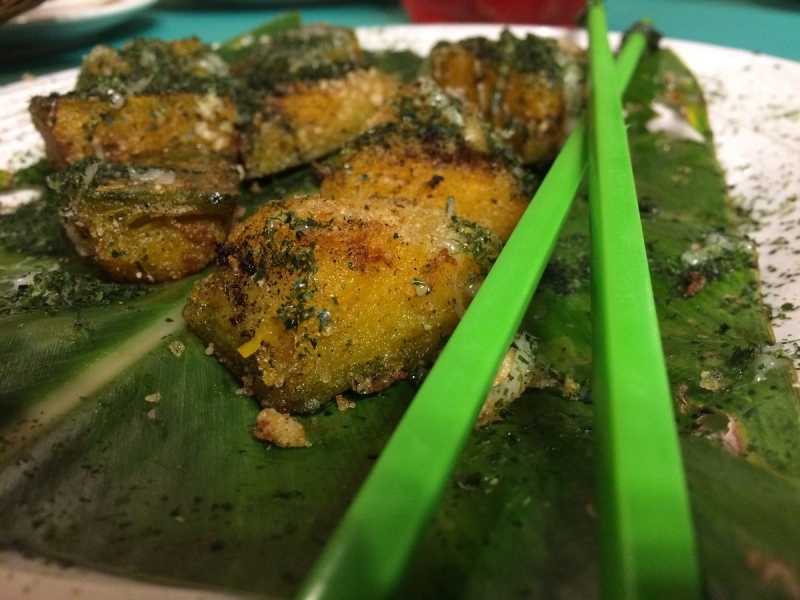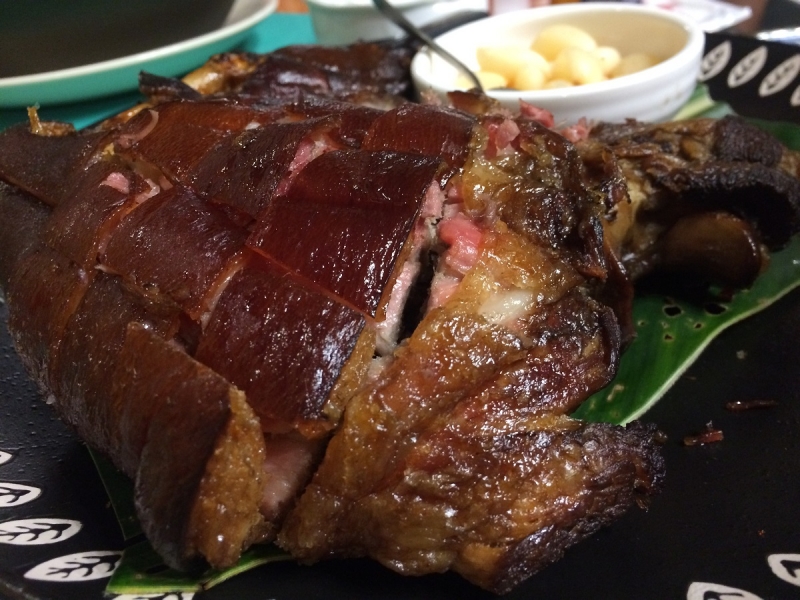 Tip: Visit Taitung during the summer during which the famous Taiwan Balloon Festival takes place. Other places to visit here to complete your visit are the Dapo Pond for lotus picking and the Guanshan Bike Path.
Fusion
Sometime during your Taiwan trip, you might crave for something other than the typical local food. It's normal. In fact, it's also necessary if you really want to explore your dining options in the country. If you don't mind spending more, it's a must to try at least one of Taipei's more upscale fusion restaurants.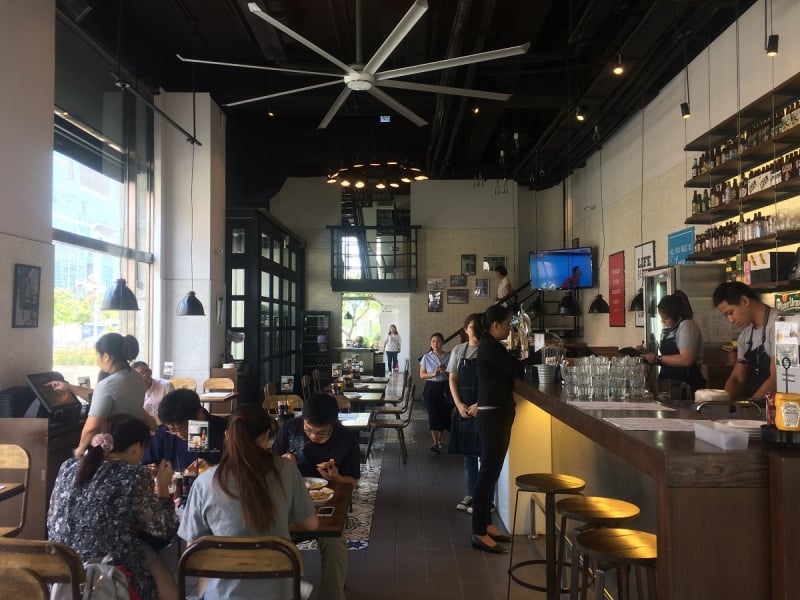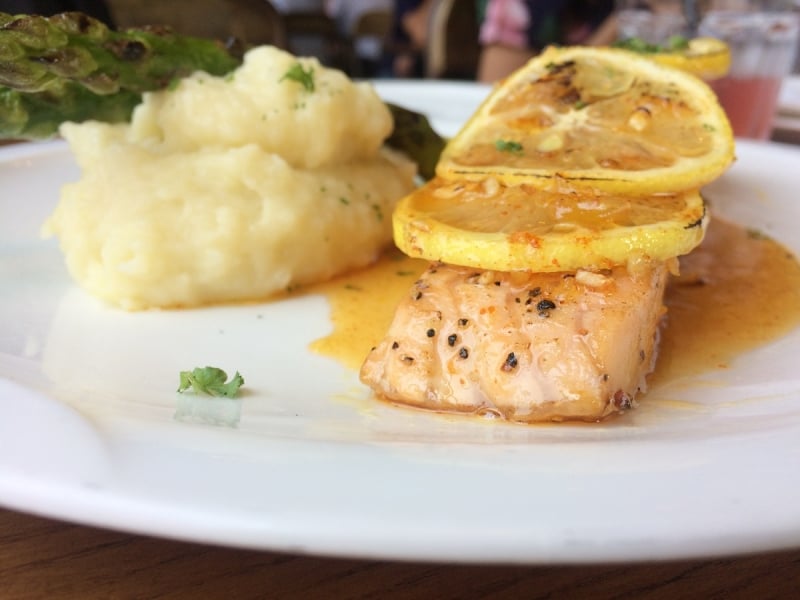 One such restaurant is the 1Bite2Go Cafe & Deli in Xinyi District just across the iconic Taipei 101. Here, you'll be treated with a view of the former world's tallest building when dining. We got the chance to meet the chef himself who was extremely hands-on at introducing some of his specialities to the customers.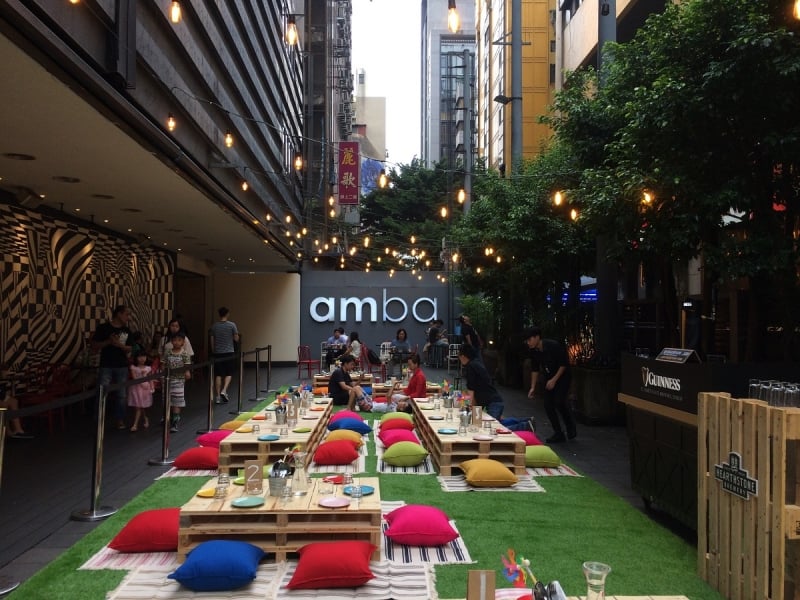 The same group also manages the chiba, tingba, and tianba restaurants at AMBA Hotel Ximending, one of three branches in Taiwan.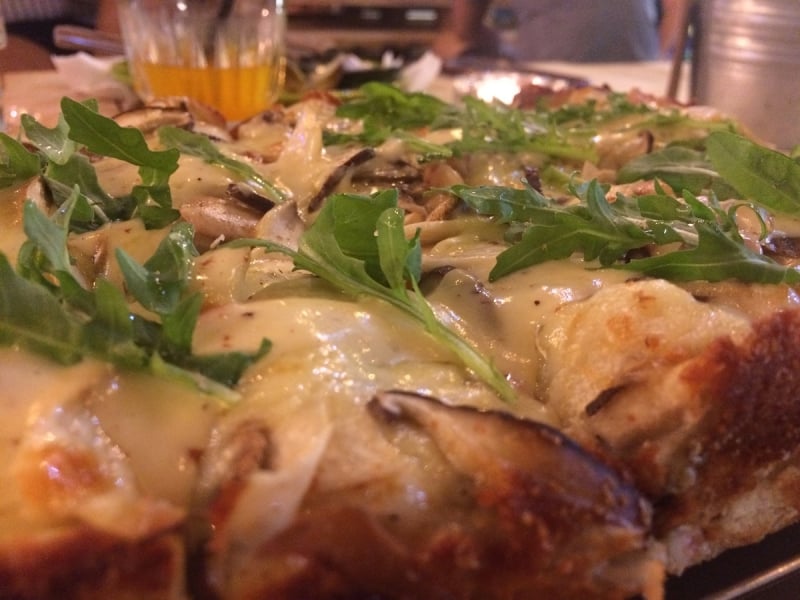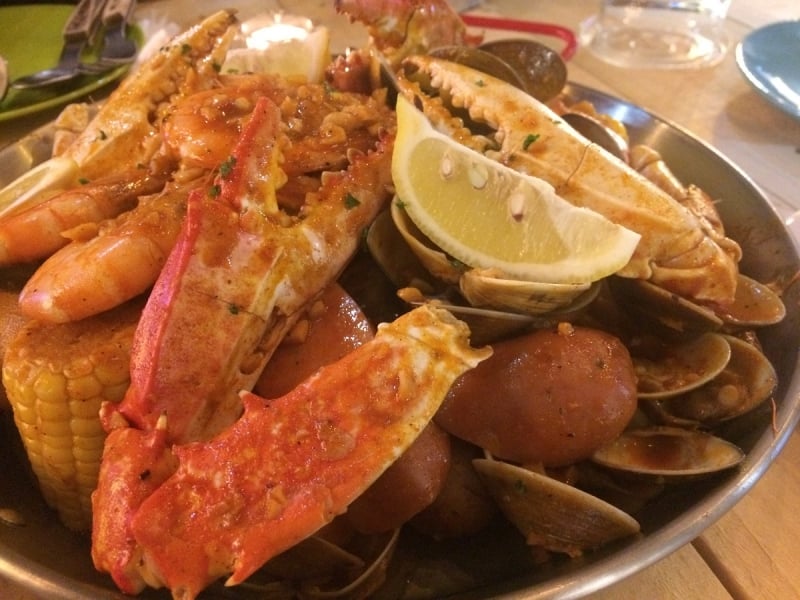 Tip: If you're going to 1Bite2Go for breakfast or snacks, try the Corned Beef Skillet, Macho Nachos and Classic Pastrami Sandwich. For lunch or dinner, get the AUS Choice Rib Eye Steak. If you're feeling adventurous, order their Coffee Stout Milkshake! In AMBA, be sure to dine in at their newly opened picnic area!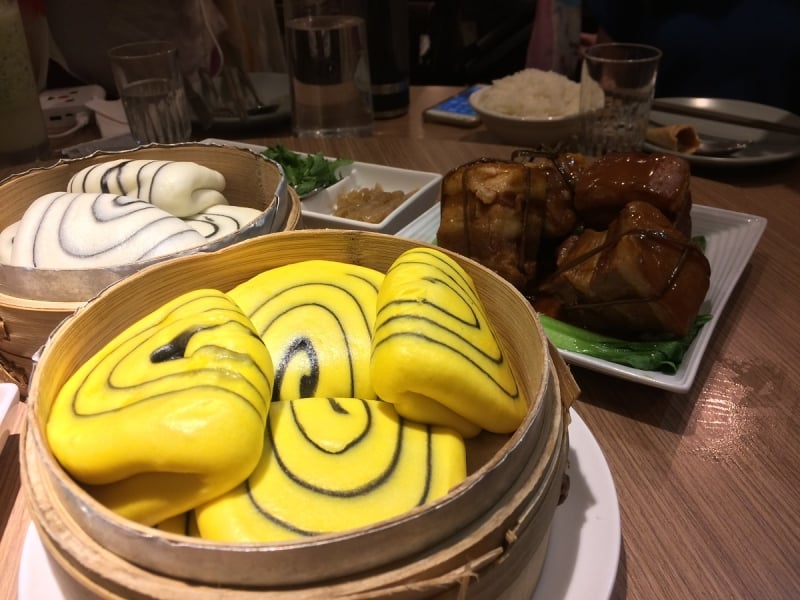 Another restaurant you can go to is Sanhoyan in Breeze Nanjing. This is a great place to experience Taiwanese home dishes with a twist, and I mean in both presentation and flavour. The restaurant uses revolving tables similar to those used in many Asian homes which make group dining a lot more interactive!
Miscellaneous
Don't know exactly what to eat? Watch out for occasional food fairs and culinary exhibits in Taipei and other parts of Taiwan where you can taste nearly everything the country has to offer under one roof. One such event is the annual Taiwan Culinary Exhibition, which was held this year at the Taipei World Trade Center.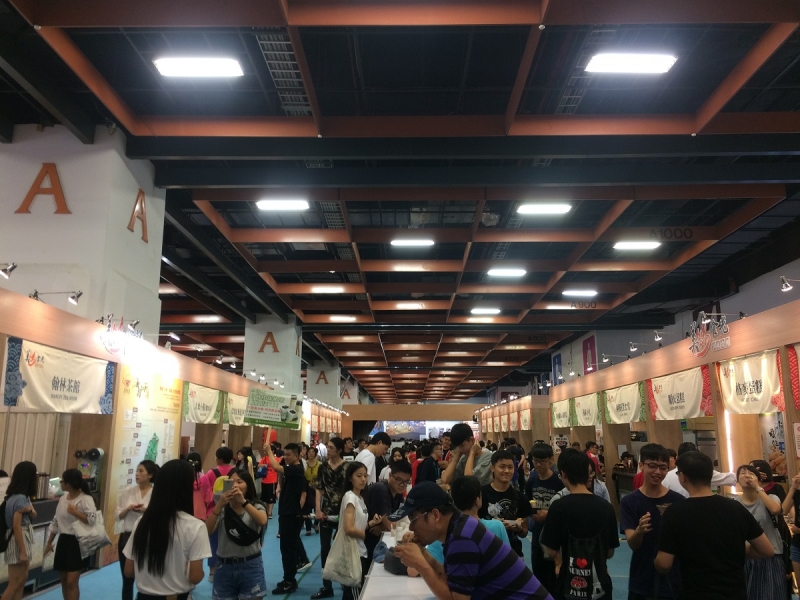 The theme was The Age of Beauty and Goodness to represent the overall excellence of the Taiwanese people and their food. All 820 booths in the event gave visitors a chance to know more about Taiwanese cuisine. Many of these had foods openly displayed for everybody to taste. There were also cooking contests and culinary classes. Most notably, this year introduced the concept of multi-language guided tours which come in Chinese, English, Japanese, and Korean.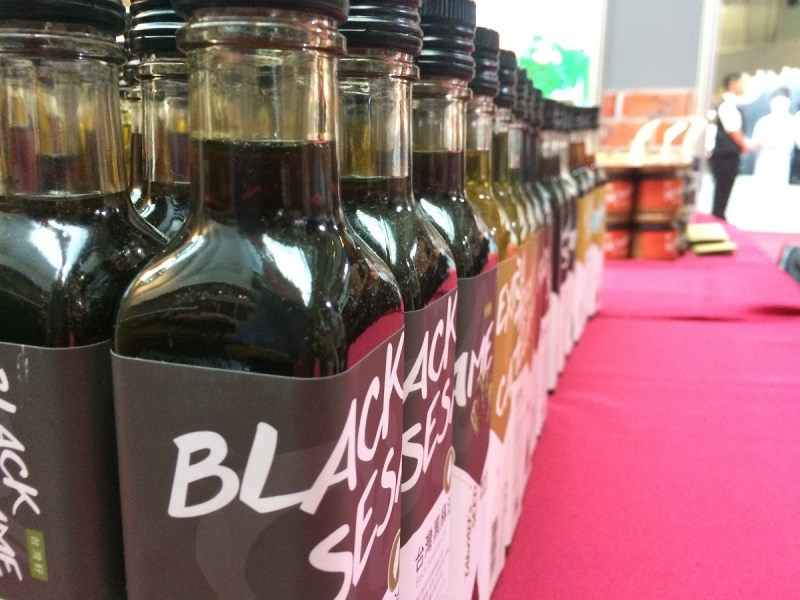 The Taiwan Culinary Exhibition 2018 was especially exciting as it was the first time all 13 of Taiwan's national scenic areas had something to present to the table. Halal cuisine was even given ample spotlight as more tourists, local and international, have started to appreciate its flavours. The event was also a rare time to experience seasonal food materials and local specialities. In particular, I was able to try the sakura shrimp shaved ice which tourists don't normally get to try around Taiwan!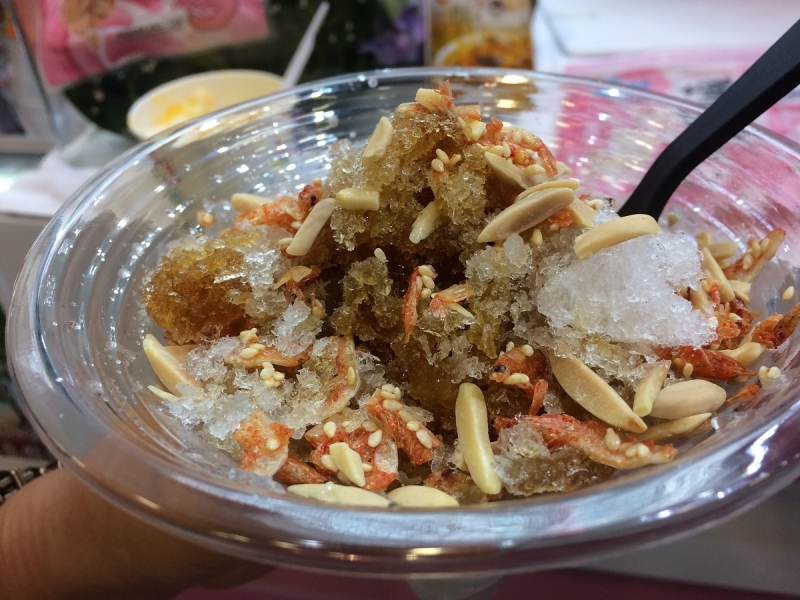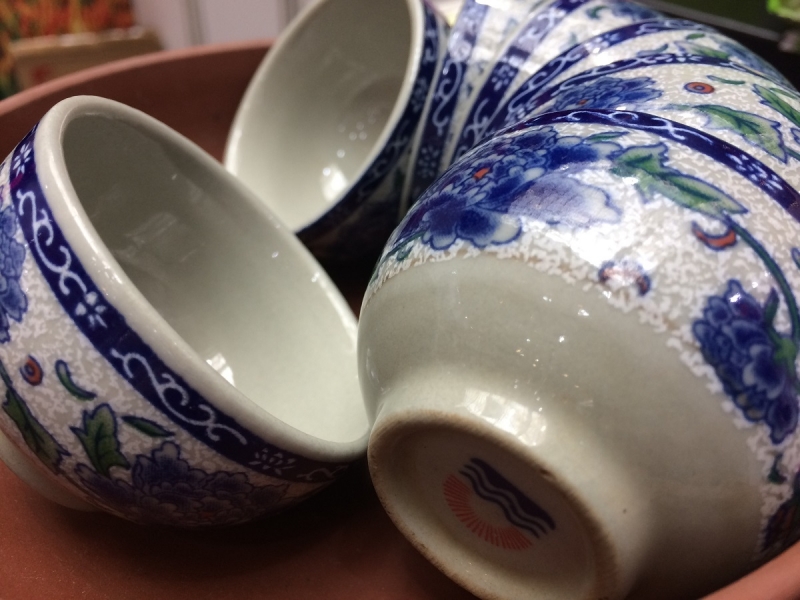 Tip: Allot at least half a day to enjoy food fairs like the Taiwan Culinary Exhibition as you'll most likely end up wanting to stop over at every booth available.
If none of the fairs or exhibitions matches your schedule, you're welcome to stroll around the first and second floors of Taipei Main Station. While I was there, I felt like I was in a grand food convention, if not an air-conditioned version of Taiwan's night markets. It's easily accessible too!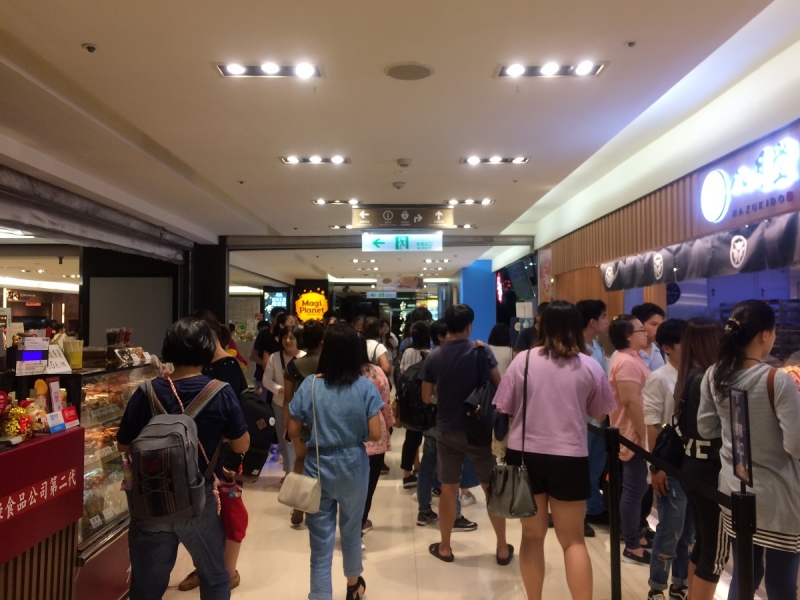 Desserts
Taiwan's generally warm weather all year 'round makes eating desserts worth every penny. Sometimes, they even make a great main meal on their own! For a start, you can't miss trying a boba tea (also known as bubble tea or pearl milk tea), mochi, tofu pudding, pineapple cakes, aiyu and grass jelly, snow ice, and shaved ice.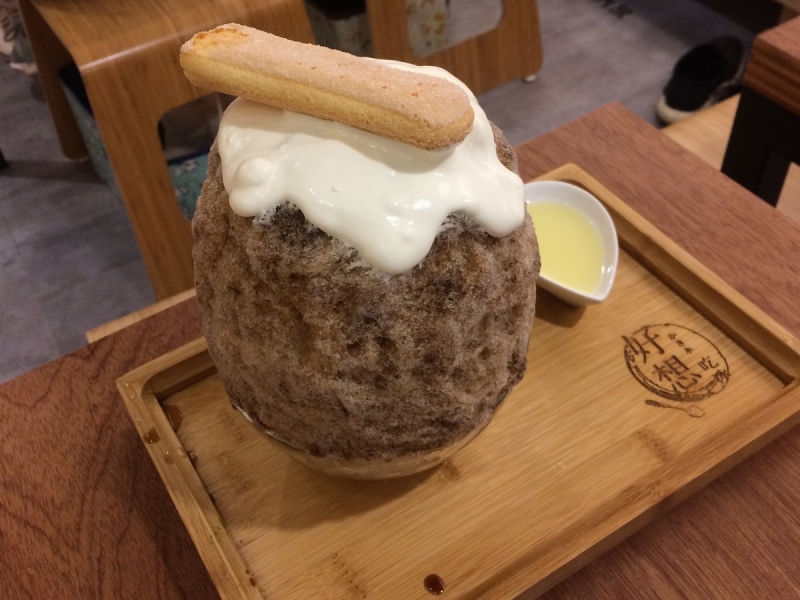 #IWantIceSoMuch is a Japanese-inspired store tucked in a small alley in Datong District. My first impression of the place is that not a single foreigner was in sight, which is always a good thing for people who like to immerse themselves in the local culture. Their speciality? Big bowls of snow ice in unusual yet heavenly flavours. I tried their cappuccino snow ice topped with a piece of ladyfinger. Another serving I would recommend is the matcha snow ice topped with beans and served with mochis. You can also order a matcha pudding to go with your bowl.
As for boba tea, there are only a few places around Taiwan where you can get that true, original Taiwanese savour. One of them is Chun Shui Tang, which has a branch in Xiangti Avenue Plaza in Xinyi, Taipei. It is said to be the origin of boba tea in the country!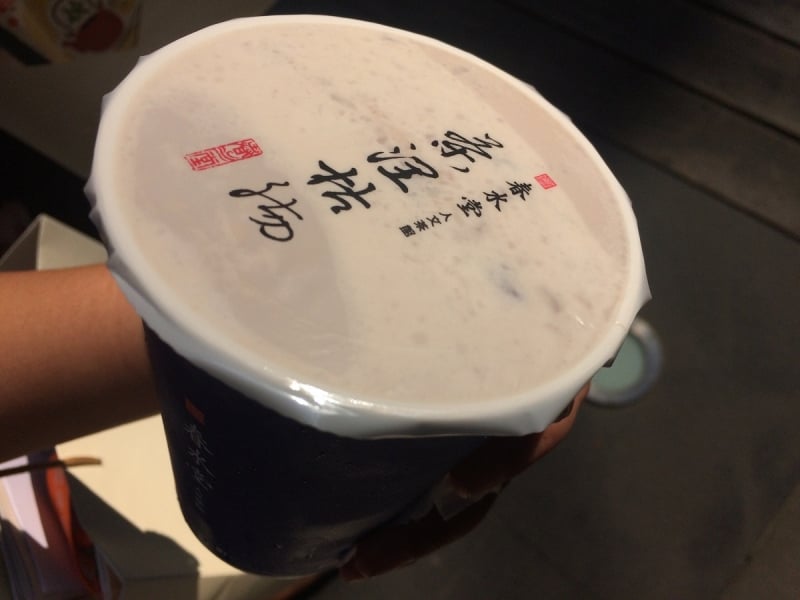 Tip: Boba teas can be enjoyed as a takeaway or for dine-in. If you're drinking it outdoors, make sure to dispose of your trash properly through the numerous trash bins around Taiwan!
Food souvenirs
As Filipino travellers, there's no going back to the Philippines without taking home a piece of our destination to our loved ones, or even just for ourselves. With Taiwan's reputation of being one of Asia's most popular destinations for a food crawl, food pasalubongs are a must. One of the best places to shop for them is the old Dadaocheng area in Datong District, about a 20-minute walk from Ximending in Taipei.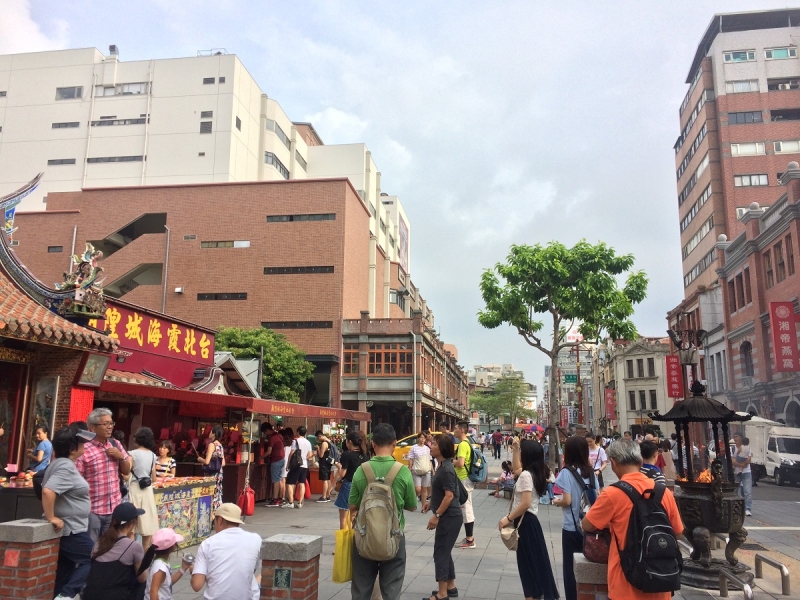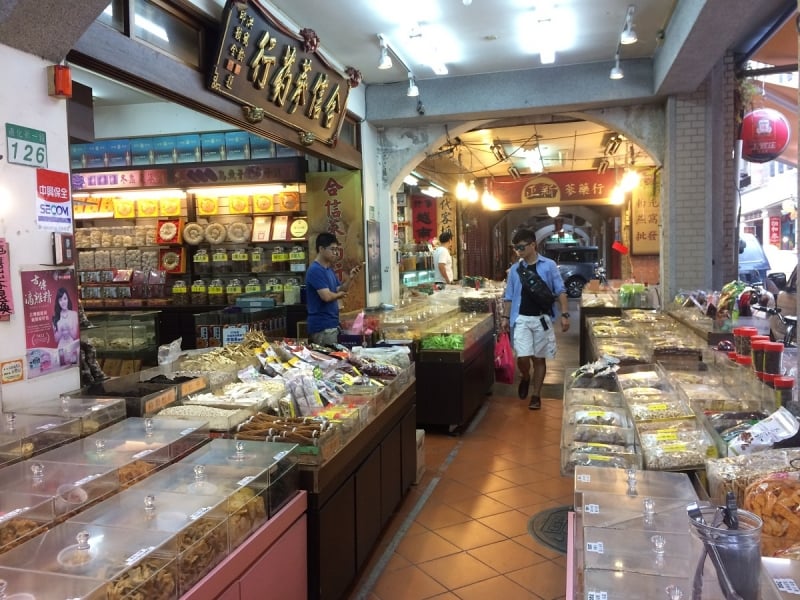 We found stores after stores of uniquely Taiwanese food products such as herbs, tea, spices, and other cooking ingredients. The area is also quite unknown to most tourists, making it a great place to shop like a local.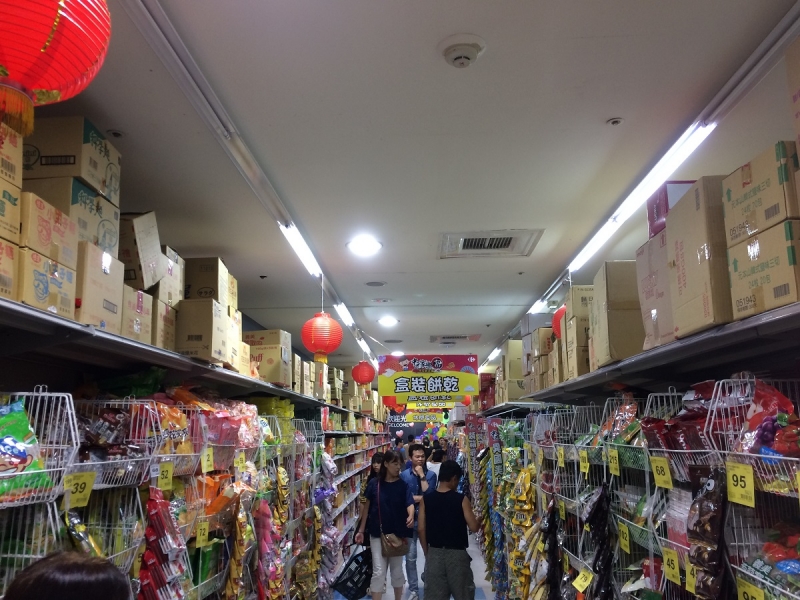 For more mainstream options, head to Ximending or even international supermarkets like Carrefour. The price difference of the products between the two markets is quite evident with Ximending obviously being on the pricier end, but it is where most known souvenir brands are located. If you're thinking about buying food for your colleagues or the entire family, this is it. A few must-buys include packs of fruit mochis and a box of original pineapple cake, preferably from the tourist-favourite Kong Kee Pastry Shop.
If you have time, you can also make your own souvenir by signing up for cooking workshops around and outside the city. Since we were also in Taitung, we joined the sweet puffed rice or ampao-making class at the Rice-Husking Mill of Farmer's Association of Chih-Shang Hsiang. The process is incredibly easy and takes about 30 minutes. Plus, we got a bonus of a really adorable packaging bag!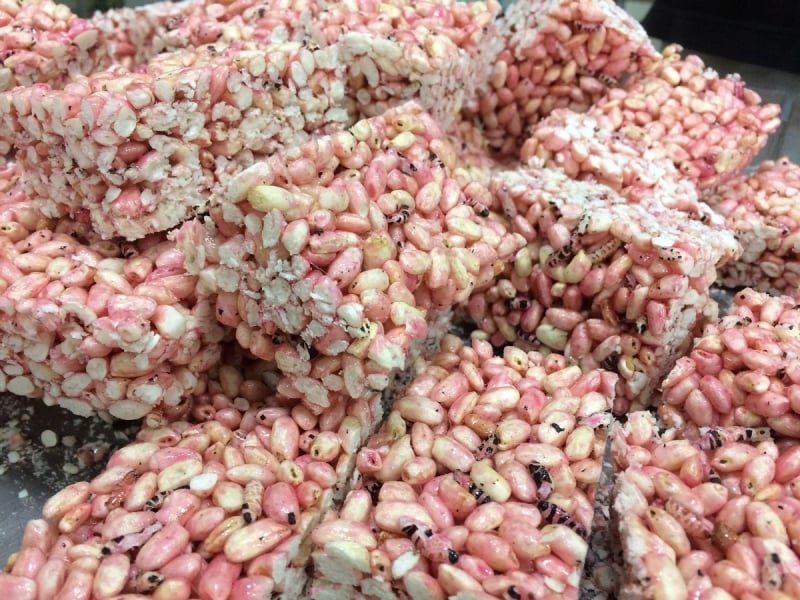 Tip: Most souvenir stores offer a free taste of their products — don't skip it!
Also read: Unique Things To Bring Back From Your Visit To Taiwan And Where To Buy Them
To say that Taiwanese cuisine has nothing else to offer beyond bubble teas and stinky tofus is somewhat naive. As Taiwan is known as the Heart of Asia, I reckon it's high time it should also belong to the heart of every food lover there is, especially Filipinos. So what's the hold-up? Book your flight and get ready to embrace the different flavours of Taiwan while you can!
---
Special thanks to the Taiwan Tourism Bureau KL Office for inviting TripZilla Philippines to the Taiwan Culinary Tour 2018.