Laglag bala, tanim bala, ninja bala — they are all one and the same. The scam has been notorious internationally. If you don't know about it yet, let me enlighten you. At the Ninoy Aquino International Airport (NAIA) in Manila, there have been incidents of passengers getting held at the x-ray scanner for allegedly having live bullets in their bags. These bullets were planted by heaven-knows-who as a modus for asking money from passengers. Victims cried out in anger and frustration because the process of proving your innocence is long and tedious. Some were locals and others were foreigners. Many of them were not able to continue their journey.
I do not want you to think that NAIA or Philippines, for that matter, is a very dangerous place because it really isn't. And even though the incidents have not been as frequent as before, it still pays to be sure. So I listed ten tips to avoid this scam. I've arranged these tips from the easiest to the most extreme. Take care!
Also read: 10 Hacks to Commuting in the Philippines
1. Avoid using bags with too many outside pockets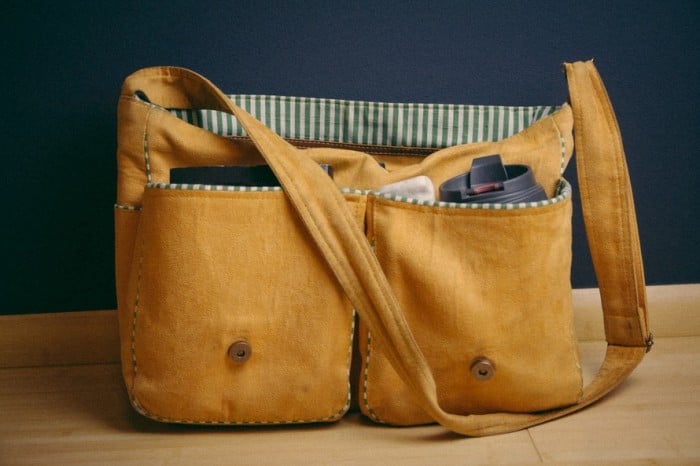 When preparing your stuff for travelling, choosing a bag is also important. You'll have to consider its size, even colour and pockets. Try to use a bag with only a few or no outside pockets at all. It's easy to slip anything into those smaller pockets when you're not looking.
2. Know what you've packed and where you put your stuff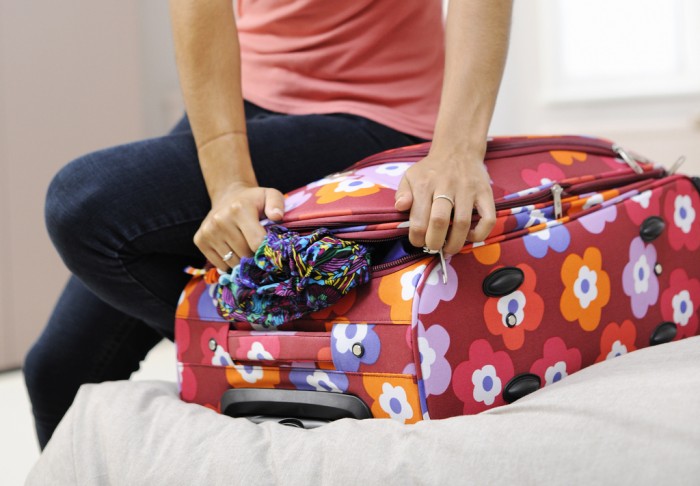 Image credit: Highways Englang
I've been held and questioned by x-ray scanner personnel not because I've had bullets, but because I have prohibited things inside my bag #badass. It's important to know which part of your bag you stored a particular item so you won't take much time rummaging through it at the scanner area.
3. Do not sleep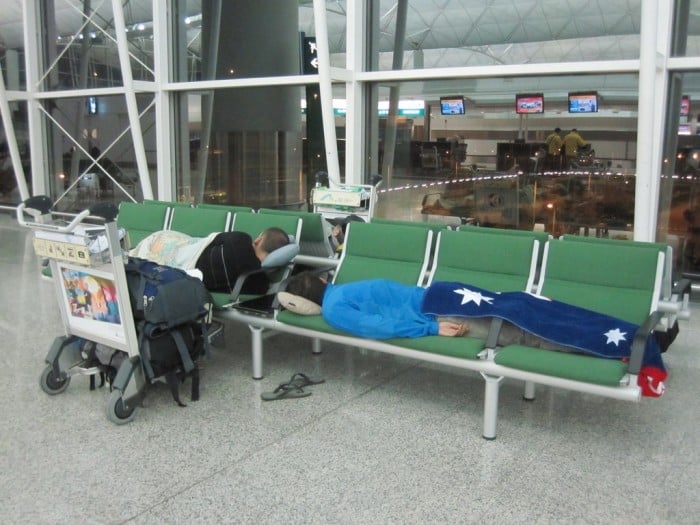 Image credit: Rolling Okie
Unless your flight is due the next day and unless you're sure that you have your luggage safe with you, do not sleep at the airport. I'm not even going to explain why.
4. Never leave your things unattended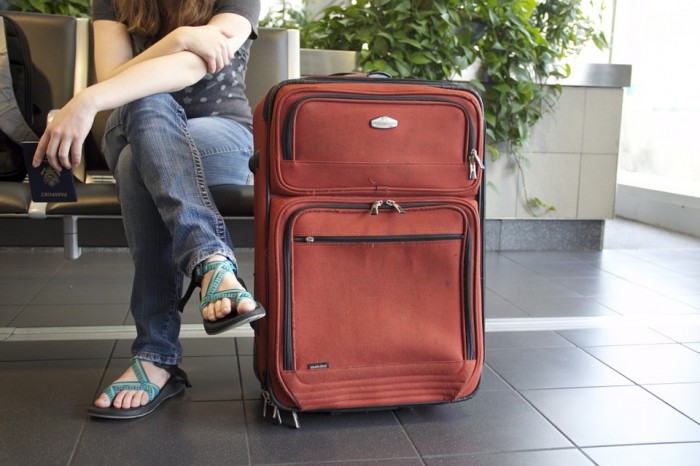 It is important to never leave your things. If you're going to the toilet, for example, and you're afraid that someone will take your seat, I'll give you two choices: have no seat or have a bullet inside your bag. Which one will it be?
5. Be aware of your surroundings
Image credit: Matthew Hurst
If you're at the airport, try not to get too distracted. Sure, you can kill time by watching a movie on your phone or listening to music, but make sure that you can still hear what is going on around you. Try to observe people coming and going your way and check if there's anyone suspicious.
Also read: 9 Airports Around the World With the Most Impressive Recreational Facilities
6. And do not be so easy to trust strangers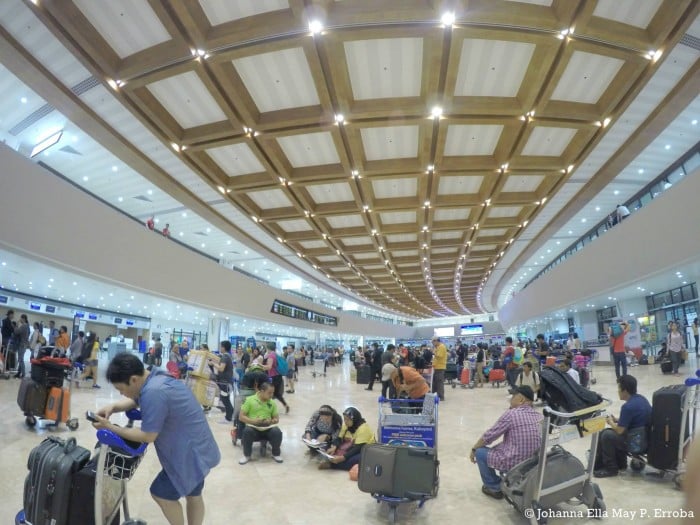 The warning, "Do not talk to strangers" exists for a reason. I'm not saying that you can't talk to people, sure you can. But don't give away too much information about yourself. Do not trust people so easily, for obvious reasons. And never fall for people's trick of asking a certain sum of money.
7. Minimise opening your bag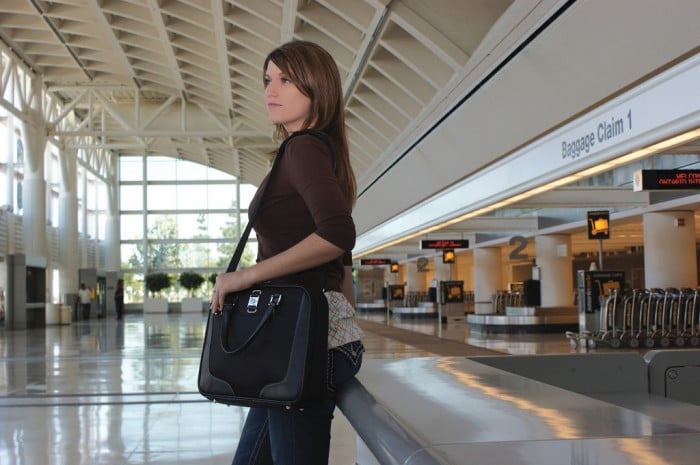 Image credit: Matthew Olivolo
The more frequently you open your bag, the more risks you take. I've lost my stuff so many times just by mistakenly pulling out unnecessary things from my bag. If you open your bag often, it can invite thieves and bullet-planters, yes I just invented that word.
8. Don't let anyone else touch your things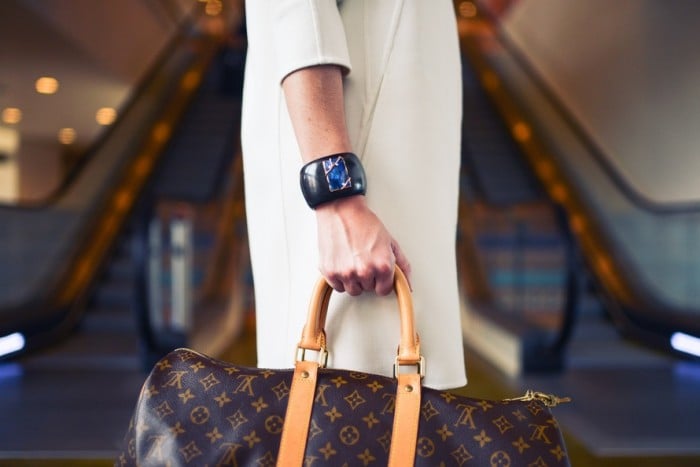 Never ever leave your things to a stranger. Did I say NEVER? The last time a scam was aired on the news, a video footage showed that an elderly lady was assisted on her wheelchair by an airport personnel. That person was suspected to have planted the bullet on her bag. So again, don't let strangers touch your stuff.
9. Lock your bags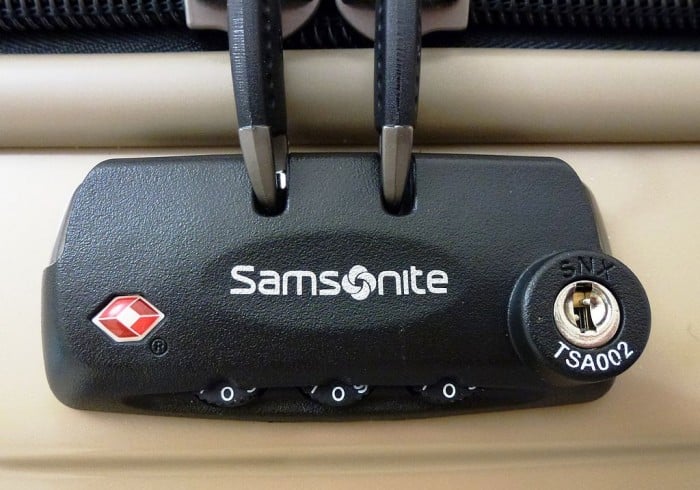 Image credit: RudolfSimon
A few of my friends would laugh at me for padlocking my backpack but yes, I find it necessary especially if I'm travelling to an unknown place. This might just be a little tedious for some but it's better to be safe than sorry.
10. Cling-wrap your luggage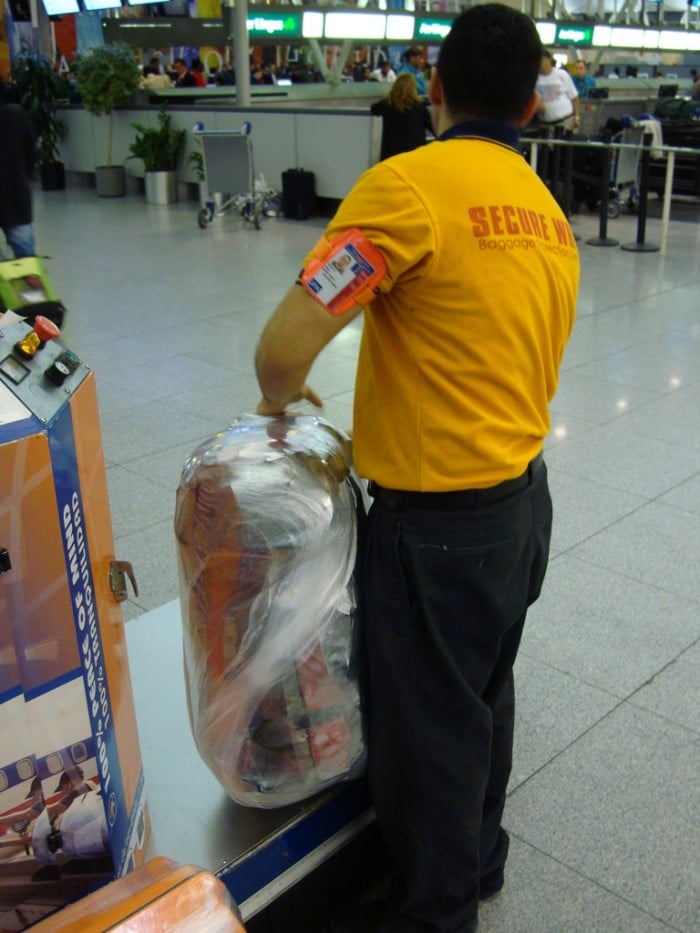 Image credit: Reuben Strayer
If you ever get a chance, have your luggage wrapped at the airport. I wrap mine because I don't want my luggage dirty. Haha. But this will also ensure that my bag won't be easy to open. I think there's a luggage-wrapping service at NAIA for a small price.
BONUS TIP: Document the x-ray machine
Sorry, I couldn't help but add this. It's is the most extreme out of all the tips but if you're super paranoid and you really want to make sure you're safe, I suggest taking a video of your luggage when you're about to have it scanned by the x-ray machine all the way to the last scanner before checking in to your gate area.
Also read: 15 Different Types of Travellers You Will Meet in the Philippines
The Philippines is a beautiful country and it's awful that people see it as a dangerous place. I hope this won't discourage you from travelling the "Pearl of the Orient Seas" but rather invite you to an adventure of a lifetime!