Contributed by Where's Jason?
Europe in over a week? I must be out of my mind. I should've chosen one country and explored it in depth, but I didn't. I guess I'm stubborn like that. It was my first time doing a Euro trip last October 2015. I wanted to get a taste of the different countries. I only have eight days and I wanted to maximise the time. That's why I did this: Backpacking Europe starting from Amsterdam.
Amsterdam, Netherlands -> Munich, Germany -> Venice, Italy -> Interlaken, Switzerland -> Paris, France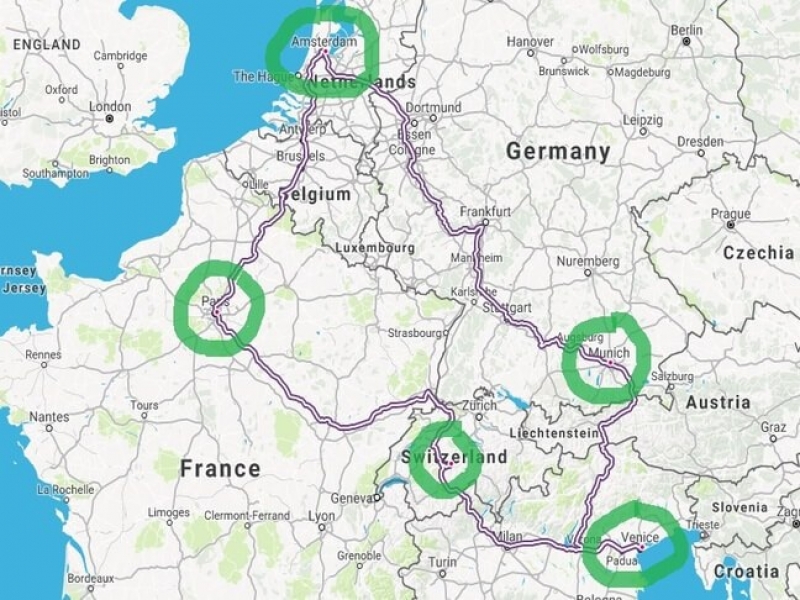 Five countries in eight days, backpacker mode, and fast-paced, but I didn't feel in a hurry or stressed. It turned out to be an amazing trip. I planned it out by making Amsterdam, Venice, and Paris my must-visit cities. I worked my itinerary around those cities and squeezed in Munich and Interlaken.
Jason's hot tip: Use rome2rio.com in planning your route.
Also read: How I Did My Dream Europe Trip for Less Than ₱100,000 (All-In)
Day 1: Arrival in Amsterdam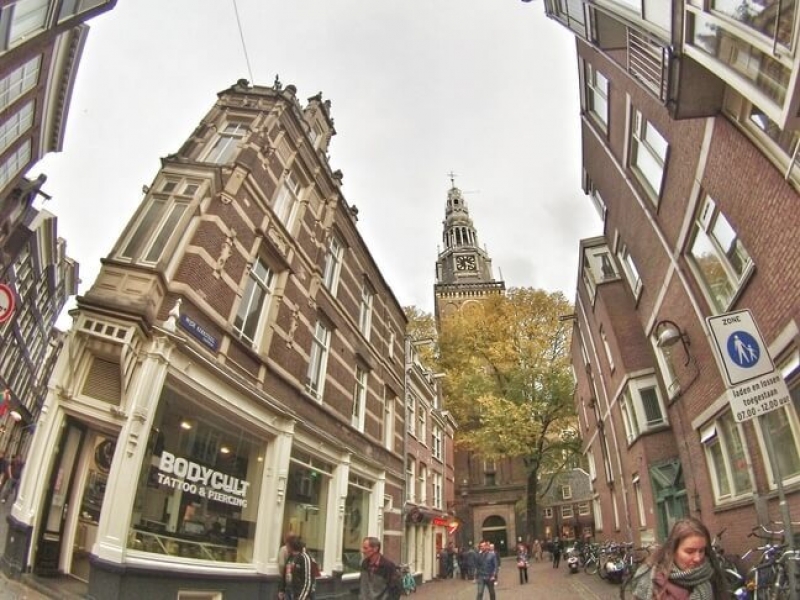 Amsterdam is not just about sex and drugs, but I'm fascinated with the legality of it. You can smell weed everywhere. It's a very strong scent. Even a newbie can recognise the stench. You can try it if you want to. Go to the "coffee shops" and ask them for a joint or two. Mention that it's your first time. You know, for beginner's dosage. In the morning, just walk around the city and you will never get bored. There's so much to see – canals, shops, museums, parks, etc.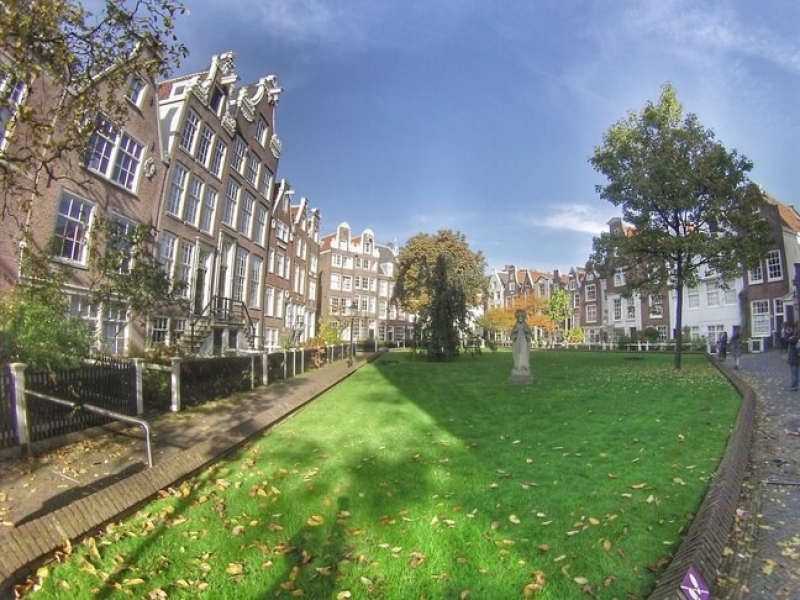 In the evening, head to the Red Light District. There's sex shops, sex museums, sex shows, and prostitutes offering their services. There's a sex palace peep show where you can insert €2 coin for a 2-minute peep show. It can be a lady seductively dancing, or a couple doing a deed. If you want to extend the night, watch a live show. You can drink beers and other alcoholic beverages while you watch. It's actually not enticing. It's kind of a comical sexy show with various performers doing different acts: "funny" sex positions, men and women doing "strange" things with their body parts for the purpose of entertainment.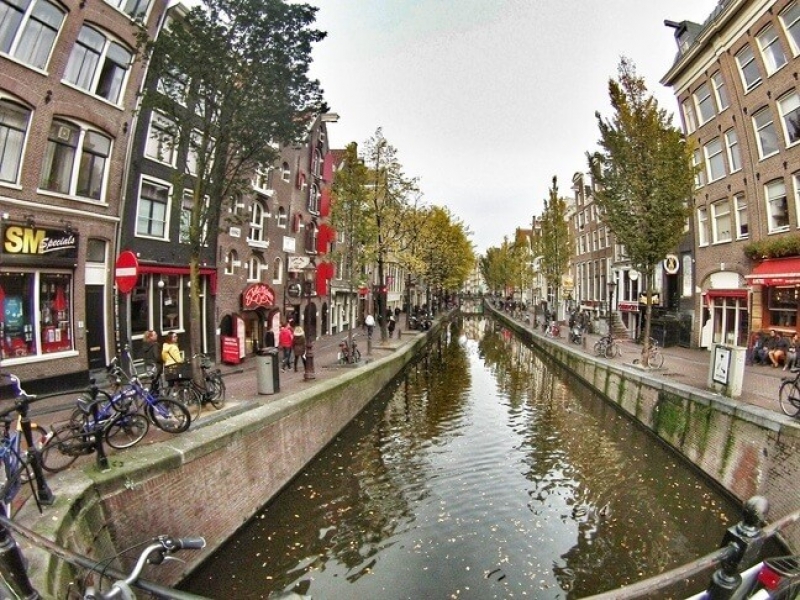 Jason's note: I am not promoting the use of drugs and selling of sexual service. I'm just saying it's legal and common in Amsterdam.
Day 2: Amsterdam Bike Tour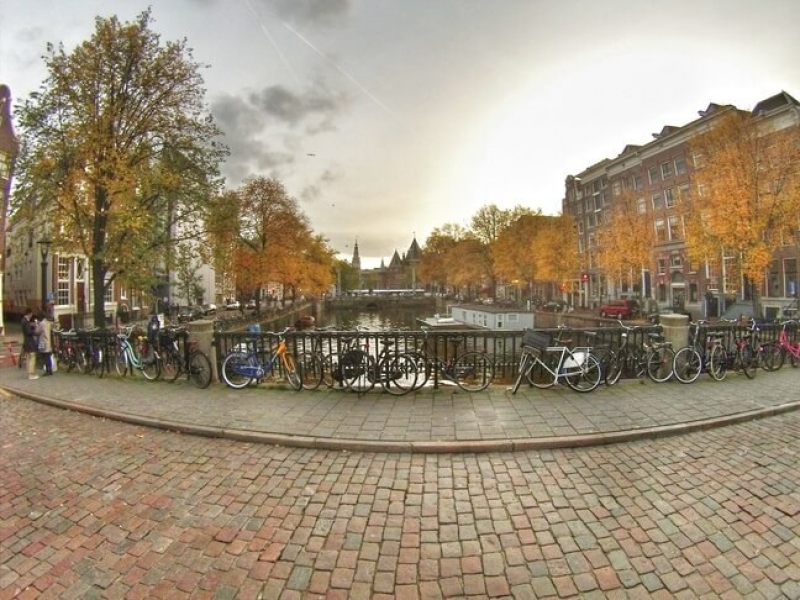 The architecture in Amsterdam is wonderful. Houses and buildings are unique. They say that the taller your house is, the richer or more powerful you are. The best way to take in the views, canals and streets is to do what the locals do, you ride a bike. Amsterdam is a bike city. There are a gazillion cyclers. So, hop on a bicycle and pedal away.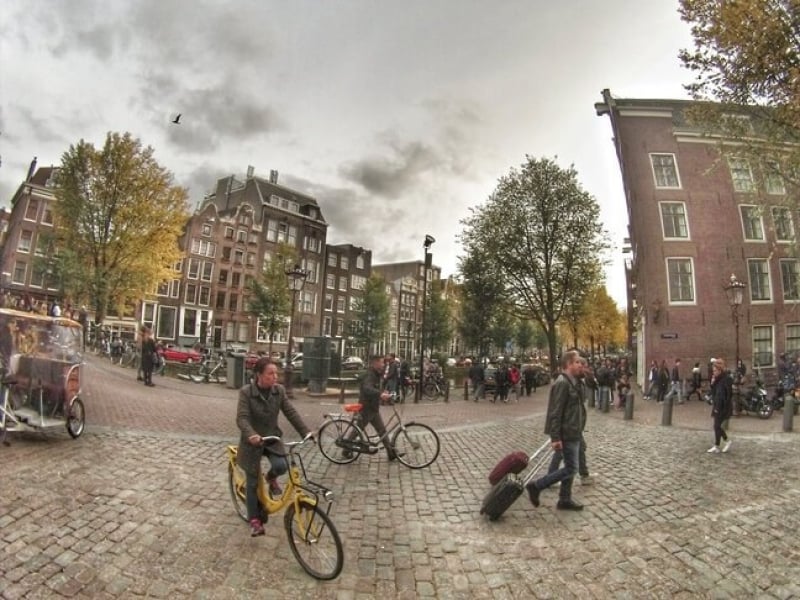 If I were to describe or define Amsterdam in one word, it's FREEDOM. You get that feeling that you can do anything you want in this world. It's a city with open-minded folks. Everyone has their own "business". It's just pure fun.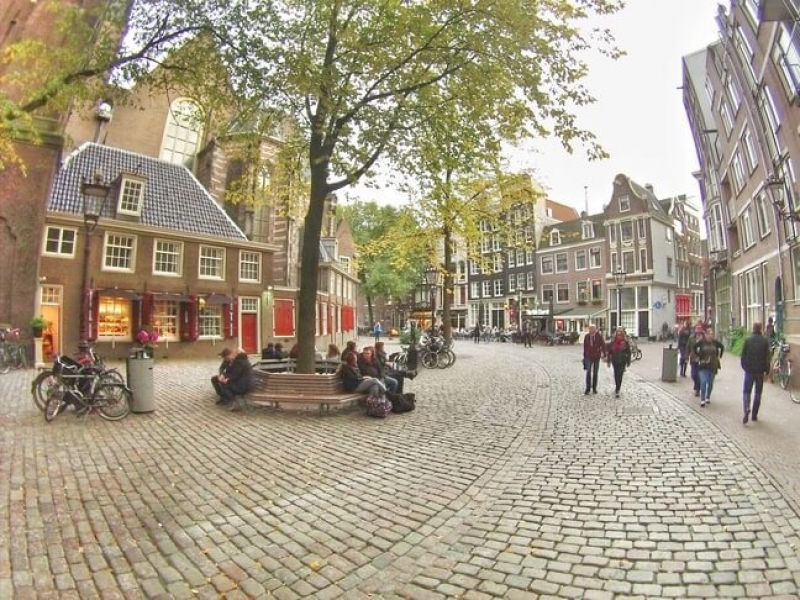 Jason's hot tip: Join a bike tour! In the evening, take an overnight sleeper train to Munich.
Day 3: Munich City Tour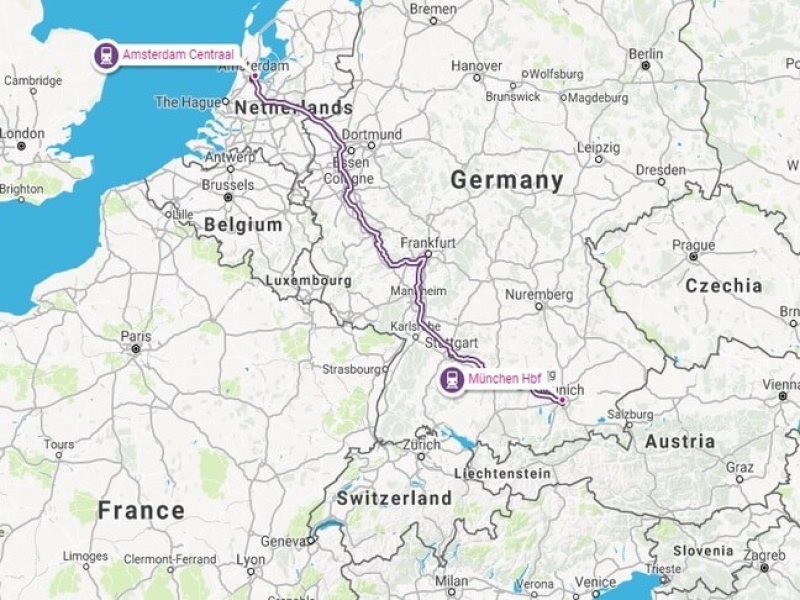 Start the day at Marienplatz, the heart of Munich. It's the central square where you can watch a show of automated mechanical figures placed at the carillon by 11am. Then use the elevator to the top of the town hall to get a panoramic view of the city. Have your lunch at Viktualienmarkt, an open air market with a lot of food stalls. You can smell the smokin' sausages and you'd be drooling in no time, must-eat is currywurst with a pretzel. In the afternoon, you can choose to visit museums or stroll along a park.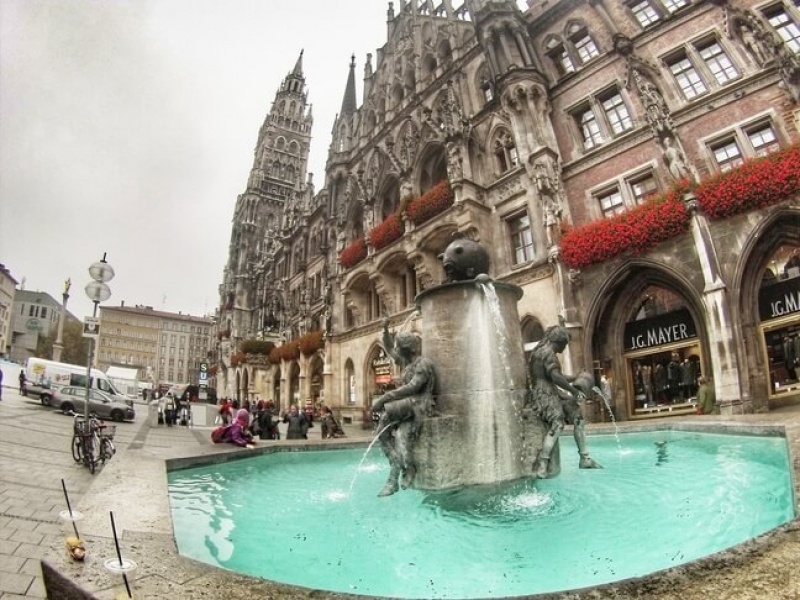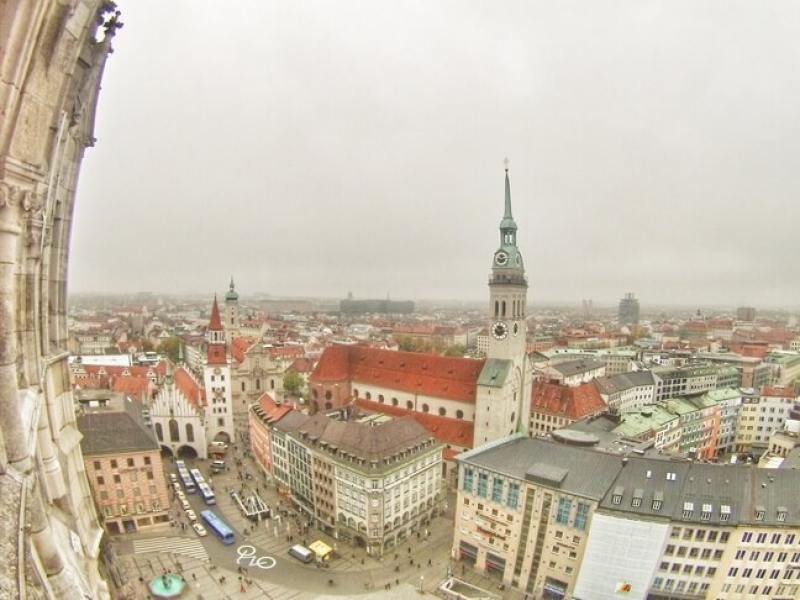 Oktoberfest would have been fun but I missed it, but they say it is celebrated everyday in Hofbrauhaus. I opted to go straight there until late afternoon. It's a beer garden where Germans play their musical instruments live and waitresses serve you in their traditional costume. There are thousands of visitors enjoying that kind of atmosphere. Don't be shy and grab a pint of beer! To cap off the night, go back at Marienplatz for a snapshot.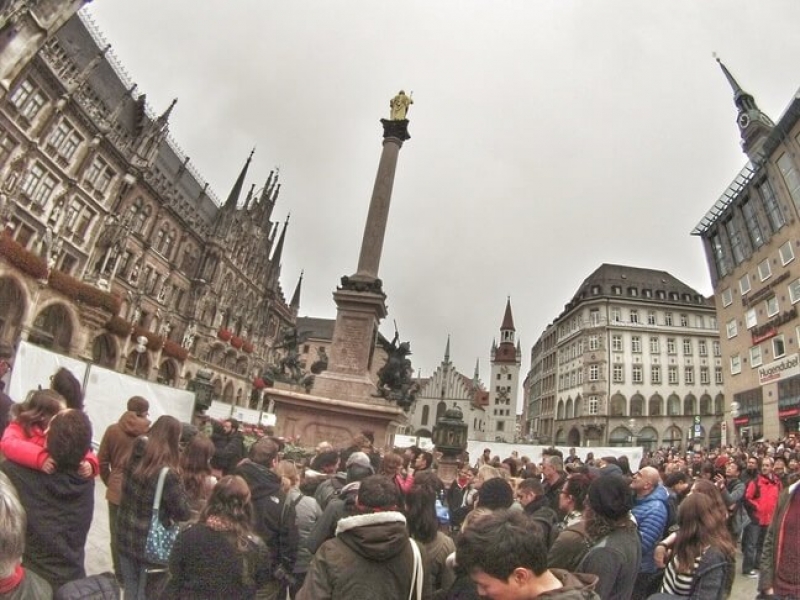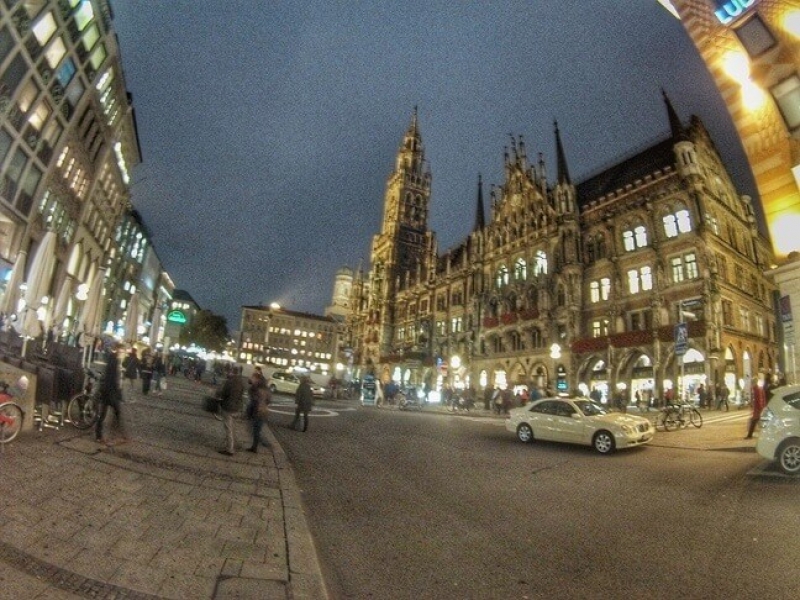 Jason's hot tip: Take an overnight sleeper train to Venice.
Day 4: Venice City Tour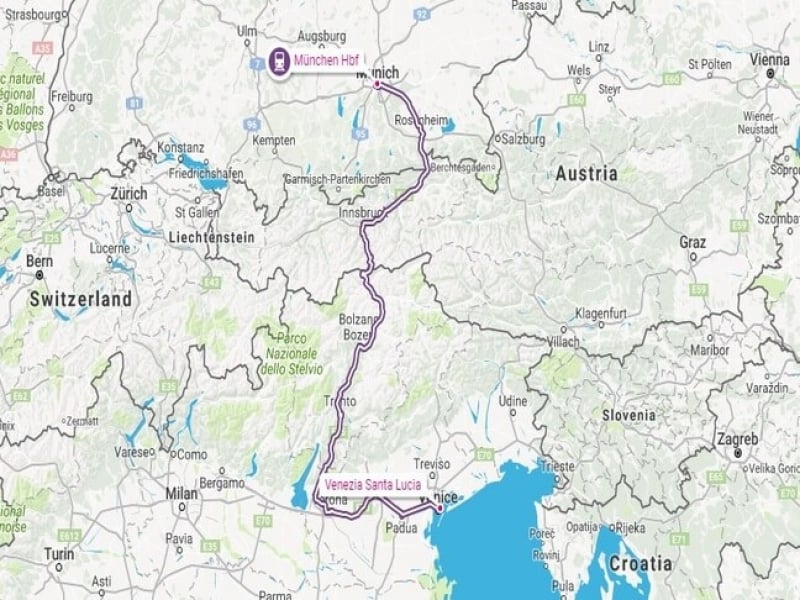 Venice is a floating city. Just walk your way around and be fascinated by its grandeur. A cool way to get back to the central station is to ride the water buses (public ferry). I prefer this over the gondola ride. The gondolas are too expensive at €80 for a 40-minute ride compared to the public ferry which is €7 for a ticket. The water buses sail through the same route anyways. Plus, you could experience the local way of commuting. Ain't that cool? Must-eats are pizza, pasta, and gelato. The view of Venice plus authentic Italian food equals perfection. WOW.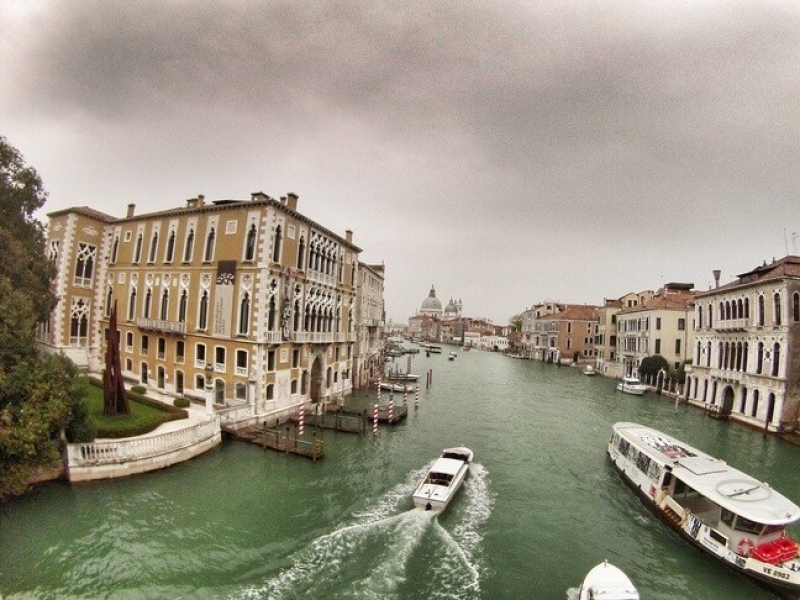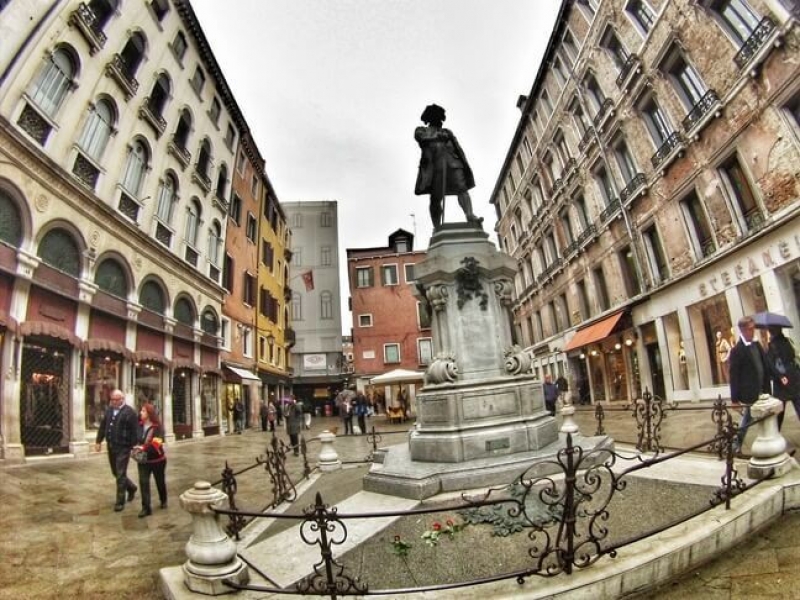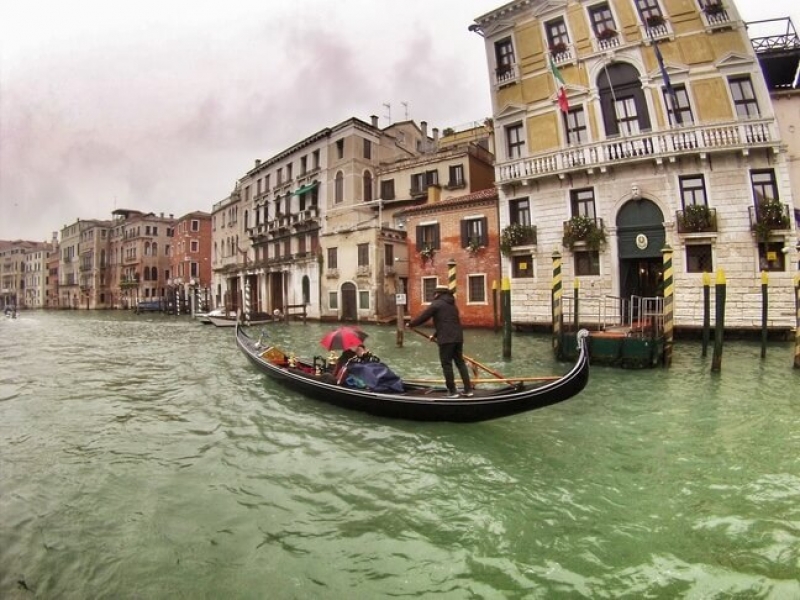 Jason's hot tip: It's more practical to ride a plane to Switzerland. Just take a bus ride to the airport.
Day 5: Hang Gliding Interlaken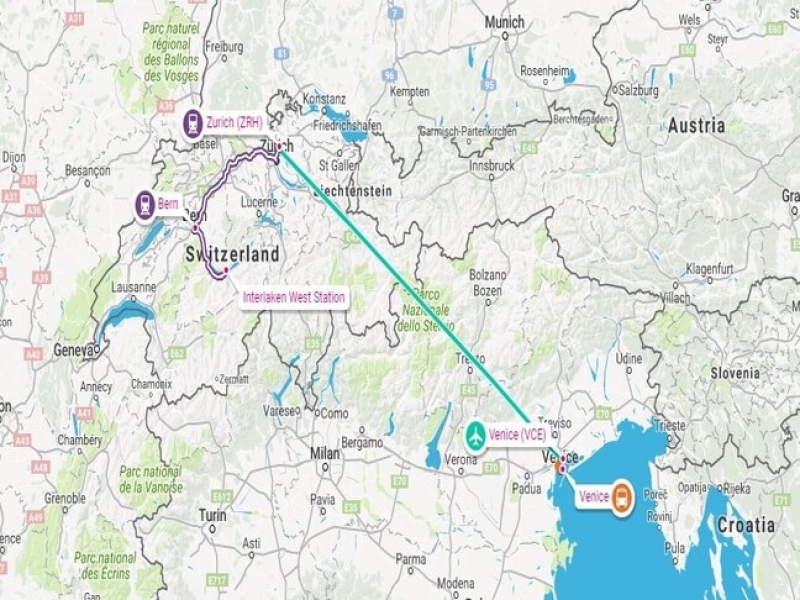 The only activity I did here was to fly over Interlaken via hang gliding. One of the best life experiences one must do. With the back drop of the Swiss Alps and the top view of the town, one can never go wrong. Even though the price is over €200, it's totally worth it! You can also do a hike or go to Jungfrau, the top of Europe. I opted to relax and just walk around. It's a very laid back town with stunning views of the mountains.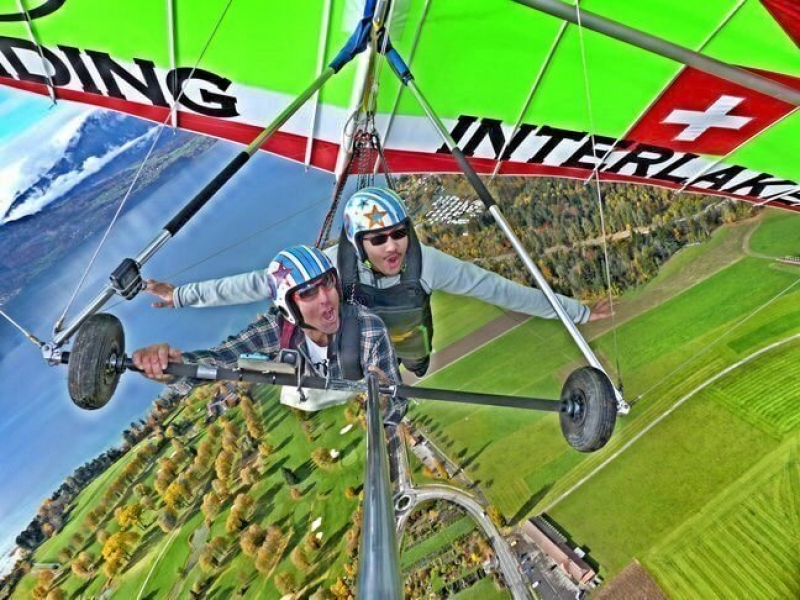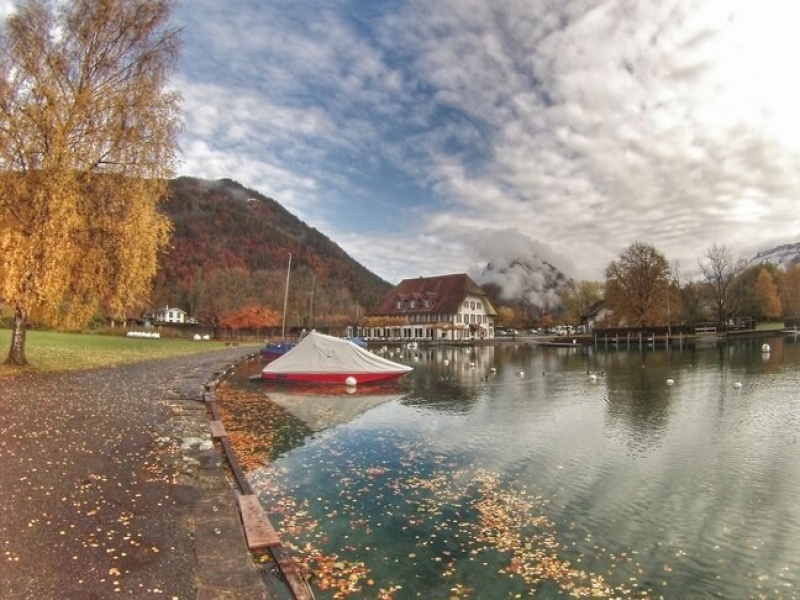 Jason's hot tip: Change your money to Swiss francs (CHF).
Day 6: Paris Bike Tour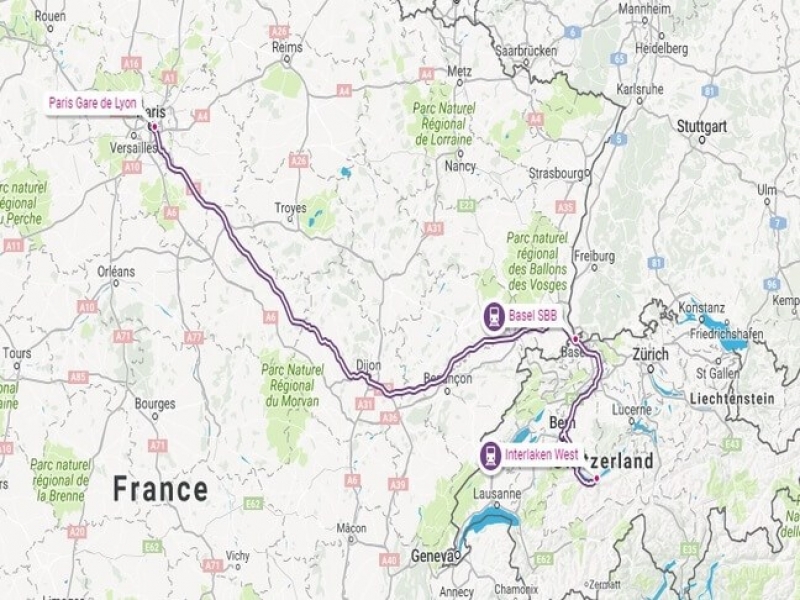 Some people say Paris is the most romantic city in the world. Eh? I beg to disagree. Quite frankly, I'm disappointed with Paris. It's more chaotic and dirtier than London and Italy in my opinion. Chaotic in the sense that it's just another busy city, the complete opposite of Interlaken. It didn't feel safe in some areas. Nonetheless, Paris should be included in your bucket list. The Eiffel tower is spectacular, especially in the evening. The structure is an engineering feat and a masterpiece of art at the same time. It sparkles at night. You can watch it all night long and feel overwhelmed. You can finally say: "Yes, I'm living the Asian dream."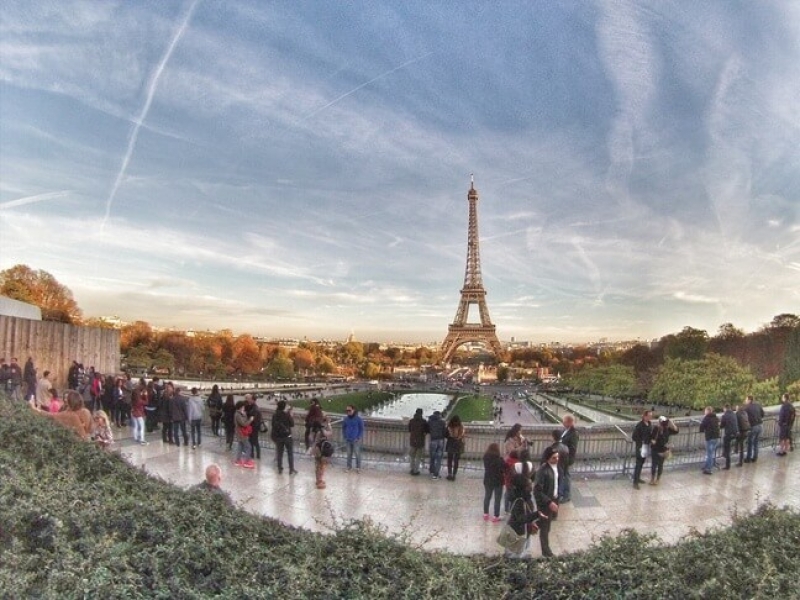 Jason's hot tip: Take a bike tour at night and ride the boat along the creek near the Eiffel tower. Eat some crepe while you're at it.
Day 7: Paris City Tour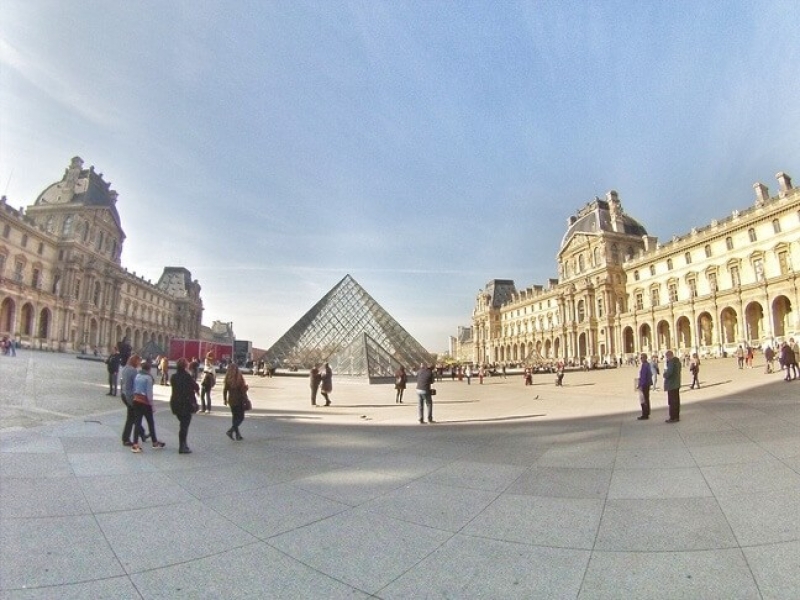 The Metro is your main means of transport. Must-visit places are the Notre-dame, Musee du Louvre, Palace de la Concorde, Champs-Elysees, Arc de Triomphe, Eiffel Tower and Sacre-Coeur.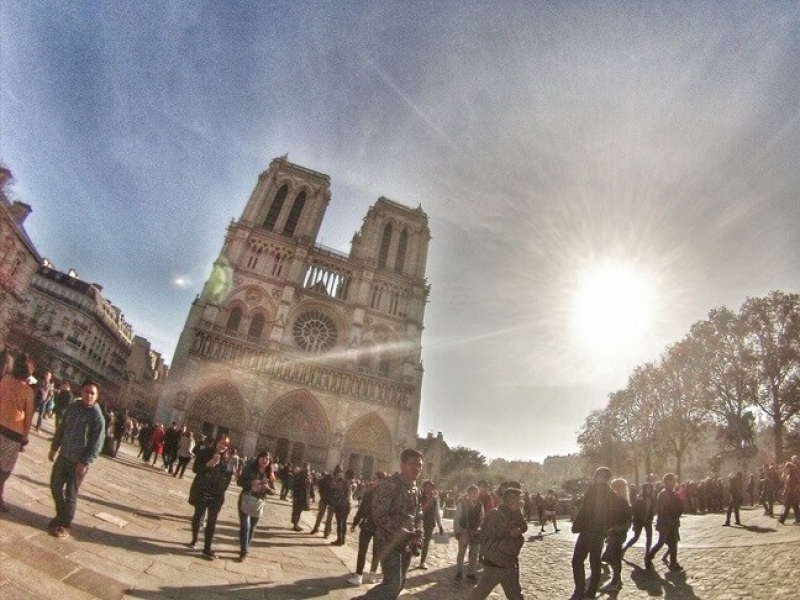 Metro stations:
Saint-Michel for Notre-dame
Palais Royal for Musee du Louvre
Concorde for Palace de la Concorde (you can walk along Champs-Elysees)
Charles de Gaulle-Etoile for Arc de Triomphe
Bir-Hakeim for Eiffel Tower
Funiculaire for Sacre-Coeur
Jason's hot tip: Single entry ticket costs €1.90 and a bundle of 10 tickets cost €14.50
Day 8: Going home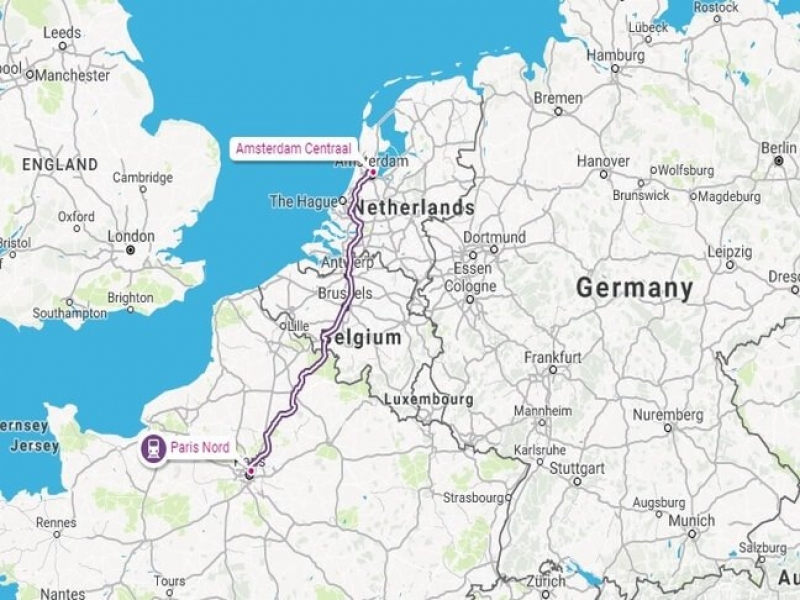 And now we're back to Amsterdam for the flight back home. Do your last minute window-shopping and sight-seeing to end your Euro trip (cue in: tears of sadness). You can go home from Paris but a round trip ticket is cheaper than a couple of one-way tickets.
Also read: Europe on a Budget: DIY Travel Guide for Filipinos
To sum it up, the sweetest ones are Amsterdam (Netherlands), Venice (Italy), and Interlaken (Switzerland). I would definitely go back to explore more cities in these countries.
Jason's hot tips
Ask the hostels or visitor information for free maps.
Book your hostels near the central train station of the cities.
Be super attentive of your belongings and be aware of your surroundings. Put important things in your travel bag and place it in front of you. Stealing is the number one crime in Europe, most notably tourist spots. They may pretend like lost tourists or college students looking for help so only talk to people in shops or any legal establishments.
Summary of expenses
| | |
| --- | --- |
| | PRICE (€) |
| DAY 1 |   |
| KLM: Manila to Amsterdam via Taiwan roundtrip fare | 774 |
| Train from Schiphol airport to Amsterdam central (15-20 mins), validate the ticket in the validating machine before riding the train | 5.20 |
| Food (Budget meal: €5, Dinner meal: €7) | 12 |
| Sex palace peep show | 2 |
| Entrance to Mouline Rouge | 25 |
| Lights out at Flying PigDowntown  w/ free breakfast | 28.50 |
| DAY 2 |   |
| We bike Amsterdam tour | 27.50 |
| Food (Budget meal: €5, Dinner meal: €10) | 15 |
| Overnight train to Munich, DB Bahn CNL Economy sleeper train w/ breakfast: Amsterdam centraal to Munchen Hbf | 104 |
| DAY 3 |   |
| Food (Curry wurst: €3.5, Pretzel: €1.5, Pint of beer in Hofbrauhaus: €4.5, Dinner: €10) | 19.5 |
| Overnight train to Venice, DB Bahn CNL Economy sleeper train w/ breakfast: Munchen Hbf to Venezia S. Lucia | 104 |
| DAY 4 |   |
| Vaporetto (public ferry) | 7 |
| Food (Gelato: €1.50/scoop, Lunch: € 7, Dinner: €10) | 18.5 |
| Bus to Airport (Validate your card in the validating machine inside the bus) | 8 |
| Swiss International Airlines: Venice to Zurich one way fare with luggage | 109 |
| Train from Zurich – Bern – Interlaken West | 64 |
| Lights out at Alplodge w/ breakfast | 23 |
| DAY 5 |   |
| Hang gliding Interlaken | 215 |
| Food (Lunch: €13, Dinner: €20) | 33 |
| Lights out at Alplodge w/ breakfast | 23 |
| DAY 6 |   |
| SBB Train from Interlaken West – Basel – Paris Gare de Lyon | 113.40 |
| Metro (2 one way tickets) | 3.8 |
| Food: (Lunch: €7, Dinner: €15) | 22 |
| Blue Bike Paris tour | 35 |
| Lights out at St. Christopher's Inn w/ breakfast | 33.60 |
| DAY 7 |   |
| Metro (6 one way tickets) | 11.4 |
| Food (Lunch: €10, Dinner: €10) | 22 |
| Thalys Train from Paris Nord to Amsterdam Centraal | 31.60 |
| Lights out at Flying Pig Downtown w/ breakfast | 36.88 |
| DAY 8 |   |
| Food (Lunch: €5, Dinner: €7) | 12 |
| Train from Amsterdam Centraal to Schiphol airport | 5.20 |
| TOTAL excluding air fare and visa fees | 1,170.08 |
| ~65, 102.84 in PHP |   |
| TOTAL including air fare | 1,944.08 |
| TOTAL in PHP | ~₱108, 167.93 |
Useful resources
Skyscanner – search engine for flights
Hostelworld – for accommodation
Rome2rio – Multi-modal transport search engine
DB Bahn – German railway company
SBB – National railway company of Switzerland
Thalys – International high-speed train operator from/to Paris and other parts of Europe
We Bike Amsterdam – Bike tours in Amsterdam
Hang-gliding Interlaken – Activity in Interlaken
Blue Bike Paris – Bike tours in Paris