Contributed by The Forever Honeymooners
When Jaysen and I married, we agreed that one of our priorities would be making memories. While you can make memories everyday, travelling gives us an opportunity to go out of our comfort zone and share new experiences. It makes us see the best and worst of each other.
Tip to couples who want to get married: Travel abroad (a place where not one of you is familiar with) together at least once. You will learn so much about how your partner deals with the unfamiliar and stress more than any given year you are together. I have long learned the hard truth about travelling and relaxing. The two don't always go together. If you want to relax, don't travel. Take a vacation instead. Travelling also makes your priorities very clear. Whatever happens as long as 1) we are safe 2) I have our passports 3) Our wallets are with us, all is good.
For this trip, we wanted to do a D.I.Y itinerary and test Airbnb. We worked around a budget and I tried my best to stick to it. To get this out of the way, let me say that being on a "budget" is relative. It all depends on what you can sacrifice and what you think are necessities. Be very honest about what you can live with. You do not want to ruin your experience because you were driving yourself crazy trying to stick to a budget. Be realistic. Once you have identified this, you can start planning.
This trip (the ticket) was an anniversary "gift" from Jaysen last year. We had around four months to plan and apply for necessary visas. We discussed and agreed that we wanted a moderately paced travel and to just enjoy the localities. Here is a rough idea of how our 16-day itinerary looked like (if you want a copy of our detailed IT, drop me a line. It's too long to post here):
Day 1-3 Amsterdam
Day 4-6 Belgium (Brussels, Bruges, Gent)
Day 7-8 Cologne
Day 9-11 Munich (early travel out to Prague)
Day 11-13 Prague
Day 14-16 Zaandam (Netherlands)
Also read: DIY Trip to Paris, Amsterdam & Belgium: Tips, Itinerary & Budget for Filipinos
One of the biggest cost sources is airfare. You just have to be diligent in looking out for airfare promos. Sign up for airline e-mailers as they usually give members a few hours window before announcing the promo to the general public. This is how we got our KLM ticket. This came with a caveat: We had to travel from Malaysia. This was okay with us, as we found the budget that was inclusive of the Manila-KL airfare (via AirAsia). Given the available flight schedules, we made a buffer for the Manila travel time as we didn't want to risk missing the KLM flight due to the legendary Manila "airspace traffic". You can opt to do away with the overnight in KL, but I felt that the stress this will give me is not worth a few pesos in savings.
Accommodation is also one of the cost drivers of travelling. This time we chose to give Airbnb a go. This is definitely a more affordable option. A night at a 3-star hotel will set you back around 90-120 euros. With Airbnb, this can actually be the cost of a three-night stay. But again, this is not all about cost. You have to also consider convenience. When you decide to go for Airbnb, you have to understand that you will probably be staying in a residential area that might require travel time to city centre. We agreed that a 30-minute travel to the city is acceptable for both of us. Manila trained us well with 2-hour traffic jams for a 10-kilometre distance, so 30 minutes is no big deal for us. Fortunately, the farthest we got was a 20-minute travel to the city centre. It was not as bad as it sounds as trains are clean and on time, plus you almost always get a seat anyway.
If you plan to move from city to city or another country you have to figure out which travel option is most suitable for your schedule. It will be helpful to at least have a semi-flexible travel plan. There are several ways to move around, the most popular are the train, bus, or flying.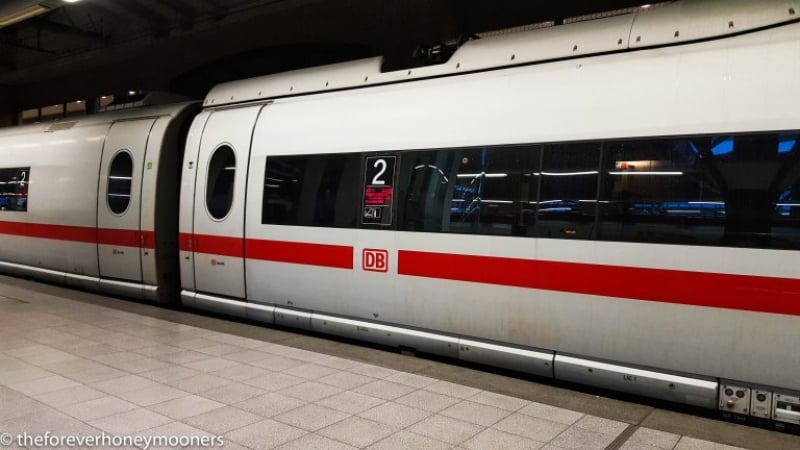 Travelling by train is a dream in Europe as the train systems in each country are incredibly efficient and well connected. However, this might not be the cheapest option. In fact, sometimes, this will be your most expensive option. You can explore using the bus, most affordable, but this will take a lot of travel time. Best compare travel time with the train as sometimes it is pretty insignificant.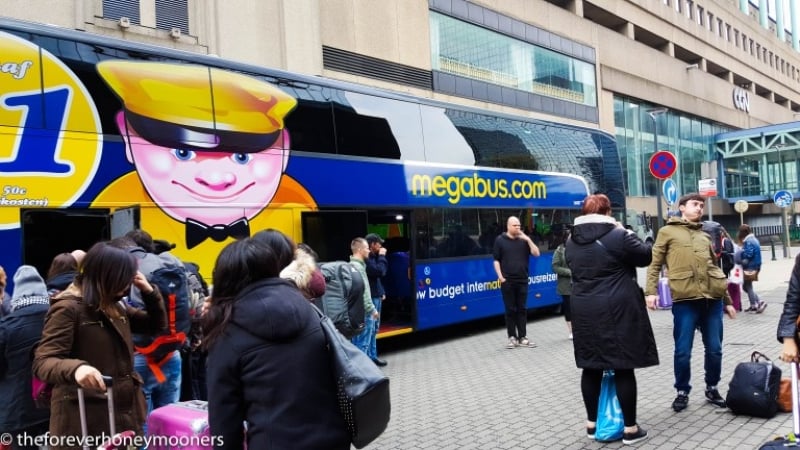 Flying can also be on either end of the cost spectrum. It can be super affordable or expensive. This greatly depends if budget airlines service the route that you want to take. I highly recommend the GoEuro app. This has tremendously helped me in deciding which transport to take especially in working out travel schedules and length of transit.
Also read: A Comprehensive Guide to Budget Airlines in Europe
To give you an idea, we got the Brussels to Cologne train ticket for 19 euros and the Amsterdam to Brussels bus from Megabus for 9 euros. Our Prague to Amsterdam airfare costs around 60 euros, we opted for this because the train option is over 100 euros and the bus will take around 12 hours.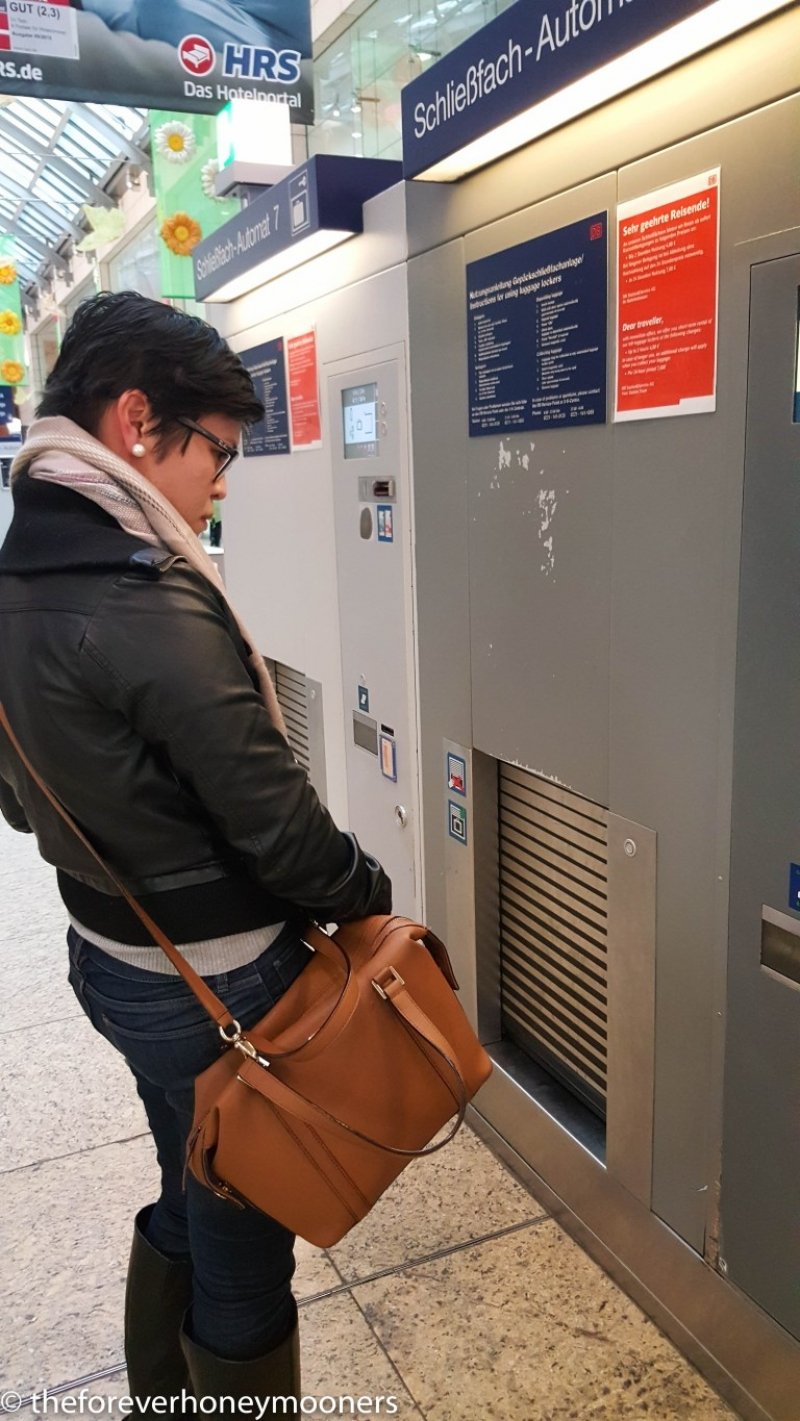 Travel tip: If you cannot check in your hotel yet, you can store your luggage in the train station. It's very convenient, they thought of making almost everything convenient for travellers. Some require coins for payment, so be prepared. This will cost around 4-9 euros.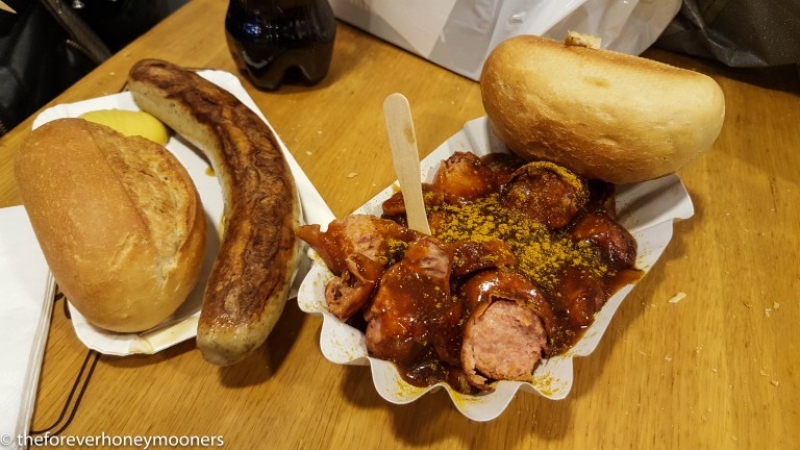 Food. Oh food. Food is a silent budget buster if you are not careful. When I was doing my research on budget travelling, I read quite frequently that you can have a meal for around 5 to 7 euros. Again, you have to be realistic. Sticking to these numbers will mean eating kebabs, hotdogs, sausages, and burgers for all of 16 days. If you think you can commit to that, fine. I, honestly, cannot take eating so much meat (and junk food) for so long. I will just keep worrying when I'll drop dead due to a heart attack.
We spent around 10 euros per head per meal. For breakfast, we did grocery if our Airbnb rental had the facility for cooking. This is definitely cheaper. For affordable and healthy eats, I highly recommend Julia's and EXKI. Julia's is a pasta counter in the Amsterdam Central Station. You can get a big order of bolognese for around 7 euros and share it with two people. That's what we did! There are also Julia's sit-down cafes around. I also loved EXKI. This place serves organic food, fast-food style. You can get soups, pasta, pies for affordable prices minus the heart attack. They are several branches around Belgium. There will be times when you just can't help but eat at expensive places. This usually happens when you are 1) too hungry 2) too tired.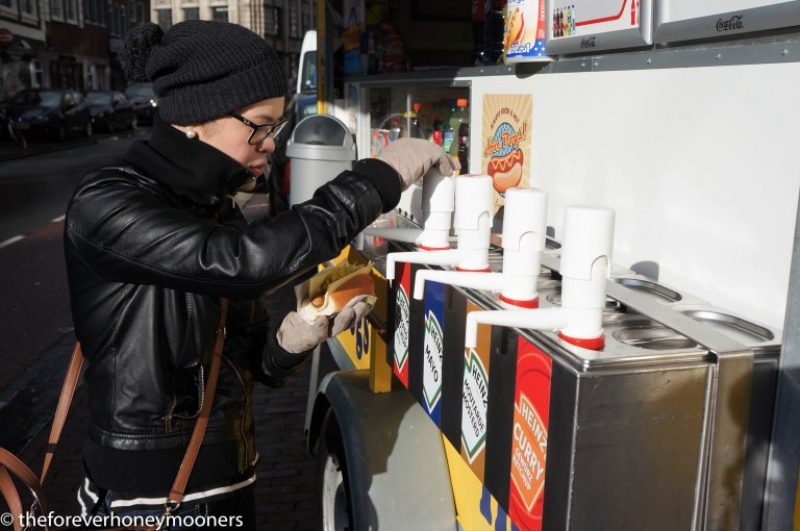 Set a food budget per day. Then you can just adjust if you overspend in one then you can calibrate spending for the next meal. Travel tip: I bring cookies or crackers and candies with me. When I feel hungry, I eat it first before deciding where to go for dinner. Always make allowance for trying out the local delicacies.
Trains are the main transportation for moving around in the city. Depending on where you stay, you can a day pass or can just opt to buy per journey. Having a pass is convenient as you don't have to queue up all the time, but if you don't use the train too much because you walk from one site to the next anyway, you might not need to buy a day pass.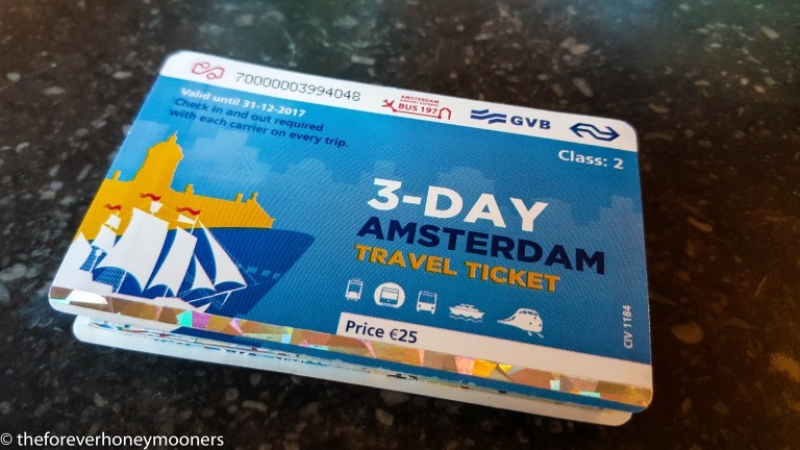 In Amsterdam, we opted to get the 3-Day pass instead of the IAmsterdam pass. I find that the value of the IAmsterdam pass is only realised when you really go to most of the museums listed, plus it does not include the Rijk Museum. I did not want to pressure myself to go to all museum just because I want to make the purchase of IAmsterdam pass worth it. We also got a day pass in Belgium and Prague. Others, we just bought per way as the places we wanted to visit were near each other and it's fun to walk around. In Germany, you don't see turnstiles in the train stations. You buy a ticket and validate it in the train. You can technically, hop in without paying for a ticket. BUT, they have random checks wherein a train officer will ask for your ticket. If you get caught without a ticket, you will be fined 60 euros. So paying 60 euros for a two-euro train ride is a bad deal. Just get a ticket.
Tours and museums: You don't have to do it all and see it all. Make a laundry list of what are the must-sees (for you) in each city. Don't go copy someone's list on the internet. Research and decide which ones you have to absolutely go to. Don't chase after all the museums and cram five museum visits in three days. This will take out the fun, make you appreciate less the city you are in because you are so preoccupied in making it in time for your booking, and you will probably not remember most of it (information overload). Discover the joy of free walking tours. I loved it! The guides are fun and with great local insights. It is (really) not free as you are expected to tip, but I gladly did because it was so worth it compared to the tours I joined before which lacked character. I tipped around 10 euros if I enjoyed the tour and five euros if it was so-so. Sandeman's proved to be a reliable and consistent choice for "free" walking tours.
Our approximate spend for the entire trip (per person):
Schengen Visa: ₱3,800 (including bank fee ₱630)
Travel Insurance: ₱1,700
AirAsia (Manila-KL): ₱7,500
KLM (KL-Amsterdam): ₱23,000
Overnight in KL: ₱1,900
Accommodation: ₱35,000 (16 days at 40 euros a night average for two)
Food: ₱22,000
Tours and Museums: ₱12,000
City Transportation: ₱5,000
Bus to Brussels: ₱500 (from Amsterdam)
Train to Cologne: ₱1,100 (from Brussels)
Plane to Munich: ₱2,000 (from Cologne)
Bus to Prague: ₱1,100 (from Munich)
Plane to Amsterdam: ₱4,125 (from Prague)
Total: ₱108,725
Shopping not included!
We had a few nice meals, but I did not include that in the computation as that was by choice and we had it in the plan. I also opted to compute for the full amount of the accommodation instead of splitting it as I would have still stayed in that place had I travelled alone and there will be no difference in cost.
Also read: How I Did My Dream Europe Trip for Less than ₱100,000 (All-In)
Overall, I think we did pretty well. Travelling starts with mindset. Before you even leave, you have to already conclude that you will have fun.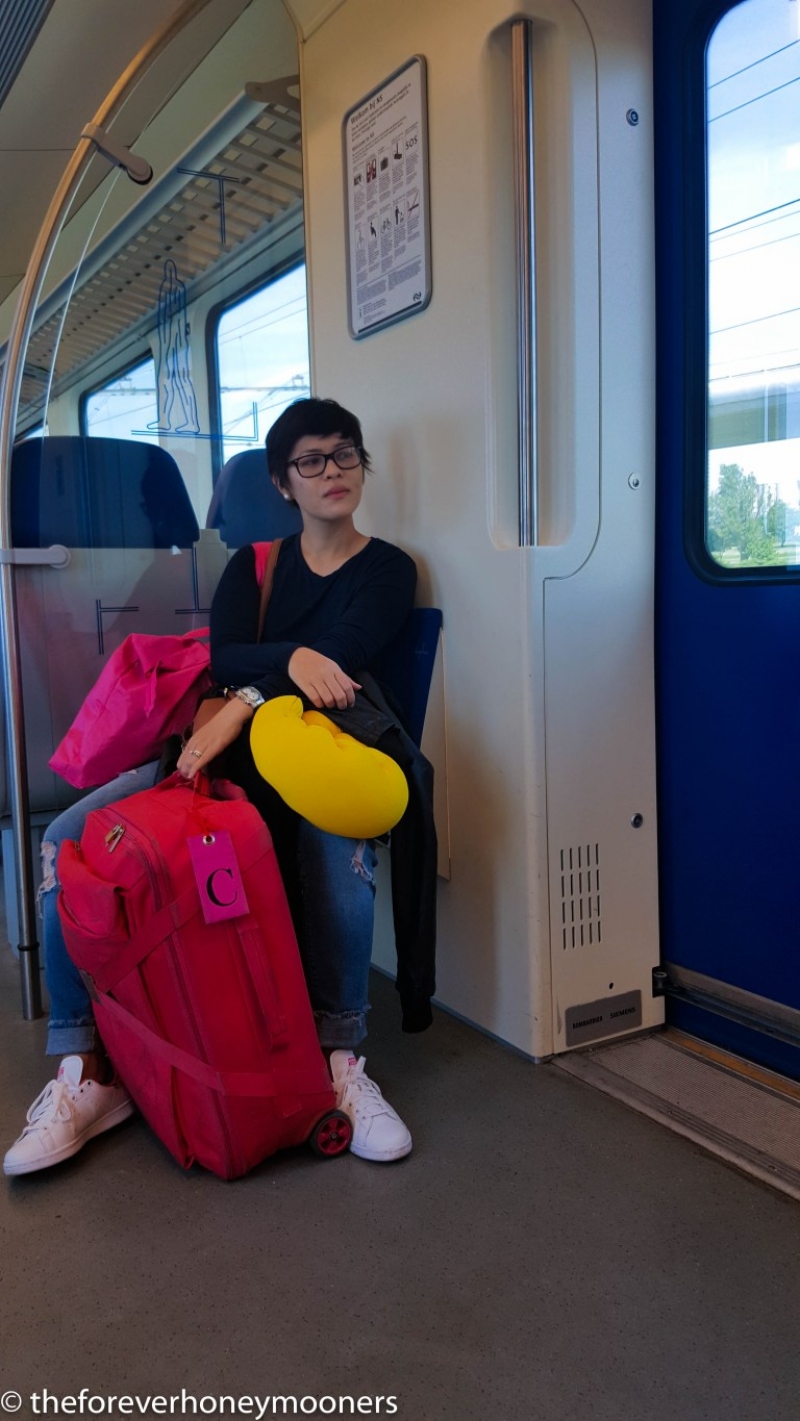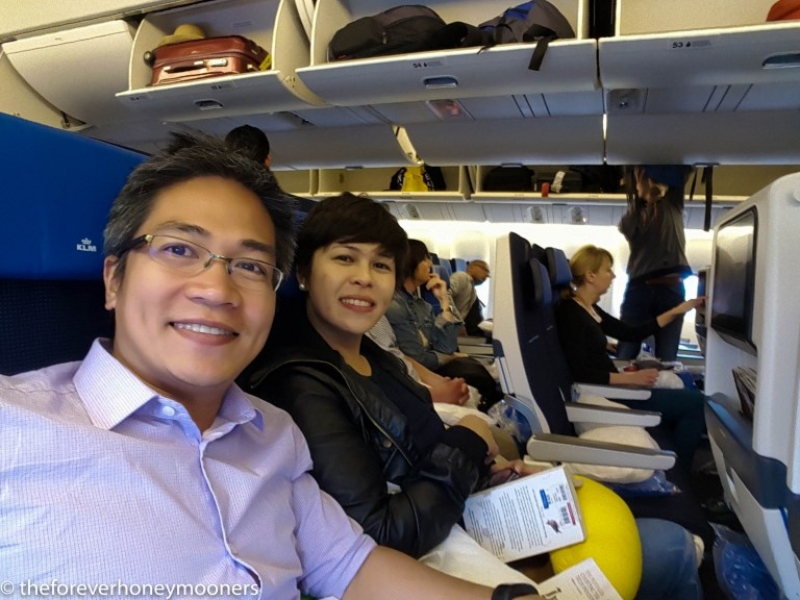 Happy travels!
xoxo