Contributed by joemustgo
Whitewater rafting in Cagayan de Oro has always been one of my target activities in our country. So when Cebu Pacific announced a two-day Piso fare, I immediately checked their website and scored their lowest round-trip tickets to the city!
However, right after booking my five-day trip to the "City of Golden Friendship", the next thing I realised was "Apart from water rafting, ano pa ba ang pwedeng gawin sa CDO"?  This led me to do research and read several blogs about the city. I didn't know that I could actually maximise my adventure by including the nearby provinces of Lanao del Norte (specifically, in Iligan), Camiguin and Bukidnon in my itinerary. These provinces, including Misamis Occidental and Misamis Oriental (where CDO is located), are collectively known as the Northern Mindanao loop.
After six months of research, reading blogs and watching YouTube videos, I finally came up with my own itinerary.
Also read: Northern Mindanao Travel Guide: Iligan, Camiguin & CDO
Day 1: Manila – Laguindingan Airport – Iligan City, Lanao del Norte
8.30am – Arrival in Laguindingan Airport
9am – Travel to Iligan City
10.30am – Arrival in Iligan Bus Terminal
11am – Early lunch
12pm – Jeepney to NPC or the National Power Corporation (Maria Cristina Falls)
1pm – Habal-habal to Tinago Falls
3pm – Jeepney back to Iligan Bus Terminal
4pm – Bus to CDO
6pm – Check-in at The Urban Pod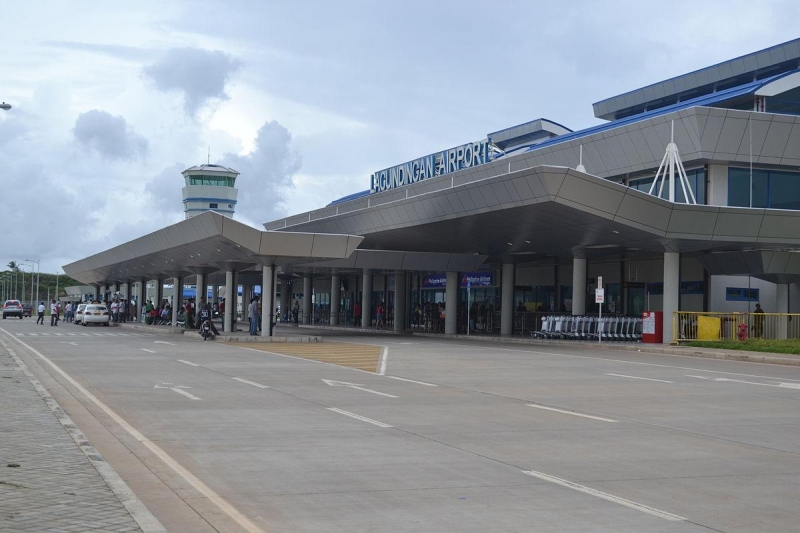 Upon arrival at Laguindingan Airport, I immediately walked outside the terminal and looked for the Super 5 shuttle bound for Iligan. Super 5 transport offers a combination of van and bus services. You will need to ride a van for 15 minutes that will drop you off at a terminal just outside the Laguindingan airport boundary. You will then transfer to their bus that will bring you to Iligan. I reached Iligan Bus Terminal after an hour and a half of travelling.
Maria Cristina Falls
Iligan is known as the "City of Majestic Waterfalls" because of the numerous waterfalls located in the area. There are about 24 of them but I only managed to visit two. I took an early lunch after arriving in Iligan Bus Terminal. I then rode a Buruun-bound jeepney and told the driver to drop me off on the highway where I can walk towards NPC (National Power Corporation) where Maria Cristina Falls is situated. From the drop-off, I reached the NPC after a seven-minute walk.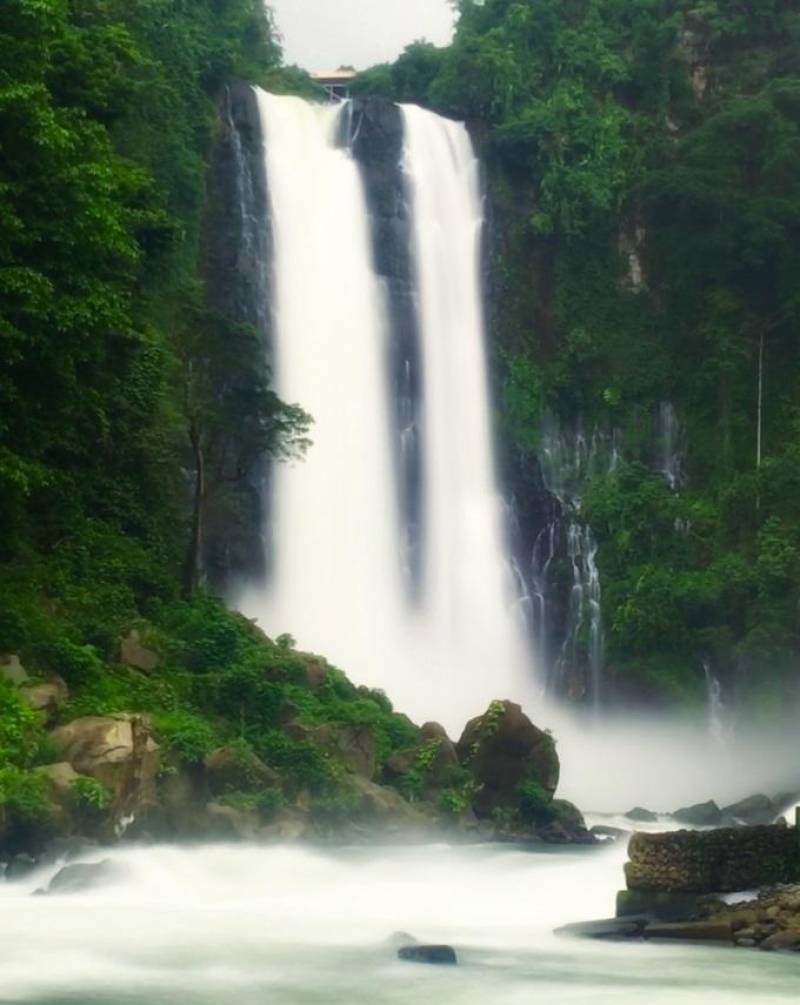 I became familiar with Maria Cristina Falls as early as elementary since it has always been featured in our history books. Seeing it first-hand was somehow an achievement.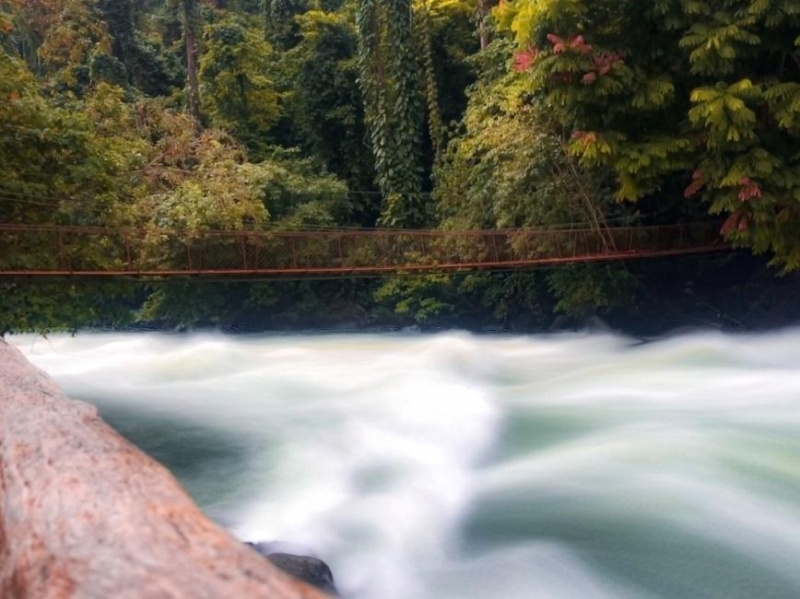 I stayed in the area for almost an hour. Then, I looked for a habal-habal outside NPC that would bring me to another famous spot in Iligan — Tinago Falls.
Tinago Falls
Trekking to Tinago Falls requires approximately 500 descending steps. This is how it got its name because it is somehow hidden. It was my first time to see a falls with a Gatorade-like colour. You can rent a life vest and ride a bamboo raft that will bring you closer to the falls for a minimum fee.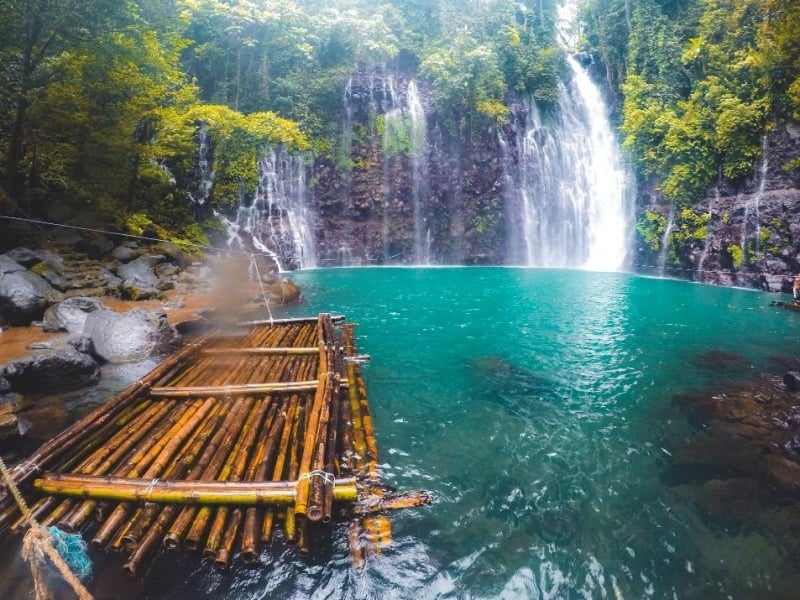 I wanted to stay longer just to sit back and relax but the rain started to pour so I left the area after an hour and a half. Hiking up is a challenge especially when you're not used to mountaineering like me.
My habal-habal dropped me off at the terminal where I rode a jeepney going back to Iligan Bus Terminal. I then took a bus bound for CDO where I stayed for my first night.
Day 2: Camiguin Island
4am – Wake-up call
4.30am – Tricycle to Agora Bus Terminal
5am – Departure to Balingoan Port
7am – Arrival in Balingoan Port and breakfast
8am – RORO to Benoni Port, Camiguin
9am – Arrival in Benoni Port, Camiguin
9.30am – Motorcycle to GV Hotel
10am – Arrival and check-in at GV Hotel
11am – Katibawasan Falls
12pm – Lunch
1pm – Sto. Nino Cold Spring, Tongatoc Cove, Walkway to the Old Volcano, Old Guiob Church Ruins, Sunken Cemetery Sunset and Ardent Hot Spring
7pm – Dinner
8pm – Back to GV Hotel
I woke up early on my second day to catch the early bus departure in Agora Terminal going to Balingoan Port. The Port of Balingoan is the main port for travellers going to Camiguin. The travel time from CDO to Balingoan Port is almost two hours.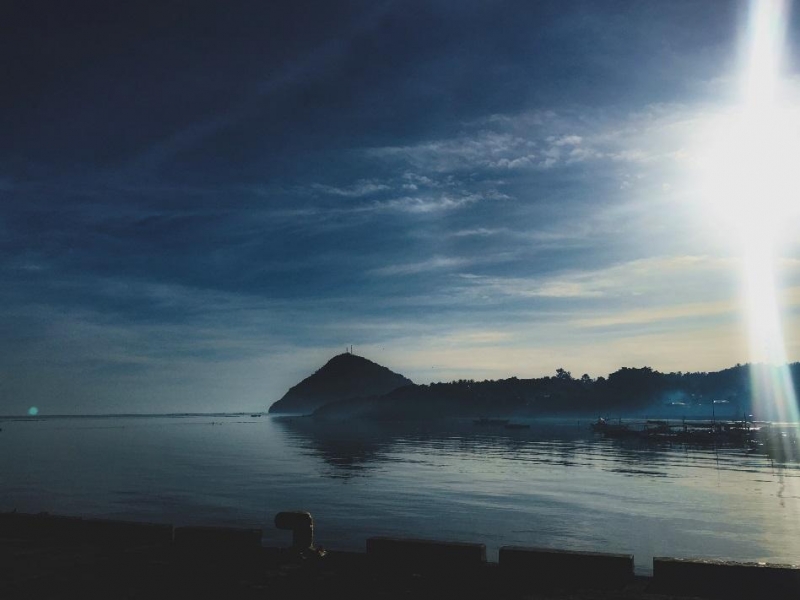 Once you arrive in Balingoan Bus Terminal, you need to secure a ferry ticket before heading to the port. Please take note that the port is on the other side of the highway.
After an hour of cruising on a RORO, we arrived in Benoni Port, Camiguin. I initially contacted a local from Camiguin whom I rented a motorcycle from for 24 hours. He met me at the port upon my arrival. Riding a motorcycle is the cheapest way to explore the entire island of Camiguin. You can actually travel the island for about two hours with the vehicle.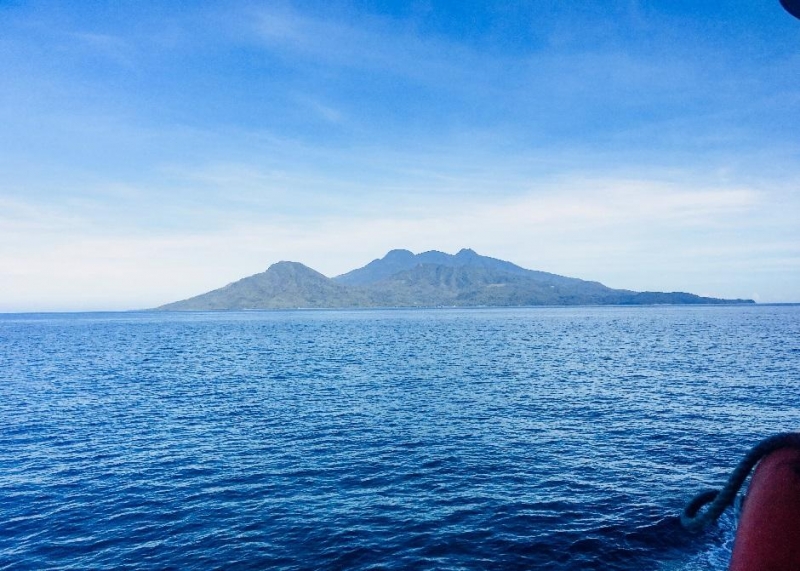 After reaching checking in at my hotel, I started my Camiguin motorcycle adventure. My first stop was Katibawasan Falls.
Katibawasan Falls
Katibawasan falls is just a seven-minute drive from Mambajao Centre — Camiguin's capital. After 30 minutes of swimming in its cold water and taking pictures, I left the place and looked for a local carinderia near my hotel where I had my lunch. I rested a bit and continued my Camiguin tour afterwards.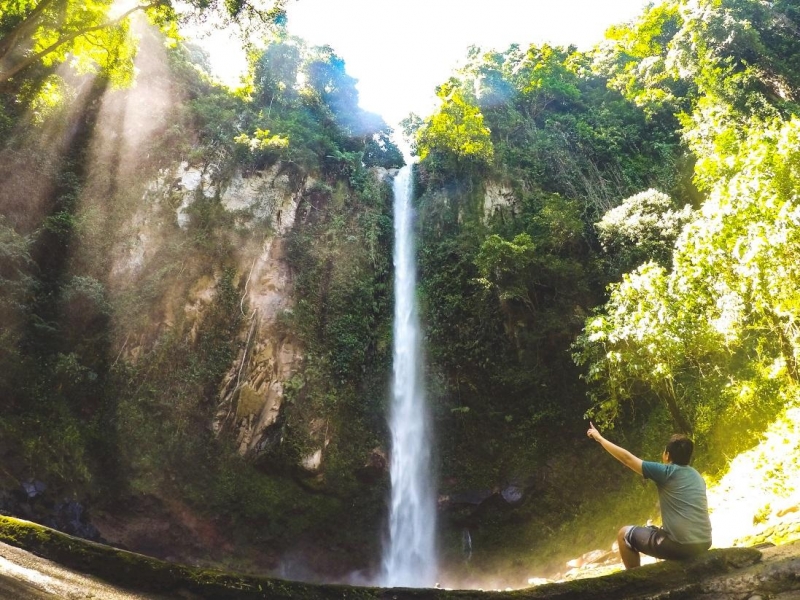 Sto. Nino Cold Spring
This spring is so cold, even colder than my crush!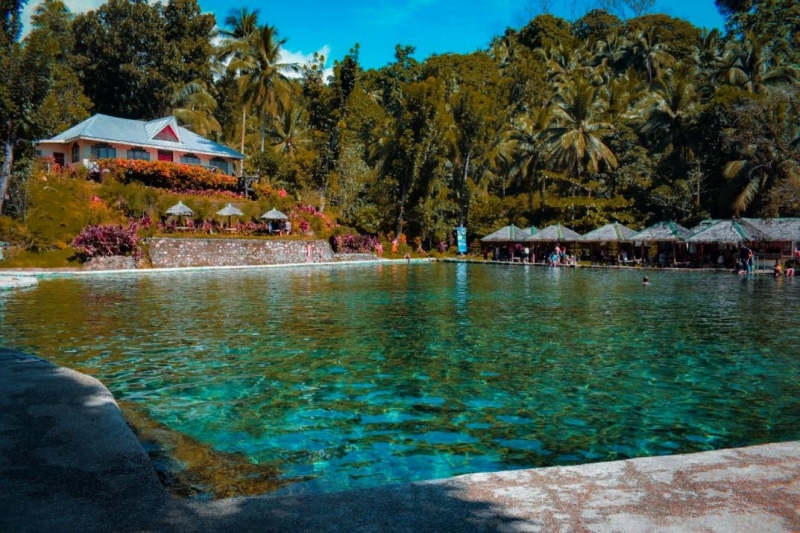 Walkway to the Old Volcano
I did not attempt to trek up since some tourists mentioned that there was nothing unusual at the top. It saved me some time as well.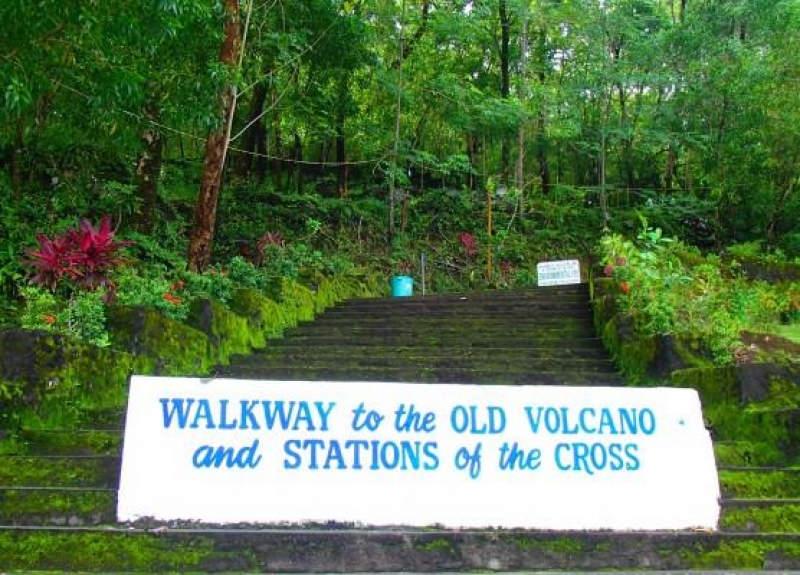 The Old Guiob Church Ruins
This 16th-century-old church is made from coral stones and was damaged due to a volcanic eruption in 1871. The ruin was peaceful and quiet. I remember being the only tourist when I arrived in this place.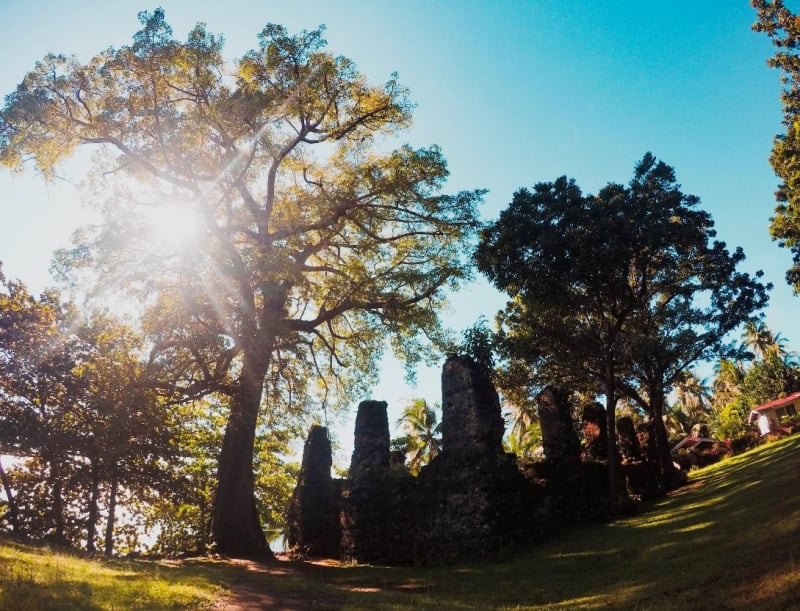 Sunken Cemetery
Every time people ask me about my most notable experience in Camiguin, the sunset in Sunken Cemetery is my recurrent response. Undoubtedly, this place is the most famous landmark in the province. As a photography enthusiast, the sunset view from Sunken Cemetery is one of the most scenic ones I've ever witnessed and captured. I highly recommend you go to this place before 5pm for you to have a better spot since most tourists flock just after that time to capture the same scene.
Ardent Hot Spring
Just after the sunset in Sunken Cemetery, I drove to my last spot of the day — Ardent Hot Spring. Having poor eyesight, it was a bit of a challenge for me to drive towards this place since it was already dark and the road doesn't have enough street lights.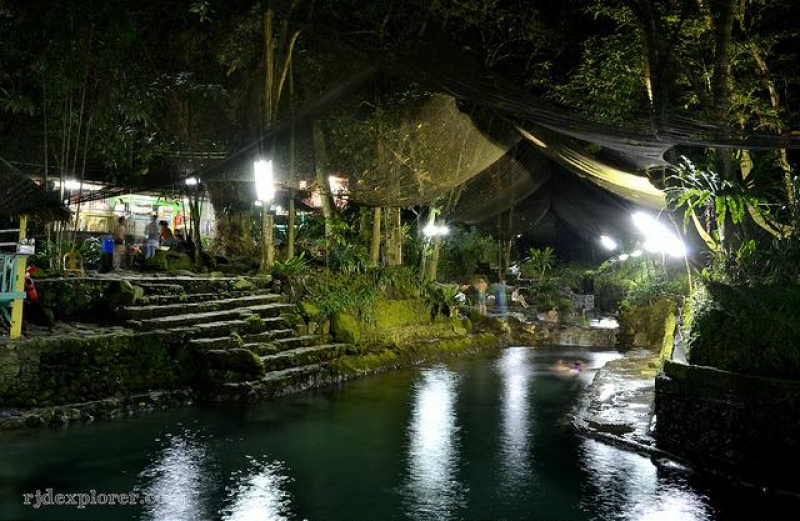 Since it's a hot spring, my expectation was that the water would be really warm. However, the water is actually just lukewarm. It should have been called as Ardent "Lukewarm" Spring — an 'expectation versus reality' example indeed.
I left the place after an hour and drove back to my hotel. I took a nap in my room before heading to a local restaurant to eat dinner. Tired but fulfiled, I went back to my hotel afterwards and called it a day.
Day 3: Camiguin to CDO
4am – Wake-up call
5am – White Island
7am – Back to hotel
8am – Check-out and motorcycle ride to Benoni Port
9am – Arrival in Benoni Port and RORO to Balingoan Port
10am – Arrival in Balingoan Port
10.30am – Bus to CDO
1pm – Arrival in Agora Bus Terminal and lunch
2pm – Check-in at Chananthon Bed and Breakfast and rest
5pm – Explore city centre
7pm – Dinner
8pm – Back to Chananthon Bed and Breakfast
White Island
I woke up early on my second day in Camiguin to capture the sunrise on White Island. White Island is an uninhabited white sandbar and is shaped like a horseshoe. It is recommended to explore the island before sunrise or in the late afternoon when the sun isn't at its hottest since there are no trees or other shelters to cover you.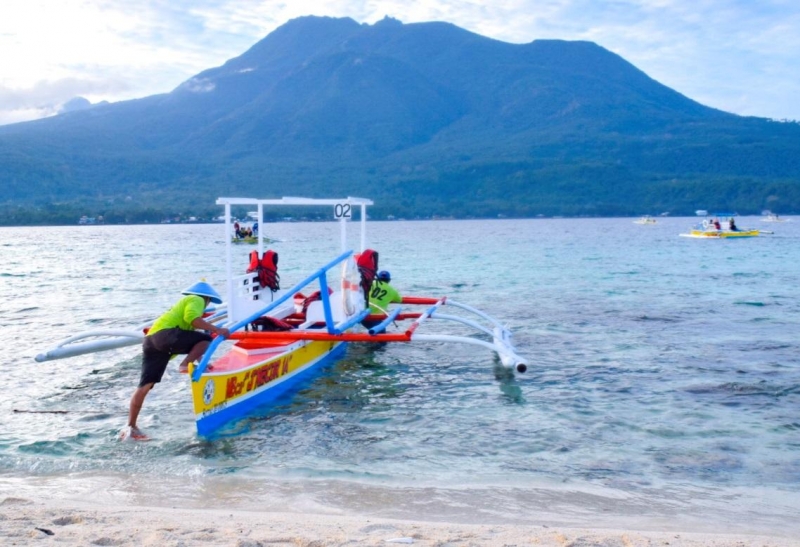 To go to White Island, head to the pier at Barangay Yumbing where you will need to rent a boat for ₱480 to bring you to White Island in less than 10 minutes. You need to pay for the fare at the wharf's police outpost. If you are travelling solo like me, you can look for other tourists to share the boat with since it can carry up to five passengers.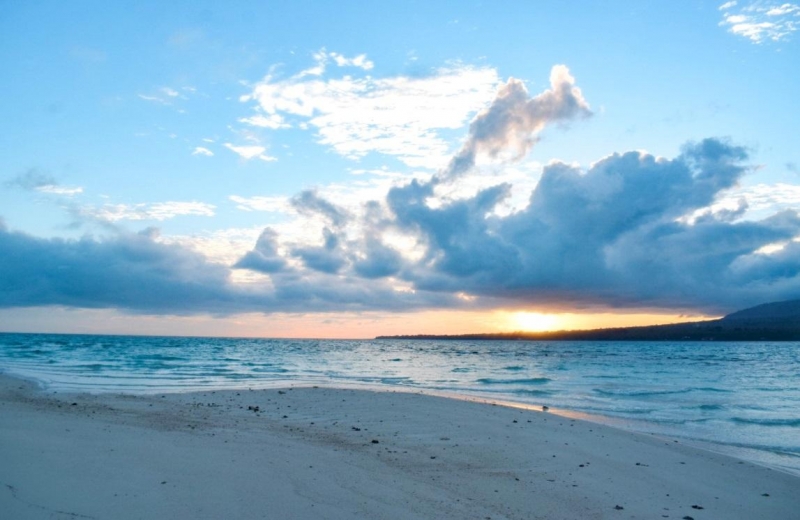 After an hour and a half of exploring the island, my group and I decided to go back to the mainland as the sun started to flare up. I then rode back to my hotel to pack my things and check out.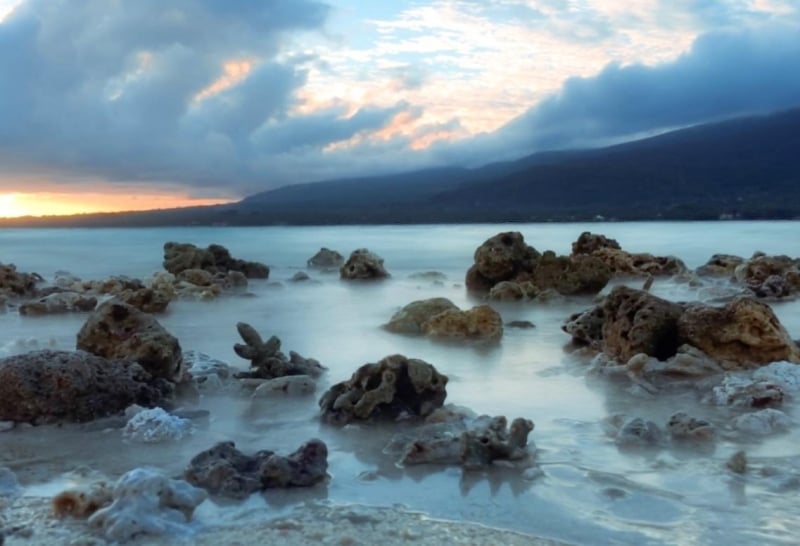 I left the hotel and rode my rented motorcycle for the last time to Benoni Port where I rode the 9am RORO going to Balingoan port.
At the Balingoan Bus Terminal, I took a bus bound for CDO and headed to my hotel located in the city centre where I spent my remaining two nights.
Day 4: Bukidnon and whitewater rafting
5am – Wake-up call and breakfast
6am – Jeepney to Camp Philips
7.30am – Arrival in Camp Philips and habal-habal to Dahilayan
8am – Arrival in Dahilayan
10am – Back to Camp Philips
10.30am – Van to CDO
11.30am – Arrival in hotel and lunch
1pm – Pick-up for water rafting
1.30pm – Start of water wafting
5pm – Back to the hotel
My fourth day was an extreme adventure day! There was Dahilayan Adventure Park in Bukidnon in the morning and whitewater rafting in the afternoon.
After breakfast, I took a motorela (local tricycle) outside my hotel going to Agora Bus Terminal. Here, I looked for the Libona Liner jeepney near the SSS office. This jeepney passes through Camp Philips in Manolo Fortich, the jump-off point to Dahilayan Adventure Park. The fare is ₱50 for an hour of travel.
Dahilayan Adventure Park
Days before travelling to CDO, I already contacted a habal-habal driver to bring me to Dahilayan. I got his number (I forgot his name) from another traveller who posted it online. I highly recommend him (contact him through +639162864637). He told me that the money he is earning from tourists will help his daughter who's currently in college. He waited for me at the Camp Philips drop-off and after a small talk, we started the 15-minute ride to Dahilayan Adventure Park.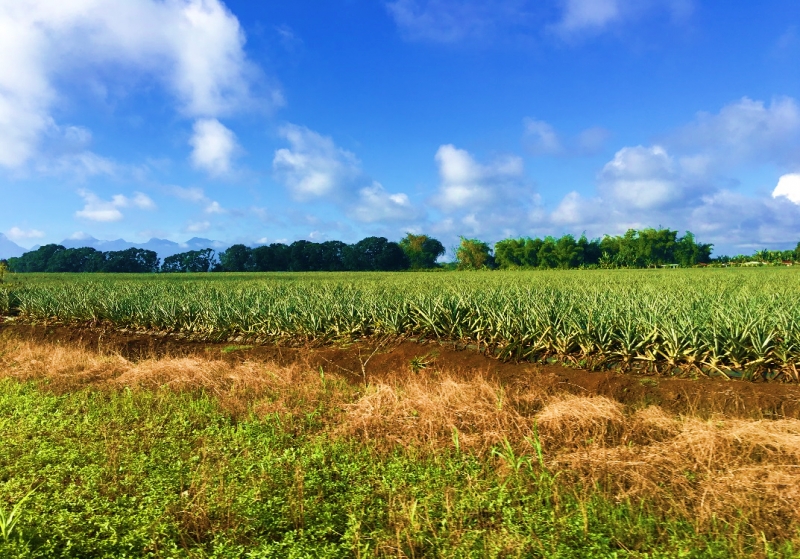 We arrived in Dahilayan Adventure Park relatively earlier than expected. The place is quiet cold. In fact, Bukidnon is oftentimes called the "Baguio of Mindanao". The park opens at around 8.30am so I decided to have my breakfast first. There are a lot of stalls outside the park who sell affordable food.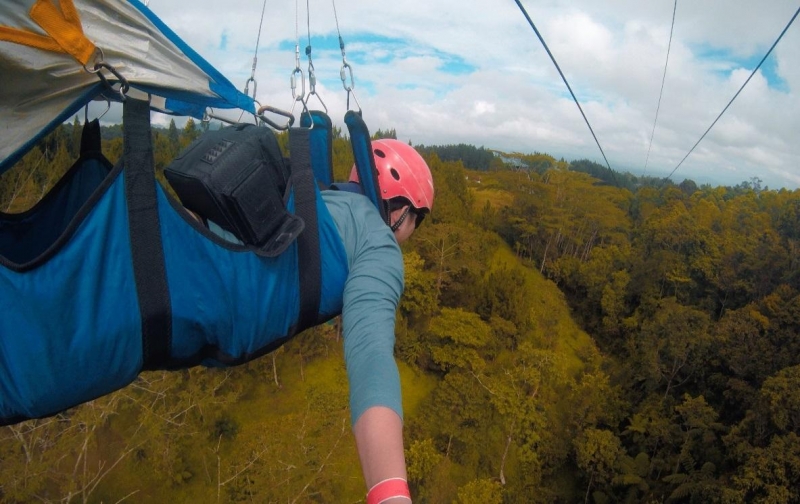 As soon as the park opened, I went to the ticketing booth to purchase the All-Zip Package. The ticket includes three zipline rides, the 150 metres, 320 metres and the 840 metres, which is the longest dual zipline in Asia.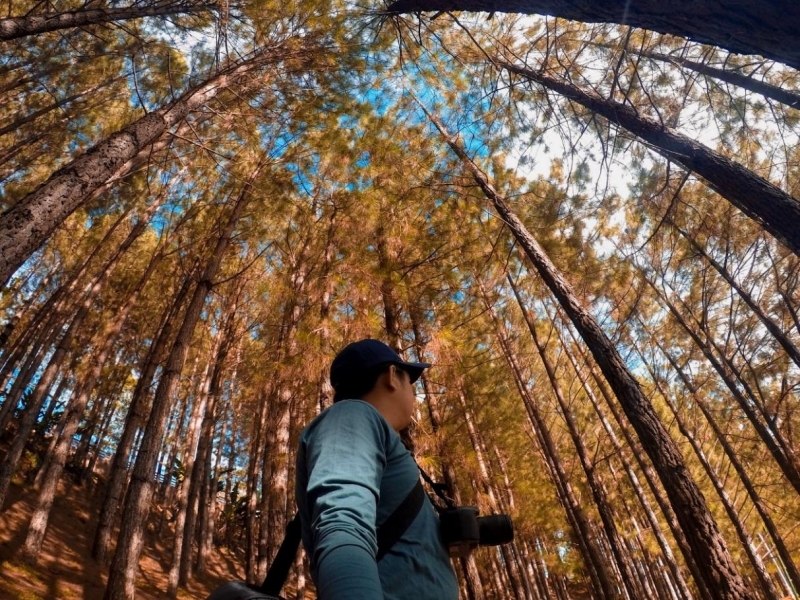 There are numerous attractions to experience inside the park but I only tried the zipline package since I needed to go back to CDO before lunch for the whitewater rafting.
After conquering the longest zipline, I left the park and looked for Kuya outside. He brought me back to Camp Philips where I took a van going back to CDO.
Whitewater Rafting
The top reason why I planned this trip? Whitewater rafting!
I availed the water rafting package from Bugsay. Since I was travelling solo, they let me join a group of friends who happened to stay in the same hotel as me. After lunch, the coordinator from Bugsay picked us up from the hotel and we rode a van going to the rafting jump-off point. The travel time is 30 minutes.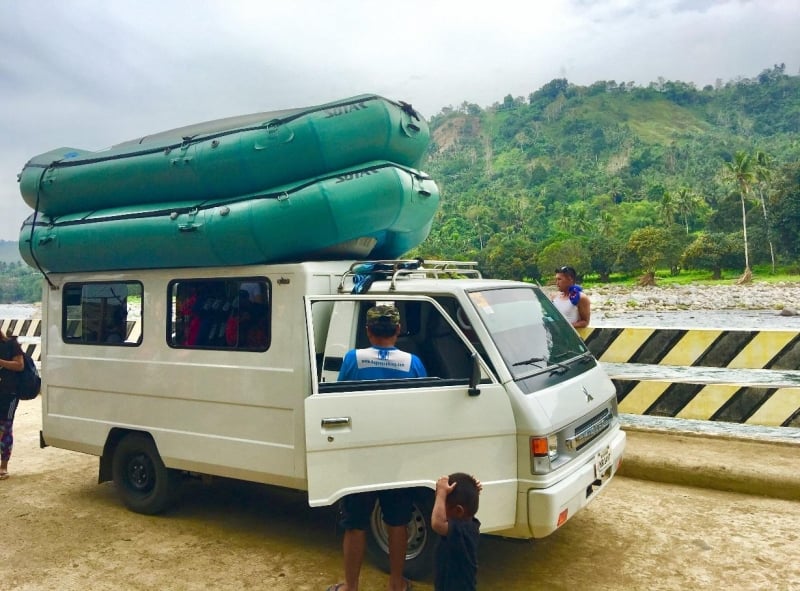 After putting on the safety helmet and vest, we stood by for a quick orientation. The coordinator explained the basic guidelines for water rafting as well as the dos and don'ts while sailing the river.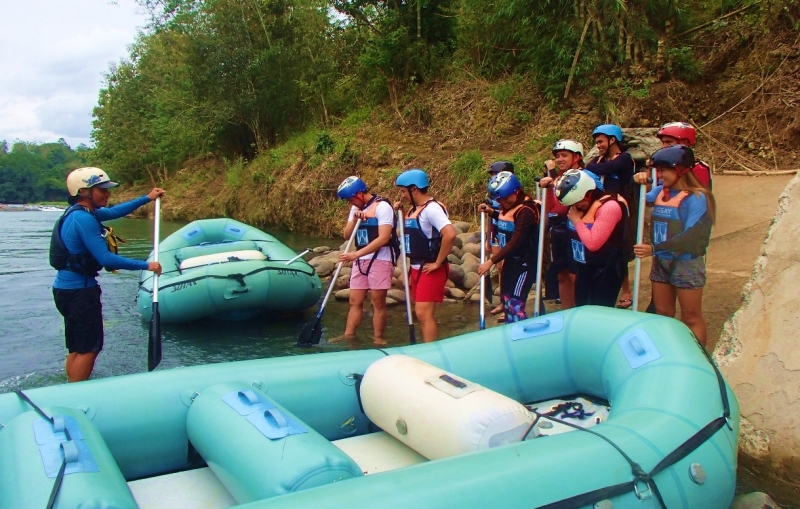 Right after the briefing, we immediately rode the boat and we were all set.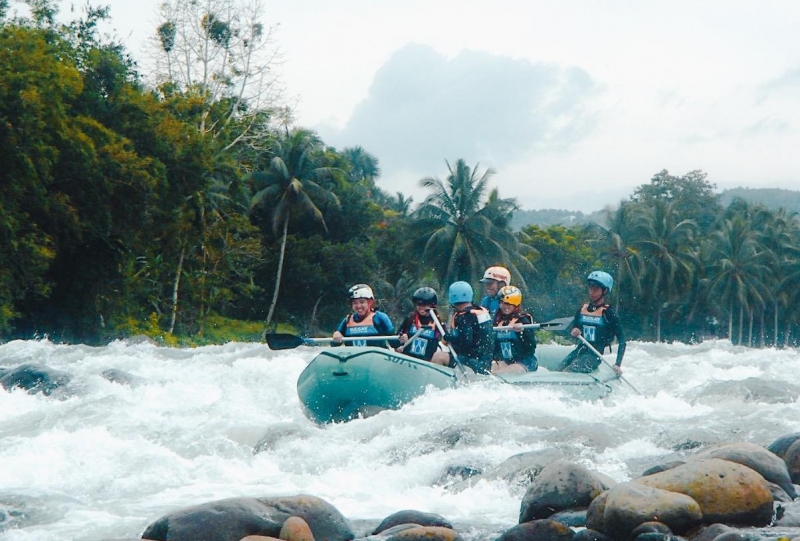 I think we passed through at least 15 class one to three rapids. The water was calm for 70% of the entire course. During those times, we either went down the river to swim or to just have a small talk with the group. The main paddler/coordinator also told us some history about the river along the course.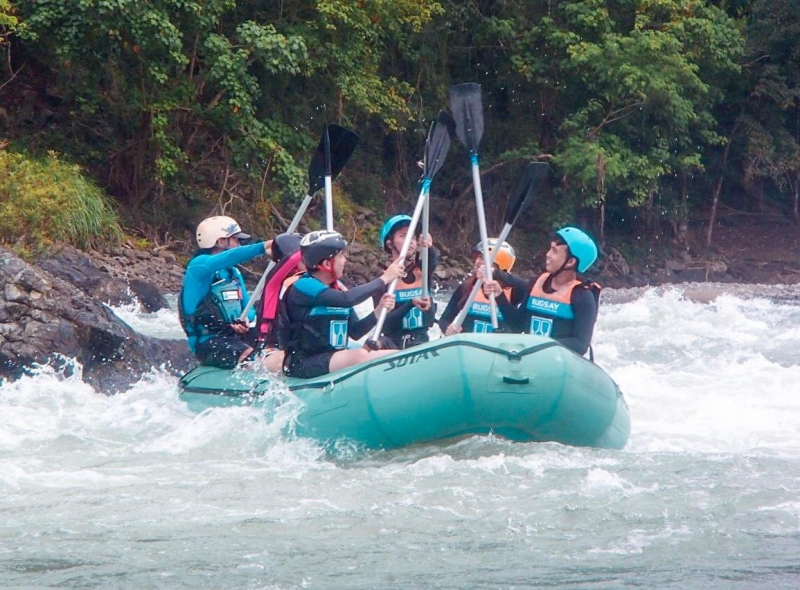 The course ended after three long hours of extreme boat ride. The adventure was definitely one for the books!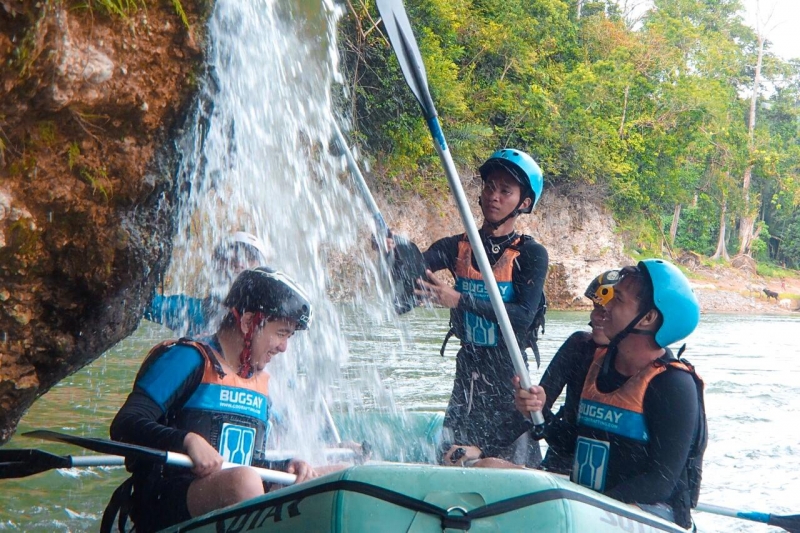 After changing into dry clothes, the staff brought us back to our hotel.
Day 5 – Going home
I bought pasalubongs at the Limketkai Mall before taking the Magnum shuttle to the airport. The Magnum office/terminal is located just outside Limketkai Mall. The fare going to the airport is ₱200.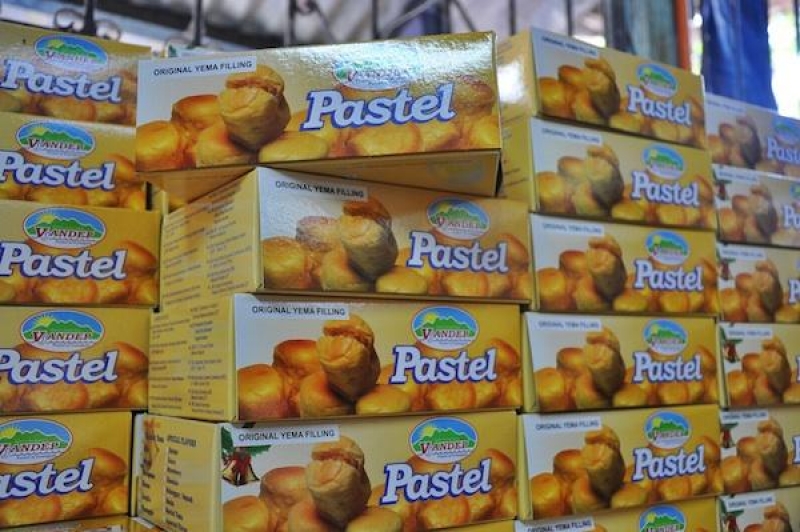 Also read: 10 Adrenaline-Pumping Adventures in Mindanao
Expenses
Here's the breakdown of my expenses during my five-day trip. This includes the fares, food, accommodations and fees.
Day 1
Fare to NAIA Terminal 3– ₱50
Breakfast at NAIA Terminal 3 – ₱120
Super 5 Bus to Iligan City – ₱200
Jeep to city proper – ₱8
Lunch – ₱100
Jeep to Maria Cristina Falls – ₱12
Maria Cristina Falls – ₱100
Habal-habal to Tinago Falls – ₱250
Tinago Falls – ₱30
Snack – ₱30
Jeep to terminal – ₱30
Other food – ₱40
Dinner – ₱100
The Urban Pod (capsule room) – ₱300
Total – ₱1,370
Day 2
Tricycle to Agora Terminal – ₱15
Bus to Balingoan Port – ₱120
Food – ₱25
Ferry to Benoni Port – ₱190
Motorcycle 24-hour rental – ₱500
Petroleum – ₱100
Katibawasan Falls – ₱40
Lunch – ₱100
Sto. Nino Cold Spring – ₱30
Ardent Hot Spring – ₱30
Dinner – ₱140
GV Hotel (single room) – ₱450
Total – ₱1,740
Day 3
Breakfast – ₱60
Petroleum – ₱50
Ferry back to Balingoan – ₱190
Bus to CDO – ₱165
Tricycle to Hotel – ₱6
Lunch – ₱105
Dinner – ₱50
Chananthon Bed and Breakfast (single room for two nights) – ₱900 (discounted)
Total – ₱1,526
Day 4
Tricycle to Agora Terminal – ₱6
Jeep to Camp Philips – ₱50
Habal-habal to Dahilayan and back – ₱300
Zipline package – ₱600
Van back to CDO – ₱60
Water rafting – ₱1,200
Water rafting photos – ₱125
Dinner – ₱145
Total – ₱2,486
Day 5
Jeep to Limketkai Mall – ₱8
Van to airport – ₱200
Lunch – ₱100
Terminal fee – ₱200
Fare going home – ₱70
Total – ₱378
Airfare – ₱665
Grand total – ₱8,165