I promised myself I'd visit at least one new local destination every year. And for 2016, I chose Bacolod, the capital city of Negros Occidental in the Visayas region of the Philippines.
Bacolod is known for its MassKara Festival, which is quite similar to the Venice and Rio Carnivals. It's a street party with lots of dancing, music, food, parades and even a beauty pageant! And of course, since "masskara" came from the Spanish word, "máscara", which means "mask", the people, who join the celebration, wear colourful masks with big painted smiles (as the city too is known as "The City of Smiles"). Unfortunately for me, though, this event is held every October and I could only go during the National Heroes Day long weekend in August.
Also read: 11 Long Weekends in the Philippines in 2017
Not to be deterred by this, I still set off to Bacolod to see what else the city had to offer. And here's what I came up with for a 3D2N trip:
Where to stay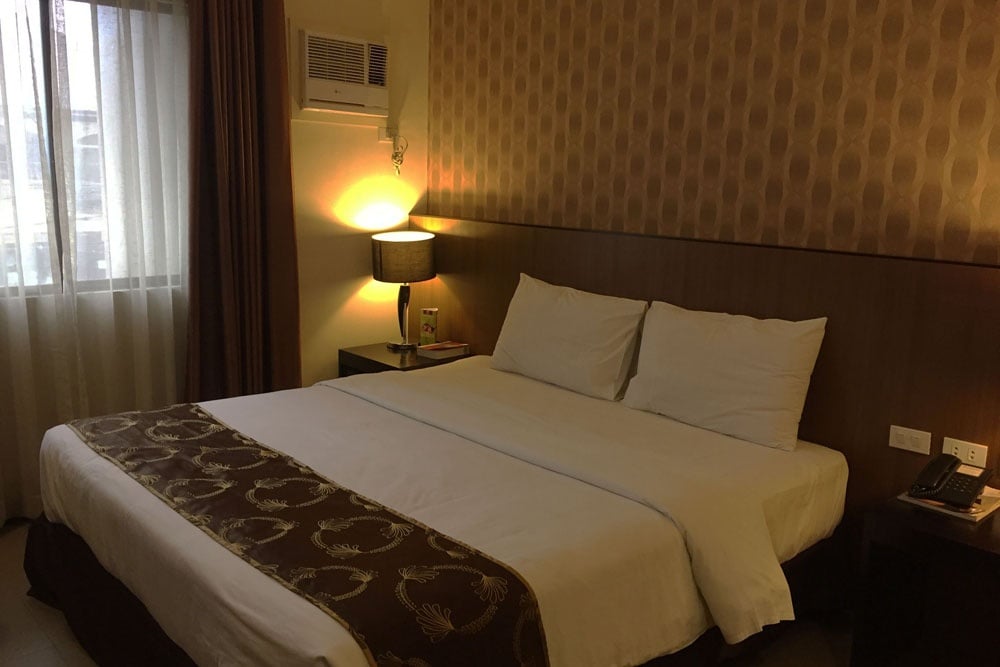 L'Fisher Hotel
This 4-star hotel in touristy Lacson Street is perfect for those who want to be within walking distance from Bacolod's well-known restaurants and coffee shops. It has spacious and elegant rooms that come with free Wi-Fi, cable TV and a mini-bar.
GT Hotel Bacolod
This laid-back boutique hotel was built in 2000 and is located near SM City Bacolod. It provides modern facilities and amenities in all of its 42 rooms. I booked this hotel during my stay in Bacolod and was very satisfied with their friendly and accommodating staff.
Where to eat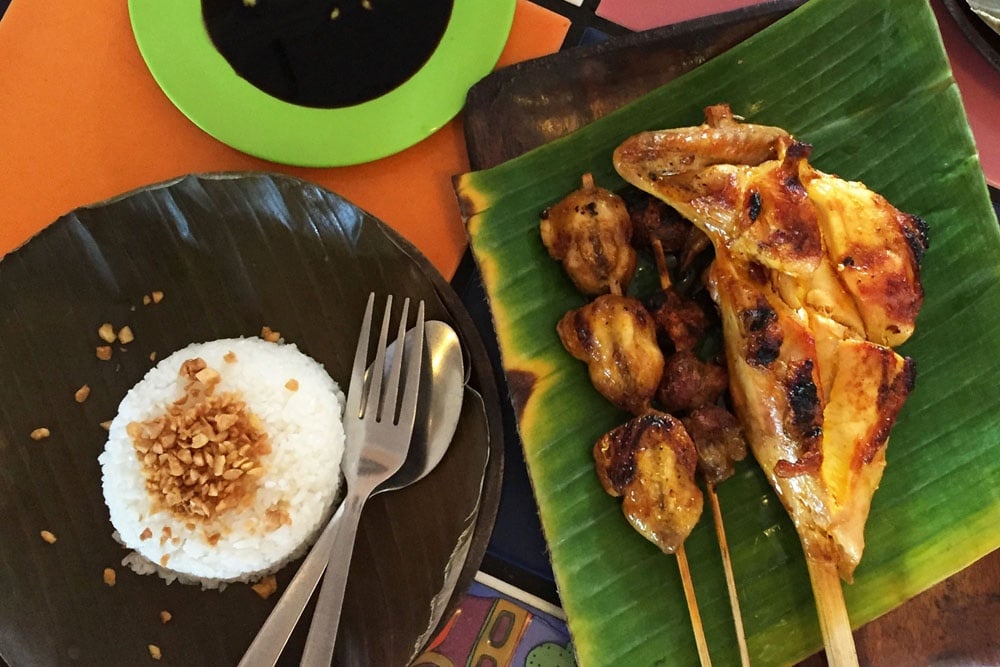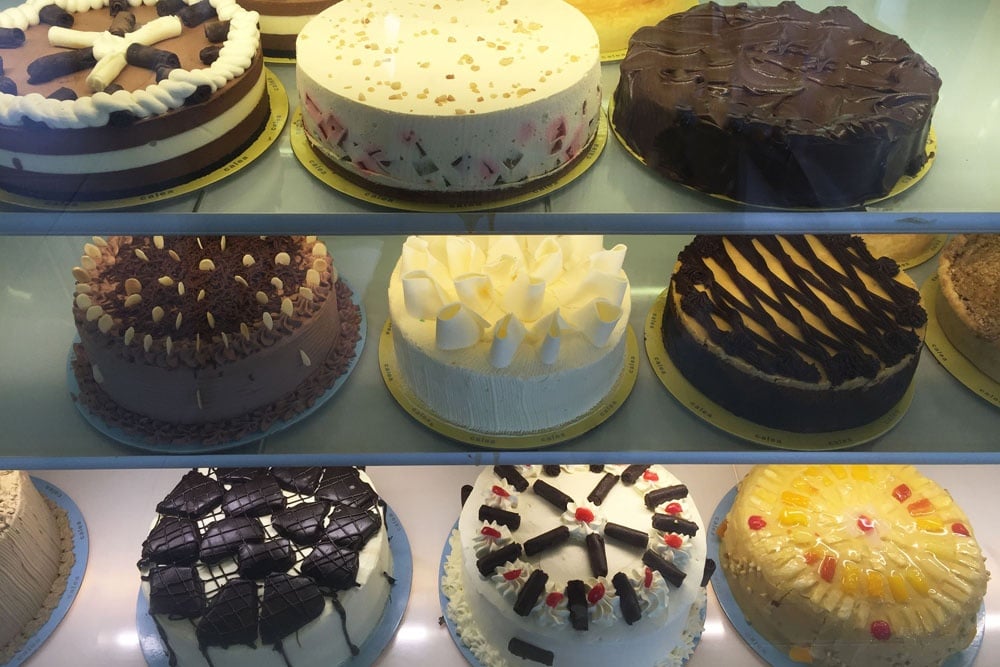 Manokan Country
You absolutely cannot leave Bacolod without trying chicken inasal (marinated and grilled chicken that's usually served with rice, vinegar and soy sauce). And if you want it authentic and cheap, this is the place to go. Manokan Country is lined with establishments that all sell this mouth-watering dish at a very affordable price.
Chicken House
Eating chicken inasal once during your trip won't be enough. Trust me. I actually had it for 3 meals in a row in Bacolod! Another well-known place to get your chicken inasal fix is Chicken House. I usually just order paa (thigh) or pecho (breast) but if you're an adventurous eater, you might want to try isol (bottom), atay (liver), batikulon (gizzard) or tina-e (intestines). Utensils are optional too, but be sure to wash your hands before you dig in.
Aboy's
This restaurant specialises in yummy seafood dishes. Grilled blue marlin, scallops and squid are their must-tries.
21 Restaurant
This is one of the hottest dining places in Bacolod due to their best-selling batchoy. Yes, okay. Batchoy is originally from neighbouring Iloilo but 21 Restaurant makes a pretty darn good Bacolod version.
Calea
Bacolod is known as the 'Sugar Bowl of the Philippines' because most of the country's sugar is produced here. So naturally, the city is full of dessert places. One of my favourites is Calea, a cake and coffee shop located in Lacson Street (across L'Fisher Hotel). Their cheesecakes and lattes are totally worth the sugar high!
Felicia's
This is another pastry shop worth visiting as their sansrival is to-die-for! Suffice it to say, my sweet tooth was very satisfied in Bacolod!
What to see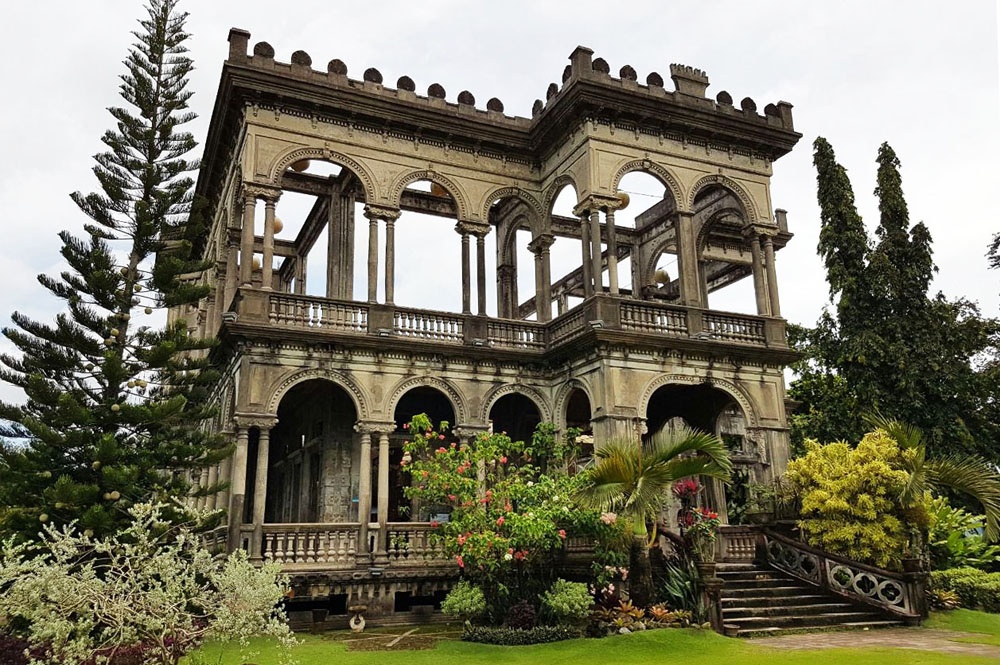 Balay Negrense
This ancestral house of Victor Fernandez Gaston, a French-Filipino sugar baron, is located in one of the oldest cities in Negros Occidental, Silay City. It showcases how an upper-class Filipino family lived during the Spanish colonial period. Visit this heritage house/museum upon arrival or before departure as it is very close to the airport (Bacolod-Silay International Airport). However, please note that it is only open from Tuesdays to Sundays, 9AM to 5PM, so plan your visit accordingly.
The Ruins
Probably the most photographed site in Negros Occidental is The Ruins of Talisay City. This once majestic mansion was built by another sugar baron, Don Mariano Ledesma Lacson, to honour his late wife, Maria Braga, during the Spanish colonial era. Unfortunately, this "Taj Mahal of Negros" was burned by guerrillas to keep the Japanese from using it as their base during World War II. Only the façade of the mansion remains but it is still as beautiful as ever.
The Ruins is around 45 minutes away from central Bacolod and can be reached via private car or taxi. If you get a taxi, I suggest asking the driver to wait for you since the site is out-of-the-way. It is difficult to get public transportation there. However, this will set you back around ₱600.
Campuestohan Highland Resort
If you're outdoorsy, I highly recommend this mountain resort nestled between the cities of Bacolod and Talisay. It has a zip-line, a hanging bridge, a wave pool, a rope course, sky bicycles and hamster wheels! It's open for day trips and overnight stays!
Negros Museum
Here, you'll find a mixture of the following: ancient artefacts discovered by historians, precious objects lent by aristocratic families and contemporary artworks produced by local artists. So if you really want to learn about the people, history and culture of Negros, a visit to the Negros Museum is a must!
Also read: How I Travelled to Bacolod City with Only PHP 3,500