Baguio City is a childhood friend of mine. As it makes a quick side trip from Ilocos Sur, the city was a frequent destination for my family. Ultimately, it was when I studied there for college when I fell in love with the city as my own home.
Surely, you've either been to Baguio or know someone else who's been there. I'm not sure what goes around about the city anymore. My assumption is that people are talking about how overcrowded its streets now are, or how heavy the traffic there is lately. But, Baguio is more than a tourist destination. Growing up, I've noticed quite a lot of changes in the Summer Capital of the Philippines. As both a childhood friend and a former resident of the city, I'd like to talk about the things you probably didn't know about Baguio.
Also read: My Baguio City & La Trinidad 3-Day Trip with Only ₱2,500 Budget
1. Baguio once smelled like pines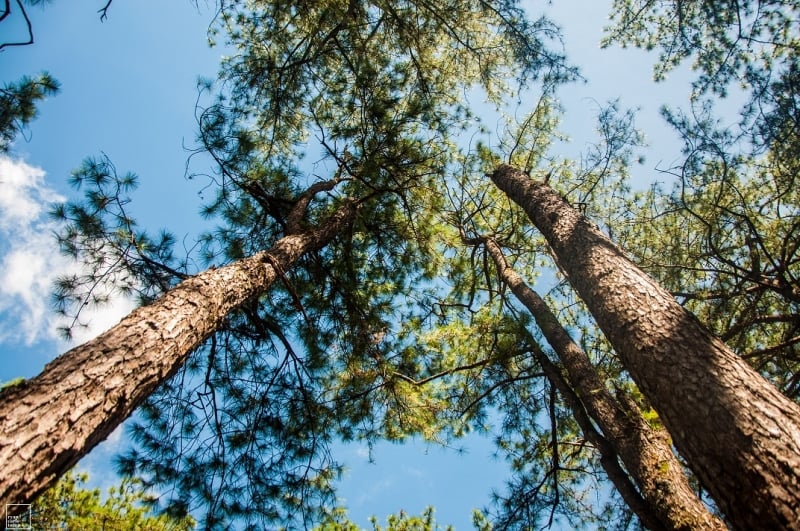 Once upon a time, the pine trees that flourished in Baguio had a sharp but sweet fragrance that you could already smell all the way from Kennon Road. The scent lingered in the air all day — even making its way indoors. Paired with a cup of local hot choco by a lit fireplace, the fragrance made the whole city feel like Christmas all year round. Along with the shivers I'd get from the cool breeze passing through our car windows, it was also this distinct scent that signified that we were nearing Baguio.
Every trip to Baguio, we made sure to drop by Camp John Hay because it was where we shopped for groceries. Afterwards, we strolled around the site. My brother and I would pick up fallen pine cones and bring them home. In retrospect, this activity was our vain attempt to bring the fragrance of Baguio with us.
I don't remember when exactly Baguio stopped smelling like pines; but, I at least know what had caused it. Unfortunately, the City of Pines is suffering from the destruction of what it's known for. In 2003, SM City Baguio was formally opened on Luneta Hill, on top of the famed Session Road. It was the first prominent mall in the city, and its size and elevation made the establishment look even more imposing.
The first time we visited Baguio after this development, I was awed to see such a striking building. "SM daw 'yan. Tapos wala raw aircon," my mom told me when I asked her what the building  covered with a white tent was. For the first time, we shopped for groceries in SM instead of in Camp John Hay. At the time, it was a thrilling change.
2. In 2012, SM Baguio cut 60 pine trees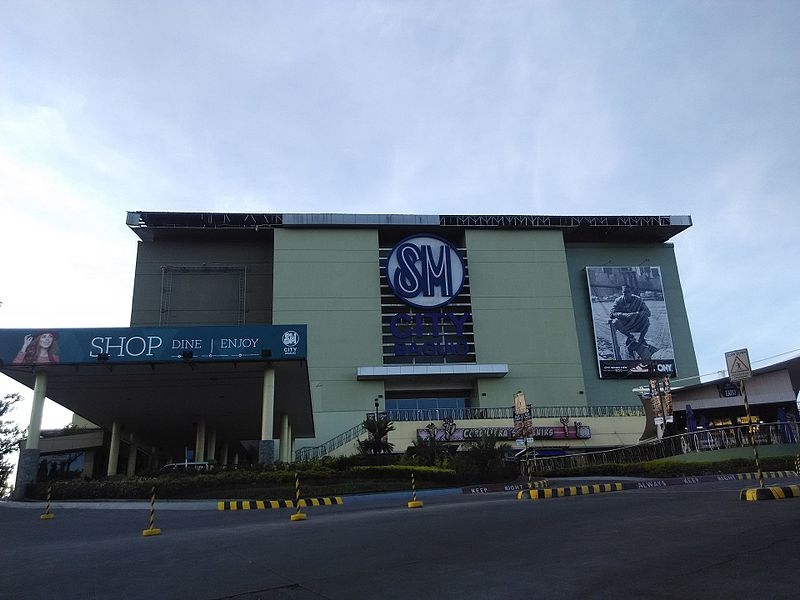 It was the comfort of the Baguio I knew as a child that led me to choose to attend UP Baguio for my undergraduate studies. Little did I know that this comfort zone would eventually lead me to a disturbing awareness about environmental issues.
During our freshie orientation in 2013, one of the student councillors shared with us the protest that happened the year before. Apparently, the towering building I had once admired was slowly destroying the city. In 2012, SM Baguio cut down 60 pine trees to pave way for an expansion. As an attempt to kill the controversy, the mall announced that the expansion was going to hold SM Baguio's "green" Sky Park.
Back in 2013, earth-balled pine trees would welcome you as you walk into the area of SM Baguio. It was made to look that instead of cutting down trees, the establishment migrated them to another area. At the sight of it, I was easily fooled that SM Baguio cared for the environment.  Fortunately, my eyes were eventually opened.
Today, you will not see these earth-balled trees anymore. In place of them is a huge (and, in my opinion, totally unnecessary) Sky Ranch. Reportedly, the amusement park occupies 5,500 square metres of land.
3. Baguio is a university town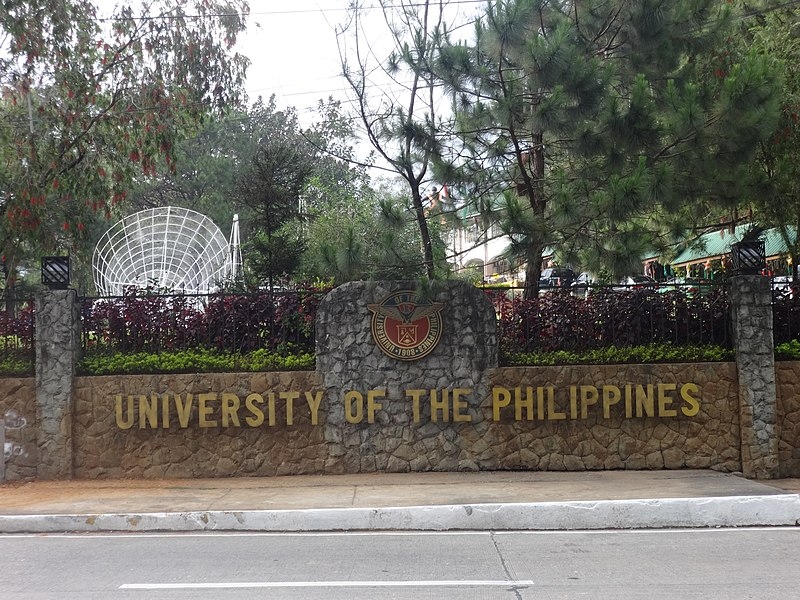 Relatively, I have lived in numerous homes; among these are the bustling Quezon City, the historical Ilocos Sur, and the serene Baler. I've noticed that not a lot of places have residents who are highly involved in the political and environmental climate of their land.
With this, I am grateful that most Baguio residents are not only aware of the issues the city is facing, but are also proactive in protecting it. Perhaps, it's because Baguio is considered a university town. Several esteemed schools, including my alma mater, have been erected in the city. In fact, more or less half of the entire Baguio population comprises of students.
It's beautiful how affected Baguio residents, especially the student sector, are in regard to safeguarding their land. This attitude is definitely something we should learn from.
4. Panagbenga is not for claustrophobics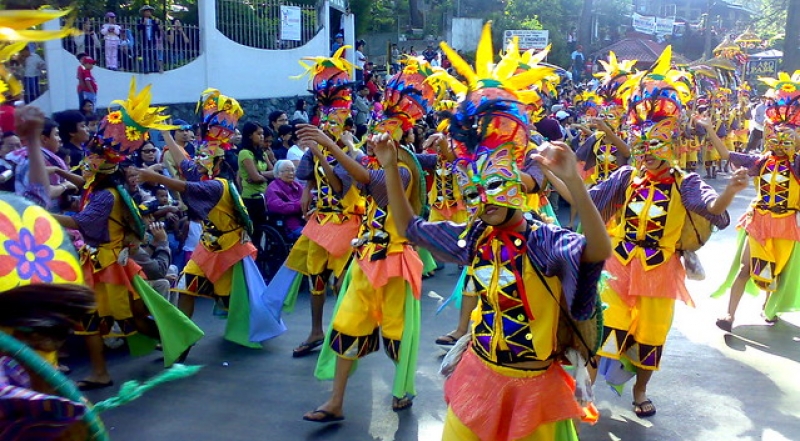 Let me get this straight: Panagbenga is cool, especially if you enjoy food, flowers and festivals. But the thing is, you might not enjoy it if you can't stand crowds. I know I can't. Like most Baguio residents, I went into hiding every February because tourists flock to the city like crazy. It's also during this season when students have to mentally prepare for a lot of walking because Baguio roads can only accommodate so many cars. This doesn't mean we don't appreciate the festival — we do! We'd just rather walk up and down Session Road in peace, preferably with a steaming hot shawarma in hand.
5. Among older generations, English and Ilocano are more common than Tagalog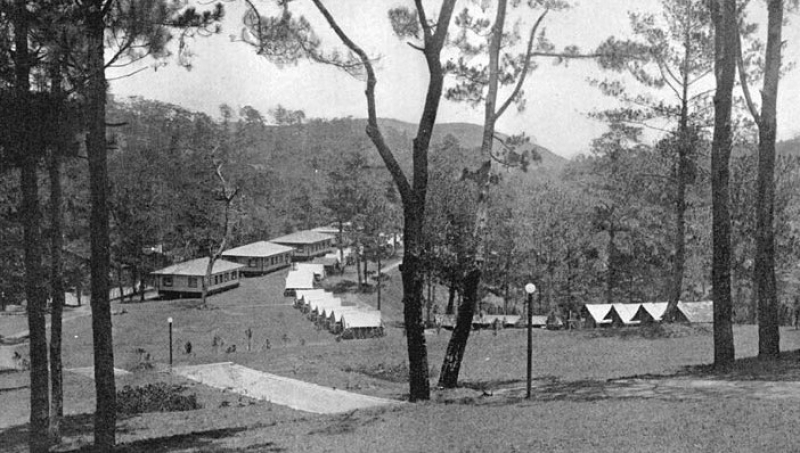 Baguio and America go a long way — this is exactly why the former has multiple streets named after Americans. That said, most of the older generation of Baguio are more fluent in English than in Tagalog. Still, Baguio locals — like most residents of the North — mainly speak Ilocano. Others can also speak Chinese, Kankana-ey, and Ibaloi.
6. Living in Baguio makes you fat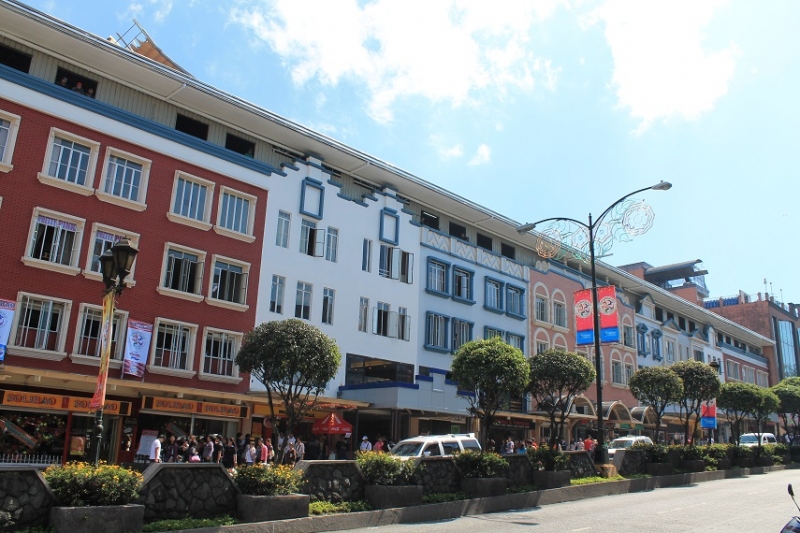 One thing about Baguio that annoys me to no end is the unthinkable amount of Jollibee branches. Since the establishment of the fourth Jollibee branch along Session Road, we've jokingly been calling Baguio "Jollitown." If you're visiting the city, skip the chicken joy and go for Cordilleran food instead: pinikpikan, etag, kiniwar, etc. I also love having some of Ilocano dishes when I'm in Baguio. On a rainy day, which is practically every day in Baguio, my favourite combination is sinanglaw, two cups of rice, and Benguet coffee.
If you're a fan of Chinese food or Korean food, Baguio won't disappoint you too. Several restaurants along and near Session Road have the most authentic flavours of these Asian countries. Samgyupsal is really cheap here, too! Back when I was in college, I enjoyed unlimited Samgyupsal dishes for as cheap as ₱200.
Note: Some of my favourite restaurants that offer the best pancit, soup and fried chicken are Luisa's Cafe (old but gold!), Cathy's Fastfood, and Rose Cafe. All of these are either in or within walking distance from Session Road. For Samgyupsal, my college buddies and I would always go to Hodori (also a walking distance from Session Road) but you'd find a lot more Korean restaurants scattered around Baguio.
7. Art is a major element in Baguio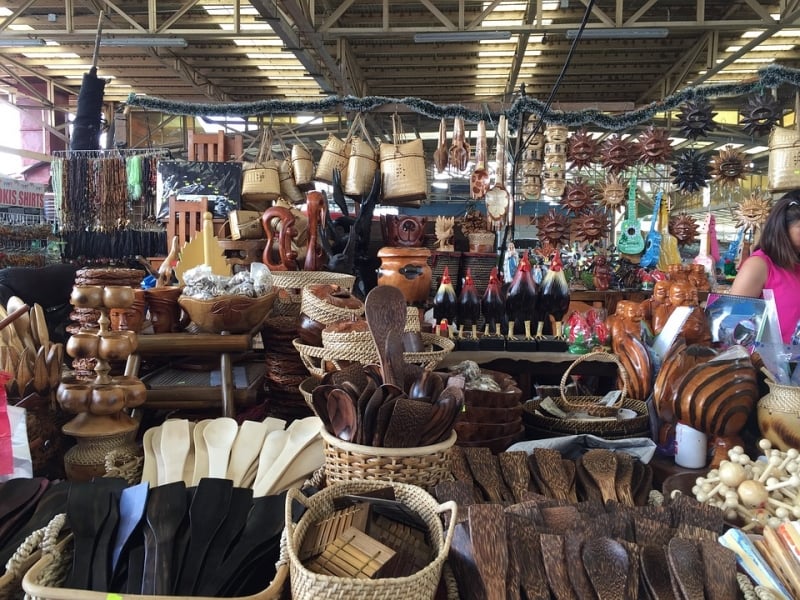 I never knew about the thriving art scene in Baguio until I was in university. First, I learned about award-winning filmmaker Kidlat Tahimik. I've had the pleasure of sharing a space with him during the many times I dined in his outrageously artistic food hub, Ili-Likha Artist Village. Now, the artist village also houses the eccentric Baguio Cinematheque.
Of course, I've also had my dose of Ben Cabrera — whose museum in Asin Road, BenCab, has drawn much attention from various tourists. I've also had the opportunity to get to know the late Vincent Navarro, more famously known as Beans, who innovatively used coffee beans to create portraits.
To say the least, Baguio is an inspiring city for creative folk. In fact, it's part of UNESCO's Creative Cities Network. On a personal level, I've experienced several writing inspirations in the city. With its cool weather, great coffee, and quirky charm, how could I not?
Also read: Baguio Travel Guide for First Time Visitors
My love runs deep for this city, and I could go on about it forever. Once you experience Baguio for more than just its tourist value, every trip to the city will make you feel right at home.