In a country heavily reliant on the tourism sector, there inevitably lies an abundance of tourist traps. But occasionally, there are also destinations that reel in tourists organically. Baguio City is one of the latter. Yes, there are definitely commercialised areas in the city that awkwardly try to lure in the moneyed folk. Yet once rid of all its establishments, Baguio still remains the same magical, mystical town where everyone is free to dream.
Almost everyone has been to Baguio for this reason. And almost everyone who's been to Baguio returns for the same. It is an unchanging city, but ironically, it also proffers surprises every now and then. You will never run out of things to do in Baguio, but if you're visiting for the first time, let this Baguio travel guide keep your trip memorable. 
Getting there
Thanks to newly established expressways, getting to Baguio is easier than ever if you're coming from Metro Manila. Now, the city is only four to six hours away from the metro if you pass through NLEX, SCTEX, and TPLEX.
You can take different bus lines from Cubao, Pasay, and Avenida, including Victory Liner, Genesis Transport, Joy Bus, PARTAS, and Dagupan Bus Lines. If you choose a regular bus, expect the travel time to extend up to seven hours. Bus fares start at around ₱600. Students, PWDs, and senior citizens may avail of discounted tickets.
Baguio City is accessible through five entry points: Kennon Road, Aspiras–Palispis Highway (aka Marcos Highway), Naguilian Road, Halsema Road, and Benguet-Nueva Vizcaya Road. The best route to take will depend on where you're coming from, what mode of transportation you're taking, and if there have been any recent calamities (Kennon Road usually closes access due to landslides). 
Most visitors from Metro Manila choose to enter Kennon Road through Rosario, La Union. It is normally the fastest route and is marked by the famous Lion's Head. However, if you're taking a public bus, you will most likely enter through Aspiras–Palispis Highway as it has wider lanes.
Meanwhile, if you're coming from Northern Luzon provinces, Naguilian Road is your best option. From Ilocos Sur, it takes approximately two hours to Baguio. Meanwhile, Halsema Road connects the Mountain Province and Ifugao to Benguet. So if you're coming from Sagada or Banaue, you'll probably take this route.
Finally, visitors from Nueva Vizcaya can also take the relatively new Benguet-Nueva Vizcaya Road. From Bambang–Aritao, the route also passes Bokod and Itogon and ends in Pacdal Circle near Baguio's Wright Park.
Also read: 4D3N Banaue Sagada Baguio DIY Itinerary and Travel Guide
Getting around
Baguio is generally a walkable city, save for its endless rainy days. If you're staying within the central business district, you can easily walk to restaurants, malls, service areas, parks, schools, and transportation stations. But if you're kilometres away from the city centre, you can hail Baguio's low-cost taxis. As of writing, taxis in Baguio have a flag-down rate of ₱35, with a ₱2 increase per 100-metre after the first 500 metres. You can also book a GrabTaxi if you can't find cabs passing by.
For tourists, exploring Baguio by foot or by cab is the most recommended option. Jeepney routes may be confusing; decoding parking spaces and one-way policies is just as cumbersome. Unless you're travelling to tourist spots outside the CBD, leave your vehicle home.
Where to stay in Baguio
As a top tourist destination in the Philippines, Baguio has countless accommodation options for every traveller. Whether you prefer five-star hotels or humble bed spaces, condo-type Airbnbs or glamping spots, the city has all the options to fit your budget.
If you're visiting Baguio for the first time and want to experience most of the city by foot, it would be best to choose accommodation along Session Road, near Burnham Park, or within the vicinity of SM Baguio. You can do a quick inspection of your chosen stay's accessibility through Google Maps. Any listing that takes at least 30 minutes of walking from Session Road, Burnham Park, or SM Baguio is less than ideal.
Meanwhile, if you're seeking a quiet staycation, you can go for accommodations away from the city centre. Consider Camp 7, Loakan Road, or Ambuklao.
For our specific suggestions on where to stay in Baguio, read this.
Where to eat in Baguio
From authentic Cordilleran food to cheap Korean fare, Baguio has a diverse range of cuisines for every foodie. Fine-dining restaurants have long been present in the city, mostly catering to country club members, golf enthusiasts, and business travellers. But student-friendly eateries also abound in this university town. 
Nowadays, more and more charming cafes and whimsical restaurants are sprouting around Baguio, a fast-growing culture and art hub. But if you prefer familiar food, fast-food chains are also just as present.
For our specific suggestions on where to eat in Baguio, read this.
Top things to do in Baguio
This Baguio travel guide won't be complete without our suggested things to do in Baguio. For first-time visitors, coming up with an itinerary may be overwhelming because of the numerous activities available in the city. So, here are just some easy activities you can try.
Also read: Baguio Barkada Itinerary: 5D4N for Less Than ₱5K Each
Burnham Park, Mines View Park, and Camp John Hay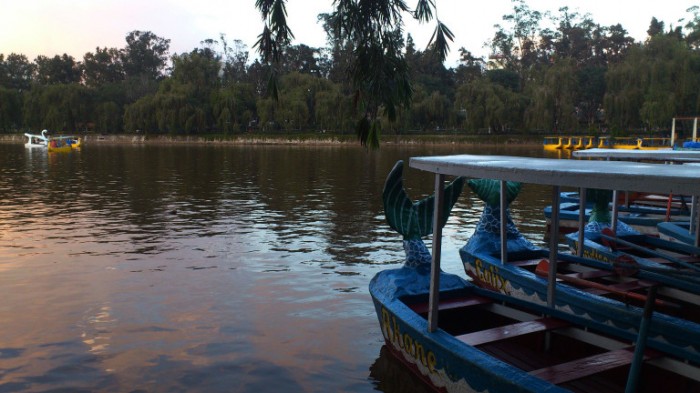 Three of the most obvious Baguio tourist attractions are Burnham Park, Mines View Park, and Camp John Hay. Burnham Park serves as a great family destination, offering fun activities like boating, skating, and cycling. Mines View Park is best known for its panoramic mountain views of the mountains, but it also has several souvenir stores that are unmistakably Baguio. Camp John Hay is both an urban centre (with a Technohub that houses BPO companies, 24/7 restaurants, convenience stores, and banks) and a place of refuge. The former military facility is best known for its golf clubs and eco trails, as well as the Manor Hotel, Treetop Adventure, Cemetery of Negativism, and Bell House.
BenCab Museum, Tam-awan Village, Igorot Stone Kingdom, and Mt. Cloud Bookshop
Taste the brimming art and culture spots in Baguio by visiting BenCab Museum, Tam-awan Village, Igorot Stone Kingdom, and Mt. Cloud Bookshop. 
BenCab is a popular art museum that sits in Baguio's neighbouring town, Tuba. It holds art by National Artist of the Philippines for Visual Arts (painting) Benjamin Cabrera, as well as other collections by national artists.
Tam-awan Village and Igorot Stone Kingdom are both located along Longlong Road, so make sure to visit both if you have the time. These Baguio tourist attractions display indigenous craftsmanship through simulated local villages. With Ifugao and Kalinga huts, rock-laid walls, and symbolic towers, these two destinations intend to immerse tourists in Cordilleran history and culture.
Mt. Cloud is also a remarkable spot every bookworm must visit when in Baguio. A local speciality bookstore, it houses both local and international books, although they're mostly known for selling independent and regional books.
Baguio shopping centres
Finally, don't miss Baguio's ukay-ukay! The Baguio Night Market, which opens at 9pm every night along Harrison Road, is a popular spot for thrift finds and cheap eats. But you can also go bargain shopping any time of the day at Abanao Street, Maharlika Livelihood Center, Skyworld, and Bayanihan Center. Ask around for the best place to get thrift finds. If you're lucky, you might snag one of those designer brands in mint condition.
Also read: 15 Best Baguio Pasalubong Items to Take Home
For a more comprehensive list of things to do in Baguio, read this.
Baguio travel tips for first-time visitors
Dress appropriately.
With its high altitude, Baguio is mostly cold throughout the year. It's a generally rainy city, although some days the sun will grace the area. We recommend packing layers because no one can ever tell how the weather will be. Bring an umbrella, a light cardigan or jacket, waterproof shoes or boots, and a scarf, and you'll be ready for all possibilities.
Be wary of your schedule.
Baguio gets crowded during weekends and holidays. So, if you're visiting Baguio during a busy period, make sure to pre-book your bus tickets. You can also purchase tickets online. If you have plans to dine in popular restaurants, try to book reservations as well.
While the city sees flocks of tourists throughout the year, Baguio is most hectic in February as it celebrates the annual Panagbenga Festival. If you don't mind crowds and want to join in the festivities, you'll definitely enjoy this flower festival, where locals celebrate the flower harvest of the Cordillera region through concerts, dances, parades, and street food. 
Also read: 15 Festivals in the Philippines to Anticipate Every Month
Respect traffic rules.
Bringing a car to Baguio? Be aware of the one-way policies, avoid honking multiple times, and stop at pedestrian lanes. The city is remarkably respectful of traffic rules, and you don't want to be seen as a nuisance. As a pedestrian, remember to observe stoplights and cross the street using pedestrian lanes. 
Bring cash.
Baguio has several ATMs, and most of its newer establishments accept online payments. However, there remain quaint local spots that prefer cash, and some locations have limited mobile signals. Be safe and bring cash; if you're thrifty enough, ₱1,000 per day can be enough.
Also read: Life in Baguio City: Here's What It's Really Like
We hope this Baguio travel guide will help you plan out your first trip to the City of Pines!