Contributed by David Lozada's Travels
Fishing boats are docked in Isabela City's port. The slight drizzle makes the ground muddy, prolonging the disembarkation of passengers from our ferry that just arrived from Zamboanga City.
I walk through the mud clinching my bag tightly so as not to make it wet. I was in Basilan, one of the southernmost island provinces of the Philippines, a province famous for being terrorist and insurgent hotspots for the past decades.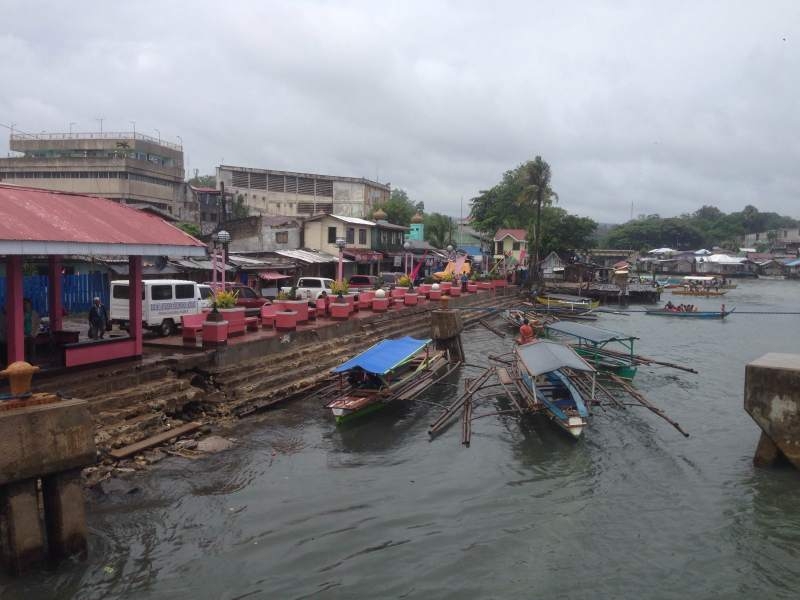 Being raised in Manila, I've only heard of negative news coming from Basilan. Ask any Filipino residing outside the province and its nearby areas, and you'll see fear in their eyes or displeasure in their tone. The province is far from being considered a tourist destination, yet it has caught the attention of many local and foreign travellers, especially those who have the lust for adventure, as an off-the-beaten-track destination.
Also read: 10 Adrenaline-Pumping Adventures in Mindanao
From afar, I saw the security personnel that would assist me and my colleagues in our overnight stay in the province. After exchanging pleasantries, we boarded the army's military truck and headed to Hotel Sofia, one of the few hotels in the province.
Upon arriving at the hotel, we were reminded by the front desk personnel about the recurring blackouts. "You can't use the air conditioner when we're running on generators," he told us, setting our expectations for what little comfort we might experience that night.
My mother, when I told her that I would be going to Basilan in July 2015, thought I was crazy.
"We don't have money to pay for ransom," I remember her saying.
Even my bosses, when I told them that Rappler was invited to conduct a citizen journalism workshop in the province, gave me words of caution. Although Basilan had been relatively peaceful in the past years, they still gave me their military contacts to help monitor my movements in the province.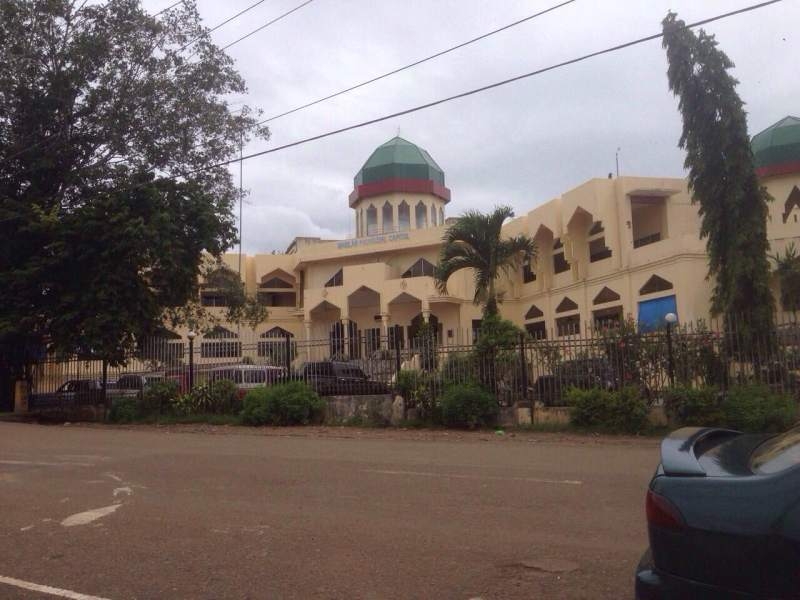 I was more than excited to meet young activists and citizen journalists from Isabela City. My experience of meeting the youth of Tawi-Tawi taught me valuable lessons and changed my perspective of the province.
Also read: Tawi-Tawi: Why You Should Visit the Philippines' Southernmost Province
We headed to one of the army's ports after checking in our hotel and took a speedboat to Malamawi Island. After docking, it took us another 20 minutes by land travel to reach our workshop venue, White Beach Resort.
Our workshop turned out very well. The young participants articulately expressed the issues in the province that they want to solve. From solid waste management to transportation issues to local politics, the youth bravely talked about the Basilan they dream to see.
We finished at nightfall but the young Basilenos did not lose their energy. We ended our workshop with a boodle fight and a 20-minute trip through the dimly-lit villages of Malamawi.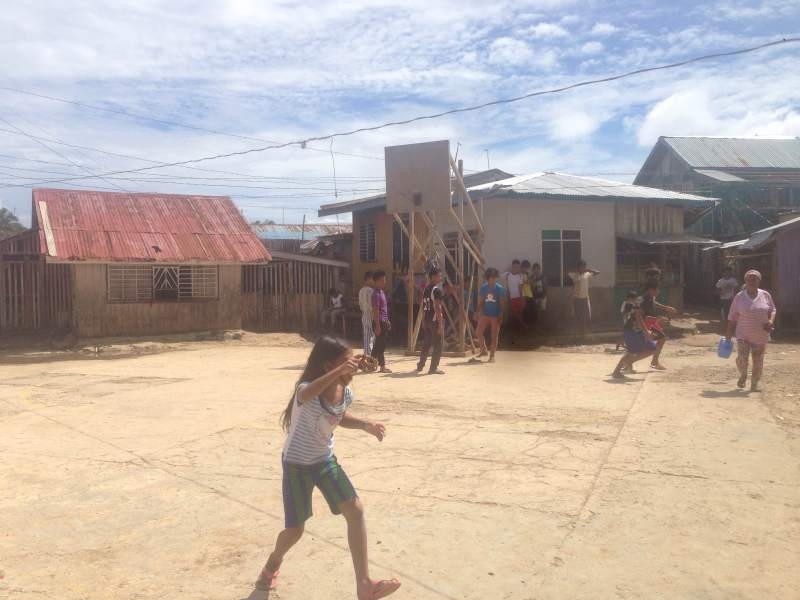 My encounter with Basilan's youth only lasted for a few hours but it changed the ideas and prejudices I've had about the province my entire life.
We were invited to the Army Special Forces' barracks after the workshop. There, our gracious hosts offered us a delectable seafood dinner with an amazing band playing in the background.
I asked the Battalion Commander about the peace situation in the province. He said it was peaceful in Isabela City, the provincial capital, but some towns still remain as rebel strongholds.
Our lead mover agreed with the colonel's sentiments. "When you leave Isabela City and pass through other towns, you'll get goosebumps," he said.
Basilan became infamous for kidnapping mainly due to the Dos Palmas kidnappings in 2001. Foreigners and Filipinos were held captive in the province by a terrorist group. It's been 14 years since this incident yet the tragedy lingers in the memories of Filipinos.
"These things still happen, although it's very rare nowadays. Basilan is generally safe, just don't leave Isabela City," added another military officer.
In one week, I travelled from Tuguegarao City up north to the southern-most provinces of Tawi-Tawi and Basilan to recruit and train citizen journalists for Rappler. It's fulfilling to be able to interact with my fellow youth but the trip was really tiring.
So, on our last day in Basilan, I decided to hit the beach with our lead movers. The island province, after all, has been featured in travel blogs for its beautiful beaches.
Also read: 15 Unspoilt Beaches in Mindanao You've Probably Never Heard Of
We went back to White Beach Resort in Malamawi Island to enjoy the beach for a few hours. The beach had clear waters and crystal white sand. The waves were a bit strong that day but that didn't stop our enjoyment. It was the perfect way to end a very busy week.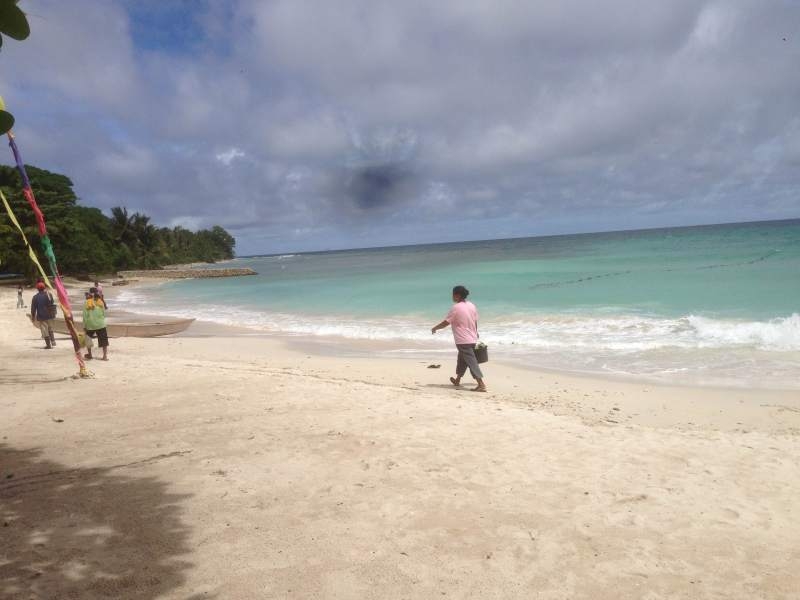 How much did we pay to enter the resort? Only ₱30!
This beach, according to our movers, is only one of the many beautiful natural wonders in the province. It's sad that most Filipinos know only about the kidnappings and bombings when Basilan has so much beauty and culture to offer.
Basilan is changing. It's not the war-torn area we once knew. In my encounter with the province's youth, I realized that Basilan is a land that's ready to move forward. As one of our citizen journalists explained, the province no longer needs hate and harsh judgment. It has had enough of that. What it needs is help – help to cultivate the riches of its islands and help the youth realize their dreams for the province.
There's so much more to discover and experience in Basilan. I look forward to working closely with the young Basilenos' projects in the next months. I certainly look forward to my next trip to Basilan.