Featured image credit: Ocean Care Movement – Baler Official Facebook
In the Philippines, there are various ways we celebrate long weekends. Several of us make use of the holidays to spend quality time with family through travelling. As the season calls for it, most of us choose to travel to the beach.
Also read: 10 Religious Destinations in the Philippines Perfect for Visita Iglesia
Sadly, the crowds of tourists that flocked to our beaches last Holy Week did more harm than good. Case in point: On 21 Apr 2019, the Santa Fe beach strip in Bantayan Island was left with hefty amounts of trash. Obviously, beach goers were mostly to blame. Reportedly, the amount of trash collected from the shore filled almost four trucks.
As human beings, we have a responsibility to take care of our planet. And, as the ones who often enjoy the wonders of the world the most, us travellers should be highly aware of this responsibility. So the next time you go to the beach, why don't you extend a helping hand in one of these beach cleanups? We promise it's fun!
1. Ocean Care Movement – Baler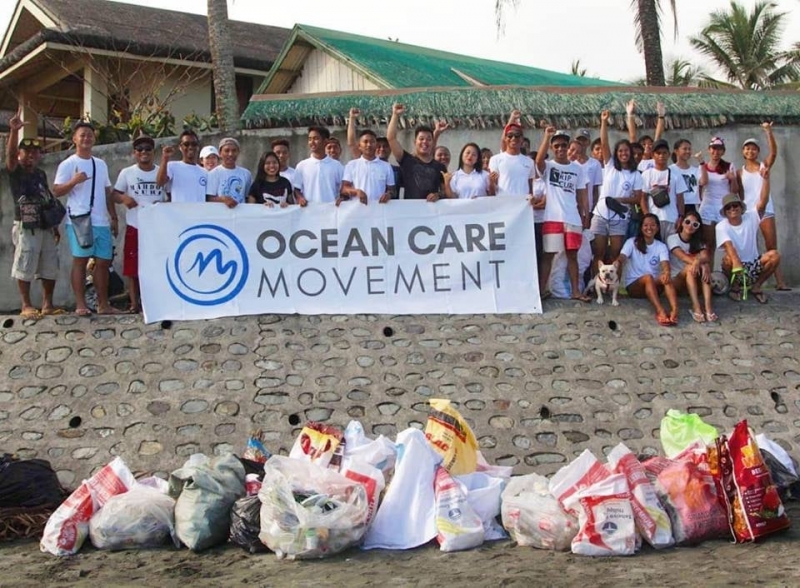 Baler is becoming more and more popular among globetrotters mainly for its surfing beach. Unfortunately, the town has started facing environmental issues along with the tourism boom. Early last year, a group of surfers conducted a beach cleanup in Sabang beach to address the alarming trash issue. To their surprise, over a hundred volunteers joined the drive. Today, the group is known as Ocean Care Movement – Baler (OCM). Usually during surf competitions, the group holds beach cleanups to maintain the cleanliness of the coasts. They also hold beach cleanups in partnership with various organisations from time to time. Before every cleanup, the organisation gives a brief orientation for the volunteers on proper waste segregation. You may schedule a beach cleanup with them through messaging them on Facebook.
Also read: Baler, Aurora: The Ultimate Travel Guide with Insider Tips!
2. S.E.A. Movement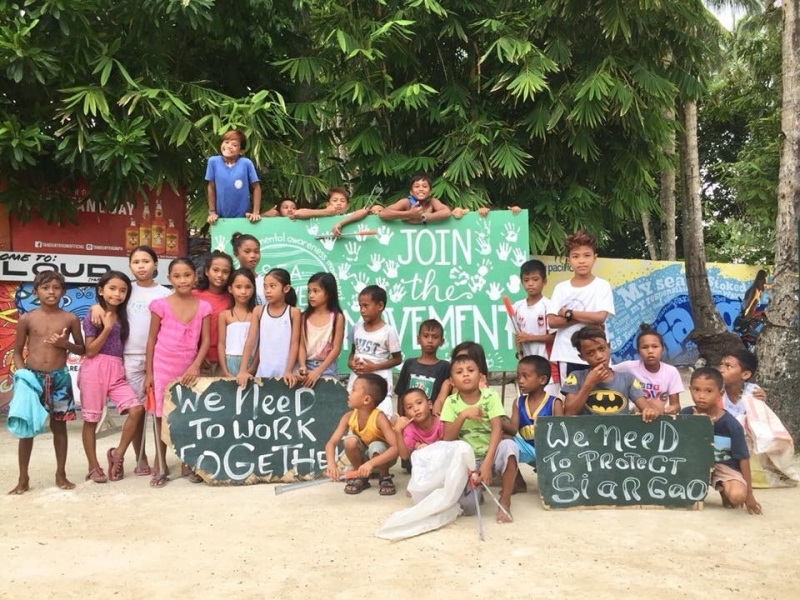 Aside from its world-class waves, Siargao is also known for its  widespread environmentalism. Read: The beachtown has banned single-use plastics!
Besides this, the collective discipline of the residents in maintaining the island's cleanliness is inspiring. In fact, many beach towns look up to Siargao because of this.
Trailblazing this proactive culture, Siargao Environmental Awareness (S.E.A.) Movement has created a dedicated community of environment advocates. One of their regular events to preserve the cleanliness of the island is their weekly beach cleanups. Every Saturday at 4pm, the organisation gathers volunteers at Greenhouse in General Luna to clean the coasts.
3. Plastic Free Bohol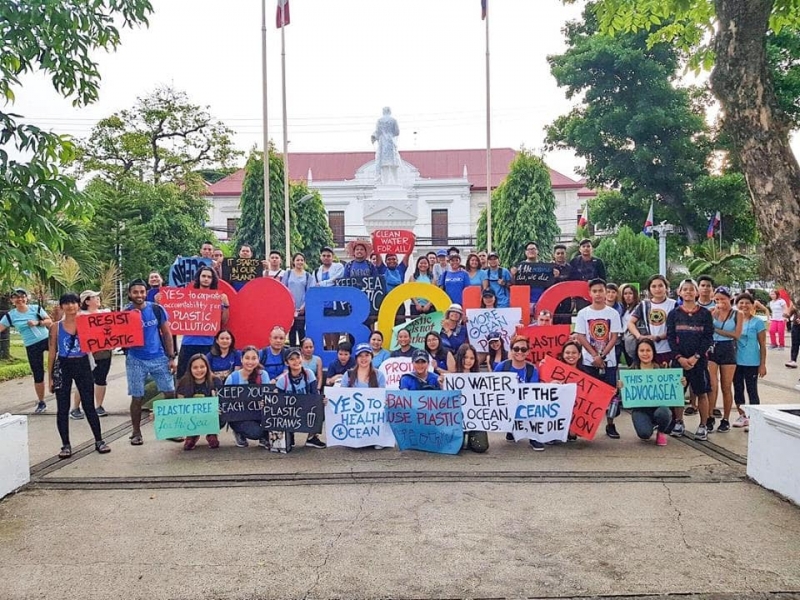 Bohol is no longer known for its Chocolate Hills alone since its beaches have become a tourist favourite as well. Sadly, the popularity of its beaches has resulted into its coastlines now peppered with garbage. As an attempt to forestall further damage and to restore the cleanliness of the town, residents of the province started Plastic Free Bohol. Now, the organisation regularly hosts beach cleanups around Bohol. They've reached Danao Beach, Libaong Beach, Doljo Beach and Alona Beach. Data from their cleanup drives may be found in their website.
4. Plastic Free Boracay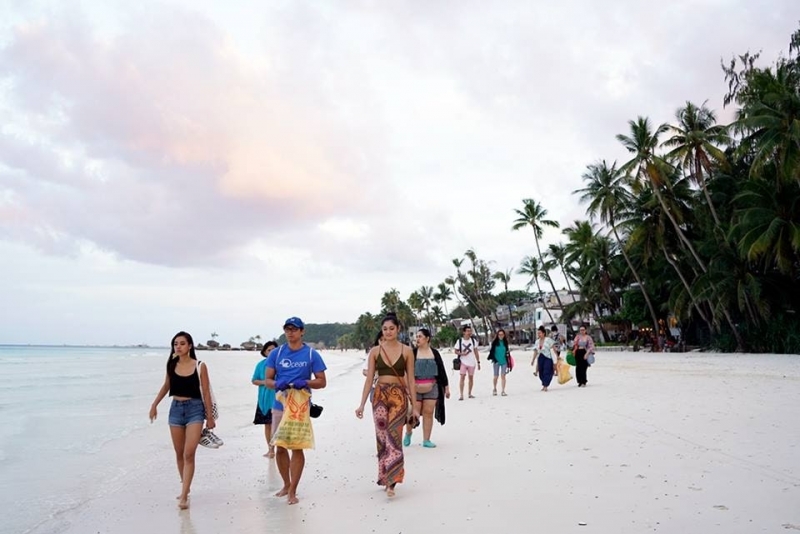 Because of its shutdown for rehabilitation, Boracay has become the talk of the town in regard to sustainable tourism. Locals and tourists alike have since become passionate to restore the island back to its paradisiacal state. Armed with a newfound sense of idealism, Plastic Free Boracay now hosts beach cleanups every week. Together, volunteers pick up trash along the shore. The regular route starts at Station One and ends at Station Three.
Also read: The New Boracay: What to Expect When Returning to the Island Paradise
5. Scubasurero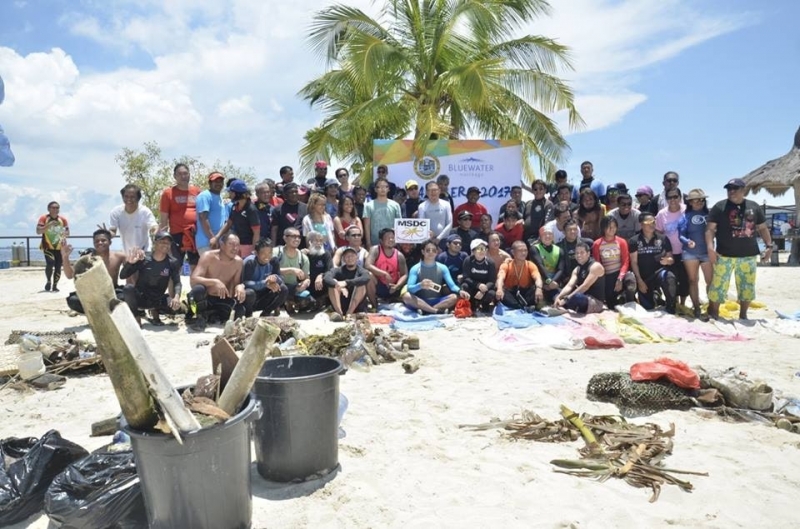 In Cebu, Bluewater Maribago goes beyond surface level. The certified green hotel aims to promote eco-friendly advocacies. One of their initiatives, Scubasurero, offers underwater cleanup drives open to licensed divers. Through this activity, divers can explore and preserve the marine wonders of Maribago, Cebu at the same time. Divers may schedule a private underwater cleanup drive through contacting Bluewater Maribago. Visit their website for more details.
6. Reef Nomads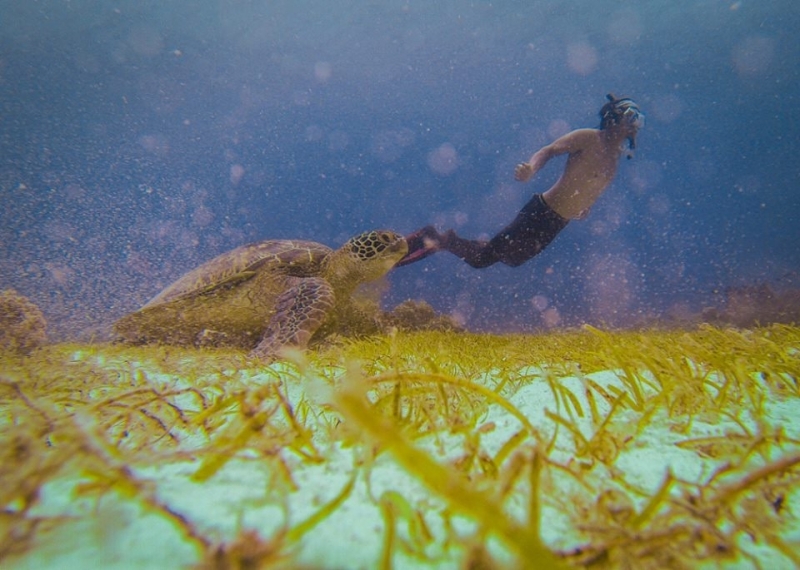 Another ocean deep initiative, Reef Nomads advocates making every dive a cleanup drive. Aside from offering guided tours and skin diving lessons, the organisation promotes sustainability and environmental awareness. During diving activities, guides and participants pick up garbage that has sunk deeper in the oceans. The group has expeditions in Isla Verde and Culion, Palawan. Interested travellers may contact Reef Nomads through their website.
7. The Plastic Solution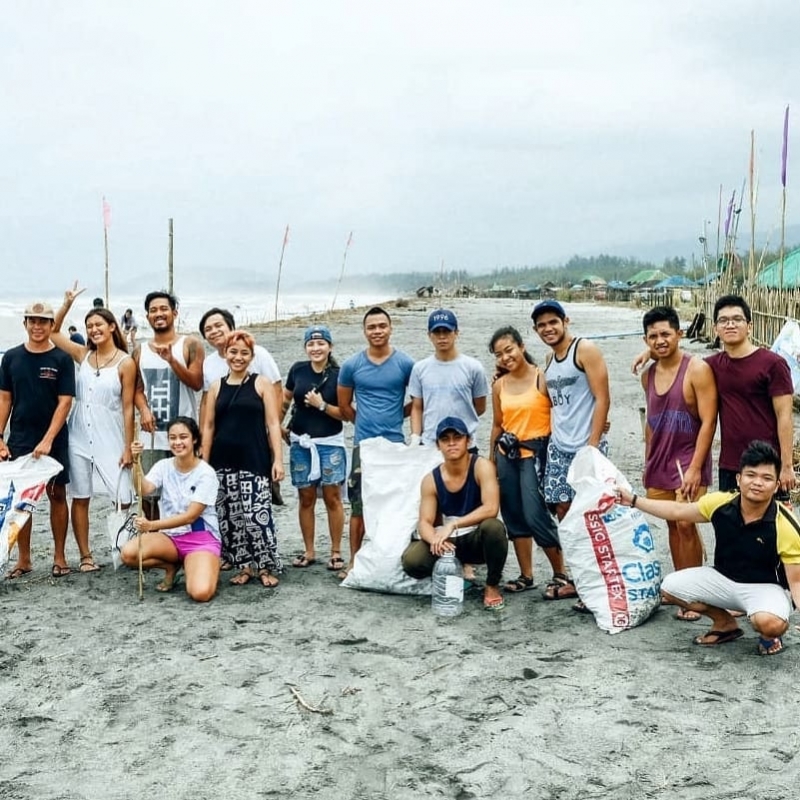 With the advocacy to reduce plastic waste, The Plastic Solution — an environmental initiative of The Circle Hostel — aims to spread the idea of eco-bricking around the Philippines. From time to time, the organisation also holds beach cleanups in Baler, La Union or Zambales. Besides being popular surfing spots in the country, these three beach towns are where The Circle Hostel has established their hostel branches.
8. Sali sa Alon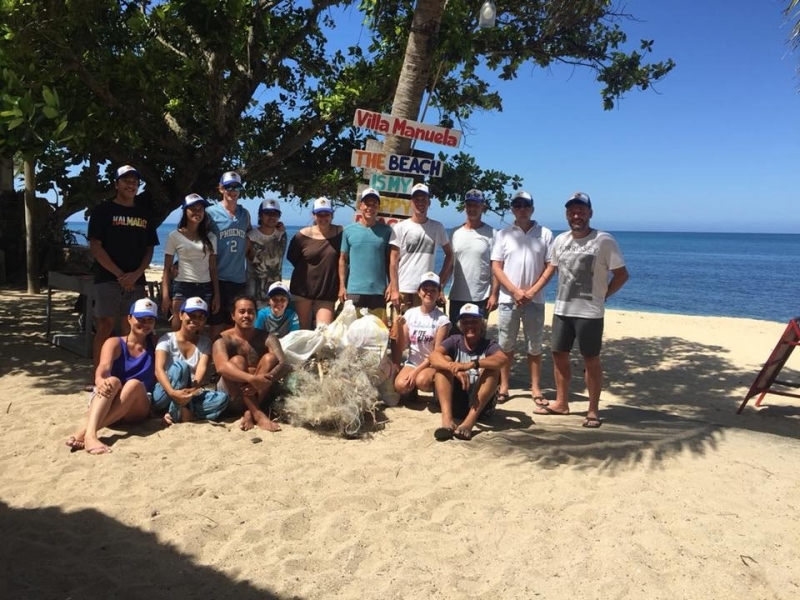 Fun fact: You don't need to go to the beach to join a cleanup. A fairly new initiative, Sali sa Alon was founded in 2018 to reach environmental advocates who live in the city. Not only does the organisation conduct beach cleanups in different coastal towns in the Philippines, it also hosts cleanups to preserve the beauty of our cityscapes. Starting along the streets of Bonifacio Global City, Sali sa Alon has been holding city cleanup drives since last year.
Like true wanderers, travellers should have a mutually loving relationship with the world. As we take in its majestic wonders, we must also protect it with all we've got. It's the least we can do, anyway.