A road trip away from the Metro, Baler has become a popular choice for many Filipinos looking for a break from the city life. If you're planning to travel to Baler, you're certainly in the right place. Writing from the perspective of a frequent Baler goer, I've made sure to include in this Baler travel guide everything a traveller needs to know about the place. Read on to learn some basic facts and travel tips as you plan your Baler adventure.
Basic facts
Baler is the capital and the oldest municipality of the province of Aurora.
As Baler has grown into a tourist spot, the municipality has attracted several resorts and establishments to cater to its visitors.
While businesses have been growing in the municipality, Baler is still a rural area. As of 2018, Baler has no cinemas and only has one small shopping mall. Many establishments close early at night, too. So, it's not really a place for nightlife.
Baler is mostly known as the birthplace of former Philippine president Manuel Luis Quezon, and a few historical sites stand at the heart of the town in remembrance of him.
Baler is also known for surfing, so the best time to visit would be from October to March. Aside from having less typhoons, these months guarantee waves suitable for surfing.
Majority of the locals in Aurora speak Tagalog, while a few speak Ilocano. Residents of Baler are generally welcoming and helpful towards tourists.
Getting around Baler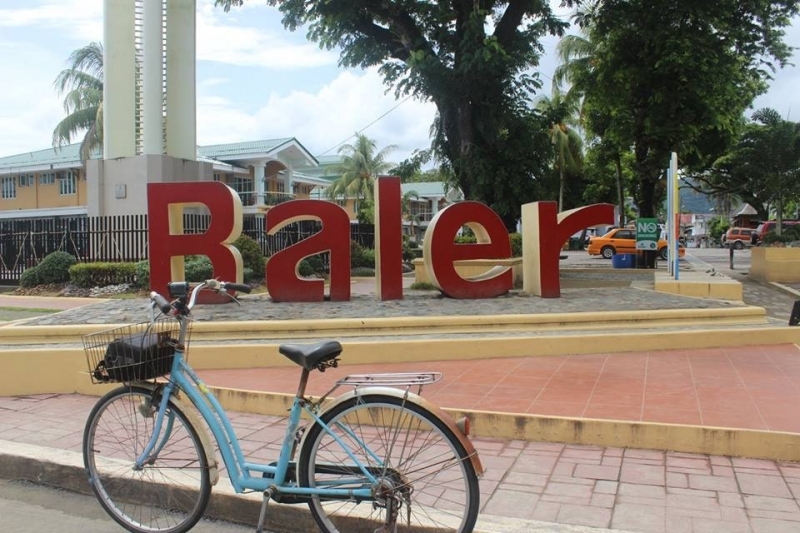 Imagine strolling along a coastal town with little to no cars on the road — basically, this is how getting around Baler is like. While most of the municipality is accessible by foot, tricycles are also readily available around the area. Tricycle rides start at ₱14 per person, depending on the distance travelled.
However, some far-flung tourist spots aren't ideal to travel to via tricycle as they may cost a little too much and you'll have a hard time hailing a ride back to the town centre. Fortunately, bike and motorcycle rentals are available around Baler. A bike day rental usually costs about ₱500, while a motorcycle day rental costs a bit higher. For groups travelling to Baler, van and tricycle rentals are also available. Tour guides come with an additional fee, but their services are highly recommendable for travellers keen on learning about the history and culture of Baler.
Where to stay in Baler
Since Baler is a popular destination among weekend warriors, hostels and inns are scattered across the area. Some places of accommodation, like The Circle Hostel and Nalu Surf Camp, even provide hammock rooms — a perfect option for budget travellers and backpackers.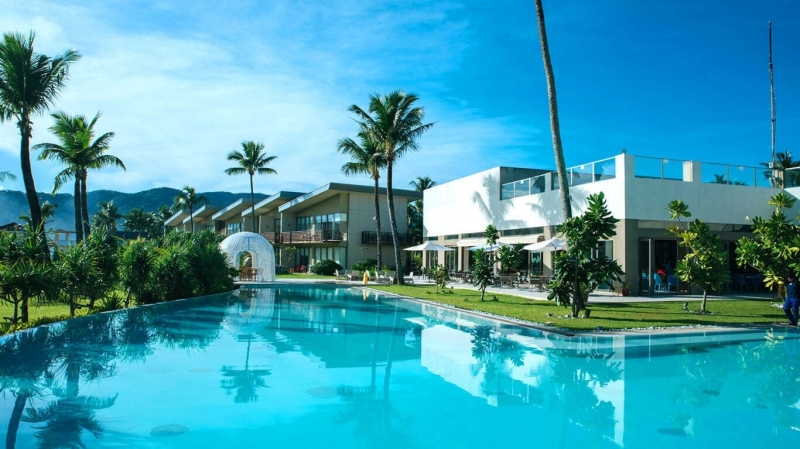 On the other hand, luxury hotels are also available for travellers seeking for comfort and privacy. Many of these are suitable for families or leisure trips. Most resorts, like the popular Costa Pacifica and the newly established Hotel Serendrina, sit right by the Sabang beach. These places are most ideal if you're planning to explore Baler by foot.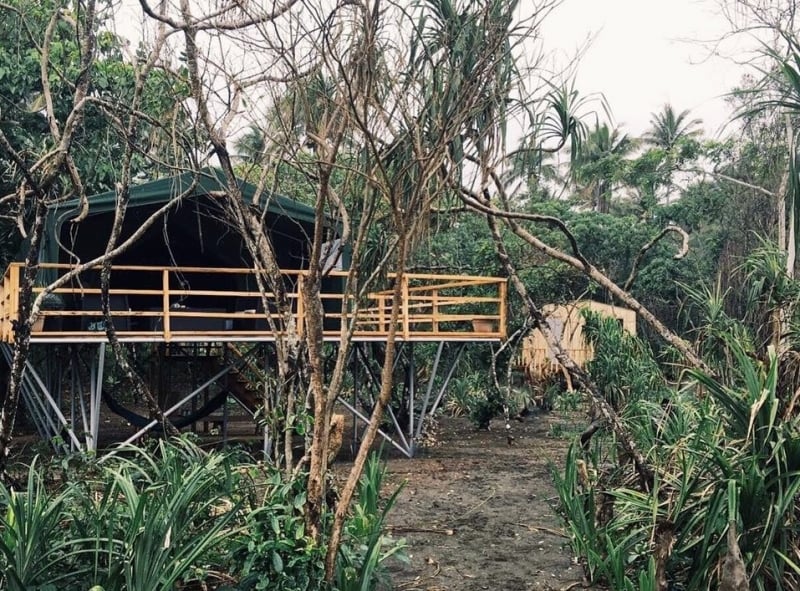 However, if you're looking for a more serene stay away from crowds, book a hotel away from the town centre. You can find some resorts, like the L'Sirene Boutique Resort (Reserva) and the Emilio Joseph Beach Resort (Zabali), in the quiet corners of Baler. Take note that you might find a more difficult time accessing the public market or most restaurants if you book a place away from Barangay Sabang. Still, you can easily walk to less crowded parts of the beach practically anywhere you stay.
What to eat in Baler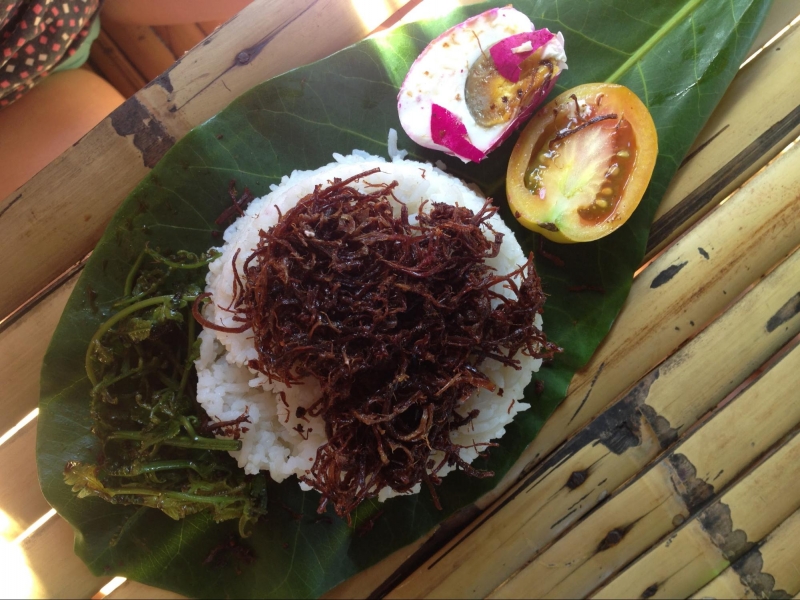 As Baler has become a famous tourist destination, more and more restaurants have been sprouting in the municipality. From air-conditioned bistros to laidback food parks, Baler doesn't sell short in offering a diverse food selection. But of course, the local pako (fern) salad still remains the ultimate crowd-favourite. In fact, it's made its way into different recipes. Around various restaurants in Baler, you'll find ginataang pako, ensaladang pako, and even pako pizza on the menu!
Baler is a coastal town, so fresh seafood is naturally abundant in the area. While it's inevitable that most restaurants, or even carinderias, offer seafood options at a higher (tourist) rate, the market sells several varieties of fish at a relatively low price. If your accommodation has a kitchen you can use, you may try cooking your own meals instead. You're free to head out for a picnic by the beach, just as long as you clean up after yourself!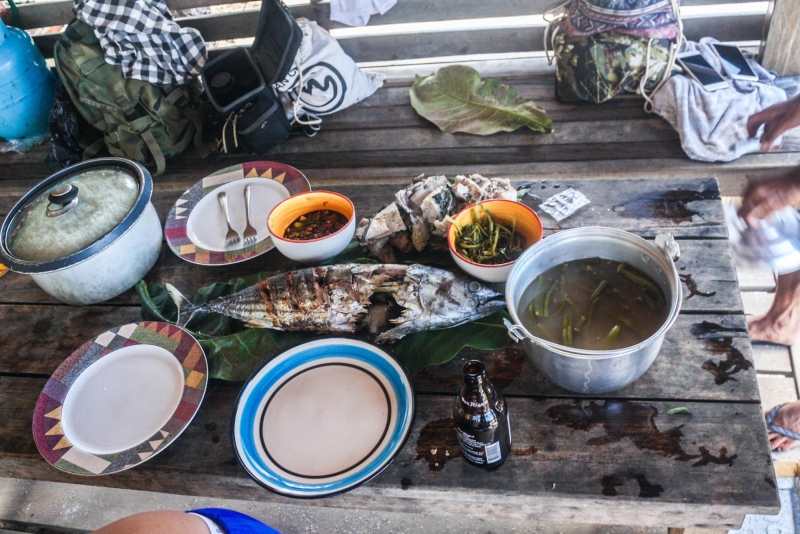 As grilled food magically tastes a lot better when eaten by the beach, expect to find a cornucopia of grilled meat and veggies along the municipality. Make sure to buy some classic island drinks to pair them with, too. Most resorts along Sabang beach offer refreshing fruit shakes and buko juice.
Top 10 things to do in Baler
1. Surf the waves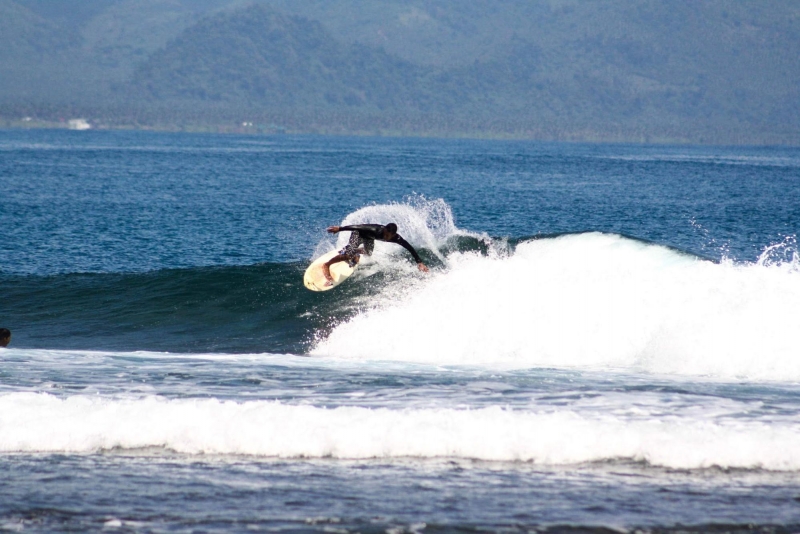 Being the birthplace of Philippine surfing, Baler has attracted both foreign and local surfers of all levels because of its world-class waves. Unlike other surf spots, almost the whole stretch of Baler's coastline is suitable for surfing. Surf lessons cost only ₱350/hour while surfboard rentals cost ₱200/hour.
2. Climb up Ermita Hill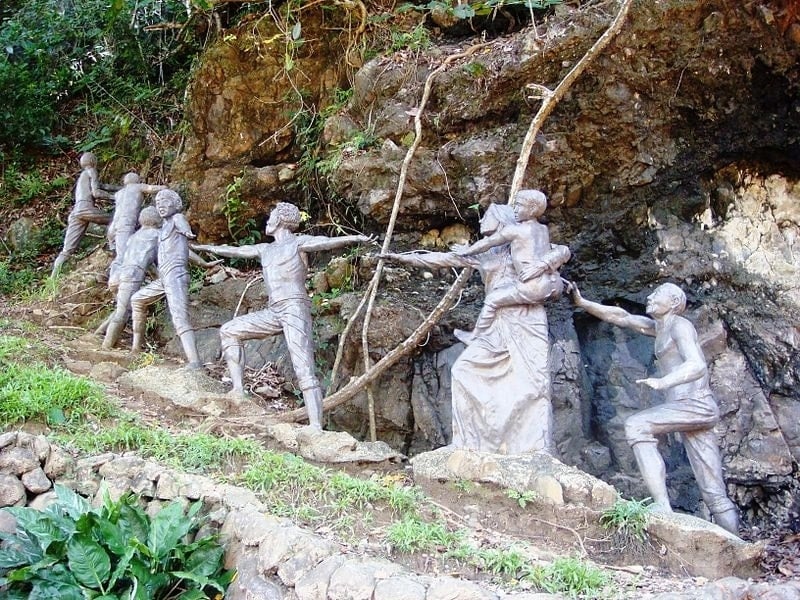 Back in 1735, a terrible tidal wave named Tromba Marina came to Baler and wiped out the whole town. Only a few families survived the storm as they rushed towards Ermita Hill, which is now known as the highest point in the municipality. Today, the catastrophe is remembered through a sculpture depicting the families clambering up the hill. Travellers are open to climb up Ermita Hill, where a panoramic view of Baler awaits at the peak.
3. Take a historical walk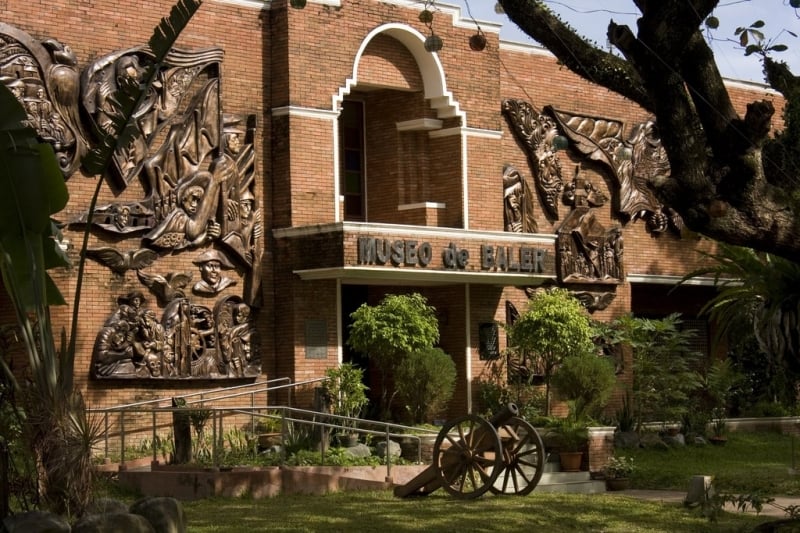 Nestled in the centre of the town are landmarks that commemorate the heritage of the municipality. Museo de Baler houses historical artefacts that are reminiscent of the Spanish colonisation period. A few minutes away from the museum is the Doña Aurora Ancestral House. It is a replica of what had been the house of the late Doña Aurora, wife of President Quezon. Another historical landmark nearby is the Baler Catholic Church, which served as the Spanish garrison back in the day.
4. Take a creative shot with the Baler sign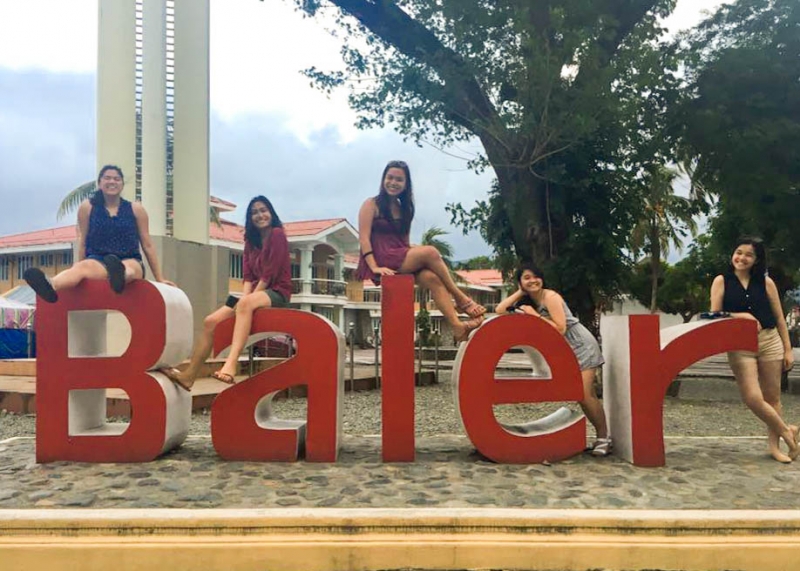 The Baler sign is so famous for photo-ops, there's barely a time tourists aren't huddled around it. Get creative with your travel buddies and strike a pose around the sign.
5. Trek to the Ditumabo Mother Falls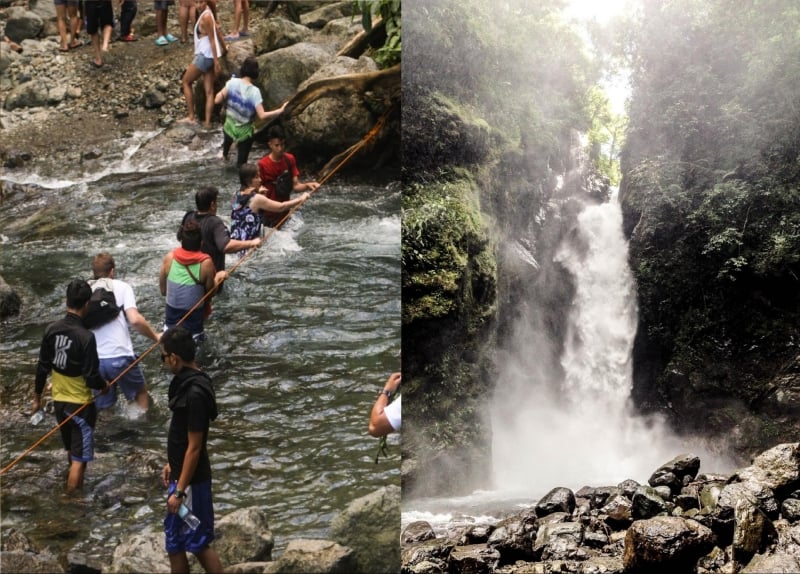 Minutes away from Baler, you'll find tranquil waters and towering trees embracing the glory of the Ditumabo Mother Falls. Although a fairly easy hike, the rocky path leading to the cold blue pool is a thrilling adventure enough — especially for those of us coming from a bustling urban jungle.
6. Conquer the rock formations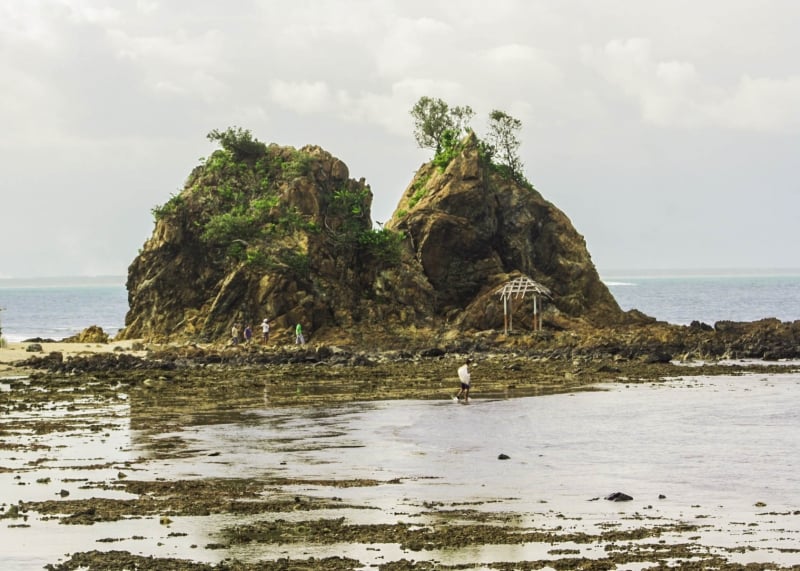 Not far away from the town proper are the Diguisit Rock Formations. Having stood years of crashing waves, the rock formations have formed into a beautiful rugged surface visitors love taking photos with. Depending on the season, the waters around the rock formations also serve as either a surf spot or a diving spot.
7. Hug a giant tree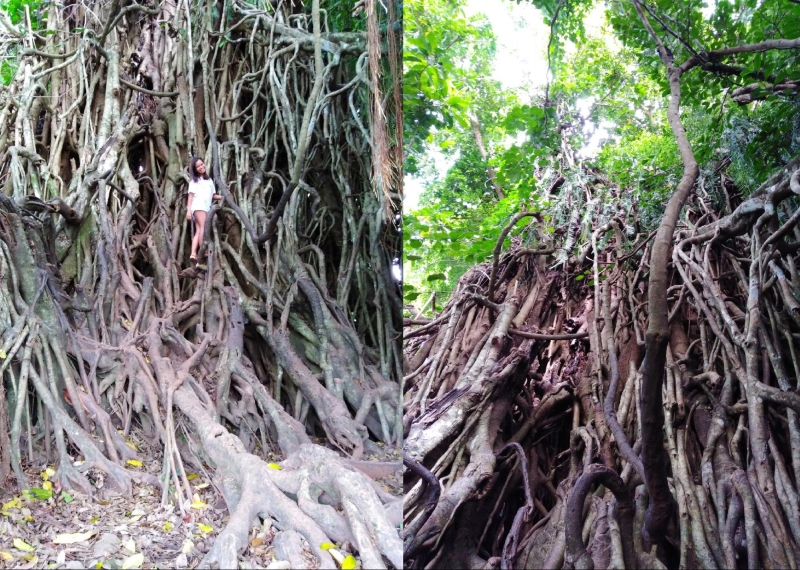 Several Filipino superstitions surround balete trees. But more than that, it's the olden age and massive size of Aurora's Millennium Tree that make it a fascination among locals and tourists alike. The tree is believed to be more than 600 years old, with a size so wide, it would take 50 grown men to stand hand-in-hand to fully circle the trunk. The roots of the tree have also towered high enough to form caves that visitors can explore and climb up.
8. Enjoy the serenity of the Dicasalarin Cove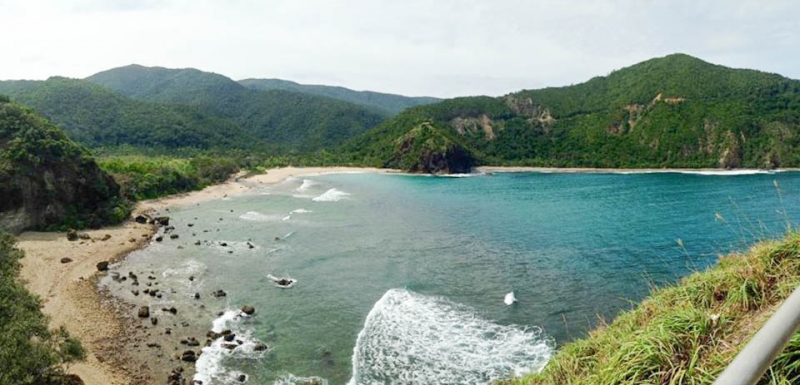 A hidden treasure half an hour away from the town proper, the Dicasalarin Cove is a private and serene place for you to enjoy. Since there's an entrance fee of ₱300, you won't find crowds of beachgoers flocking towards this area. To the right side of the cove, you'll also find a steep staircase leading towards The Lighthouse and a breathtaking view of the bay.
9. Go snorkelling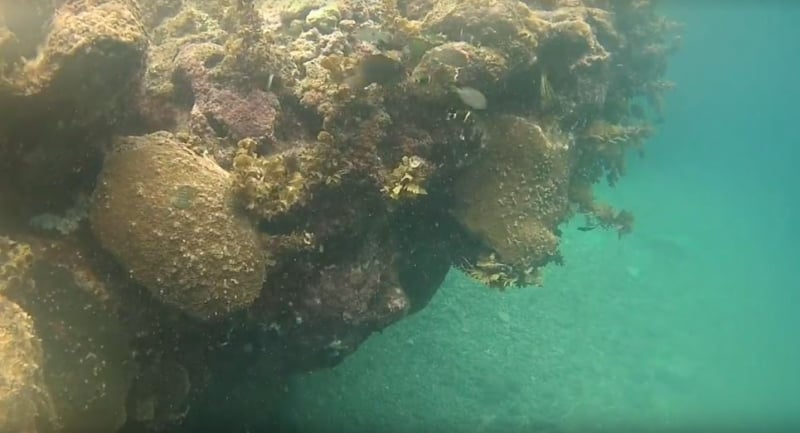 Aside from surfing, there are other water sports you can try out in Baler. Snorkelling is ideal at many diving spots in Baler, especially from March to June when the ocean is calmer. You can rent diving gear from different sports resorts around town.
10. Participate in a beach cleanup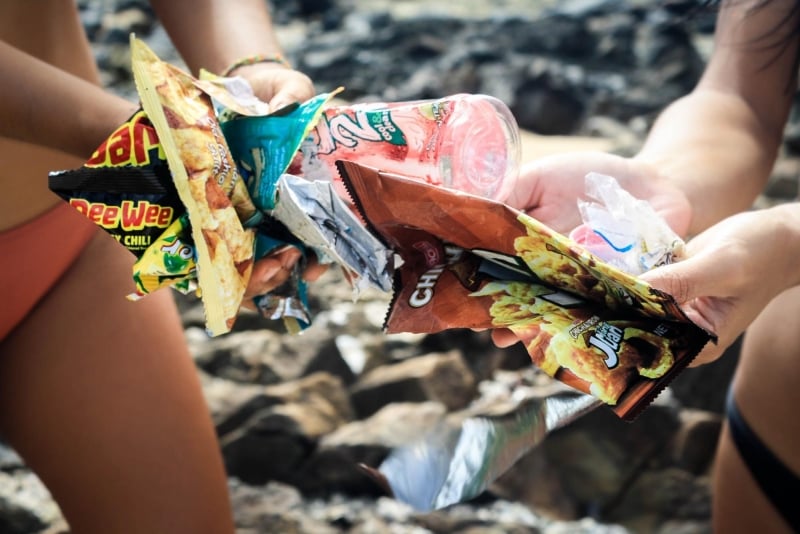 As a way of giving back, travellers can help keep the beaches pristine either individually or through an organised beach clean-up. Some Baler residents started an initiative, the Ocean Care Movement, to maintain the healthy and clean coasts of Baler, and visitors are more than welcome to participate.
Bonus
If you can't be bothered with a Do-It-Yourself trip to Baler and would rather leave your vacation to the hands of the more experienced tour guides, there are several tour packages available for those travelling to Baler. You can check out these Baler tour packages from WayGo, MetroDeal, or 8Wonders Travels & Tours.
How to get there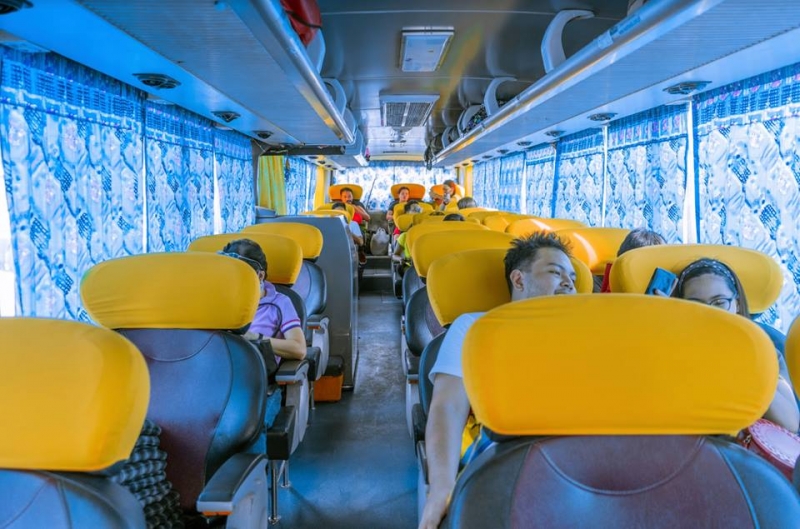 From Manila, Baler normally takes five to seven hours on the road. Most travellers ride either Joy Bus or Genesis, both situated at the same station along Cubao, with the former being the luxury bus line of the latter regular bus line. As of 2018, a seat in the Genesis bus costs ₱488. Meanwhile, a seat in the Joy Bus costs roughly ₱800 inclusive of snacks, a blanket and pillow, and a bathroom. To know about the schedule of trips for the day, you may call their office at (02) 709-0803 or (02) 421–1425.
As the schedules of trips for the said bus lines are limited, another option is to take a bus or van going to Cabanatuan, Nueva Ecija instead. Generally, a bus trip to Cabanatuan costs around ₱200. At the Cabanatuan Central Terminal, you'll immediately find vans and buses bound to Baler that cost around ₱300 per head.
Also read: Surfing at Sabang Beach in Baler, Aurora
Basically, these are all a traveller needs to know before going to Baler. If you want to know more, feel free to drop your inquiries in our comment section. Have fun and enjoy your trip!