In Plato's Greek mythology, humans were initially formed with two faces, four arms, and four legs. Their power and fearlessness threatened the gods. As a result, Zeus separated each human being into two. The unfortunate event left humans miserable, with a strong desire to feel complete again and reunite with "the one." As much as we are bound to find a person to fill the void, the endless search is actually unnecessary if only we stay open to the fact that places can be our soulmates, too. Who knows? Maybe you'll find your person while soul-searching! 
It took a while for me to figure it out, but as it turns out, Bulacan is my soulmate. Despite the attempts to run away from it, I caved in and opened up to the possibilities it offers. There are a lot of tourist spots in Bulacan that are perfect for sightseeing, thrilling new adventures, satisfying food trips, and more! Even as someone born and raised in this province, I haven't gotten tired of these places. To me, at least, Bulacan will always feel like home.
Also read: 8 Things to Do in Bulacan for All Kinds of Travellers
Find inner peace in these quiet, reclusive tourist spots in Bulacan
1. Aranya Resorts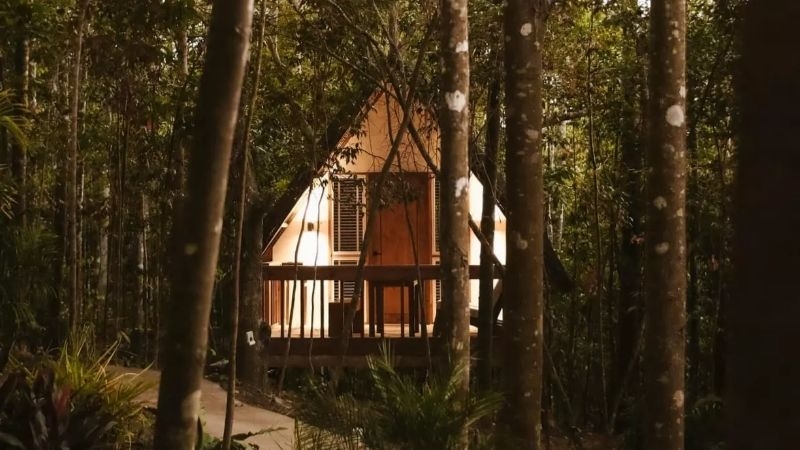 There's no better place to unplug and be one with nature than in this breathtaking resort in Bulacan. With its quietness and overlooking views that you can stare at all day, Aranya Resorts is the perfect place to reflect and recharge! Found amid the woods are its rustic villas that can accommodate up to eight guests.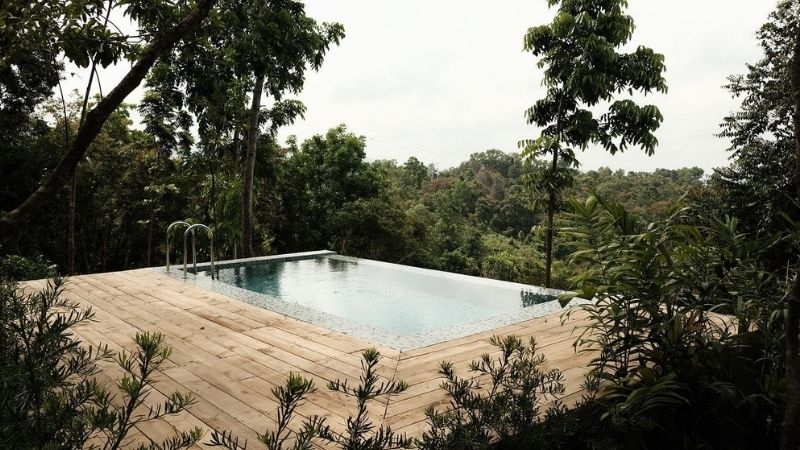 Take a refreshing dip in their cliffside pool and enjoy the gorgeous canvas around you. Aranya Resorts offers guided tours around 13 falls and other nearby attractions, mini hikes, and ATV rides. You cannot miss out on this up-and-coming resort in Bulacan; it'll allow you to indulge in your thirst for thrill, starting with its 4×4 truck ride to enter the resort and solitude all at once!
Also read: 11 Treehouse Airbnbs & Vrbo Treetop Homes for a Cosy Nature Getaway
Drop-off point: Minda's Special Buko Pie, Doña Remedios Trinidad, Bulacan
2. The Secret Haven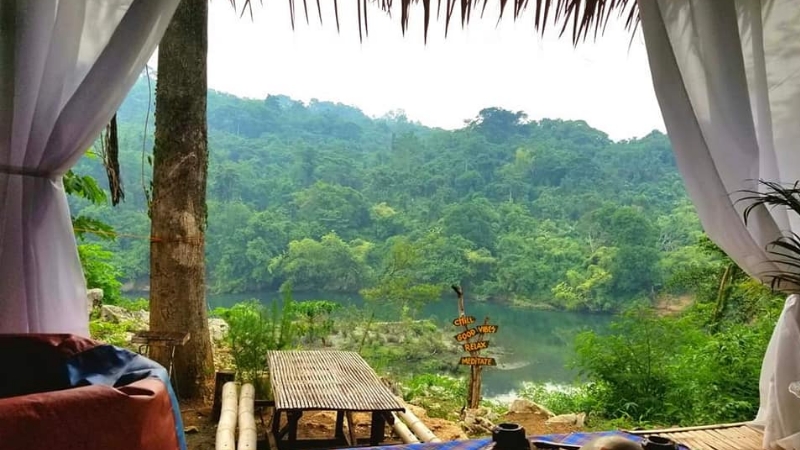 I'll let you in on a secret — a very beautiful secret: Just a few hours away from the bustling city is this majestic view from one of the many tourist spots in Bulacan. Savour the best of the mountain and river and wake up to the sound of nature in one of The Secret Haven's cottages or tents. Imagine exploring four attractions in one place: Banahaw Cliff, Banahaw Cave, Secret Lagoon, and Secret Spring. Bulacan is the gift that never stops giving!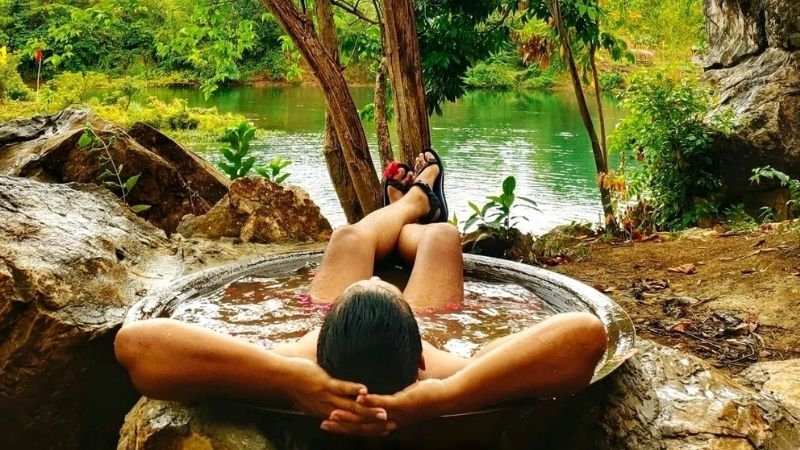 Kawa bath, anyone? After an adrenaline-filled day, we can't think of a better way to relax and soothe those tired muscles. There's no need to travel to Antique to try this therapeutic activity. Indeed, you'll never run out of things to do at the Little El Nido of Bulacan! 
Address: Sitio Banahaw, Brgy. San Mateo, Norzagaray, Bulacan, Philippines
Take the scenic route and explore some of Bulacan's priceless gems
3. Puning Cave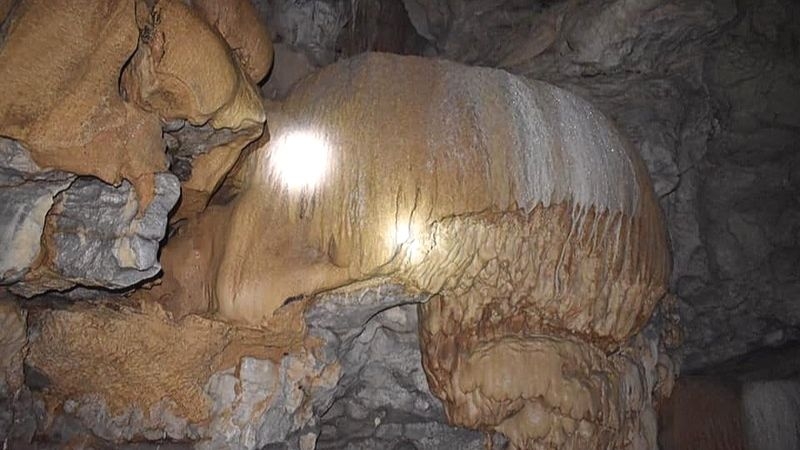 When you think you've seen everything already, you'll realise that more tourist spots in Bulacan are waiting for you! Puning Cave is a well-loved spot for tourists and locals alike. Because of its challenging trails and the views, it has become a favourite destination for cyclists. The journey will be worth it once you get there; expect to find incredible rock formations and plunge into the spring water.
Address: Bayabas, Doña Remedios Trinidad, Bulacan
4. Malangaan Cave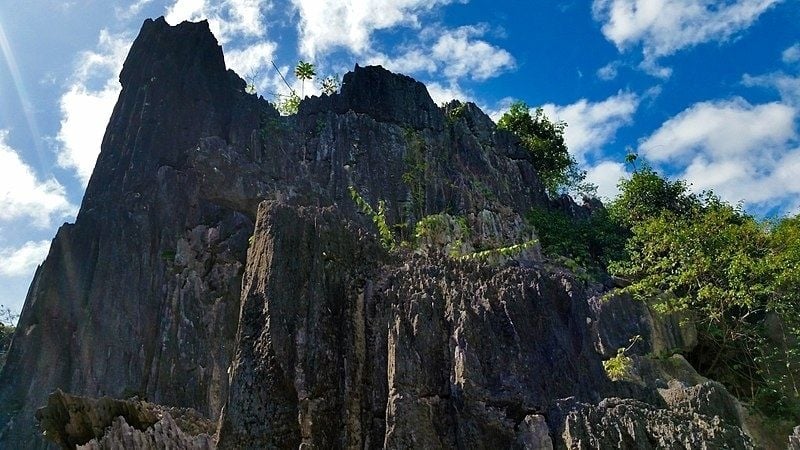 Bulacan boasts plenty of archaeological and geological wonders. But if you're looking for a quick escape to rejuvenate and reconnect with nature, this is one of the tourist spots in Bulacan recommended for you! Malangaan Cave is usually the road less travelled as it sits in a remote area. But, if you choose to go out of your way to see it with your own eyes, you'll be in for an invaluable experience. 
According to locals, Malangaan Cave also served as a hideout for the guerillas during World War II. Knowing Bulacan's contribution to the country's freedom, it is no surprise that it could have witnessed this remarkable part of our history.
Address: Tukod, San Rafael, Bulacan
5. Tila Pilon Hills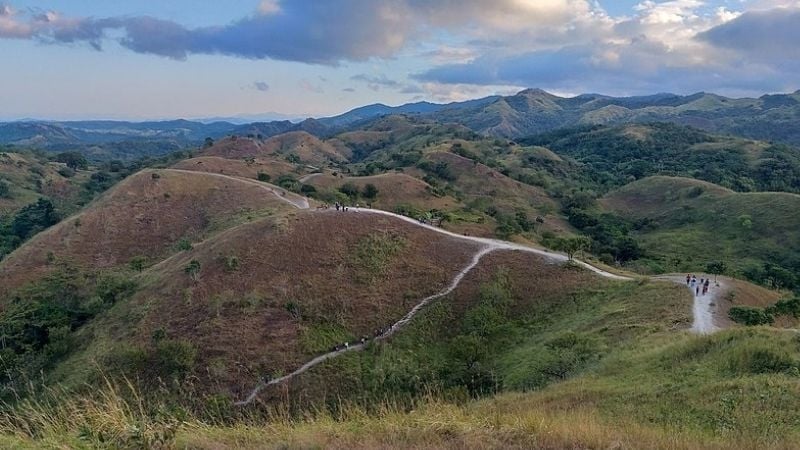 While its resemblance to the pride of Bohol is uncanny, Tila Pilon Hills deserve to be known as more than just the "Chocolate Hills of Bulacan." Whatever you hope to take away from a tourist spot, these hills can promise you: an awe-inspiring scenery at the summit, the privilege of breathing fresh air, or renewed relationships with the people you'll be travelling with. And, most certainly, Tila Pilon Hills' trance will take your worries away.
Address: Brgy. Kalawakan, Doña Remedios Trinidad, Bulacan
6. Kabayunan View Deck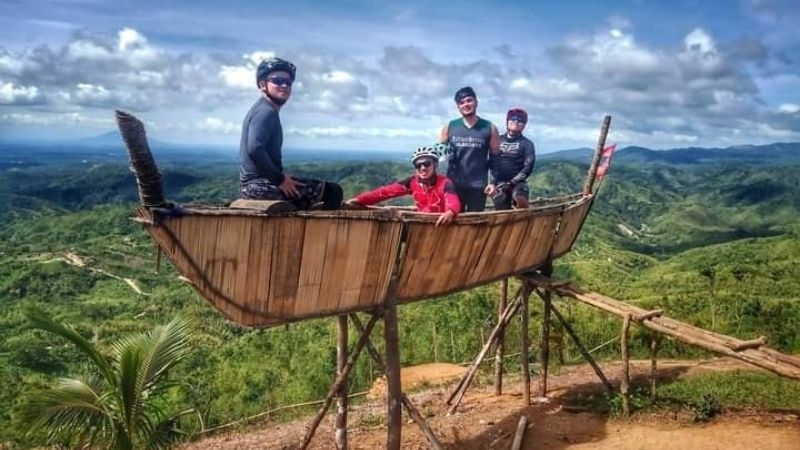 There are many tourist spots in Bulacan perfect for adrenaline junkies. Kabayunan View Deck, in particular, is a must-visit destination for cyclists and camping enthusiasts. From what seems to be the top of the world, you can view a sea of clouds that is definitely worth sweating for! 
Address: Brgy. Kabayunan, Doña Remedios Trinidad, Bulacan
Also read: Sea of Clouds in the Philippines: 10 Places With Breathtaking Views
Turn your trip into a quick culinary adventure
7. Guillermo's Grill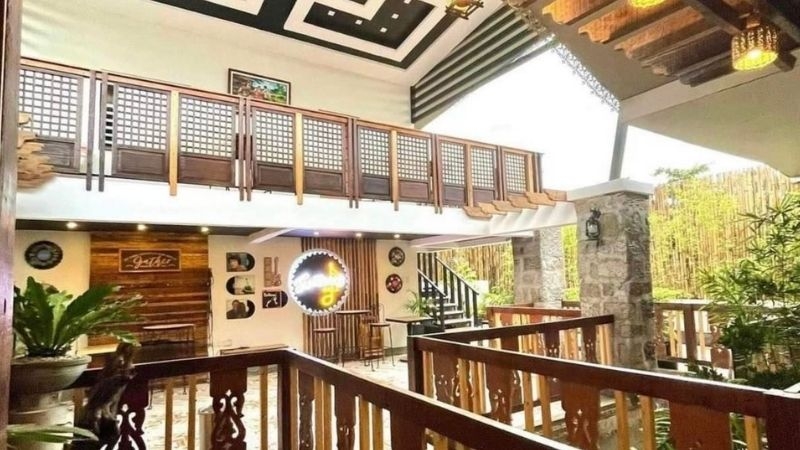 Care for some al fresco dining? Guillermo's Grill offers an abundance of Filipino cuisines worth the calories. With its Instagrammable yet cosy ambience, everyone will feel right at home! After all, a trip to Bulacan isn't complete without a stopover to spoil yourself with a culinary journey like no other.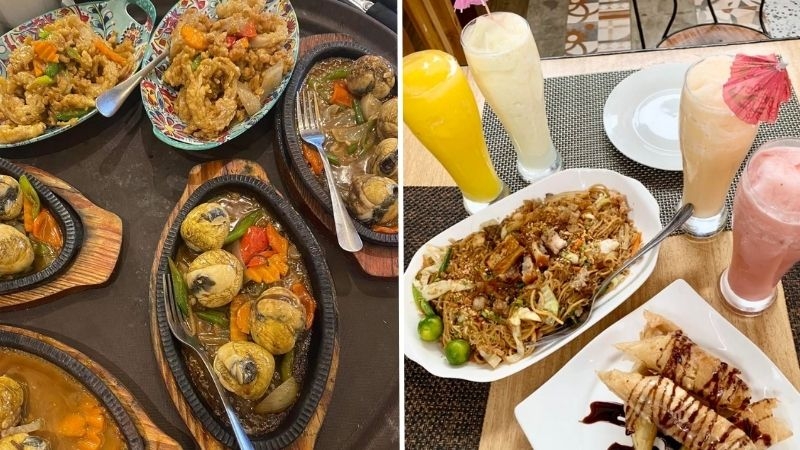 Craving for breakfast in the middle of the day? Try their silog meals. In the mood for balut and other classic comfort food? They have those on the menu, too. Your furbabies won't feel left out, either, because Guillermo's Grill is also pet-friendly! 
Also read: 10 Restaurants in Bulacan You Must Try on Your Next Visit
Address: San Gabriel, Balutan Bypass Road Exit, Santa Maria, Bulacan
8. 8 Degrees Coffee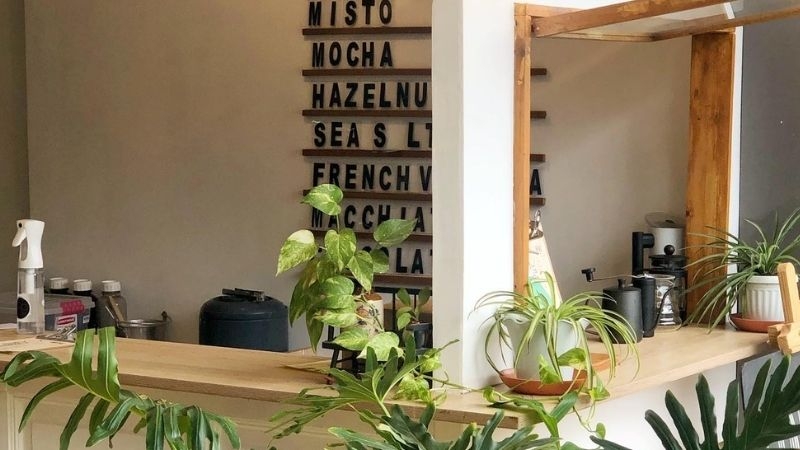 Living in Bulacan, I've repeatedly witnessed that great things come in small packages. If you learn to stop and smell the roses, you'll see this humble roadside cafe that serves pastries and freshly brewed coffee.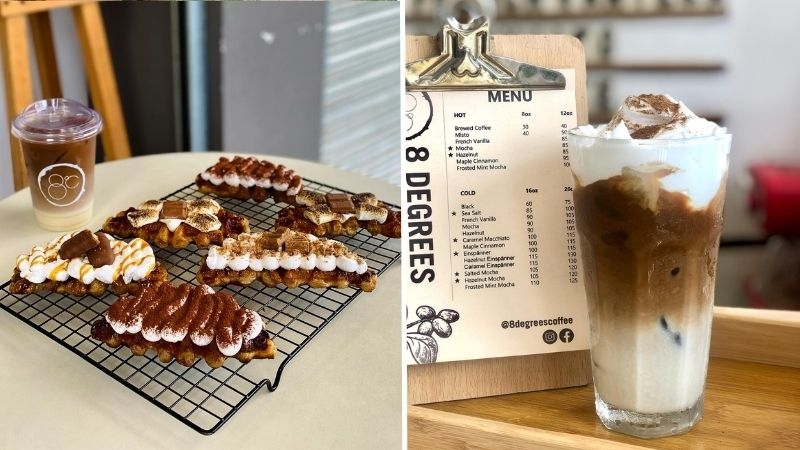 8 Degrees Coffee's straightforward menu is a breath of fresh air. So, on your next soul-searching en route to your chosen tourist spot in Bulacan, make sure to stop and smell the coffee!
Also read: 15 Roadside Coffee Shops in & Near Metro Manila
I tried looking for other places to call "home." As it turns out, it was, and it has always been, my hometown. With so many tourist spots in Bulacan, I hope that everyone visiting will feel the authenticity and warmth. You have nothing to worry about because, in Bulacan, there's no such thing as overstaying your welcome! 
Dedicated to my lola, Alejandra Roberto, born someplace else but found home in this province. To those you loved, Bulacan will never be the same without you.