Living in a particular place for a very long time can make us take things for granted. Time has the ability to make you forget why you even stayed in the first place. Is it because of familiarity? Change is too scary and you're not ready to go beyond your comfort zone or maybe, it's because of something deeper — something bigger than yourself.
I have spent most of my life living in Bulacan. My earliest and fondest memories are all here. People close to me know that I've always been so vocal about my love-hate relationship with my province, particularly the town where I grew up. But I'm still here, and for nearly three decades now, I have stayed because of love.  
If you're to ask me, I believe that one of the most overlooked provinces in Central Luzon is Bulacan. It could be because of its close proximity to Metro Manila, with bypass roads that allow 30 to 45 minutes travel time that most people only pass by to visit other provinces. But think about it, isn't that one more good reason to travel to Bulacan? Allow me to show you that we are so much more than chicharon and pastillas; there are so many meaningful things to do in Bulacan, as well as reasons to visit the "Gateway to the Northern Philippines."
Also read: Why Imus, Cavite Should Be Your Next Day Trip Destination
Oh, the places you'll go: things to do and see in Bulacan
There will be both seemingly endless plains, mountains and hills to welcome you when you travel to Bulacan. Flatlands are on the West while uplands are on the East, making Bulacan perfect for thrill and adventure seekers, as well as those who are on the lookout for someplace chill and quiet to relax. There's something for everyone here!
1. Witness surreal sights and join in activities for the adventurous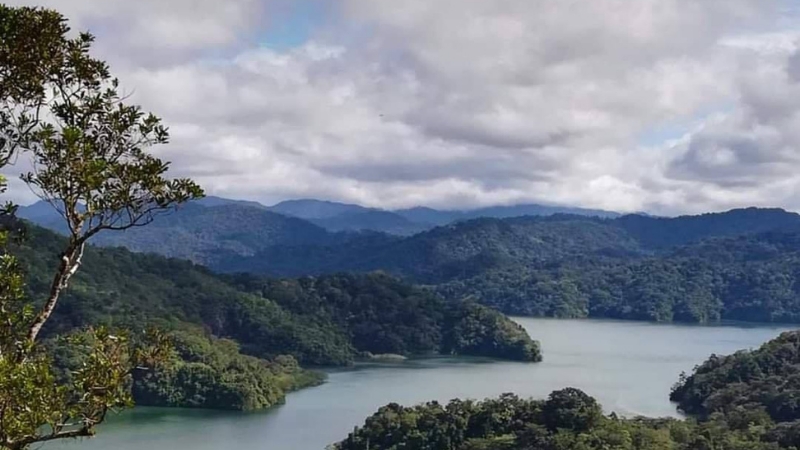 At first glance, one would think that this photo was taken somewhere in the south. This surreal view from the hilltop view deck in Norzagaray, Bulacan attracts bikers and motorists alike. It's a challenging and steep ride, but the marvellous sight of nature will make it all worth it. Think about having a staring contest with nature as you rest and catch your breath. As always, nature wins and this view is not going anywhere, it's just there waiting to take your worries away.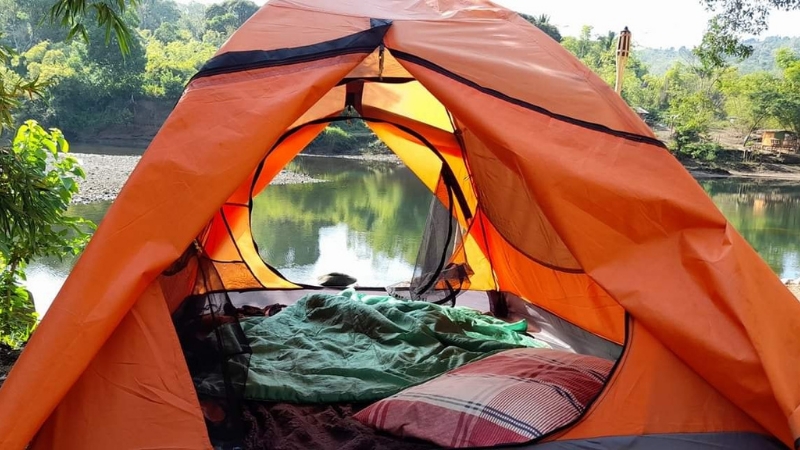 Once you travel to Bulacan, parting ways with nature won't be that easy. There are several camping sites within the area where you can go and level up your adventure with some river rafting to discover secret springs and caves. You have to go and see for yourself why this place has been dubbed the "Little El Nido" of Bulacan!
2. Feast on never-ending gastronomical options for the foodie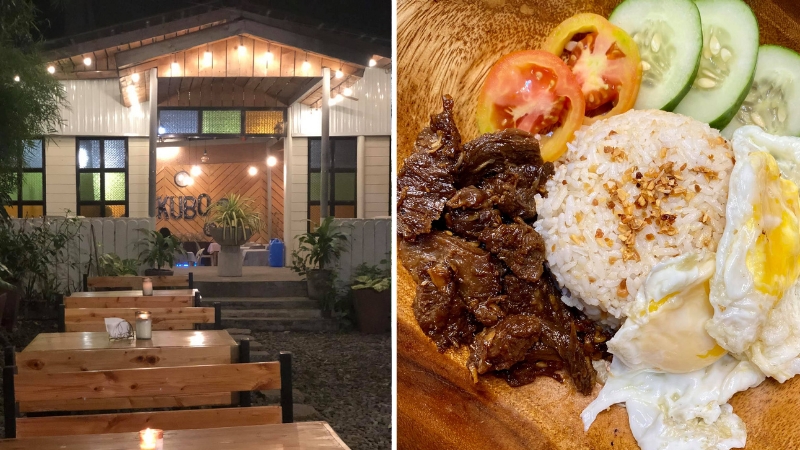 Old houses that were converted to restaurants are very popular here, making it easy for locals and tourists to feel the cosy vibe of being at home. There are a lot of mouth-watering options for every palate and the food options cater to every budget, too!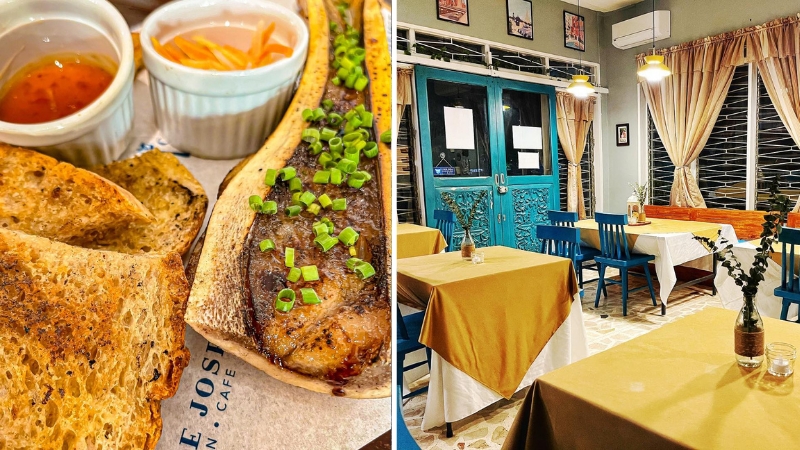 These photos will make you crave not just the food but also for unique al fresco and indoor dining experiences that you have missed for so long. You won't also be disappointed with the variety of international cuisine we have here. There are countless samgyupsal restaurants that cost as low as ₱199 for unlimited dining, Japanese restaurants for your ramen and sushi cravings, affordable Mexican food discoveries, and a lot more. Come hungry when you travel to Bulacan — and be willing to give up your diet because almost everything here is unlimited!
3. Find yourself in a quiet staycation for rest and reflection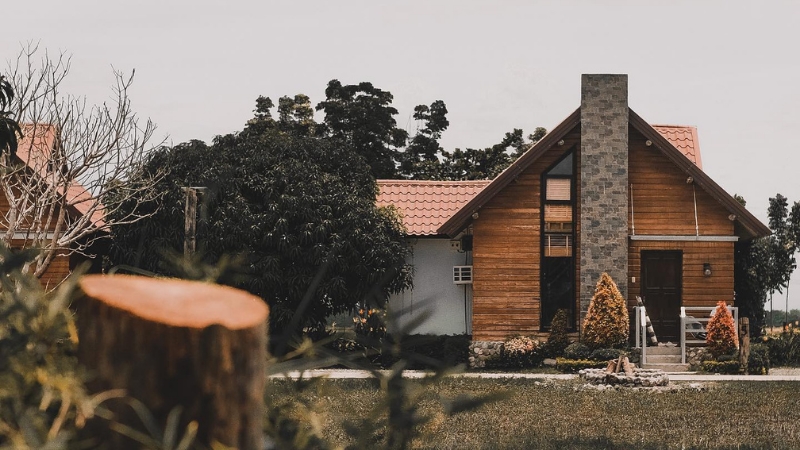 For someone who already lives outside the city, I still find myself having the need to get away to a place that's much quieter. Bulacan is home to many private resorts and farm stays. Depending on which part of the province, you can travel to Bulacan for a Balinese or French-inspired staycation for just an hour or two.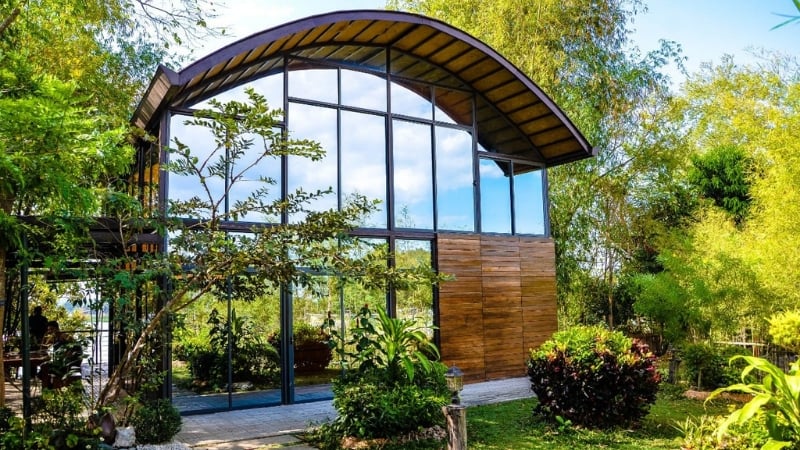 Imagine being surrounded by an abundance of trees and all things green — just within your reach! Now, you don't have to travel to another country to embrace nature as it is. All you have to do is spare one weekend from the busyness of the city and enjoy some peace and quiet in Bulacan.
4. Fall in love with the majestic cascading waters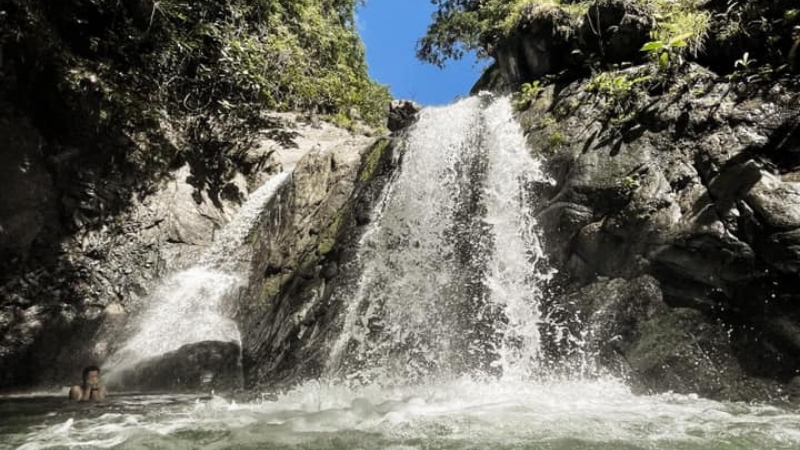 Growing up, I did not know that we have a lot of waterfalls in the Philippines in general. Much to my surprise, plenty of them can be found here in Bulacan. They have made it to several lists of things to do in Bulacan, along with lists of must-visit tourist destinations. Even locals can't get enough of the beautiful 13 Falls, Verdivia Falls, and Talon Pari Falls, just to name a few.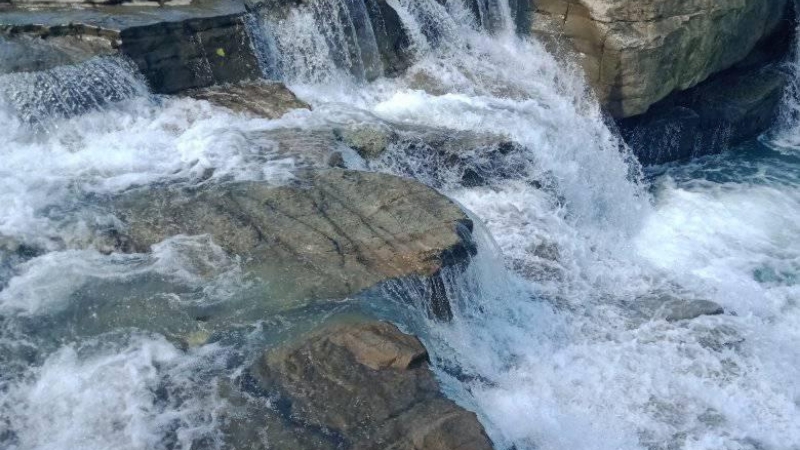 They are all in Doña Remedios Trinidad, Bulacan and if you're planning to travel to Bulacan for these waterfalls, make sure to come prepared, as you'll have to hike your way there. I know that the sound of muddy trails can make you second guess; but once you're there and you see the majestic cascading waters, all your troubles will be washed away.
Also read: 10 Waterfalls Near Manila for Day Trips & Long Weekends
5. Revisit Bulacan's rich history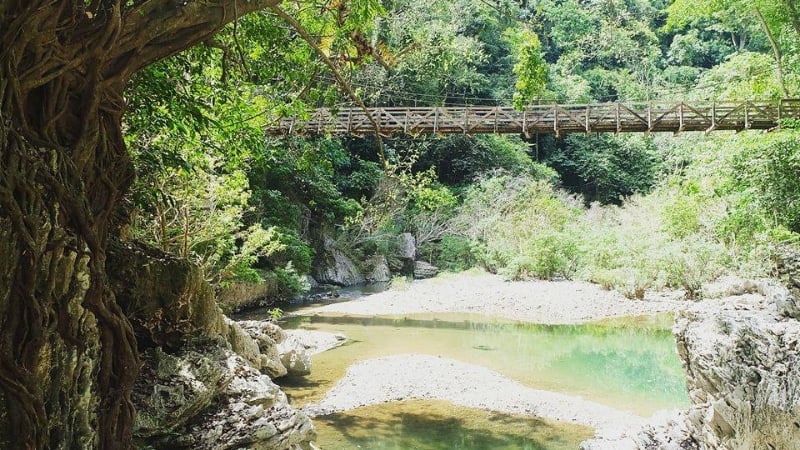 Dubbed the "Land of Heroes," the province of Bulacan boasts a rich history and takes pride in its homegrown heroes and patriots. Symbolising one of the rays on the Philippine flag, Bulacan was one of the first eight provinces to revolt against Spanish colonialism. The end of the Philippine Revolution happened in the historical landmarks of Biak na Bato and Barasoain Church in Malolos.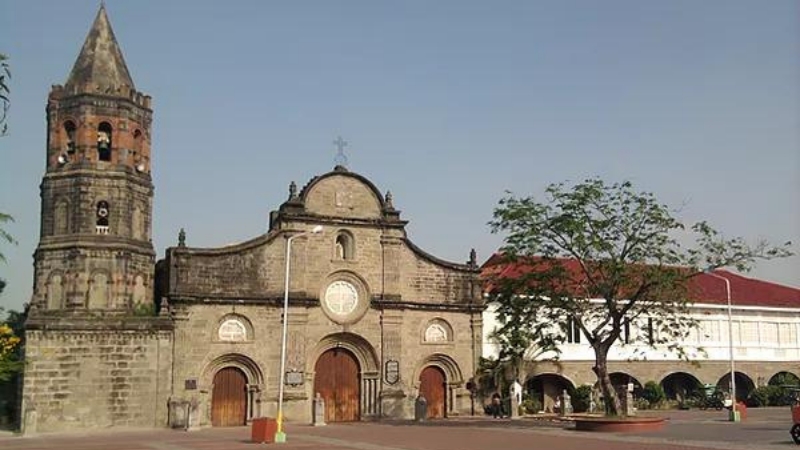 Revisiting the past is an important factor that hugely contributes to how a nation and its citizens decide to move forward. To know that Bulakenyos played a huge role in the country's fight for liberation gives more meaning and depth to the saying "freedom is earned, and not inherited."
Also read: 16 Must-Visit Historical Buildings & Heritage Houses in the Philippines
6. Bond with loved ones over seasonal puto bumbong and bibingka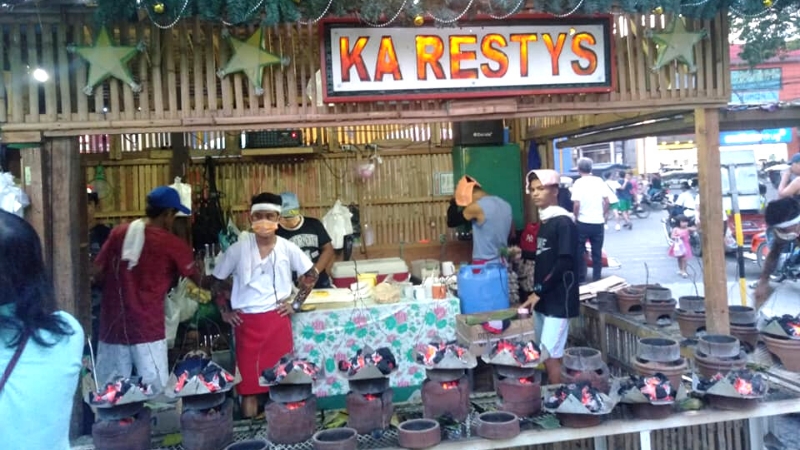 Nothing beats the feeling of eating these popular Christmas treats al fresco style as the chilly Christmas breeze touches your face while you're surrounded by fascinating Christmas lights and parols. They set up just beside St. Augustine Parish Church; and if you're looking forward to attending the simbang gabi in several different churches, you should definitely consider coming here.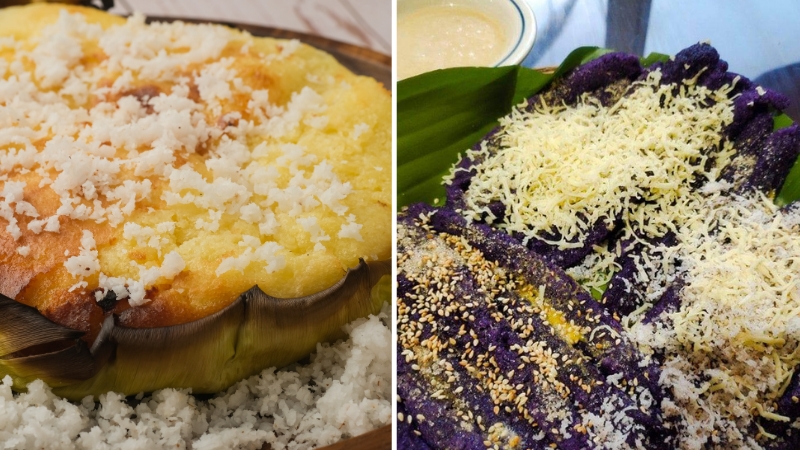 I'm sure you get the hint that one of the best things to do in Bulacan is to eat. One of the reasons why I look forward to the Christmas season is because of the delicious treats. Ka Resty's and Emerald's are just two of the many stalls that are guaranteed to make the best bibingka and puto bumbong when you travel to Bulacan. It's always jam-packed with family and friends getting together, especially on weekends. If you're coming over to this food park in Baliuag, Bulacan, come early and of course, practise social distancing!
7. Be dazzled by affordable plants and gardening supplies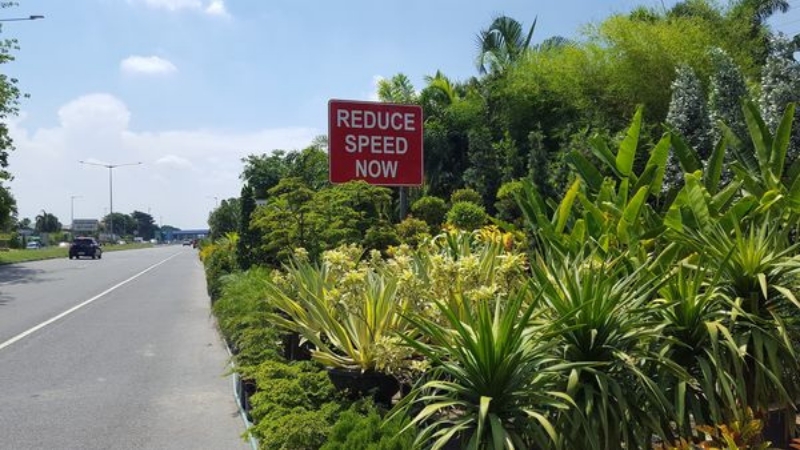 Upon taking Tabang Exit, you will be welcomed by rows of plants and trees that are for sale. One good thing that came out of the lockdown and being stuck at home is probably when people fostered a newfound interest in plants and gardening.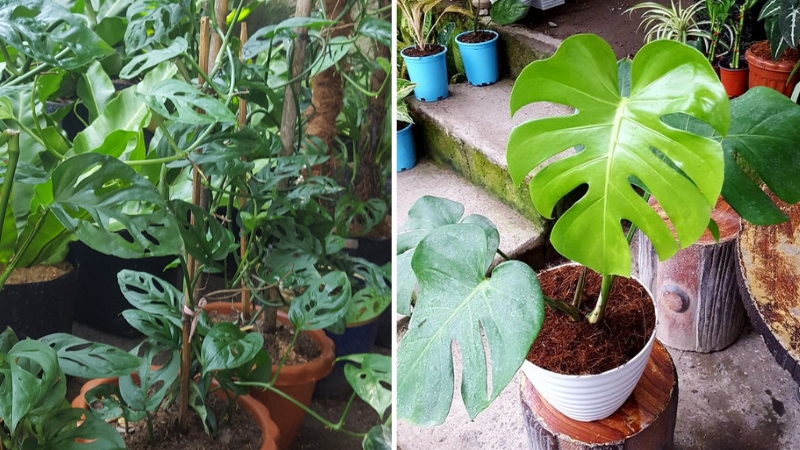 They sell assortments of indoor and outdoor plants; but if you're feeling a little more extra, you can even avail of their landscaping services. If you plan to travel to Bulacan for some plant shopping, just take your time and you'll find the best deals!
Also read: 8 Native Philippine Plants to Brighten Your Space
8. Discover Bulacan's most priceless treasure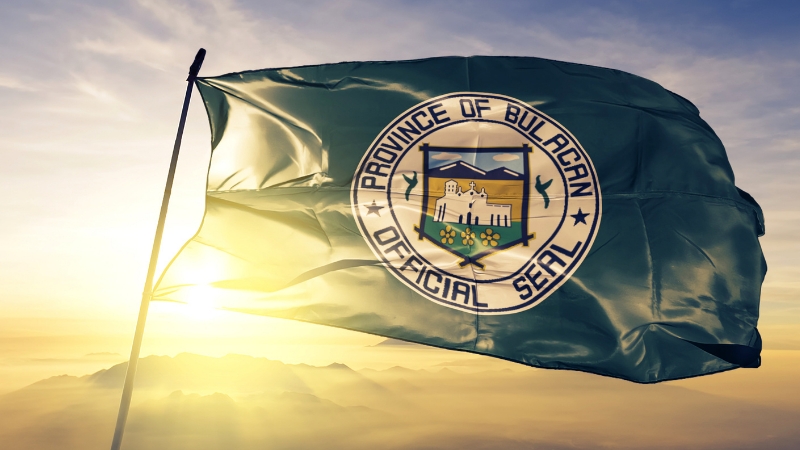 Bulakenyos know next-level hospitality. We'll bring you to places and show you that there are lots of things to do in Bulacan. If you come over to our homes, you'll be treated like royalty. From home-cooked meals to kakanin, you'll never go hungry here! You can forget about counting how many times you'll hear "Halika, kain ka!" because it's going to be endless. Whether you're eating in a carinderia or a restaurant, you'll be receiving customer service like no other.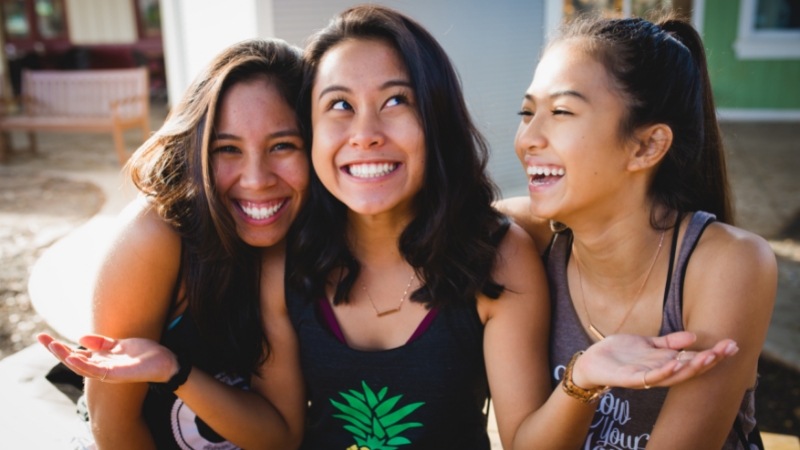 We're sensitive and we could appear nosy at times, but believe me, deep within our hearts — we just care. Ika nga nila, "Aling Marites cares." Kidding aside, when you travel to Bulacan, I hope you'll find what I found. I hope you will see that the real heart of Bulacan isn't the places, food and pasalubong, but its people.
---
Featured image credit: Richard Ernest Yap via Canva Pro