Once upon a time, a journalist went to Bhutan for a one-week solo vacation. There, she met a Bhutanese tour guide who was very well-versed in culture and history. While he toured her around his hometown, the journalist felt that Bhutan was not the only thing magical about the tour. Lo and behold, she realised that she fell in love while travelling. And in a few months, the tour guide asked her to marry him.
Now, this story of Karen and Ngawang may sound far-fetched to non-travellers. But for those with wandering feet, it's easy to comprehend how travel makes the world seem brighter. There are certain places that spark magic in our eyes, and they create an environment that makes it inevitable for people who fell in love. Indeed, Karen and Ngawang are just one of the many lucky souls who fell in love while travelling. And while their story is unbelievably romantic, they share the spotlight with a few other travellers. Here are some more couples who fell in love while travelling.
Also read: 10 Signs You've Fallen in Love with a Travel Buddy
Marco Ilagan and Fran Cassaniti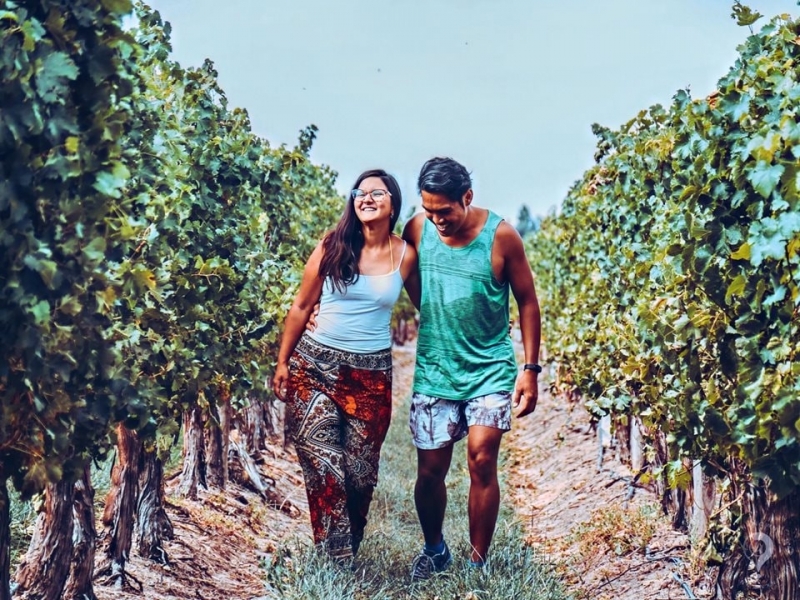 1. Where did you meet?
We met in Buenos Aires, Argentina.
2. How long have you been together?
We've been travelling together for two years now and we've been together for two and a half years.
3. Tell us about your love story
We met on one of my business trips to Buenos Aires and we had an instant connection. Our first date was in Buenos Aires — it was magical, romantic. We didn't see each other for some months after that because we were living in different parts of the world. But, our strong connection and common passion for travelling the world helped us get closer and get to know each other more.
We kept in contact and agreed to align some of our travels. We met up in India, Thailand, and Brazil. Our dates became international. Full of excitement, full of adventures, full of love. We realised that we had a similar passion and that we were both decided to pursue our dream of travelling the world. The best way to do it is together.
After that decision, everything changed. We had a purpose and we officially became a couple — partners in life — and we started preparing for our crazy adventure of travelling the world. We never looked back. Finally, we quit our jobs, changed our lifestyle, and promised to face all the uncertainties together.
We've been travelling straight for two years now, and it was the best decision we've made for ourselves individually and for our relationship as a couple. When travelling, you're out of your comfort zone. You're surrounded by the unfamiliar and you're dealing with a lot of uncertainties. This is what helped us grow together and make our relationship stronger.
We believe that the most exciting thing in this life is the journey of making your dreams come true. We're very grateful that we can share this journey with each other. Now, our mission is to share our journey to the world, and to inspire and empower people that it's possible to change and live a travelling lifestyle full of freedom and love.
Also read: How to Travel the World, According to This Full-Time World Traveller
Anna Faustino and Tom Rogers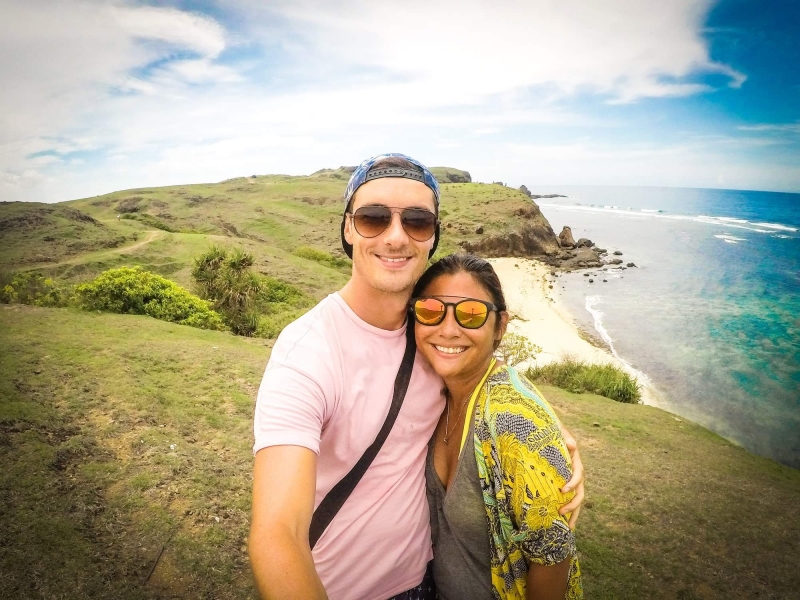 1. Where did you meet?
We met in Mui Ne, Vietnam. I was on the tail-end of my year-long backpacking trip and Tom was in the middle of his.
2. How long have you been together?
Four years, leading up to five.
3. Tell us about your love story
From the day we met, nothing has been "ordinary" about our relationship.
We went from having a travel fling to seriously dating, to starting a business together, and now, travelling full-time together in just the span of a year or so.
Our blog Adventure in You has allowed us to both travel and work at the same time, giving us a lifetime worth of experiences together. To date, we've lived in four different continents and have had countless experiences together.
If you can work, travel, and be around someone 24/7 and still genuinely love and respect each other — hold on to that relationship as this is very rare!
Aeron Reyes and Oscar Reyes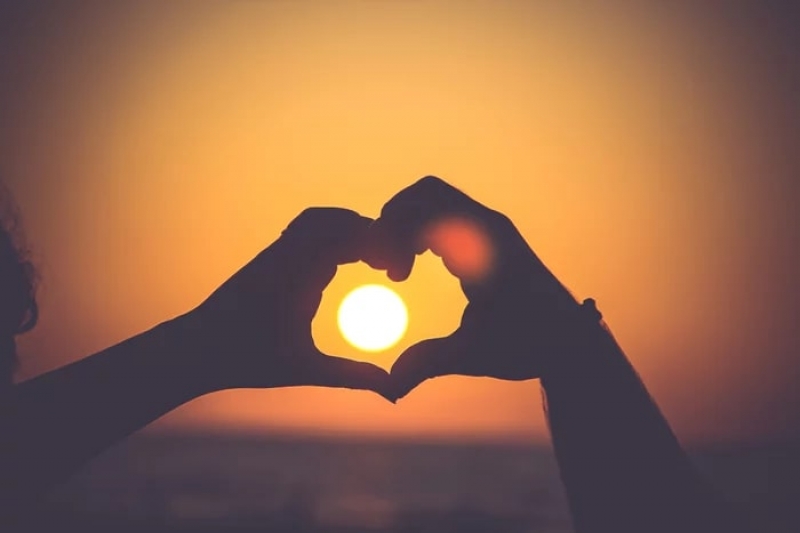 1. Where did you meet?
We met at the airport — NAIA. It was a group tour.
2. How long have you been together?
After the trip, he courted me. That was in 1993, three years before we got married.
3. Tell us about your love story
We went to Beijing. He was reluctant to go because he doesn't want to go to China. But then, his grandfather wanted him to go there, along with his grandfather, grandmother and other cousins, to find his roots. So, he reluctantly went because he didn't want his grandfather to be unhappy.
Ako naman, I went with my sister because I'm really interested in China. The people jokingly told him when we came back, "Oh, nakita mo yung nakaraan mo at yung kinabukasan mo."
That was 1993. After 20 years, in 2013, we went back to Beijing as a couple. And we have three kids now.
Jovanne Faraon and Wilson Faraon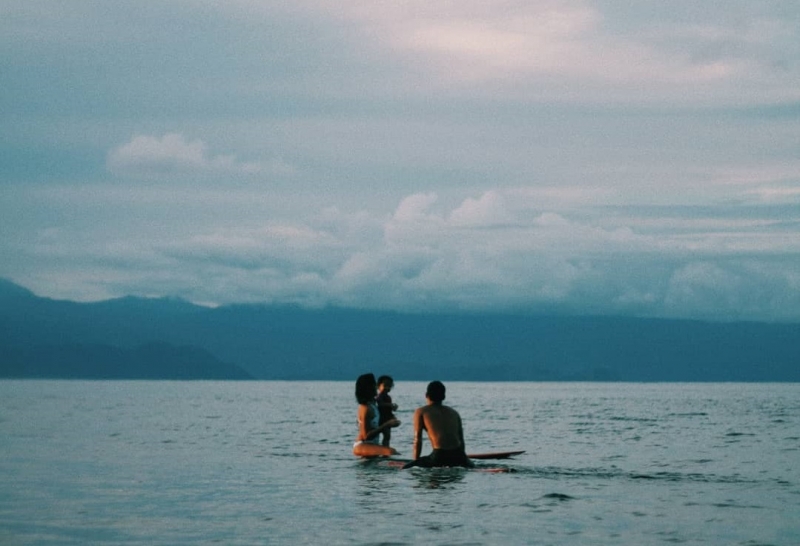 1. Where did you meet?
We met in Manila during a despedida of a common surfer friend. I was just starting to surf then, and I haven't been to Baler. A good friend of ours introduced me to him since he is a local of Baler and could teach me how to surf.
2. How long have you been together?
We've been together for five years and counting! Last Saturday, we celebrated our second wedding anniversary.
3. Tell us about your love story
We were friends when we just met and we were also both in a relationship with different partners. A year later, I became single. It was my final college year, and all I wanted to do was to surf and finish my thesis. I immediately proposed my thesis project in Baler to excuse myself to go there more often. The more I went there, the more we spent time together. And whenever I wouldn't visit that week, siya naman bibisita sa akin. Every time we were together, there was something growing between us that was holding us together even more. Here we are today, sitting in our own home in Baler, taking care of our two beautiful children. We look back and always say we've been through so much in just a span of a few years.
Rose Asio and Fred Valette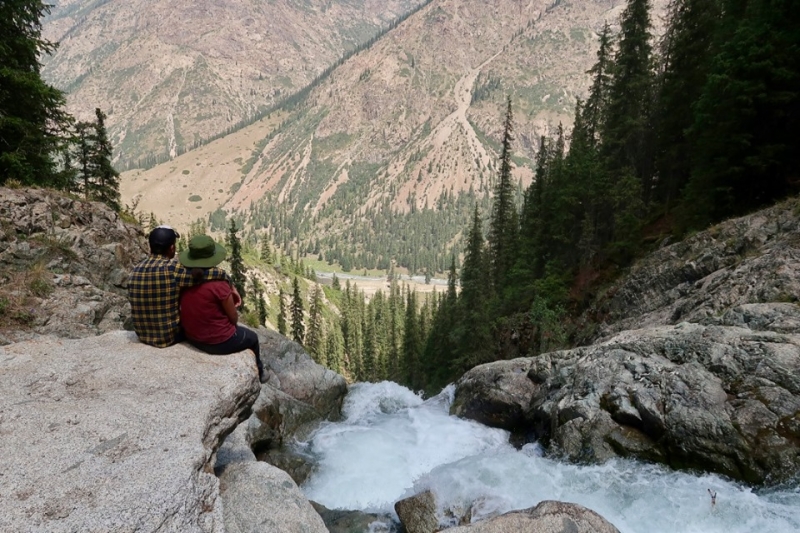 1. Where did you meet?
We met in a little town in Peja, Kosovo.
2. How long have you been together?
A little over a year.
3. Tell us about your love story
There was zero romance in Kosovo. We were both part of a big group of travellers that bonded together over a few days of staying in the same hostel. He didn't speak much, but the little that he said — damn, it made me laugh!
I remembered him as a really funny person, and nothing much else. After leaving Kosovo, I received a message from him on Instagram, asking if I wanted to travel to Morocco together. I said yes, since I was living life as a digital nomad and had no other plans. The trip was supposed to stretch for two weeks, but at the end, we both missed our flights (intentionally) and extended for another two weeks.
The rest is pretty much history. From there, I spent two months in France, his home country, before heading home to Singapore to work. After four months apart, he flew to Singapore and I joined him for some parts of his Asia tour. Came spring, we hiked and camped in Central Asia, and these days, I'm back in his city in France to do my masters and… who knows?
Also read: On Travel Sepanx & Falling Deeply In Love With Places
Some people may think that these love stories of people who fell in love while travelling are made for the movies. We definitely agree! What's amazing about this is that none of them actually travelled to find love… Love just found them while they were travelling. Because, that's just what travel does to people: It melts our hearts and makes us vulnerable. It reminds us of how it is to be human, to feel everything there is to feel, to find beauty in all there is in the world. Travellers, don't you agree?
---
These quotes have been edited for grammar, clarity and flow.