It's golden hour at a field in San Luis, Aurora, the time kids go for a swim in the river nearby. This particular day, one of them is seriously focused on stabbing a pitiful fish with a barbeque stick.
"Kahuhuli ko laang," he announces as he offers us a peek inside the plastic-cup-turned-aquarium. "Saan kayu?"
"Diyan diyan lang, otoy," my local friend mindlessly points wherever.
We walk pass the kid. Two men are gathering the rice grains that they had laid out on the street to dry. The afternoon feels too slow for anything other than walking, so we walk some more.
My friend proceeds to tell me a story about his childhood in this field. I let him narrate as I drift away in my thoughts. Last 32 hours, I whisper to myself. I'm not ready to leave.
The truth about separation anxiety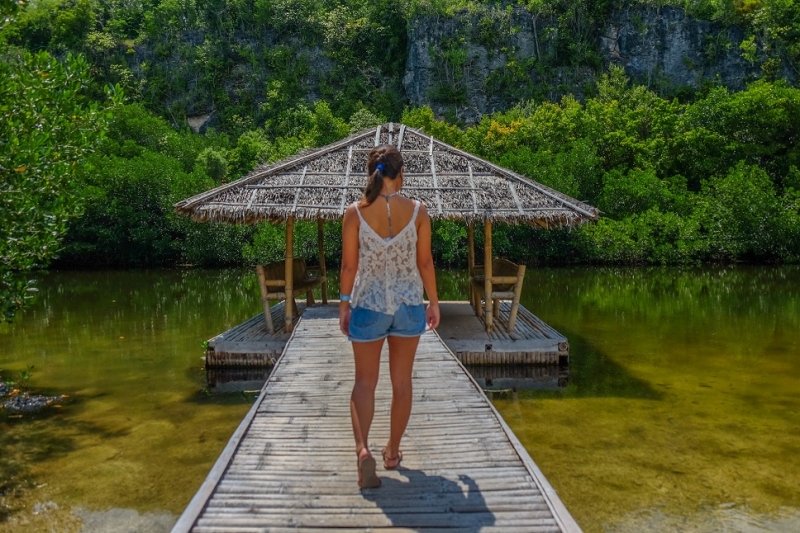 Medically speaking, separation anxiety refers to the extreme fear of being separated from places or people of attachment. While originally a psychological descriptor, the millennial demographic has adapted the word enough to make it a trend; thus, the pop culture reference of its short form – "sepanx."
Literally, sepanx carries a lot of symptoms, including the refusal to leave, anxiety about losing attachment figures, and nightmares that revolve around the theme of separation. Some, according to research, even suffer from physical pain when they're away from their homes or loved ones.
Before I continue, here's a quick disclaimer: I'm in no position to diagnose clinical anxiety disorders. This post is meant entirely for travellers like me who tend to get overly attached to places. It does not intend to offend anyone nor romanticise clinical anxiety. Like all other mental disorders, professional counselling can aid people dealing with clinical sepanx.
For full disclosure, I'm familiar with many of the abovementioned symptoms myself. Sometimes, I find myself having a violent hope for storms that would push away my every chance to leave. I cry myself quietly to sleep the first night I'm away from a place I've grown to love. On bad days, I suffer from a literal stabbing pain in my heart, especially when the waves are good in Baler and I'm stuck in Manila. Hence, in lack of a better vocabulary, I couldn't think of a word to describe my pain more accurately than "sepanx."
On distance and displacement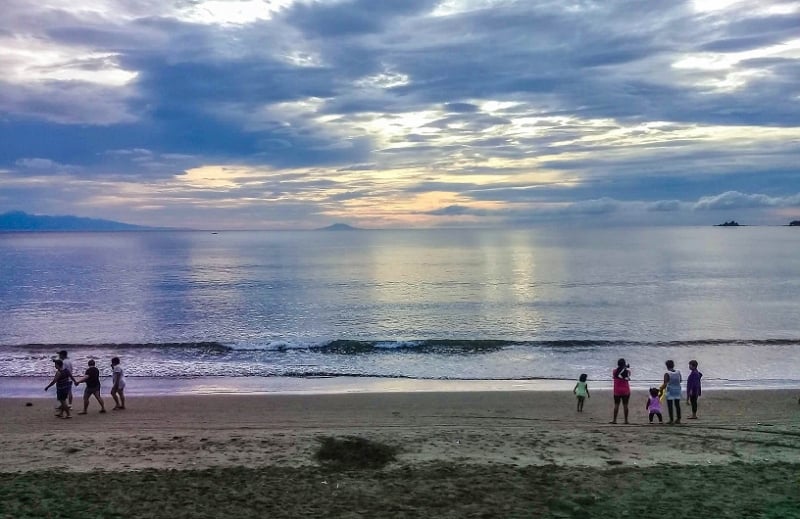 Most people measure distance with coordinates, but I have always measured distance with time. Whenever I travel, I'd use time as my landmark for measuring the distance left. Growing up and having to travel to Ilocos Sur regularly, I'd pester my parents with an "Are we there yet?" every passing hour.
Maybe I've grown too tired of the city cursed with never-ending heavy traffic, which has led me to believe Makati and Cebu are equally far from me. Nowadays, I'd rather travel seven hours to Baler than travel an hour and a half to the nearest mall. Baler always seems more accessible to me, more reasonable to travel to on a random weekend.
Then again, as cheesy as it may sound, maybe it's love that keeps distance, from a beloved place, seem short. Nevertheless, the distance from a place I've grown to love still breaks my heart, no matter how many hours, minutes, or seconds away the place is from me.
Falling in love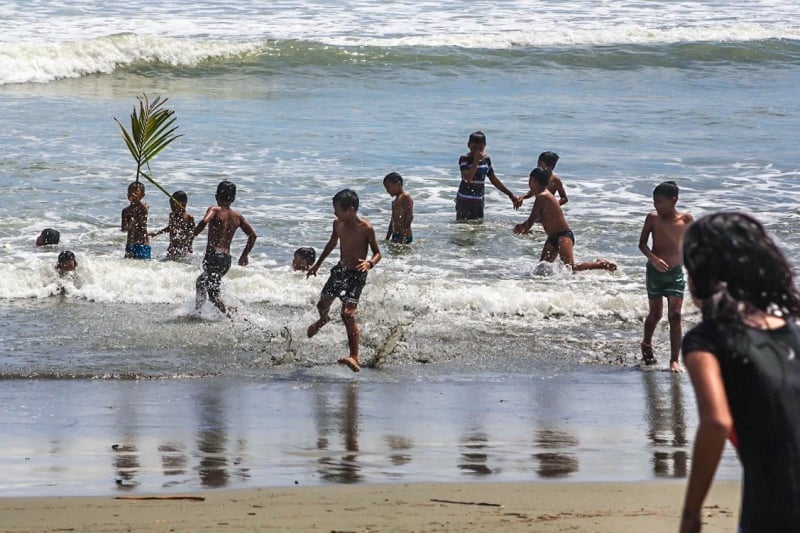 It's become a bad habit of mine to get deeply entrenched in places. I learned this for the first time when I went to college in Baguio. Originally, the plan was for me to transfer to a campus closer to home for my sophomore year. But, I was never ready to leave The City of Pines, and I ended up spending the rest of my college years there.
Perhaps, this situation is how my comprehensive email about falling in love with Baler only elicited different variations of "na naman?!" from friends. "It's a disease," one warned me. "You fall in love with places too much."
Also read: I Spent Two Months At The Beach To Cure A Broken Heart & Here's What I Learned
As everyone who has been stricken with the love bug knows, it's a pain to get attached. My last trip from Baler felt especially bad, as my stay was cut short due to a super typhoon. Feeling miserable that I still had half a bag of unworn clothes, I started packing. I'm not ready to leave, I told myself. I'll save up. I'll buy a lot. This is where I belong – I NEED to stay.
Maybe travellers who have fallen in love with places resonate with me: leaving is always too soon. We go through extreme measures — or at least, think about doing so — just to prolong our stay in the place that has captured our hearts. Sometimes, desperate times call us to bring a piece of the place back home. A dried flower. Sand in our bikinis. The scent of the ocean in our clothes, which, admittedly, doesn't smell very good after a few days. Finally, memories. Memories in different forms — polaroids, Instagram posts, or indecipherable scribbles in our diaries.
Taking a bow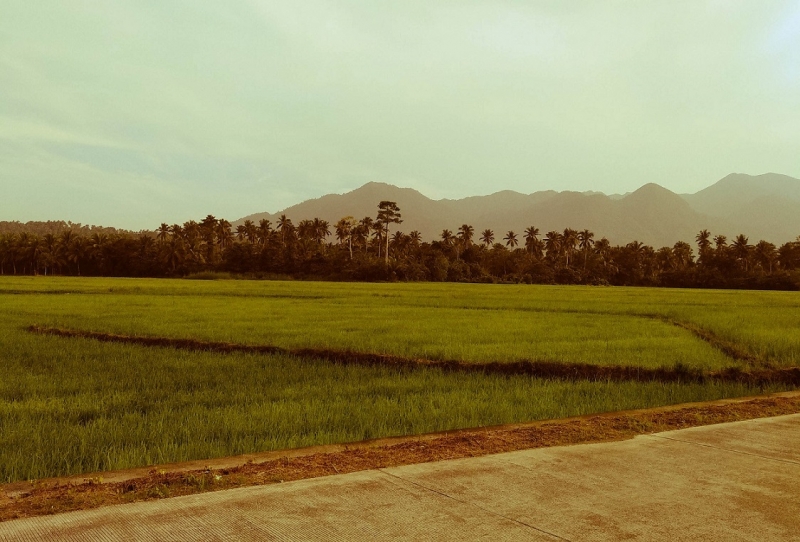 As for me, this is how I best preserve my memories — through written form. I relive the last scenes just before my departure, and I stay in these moments forever. Always in present tense. An unending narrative protected by wishful thinking.
My friend finishes his tale. We reach the part of the street that's nestled among stretches of crops, palm trees and rivers. With the sun starting to set, the sky has turned into a tranquil shade of orange. The kids have gone home, the environment settled in solace, and the field was ours.
"Natry mo nang sumayaw dun?" I break the silence.
"Bakit naman ako sasayaw sa gitna ng palayan?"
I take his hand and squeeze it firmly, serving as my cliché declaration that I never wanted to let go.
"Para parang movie. Final scene, kumbaga. Pero may sequel pa."
We run, trying to chase the last remaining daylight. Thirty-one hours left, I count. Our feet stop at the middle of the field, where he twirls me around and around and around until the sun sets. Engulfed in darkness, I pray for the day when I won't ever have to say goodbye to the place I've grown to love.