If you still haven't heard the news, Boracay Island — the Philippines' premier tourist spot for beach lovers — is on a shutdown for a minimum of six months starting this April. This is essentially targeted to helping the island heal from the bad consequences of overcrowding, water pollution and other forms of abuse done by local and international tourists through the years.
The move has already gotten mixed reviews from all over the world with some expressing satisfaction and pride, and some expressing surprise and disappointment. For those of you who meant to visit Boracay sometime these next months, making a backup plan should be your top priority by now. The good news is that the Philippines is filled with other beach destinations — a number of them even rivalling with the charm of Boracay — that you can still experience. We gathered our personal favourites and here they are!
Also read: Boracay Closure: Latest Updates & Advisories
1. Siargao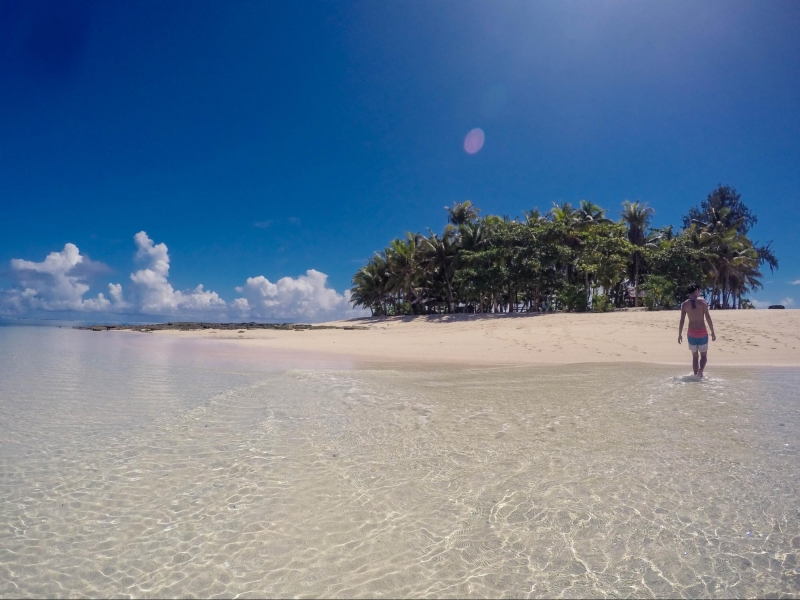 First on the list is probably the closest island we have to Boracay in terms of exuding that "true" island vibe — palm trees, white sand beaches, commercial establishments, nightlife, among others. It's become famous over the past years to the point of being featured a few times in local films and travel shows. Local airlines have recently launched direct routes to the island from key cities in the country like Cebu and Manila, so going here has become a lot more convenient as well.
Things to do: Surfing in Cloud 9, island hopping to Guyam, Daku and Naked islands, motorbike tour of the vicinity and a chill afternoon swim in Magpupungko Tidal Pool
Also read: 3 Days Siargao Itinerary for Your Next Barkada Getaway
2. La Union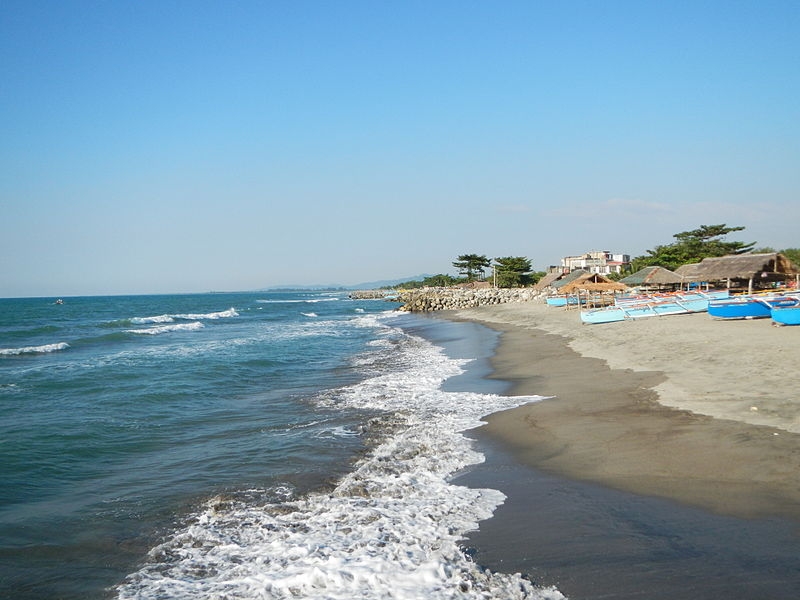 A big portion of the yearly Boracay crowd comprises of Filipinos living in the National Capital Region who seek for a change in scenery every now and then. You won't find sand as white as the beaches of Boracay or paragliding and island hopping. But what the place lacks in those areas, it makes up in the go-with-the-flow experiences it provides, from having a beer session at one of the beachside hostels or learning how to surf the waves of South China Sea.
Things to do: Surfing, bonding with or making new friends at Flotsam & Jetsam Hostel, trekking to Tangadan Falls
3. El Nido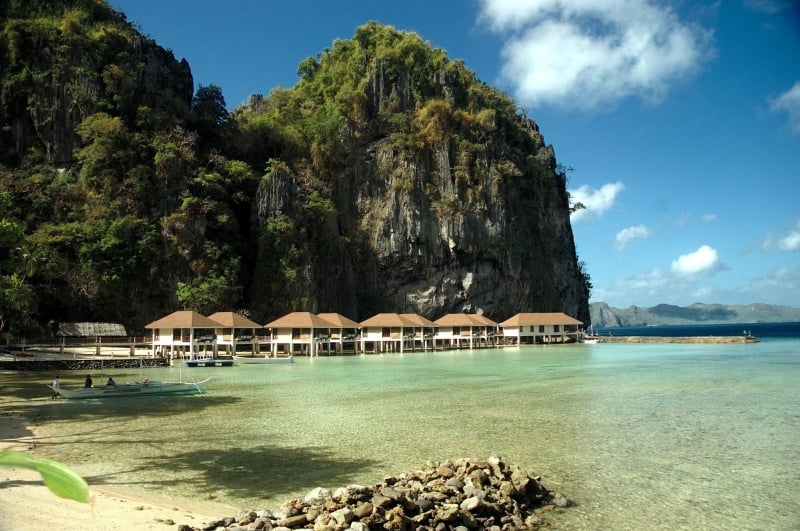 From an international perspective, both Boracay and Palawan are easily two of the most recognisable tropical destinations in the Philippines. What makes Palawan different, especially El Nido, is the wide range of landscapes you will see and experience through multiple tour options. The town is also generally less cramped than Boracay. For people who will miss the vibrant nightlife of Boracay, there are also a number of bars and resorts in town that let you extend the fun up to the wee hours of the morning.
Things to do: Availing any of the island hopping tours, hiking to Taraw Peak, diving in Dilumacad Island or Helicopter Island and tasting the pizza at Altrove
4. Panglao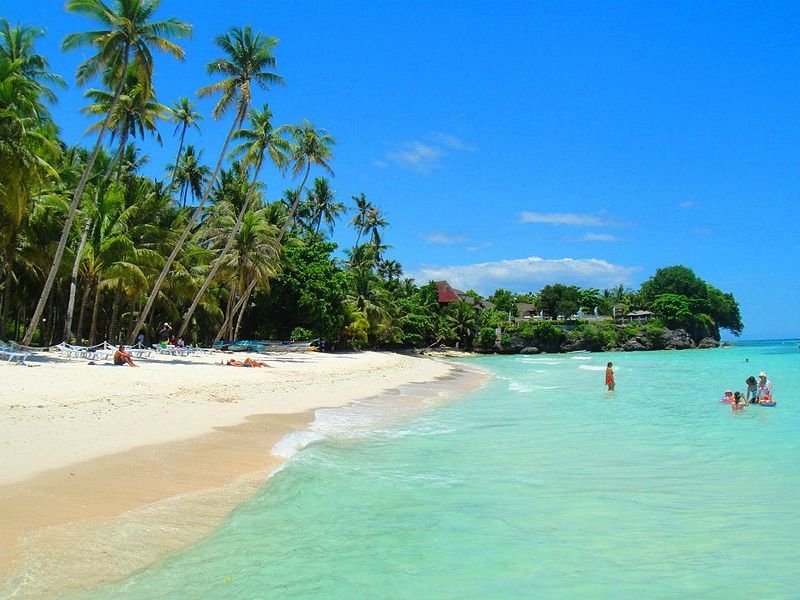 Like Boracay, Panglao in southwestern Bohol capitalises mostly on its glorious white sand beaches. There are no rivers or lakes on the island, so expect most of the tourists to be centred along the shores during most seasons. Budget accommodations and high-class resorts can be seen everywhere in the vicinity so getting a place to stay in will never be a problem for all kinds of tourists. After Boracay, there are also plans by the government to close Panglao to tourists in the future, but until that happens, the island is all yours to explore!
Things to do: Beach bumming in Alona and Dumaluan beaches, visiting nearby attractions like Chocolate Hills and Tarsier Sanctuary, and watching dolphins and whales at Pamilacan Island
5. Matnog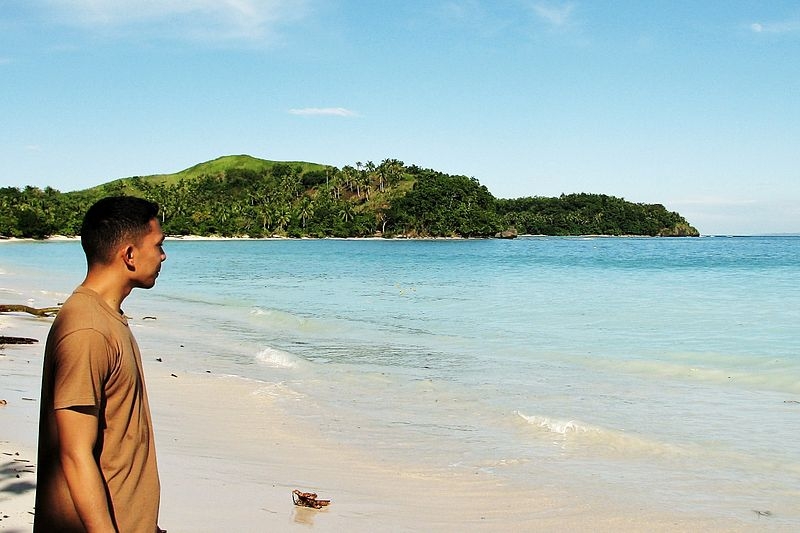 While not yet as famous as the first four on the list, the town of Matnog in the province of Sorsogon certainly has all the characteristics to be the next big thing in the Philippines. Besides being an affordable gateway connecting Luzon to Eastern Visayas, it is famous among locals residing in the region for its untouched charm, very much like Boracay years and years ago. Its remoteness is both an advantage and disadvantage mainly because it's not yet fully developed. However, you can bet that you won't be dealing with large crowds of tourists here compared to other destinations.
Things to do: Island hopping to Tikling Island, Juag Marina Sanctuary, Calintaan Cave and Subic Beach
6. Malapascua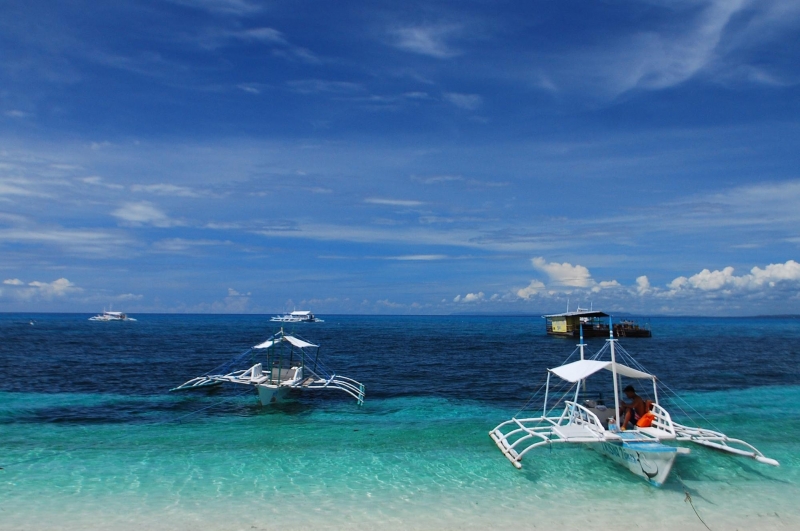 Mention the island to local and international travellers and there's a good chance you'll hear back the words "diving" or "thresher sharks". Indeed, this northern Cebu paradise is more than just another picture-perfect destination for beach-lovers. If you're down to have an up-close encounter with these shark species and practise your diving skills at the same time, Malapascua is the place to be in.
Things to do: Diving at North Point, Monad Shoal or Chocolate Island, playing sports like volleyball on the beach, and climbing to the Malapascua Lighthouse
7. Nasugbu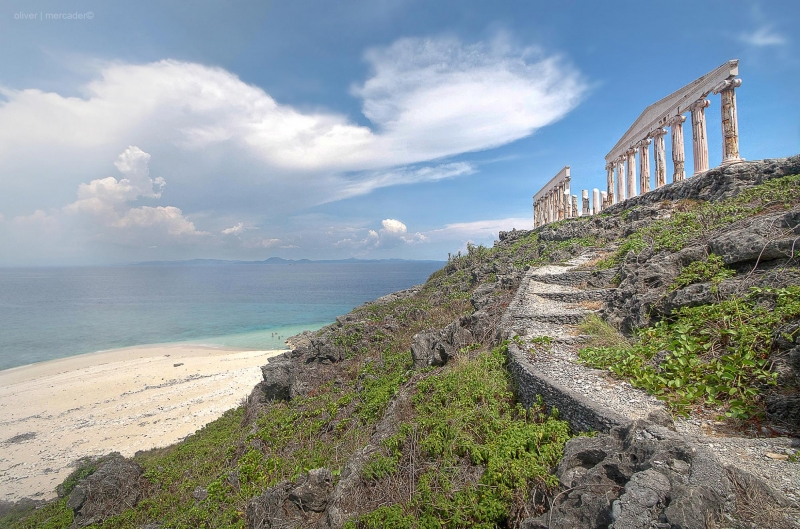 If you come from Manila and feel uncomfortable about being away for more than a day, then heading to one of the beaches in Nasugbu is your best bet. Despite this town in Batangas requiring only a few hours of land travel from the city, it doesn't disappoint in giving the feel of being in a totally remote paradise through its many beaches and high-end resorts. It is home to the Greek-inspired ruins at Fortune Island which continues to be a popular stop among travellers.
Things to do: Cliff diving at Tali Beach, climbing to the peak of Mt. Batulao, playing around at a new inflatable island in the vicinity and having a picnic at Caleruega
8. Puerto Galera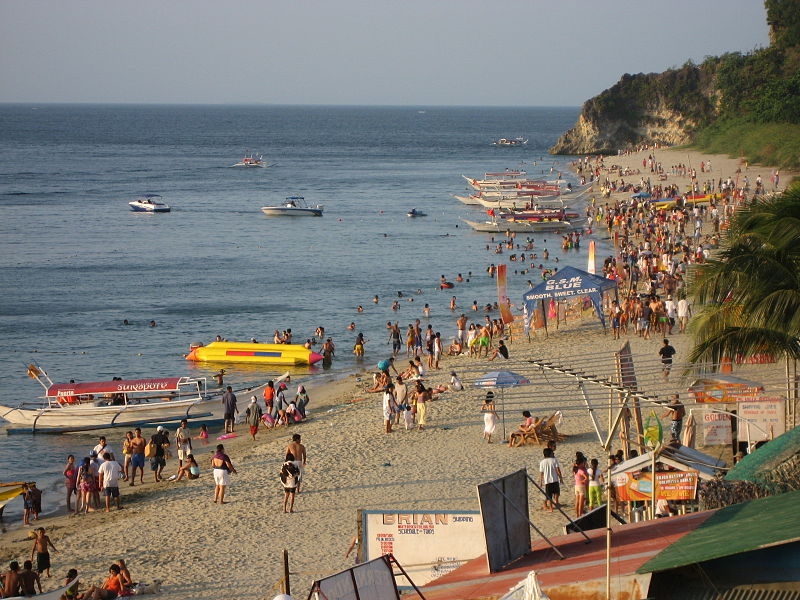 Another beach paradise slash diving heaven located south of Manila is Puerto Galera in the province of Oriental Mindoro. Previously recognised as a Man and Biosphere Reserve by UNESCO, its water is rich in marine life that makes snorkelling here a fascinating experience. Off the water, the beaches of Puerto Galera, particularly White Beach, are home to some of the liveliest parties in the province. Finally, like Boracay, viewing the sunset from here is something you won't want to miss.
Things to do: Lazing around White Beach, Palauan Beach and Talipanan Beach, diving, kayaking, snorkelling, visiting the Mangyan Village and exploring several waterfalls
9. Bantayan Island

Aside from Malapascua, Cebu's northern side is also home to another tropical hideaway that rivals the white sands of Boracay. But unlike the former, the place is still relatively undeveloped, hence visitors can enjoy a more laid-back time here on many days of the year. At this time, getting to the island takes nearly six hours if coming from Cebu City, so be sure to make the most of your stay by staying on the island for at least two nights.
Things to do: Availing a full-day tour of Virgin Island and Hilantagaan Island, skydiving, and beach bumming at Kota Beach and Sandbar
10. Mati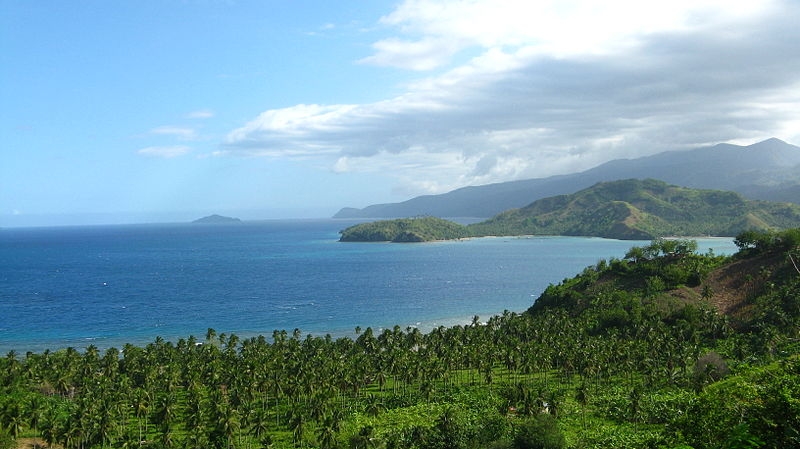 Mati, the capital city of Davao Oriental, is considered one of those lesser-known destinations in the country that actually has a lot to offer. At the moment, locals in the province get to enjoy the pristine beauty of its outskirts without competing with huge hordes of tourists from the bigger cities and other countries. Besides offering a stunning white sand shore at Dahican for everyone to play around on, it also has a selection of thrilling activities for adventure-seekers.
Things to do: Surfing and skimboarding at Dahican Beach, signing up on an ultralight aircraft flying experience, and trekking to or viewing the Sleeping Dinosaur island from Badas View Deck
Also read: 10 Hottest Summer Destinations for Your Next Barkada Trip
Boracay may seem irreplaceable for most of us, but that doesn't mean we can't explore these other stunning beach destinations while the island is in temporary rest. So what are you waiting for? Plan your much-needed beach holiday now!