UPDATE: As of 26 Oct 2018, here is the latest news on Boracay.
"Or would it be better to say 'Welcome back, Boracay,'" said DOT Secretary Romulo-Puyat in the official opening ceremony of Boracay and Cagban Port.
The long-awaited reopening of the island finally came to fruition this morning, 26 Oct 2018, after a dry run on 15 Oct 2018. Since then, 89 more hotels and resorts have complied with government requirements so that their establishments would have permission to operate on time. All in all, this makes 157 out of 455 hotels available for tourist booking and accommodation. As of writing, that also makes a total of 7, 308 available rooms in Boracay.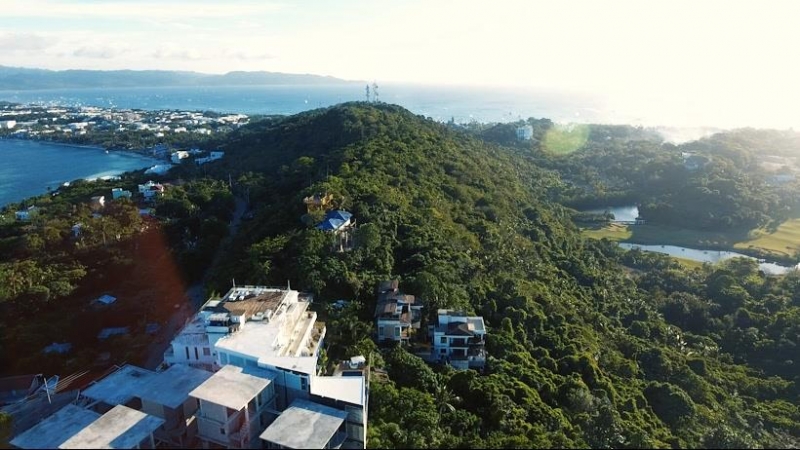 Despite the late or non-compliance of other hotel establishments, Boracay pushed through with its public opening. Throughout the ceremony, the need to continue environmental awareness and protection was emphasised. At the first part of the program, both Boracay's Environmental Warriors and the volunteer Kaligkasan Warriors of PNP were introduced. These groups of people took an oath during the ceremony to officially ensure the maintenance and the viability of Boracay's environment. Initiatives such as these also showcased the positive impact of cooperation between the PNP, DENR, and the DOT in the joint protection of the environment.
Aklan's Gov. Miraflores also spoke during the ceremony. Like many others, there were concerns on their end about affected livelihoods, but they were nonetheless thankful for the rehabilitation. He encouraged tourists, both local and foreign, to rediscover Boracay and learn from its history and rehabilitation. "Let us heal together and let us learn from it. But most importantly, let us continue on the development path that we have started," said Gov. Miraflores.
On the other hand, the hotel stakeholders were represented by Ms Fiona Molina who acknowledged the doubts that Boracay locals had during the closure. But she held steadfast to the results of the necessary sacrifice. "Having seen and been part of the rehabilitation efforts, we have a deeper appreciation of our pristine white sand beaches, our turquoise waters, and most importantly, the hard work needed to keep them this way," Molina said. She also urged all hotel and business owners to continue to be environmentally aware. "We must continually innovate and implement environmentally sound business practices."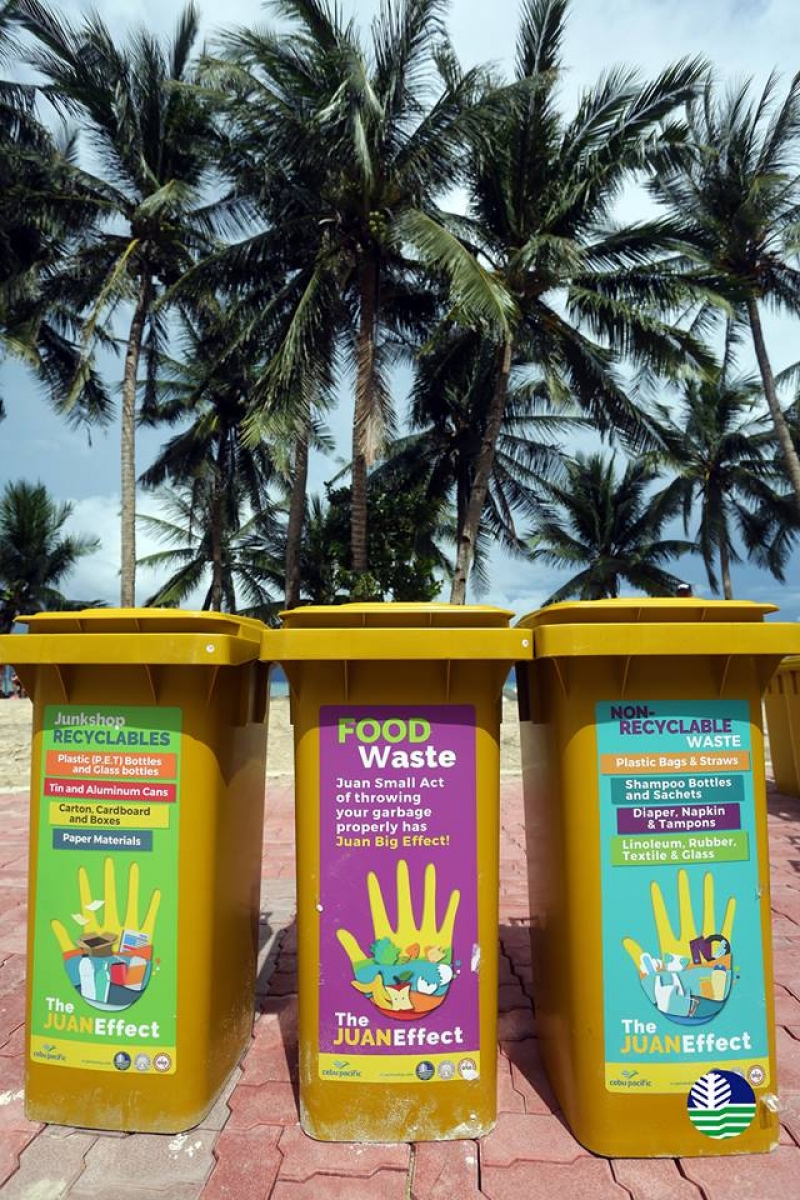 Secretary Bernadette Romulo-Puyat's closing statement summed up what everyone should expect as they see and experience the new Boracay for themselves, "This is the Boracay we fell in love with 30 years ago." Even so, the DOT urges everyone to be responsible tourists. Labelled trash bins have also been donated by Cebu Pacific and were distributed all around Boracay to promote proper waste segregation and to discourage any excuses from tourists. Furthermore, similar environmental initiatives will be replicated in Coron, Puerto Princesa, Oslob, Siargao, Bataan, La Union, Ilocos Norte, Subic, and Baler.
News sourced from the Department of Environment and Natural Resources. 
---
UPDATE: As of 17 Oct 2018, here is the latest news on Boracay's closure.
Boracay prepares for its official opening on Friday, 26 Oct 2018, with a dry run that started last Monday, 15 Oct 2018. As of writing, only 68 out of 455 hotels have complied with the government requirements that will allow these establishments to operate. Tourism Secretary Bernadette Romulo-Puyat also advised hotels that have not submitted complete documents to halt their advertisements and promotions to avoid possible liabilities.
The government will also strictly prohibit smoking and drinking in public places when Boracay officially opens on 26 Oct 2018. Big parties at beach areas, gambling and casinos are also banned on the newly rehabilitated island.
Most importantly, a new policy about tourist capacity will be enforced. In a recent cabinet meeting, the Department of Tourism (DOT), the Department of Environment and Natural Resources (DENR), and the Department of the Interior and Local Government (DILG), decided that Boracay will only have 6,405 daily entrances and 19, 215 tourist population per day.
In light of this, the government agencies are considering to apply new limits to carrying capacities of other major tourist spots. Secretary Romulo-Puyat gave El Nido, La Union, and Panglao as possible destinations to reinforce such policies.
News sourced from Republic of the Philippines News Agency.
---
UPDATE: As of 1 Sept 2018, here is the latest news on Boracay's closure.
The DOT has released an initial list of accredited Boracay hotels that have complied with government requirements and are prepared to open for business by 26 Oct. So far, there is a total of 25 hotels that have been cleared by the Department of the Interior and Local Government and the Department of Environment and Natural Resources. Boracay also has approximately 2,063 hotel rooms ready to use for the island's reopening.
List of accredited hotels
Luana Hotel/Hue Hotel
Astoria Current
Boracay Mandarin Island Hotel
Boracay Haven Resort
Boracay Haven Suites
Casa Pilar Beach Resort
Boracay Holidays Beach Resort
El Centro Beach Resort
De Paris Beach Resort
Best Western Boracay Tropics
Surfside Boracay Resort & Spa
Fairways and Bluewater Beach Resort
Discovery Shores
The Lazy Dog
Red Coconut Beach Hotel
Starfire Resort
Canyon de Boracay
AV Seven Resort
Azalea Apartment Hotel
Reef Retreat Resort
Nigi-nigi Nu Noos'E 'Nu Nu Noos Beach
The Club Ten Beach Resort Boracay
Ferra Hotel
Den Pasar Beach Resort
Blue Coral Beach Resort
News sourced from Republic of the Philippines News Agency
---
UPDATE: As of 21 Aug 2018, here is the latest news on Boracay's closure.
Hotels to open
According to the Department of Tourism (DOT), they aim to open at least 5,000 room accommodations in Boracay on 26 October 2018. Starting from these 5,000 rooms, the DOT will slowly increase the opening of more rooms depending if Boracay's hotels and resorts can comply with government requirements.
As of now, the DOT can not guarantee how many establishments will be able to comply with these requirements, but they are on standby for immediate accreditation once they receive clearances from the Department of the Interior and Local Government (DILG). An accreditation from the DOT is the final step before establishments can operate in Boracay.
The DOT plans to have a "soft opening" for the shores of Boracay as the rehabilitation comes to an end. "The strategy is for us to open quietly. There would be no major fanfare, no major event. In fact, we wanted it just to have some sort of soft opening and the directive of our secretary is to really phase, to do the opening in phases," DOT Undersecretary Arturo Boncato said.
The relaunch campaign
In the meantime, the DOT is in the process of creating a three-month campaign that will feature a rehabilitated Boracay to local and international tourists alike. Boncato claims that they have allotted ₱150 million for this campaign. "It's a three-month campaign announcing not only domestically but internationally, especially to our major markets, the North Asian markets, to plan their trips to Boracay within the next few months," added Boncato.
Having been closed to tourists last 26 April for rehabilitation, there are only two months left before Boracay is scheduled to open. The Tourism Infrastructure and Enterprise Zone Authority (TIEZA) claims that everything is still on track.
News sourced from Republic of the Philippines News Agency
---
UPDATE: As of 5 June 2018, here is the latest news on Boracay's closure.
Lives affected
Bayan Muna Representative Carlos Zarate has expressed his growing concern for the people of Boracay, most especially the marginalised sector whose livelihood depended on the tourism industry. According to him, although they recognise the need to rehabilitate Boracay's environment, the government should also bear the responsibility of having a solid plan to help the residents of the island who are affected by the shutdown.
"We care for the environment, the trees, the fishes, the turtles and other life forms, but we must first and foremost take care as well of the people, the poor masses especially. They should not be swept out in the rehabilitation and improvement of Boracay. The people are an integral part of the island," Zarate said. Read more here.
To this day, it is still unclear what the government's plan is when it comes to compensating Boracay's locals for the loss of jobs and livelihood throughout the time Boracay is being closed.
Vague plans
Instead of getting a clear explanation of what the government's plans for Boracay are, Zarate also said that they are uncertain which the real priority is— rehabilitate Boracay for environmental reasons or make it an area for agrarian reform. Now the residents and outsiders have started to worry if the rehabilitation will truly be over within six months.
Meanwhile, businesses, such as eateries and resorts, on the island are dead and shut down. Only a handful remain open. According to Rappler, one business owner named Boyet Sacdalan has kept his bar open for the sake of his workers. "We're only operating for our employees because I don't want them to see that I'm giving up. But we're operating at a loss," Sacdalan said.
In an update from Inquirer during a public hearing, it was also stated that Nenette Aguirre-Graf, president of the Boracay Foundation Inc., already requested government agencies to include Boracay's residents and business owners in the planning stage while they go through with the rehabilitation initiative.
Boracay residents, who are speaking out about the government's apparent neglect of their island's workers and businesses, have formed a group called We Are Boracay. Based on an article from Rappler, this alliance has appealed to the government during a hearing of the House committee of natural resources, saying that the government should help with onsite relocation to prevent dislocation from livelihood and employment.
Progress
On the other hand, the Department of Tourism posted a video of updates on their Facebook where we can see how Boracay's environment is being cleaned. Locals are also heard saying that although their livelihoods are affected, they understand that the rehabilitation is for the good of Boracay and that they are happy with the changes. Road developments are also discussed and seen in the video.
"Isang buwan na rin ang nakalipas mula noong isara ang Boracay sa publiko. Samahan ninyo po akong libutin ang isla upang alamin ang mga magagandang pagbabago." #SaveBoracay

Department of Tourism – Philippinesさんの投稿 2018年5月27日日曜日
---
UPDATE: As of 26 April, this is what Boracay looks like on the first day of closure.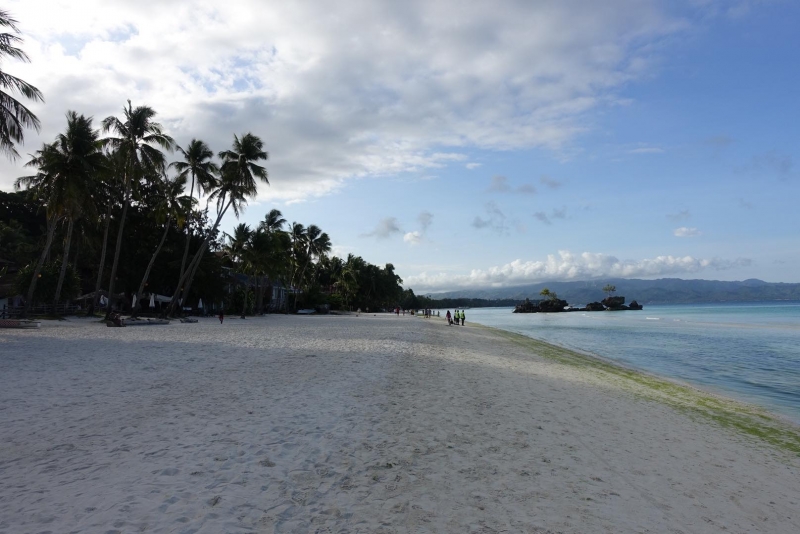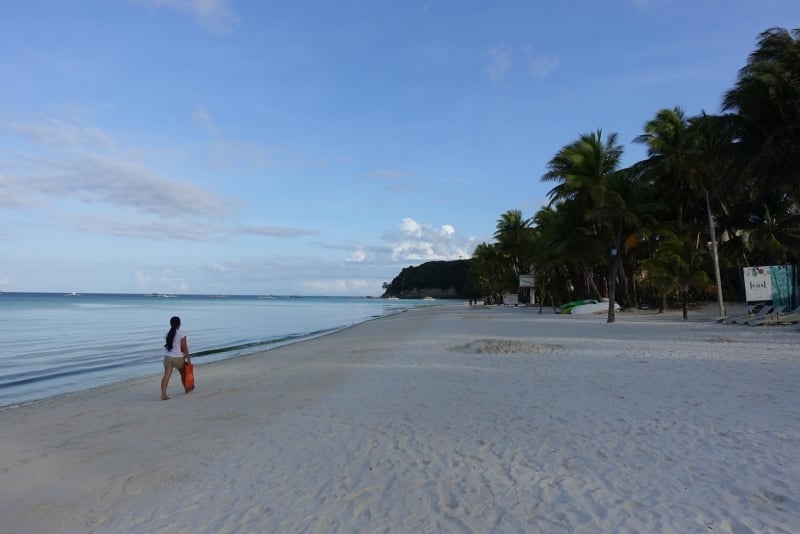 The following are also guidelines to keep in mind as Boracay's rehabilitation is ongoing:
Boracay is off limits to all tourists.
Residents and workers will have to present a government ID if they want to enter the island. Non-government IDs with barangay certification of residency will also be accepted.
Only residents are allowed to swim at a designated location in Station 1 from 6am-5pm. No other area is open for swimming, and to no other people.
Visitors aren't allowed to enter the island except for emergency situations.
Media must coordinate with DOT for their news coverage.
Floating structures are not allowed up to three km of the shoreline.
Foreign residents must be revalidated by the Bureau of Immigration.
Caticlan and Cagban Jetty Port are the only entry and exit points.
---
Starting 26 April 2018, Boracay will undergo a cleanup and closure for six months. Presidential Spokesperson, Harry Roque, made the announcement on Wednesday, 4 Apr, and confirmed that the iconic tourist destination will be closed to tourism. This initiative was triggered by President Duterte's visit to Boracay last year when he called it a "cesspool" after seeing its environmental state.
The businesspeople and locals of Boracay have expressed concern that the shutdown will disrupt their livelihood and source of income for the months to come. According to Senior Deputy Executive Secretary Menardo Guevarra, Calamity Funds would be allocated to compensate stakeholders and employees affected by the rehabilitation. No specific amount was stated.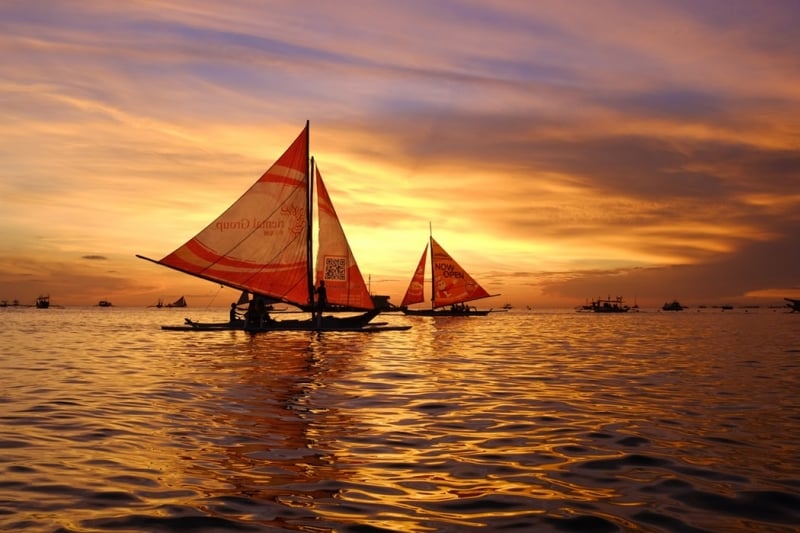 Philippine Airlines (PAL) will also lessen their flights between Manila and the Boracay towns of Kalibo and Caticlan from 20 Apr to 27 Oct 2018. They will suspend Boracay flights between Cebu and Clark from 26 Apr to 27 Oct 2018. But PAL will continue to operate nine weekly flights between Manila and Kalibo, and seven weekly flights between Manila and Caticlan.
On the other hand, Cebu Pacific (CebuPac) has cancelled the following flights from 26 Apr to 25 Oct 2018:
Manila-Caticlan-Manila 5J 891/892 Daily

Manila-Caticlan-Manila 5J 895/896

Manila-Caticlan-Manila 5J 899/900

Manila-Caticlan-Manila 5J 901/902

Manila-Caticlan-Manila 5J 905/906

Manila-Caticlan-Manila DG 6241/6242

Manila-Caticlan-Manila DG 6243/6244

Manila-Caticlan-Manila DG 6247/6248

Cebu-Caticlan-Cebu 5J 132/133 Daily

Caticlan-Clark-Caticlan DG 6298/6299 Daily

Manila-Kalibo-Manila 5J 331/332 Daily

Manila-Kalibo-Manila DG 6317/6318

Manila-Kalibo 5J 339 Sun-Thu

Kalibo-Cebu 5J 413 Daily

Kalibo-Cebu 5J 415 Sun/Fri

Cebu-Kalibo-Cebu 5J 416/417 Sun

Clark-Kalibo 5J 351 Tue/Thu/Sat

Kalibo-Clark 5J 352 Mon/Wed/Fri

Kalibo-Incheon-Kalibo 5J 180/181 Daily
You may also catch these CebuPac flights from 26 Apr to 25 Oct:
Manila-Kalibo 5J 337 Daily (except 1-4 May 2018)

Kalibo-Manila 5J 338 Daily (except 1-4 May 2018)

Manila-Caticlan DG 6245 Daily

Caticlan-Manila DG 6246 Daily

Cebu-Caticlan DG 6272 Daily

Caticlan-Cebu DG 6273 Daily
If your CebuPac booking was cancelled, you also have the following options:
Get a full refund

Place the full value of the ticket in a travel fund

Rebook the flight subject to seat availability

Reroute to any domestic destination subject to seat availability
We really hope that this six-month shutdown will be fruitful and worth it in the end. In the meantime, we have no other choice but to cooperate with the government and fly to other beach destinations. Don't worry, there are plenty in the Philippines!
Also read: 15 Unspoilt Beaches in Mindanao You've Probably Never Heard Of