Often hailed for its island paradises and natural wonders, Quezon Province has steadily grown into one of the most sought-after beach destinations in southwestern Luzon. From fine white sands to secluded coves, this underrated province in Calabarzon surely makes for an idyllic tropical getaway. If you're looking for an unspoiled beach destination just a couple of hours away from Metro Manila, then look no further. Here are some of the best beaches in Quezon Province that deserve a spot on your bucket list! 
Also read: 12 Affordable Beaches Near Manila for Long Weekends & Quick Getaways
Best islands, resorts, and beaches in Quezon province
1. Unisan Sands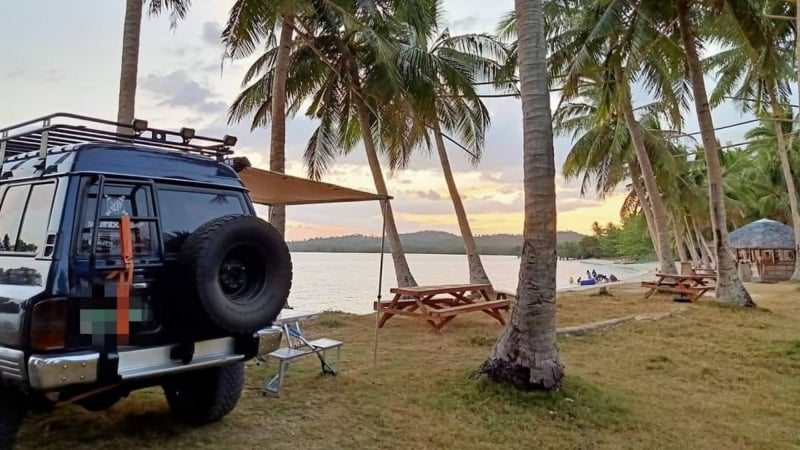 With its fine white sands and calm waters, Unisan Sands in Unisan, Quezon is a must-visit for those looking for an affordable yet comfortable beach stay. A relatively secluded area off the grid, this beach resort allows you to easily unplug, unwind, and enjoy nature. Explore its sprawling shoreline and rock formations that make for the perfect IG feed backdrop. 
How to get there: From Cubao, take the JAC Bus Liner bus bound for Lucena. Alight at Dalahican Ferry Terminal. Then, ride another bus heading to Unisan. 
2. Salibungot Beach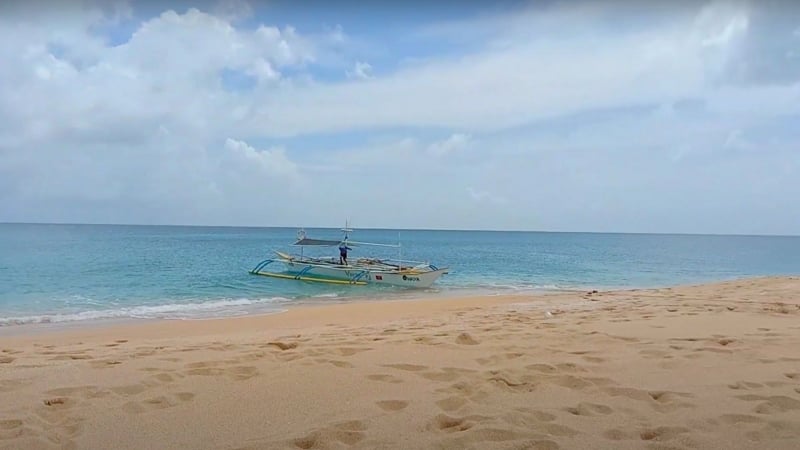 Tucked away in one of the smallest towns in the Quezon province is the island municipality of Jomalig. Here, you can find the island's premier beach: Salibungot Beach. It is quite popular for its golden sand and gorgeous crystalline waters. While journeying from Metro Manila to this hidden paradise may be a long one, the island's natural beauty makes it absolutely worthwhile. 
How to get there: Take a bus to Real, Quezon Province. Once in Real, take a tricycle to the Ungos Port and ride the boat bound for Jomalig Island. You will know that you have reached Jomalig when you see a long stretch of a golden sand beach. However, other alternative routes exist for those who wish to travel via their own cars. 
3. Dampalitan Beach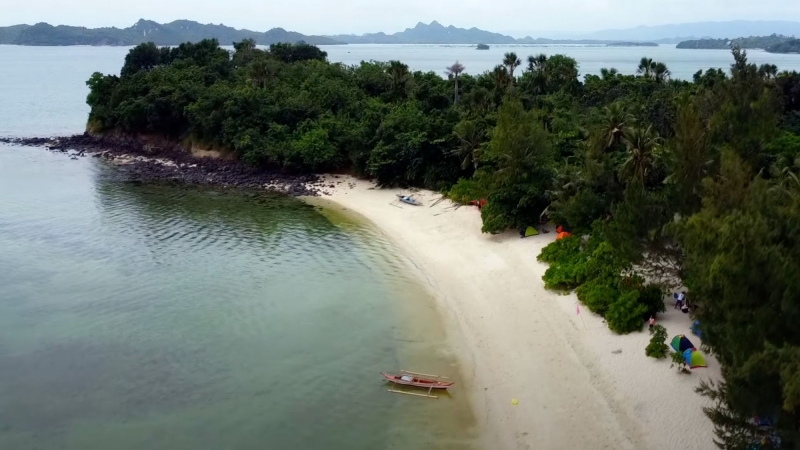 Camping by the beach? Dampalitan Beach in Padre Burgos, Quezon has got you covered! It features the widest bed of creamy white sand, which makes it a great campground for beachgoers. Compared to other neighbouring islands, Dampalitan boasts tons of trees that allow for laidback vibes and cool winds to breeze over the coastline.

How to get there: Take a bus heading to Lucena City. Get off at Lucena Grand Terminal then take another bus to Unisan. Alight at QCRB Bank in Padre Burgos, then take a tricycle to Aplaya. Lastly, board a boat in Aplaya to get to Dampalitan Island. 
4. Borawan Beach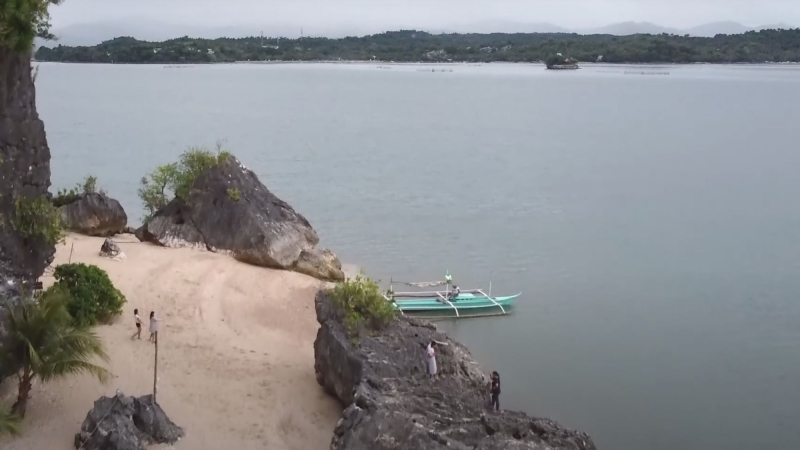 Another popular beach in Quezon province would be Borawan Beach (a contraction of Boracay and Palawan). Borawan got its name because of its white sand similar to that of Boracay and its impressive beach rocks reminiscent of Palawan's limestone mountains. For a long time, Borawan has always been one of the province's best-kept secrets, but in more recent years it has slowly grown into a go-to beach destination among Manileños.

How to get there: Take a bus heading to Lucena City. Get off at Lucena Grand Terminal then take another bus to Unisan. Alight at QCRB Bank in Padre Burgos, then take a tricycle to Aplaya. Lastly, board a boat in Aplaya to get to Borawan Island. 
5. Puting Buhangin Beach and Kuwebang Lampas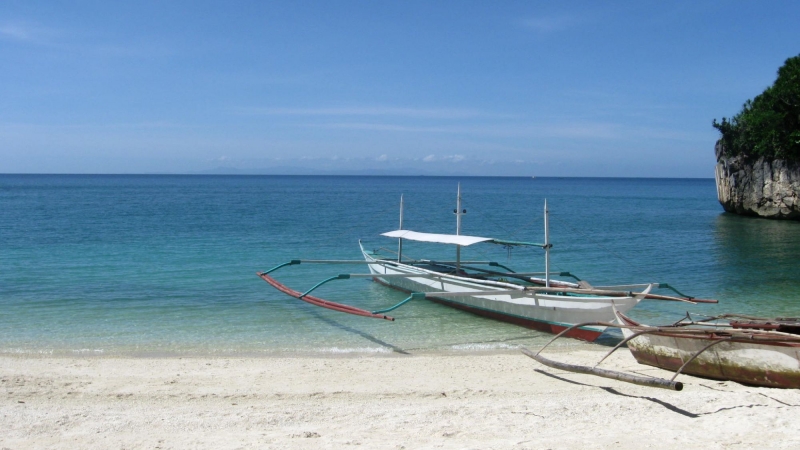 As its name suggests, Puting Buhangin Beach features a wide stretch of white sand and a beautiful sight of crystal-clear waters. Here, you can also spot a small cove towards the end of its shoreline called Kuwebang Lampas. Thus, making it the perfect cooling and hiding spot from the afternoon sun. Note though: This small enclave can get crowded during peak season, as it is a relatively short walk from each end of the beach. 
How to get there: Take a bus at Lucena Grand Terminal in Lucena City. Ride the bus bound for Unisan. Get off at QCRB Bank in Padre Burgos, then take the tricycle to Aplaya. Once in Aplaya, you will need to take a boat that will take you to Puting Buhangin on Pagbilao Island, Dampalitan Island, or Borowan Island.  
6. Kanaway Beach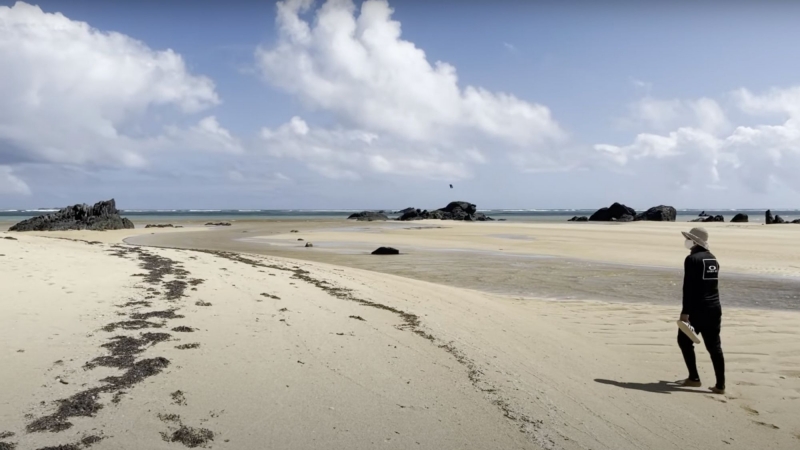 Another picturesque beach on Jomalig Island would be Kanaway Beach. It comprises a vast bed of golden sand featuring natural ripples and dunes. Additionally, it boasts tons of beautiful coral-like rock formations, perfect for levelling up your travel photos. What's more? Just a stone's throw away from Kanaway are a few islets (Pulo and Manlabat) beachgoers can walk to during low tide.
How to get there: Take an Infanta-bound bus at Raymond Bus Terminal in Legarda, Manila. Alight at Real, Quezon, then take a tricycle to Ungos Port. Lastly, look for the boat that will take you to Jomalig Island. 
7. Minasawa Island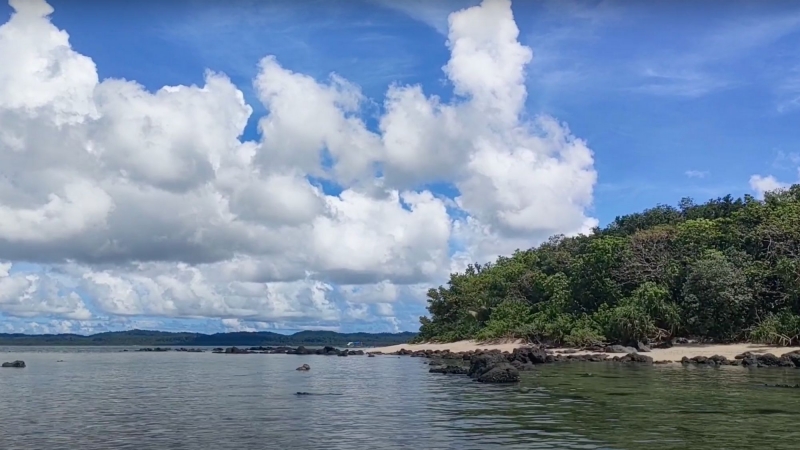 Home to a lush green forest and pristine azure beaches, Minasawa Island serves as a home to some of the Philippines' endangered bird species. That said, avid bird watchers, sunbathers, and vacationers who want to destress in nature flock to this tropical enclave. 
Minasawa is part of the Polillo Islands, a group of islands and islets located in the Philippine Sea. Other exciting activities to do among the Pollilo Islands include trekking, exploring caves, and playing among its waterfalls. 
How to get there: From Legarda Terminal in Manila, take a bus bound for Infanta. Get off at Real, Quezon then ride a tricycle to Ungos Port. From Ungos Ports, take either a fast craft of roro to Anawan Port in Polillo Island. Then, alight at the town of Burdeos to get to Minasawa Island.
8. Lingayen Cove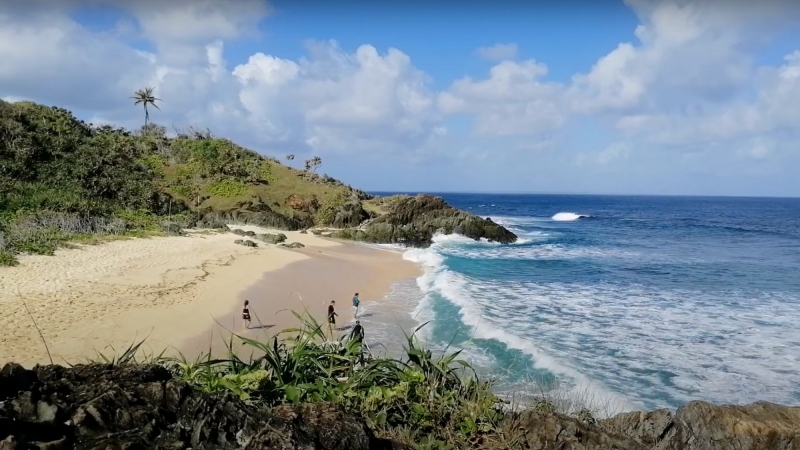 Yet another laidback beach in Jomalig Island: the picturesque Lingayen Cove aka the "Little Batanes" of Quezon. Situated between two rock boulders, this idyllic inlet features a long stretch of golden sand and an aqua-blue ocean. Surround by high rock cliffs and lush trees, it promises a calming slice of paradise. If you're feeling a little adventurous, you can hike up its huge rock formations for more breathtaking views.
How to get there: From Manila, take a bus bound for Infanta at Legarda Terminal. Alight at Ungos Port then ride a boat heading to Jomalig. Once you get to the Jomalig landing port, ride a habal-habal going to the resort of your choice.
9. Alabat Island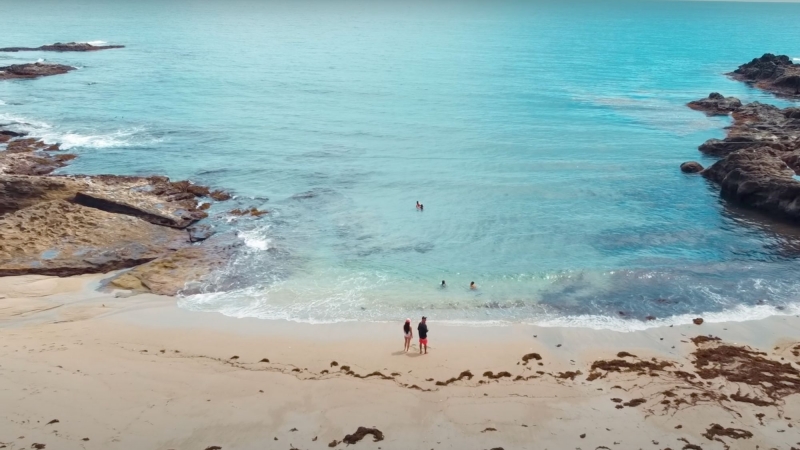 Often lauded for its clean and well-managed surroundings, Alabat Island treats you to a peaceful and somewhat old-charm vibe. Some of its most popular beaches include Kabila Beach and Villa Norte, which you can also expect to be kept well-maintained. Here, beach bums can enjoy a number of activities from sunbathing to snorkelling to rafting.

How to get there: From Metro Manila, take a bus heading to Bicol. Then, alight at the Port of Atimonan, which is the drop-off point to Alabat Island. 
10. Cagbalete Island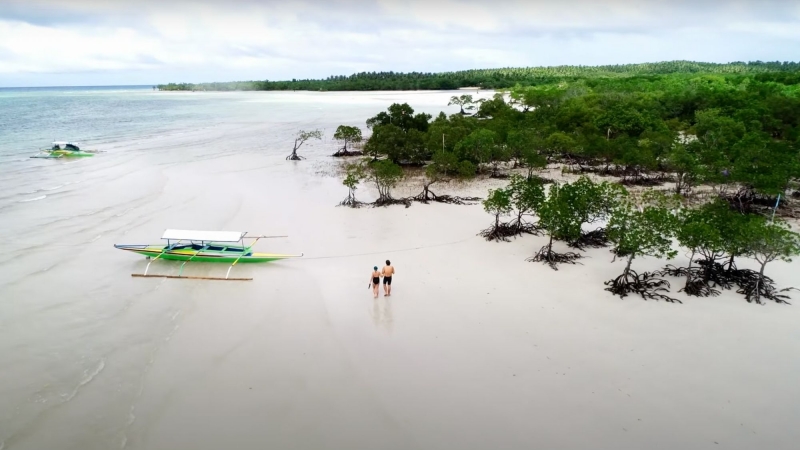 Located off the coastal town of Mauban, Quezon sits the quaint Cagbalete Island. Often regarded as the Boracay of the Pacific, Cagbalete boasts expansive fine white sandbars and sparkling waters. And just like Jomalig Island, it is dotted with tons of lush Agoho trees, which allows for cool breezes. Moreover, it is home to beach resorts that offer affordable stays and comfortable accommodations.

How to get there: Board the Jac Liner Bus bound for Lucena. Get off at the Lucena Grand Terminal and take a bus to Mauban Terminal. Once you get to Mauban Terminal, walk to the tourist port for Cagbalete Island. 
Also read: 10 Idyllic Beachfront Rentals Near Manila for a Private Slice of the Beach

Looking for more underrated tropical gems to explore on your next beach getaway? These islands and beaches in Quezon province definitely deserve a spot on your bucket list. However, be sure to prepare for crowds during peak season, Nevertheless, these paradises await you all year round!