In a perfect world, summer would simply be all about sandy toes, sun-kissed skin, and the mesmerising sounds of the ocean. There are endless descriptive adjectives to mirror the possibilities and positivity that this well-anticipated season brings. But let's face it, summer in the Philippines is equivalent to hulas season. Some days can get so intensely hot that getting out of the house is no longer an option. 
But the thing is, staying indoors throughout these peak months is unrealistic — and of course, not everyone has the privilege of doing so. This being said, we're welcoming summer with mixed feelings; but since it's inevitable, know that we're in this together. There's no way to totally get rid of the lagkit and init na nakakainit ng ulo feelings, but with these tips to beat the summer heat, we'll manage like we always do! 
Also read: 10 Affordable Summer Accessories to Complete Your Look
Ang init! Practical tips to beat the summer heat
1. Dress the part
Now is the right time to invest in practical and cool outfits. During the past year, the highest recorded heat index in the Philippines was 53°C, which PAG-ASA defines as the "human discomfort index." We expect to experience the same heat (if not hotter) this dry season, so dressing accordingly is a must! 
Beyond fashion and aesthetics, there's a scientific reason why light-coloured clothing is one of the top choices during summer. Dark colours absorb light and heat, while light colours reflect these. 
Aside from picking softer tones for your summer outfits, one helpful tip to beat the summer heat is to wear clothes made with breathable material like cotton, rayon, or linen. Our body already produces so much heat as it is, and trapping it with tight and thick clothing in the summer simply doesn't make sense. 
Also read: Where to Buy Cute Pajamas That Will Upgrade Your WFH Look
2. Stay hydrated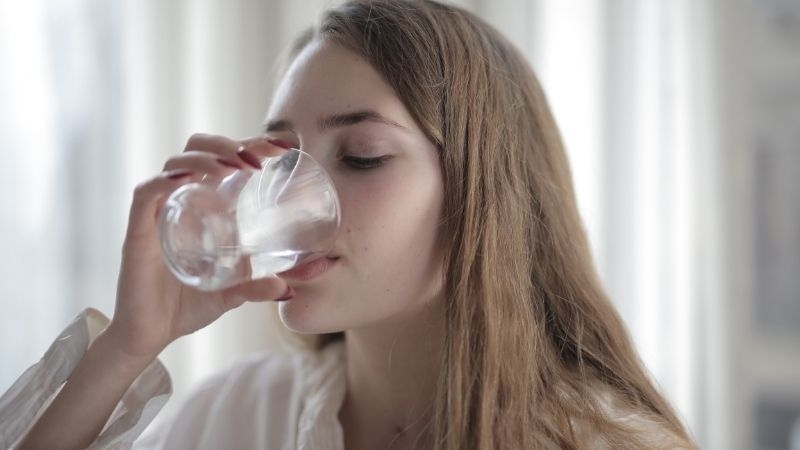 Warm weather calls for more water intake. From the average two litres a day, we are encouraged to drink more and increase it to 2.5 litres during the summer. It helps regulate the heat and replace water loss when we sweat. Whether you're just relaxing at home or you are headed out, water is a must! 
On top of that, drinking water has more perks than you can imagine. You'll have glowing skin; it can even aid in weight loss, plus it helps the body get rid of toxins. There's literally nothing to lose when it comes to hydrating, so don't keep your cute and fancy tumblers waiting! 
Also read: 10 Reusable Bottles and Tumblers for Your Travels
3. Take more showers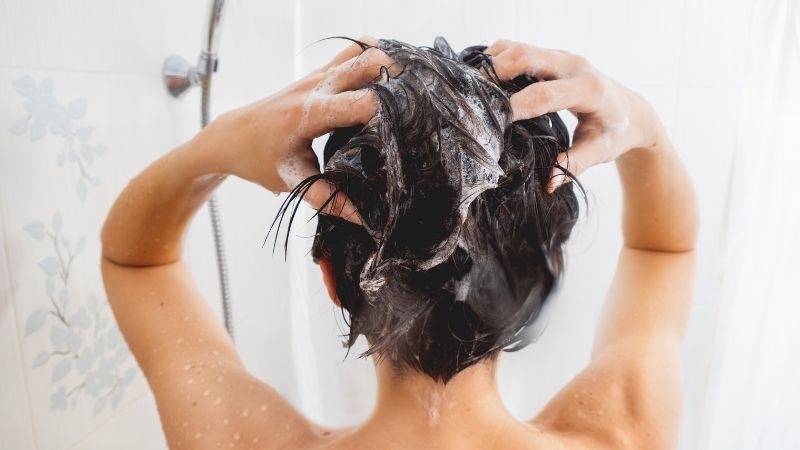 We already know better — showering more often than usual is a foolproof way to beat the summer heat. And yes, for a few months, you'll inevitably be dealing with a higher-than-usual water bill, but it's a great prevention to serious conditions like heat stroke and heat exhaustion. 
A rejuvenating cold shower in the midst of a humid day is priceless and refreshing. More than that, we also enjoy its benefits to the immune system and blood circulation.
Most importantly, have you ever wondered why when you're stressed you tend to take longer showers? Apparently, exposure to chilly water sends signals to our brain that allows the release of natural antidepressants which eventually minimises stress and elevates your mood! How's that for hitting two birds with one stone?
Also read: Did You Know? Shower Thoughts Are Proven to Boost Creative Ideas
4. Eat light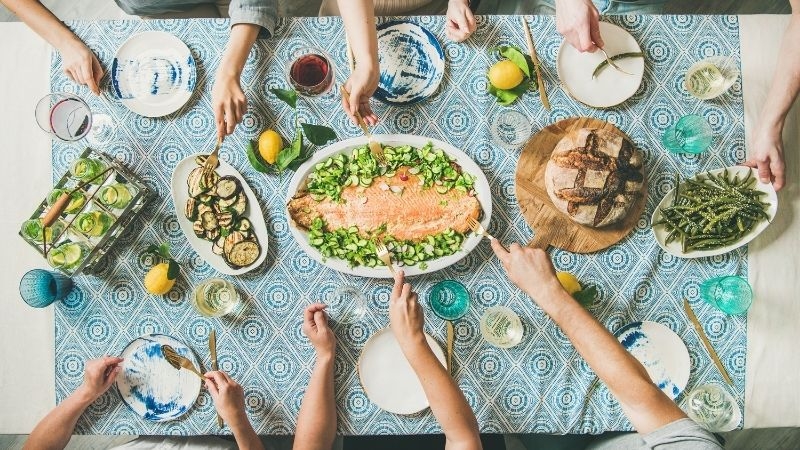 "There's no diet on the island." That's something you'll repeatedly hear on vacations, and honestly, it's okay to indulge from time to time. But to beat the summer heat also means a change in diet. The key is to avoid high-carb foods; and instead of eating heavy meals, it is recommended to eat multiple light meals within the day. 
The summer heat alone has a way of tiring us out, and consuming hard-to-digest food can make us feel bloated. In turn, this eventually minimises our productivity, as it makes it harder for us to move. Make the most of the season by opting for (seasonal) fruits and vegetables that also have significant water content to avoid dehydration.
5. Relax ka lang!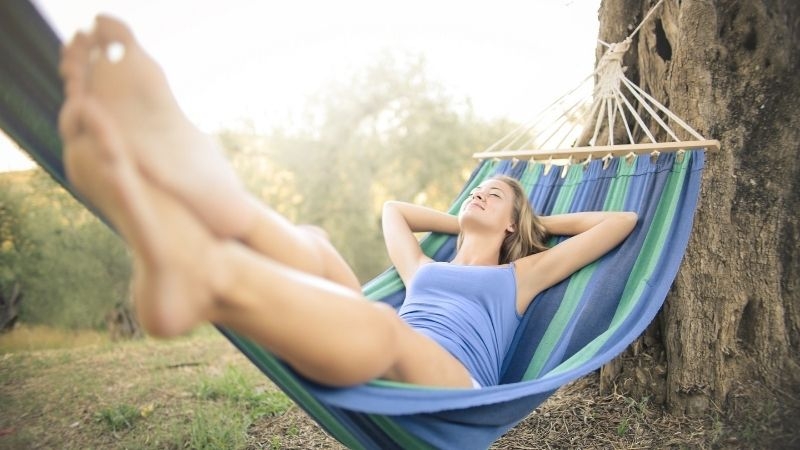 The summer heat can make even the most patient person grumpy. There are studies that show that our stress levels go up along with the rising temperatures. But even so, we need to remember to stay calm and be kind. Baka mas mainit pa yung ulo mo sa panahon. 'Wag ganun, mars! It's normal to feel bad, angry, and irritated. But is it really necessary? Pick your battles!
We're here to beat the summer heat and not to beat ourselves up because of it. Breathe. Take a long cold shower. Shop online, perhaps? Whatever it is, take it easy. Relax ka lang! 
Also read: 12 Best Summer Movies to Watch for Travel Inspiration
It's safe to say that we, Filipinos, have this love-hate relationship with summer. In the end, it is the beautiful summer destinations and the loving company of family and friends that we only get to see during this season that truly beat the summer heat.