Who says the fun can only start once you've reached your destination? Besides shopping and great eats, some of the best airports around the world offer way more: amazing art and architecture, and tons of cool attractions. Yes, they're practically tourist spots themselves!
Go through this list, and maybe the next time you find yourselves at any of these airports, you won't mind long layovers — and maybe even flight delays!
Also read: 15 Things You Should Never Do at the Airport
1. Changi Airport, Singapore

World-famous for its countless amazing attractions, Changi Airport only gets better with time. Among its many features are several themed gardens, a four-storey slide, and a rooftop pool.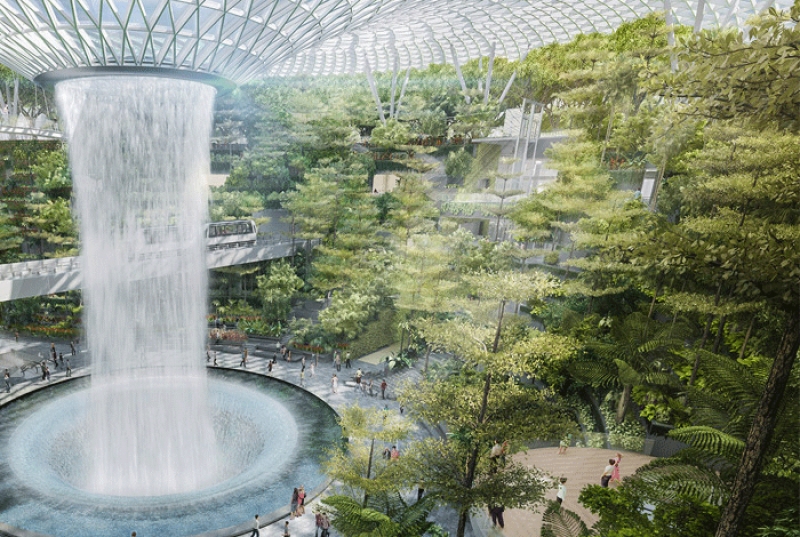 At the entertainment deck, you'll find a movie theatre, retro arcade machines, and various gaming consoles. In addition, Changi's new Jewel complex is a whole other marvel itself. Its centrepiece, the Rain Vortex, is the world's tallest indoor waterfall!
2. Munich Airport, Germany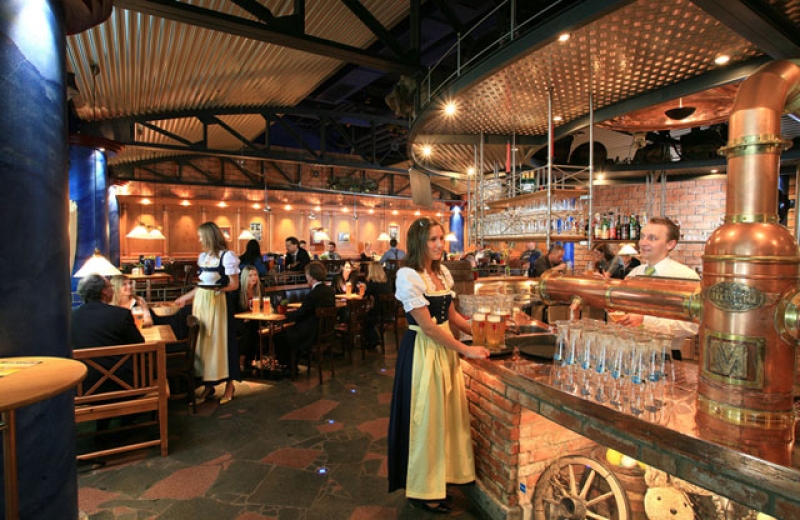 Munich Airport certainly zeroes in on what Germany is best known for: its beer! It houses the world's only on-site airport brewery, where you can enjoy local craft beer, sausages and sauerkraut, and oftentimes, live entertainment.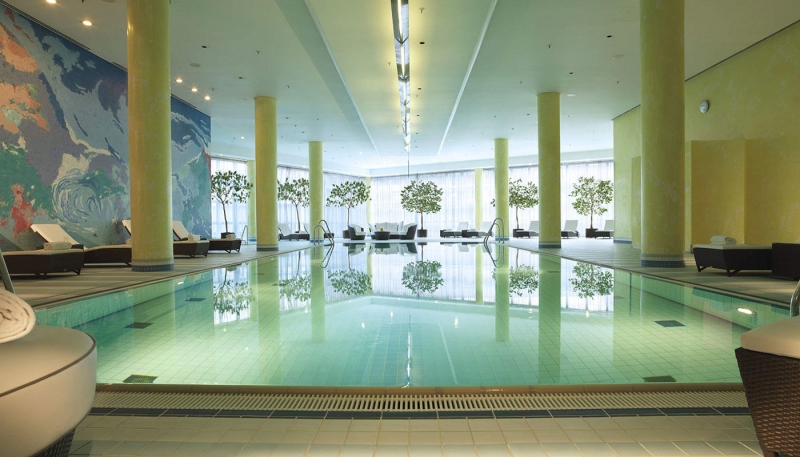 Besides that, you'll find a load of other cool amenities: a pool, 24-hour cinemas, and sleek napping pods called NapCabs. On top of that, it's also known for its seasonal instalments: a wave pool for Munich's annual surf contest, and an ice skating rink at Christmastime!
3. Dubai International Airport, UAE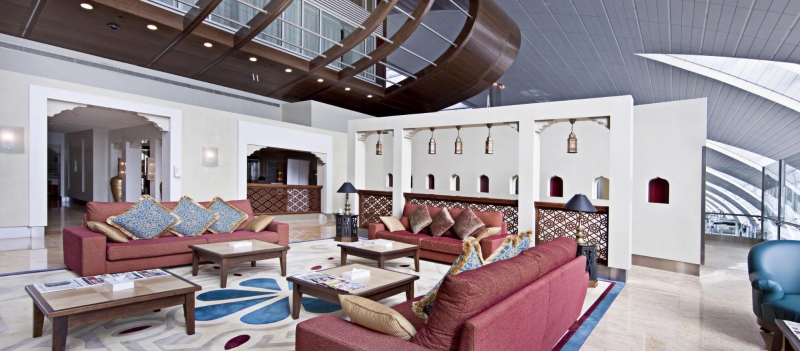 Dubai International Airport is probably best known for housing the world's largest duty free shop. On top of that, it has even more to offer. Free showers are certainly a plus, especially for those in between long-haul flights! And if you want to relax in privacy, you can rent a spacious SnoozeCube or igloo-style sleep pod.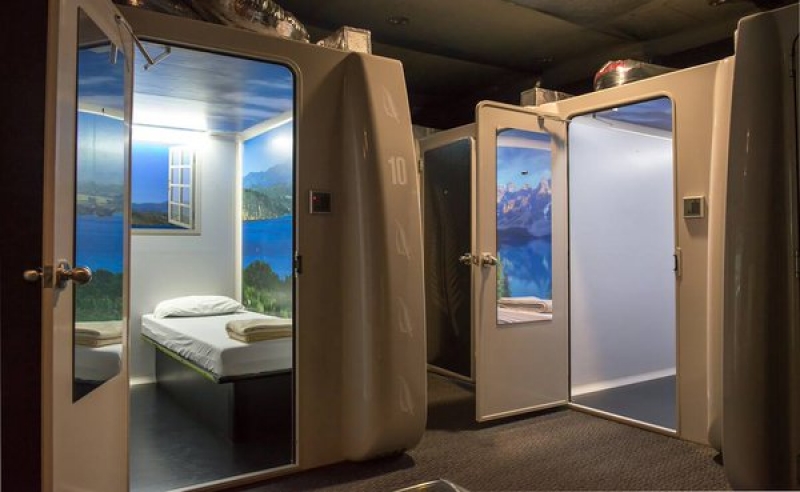 The airport also has its own Health Club, where, for a fee, you can enjoy facilities like their gym, pool, and sauna. For those travelling with kids, the airport also features a Kids Zone with interactive games and even a climbing area!
4. Schiphol Airport, Amsterdam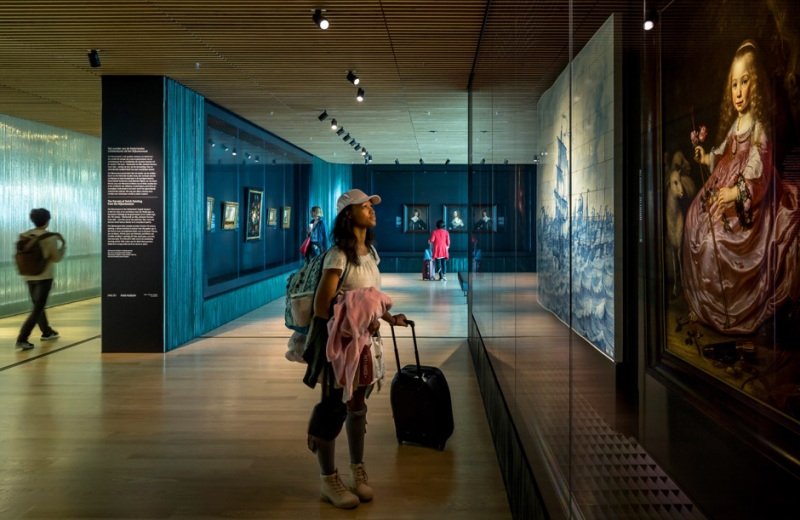 Schiphol Airport has something for every traveller. Firstly, the famous Rijksmuseum has its own annex at the airport — and admission is free! Schiphol's library, on the other hand, has several cosy nooks and features over a thousand books by Dutch authors.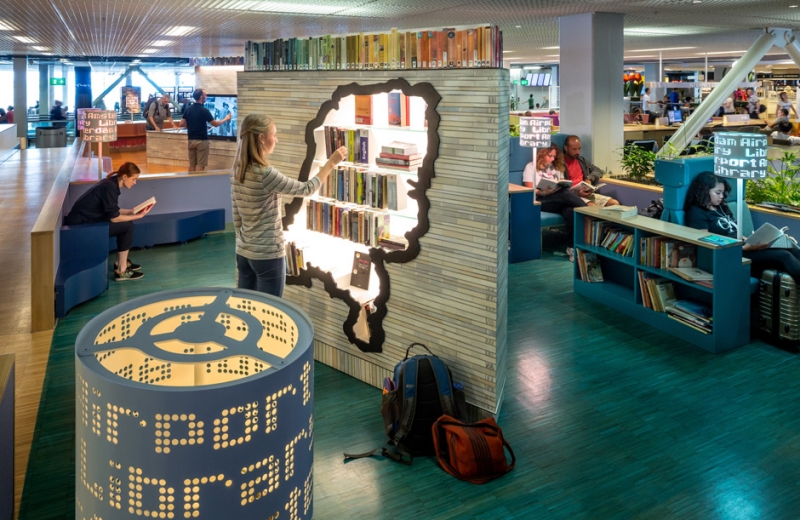 In addition, the airport park is another cool spot to unwind. There, you can kick back and enjoy some fresh air, or get a workout  on one of their exercise bikes (which can charge your phone while you pedal!). The airport also has its own casino, work stations, and an interactive science museum.
5. Wellington International Airport, New Zealand

It's no secret that New Zealand is home to Middle-earth. Because of this, Wellington International Airport even calls itself 'the middle of Middle-earth'. If you're a big Tolkien fan, then a stop at this airport should be on your bucket list! Upon entering, you will be welcomed by a Smaug the dragon — yes, the very one who torments Bilbo Baggins in The Hobbit!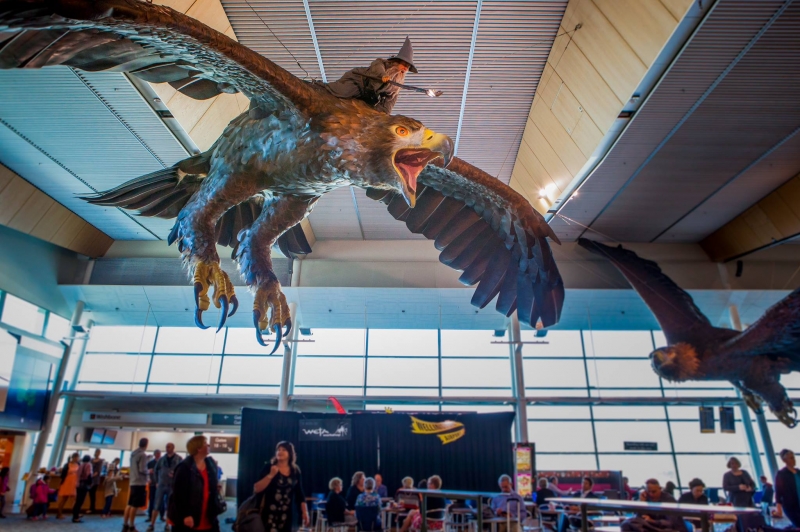 Further inside the airport, the attention-grabbing installation of Gandalf the Grey flying through the airport with Gwaihir and another Great Eagle is definitely its centrepiece!
6. O'Hare International Airport, Chicago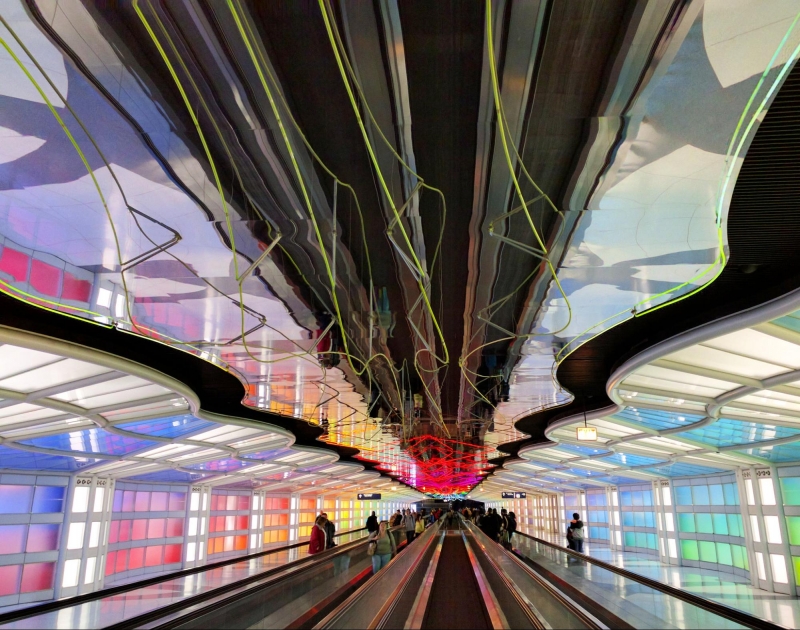 It's hard not to notice all the amazing art around O'Hare International Airport. The airport features a great number of paintings, sculptures, murals and art installations in support of Chicago's world-renowned public art program.
Photographed above, Michael Hayden's neon tunnel, The Sky's the Limit, is probably the airport's best-known installation. It certainly is Instagram-worthy, don't you think?
7. Denver International Airport, Colorado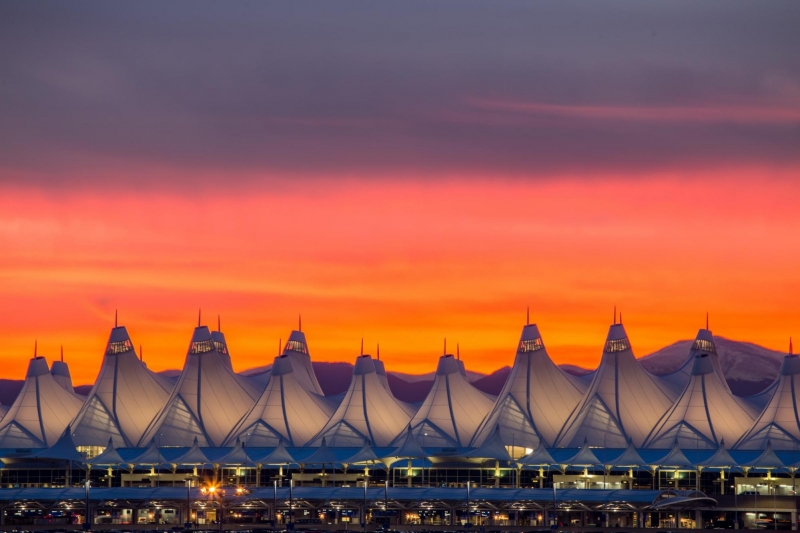 If you didn't know, Denver is home to a lot of breweries and hosts the annual Great American Beer Festival. This being said, joining a Colorado Beer Crawl is one of the cool things you can do at Denver International Airport!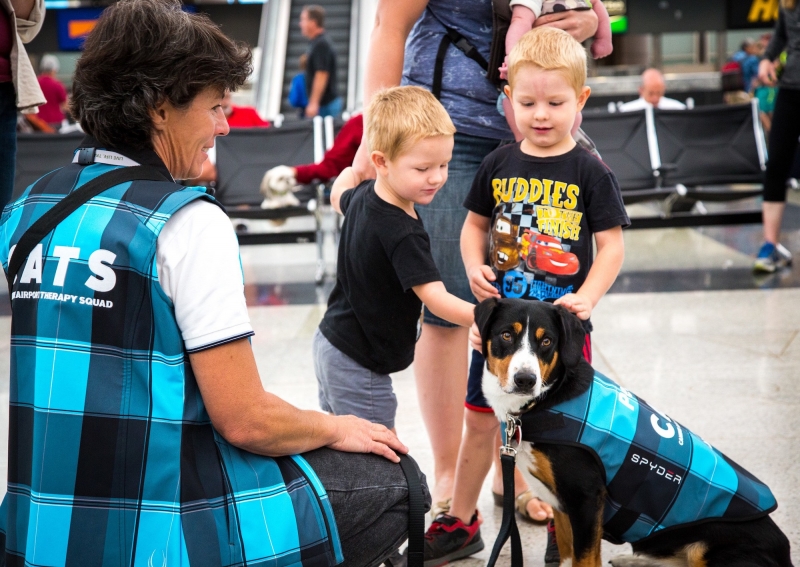 If you're travelling with kids, the underground train is an enjoyable feature, too. But what's probably the best thing about this airport is its Canine Airport Therapy Squad (CATS). Around three times a day, pet volunteers go around the airport and are free for visitors to hug, pet, and even take photographs with! Dog and cat lovers, take note!
8. Incheon International Airport, Korea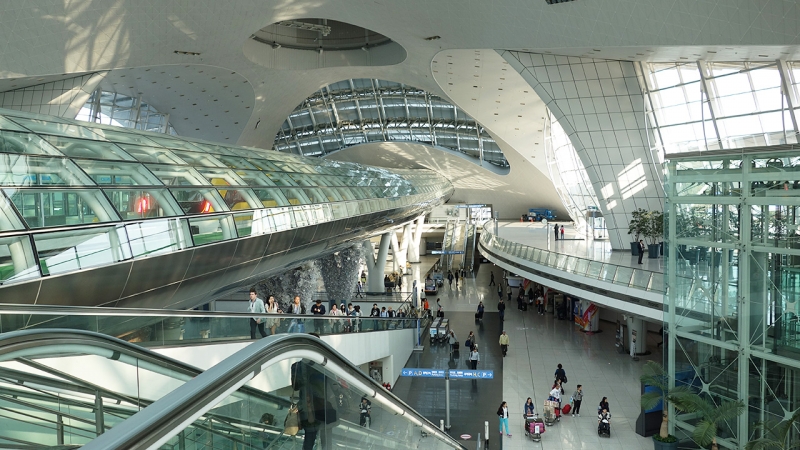 There's certainly never a dull minute at Incheon International Airport. There's so much to do and see for passengers of all ages: a movie theatre, an 18-hole golf course, an ice skating rink, a casino, a spa, and even a digital gym. It's no wonder it's always named one of the world's best airports!
Just like at local tourist spots, you can stock up on Korean beauty products, watch live performances, and even have a mini photo shoot wearing traditional Korean hanboks. The airport also houses a Korean Cultural Museum and lots of different gardens.
9. Haneda Airport, Tokyo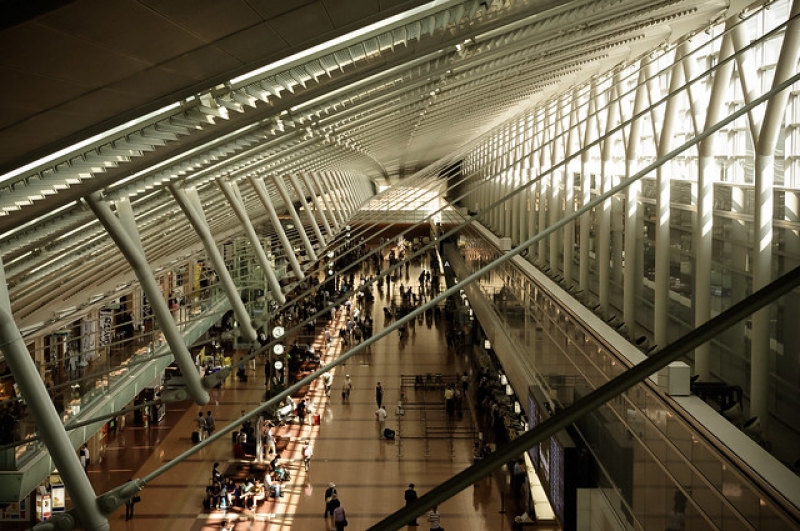 Hailed as one of the world's top airports, Haneda Airport has several standout attractions. First, it houses an amazing planetarium-themed cafe (which turns into a bar by night!). Here, you can enjoy a view of 40 million stars over a cup of coffee, or a space-inspired cocktail.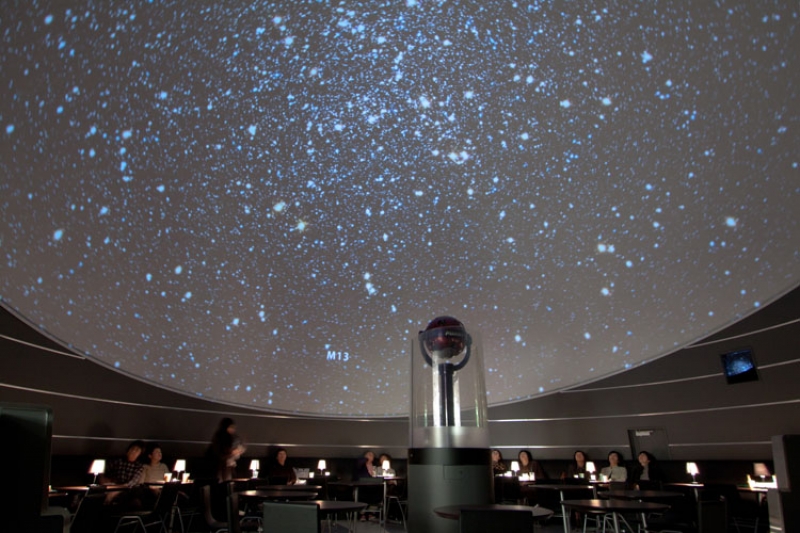 Another crowd favourite is Edo-Koji, which is modelled after Japan's traditional street markets. At this indoor market, you can enjoy authentic Japanese food and drinks, and shop for last-minute souvenirs. In addition, the airport's open-air observation deck is a great spot to hang out, too!
10. Heydar Aliyev International Airport, Azerbaijan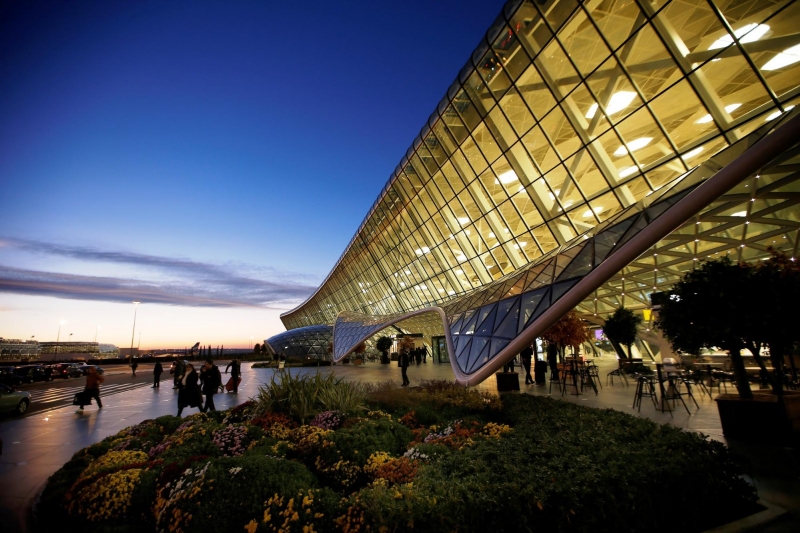 Recognised as one of the world's most beautiful airports, Heydar Aliyev International Airport is a visual feast for lovers of architecture and design.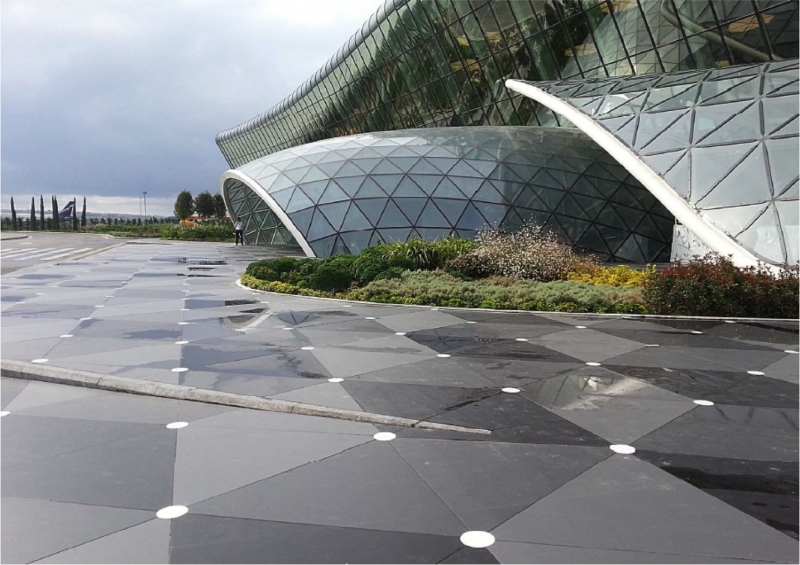 Beyond its breathtaking facade, you'll find award-winning interiors by world-renowned Turkish architecture studio, Autoban. Its design allows for natural light to shine on its cafes, bars, and shopping boutiques. This under-the-radar airport also features a kids' playground, a spa and beauty lounge, and sleeping pods.
11. Hong Kong International Airport, Hong Kong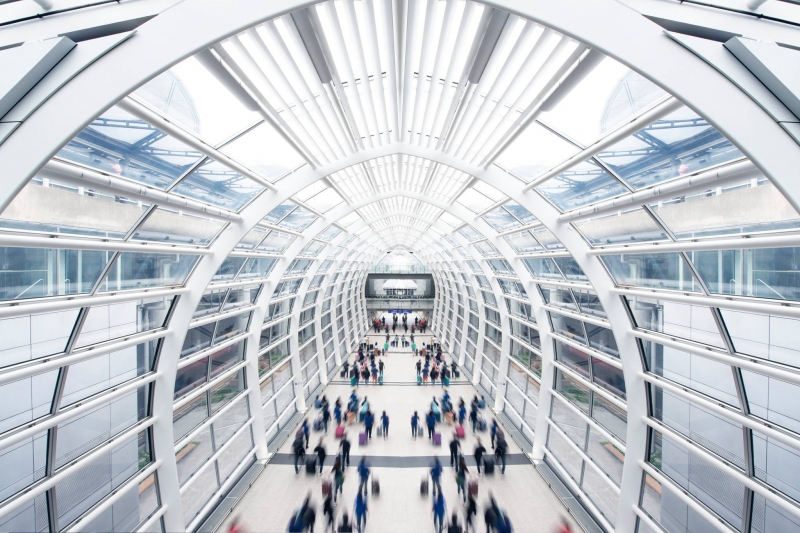 Recognised for its stellar in-airport transit system, Michelin-starred restaurants, and duty-free outlets, Hong Kong International Airport is a favourite stopover destination. Besides the aforementioned amenities, the airport also has its own IMAX theatre, which boasts the biggest cinema screen in all of Hong Kong. To add, it also houses a virtual golf course, aromatherapy spa, and Aviation Discovery Centre — a museum, complete with flight simulators!
12. Vancouver International Airport, Canada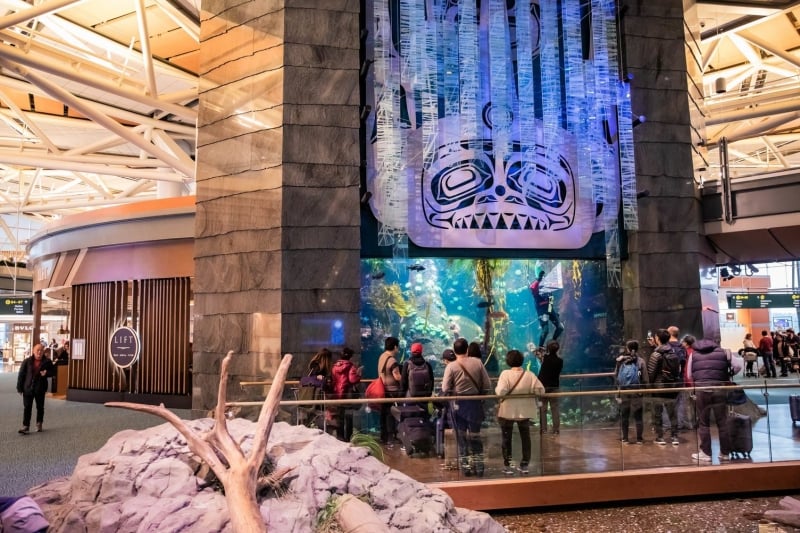 Vancouver International Airport is best known for showcasing Canada's abundant marine life. Here, you'll find two of the Vancouver Aquarium's satellite exhibits. The main exhibit features thousands of different sea creatures, including wolf eels, sea stars, and several sea urchin species. The smaller one, on the other hand, is solely dedicated to the aquarium's Pacific sea nettle jellyfish.
On top of this, the airport also showcases numerous works of aboriginal art, representative of British Columbian culture — a treat for lovers of art and history!
Also read: Here's How You Can Stop Spending Too Much at the Airport
Doesn't reading about some of the world's coolest and best airports make you want to book your next trip? For great travel deals, make sure to join our Flight Deals — Philippines Facebook group!
Also read: 6 Things These Airports in Asia Do Better than Everyone Else