Contributed by Lakwatserang Ligaw
Bohol offers a lot of tourist attractions, from historical sites to falls, caves, and of course, white beaches. With so many places to see and things to do, you'll need a lot of time to fully explore the province.
Two days are definitely not enough to explore Bohol. Nonetheless, we still managed to visit these 21 amazing attractions on our 2-day trip.
Also read: Bohol 2 Days Itinerary: Top Things to See and Do
1. Sagbayan Peak Resort & Recreation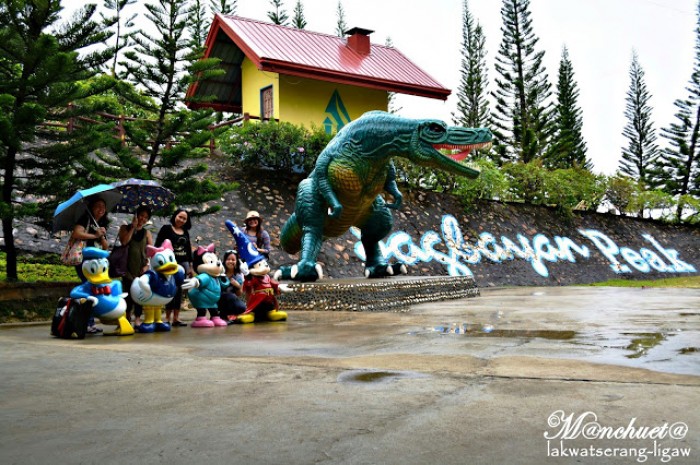 Our first stop from the port is this observation platform and children's playground, overlooking the scenic view of the Chocolate Hills. If you want a sneak peek of the chocolate hills, this is the best place to go.
2. Tarsiers at Sagbayan Peak
Just beside the Sagbayan Peak's entrance is a huge cage with tarsiers. It's open for viewing from 9:00 AM; no entrance fee but there's a donation box near the entrance. We originally planned on going to the Tarsiers Sanctuary but our tour guide said this is the best place to get close to them.
3. Sagbayan Water Park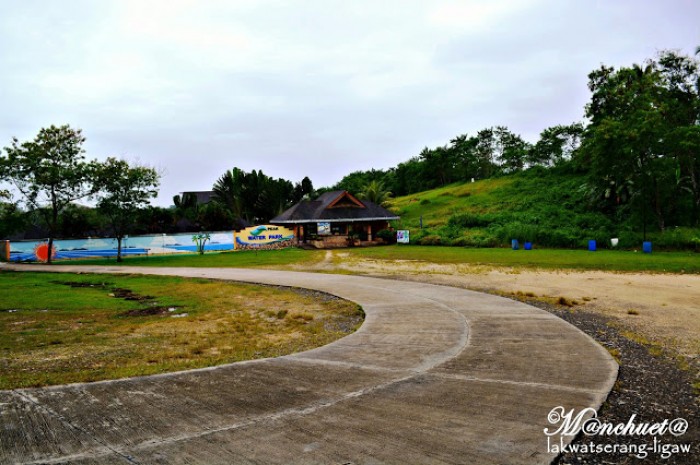 Located in front of the Sagbayan Peak is this Water Park. We never had a chance to explore because it was still closed when we went there. Though, I wished we did since we were there already. Well, there's always a next time.
4. Chocolate Hills Complex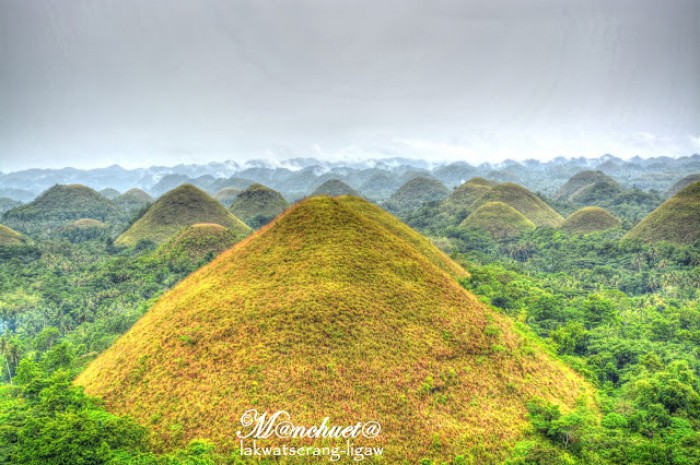 To get the best view and to see a lot of Chocolate Hills, the best place is at the town of Carmen. Though the Chocolate Hills spread from other towns in Bohol, this has the best view, with a total 1,776 hills.
Also read: Bohol Travel Guide: All You Need to Know Before Your Trip
5. ShipHaus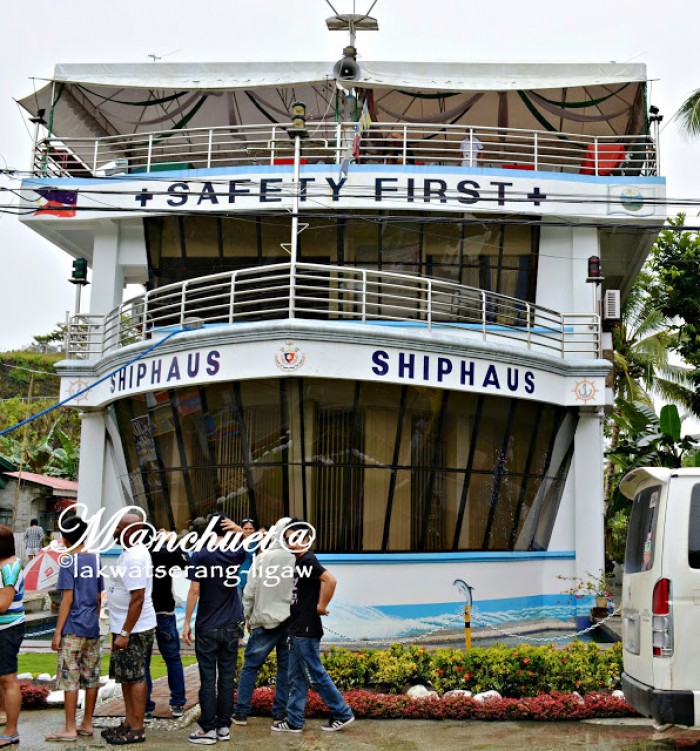 This house caught our attention on our way to Tagbilaran from Carmen. This was used to be just a residential house, but since it attracts a lot of tourists for its unique design, it was converted into a simulation hotel.
6. Simply Butterflies Conservation Center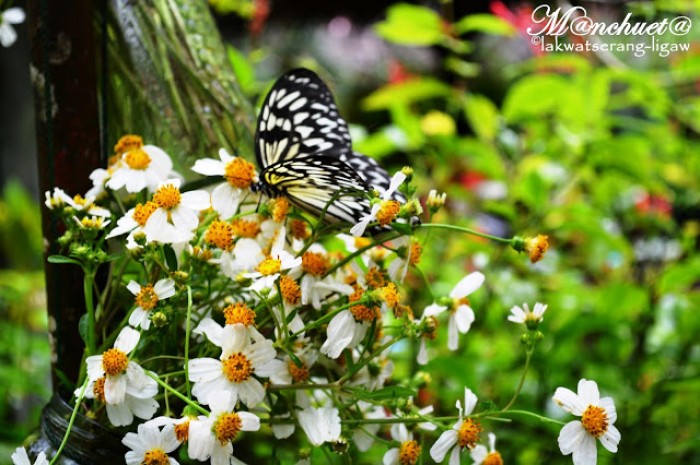 Simply Butterflies Conservation Center located in Bilar, Bohol is our next stop after viewing the Chocolate Hills.
7. Mahogany Man-Made Forest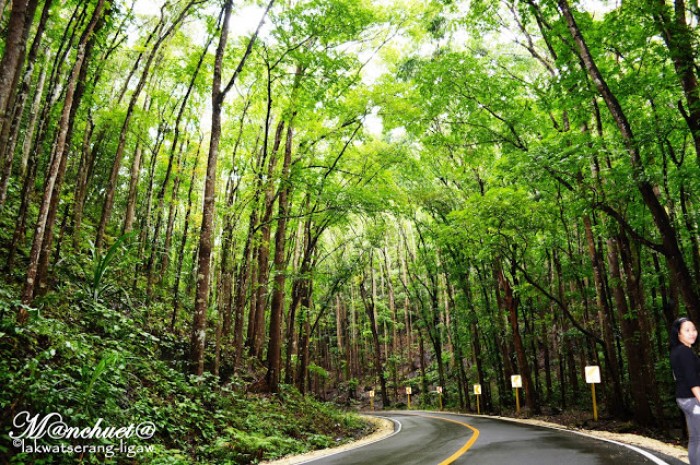 From the butterflies' center going to Tagbilaran, you will pass by this man-made forest. The only thing I'm thankful for the rain is this forest. The rain really makes the forest brilliantly green and fresh.
8. Bamboo Hanging Bridge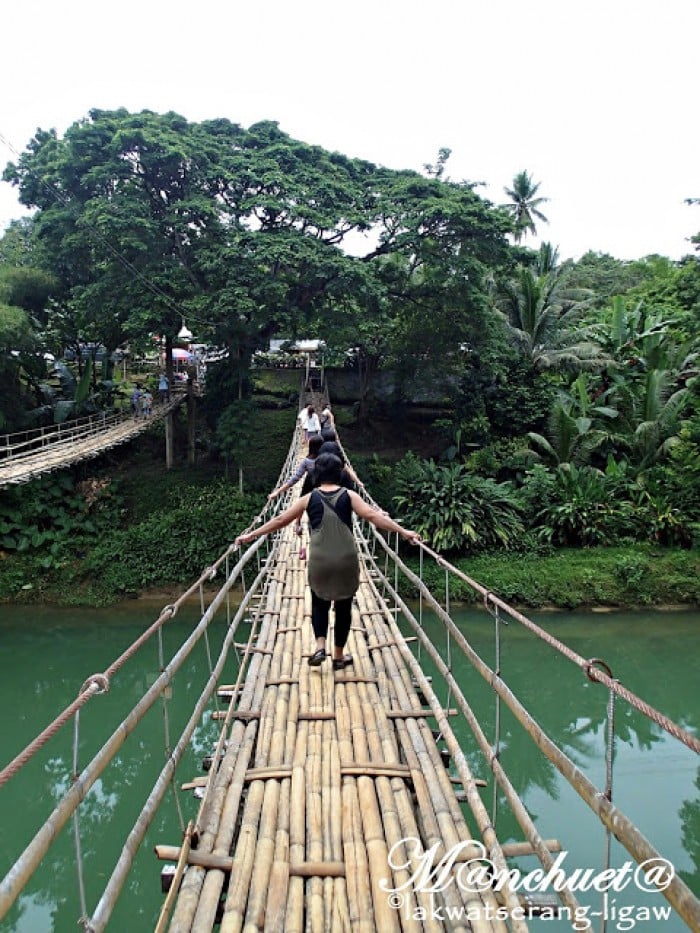 The Bamboo Hanging Bridge is located at Sevilla, Bohol. If you want to experience crossing a bamboo bridge, make sure to ask your tour guide to stop here before going to Tagbilaran. The bridge is made of bamboo and steel cables for more support.
9. Loboc River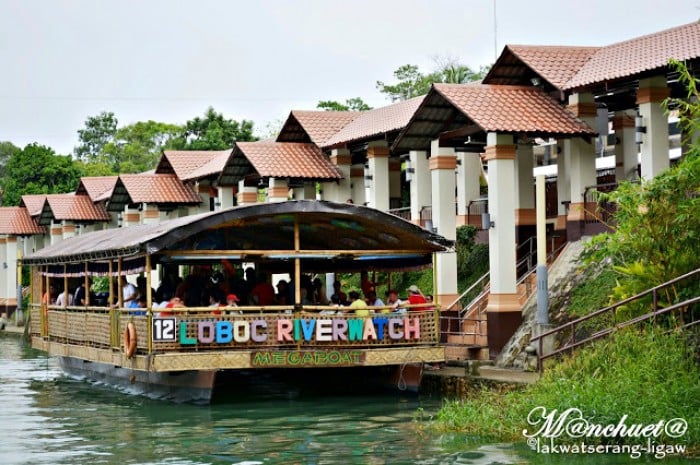 Lunch at a floating restaurant while cruising Loboc River is one of the top things to do in Bohol. It's the best way to end your morning after visiting the many tourist attractions.
10. Loboc Church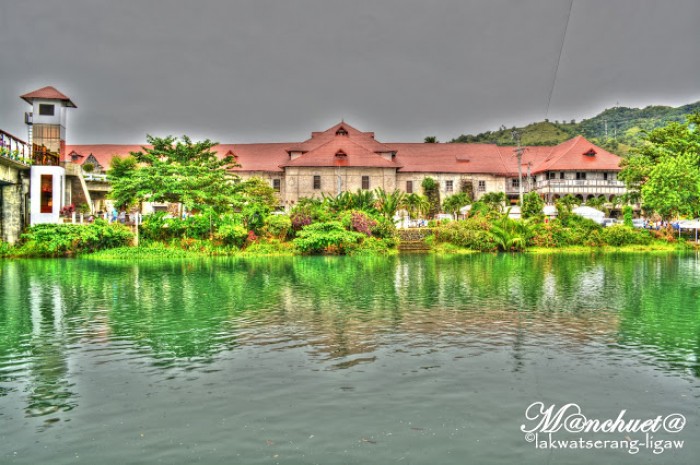 Loboc Church, also called the Saint Peter the Apostle Parish Church, is the second oldest Christian settlement in Bohol next to Baclayon church. Same as the Baclayon church, this church is also declared a National Historical Landmark and a National Cultural Treasure.
Also read: 21 Photos That Will Make You Want to Stay in Bohol for Good
11. Baclayon Church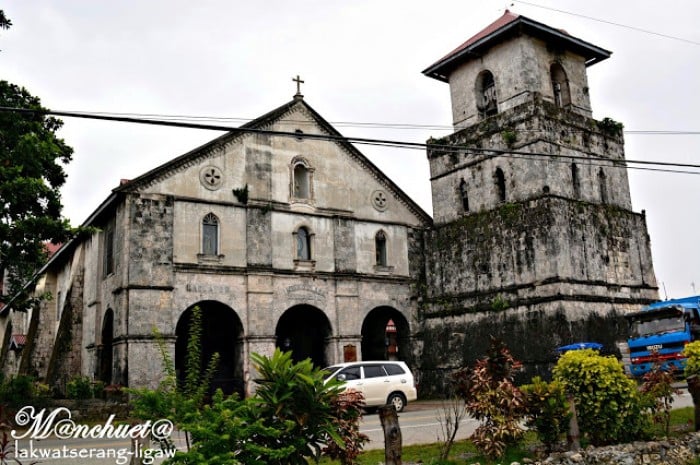 Seeing old Churches is one of the reasons why I wanted to visit Bohol. I've been to Ilocos and I've seen some of the old churches there, so I searched for one province that has a lot, and Bohol is one of them.
12. The Blood Compact Shrine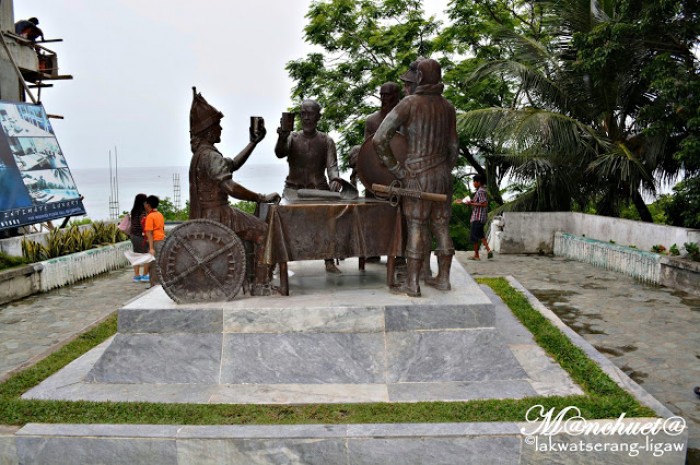 This shrine is built in commemoration of the blood compact or Sandugo between the Spanish explorer Miguel Lopez de Legazpi and the Bohol chieftain, Datu Sikatuna. This is to seal their friendship as part of the tribal tradition.
13. Tagbilaran Church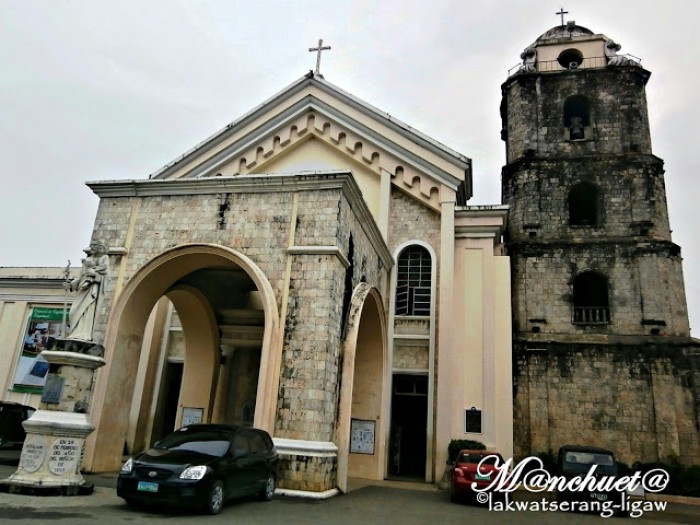 This church is located at the heart of Tagbilaran City and one of the first 6 parishes founded by the Jesuit missionaries who came in Bohol in 1595.
14. Bohol Museum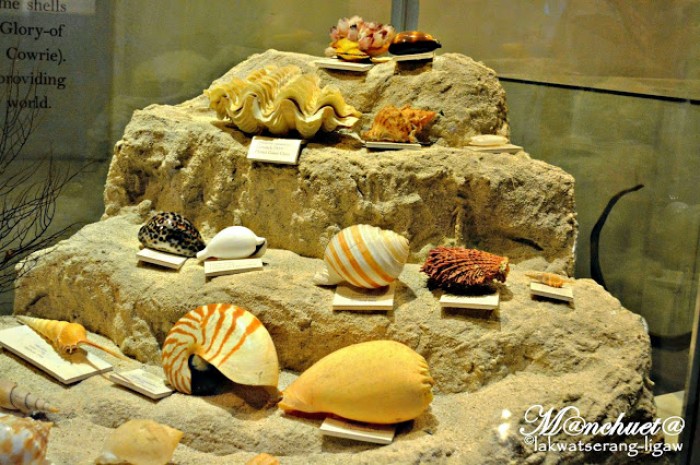 Bohol Museum is also a must-visit in Bohol. It's the former President Carlos P. Garcia's home, located in the heart of Tagbilaran City.
15. Dumaluan Beach
There are a lot of beaches in Panglao Island but the most popular ones are Alona Beach and Dumaluan Beach. Alona Beach is the most developed while Dumaluan Beach is the most exclusive beach in Panglao Island.
16. Panglao Church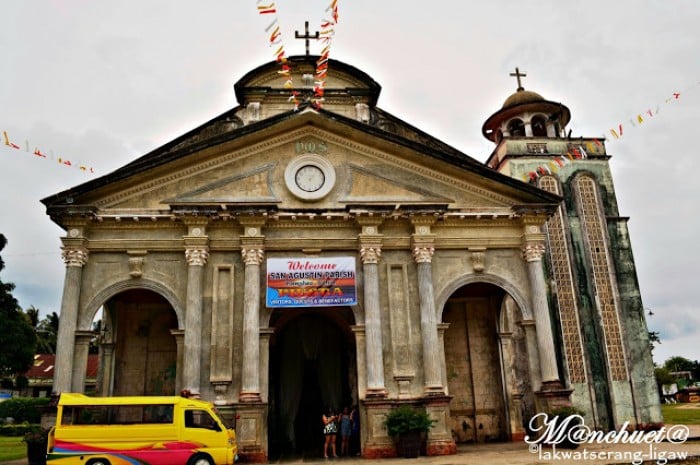 This is the 2nd oldest church in the island of Panglao and probably the least visited. However, this church, same as the Dauis church, has unique murals on the ceiling.
17. Nova Shell Museum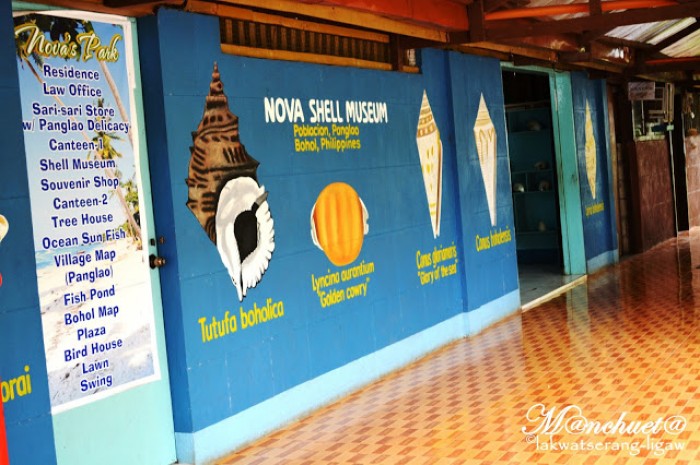 The Philippines is not only blessed with 7,000 plus islands with most of them with white sand. It's also blessed with thousands of variety of underwater species. Bohol is one of those islands that offer some of the most exotic seashells, clams and mollusk.
18. Bohol Bee Farm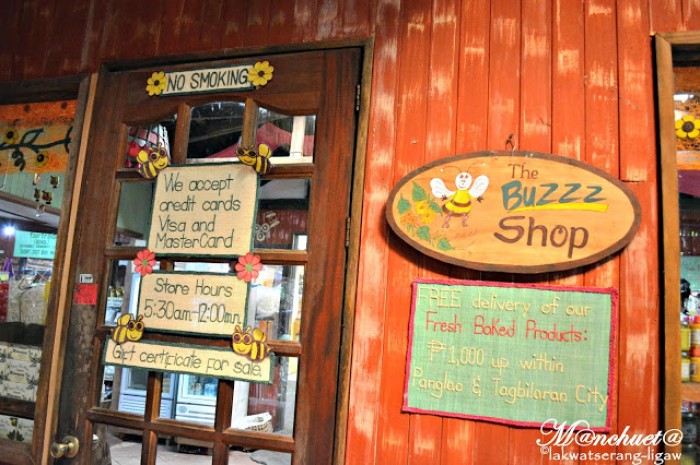 Bohol Bee Farm is all about natural, organic, hospitable and refreshing environment. If you want to to be refreshed this is the perfect place to Bee!
19. Hinagdanan Cave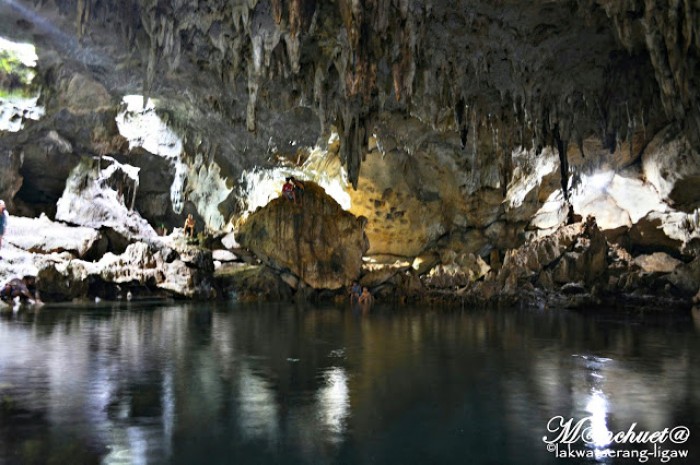 Bohol is not only known for amazing Chocolate Hills, beautiful islands and exotic seashells, they are also known for its caves. A total of 1,400 caves have been counted in the province and there are still some that are not discovered yet.
20. Dauis Church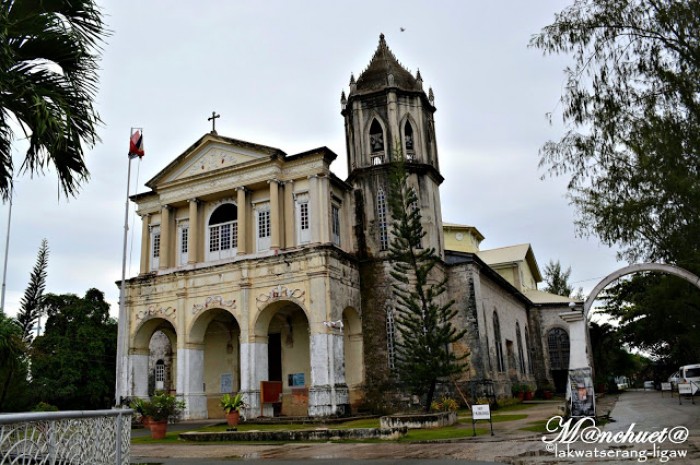 Located not far from the bridge that connects Panglao and Bohol is another old and beautiful church. This is the only church I've seen with a well at the foot of the altar.
21. Tubigon Church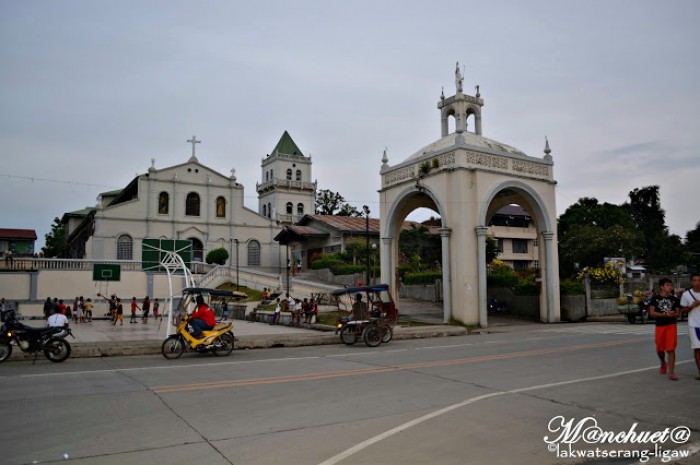 Located in the heart of Tubigon is this old church which stands proud and beautiful. It caught my attention when we walked around the town's plaza to find food.
Also read: Why Bohol Should Be Your Next Weekend Getaway
Make sure to check out all these attractions when you visit Bohol. Although, I'm not sure if the churches were repaired already after the earthquake.