Cebu is a growing metropolis with restaurants and cafes popping everywhere. The selection of places to go to are becoming overwhelming so I thought I could help you out. Last time, we've given you 13 Unique Themed Cafes You Never Knew Existed in Metro Cebu. Now, let me introduce you my top favourites.
1. Kapel
Kapel or Kape at Papel is the old Study Cafe at F. Ramos St. Just walking distance from Mango Avenue, you will find this quiet cafe that's very conducive for studying or working. The interior of Kapel was thoughtfully designed; they have cubicles for those who are studying and they have sockets everywhere for the techies. Best of all, they are open six days a week from Monday to Saturday, 9am to 12mn!
Address: Treehouse, R Aboitiz St, Cebu City
2. Page Study Cafe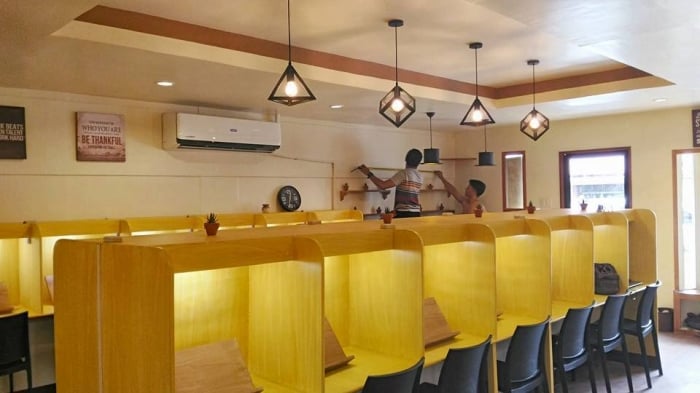 Image credit: PAGE Study Cafe
Another study cafe you can explore is Page. It caters to those who are mad serious about studying and is very popular among board examinees in the area. What's interesting is the concept of this unique cafe. Regular customers can pay daily, weekly and monthly; sort of renting a cubicle or space.
Address: 93 E Urgello Rd, Cebu City
3. Yolk Coffee and Breakfast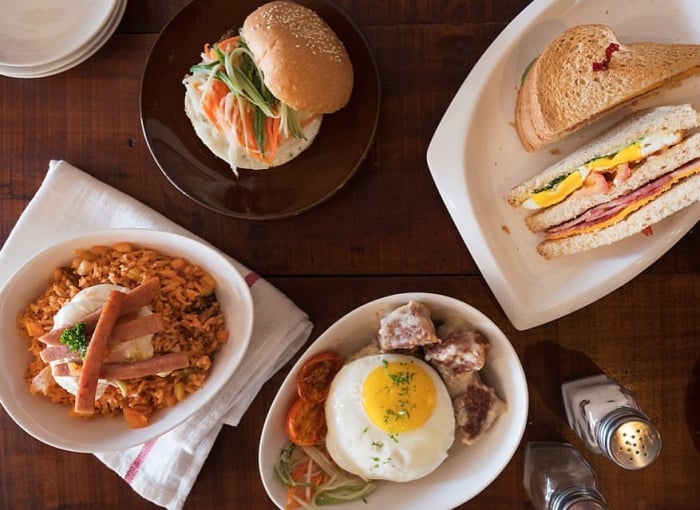 Image credit: Yolk – Coffee and Breakfast
Breakfast people, we just found the perfect spot for you. Yolk Coffee and Breakfast is a hole-in-the-wall cafe. I especially love the ambience and cosy feels of this cafe. Yolk has gained popularity due to its Eat All Yolk Can promo and all-day breakfast menu. They also hold workshops on coffee-making and basic calligraphy.
Address: Tan Kim Building, 80 Tres Borces Padres St, Cebu City
4. Abaca Baking Company
Abaca Baking Company is a home-grown cafe which is part of the Abaca Group. It expanded quite rapidly since 2011 and now has five branches all over Cebu. Abaca gained attention for its handcrafted baked goodies and daily bakery sale. Their all-day breakfast menu is also a winner!
Address: Crossroads Mall; G/F Robinsons Cybergate; Paseo Arcenas; Ayala Terraces; and TGU Tower, IT Park, Cebu City
Also read: 10 Hidden Gems Cafes in Seoul Totally Worth Hunting Down
5. Cafe Namoo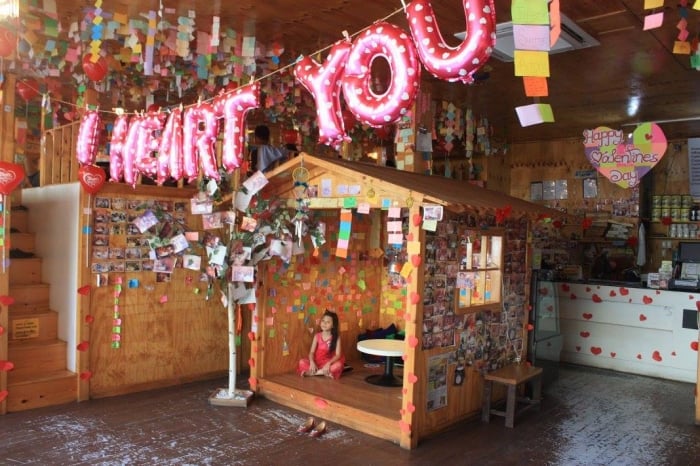 Image credit: Cafe Namoo
Cafe Namoo is a quirky cafe with sticky notes everywhere from the customers. Their spaces consist of cubicles and loft-type areas which make the cafe perfect for intimate moments or if you want to have a little private space.
Address: 2nd Floor Northgate Centre, Banilad, Cebu City; Parkmall, Mandaue City; City Time Square, Mantawi Avenue, North Reclamation Area, Subangdaku, Mandaue City
6. Cafe Caw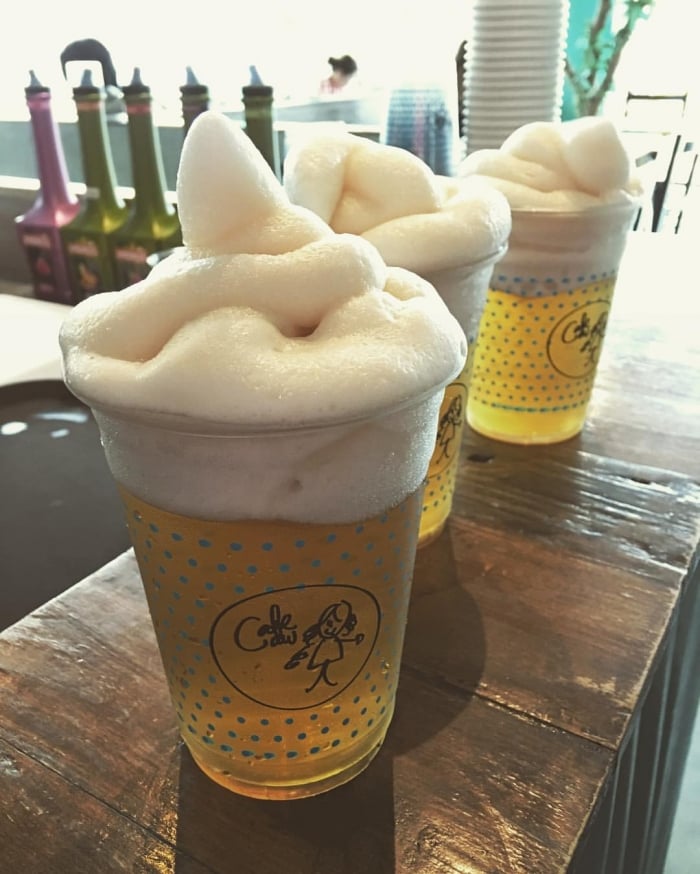 Image credit: Cafe Caw
Cafe Caw now has two branches in Cebu. I find their menu impressive because they have a lot of choices from coffee to salads, soups and pasta. And did I mention they have frozen beer? What to know what it is? See for yourself.
Address: FLC Center, Hernan Cortes St, Mandaue City and Ayala Center, Cebu City
7. Room for Dessert
Room for Dessert is Casa Verde's baby sister. The cafe gained a lot of following because of the famous cotton candy ice cream! Not only is it an eye candy, but it's also very tasty. If you are looking for the ultimate dessert destination, Room for Dessert is the place to go.
Address: 3rd Floor, Skypark Area, SM Seaside City Cebu, Cebu City
8. Vanille Cafe & Patisserie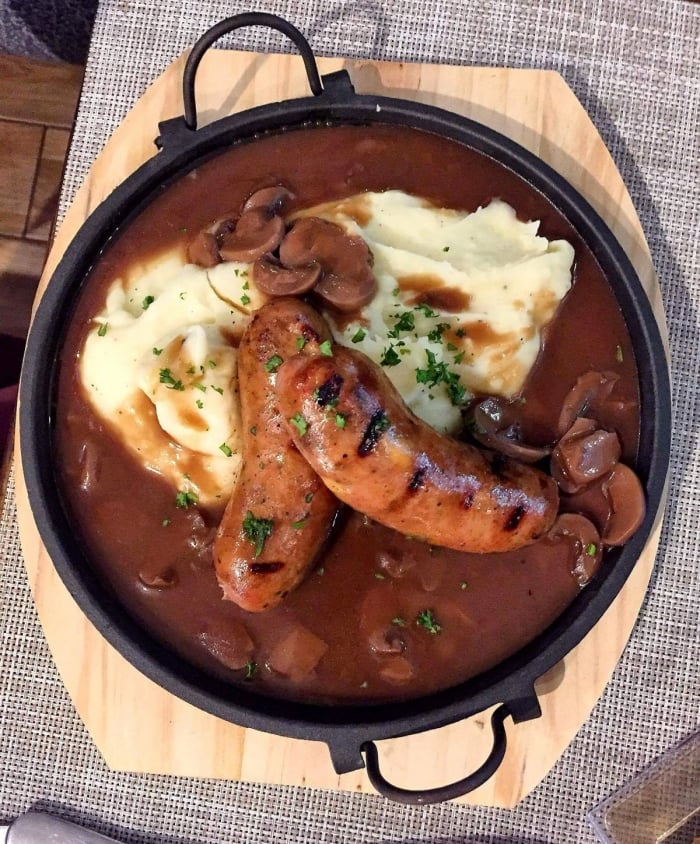 Image credit: Vanille Bistro

Another dessert haven is Vanille Cafe & Patisserie. It is popular mostly for its cakes and cupcakes that are made to order but there's more to Vanille than meets the eye. Their main courses like the breaded chicken breast and beef with kimchi will make your mouth water and crave for more.
Address: The Terraces, Ayala Center, Cebu City
9. 10 Dove Street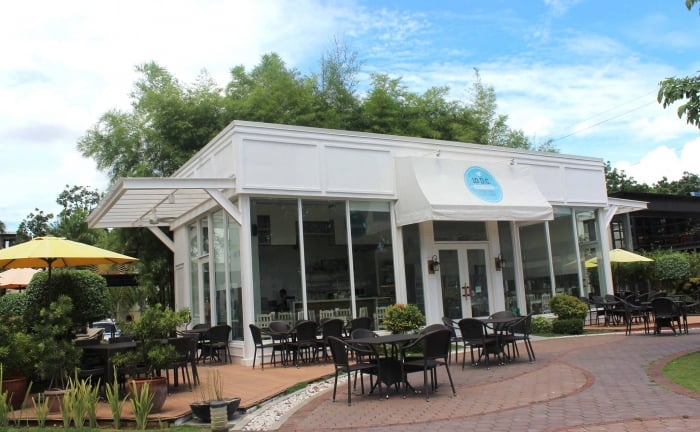 Image credit: 10 Dove Street
10 Dove Street boasts of its elegant and classy ambience and pastel interiors. It's a good place to relax because of its outdoor seating and it is located outside the busy city proper. Their cupcakes are delightful and extremely attractive. You just have to try them!
Address: Oakridge Business Park, Banilad, Mandaue City
10. Sunday 2pm Cafe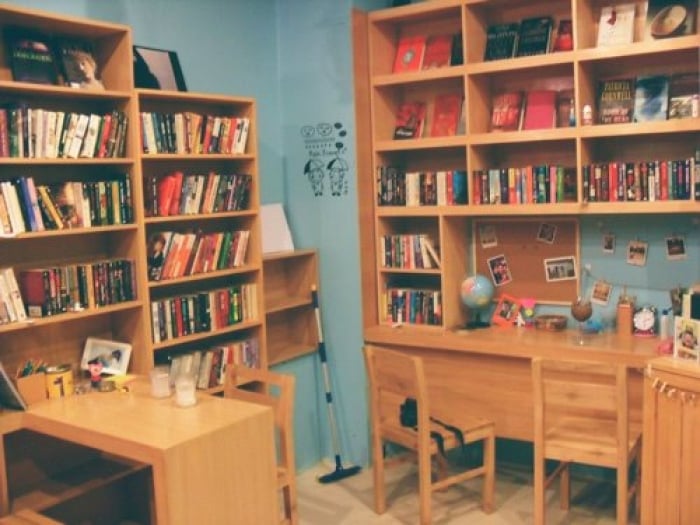 Image credit: sunday 2pm cafe
Sunday 2pm Cafe is a book-themed cafe. If you like reading books or other materials to pass time while drinking your coffee, this is your go-to place. The ambience is very cosy and conducive for a good chat with the perfect company. Don't worry, it is open not just on Sundays but everyday.
Address: F. Cabahug St, Cebu City
11. Bintana Coffee House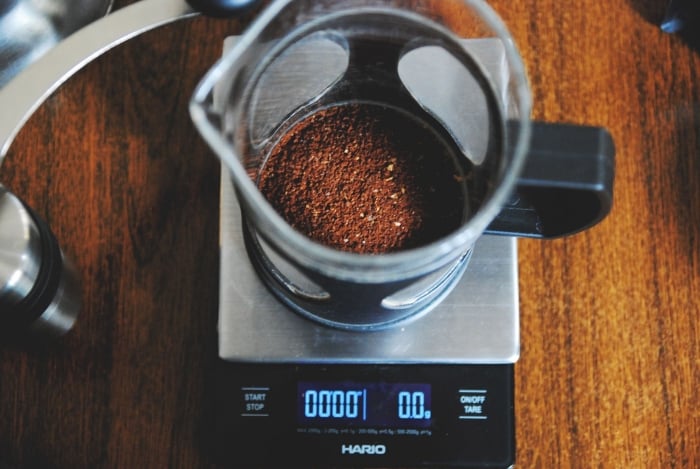 Image credit: Bintana Coffee House
Looking for a place in the city for your group activities? Check out Bintana Coffee House. They also hold a variety of workshops on coffee and arts and they feature works of local artists. What I like about Bintana is that they serve specialty coffee and it is popular for its french press servings.
Address: Elizabeth Pond St, Cebu City
Also read: Vietnam Coffee Scene & My Favourite Cafes in Ho Chi Minh City
There are many cafes in Cebu that cater to different types of coffee and pastry lovers. Whether you are in it for the caffeine and sweets or to chill and study, you can definitely find the right place for you!