Contributed by mimztraveldiaries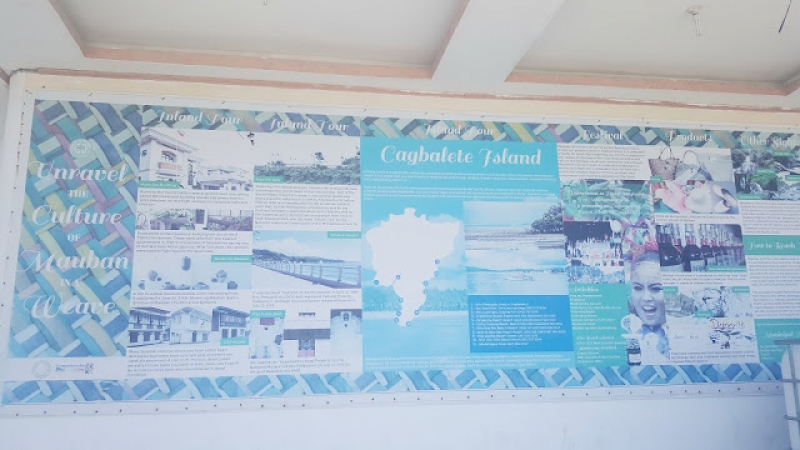 I'm a little hesitant to write about this island because this is one of my secret spots. You know we all have that one place where it always leaves a special mark in our heart, and I guess this one is for me. Maybe because for the first time, I finally tried solo backpacking. Yup, no one knows about this, not even my mom who constantly checks on my whereabouts. It's a good thing she's not reading this.
Personally, I don't like travelling solo because (1) I don't have somebody to take my pictures, (2) it is more costly than when in groups. There are not so many places where you can travel solo on a budget but for this trip, I think I did well and forced myself not to go over by budget. Surprisingly, I enjoyed my solo trip.
I have many realisations during this trip. One, it wasn't as scary as I thought it would be. Two, it was both liberating and exhilarating. And three, I finally understood the hype about solo travelling. I might just do it again next time!
How to go to Cagbalete
There is only one bus that goes directly to Mauban, Quezon and that is Jac Liner Bus. They only have 2 bus schedules – 4am and 11am. The fare is about ₱270 and estimated travel time is around 4 to 5 hours. In case you missed the first trip (which happened to me), you can take the bus going to Lucena and get off in Lucena Bus Terminal (₱210). From there, you can take another bus going to Mauban (₱50) and drop off in Mauban Public Market. You can opt to ride a tricycle from Mauban Market to the port (₱10) or you can walk if you're not in a hurry.
Also read: Our Weekend Getaway in Cagbalete Island with Just ₱2,500 Budget
You should be in the Mauban Port on or before 10am to catch the first trip going to Sabang Port (Cagbalete Island). Boat fare is ₱50 and travel time is around 45 minutes to one hour. In case you missed this, the next scheduled boat trip is already at 3pm but there are also private boats that offer to get you to the island for a higher price. Fare depends on the number of passengers. Small boat for 4 people is about ₱2,000 while the bigger boats cost ₱4,000 but I think you can still haggle though.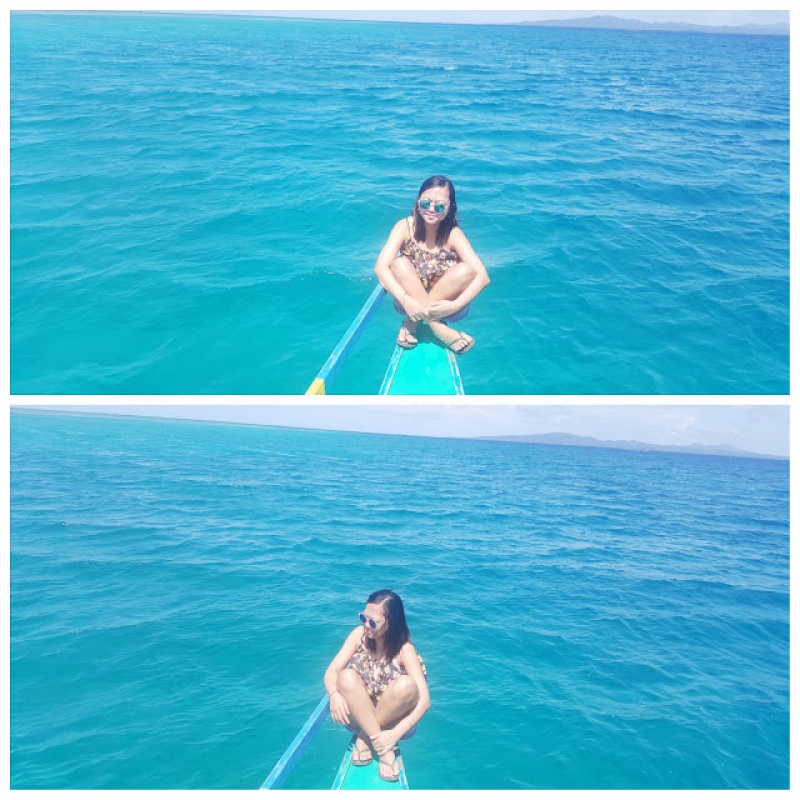 I arrived on the island around 1pm and was surprised that the island surrounding the resort was in low-tide. I mean I was so used to the idea that when somebody says it's low tide, the water is at least still visible to the naked eye, but the case here is different. The water was totally wiped out or pushed back from the island for about 1 to 2 kilometres. I was so amazed that I asked the boatman if this is always the case here, he just casually confirmed, "Opo ma'am, ganito po talga dito araw-araw" (Yes ma'am, this happens every day).
The water will go back to normal at around 4pm (high tide) up to early morning then it will start to recede at around 11am. You can see it right before your very eyes the transformation of the sea levels. At one point, I feel like I'm Moses actually especially when I walked towards the sandbar (the main highlight of the whole trip) when it was just starting to appear. "Lakas maka-mahika ang ganap dun", I think that was also the start of my obsession to sandbars.
Tip: Electricity in the island is on a rotational basis. It is available from 6pm to 10pm and will be back on 6am to 10am the next day. I'm not sure if this is also the case of other resorts so make sure to bring your power banks.
Where to stay in Cagbalete
There are various resorts to choose from in Cagbalete Island which I listed below. As for me, I chose to stay in Villa Cleofas because they allow their guest to pitch their own tent for a minimal fee and also because of their own sandbar which makes it even better.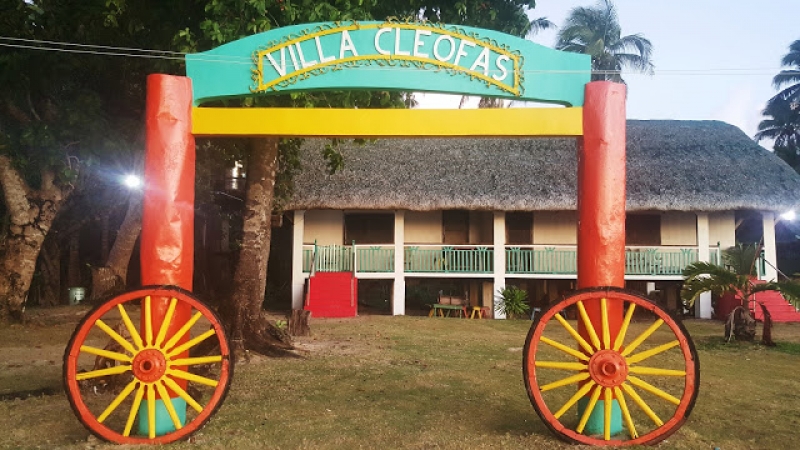 Other resorts on the island:
Dona Choleng Resort
Pansacala Beach Resort
Villa Noe Beach Resort
MVT Sto. Nino Resort
Tip: Be mindful of the boat schedules that will depart from the island because the last trip is around 1pm or so depending on the number of passengers, so make sure to catch the last trip or you will be stuck in the island.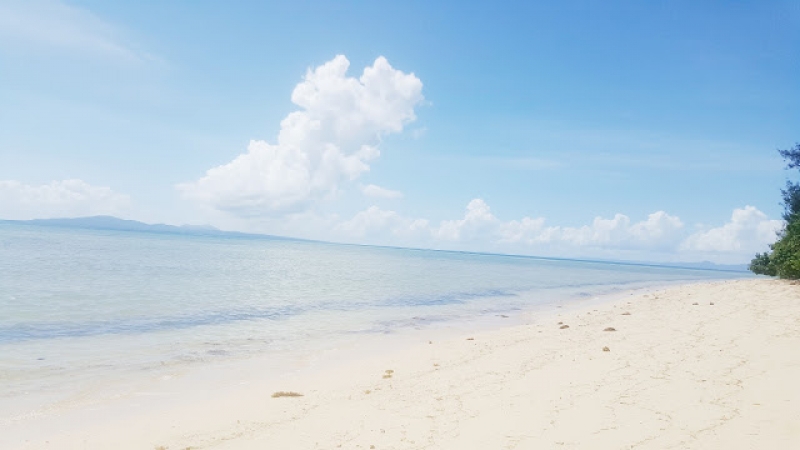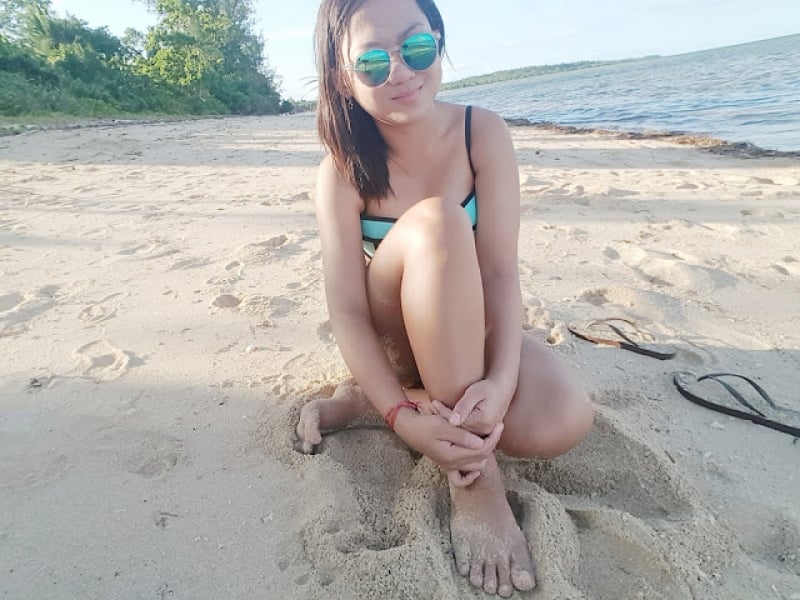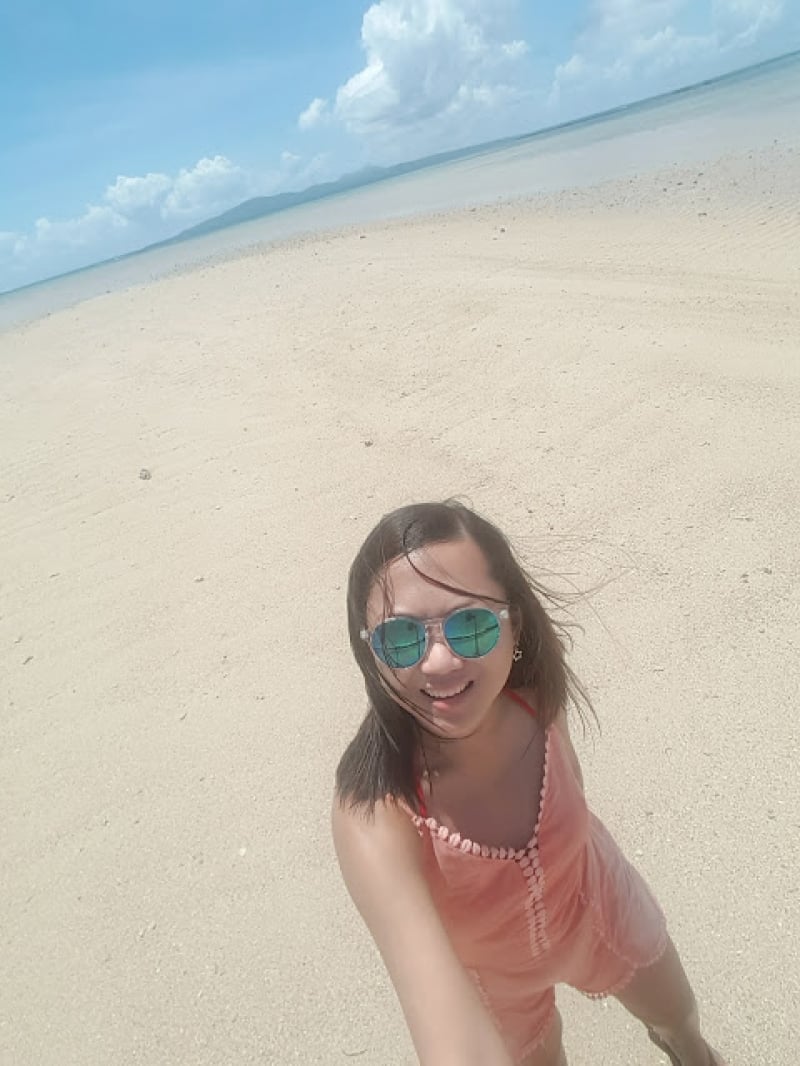 Note: The reason why I was so confident to wear bikini is that there are only a few people in the resort aside from the staff. I think most of the guests are still sleeping or already went home so it almost looked like my private resort.
Breakdown of expenses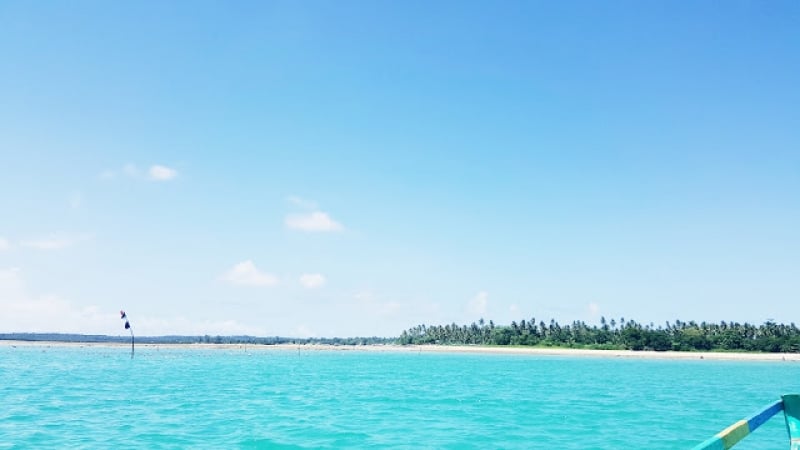 Bus to Lucena Bus Terminal: ₱210
Lucena Bus Terminal to Mauban Public Market: ₱50
Tricycle from Mauban Market to Port: ₱10
Environmental Fee: ₱50
Boat Fare from Mauban Port to Cagbalete: ₱50
Entrance Fee in Villa Cleofas: ₱50
Tent Fee (Overnight): ₱250
Boat from Cagbalete to Mauban Port: ₱50
Tricycle going to Jac Liner Terminal: ₱10
Bus from Mauban to Buendia (Manila): ₱270
Total: ₱1,000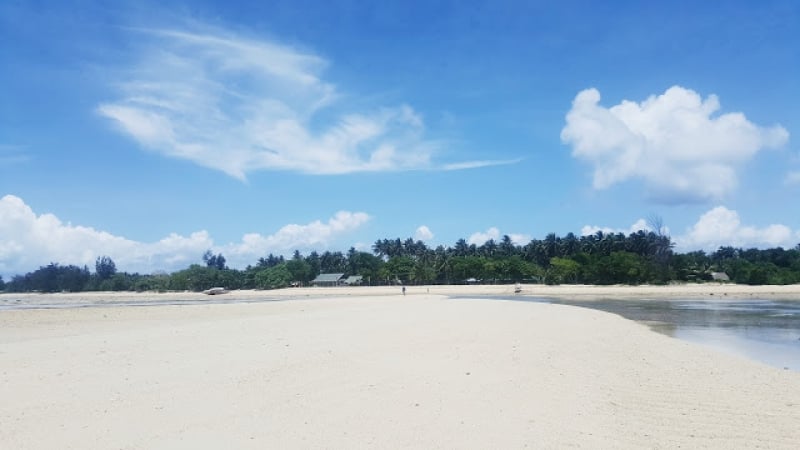 Tip: You can bring you own food in the island because once you get there, almost everything is twice the price. Well since I was travelling alone, I just brought basic food (bread, snacks and water). I was telling myself that I'm on a diet anyway so I don't have to eat much. But I got hungry that night and ended up ordering one cup of rice and century tuna canned goods which already cost me ₱100.
Also read: 20 Best Islands in The Philippines for Beach Getaways