When you live in the Philippines, it's a little hard not to fall in love with island life. Consequently, those of us who've been bitten by the travel bug spend our extra time and money on exploring the country's numerous beaches. And while we might be able to count the number of popular spots with our fingers, there are even more gorgeous Philippine destinations just lying under the radar. Isolated from the rest of Camarines Sur, Caramoan is one of those hidden gems. Often dubbed a 'secret paradise', this destination definitely deserves to be next on your travel bucket list.
To convince you, we've come up with a list of 10 reasons why you have to visit this (almost) secret paradise tucked in the Bicol region.
Also read: How We Spent 3 Days in Caramoan and Albay for Less Than P6,000
1. Caramoan is one of the Philippines' most valued eco-tourism sites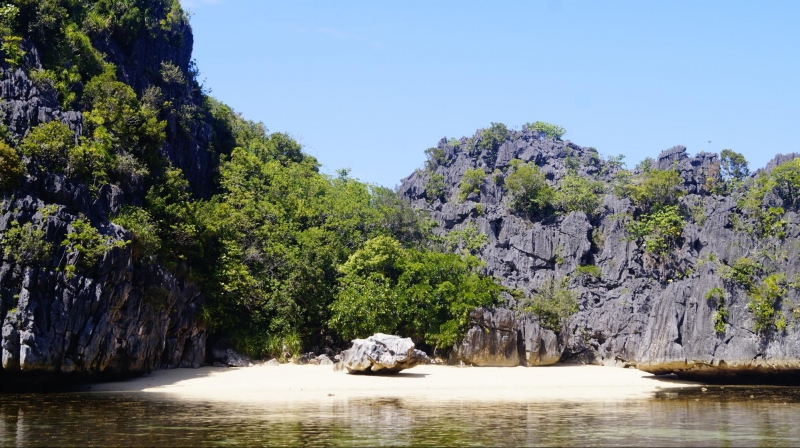 With its nearly flawless state, how could Caramoan not be the island destination of our dreams? Its pristine condition seems almost too good to be true — and because it's one of the country's treasured eco-tourism sites, locals and travellers make it a point to keep it that way.
(What is eco-tourism, you might ask? It's 2023, and it's about time we've all added the term to our vocabularies. Basically, eco-tourism is all about being responsible travellers, respecting and sustaining both the environment and the local inhabitants' well-being. In a nutshell, the objective is to leave no trace, keeping tourist spots pristine for generations to come.)
2. There are so many beautiful islands to explore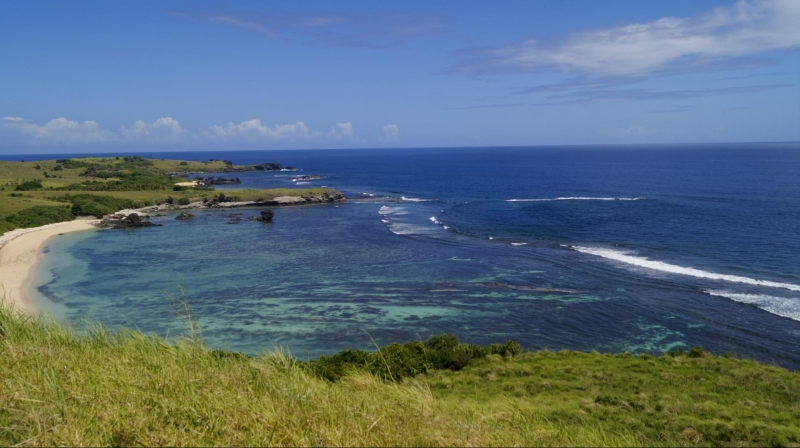 Caramoan is home to several beautiful islands, each one as breathtaking as the last. (You might even be familiar with some of them — countless episodes of Survivor have been filmed there, after all!) Because of this, going island hopping will surely be the highlight of your trip. At the same time, it'll probably also be the reason you'll want to come back!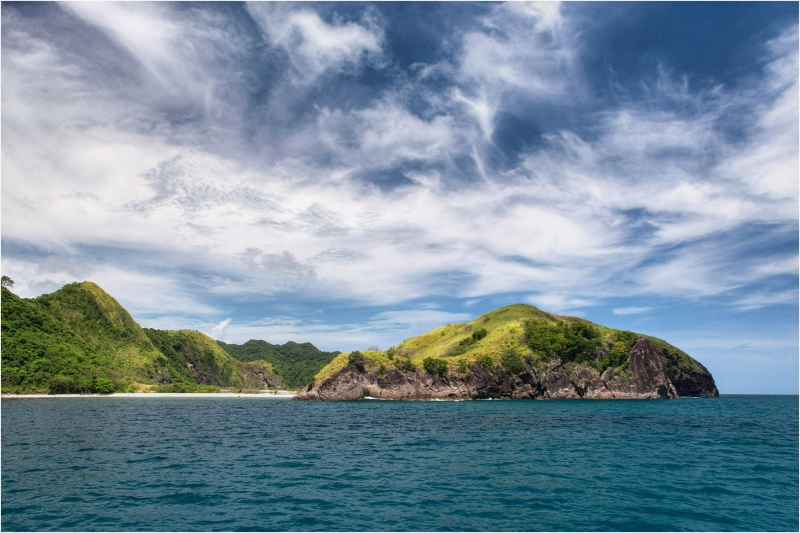 Should you make your way to Caramoan, let us name a few islands you won't want to miss. First, make sure to visit Guinahoan Island, which is often compared to Batanes. The island is famous for its breathtaking views and rolling hills! Second, Matukad Island is home to a white sand beach, a "secret" lagoon, and beautiful limestone cliffs from which you can enjoy amazing views. Third, Cagbalinad Island is great for swimming and snorkelling.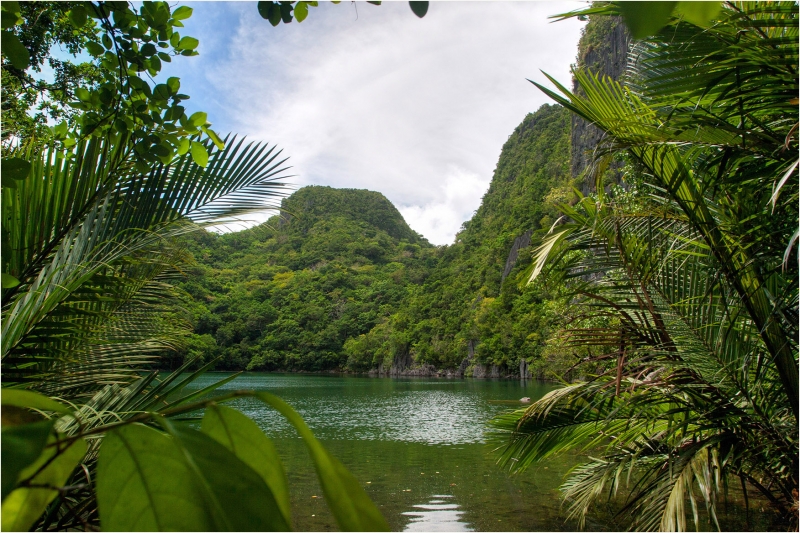 Lastly, you'll find the enchanting Tayak Lagoon in Malarad Island. Rumoured to be a mystical location, you can only reach this hidden lagoon by climbing up a slippery trail and some sharp cliffs, or by swimming under a barrier of rocks. Doesn't that sound pretty exciting?
3. Your dreams of being a castaway can finally come true at this secluded paradise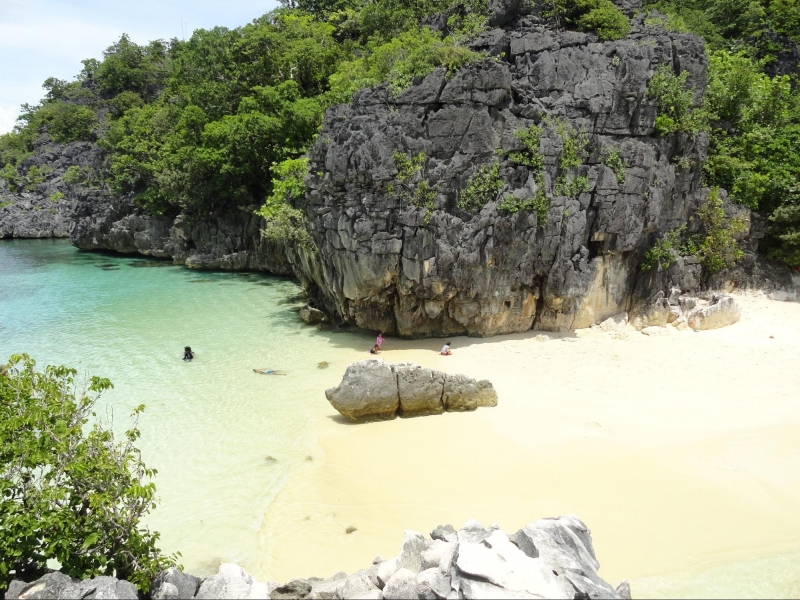 Have you ever dreamt of being stuck on a desert island and escaping the woes of real life? Being a pretty secluded destination, Caramoan is the ideal place to do just that.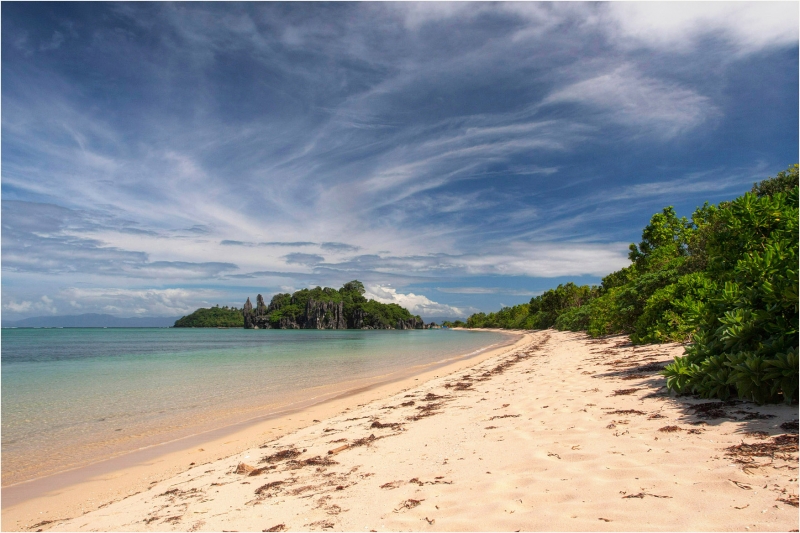 And even better, if you decide to make your visit a camping trip, getting a little slice of paradise all to yourself isn't at all impossible. Yes, your dreams of being a castaway (minus the shipwreck) can finally, truly come true!
Tip: Matukad Island and Sabitang Laya are recommended spots for camping!
4. Caramoan is home to several flawless white sand beaches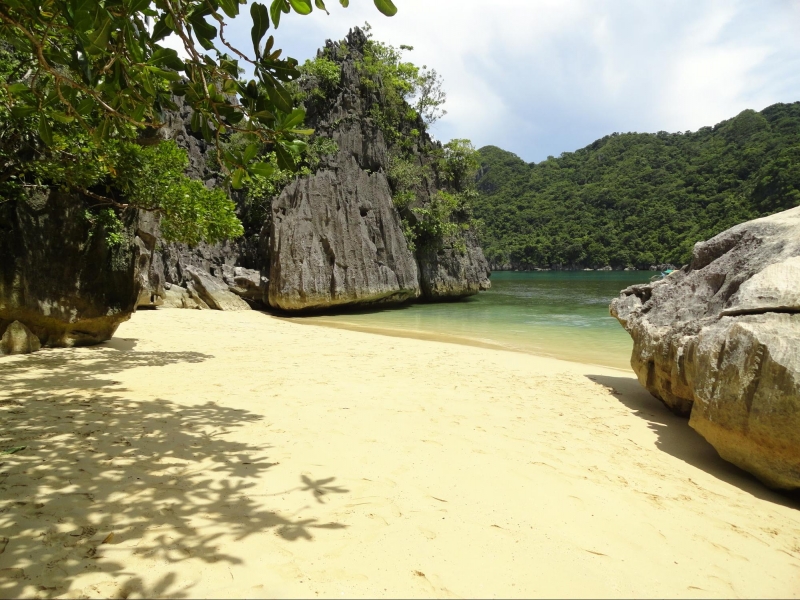 Let's be real: To us self-confessed island lovers, there's nothing like a beach with powdery white sand!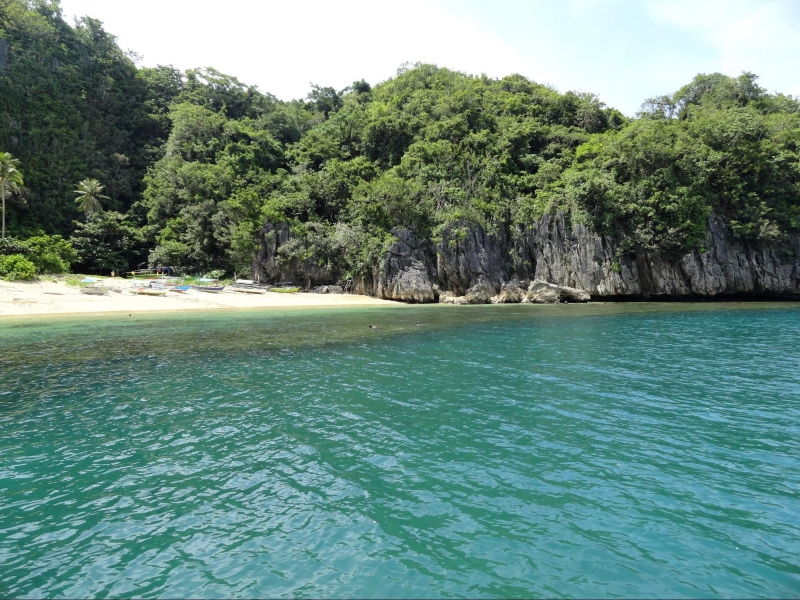 If you love Palawan and Boracay's white sand beaches, you will surely fall in love with Caramoan. Cagbalinad Island, Lahoy Island, Matukad Island, and Gota Beach are a few spots you can't miss!
5. It's also well-loved for its pristine waters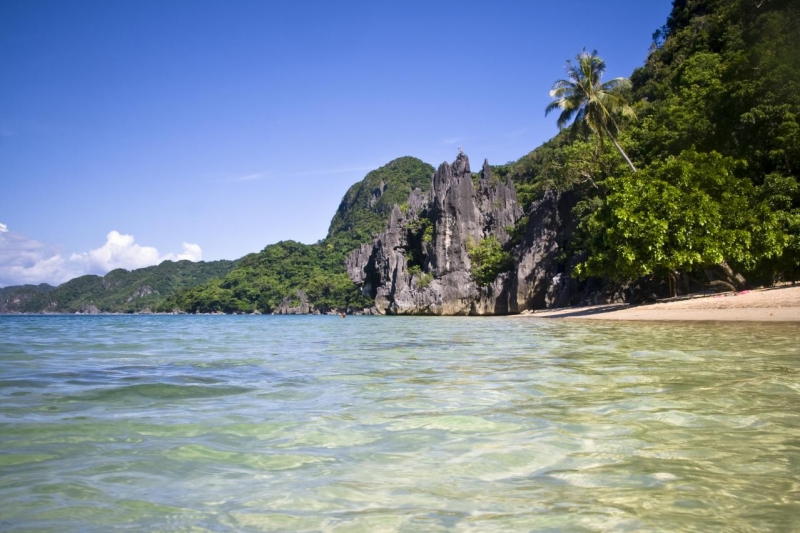 Not only praised for its white sand beaches, Caramoan is also considered a gem because of its pristine waters. This is definitely a plus for us island girls and boys who love to swim and explore the underwater!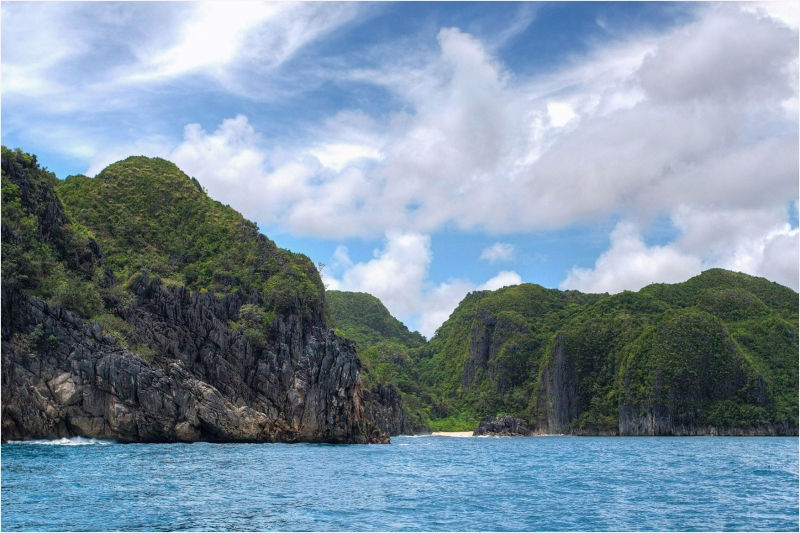 When visiting this tourist spot, you can expect scenic boat rides and enjoy exciting underwater activities like snorkeling and scuba diving!
6. Caramoan is dotted with beautiful rock formations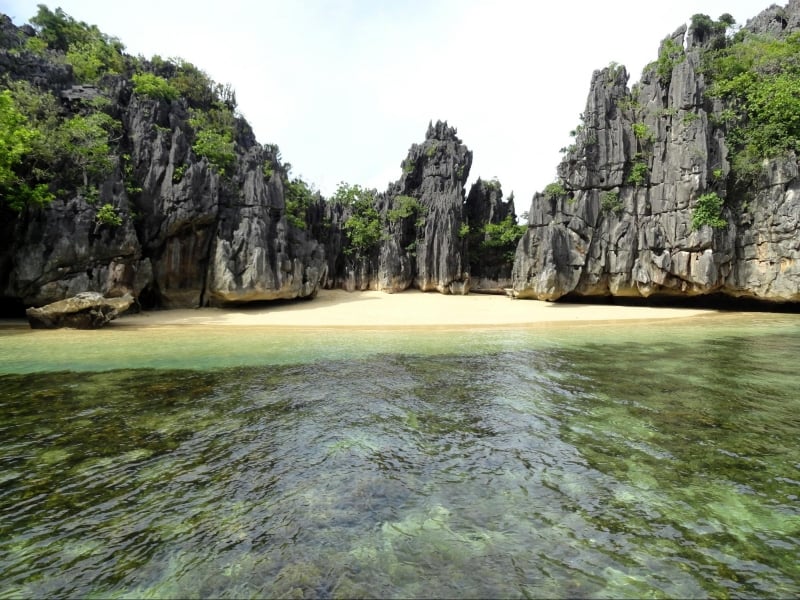 Because of its beautiful limestone cliffs and rock formations, Caramoan is often compared to El Nido and Coron in Palawan. They're a gorgeous sight to take in, and an ideal backdrop for photographs! If you're on the adventurous side, you can even climb up the limestone cliffs. From up there, you can admire the view — or even go cliff jumping! Just make sure to be careful, because they're known to be jagged.
Tip: Matukad Island and Minalahos Island are recommended spots for rock climbing and cliff jumping.
7. It's also home to beautiful sandbars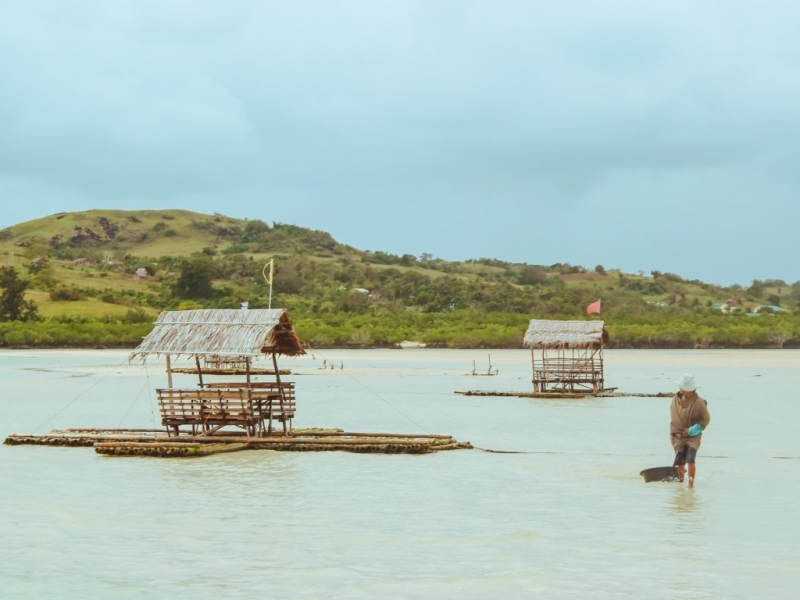 When exploring Philippine beaches, sandbars are often crowd favourites. Travellers just can't help but be amazed by the stretches of white sand that emerge mid-sea! At Caramoan, you'll find at least two of them: the Manlawi Sandbar, and another one at Cotivas Island.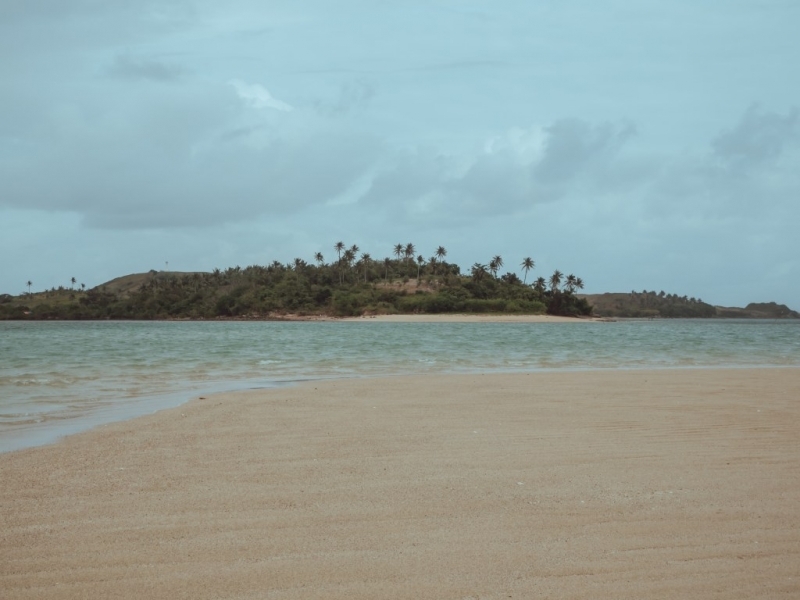 The Manlawi Sandbar is a typical island hopping destination. Along the sandbar, you'll find a line of kubos where you can hang out, or even have a meal (just remember to dispose of your waste properly!). If you happen to miss low tide at the sandbar, there's no need to worry — it'll still be a sight to behold. Instead of a wide strip of sand, you'll find a line of floating cottages in the middle of the sea! (And yes, you'll still be welcome to use them.)
8. There are island activities that every kind of traveller can enjoy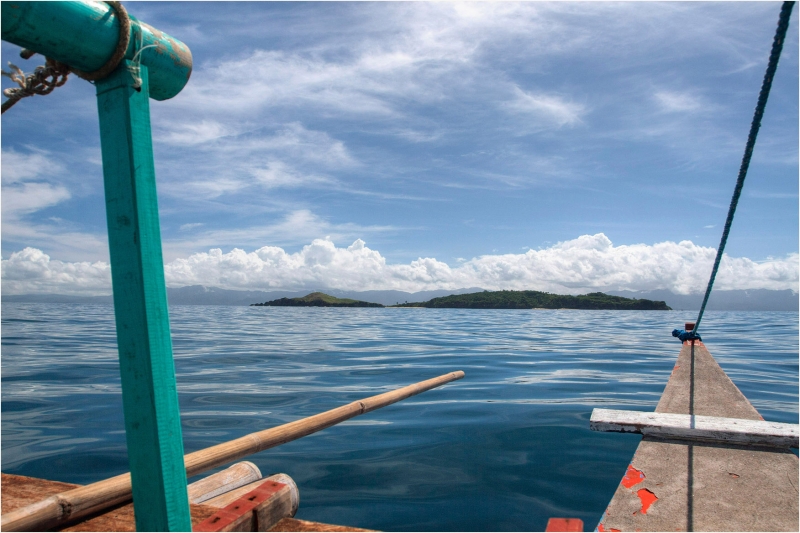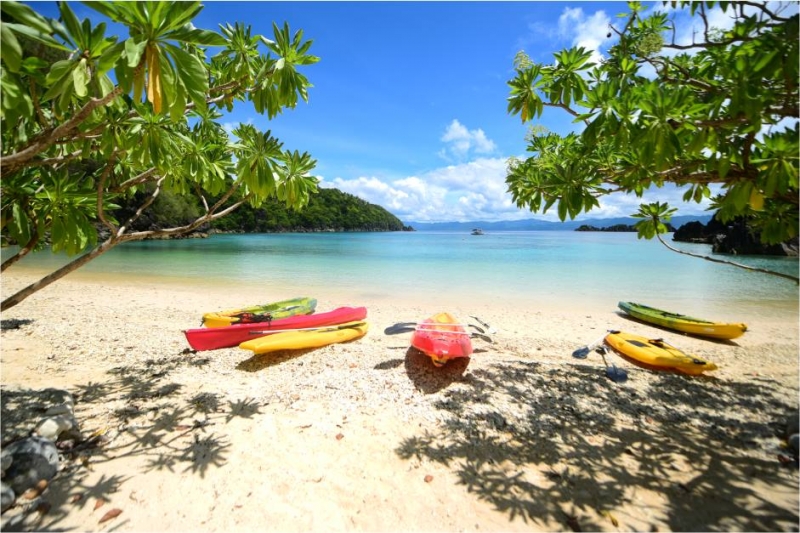 Because Caramoan is dotted with islands, lagoons, mountains, and caves, there isn't a shortage of things to do at this destination — whether or not you're an adventurous traveller.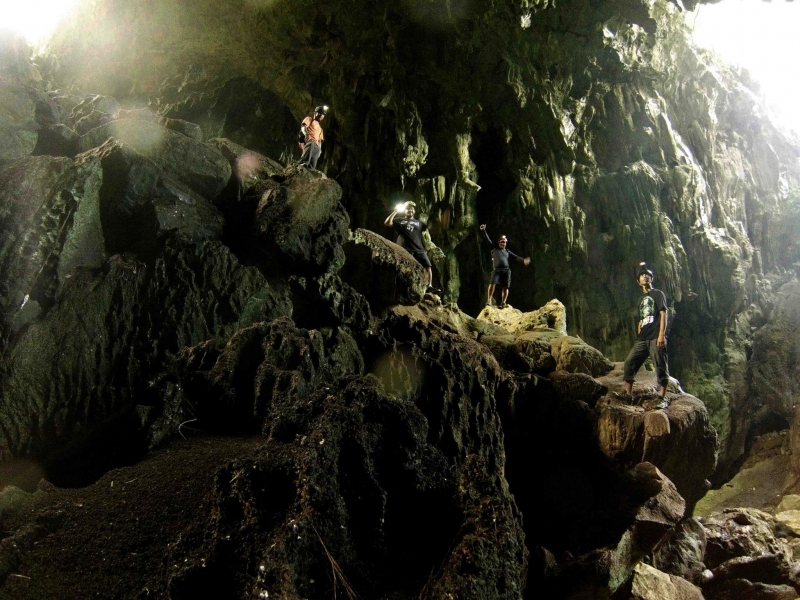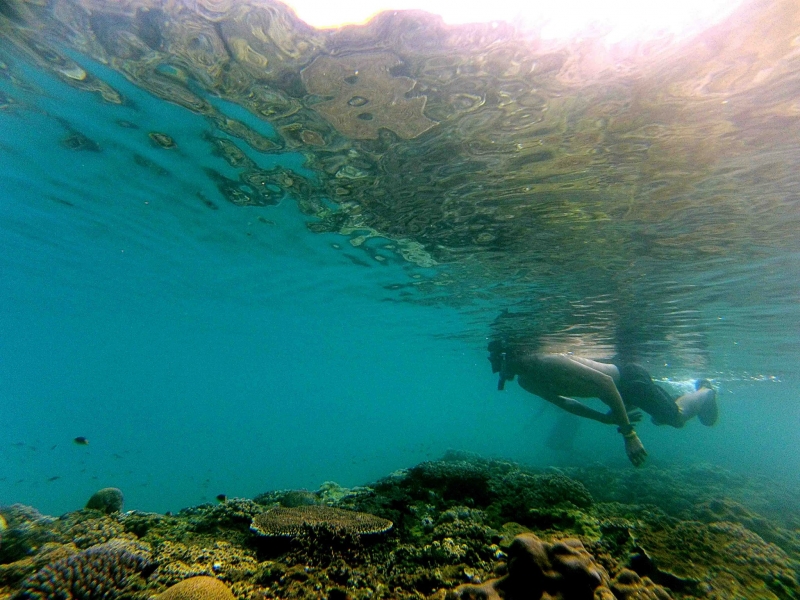 Surely, island hopping is a no-brainer when you're at Caramoan. Apart from the aforementioned activities like snorkelling, diving, and rock climbing, you can also go spelunking, trekking, kayaking, and paddleboarding!
9. You will surely enjoy fresh seafood and delicious home-cooked meals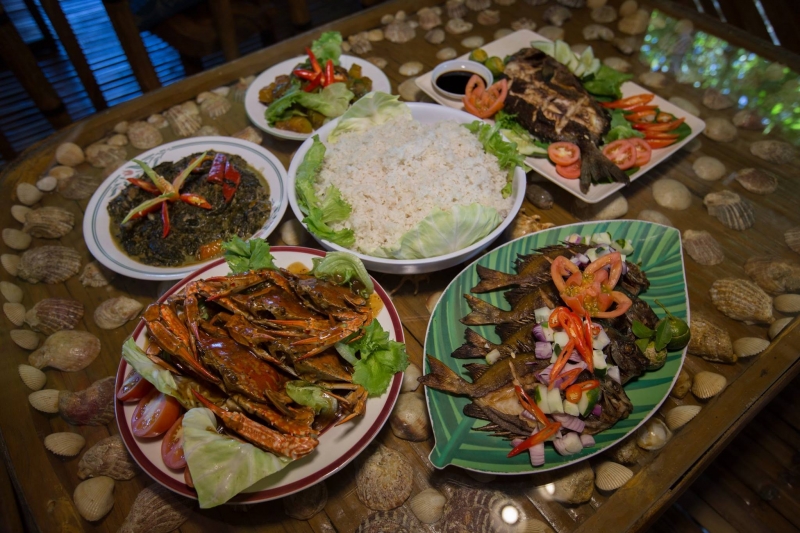 Caramoan may not be a totally commercialised tourist spot, but that doesn't mean you won't find any good eats here! From mouth-watering boodle fights to quaint restaurants and turo-turo eateries, you're sure to savour delicious flavours at this island destination. Fresh seafood is, of course, a guarantee. And since you'll be in the Bicol region, make sure not to miss out on authentic Bicol express!
10. It's a budget-friendly destination if you want it to be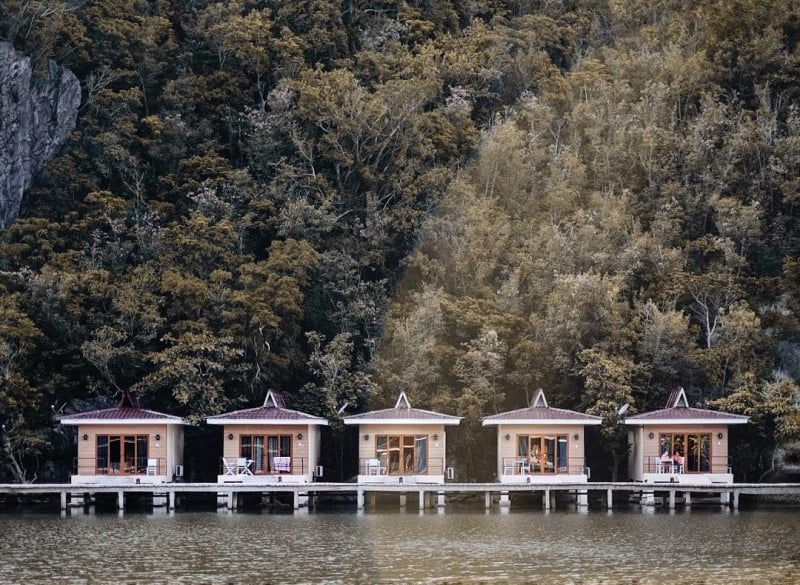 Whether you're willing to splurge or you're set on planning a budget trip, you can certainly make your trip to Caramoan happen!
If you want your funds to go a long way, you can travel to Caramoan by land. A lot of budget travellers opt to take a 12-hour road trip by bus overnight, spending both their time and their money efficiently. However, if you're up for spending a little more, you can cut your travel time to just two hours by flying to Virac and taking a short boat ride to the island.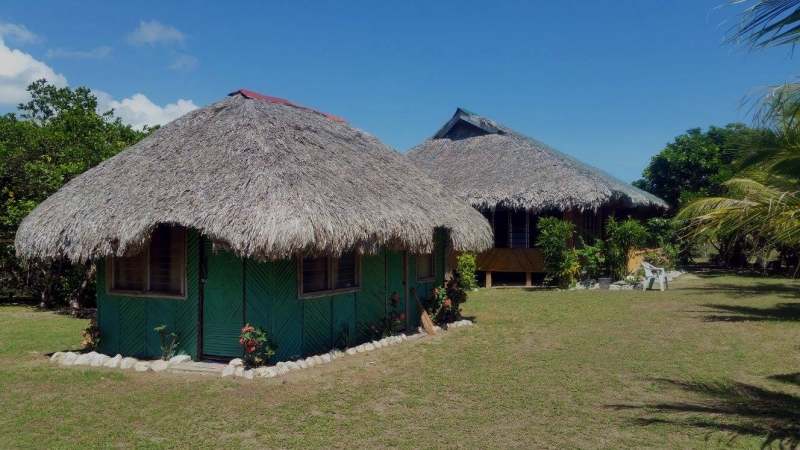 As for accommodations, there are several resorts to choose from. Popular accommodations include Tugawe Cove Resort, Hunong Cove Resort, and Gota Village Resort. Budget travellers, on the other hand, can opt for more wallet-friendly lodging areas such as Vista del Mar, La Playa Camp & Picnic Grounds, and Casita Mia. As for the ultimate budget-friendly option — why not camp out on the island for the ultimate Caramoan experience?
Also read: 10 Things You Should NEVER Do at the Beach
Have we successfully convinced you to make Caramoan the next destination on your travel bucket list? We hope you enjoy your trip!