You asked for it, and you got it. Cebu Pacific is now offering ₱1 base fares for select routes in this week's Independence Day Sale!
The Philippines' leading budget airline kicked off the sale midnight of 12 Jun 2019 in celebration of the country's 121st Independence Day. Travellers may choose from a select number of domestic and international destinations for trips within the third and last quarters of the year.
There's a catch, though — the promo seats change every six hours, so you'll need to make your booking fast if you want to catch affordable flights to your planned destination! Before we get to other details, here are mock bookings we did for a few great routes to see how low (or high) the total bills go halfway through the sale.
Cebu Pacific Independence Day Sale sample bookings
Flights to Hong Kong: Cebu – Hong Kong – Cebu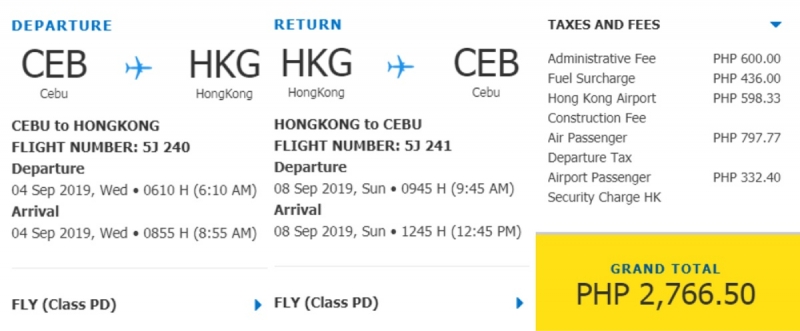 Flights to Japan: Manila – Tokyo (Narita) – Manila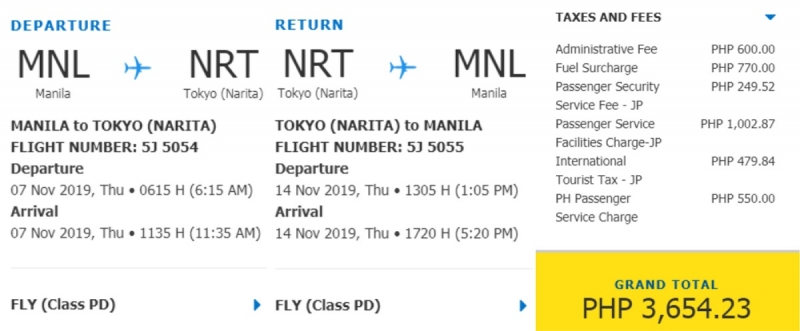 Note: These bookings were made between 11am and 12pm on 13 Jun 2019, which means we were only able to check the flights offered within that period according to the sale schedule.
As seen in the screenshots above, the grand total for both flights already include an Administrative Fee, Fuel Surcharge, and other applicable fees. They also comprise of a 7kg complimentary baggage allowance per way. Plus, there's no more promo code required!
Important details
Booking Period: 12 Jun to 14 Jun 2019
Travel Period: 1 Aug 2019 to 31 Mar 2020
Like I said, the routes on sale change per given period. Here's the complete schedule for your reference!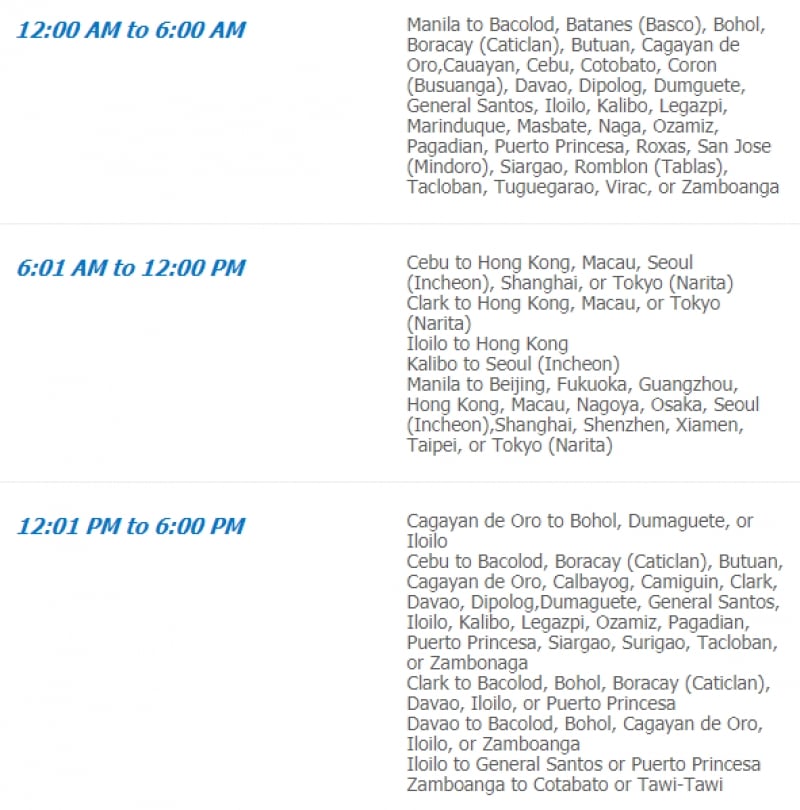 Is this a good deal?
Just based on the sample flights? We'd say this is the kind of sale certainly worth scrambling for! It's not every day you can score round-trip flights that cost less than ₱3,000 or ₱4,000 from the Philippines to top East Asian destinations like Hong Kong and Japan! Our research on social media also showed travellers booking return flights to domestic destinations worth approximately ₱1,000 — super affordable!
Don't miss out on these awesome budget-friendly travel opportunities and book your next trip with the Cebu Pacific Independence Day Sale now!
For more great flight deals, join our new Facebook group: Flight Deals – Philippines.