Contributed by Shelly Viajera Travel Blog
I find it hard to compare Chefchaouen with other places in the world that I've visited.
Chefchaouen is a small town that borders Spain and tucked in the northern tip of Morocco. Arab-Spanish culture is dominant in the city, and it is generally described as peaceful, quiet, and laid-back, but not too remote to be away from modern living. Going around this city is all about a slow pace.
 It's blue everywhere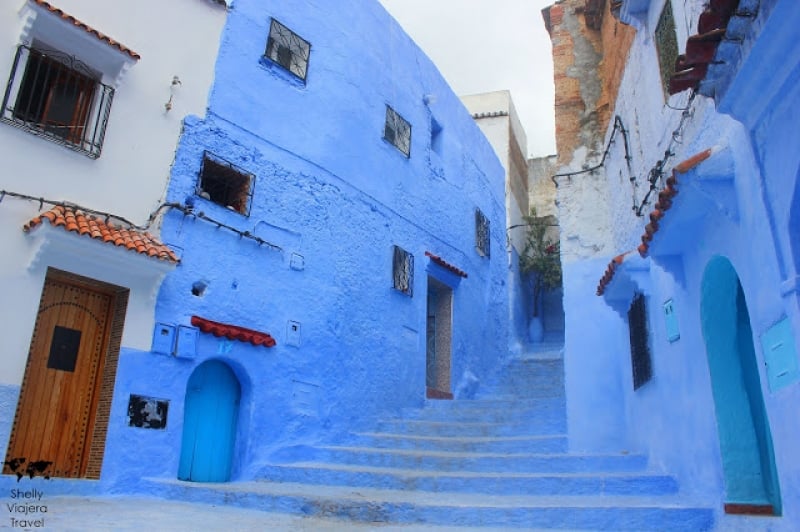 Known as the Blue Pearl, Chefchaouen City sets itself apart because of all the houses and buildings that are painted blue. They were originally believed to be white, but this tradition of painting buildings blue dates back to the 15th century.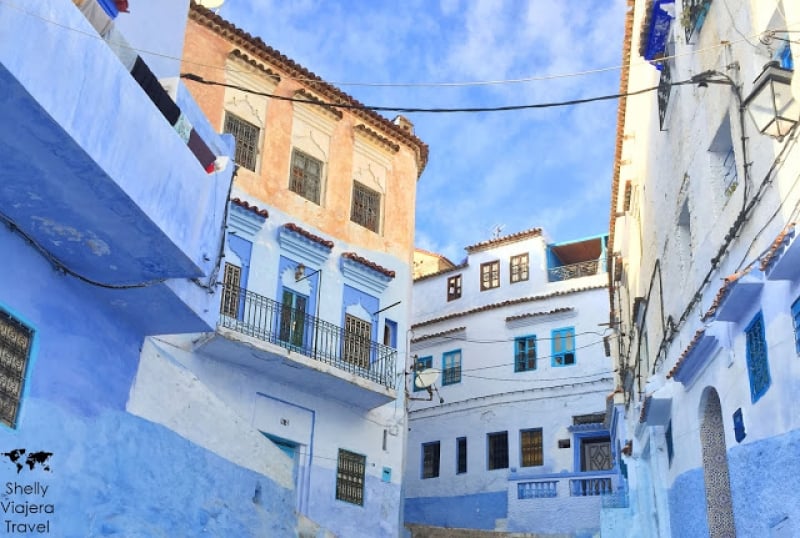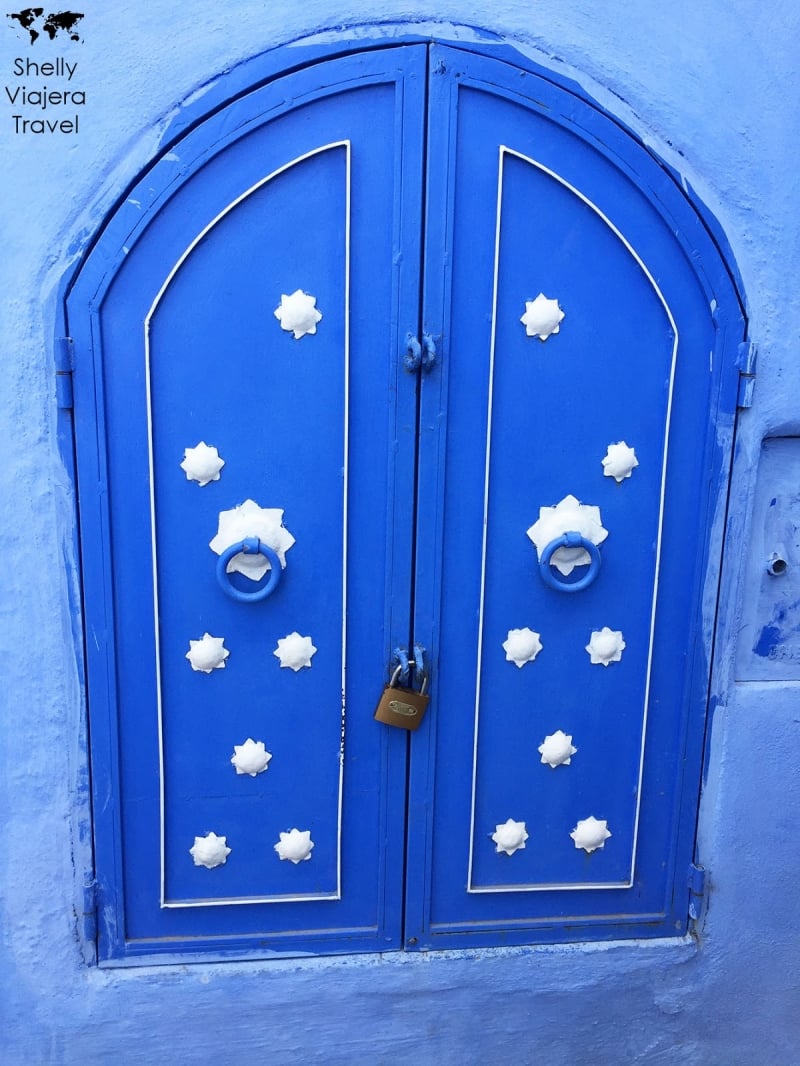 During the Spanish inquisition in 1492, the Jewish people in Spain started fleeing to the neighbouring countries, which included Morocco. The Jews believe that the colour blue represents heaven and that painting their houses blue, mirrors the sky and takes them closer to heaven. The vibrant shades of blue are so pleasing to the eyes that it's a sight which invites tourists from all over the world, particularly countries in Europe, and also China and Japan.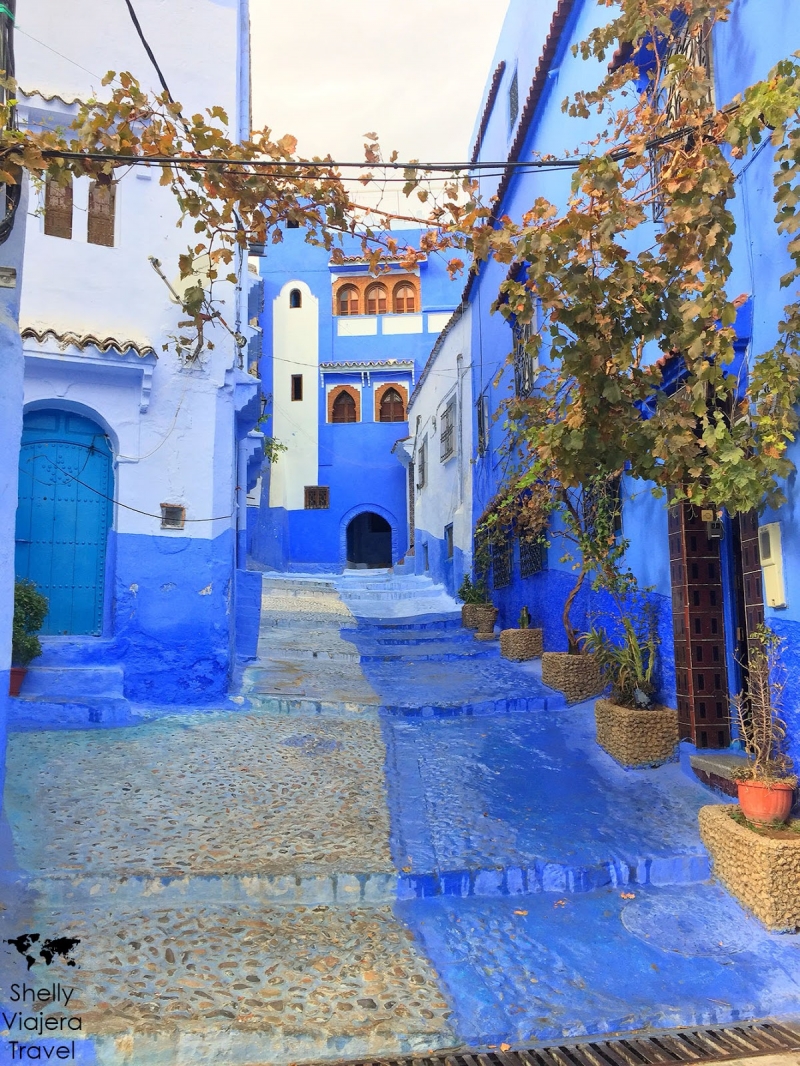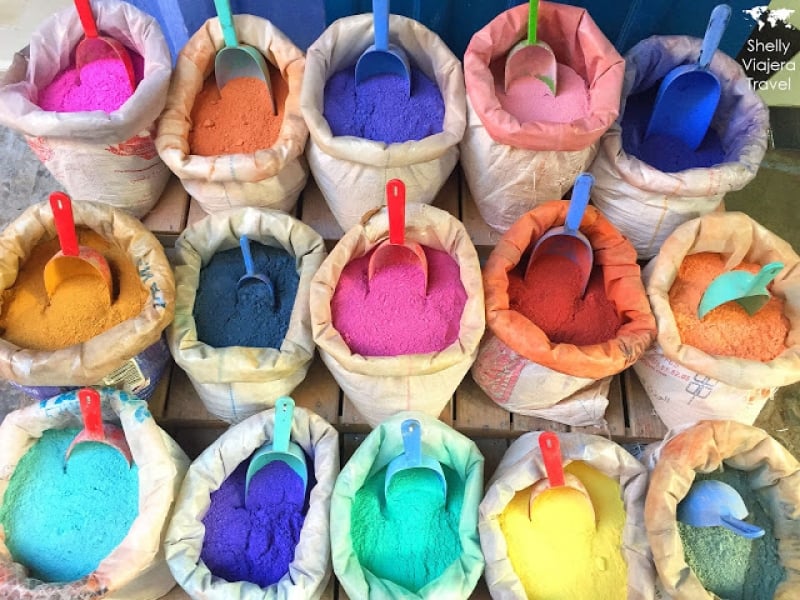 Morocco's popular set of colourful spices also complements the blue walls. They make for a vibrant combination when you see them up close.
It's rich in nature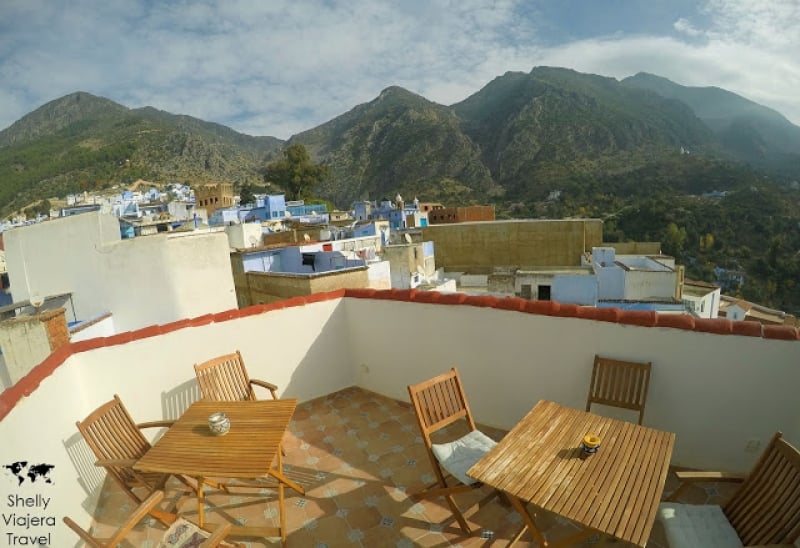 Chefchaouen is blessed with natural resources. For one, Rif Mountain surrounds it, which not only gives a stunning view, but also a natural cool breeze that's perfect during the summer from June to August.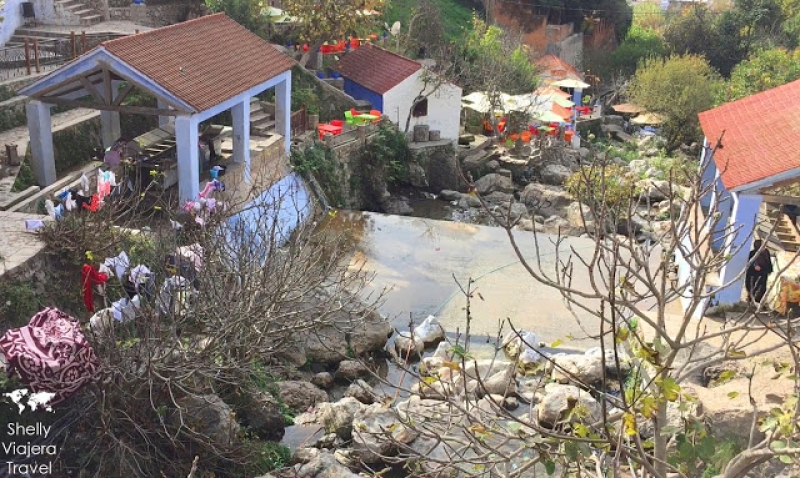 The Ras el'Ma River is also very accessible because it's not too far from the centre, where most hostels, shops, and restaurants are found. It is common to see local women wash clothes regularly using the water from the river in the morning. You will see several orange vendors in the area as Chefchaouen is abundant in orange trees. Actually, Morocco is in the top 15 importers of oranges in the world. Tourists can buy a glass of freshly squeezed oranges can at only MAD 7 (less than US$ 1).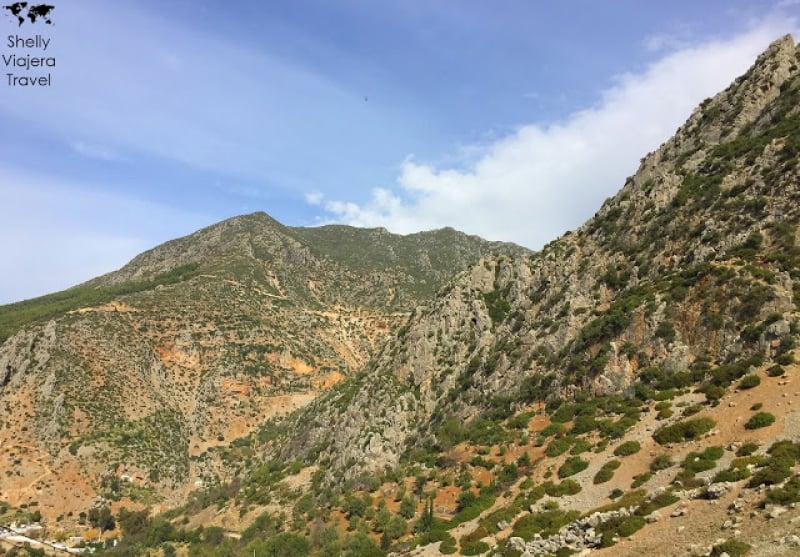 One of the common activities in Chefchaouen is a 45-minute trek to the hill going to the Spanish Mosque. The Spanish Mosque is considered a tourist attraction because it offers a picturesque bird's eye view of the town, even if it was never used.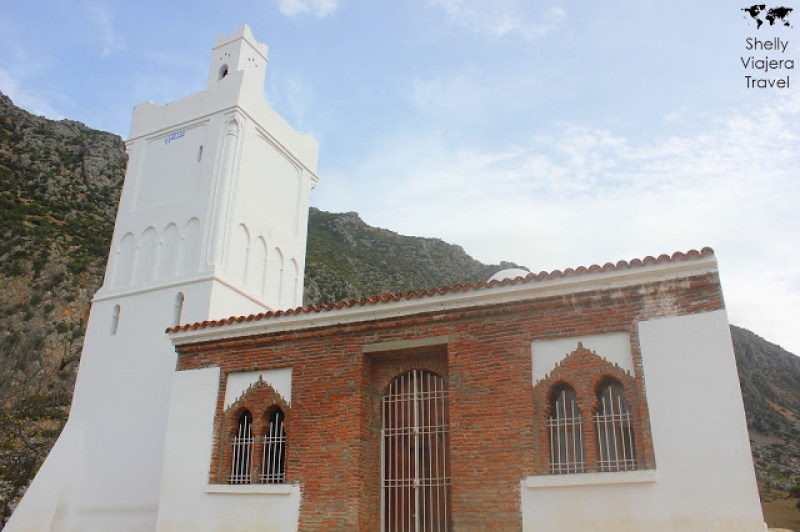 Sound of prayers is normal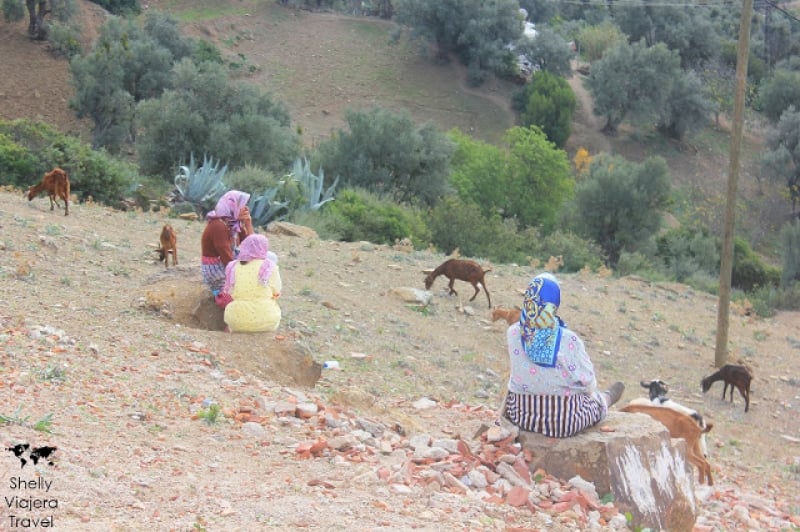 Majority of Moroccans are Muslims, so they pray five times a day, a practice that's part of their Islamic religion. The imam usually leads the prayer recited in Arabic and usually amplified through a megaphone. Since Chefchaouen is a small town and mosques are nearby, the sound of praying resonates all over the place.
The first prayer usually starts before sunrise and it could possibly wake you early in the morning. It may be something foreign to non-Muslims, but is part of everyday life in all of Morocco. Located at the town's centre is the Grand Mosque, the biggest mosque in the area. Right beside it would be an old castle called Al Kasaba and a plaza called Place Outa Al Hammam.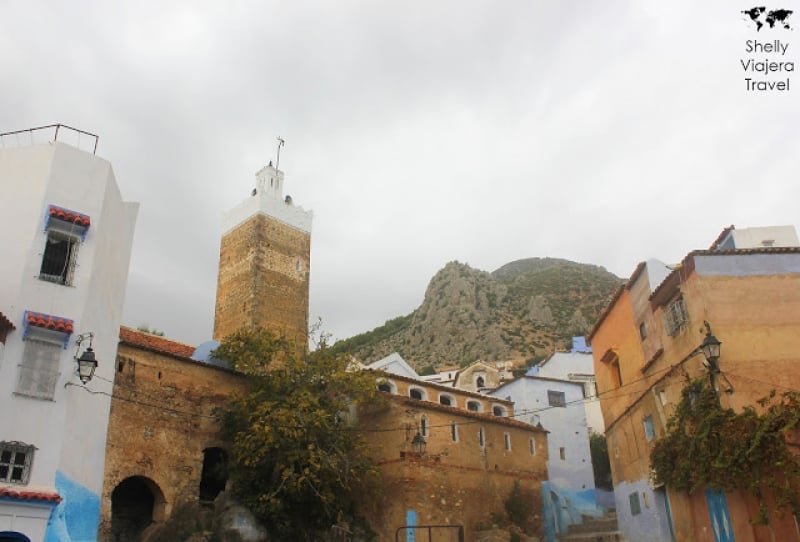 It's a cat-friendly town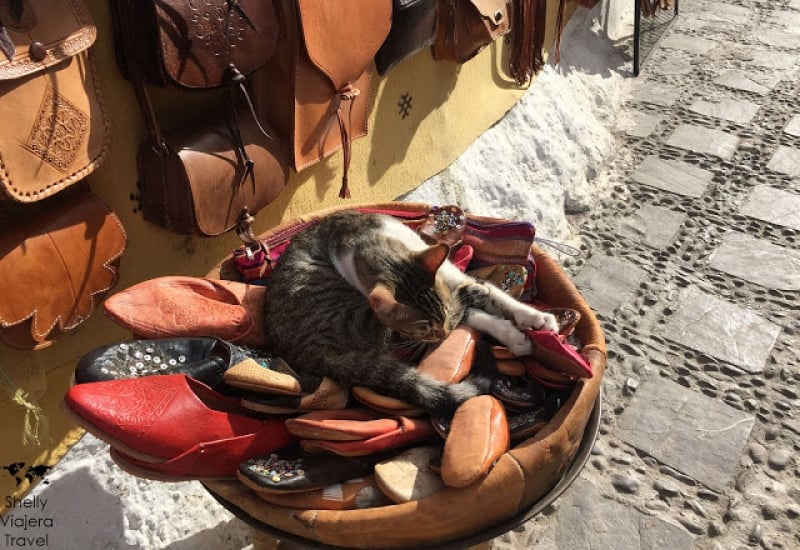 Any cat lover may find Chefchoauen a place like home. You will always see them lying on the cobblestone path. They seem safe to play with and are so at ease with tourists that they just blend in with the environment. Some even manage to camouflage themselves. When I asked around, I found out that a typical household owns around three to four cats. There's no exact story as to how the cat tradition started, but one thing's for sure: the people in Chefchaouen are truly cat lovers.
Bread is life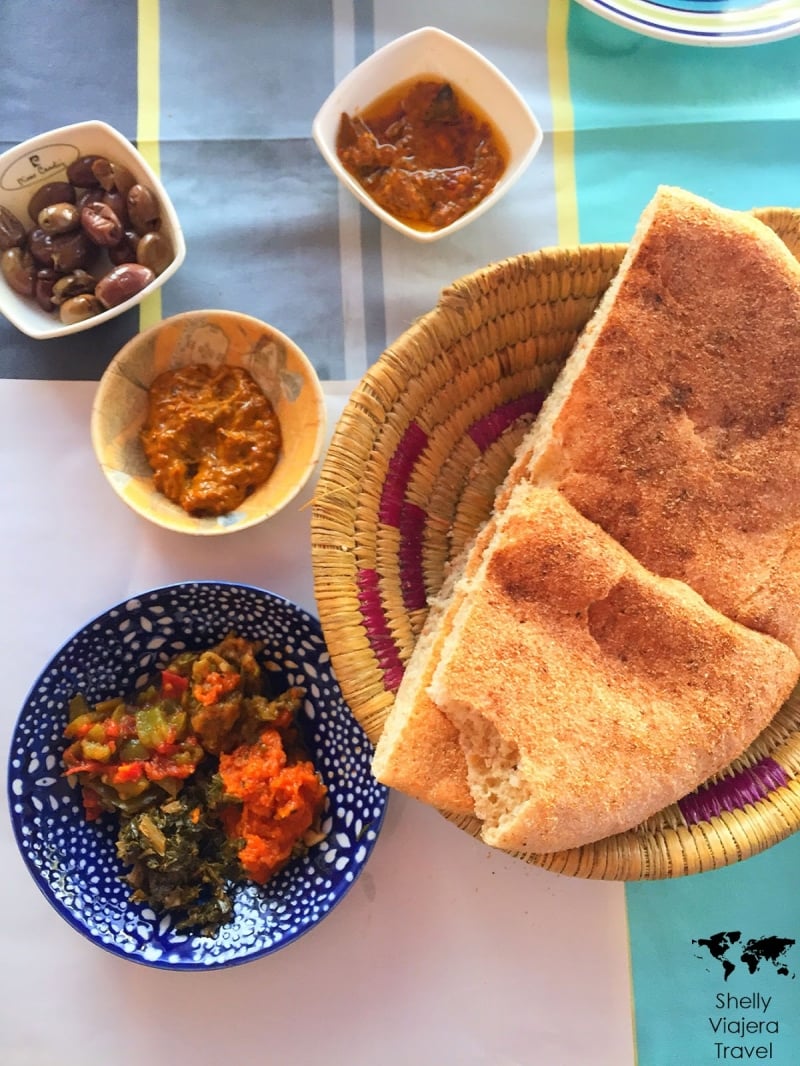 Bread is a big part of every Moroccan meal. Durum wheat makes the texture of their bread harder and darker in colour. Locals prefer to eat it with yoghurt, Moroccan tea (loose green tea leaves with mint), coffee, and make them side dishes regardless of the main course. Commonly eaten with bread are also olives and different spicy spreads.
How to get there

A common way to get to Chefchaouen is to take the bus. In Casablanca Morocco, there's a daily bus trip, via CTM Bus, to Chefchaouen departing at 1.30pm. However, note that the bus service is only ONCE A DAY, so it's advisable to get bus tickets in advance. The trip going back to Casablanca is also once a day, but departs at an earlier schedule of 7am.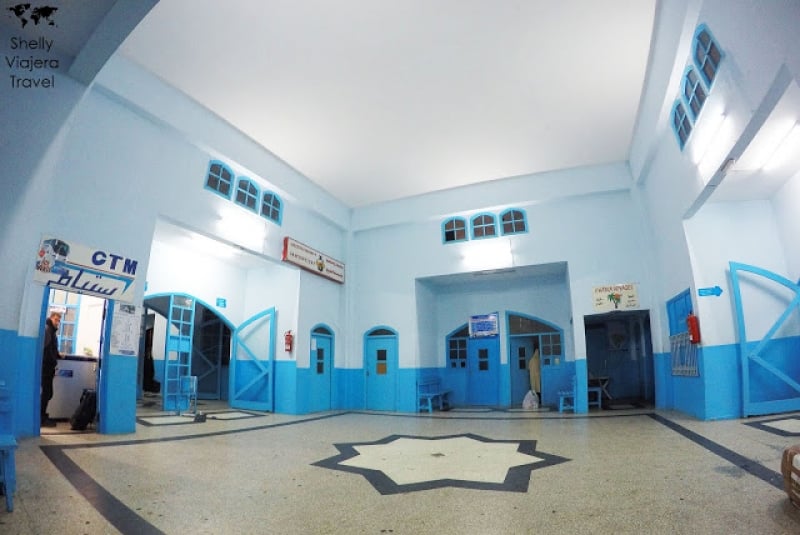 The CTM Bus Station in Rue L'Afrcain, Casablanca sells tickets at MAD 150 (US$ 19) each. The station is a 10-minute walk from Casa Port train station and a three-minute walk from Central Market tram station. Meanwhile, Gare Routière, the bus station in Chefchaouen, is five minutes away from the plaza. You may take a petit taxi going there for MAD 20 (US$ 2).