Denmark has constantly topped global happiness rankings that I've started to wonder what made the country so special. To see what the fuss was about, I decided to take a 3-day layover in Copenhagen, the Danish capital, on my way to Iceland.
There, I came across a city that values work-life balance, sustainability, world-class design and cuisine, and what the Danes call "hygge", which doesn't have an English equivalent but is close to feelings of cosiness, contentment, comfort and charm.
However, I also realised that while the standard of living in Copenhagen is high, it does come at a price – a very high cost of living. In fact, Copenhagen is one of the most expensive cities I've ever visited!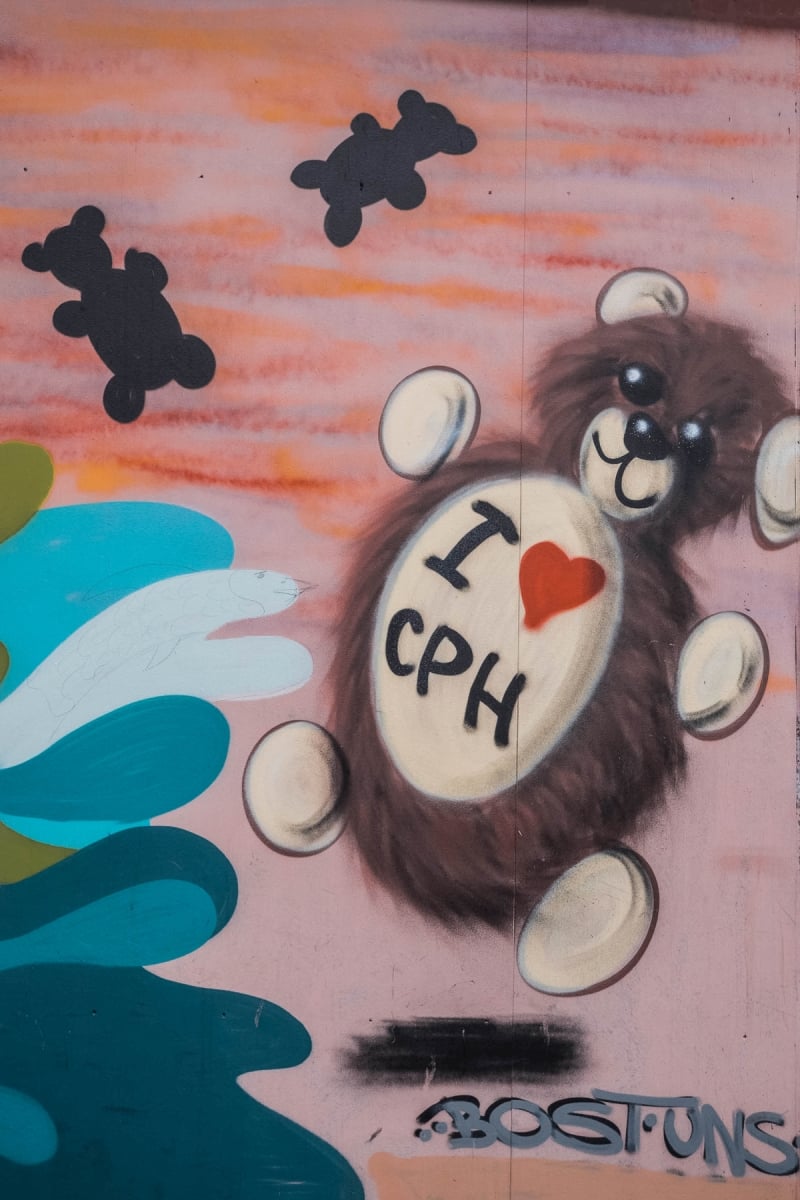 I didn't really want to spend my days in Copenhagen eating cup noodles for every meal and counting change. Given that Copenhagen has been called the "Epicentre of Nordic Cuisine", dining in its delightful cafés and restaurants was something I hoped to experience. Hence, I came up with an itinerary that was lighter on the pocket.
Also read: How to Spend 48 Hours in Copenhagen
On my first day, I joined the 2 1/2-hour Free Copenhagen Walking Tour of SANDEMANs NEW Europe. And despite working for tips, the local guide even picked me up at my hotel instead of making me struggle to find the meeting spot. Isn't that great customer service? Walking around on my first day was a great way for me to get a feel of the new city and to cover the free attractions at my own pace.
For my remaining 2 days, I used my 48-hour Copenhagen Card, which I purchased at the airport for DKK549. This card gave me free admission to over 70 attractions, unlimited public transport within the Copenhagen region (which includes the airport) and discounts to select bars and restaurants. But I focused mainly on the royal sites since I've always been fascinated by the history of European royal families.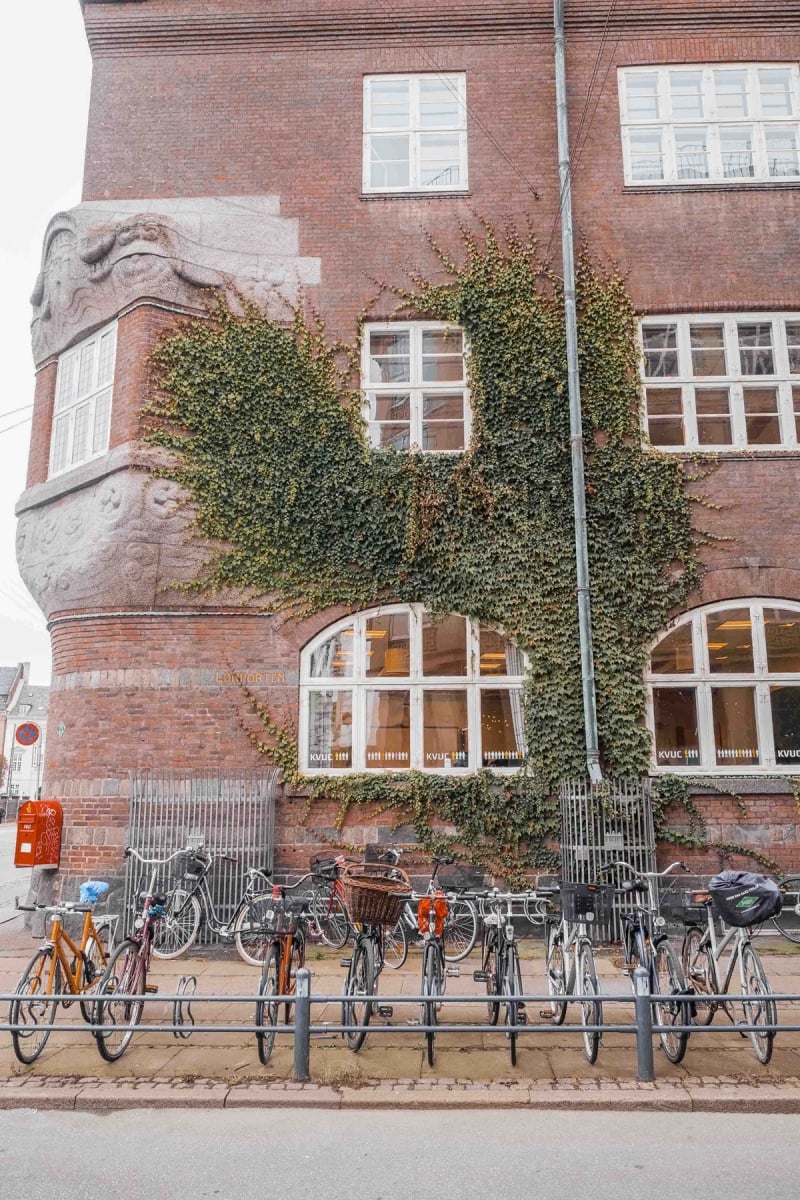 In case you're curious , here's my full 3-day itinerary:
Day 1
Axel Towers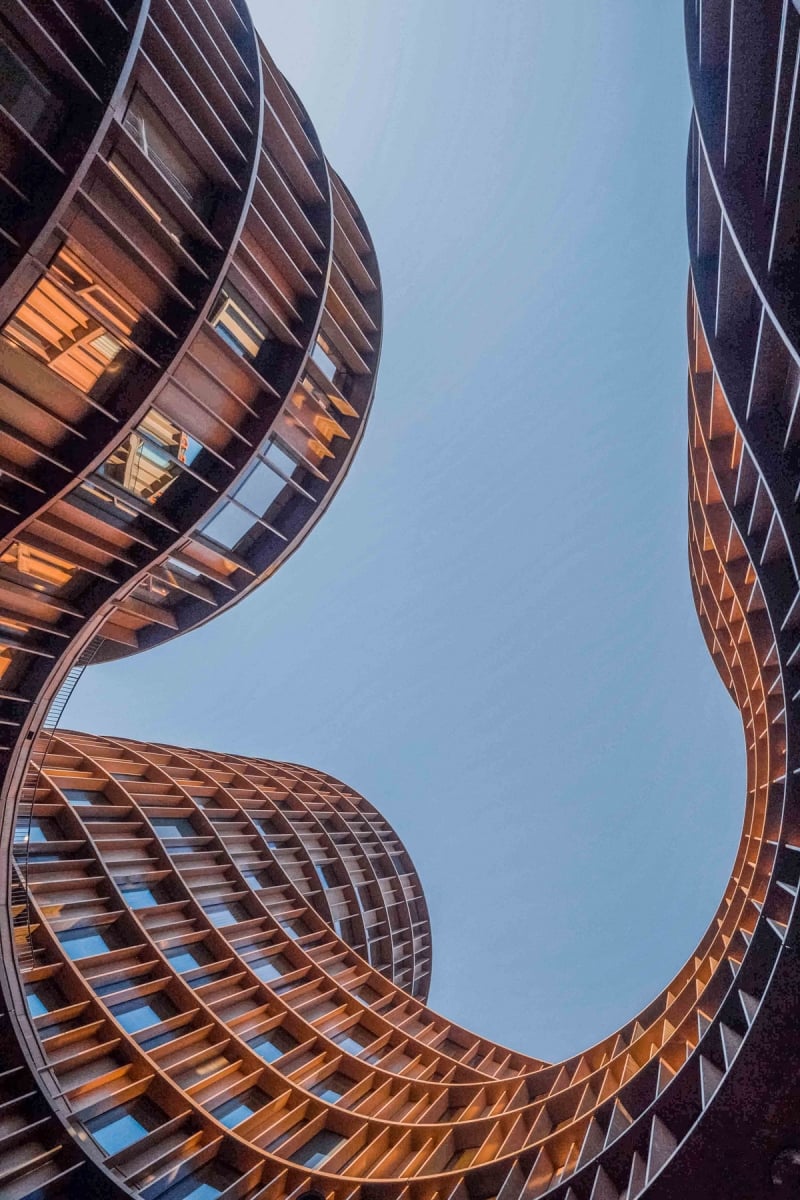 I stumbled upon this landmark by accident because it was so near my hotel and I completely fell in love with its design. It comprises five cylindrical buildings in varying heights and features offices, shops, restaurants, cafés and public gardens. It's a true testament to why Danish architecture is renowned worldwide!
Nyhavn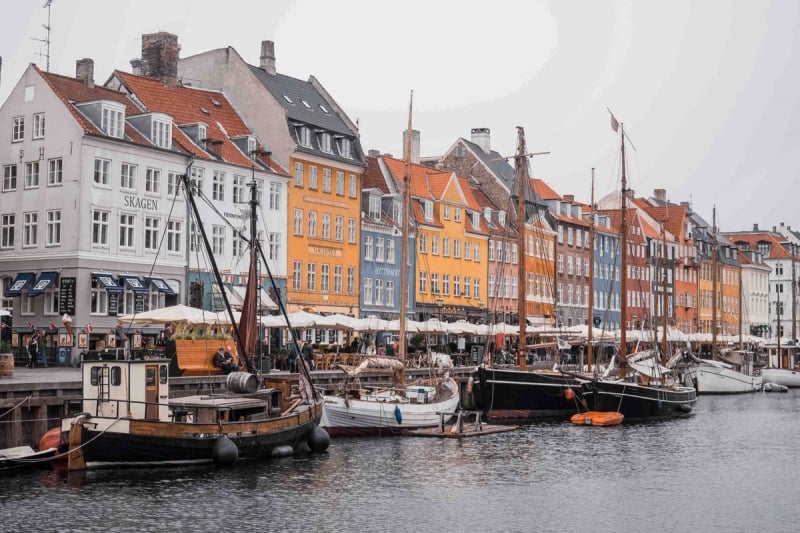 If you type Copenhagen on Google Search, most likely, the first images to come out would be of a waterfront harbour dotted with colourful townhouses and wooden ships. That place, my friends, is called Nyhavn. It used to be a commercial port, where ships from all over the world would dock. It also had a "naughty" side (with beer houses and prostitutes) and a "nice side" (with markets and eateries). Danish fairytale writer, Hans Christian Andersen of "The Little Mermaid" fame, lived in this area for years! These days, though, Nyhavn is more of an open-air museum or tourist attraction lined with restaurants and souvenir shops.
The Little Mermaid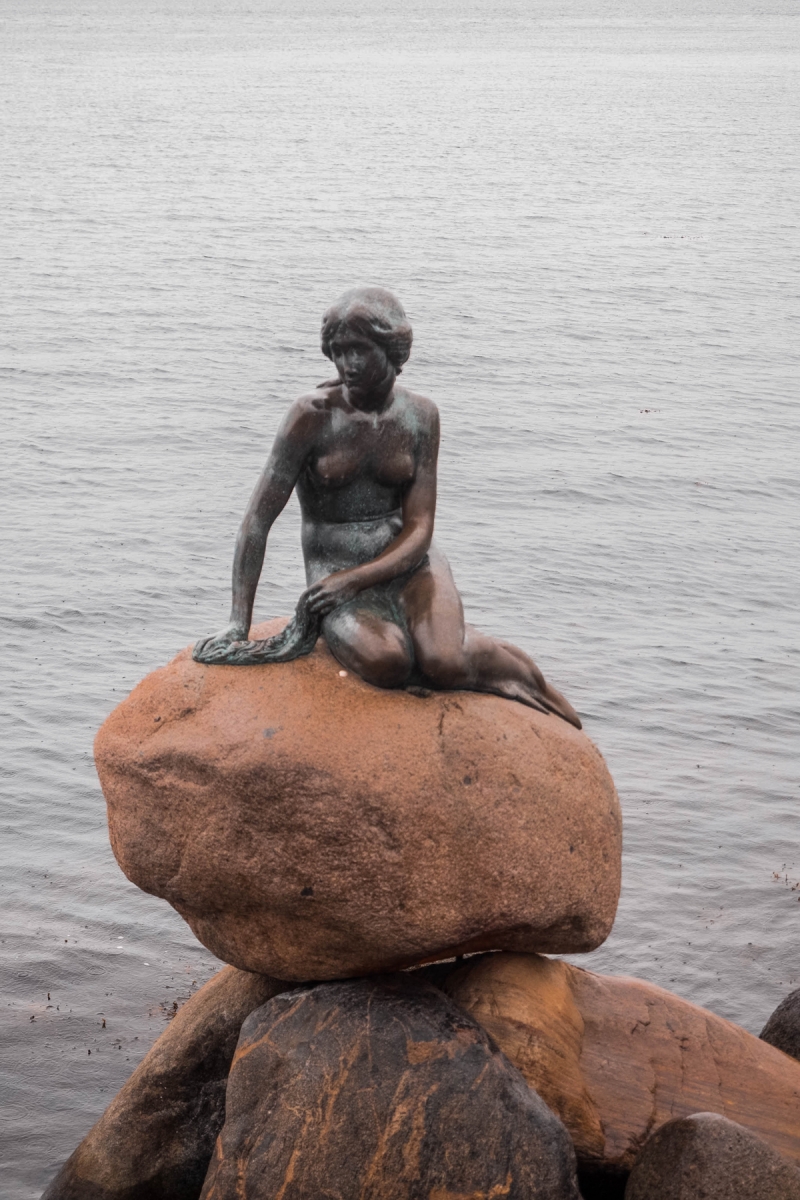 To be honest, I found this statue kind of underwhelming. But this sculpture, which was donated by Danish brewer Carl Jacobsen to the city, is a 100-plus-year-old Copenhagen icon that reminds us of a beloved fairytale and makes us believe in love and selflessness so you should still include it in your itinerary. Besides, the walk along the promenade to get to the statue is very peaceful and scenic.
Freetown Christiania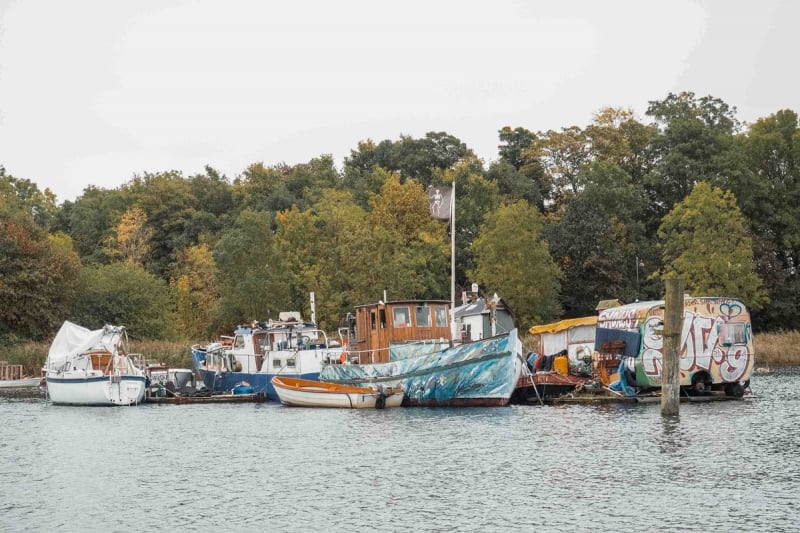 This hippie neighbourhood in Christianshavn, Copenhagen is a place like no other. I visited this self-proclaimed autonomous district out of curiosity. I wanted to see its inhabitants' unique way of living. Plus, I'm a gypsy at heart so I had so much fun checking out the spray-painted houses, art galleries and vegetarian eateries.
If you want to visit this area too, for your safety, I strongly advise you to read the welcome sign and follow the 3 rules – "Have fun, don't run because it causes panic and don't take photos". This is mainly due to the hash dealing in the bohemian neighbourhood, which by the way, is considered illegal in Denmark.
Day 2
Canal Tours Copenhagen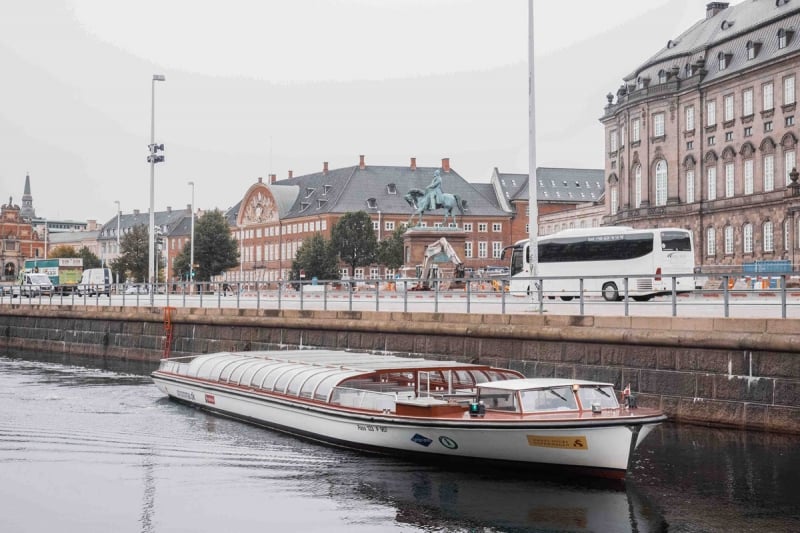 Copenhagen is a harbour city so going sightseeing on a boat is a must! I suggest you wake up early and be at Gammel Strand (departing at Nyhavn will incur an extra charge) by 9.30am to get a good seat on the boat. Then off you go on your classic guided tour, where you'll get to see not just the city's picturesque harbour and quaint canals, but also a beautiful mix of old and new Danish architecture.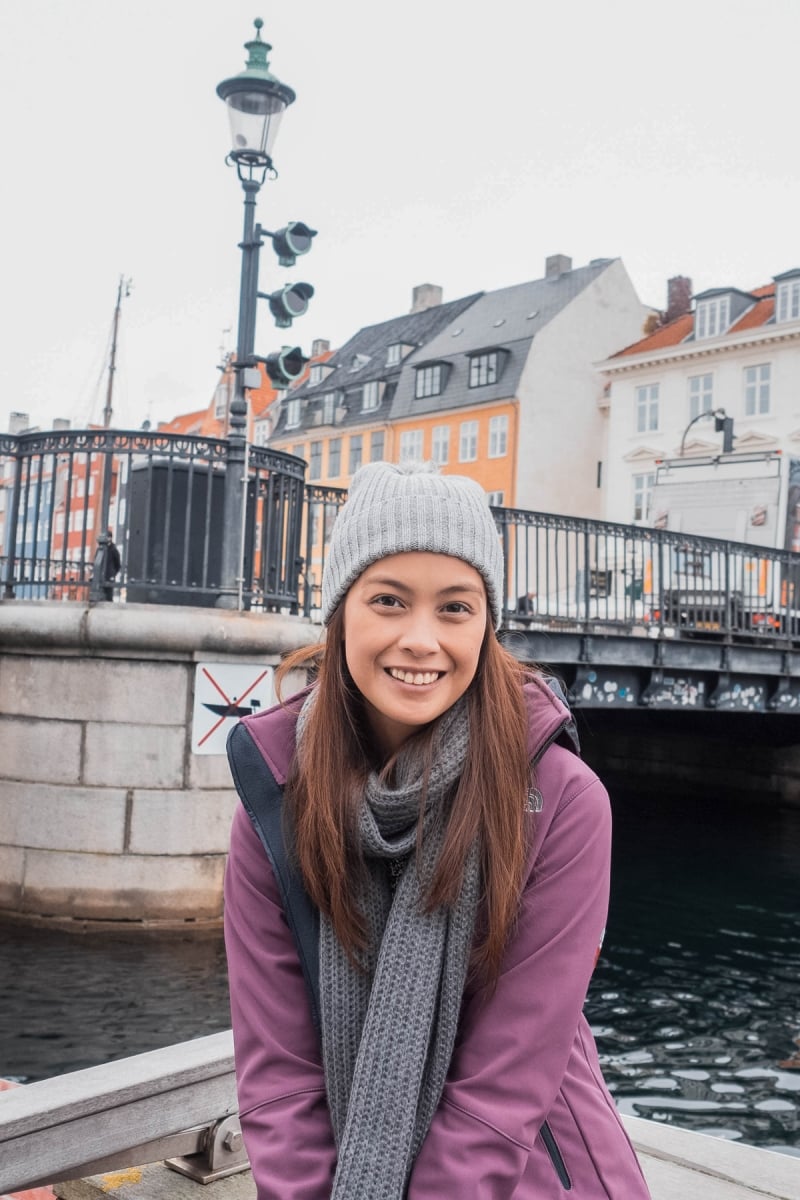 Christiansborg Palace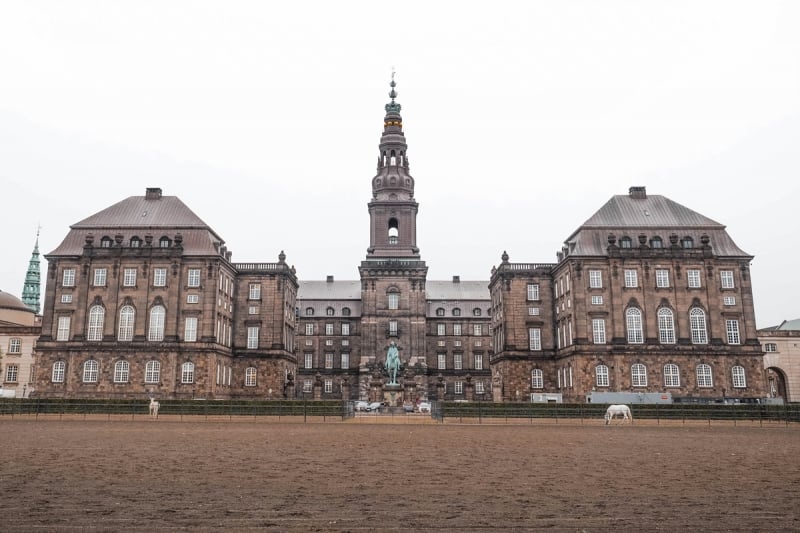 After disembarking from Gammel Strand, walk over to this palace, which sits on a little island in the heart of Copenhagen. All three branches of the Danish government – Parliament, Supreme Court and Ministry of State – operate from this palace until this day. Some rooms are also still used by the Danish Royal Family for special events and functions. So if you see fancy cars and security forces going in and out, don't panic.
Unbeknownst to many, the Christiansborg Palace standing today is actually the third version with the same name. The two palaces before the current one were both destroyed by serious fires. The Copenhagen Card gives you free access to four parts of the palace – The Royal Reception Rooms, The Royal Kitchen, The Ruins and The Royal Stables.
Amalienborg Palace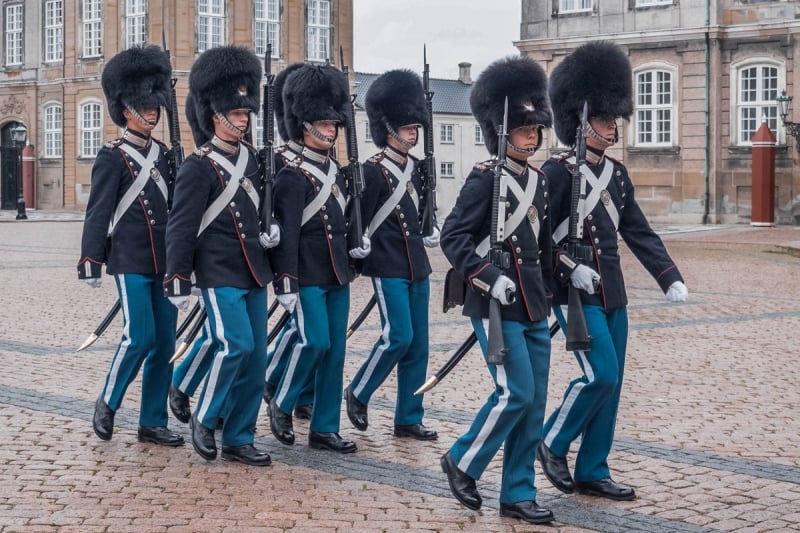 If you want to up your chances of seeing a member of Europe's oldest monarchy, then this is where you should go as Denmark's royal family still resides inside this palace. If the Queen or Crown Prince doesn't pop out, no worries. The palace is still worth a visit. Here, you can enter a museum, which will give you a peek at the private living quarters of former kings and queens, as well as watch Denmark's very own "Changing of the Royal Guard", which is held everyday at 12nn.
Rosenborg Castle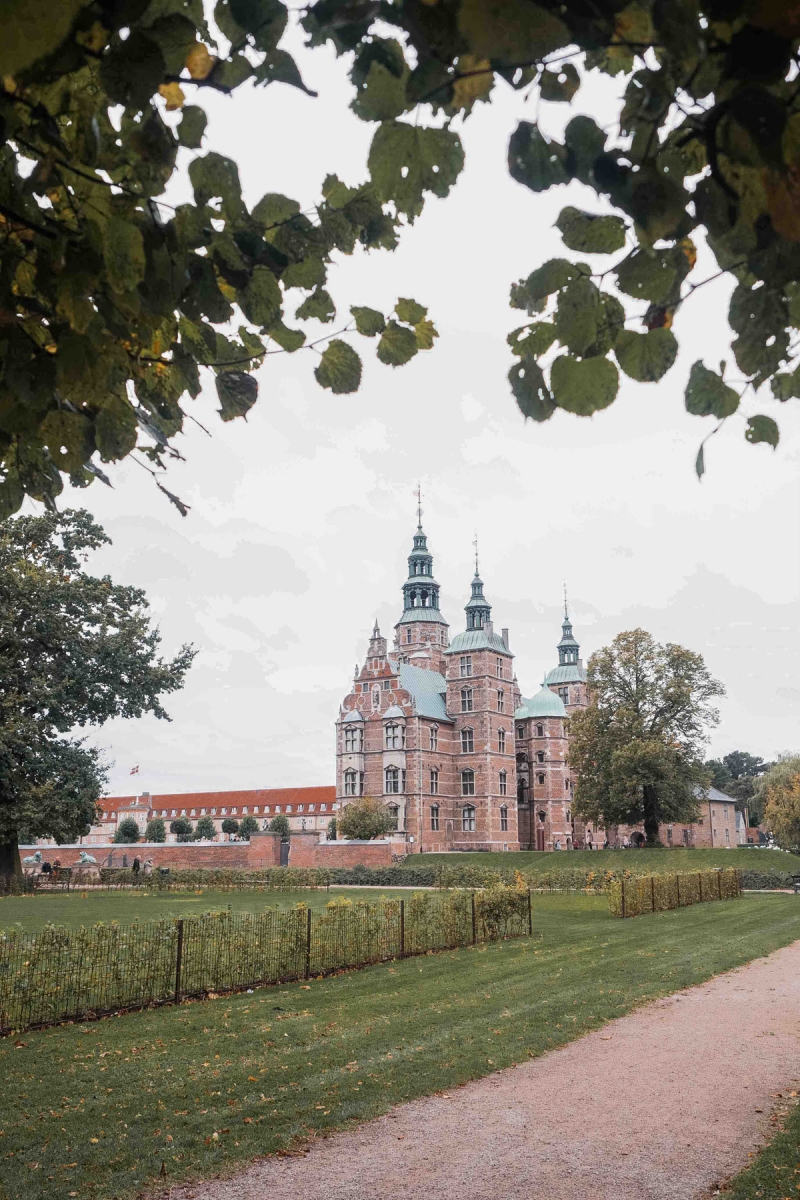 This castle is where the royal family's oldest, finest and rarest possessions are kept so you can just imagine how heavily guarded this place is. The main attraction is, of course, the crown jewels, which are housed in the Treasury, but other exquisite items such as the 3 silver lions, the Rosenborg wine, the Venetian glassware and the Flora Danica dinner set are also worth a look.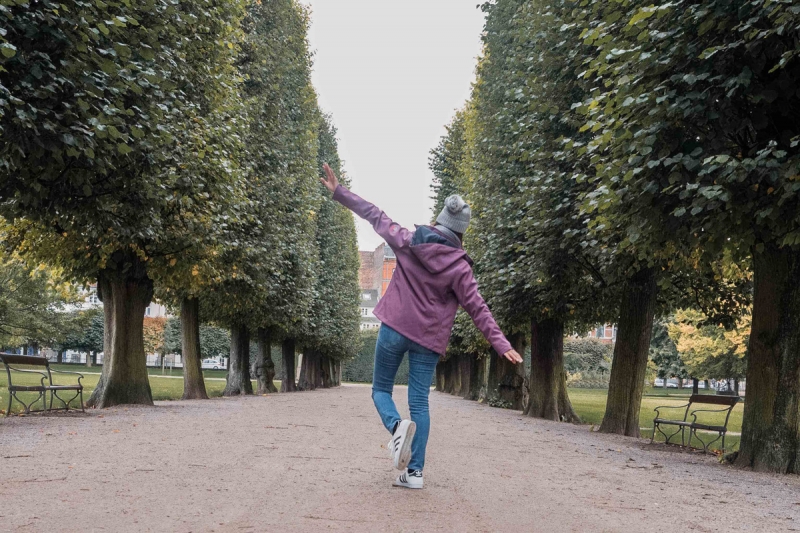 Rundetårn (The Round Tower)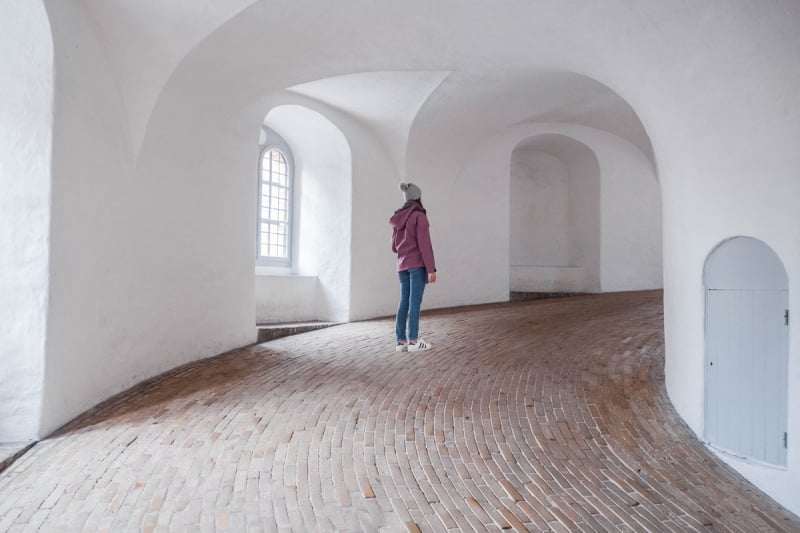 Along Strøget, Copenhagen's longest pedestrian-only shopping street, you'll find this towering structure. It was built between 1637 and 1642 by King Christian IV to serve as a church, library and observatory. What makes this tower so unique is its winding, white-washed "Spiral Ramp", which is the only way for you to climb up the building and get a spectacular bird's-eye view of the busy city.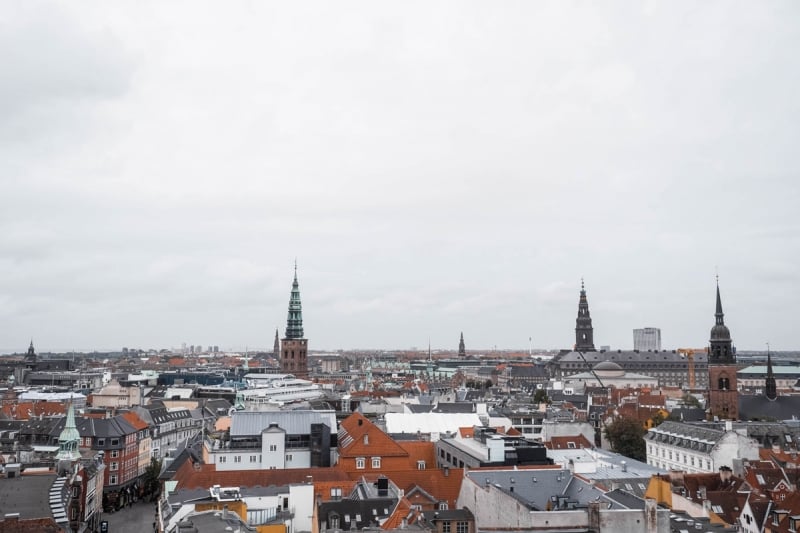 Day 3
Kronborg Castle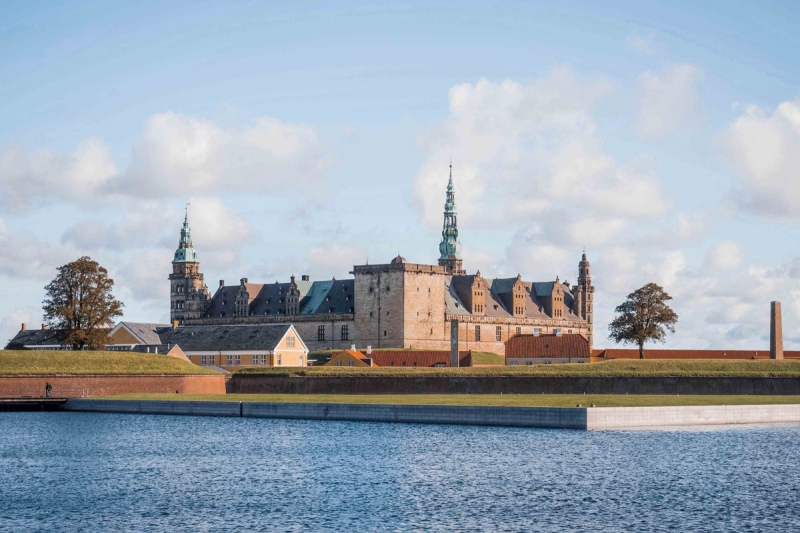 From Copenhagen Central Station, I took the train to Helsingør Station located in Elsinore (about 40 minutes) in order to explore this Renaissance castle and UNESCO World Heritage Site. It was built by King Frederick II and was famous for its lavish banquets, which became known throughout Europe that English playwright, William Shakespeare got inspired by it and used it as the setting for his famous tragedy, Hamlet. I grew up reading Shakespeare's works so I knew there was no way I could miss a visit to this intriguing fortress.
M/S Maritime Museum of Denmark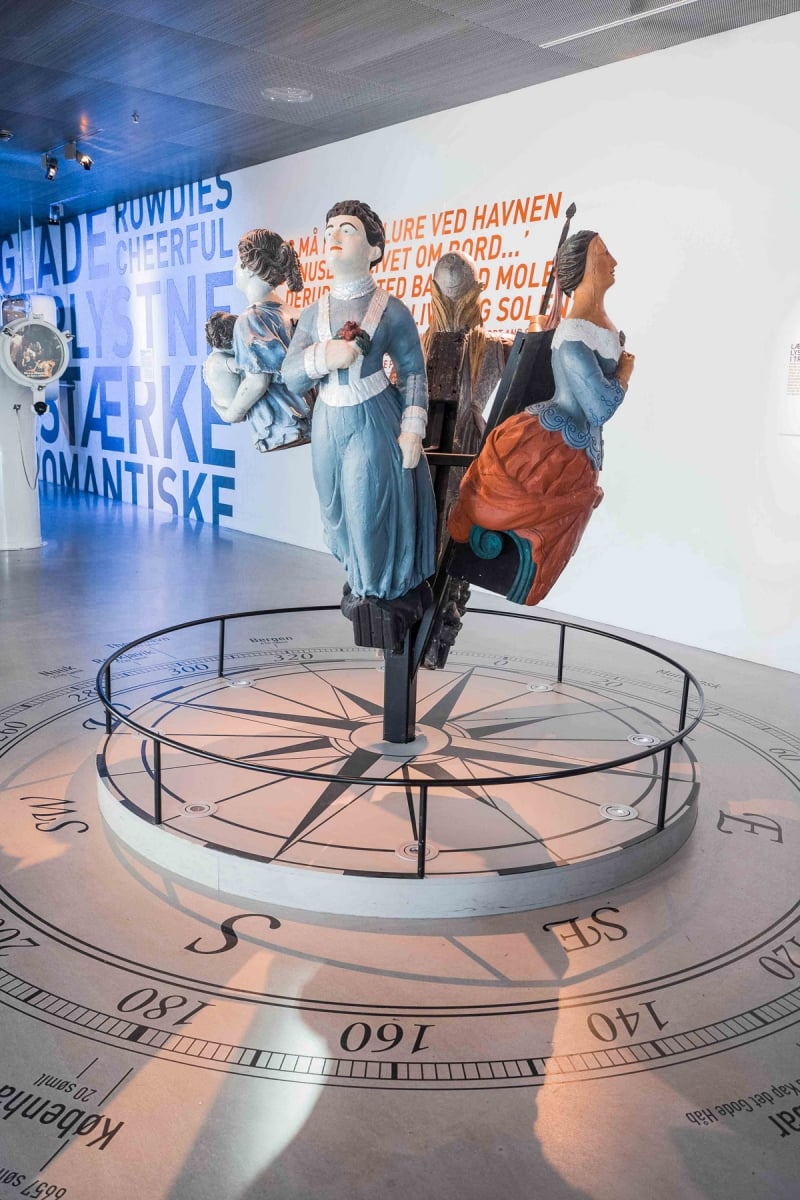 Right next to Kronborg Castle, you'll find this massive modern museum, which details the maritime history of Denmark. Since the country is one of the world's leading shipping nations, the exhibitions of this award-winning complex are sure to blow you away!
Frederiksborg Castle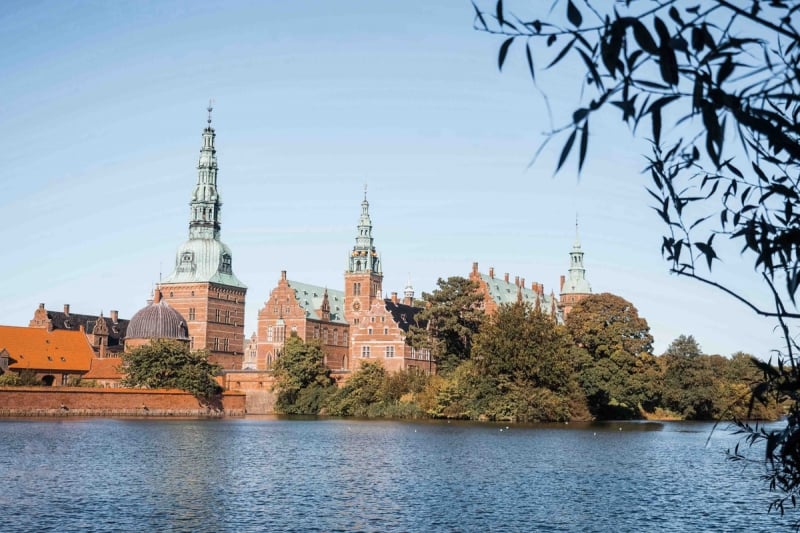 From Helsingør Station, I took a one-hour train ride to Hillerød Station and then a 20-minute scenic walk to my favourite castle in Copenhagen. I loved this Renaissance castle so much because it houses the Museum of National History and has a romantic Baroque garden, which would surely remind you of the gardens of Versailles.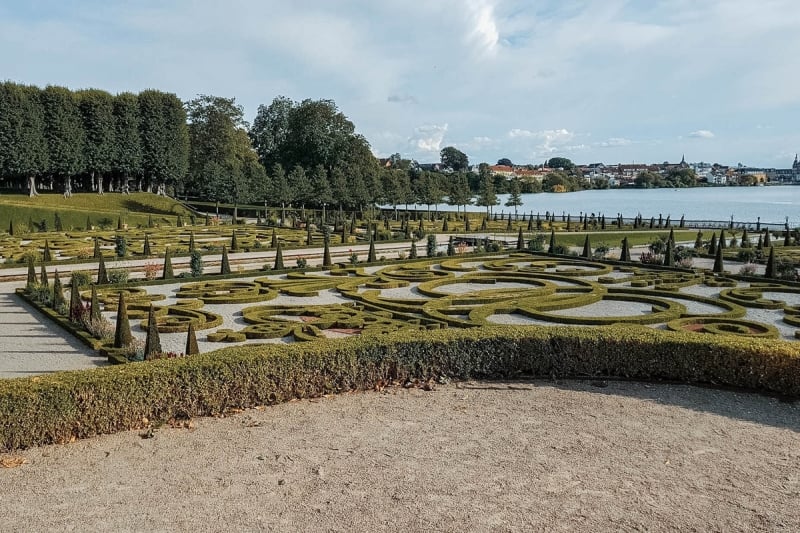 Ny Carlsberg Glyptotek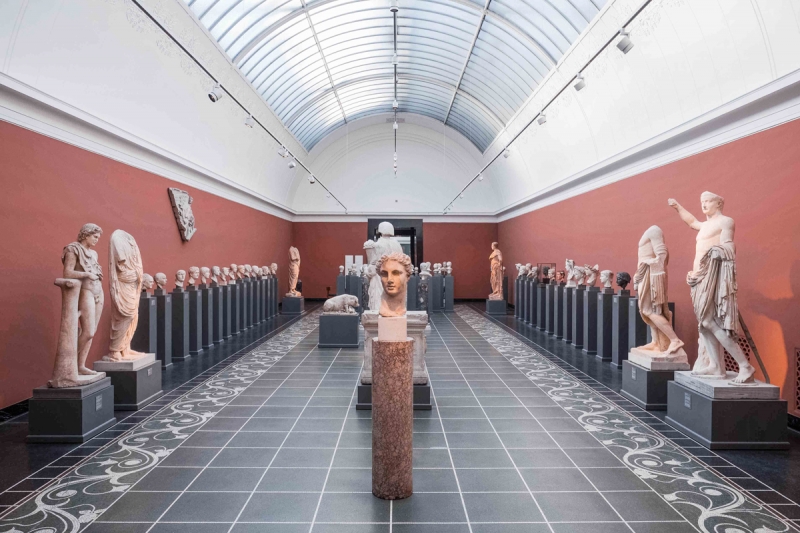 My last stop was this art museum located near Copenhagen Central Station. It was the perfect place to unwind after a long day of walking, hopping on trains and touring. Aside from viewing its impressive collection of art and archaeological objects, I also spent a lot of time sipping coffee and munching on flaky toast in Café Glyptoteket while admiring its beautiful Winter Garden.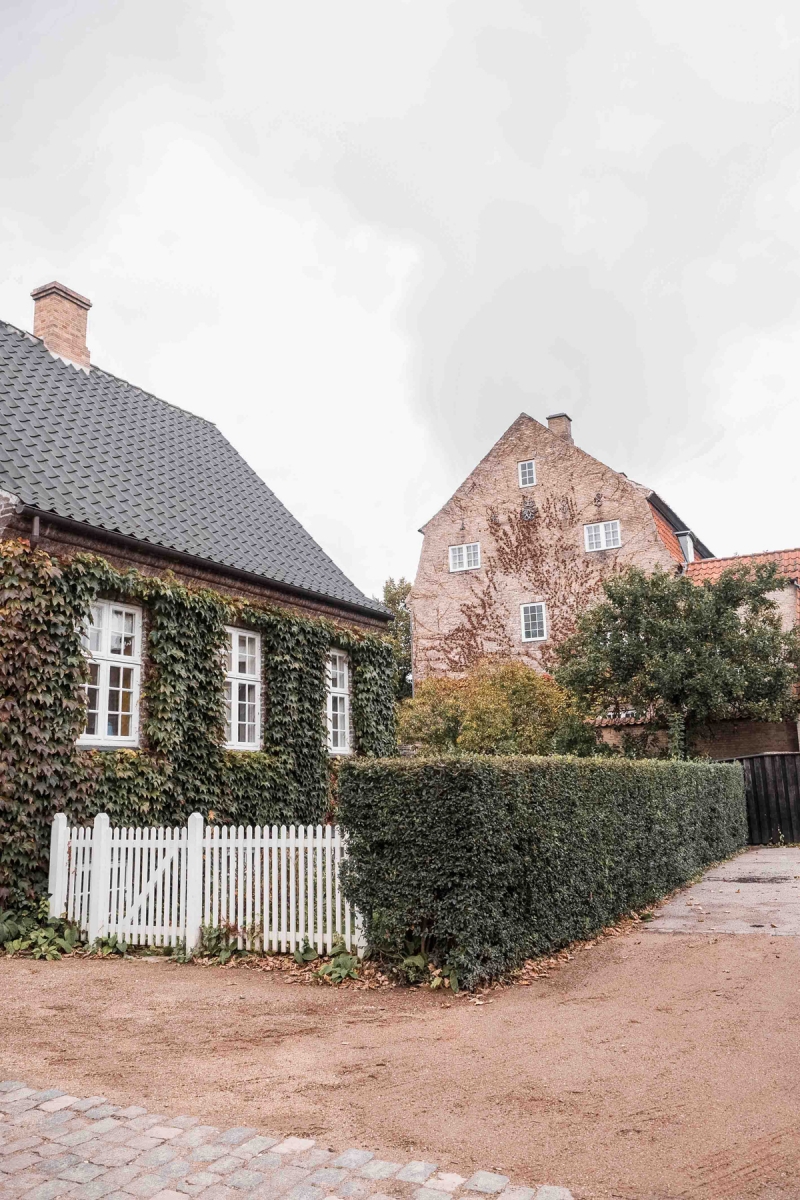 I didn't get to visit the Tivoli Gardens during my trip because it was closed at that time. But it's just right across Ny Carlsberg Glyptotek on one side and Axel Towers on another side so if you can squeeze it into your itinerary, please do. I'm sure spending a few hours in the world's second-oldest amusement park would be quite an experience.
By the way, here's a breakdown of the entrance fees to the attractions I visited:
Canal Tours Copenhagen – DKK80 (₱690)
Christiansborg Palace (The Royal Reception Rooms, The Royal Kitchen, The Ruins and The Royal Stables) – DKK150 (₱1,300)
Amalienborg Palace – DKK 95 (₱820)
Rosenborg Castle – DKK110 (₱950)
Rundetårn (The Round Tower) – DKK25 (₱220)
Kronborg Castle – DKK90 -140 (₱1,200)
M/S Maritime Museum of Denmark – DKK110 (₱950)
Frederiksborg Castle – DKK75 (₱650)
Ny Carlsberg Glyptotek – DKK95 (₱820)
*Conversion Rate: DKK1 = ₱8.62
Without the Copenhagen Card, I would've shelled out DKK830-880 (₱7,200-₱7,600). But since I had one, I saved around DKK281-331 (₱2,400-₱2,800). And this amount doesn't even include my savings on transportation costs! So if you're a first-time Copenhagen visitor with limited time and money but with a long wish list of places to see, I think the Copenhagen Card is a good investment.
Also read: Our Ultimate Europe Trip: 10 Countries & 15 Cities in 27 Days
That's it from me. Enjoy your travels!