Image credit: SISTEMA 12
Contributed by Wanders of Eve
Four years ago, I cancelled an international trip. I was already at the NAIA Terminal 3 with two friends for a birthday trip to Vietnam and Cambodia, but worry was plastered all over my face as the pain in my back and the cramping in my chest and arms persisted. I was also nursing a mild fever.
Within two weeks prior, I was in and out of different clinics consulting around five doctors, the last one being a pulmonologist who wrote pneumonia as my diagnosis. She gave me a week's worth of antibiotics, and that was it. But the mild fever and stabbing pain in my back didn't go away. Regardless, I decided to pursue my trip. Yes, I was stubborn, and nothing could stop me.
Lesson learned
At the airport, about two hours before my flight, I backed out. The next day, on my 31st birthday, I had breathing difficulties and got admitted to the hospital for acute bronchitis. I was confined for a week and with no family in Manila, my friends tended to me half the time I was in the hospital, and I was all by myself thereafter until I was discharged. I couldn't imagine how things would have turned out had I boarded that flight, only to be admitted to a hospital in Vietnam the next day. Or worse, who knows what could have happened in flight.
Getting sick impedes travel. Especially when you're all set and it just happens unexpectedly, like the coronavirus outbreak which started in Wuhan, China in December 2019. You see, I have an upcoming trip abroad in May with my family, and this is our first together. In the past few days, I've been getting more concerned because of the number of cases reported in the news every day. It has dampened my excitement, I must admit. But most days, I remain hopeful that the outbreak will over soon; this also led me to reflect and draw lessons from it.
Also read: Local Airlines Suspend Flights to China, Hong Kong & Macao Amid Virus Outbreak
When travel is life, but health is lifer
I was a newbie traveller when that unfortunate incident happened. And as a newbie, you tend to be very excited and passionate about going places. Nothing wrong with it. Go ahead and enjoy the fruit of your labour. But remember that your physical well-being should also be a priority. This has never been so real to me until I laid in that hospital bed fighting a respiratory infection. I learned my lesson the hard way, and since then, I've been doing my best to take care of myself. Because how can I go places if I am not physically well?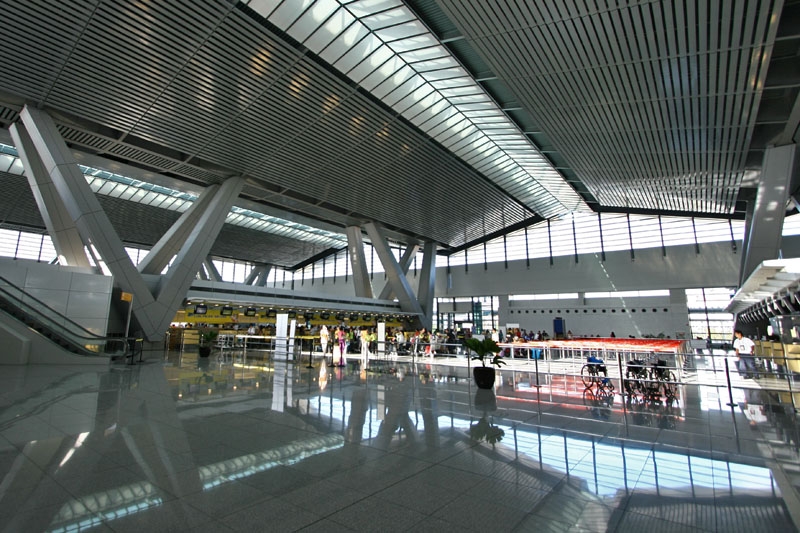 Today, as the threat of COVID-19 becomes widespread, many countries, particularly in Asia, are closing their borders. The dilemma is, should you or should you not pursue pending trips? It really depends on you and on the turnout of events. But may I suggest, you should take a thorough assessment of the risks before you decide and be on the lookout for updates from reliable sources. When you are caught in a situation where your health is on the line, always put your health first. You are not invincible. You only live once. And these are the times when YOLO should be perceived in a different light.
There is a time for everything
Guess what? My botched trip to Cambodia and Vietnam four years ago finally pushed through in January 2019. And it even came with a bonus, because I also ran and finished a 21-kilometre race in Ho Chi Minh City at that time. I was able to bounce back because of my commitment to take care of myself.
Today, travel plans are at the risk of getting cancelled as travel bans are imposed by the government. What to do? Wait. Stay updated. How about those whose trips were already cancelled? Well, that sucks. But maybe it is not the right time for you to travel to that destination yet? If it gives a little consolation, I urge you to remain optimistic.
Just because your trip got cancelled now does not mean it will not push through some time in the future. And in that period of waiting, maybe you can invest your time in worthwhile activities like learning disaster preparedness in order to equip yourself. Or, maybe learning a life skill like swimming or taking a Hangul class so that when you go to South Korea, you can confidently interact with the locals.
You are not in control
Some plans will not always turn out the way we want them to. Sometimes, unexpected things will spoil them, like the COVID-19 outbreak. No matter how much we've planned and prepared, we are no longer in control when a travel ban strikes. We will be disheartened, and we also lose money in the process. But I realised that as we mature, we become more accepting of things that we cannot change. And by looking forward to making that spoiled trip happen in the future when the time is right, that helps weather our disappointment.
That is one of the good things travel has done to me. I am reminded that I am not in control of everything. I can only do so much as manage the things that are under my control. And so, I am going to push through with our visa applications and stay on the lookout for updates. But if the situation becomes risky and if need be, I will cancel the trip. The safety of my family is my priority.
Also read: 35 Travel Disasters & Misfortunes That Could Happen to You
Compassion
To be honest, early in the outbreak, I was one of those who blamed the Chinese people for this health crisis. This coronavirus issue has spawned stigma and xenophobia, and they are bearing the brunt of it. But should I blame them when they themselves are victims, too?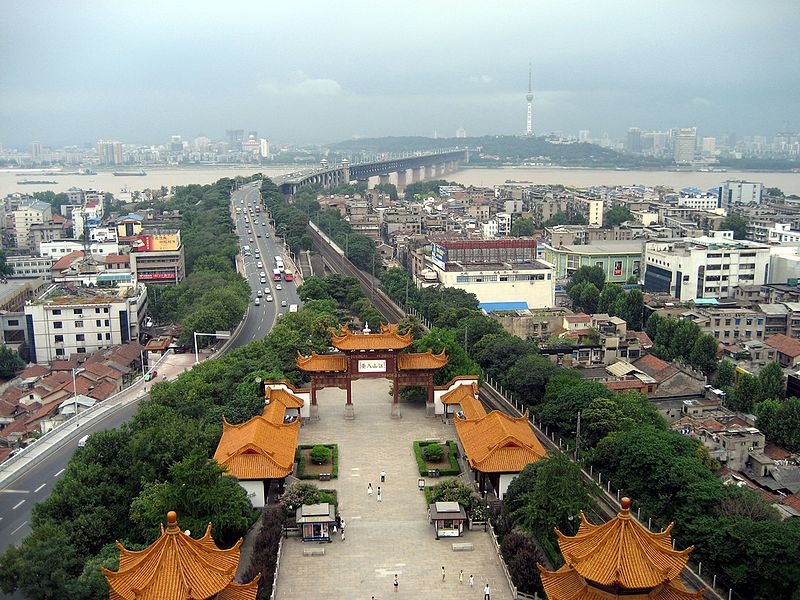 Sure, there may be lapses in the way governments are handling the situation. But for every Chinese to be a recipient of hate is just not right. The virus could have come out from anywhere. It could have come from the Philippines. My point is, at a difficult time like this, let us show compassion while also doing our part to protect ourselves.
Also read: TripZilla Asks: Travel Now or Wait For The Right Time?
Remain hopeful
When will the outbreak end? No one knows. Some experts predicted it would peak by the end of February and be over in April. Some experts also say it is too early to tell, and that it may even take longer than expected. Regardless, we need to carry on with our lives while remaining hopeful that it will soon pass.
Lauren Daigle's song goes,
Where are You now, when darkness seems to win?
Where are You now, when the world is crumbling?
Oh, I hear you say, "Look up, child."
We're only a few months into 2020 and so much has taken place. I am sure that many of us already have our travel plans laid out for this year, only for our spirits to be dampened by this virus outbreak which continues to sow anxiety across the world. But in the middle of the perils that it brings, and while we wait for good news in the days ahead, we can look up to a good God who heals and who is in control of everything.
I pray for the hard-hit Wuhan and for all the countries affected to overcome this crisis very soon.