This month last year, I was lucky enough to explore Eastern Europe also known as the Balkans, and visit the European countries that aren't talked about as much compared to the likes of France, Italy and Switzerland. July is summer time in Europe, and for me, that's the best time to freely walk around the streets and admire the attractions. You may sweat a bit, but at least you won't be freezing. If you're a Philippine passport holder and already have a multiple entry Schengen Visa, you're allowed entry to most of the Balkan countries. Otherwise, you will have to apply for a visa for the specific Balkan country you are visiting.
Also read: Non-Schengen European Countries Filipinos can Explore First
Our first destination was Dubrovnik, Croatia. And boy oh boy, did I find another country to admire for its beauty and atmosphere. Since we fit our Balkan-hopping vacation in a 10-day itinerary, we only spent two days in Croatia, and yet that short time is already enough to understand why the country has been gaining more and more popularity in recent years. It's beautiful, relaxed, clean, and not to mention a shooting location of Game of Thrones. Let me show you in pictures what I loved about Croatia.
1. Orange roofs against the backdrop of a blue sky? Yes, please!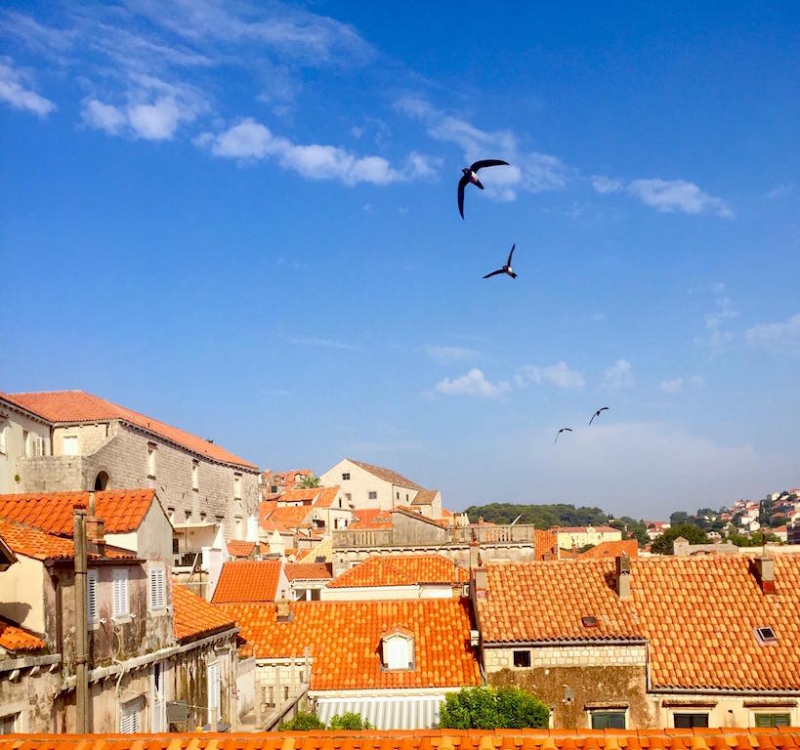 This was actually the view from our room. It felt like we were living in medieval times just looking at the brick-walled houses and orange roofs.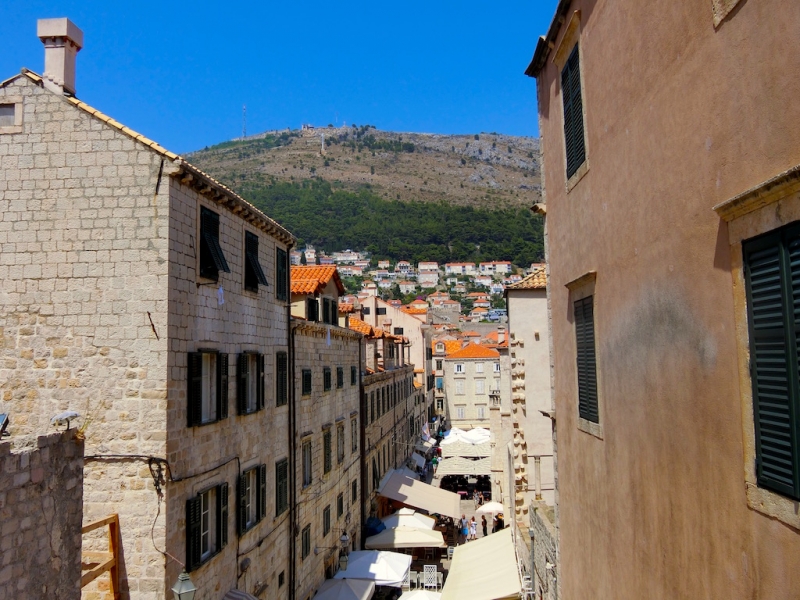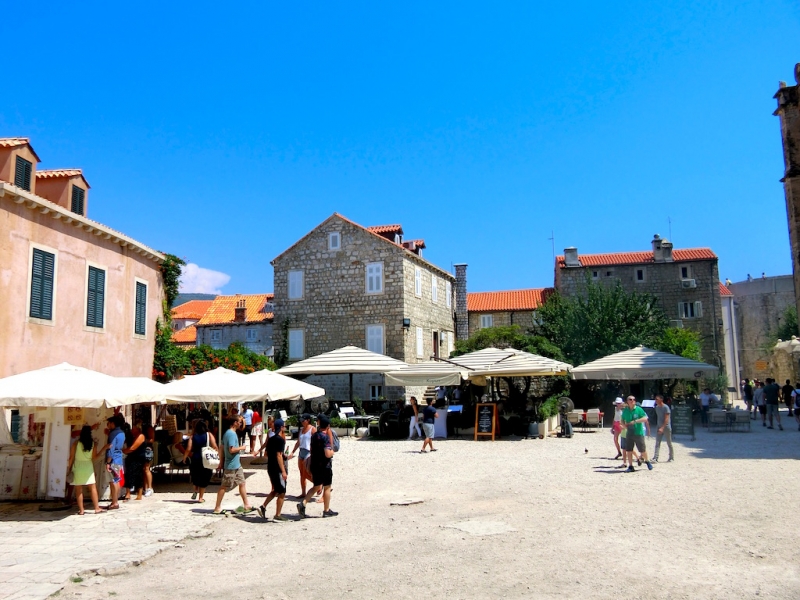 What I love about Dubrovnik is that its architecture is simple and yet still has a strong old world charm.
2. Dubrovnik Old Town has marbled ground. MARBLE!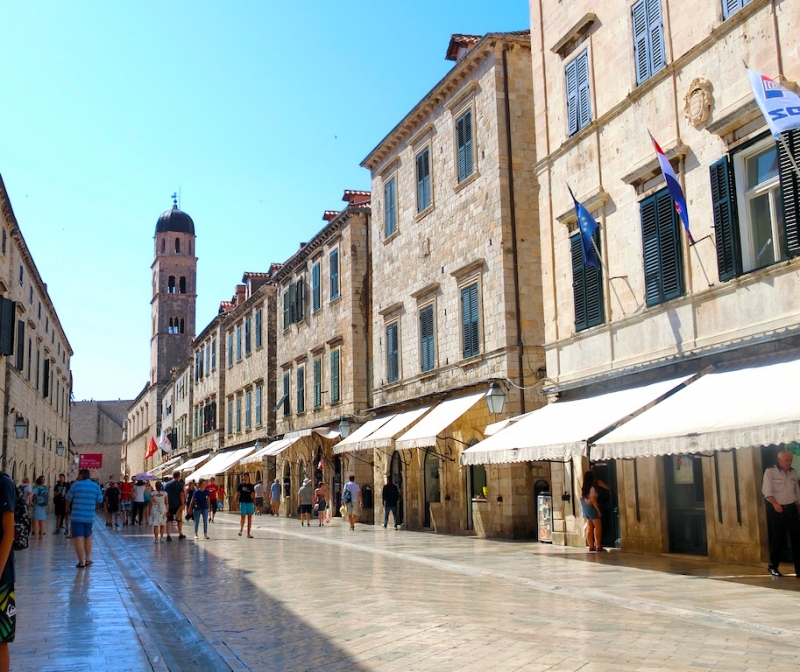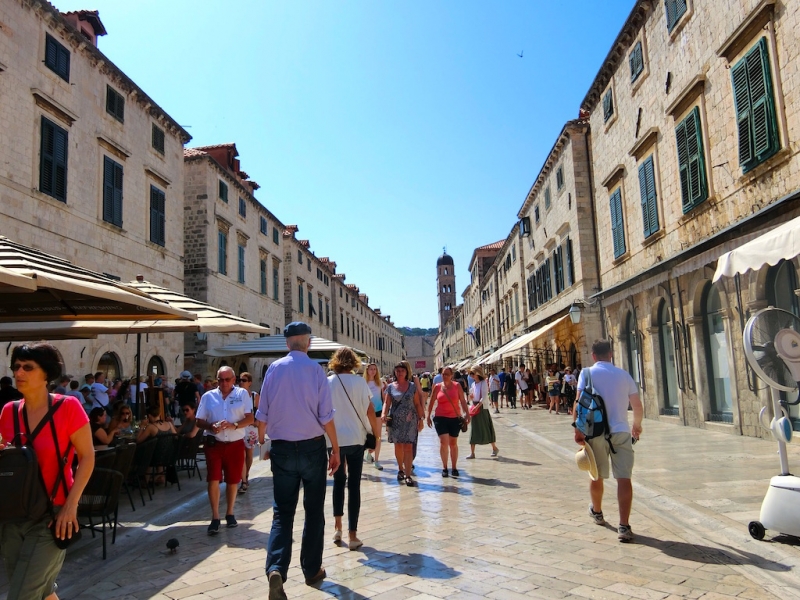 Somehow the marble doesn't just make Dubrovnik look clean, it feels clean too. It also makes it easy to walk around.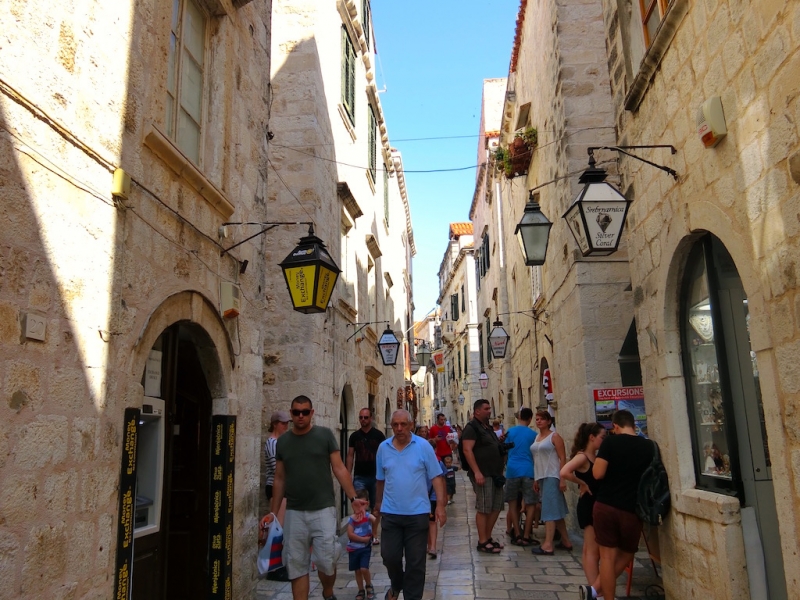 Trivia: In many parts of Europe, marble is actually cheaper than wood. Unlike in our country, wood is harder to access.
3. You have to love a town that sells art on the streets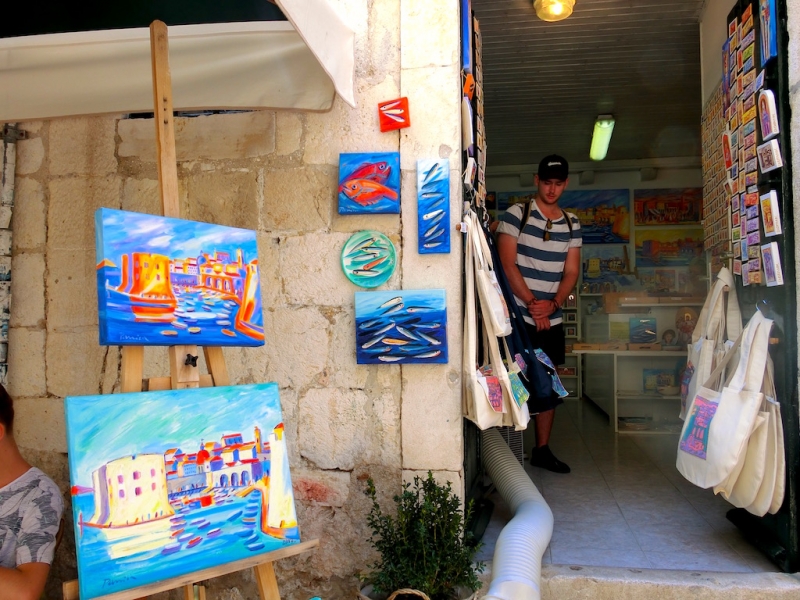 Don't forget to enter these hole in the wall shops to buy your unique postcards!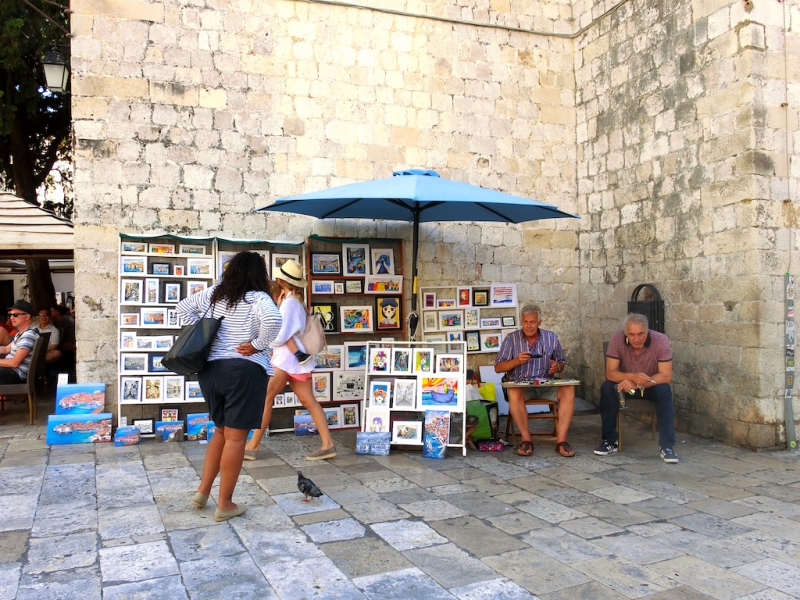 It's a good idea to invest in local art as souvenirs for once if you have the budget, especially if you're tired of keychains and magnets. The paintings sold in the streets of Croatia often depict what Dubrovnik looks like in the current season.
Also read: 10 Reasons why a Croatian Summer Road Trip is a Must-do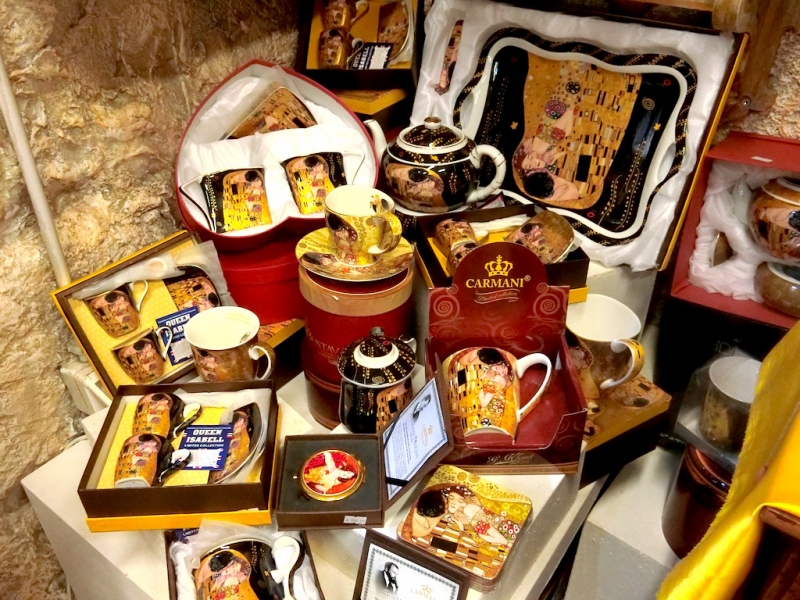 These mugs and tableware depict The Kiss by Klimt. Items with The Kiss plastered on them are actually a staple souvenir from Austria, but it looks like they've made their way to Croatia!
4. Game of Thrones merchandise EVERYWHERE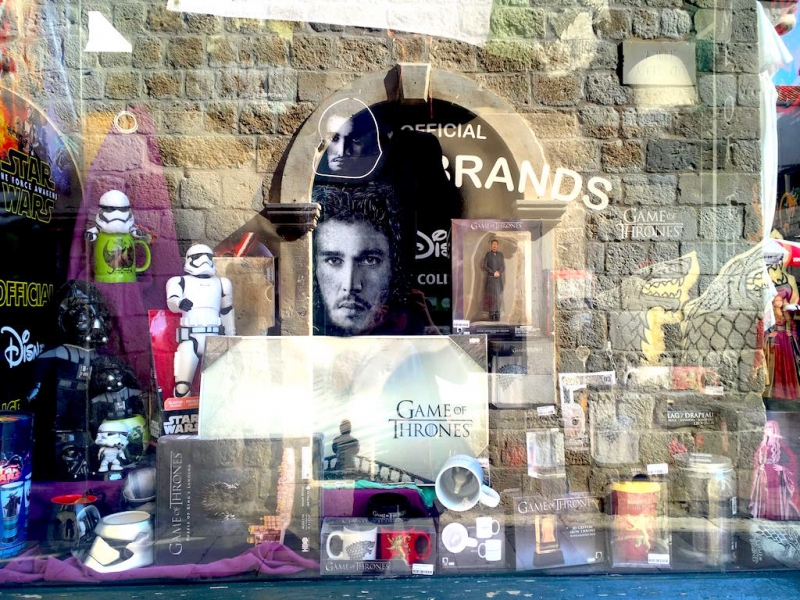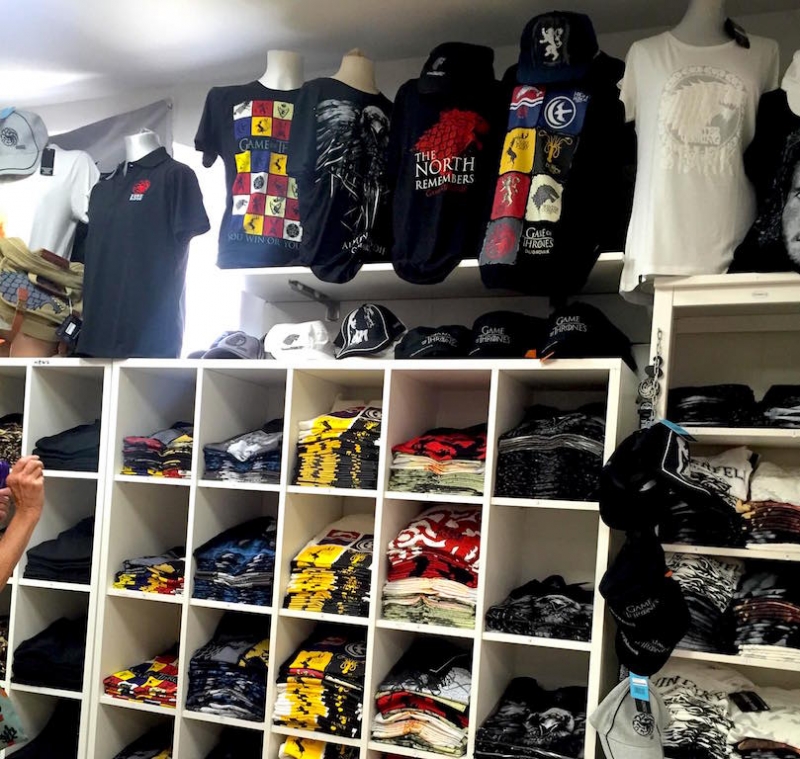 You'll probably find a lot of Game of Thrones merchandise which you can buy at a cheaper price online. But these shirts sold in Dubrovnik are authentic and incredibly comfortable to wear. They may be pricey (price depends on the design), but you get your money's worth.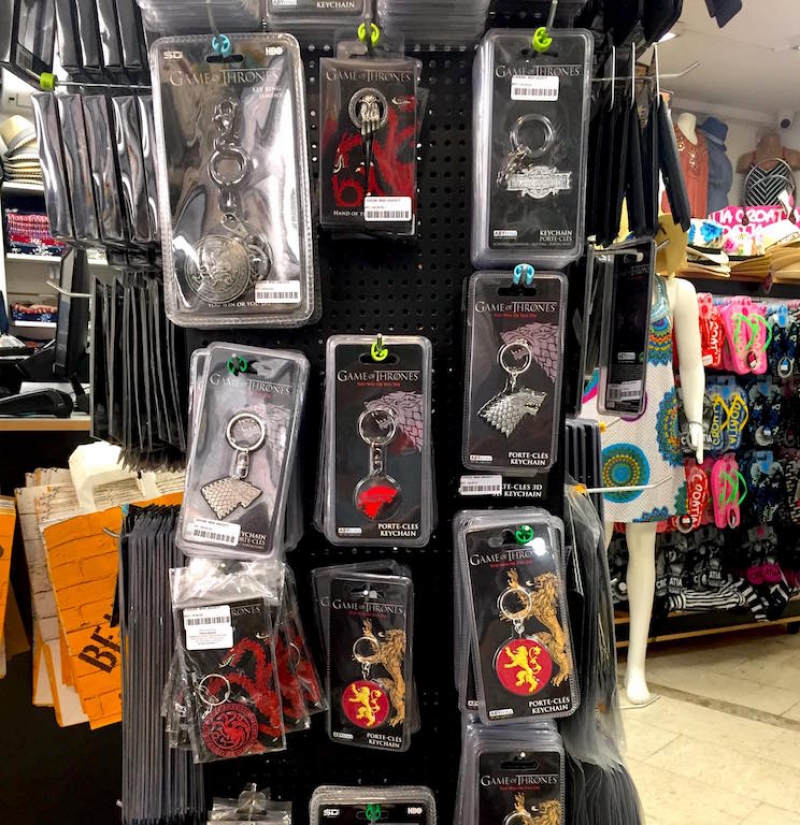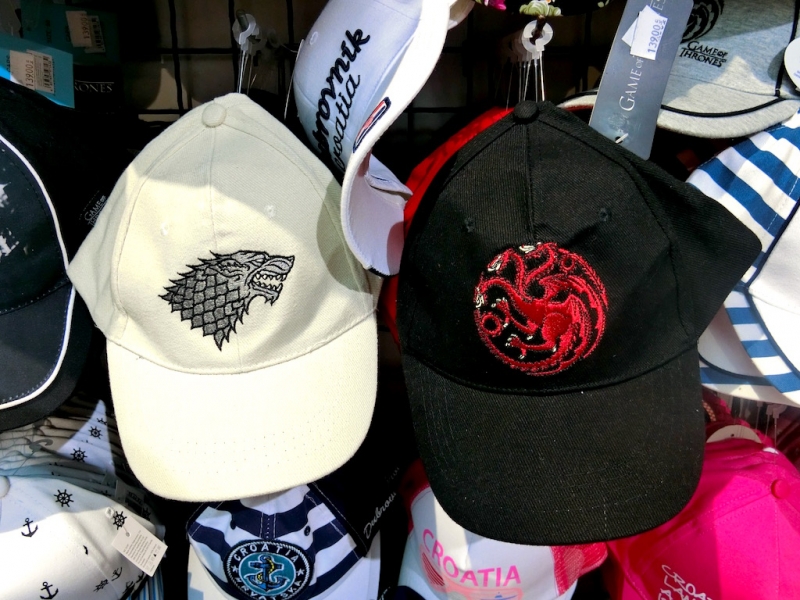 House Stark or House Targaryen?!
5. Speaking of Game of Thrones, remember Cersei Lannister's walk of shame?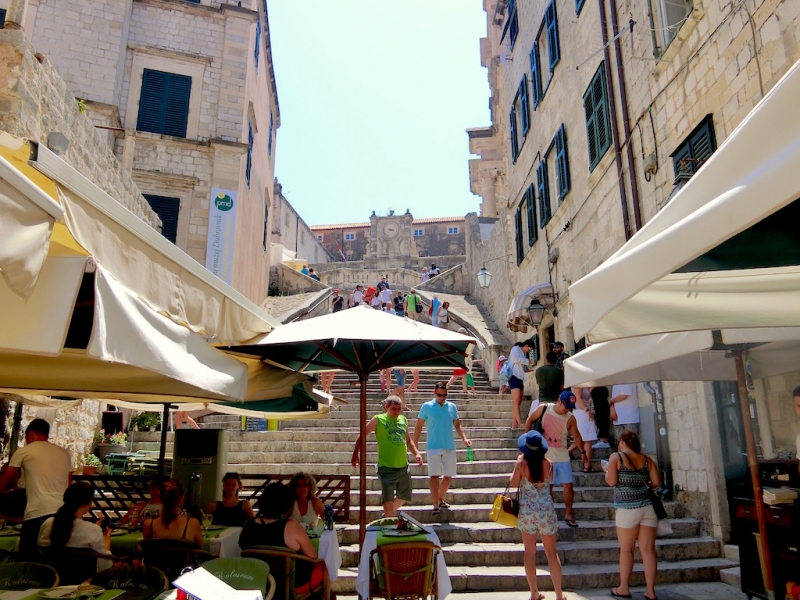 Dubrovnik is also "King's Landing" if you didn't know. These are the steps where Cersei Lannister started to walk. Tourists can freely access this location just by strolling around.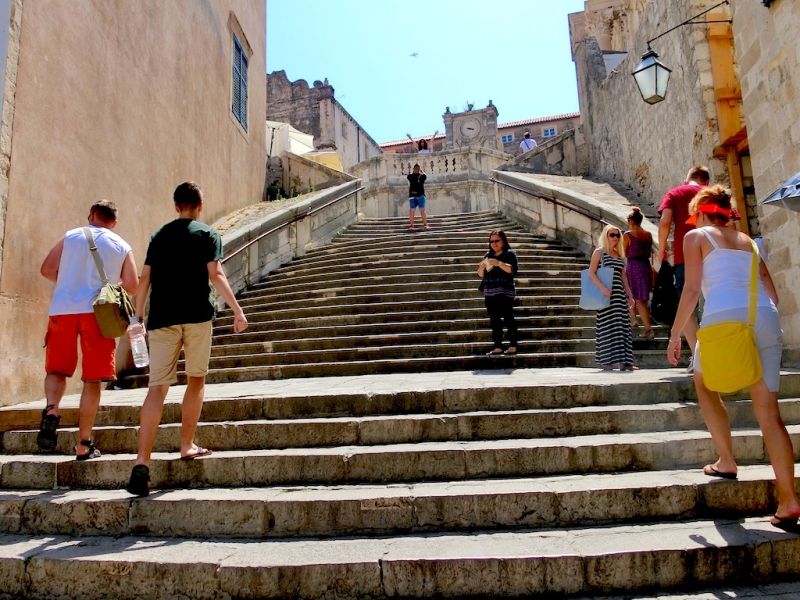 These stairs have officially been immortalized by Game of Thrones!
6. You might also recognise the harbour and the Adriatic Sea also seen in GoT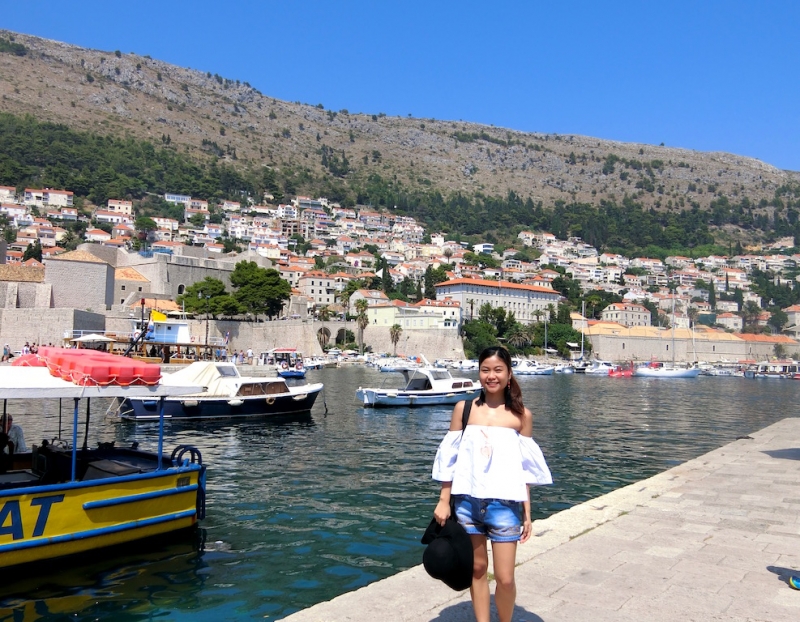 What's nice about this spot is that you can enjoy the view while dining in the outdoor restaurants right before it.
7. Dubrovnik's city night lights are one for the books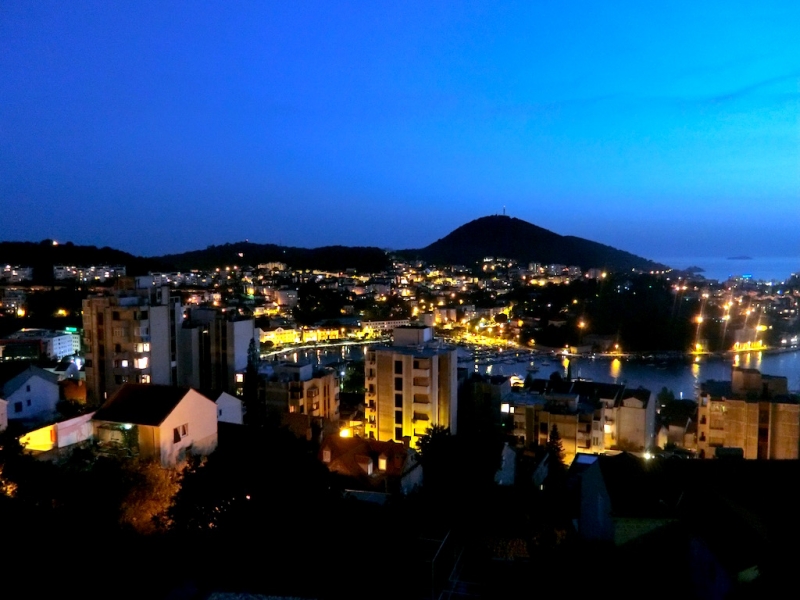 Our tour guide brought us to a quaint restaurant on a hill where we had dinner while watching Dubrovnik's night scene come to life. It's a site I'll never forget.
Dubrovnik, Croatia might be known nowadays mostly for Game of Thrones, but surely it deserves recognition on its own with its well maintained Old Town, clean surroundings, breathtaking scenery, and chill atmosphere.
Dubrovnik is only one of the many beautiful destinations in Croatia. I would have visited more if I could. Next time I'd like to see other raved about places such as Zagreb, Zadar, and Starigrad. Croatia may be a long way from the Philippines, but it's worth the journey. Stay tuned for a comprehensive Croatia travel guide!