Are you itching to go out but too afraid of the summer heat and long travel hours? We're with you. Combining these two can be overwhelming, and instead of having a great time, you end up too exhausted to even think about what a great summer trip you could have had. If you happen to be based in Metro Manila, however, there's no need to worry about those. With plenty of day-tour friendly destinations to choose from, you too can have a fun-filled day this season!
Also read: 20 Instagram-Worthy Spots in Metro Manila
1. Manila Ocean Park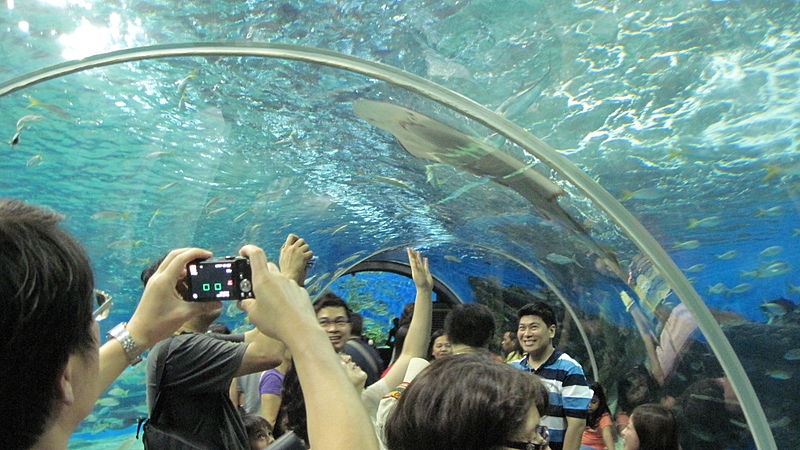 Located just behind Quirino Grandstand, Manila Ocean Park offers numerous options for visitors to enjoy. A few favourites include the Shark and Ray Encounters, Mermaid Swim Experience, Oceanarium, Aquanaut voyage, Fish Spa, Sea Lion Show, Bird Show, Neon Rides, as well as a few shopping and dining opportunities.
Admission: ₱590-2,985
Schedule: Monday to Friday at 10am-8pm; Saturday and Sunday at 9am-8pm
2. National Museum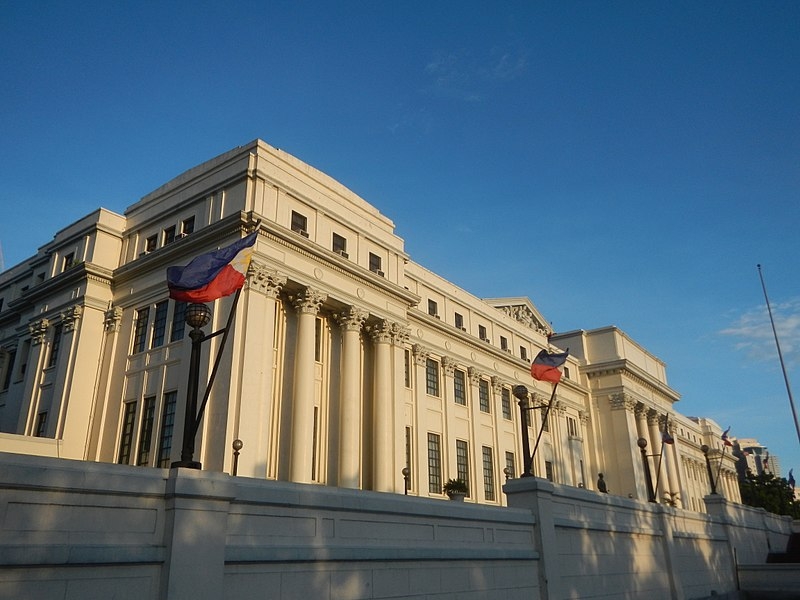 The National Museum of the Philippines is composed of four main buildings found around Rizal Park. These are the National Museum of Fine Arts, National Museum of Anthropology, National Museum of Natural History and National Planetarium. Depending on your pacing, you can visit all of them in a single day!
Admission: FREE
Schedule: Tuesday to Sunday at 10am-5pm
3. Paco Park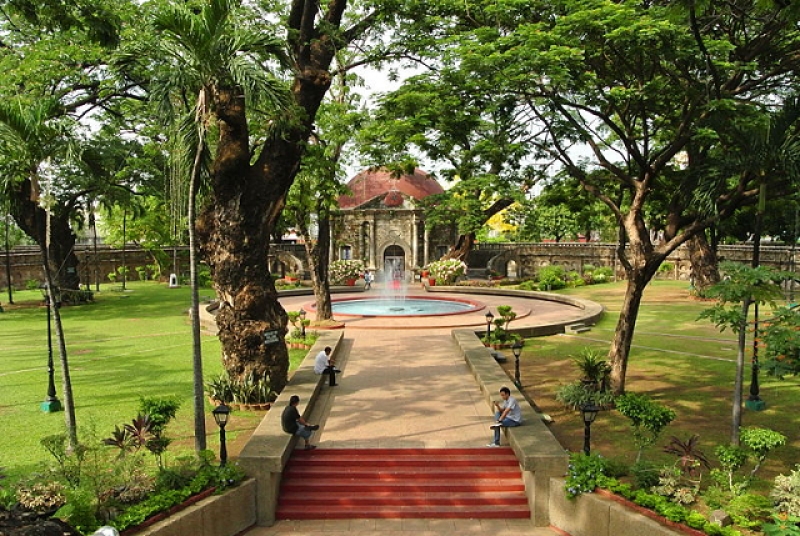 Once operated as a municipal cemetery during the Spanish colonial period, the quaint Paco Park is now a recreational area that serves peace-seekers who aren't a fan of the Rizal Park crowd. Inside, you will find a church, garden, historical markers and an open-air concert area. Couples also use the place for wedding rites and pre-nuptial photo shoots.
Admission: ₱10
Schedule: Daily at 8am-5pm
4. Malacañang Palace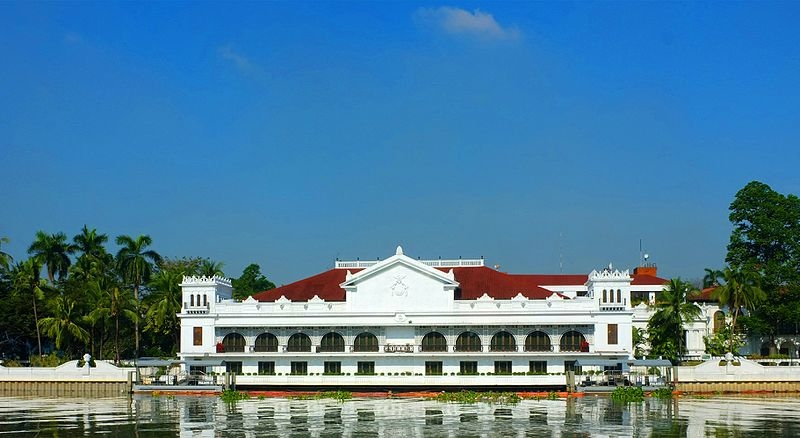 Yes, in case you still don't know, the house of our President is also open to tours. Although a bit more complicated than visiting a public park, the tour allows you to see the stunning architecture and valuable collections inside the Malacañang Palace. Prior reservations are necessary and have to be made at least three working days before the planned tour.
Admission: FREE
Schedule: Monday to Friday at 9am-12pm and 1pm-3pm (except public holidays)
5. UP Diliman
University of the Philippines' current main campus in Quezon City is known for being the biggest in the country. With its size, jeepneys known as "Ikot" or "Toki" operate around the campus picking up students and faculty members. However, visitors can also use these as a means to tour the premises. If not, you can easily walk or even jog around the campus, taste an isaw at Mang Larry's or chill on picnic mats at the Sunken Garden.
Admission: FREE
Schedule: Daily all hours
6. La Mesa Eco Park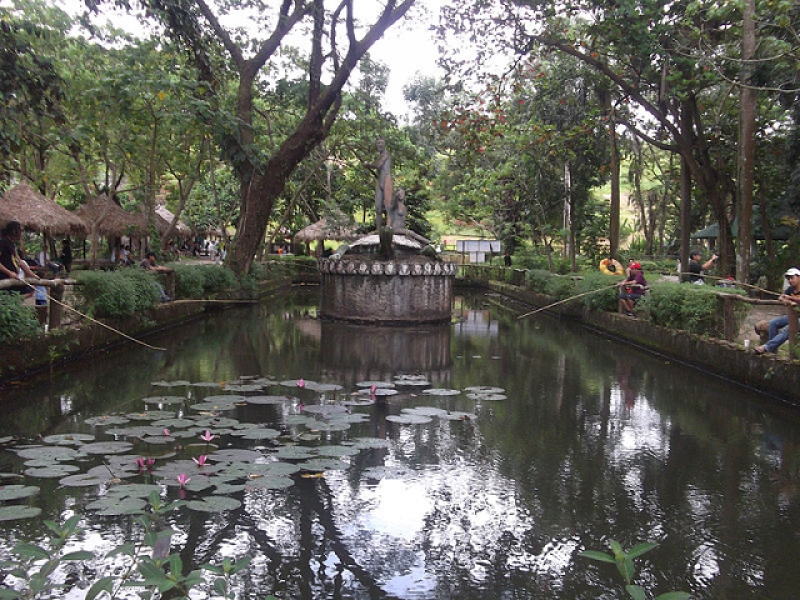 Part of the Angat-Ipo-La Mesa water system, La Mesa Eco Park has an endless array of activities tailored to outdoor lovers. Among them are swimming, fishing, mini trekking, camping, horseback riding, wall climbing, rappelling and zipline. There are also kubos for group picnics, an ecomuseum and a boating lagoon! Thanks to the tremendous fauna within the park, you can enjoy fresh air and shade throughout the day.
Admission: ₱20-50 (FREE for senior citizens based in Quezon City and children no more than 3 ft. in height)
Schedule: Daily at 8am-5pm
7. Eastwood City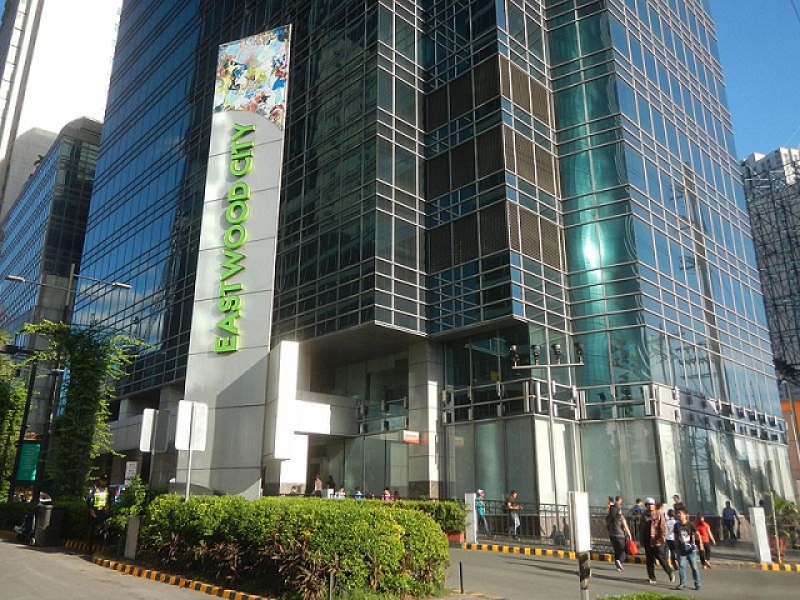 At 17 hectares, Eastwood City offers big enough space for sharing among regular employees working in the area and people chilling out. The commercial and residential development area can give the impression of an exclusive community at first, but there are actually loads of activities here that are "outsider"-friendly, including shopping at Eastwood Mall and dining at Citywalk 1 and 2.
Admission: FREE
Schedule: Monday to Friday at 11am-10pm; Saturday and Sunday at 10am-10pm
8. Quezon City Memorial Circle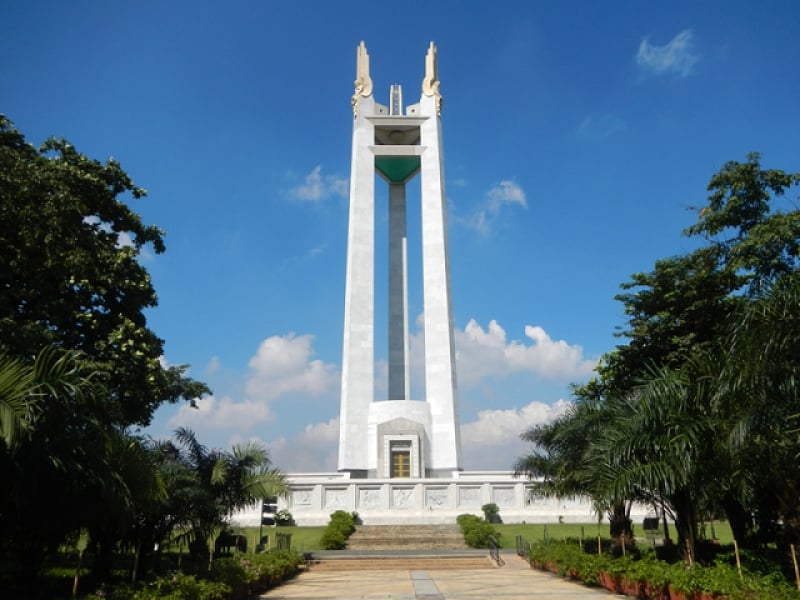 Surrounded by Quezon City's famed Elliptical Road, Quezon City Memorial Circle is home to the 66-metre shrine where the remains of late Philippine President and his wife lies. This iconic landmark is famous for its picnic grounds usually shared by families and students from nearby schools. You can also visit the two small museums in the shrine, the Circle of Fun amusement park, the Hardin ng mga Bulaklak and more!
Admission: FREE
Schedule: Daily all hours
9. Art in Island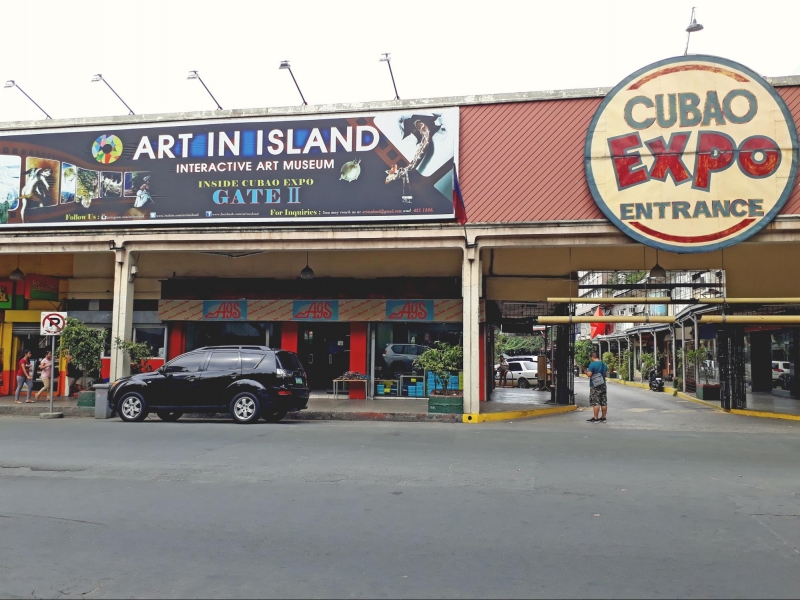 Situated in Cubao, Quezon City, Art In Island challenges the concept of a typical museum by having visitors play with the exhibits. On top of 3D arts, the museum prides itself with a digital exhibit made possible through the projection mapping technique. All in all, the entire facility allows you to be a kid once more while taking fun killer photos to remember the day.
Admission: ₱550 (Adults) and ₱400 (Students, PWDs and senior citizens)
Schedule: Tuesday to Sunday at 9.30am-9.30pm
10. Valenzuela People's Park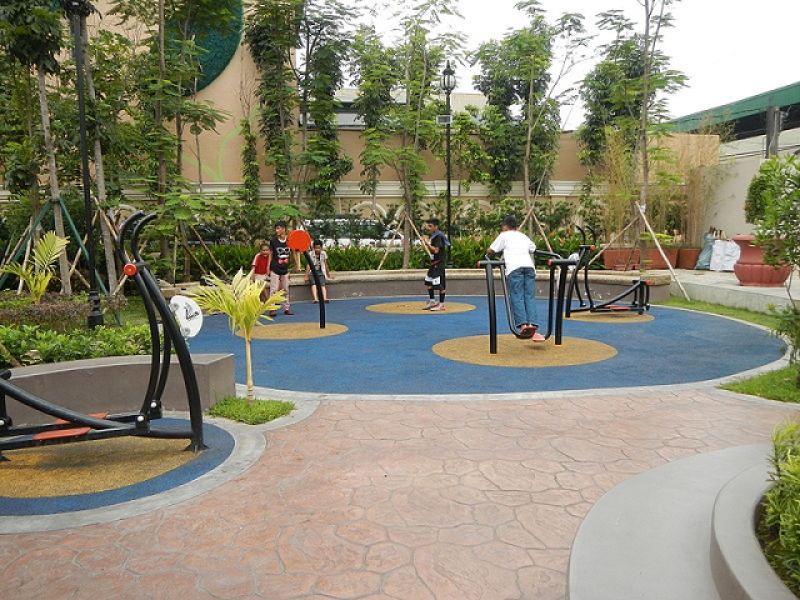 Opened three years ago, Valenzuela People's Park is bounded by government buildings, shopping centres and other places of interest. Besides being a recreational park, it also hosts occasional performances by various artists. Some of the attractions you can see here include an interactive fountain, children's playground, giant chess board and mini zoo.
Admission: FREE
Schedule: Daily at 5am-12am
11. Marikina Book Museum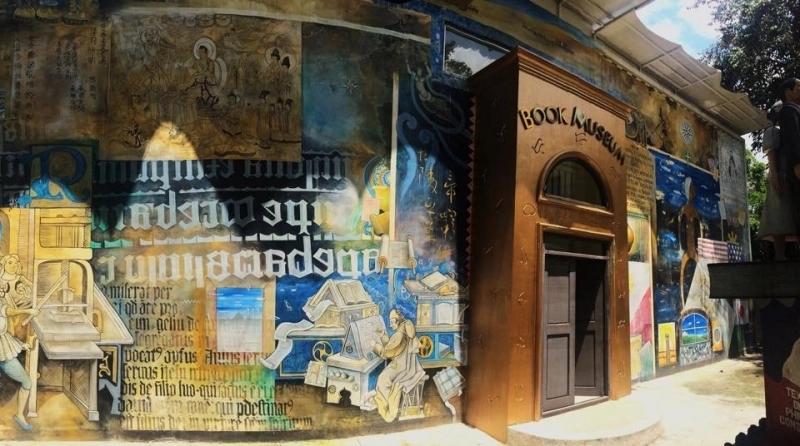 More than a gallery of books, the Book Museum and Cum Ethnology Center in Marikina houses a number of anthropological artefacts personally collected by its owner, a well-travelled Filipino himself. The main building includes prominent published materials that represent each country the owner has travelled to in his lifetime. End your tour by chilling inside the newly opened James Dean Cafe within the compound!
Admission: ₱100 (discounts are given to students and senior citizens)
Schedule: Daily at 9am-5pm
12. Greenhills Shopping Center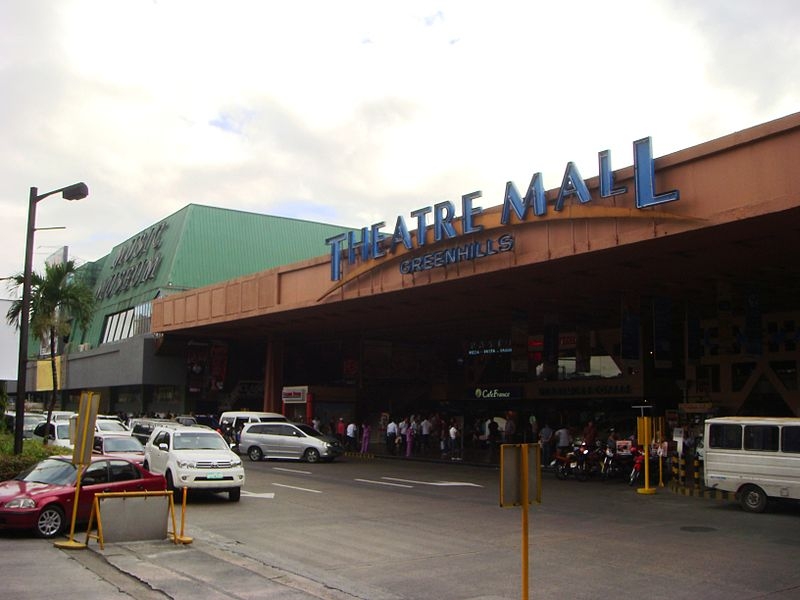 Found in the heart of San Juan, Greenhills features a myriad of stores that cater to different types of shoppers, from bargain hunters to luxury buyers. These stores are distributed among the five main malls within the 16-hectare shopping complex, which is the first of its kind in Metro Manila.
Admission: FREE
Schedule: Sunday to Thursday at 10am-9pm; Friday to Saturday at 10am-10pm (including holidays)
13. Mystery Manila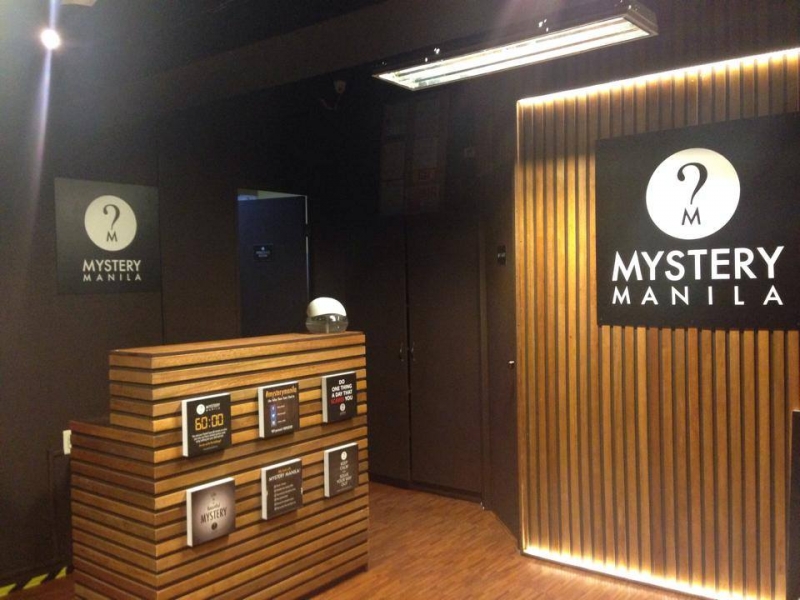 Having an adventure doesn't always mean being out in the sun. Mystery Manila gives you a chance to live out your dream of being a detective through a 60-minute activity in which you'll have to solve clues within themed rooms. If you solve the given mystery fast, you can even take home a prize! You may choose among their Pasig, Makati and Quezon City branches.
Admission: ₱400-550 (depending on the number of participants)
Schedule: Depends on the branch
14. RAVE Rainforest Adventure Experience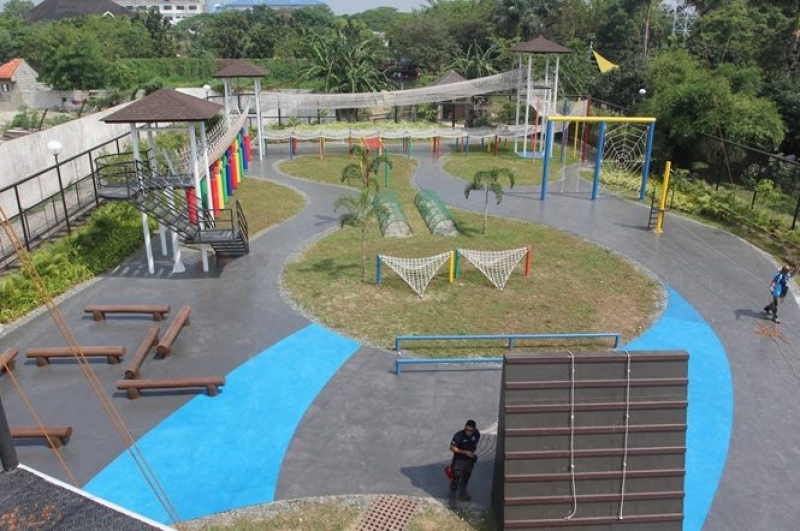 Who knew this huge recreational park existed in Pasig City? Believe it or not (if you're not from the locale), Pasig City Rainforest Adventure Experience (RAVE Rainforest Park) and Pasig Central Park has been around for over 40 years now. It features a swimming pool, children's playground, adventure park, butterfly pavilion, picnic grove and mini zoo, among many others.
Admission: ₱100-150 (Pasigueno and non-Pasigueno adults, respectively); ₱50-100 (Pasigueno and non-Pasigueno children no more than 3 ft in height)
Schedule: Daily at 8am-12am
15. Ball Pit Manila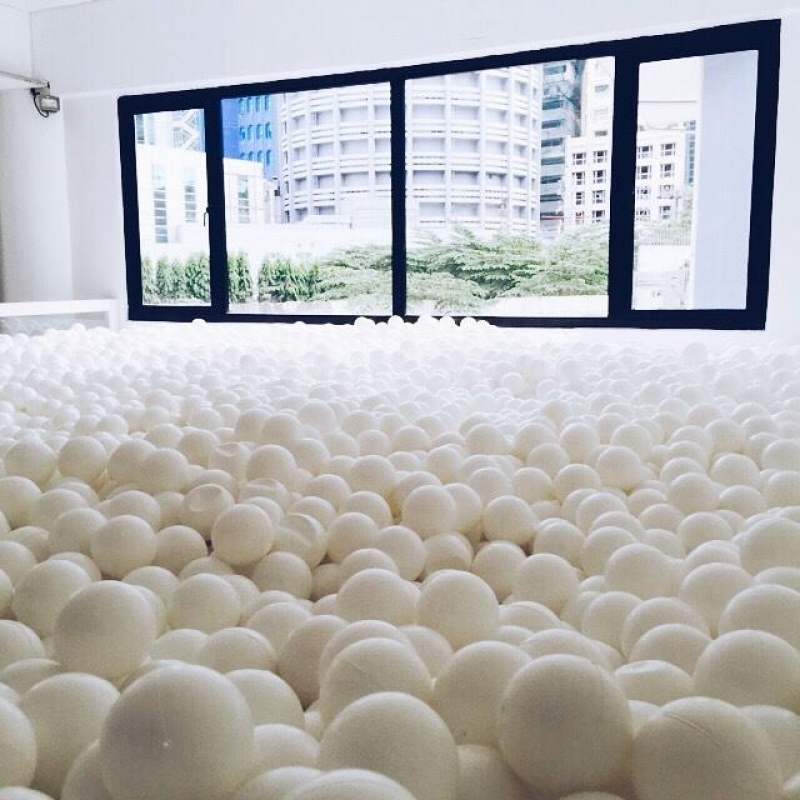 As adults, you probably miss fooling around for hours in the most random environments. That's one reason why you'll love Ball Pit Manila, dubbed as the "biggest ball pit for adults-only" in the Philippines. Jump into and lay among thousands of balls for a nostalgic and strangely therapeutic experience.
Admission: ₱299 (If pre-booking) or ₱325 (If walking in)
Schedule: Daily at 10am-9pm
16. Ace Water Spa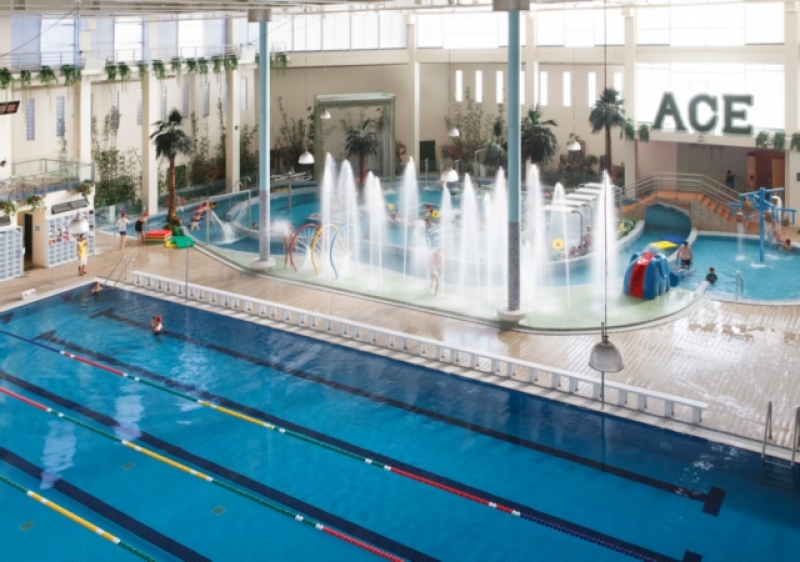 Going for a good splash doesn't have to happen at the beach, especially when you have a large water-based facility right in Metro Manila. Ace Water Spa can be your aqua playground wherein you can enjoy amenities like herbal pools, steam room, sauna and an Olympic-sized swimming pool. There are also a few dining options where you can have a good bite after a day in the water.
Admission: ₱550 (Adults) and ₱250 (Children no more than 4 ft. in height)
Schedule: Sunday to Thursday at 6am-10pm; Friday to Saturday at 6am-11pm (including holidays)
17. SM Mall of Asia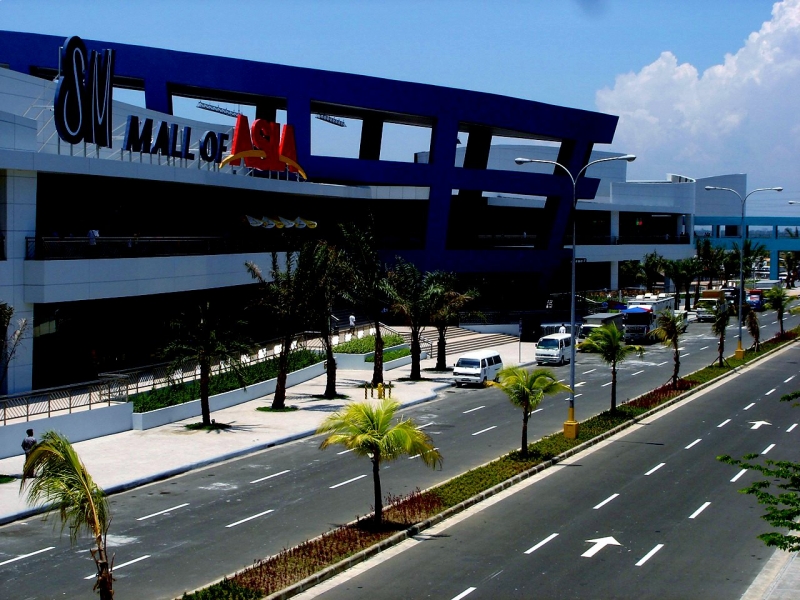 Realistically speaking, a day isn't enough to go around one of the largest malls in Southeast Asia. There are attractions both inside and outside the mall premises, and timing is everything in order to enjoy them. Aside from shopping, you can go ice skating, eat seafood, bowl and chill out at SM by the Bay.
Admission: FREE
Schedule: Monday to Friday at 11am-10pm; Saturday and Sunday at 10am-10pm
18. Star City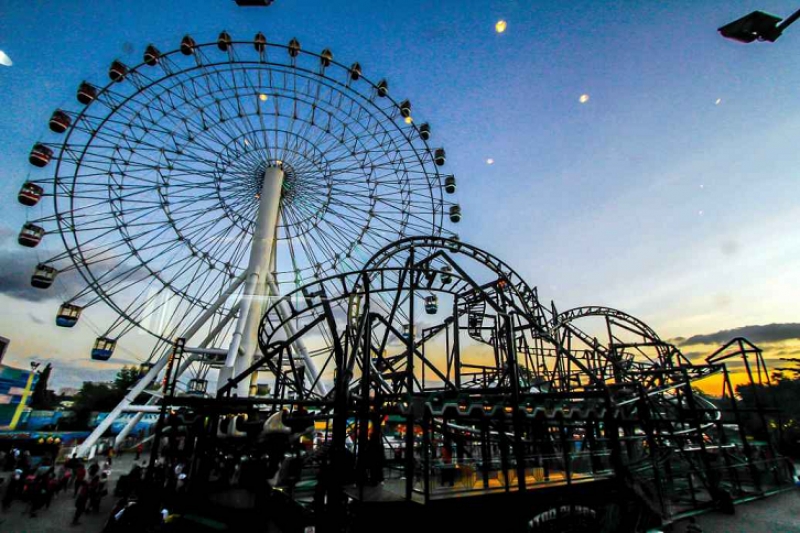 Some people may find it ridiculous to enjoy long hours in a crowded place, but Star City makes up for it by being the only all-weather and air-conditioned amusement park in the country. There are over 30 rides and attractions that can suit people of any age. Some of the most notable ones are the Zyklon Loop roller coaster, Jungle Splash water log ride and the Giant Star Ferris Wheel, whose 32 gondolas are air-conditioned themselves!
Admission: ₱80
Schedule: Monday to Thursday at 4pm-10.30pm; Friday to Sunday at 2pm-10.30pm
19. Mind Museum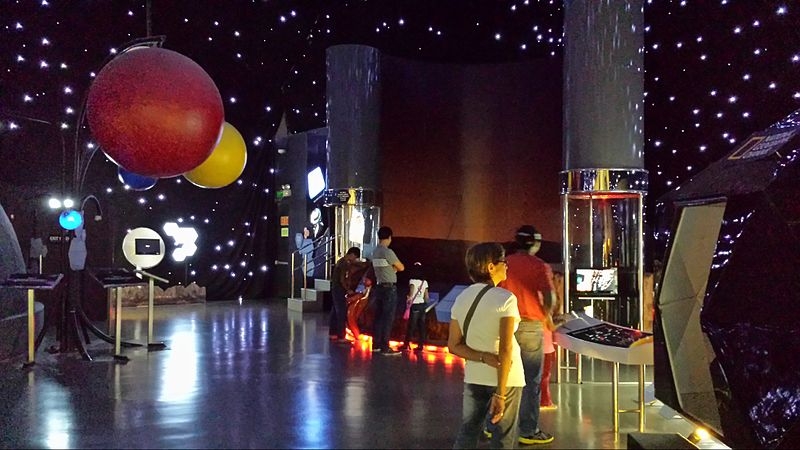 Learning never stops even on your day off at Taguig's Mind Museum. The six-year-old facility within Bonifacio Global City has been well known for the design and execution of its exhibits, which garnered it a recognition at an international awarding event in 2014. There are over 200 interactive exhibits featured inside that will awaken the scientist and explorer in you.
Admission: ₱150 (Planet Story Exhibition); ₱190-625 (Three-hour visit); ₱750 (All-day visit)
Schedule: Tuesday to Sunday at 9am-6pm
20. The Venice Piazza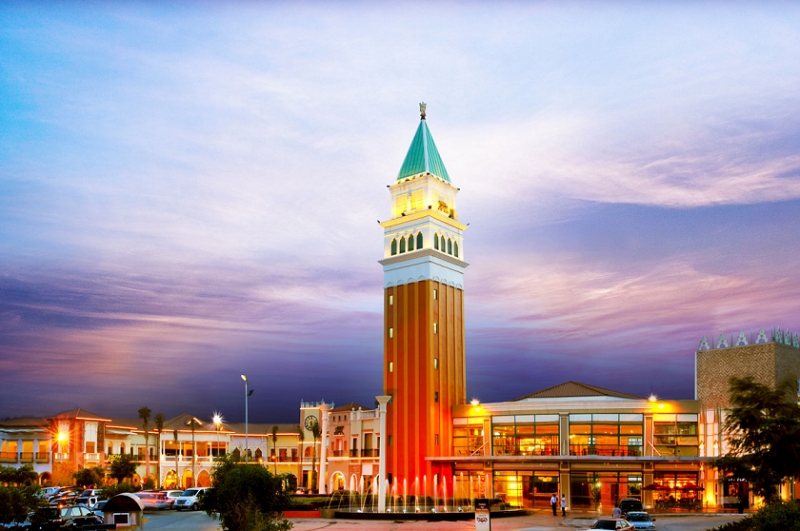 Made to serve as the premier shopping destination of McKinley Hill Town Center, The Venice Piazza mirrors one of the most notable world landmarks in Italy through its Italian-inspired architecture. Take Instagram-worthy shots with St. Mark clock tower and the Grand Canal (where you can also ride a gondola), and wrap up the day with a romantic dining experience at one of the Italian or Mediterranean restaurants.
Admission: FREE
Schedule: Daily at 11am-10pm
21. Las Piñas-Parañaque Critical Habitat and Ecotourism Area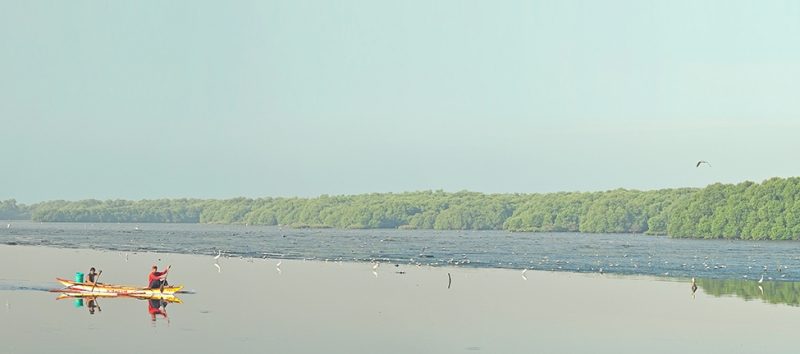 Located south of Manila Bay, the Las Piñas-Parañaque Critical Habitat and Ecotourism Area is a nature reserve and urban sanctuary that is home to approximately 80 species of migratory birds. You can also see mangroves, lagoons, salt marshes and mixed beach forest distributed in two main areas called Freedom Island and Long Island.
Admission & schedule information: (02) 435-2509
Also read: 15 Budget-Friendly Weekend Getaways Near Manila
Still think you have nowhere to go in the National Capital Region? Going out of the city can be a great adventure, but nothing beats the convenience of being in the comfort of your own neighbourhood when all you want is to have a good time, and nothing less.