Since the Luzon-wide community quarantine started, I've seen innumerable homemade dishes on my social media feeds. First, everyone was whipping out some Dalgona coffee. Then, they started baking bread. Now, I'm blessed with Instagrammable desserts on the daily — thanks to the Internet!
I'm not gonna lie — I'm a quarantine cooking victim, too. I've come up with all sorts of dishes to soothe my soul, from kamote roti to roof-dried moringa. But unfortunately, not all recipes are created equal. Some are created with… a tad more cooking jargon than I can handle.
Here are all the difficult food items that we wish we knew how to cook. These are the food items that make us realise how much we actually miss eating out. They remind us why we even pay extremely high prices to be fed. (Hint: Because money can't buy happiness, but it can buy us a serving of xiao long bao.)
Also read: Canned Goods Recipes: 10 Emergency Dishes You Can Cook This ECQ
1. Xiao long bao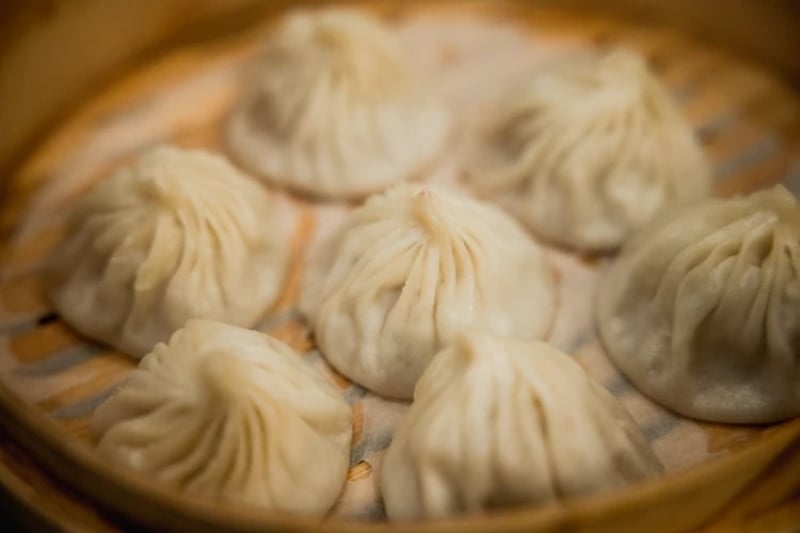 I've been literally craving xiao long bao for a month now! And I have no idea how to make them, which is why it tops my list of difficult food items I wish I knew how to cook. (Shoutout to my best friend who actually made some from scratch. I mean… how?!)
So, I Googled how to make xiao long bao. Apparently, there are five parts to the process: the making of the soup gelatin, then the filling, then the dumpling wrapper, then the dipping sauce — and finally, the actual steaming. Each part involves precise methods that I'd rather not dive into. Long story short, I've come to realise that xiao long bao makers deserve all my money (as I previously stated).
2. Ramen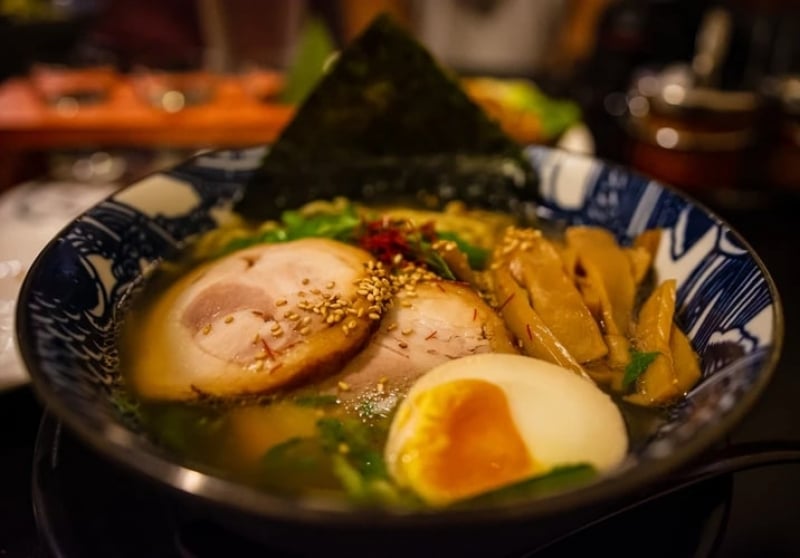 While ramen isn't exactly the most difficult food item to make, it sure requires heaps of ingredients we don't have in our pantries. In its simplest form, ramen has four parts to its anatomy: noodles, broth, seasoning, and toppings. But what makes ramen stand out from the rest of our favourite soups is that it has very distinct Japanese flavours.
Case in point: Its noodles aren't cooked until soft. Its broth is ideally extracted from the most tender pork bones for the best umami flavour. Ramen seasonings often involve Japanese variations of what we have at home, too. And its typical toppings? Weird-looking mushrooms, green onions, nori, that pink and white thingy that looks like soft candy, and a soft-boiled egg. I don't know about you, but I only have access to one of those five ingredients at the moment.
Also read: 30 Metro Manila Restaurants That Are Selling Ready-to-Cook Food Packs
3. Soufflé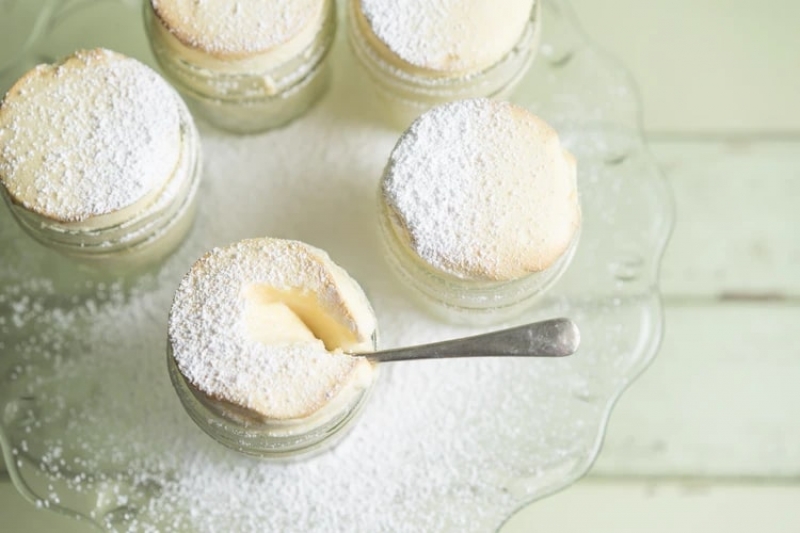 Throughout this quarantine so far, there was only one dish I backed out from making. It was the soufflé. Wikipedia describes it as "a baked egg-based dish which originated in early eighteenth-century France." I describe it as a fancy pancake.
The thing with soufflé is that it looks super easy, but it's almost impossible to perfect. Don't believe me? Even Erwan Heusaff had to make this 11 times before succeeding! So, I did some research. 
According to the Internet, the secret to a good soufflé is… *cue in drum rolls*… air bending! You need to make sure that your egg whites are beaten properly so that the soufflé won't collapse. As for me, I'll be leaving this recipe to Aang.
4. Puto bumbong
Now, I fully understand why puto bumbong is considered a holiday treat. Its preparation alone takes so much time, it'll be Christmas season by the time it's ready for serving! 
Kidding aside, it actually takes a lot to prepare puto bumbong. First of all, this difficult food item requires a particular ingredient: the pirurutong, a special type of rice that gives the dish its purple colour. 
Traditionally, the pirurutong is soaked in salted water for two days. Then, it's steamed using the bumbong — the bamboo tubes we see during Simbang Gabi. After steaming, the puto bumbong is served with butter or margarine, shredded coconut, and muscovado sugar. 
5. Kimchi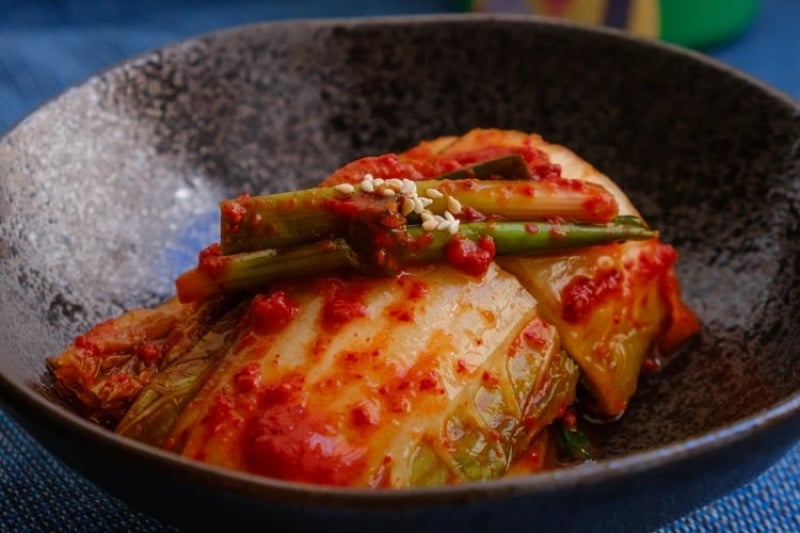 Why does making kimchi look so easy in Korean dramas? I tried doing this for our Chemistry class back in college, and my version tasted like spicy cabbage with too much salt. Right after that class, I already forgot how to make it. 
Many people claim that it's easy to make kimchi; but if it were so easy, then why aren't more of us making it? Just imagine how fun our K-drama marathons would be if we had kimchi by our side! 
Then again, I guess Koreans don't consider kimchi as a difficult food item to make; we laugh our butts off at foreigners who just can't cook rice, after all. (Random share: According to Google, foreigners find rice to be the most difficult food item to make! Ha!)
Also read: 15 Korean Dishes to Try That You Always See in K-Dramas
6. Paella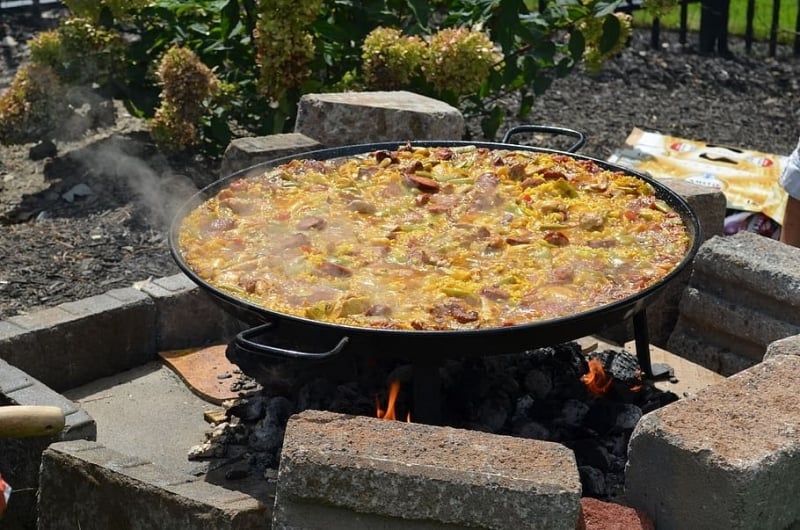 You'd think paella is easy to make, because rice is easy to make. Well, you're wrong. Did you know that to make authentic paella, you have to be very specific with every single step? For example, authentic paella requires round grain rice — Sénia rice is most recommended. 
Real paella has dry and flavourful rice, but not too dry. The rice should be soft on the outside, but hard on the inside. Authentic paella has just enough ingredients — it'd be a sin to mix every flavour in one serving.
To further prove my point, you should check out Wikipaella. This website exists solely to police paella dishes across the world. Why? Because authentic paella is hard to come by. It's not something anyone can easily recreate at home. 
7. Croissants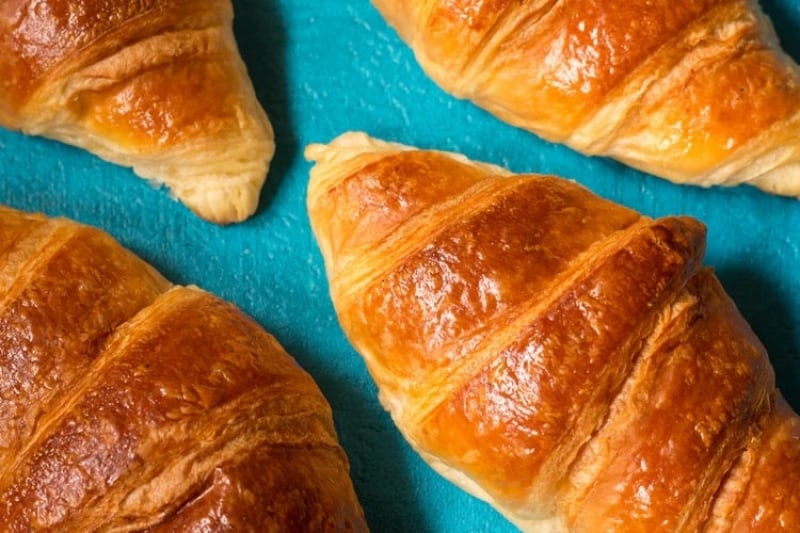 All of us are making bread right now, but I've yet to see a homemade croissant in my feed. I doubt that'll ever happen, because croissants are among the most difficult food items to make! In fact, the recipe is so challenging that it's earned itself a fearsome reputation among chefs.
There are so many ways to mess up a croissant, especially if you're particularly impatient. As for me, merely Googling croissant recipes has given me a headache. One thing I learned, however, is that I'll surely treat myself to this flaky, buttery treat after this quarantine. Along with some fancy coffee, of course.
Also read: Craving Cookies and Bread? These 25 Shops Have Got You Covered!
8. Lechon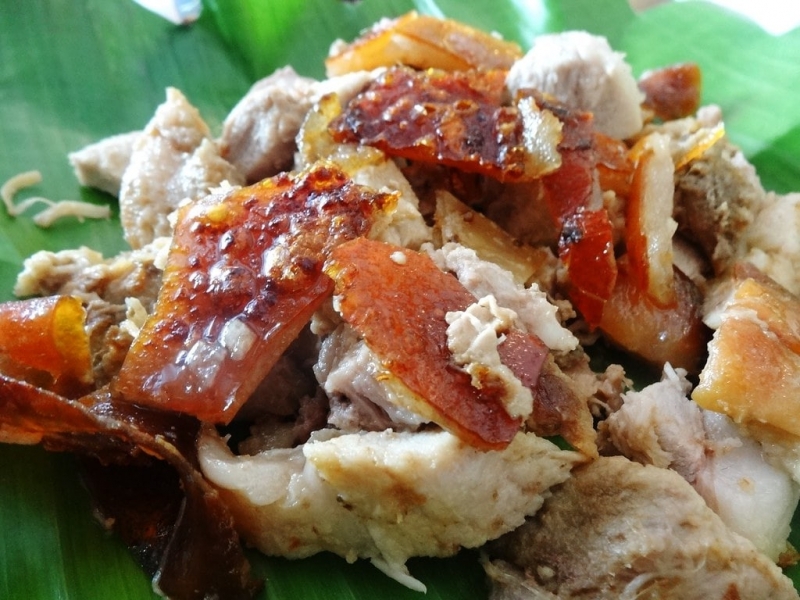 I've always wondered why lechon was so expensive — even celebrated! Personally, I've never been a fan of this. But, I know I belong to the minority of Filipinos. My dad has been craving lechon, but it's not something we have access to at the moment.
I can probably attribute my lack of interest in lechon to my ignorance (until now) about how difficult it actually is to prepare! It takes days, sometimes even weeks, to have a properly roasted pig. You'll need to slaughter it, then thoroughly clean it. The process of cleaning takes quite a while; the pig has to have smooth skin (#SanaAll) for it to get that crunch after roasting!
9. Pho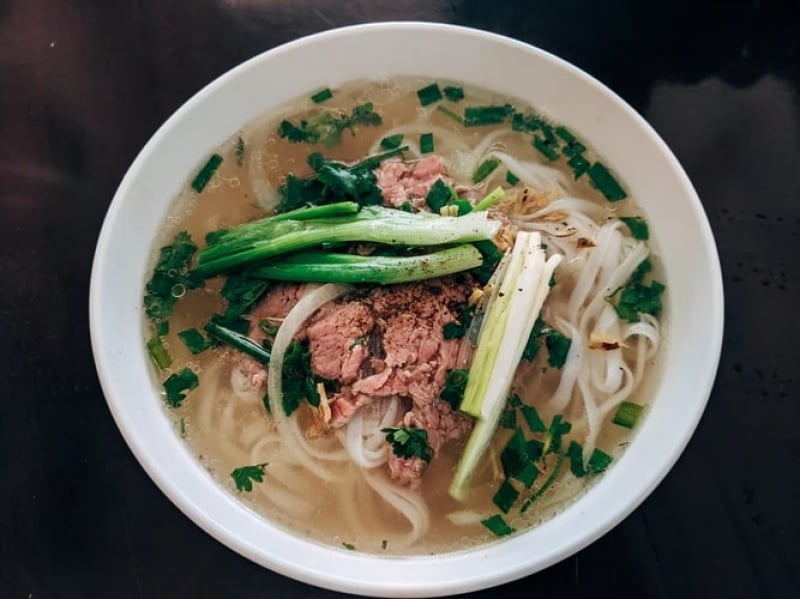 Pho is soooo easy to make — if you have instant packs. Obviously, we haven't gone to Vietnam in a long time. When we ran out of pho instant packs, I was devastated. As a result, I looked for a homemade pho recipe, thinking I could make my own from scratch. 
Spoiler alert: I can't.
Like ramen, great pho needs a great broth. To get great broth, you need to simmer great beef bones. Some of the top chefs recommend simmering for at least three hours. But let's say we forego that whole process and use bouillon cubes, instead. Then, all we'll need are thinly sliced beef sirloin, flat rice noodles, onion, ginger, cilantro, mint, Thai basil, bean sprouts, and lime wedges. By the time we add in all the spices and ingredients we have in our kitchen, we'll find that the taste just isn't the same without the tedious broth process. (I know I did.)
10. Tapioca pearls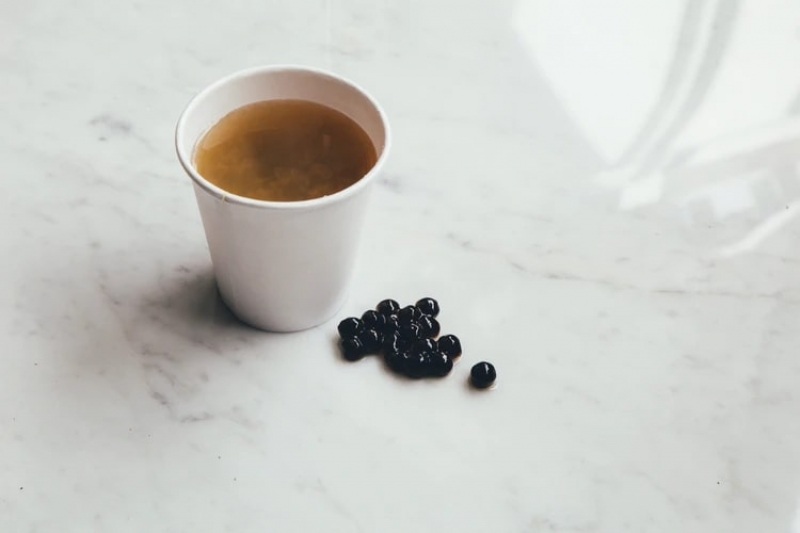 These count as difficult food items, don't they? We've spent quite a lot of money (and a huge amount of carbon footprint!!!) having our milk tea delivered during the quarantine period. Don't you wish you just knew how to make the classic milk tea — with nothing less than tapioca pearls — from scratch?
For the sake of all milk tea lovers out there, I looked for a recipe for tapioca pearls. Unfortunately, making them isn't as simple as I hoped it would be. It looks totally doable, though; but I can't say for sure. 
Also read: Serenitea Is Selling DIY Milk Tea Home Kits
Have you succeeded in recreating any of the difficult food items in this list? Pics or it didn't happen — tag us on Instagram at @tripzillaph when you share your success stories! And as for everyone else, what difficult food items are you craving right now? Let us know!