In a span of months, we've seen lockdowns become the norm in virtually every part of the world. In the process, schools turned to virtual classes, digital start-ups emerged, and corporate companies introduced work-from-home schemes so that their employees could continue to earn. Only then did more people see the possibility of working remotely, or at least outside a physical office — stressing digital nomadism as the direction we ought to be heading but never really valued up until now.
The idea of working remotely has been ingrained in the lives of travel writers, freelance photographers, and virtual assistants, to name a few. I'm fortunate to have been doing it myself for the last five or six years, even more so in this time of quarantines. But as the world continues to adapt to a new normal, it should be obvious that countless other professions could very well benefit from it, too. Dare to start a life of remote work? You'll want to start investing in the following digital nomad must-haves!
Also read: From Employee to Digital Nomad: My Journey, Struggles and Tips!
Top digital nomad must-haves worth investing in
1. Lightweight laptop
For years, I've been carrying a 14-inch Lenovo laptop which weighs at least two kilograms. It perfectly suited my writing requirements from my college years until now. But if there's something I learned from having it these recent years, it's that laptop weight is just as important to a digital nomad's lifestyle as its technological capabilities.
When finding a laptop perfect for a digital nomad, work your way backwards by prioritising size. Whether you're working from home, at a café, or in a moving vehicle, the chance of switching workstations is a sure inevitability. But don't buy into the whole "the thinner, the better" mindset, either. Experts revealed that ultra-thin laptops are not just short in durability, but also have a higher tendency of overheating fast. The Acer Chromebook, MacBook Pro, and Dell XPS offer just the right size and specifications suitable for beginner nomads!
2. Handy smartphone apps
I know a few digital nomads surviving off of a single smartphone, but that doesn't mean this would be as smooth-sailing for everyone else when going the digital route. I wish I could tell you that digital nomadism is cheaper than traditional grinding, but it's not. And a good, reliable smartphone with high storage for apps and long battery life is just another crucial item you need to look into.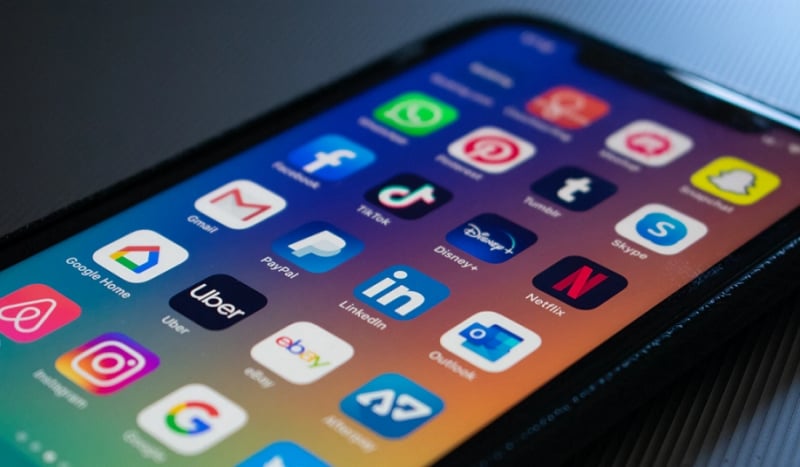 A lot of the time, it's not so much about the phone as the apps you put in it. A good selection of apps will make remote working easier. But you'll also have to take into account opportunities to connect socially and make mobile banking feasible (because you're going to need it for your paycheck). Regardless of your line of work, Gmail, WhatsApp, and Google Sheets are non-negotiables. On the other hand, GCash has amazing features for sending money with zero fees. It also offers a saving account with a high-interest rate, perfect for financially responsible digital nomads.
If you're a photographer or a writer like me, having a top-class camera is also important. I won't recommend an iPhone for the battery. But camera-wise, mine has served me well when taking high-quality photos for my articles that need little to no editing. A good phone stand or holder like the BE Universal Smartphone Car Air Vent Mount will likewise help you secure your device when working in unstable environments.
3. A 100% remote business
To be a digital nomad, it goes without saying that you'll be needing a good-paying job that's also location-independent. Great if you can find a company that offers this option while letting you reap the benefits of regular employment; even better if you can start your own! It's simpler than it looks — with companies that make it easier for digital nomads and freelancers to manage their businesses from a distance, there'll be little to worry about on the technical side of it all.
A great example of such a company is Xolo, an online tool that offers remote business registration and management to those who need it: international freelancers, digital nomads, expats, and even companies that employ these individuals. Say you're about to start an online business while based in Europe (e.g. in the digital nomad-friendly Estonia), you can try their Xolo Leap service which offers e-Residency assistance. Then, there's Xolo Go, which is ideal for when you need to freelance without registering a company. Invoicing is done in as quick as 10 minutes!
As 100% of the procedures happen online, Xolo's services come with a support team made up of business professionals. They take care of everything from accounting, VAT-compliant invoicing, and tax reporting, to offering support and answering whatever questions you might have about your company! Wouldn't you love to have the peace of mind that comes with being able to travel and having a business that you can manage anywhere?
4. Extension cord
Extension cords are probably the last thing you thought a digital nomad would need. But like scouts, a true digital nomad always comes prepared. These digital nomad must-haves are incredibly useful not just for plugging in multiple devices, but also for making friends! Anywhere you are, a fellow digital nomad will always need that extra socket. And here you are with plenty of them just waiting for someone to share it with.
On a more serious note, depending on how many devices you have or plan to have, standard extension cords with three to five plugs are ideal. They are more budget-friendly (even in investing, you have to be smart with your choices) and they also help prevent overloading from happening when not necessary.
5. External hard drive
In case it needs further stressing, external hard drives will help you organise your computer files without letting your main device do the hoarding (and having to suffer from) all the load. In simplest words, you need one or two to back up your files!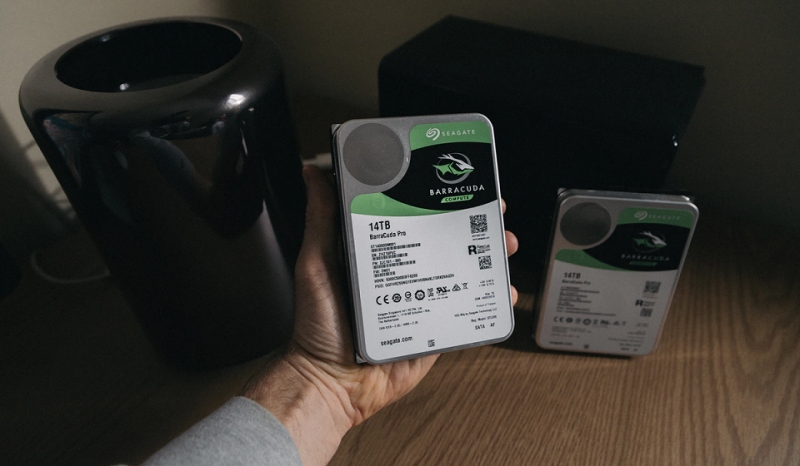 As an essential item even for non-digital nomads, there are already countless brands and models of external hard drives to choose from. For starters, we recommend the Seagate Backup Plus Ultra Slim 2TB, which has a capacity of up to two terabytes. It's also one of the most durable and most compact external hard drives you'll ever find.
6. Portable power bank
Being a non-techie person, I didn't even know this invention existed until I met a nomadic travel photographer and hitchhiker who owned one. It's sort of like an extension cord and typical power bank in one that comes with several plugs to accommodate recharging of laptops, phones, and tablets all at once.
If you don't mind the size, the MAXOAK 50,000mAh and iMuto 20,000mAh power banks are highly recommended. These come with six ports and large capacity, respectively. If you need something a little less sophisticated and more practical weight-wise, try the Anker PowerCore II 10,000. Digital nomads love it for its portability and fast charging abilities!
7. Portable hotspot
We know that using public Wi-Fi can compromise your and your gadget's security. And for digital nomads who practically have their entire lives stored in devices, this is an issue that should not to be taken lightly. Think about it. With your own portable hotspot, you won't need to spend excessively on drinks or accommodations so you can use a café or hotel's Internet!
For people living the digital nomad lifestyle, having steady and constant connectivity is everything. Portable devices like the ZTE MF971V, which works as a hotspot and a power bank, can do this for you. Not to mention, this same model can accommodate up to 32 devices at one time, while boasting a battery life of up to 20 hours! Truly, it makes working anywhere, anytime, and with anyone possible.
8. Universal power adapter
Imagine arriving at a new destination with empty batteries, only to find out that your hotel has a totally different plug than that of your devices. While low-cost travel adapters are found everywhere, there's still no harm in bringing your own. This being said, universal power adapters will take care of your charging woes by not only letting you recharge your devices using different types of sockets, but also saving you from buying a new one each time you change locations.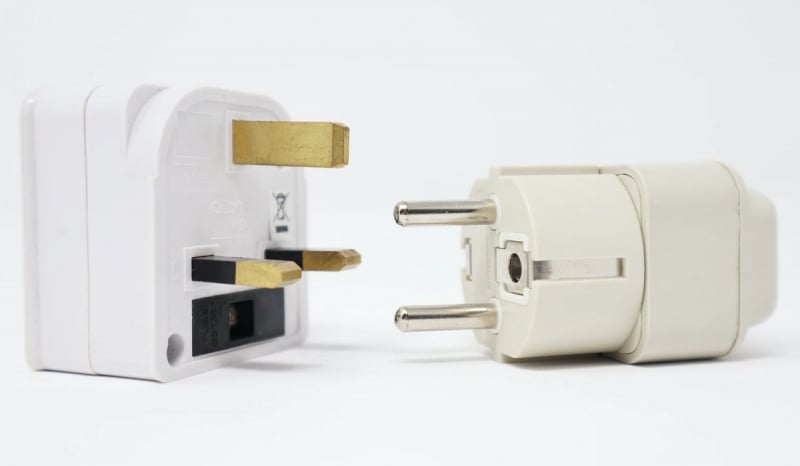 That's not all, models like the Anker PowerPort AC Power Adapter are capable of charging smartphones to full gear in less than 60 minutes, saving you hours of waiting. Thus, giving you more time to do your work! There's also the Aukey PA-TA01 Universal Travel Adapter, which is compatible in over 150 countries in at least four countries. Talk about versatility!
9. Electronics organiser
Most of the digital nomad must-haves in this list don't come cheap. The best way to protect them when you're on the go is by having your own electronics organiser. Most photographers have them, as should every other digital nomad out there. With compartments just for adapters, cables, batteries, and even tablets, it'll be like having your own mobile work desk anywhere you go!
Undoubtedly one of the best electronic organisers in the market right now is the BUBM Electronic Organizer. Made of waterproof nylon, it has two large main compartments, which come with several more pockets for your devices and wires. The BAGSMART Electronics Travel Organizer Bag also uses water-repellent nylon and takes pride in its padded Velcro dividers design that helps fasten your items better.
10. Noise-cancelling headphones
People think of remote working as something we do in discrete, deserted areas like mountains, forests, and beaches. When in fact, the life of a digital nomad is usually spent inside cafés, common areas of a hostel, and transport facilities — places that too often see people come and go, and where noise is considered anything but unusual, let alone violating.
That said, noise-cancelling headphones help digital nomads concentrate on work without necessarily checking into expensive private rooms and business amenities for privacy. Moreover, wireless models can prove handy for heavy-handed nomads who have a habit of tripping over cables from time to time (ahem, me).
A few options worth reviewing include the Sennheiser Momentum, Sony WH-1000XM3, and Soundcore Q20 Hybrid Active. You can conveniently order them through Shopee and Lazada. Regular headphones are also recommended for security reasons. With them, you can stay vigilant of your surroundings, especially when you spend a lot of your days in public areas.
Bonus: Personal necessity kit
Using laptops, phones, and tablets for hours at a time can take a toll on digital nomads. This, I can most definitely attest to. Which is why this list of digital nomad must-haves won't be complete without a personal necessity kit. It will help you recharge when radiation and extended screen time becomes too much to handle.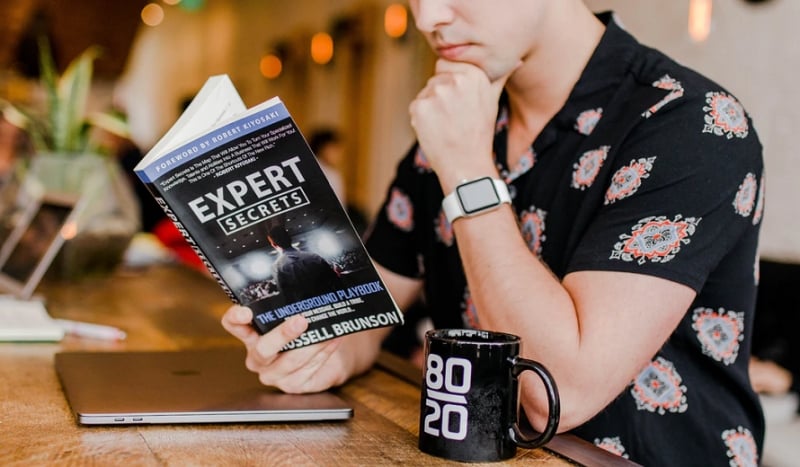 For this, you'll need an inflatable neck pillow, facial and sleeping masks, personal self-care products, computer or blue light-blocking glasses, and earplugs. Want to stay productive when not working, throw in your favourite reading materials, a notebook, and a writing pen, too. But really, depending on your relaxation techniques, it's totally up to you!
Also read: 10 Tips for Remote Workers to Ensure Work-Life Balance
Being a remote worker, I must admit that I only have about half of these digital nomad must-haves. Most of them are in desperate need of an upgrade, too. Nevertheless, if you plan on embarking on a journey of full-time digital nomadism, these items will definitely come in handy. If you're aiming for part-time for now, take this time as a valuable opportunity to explore this industry for flexibility and extra income. You might need it more than you think!