Contributed by Tiger Wanders
Some say that travelling to Europe is only for the rich and famous because of the hefty price tag that goes along with it. Well, I beg to differ; I say that travelling to Europe is for everyone who's determined to go there. If you really, really want to go to the other side of the world, you will find all the ways just to be there, no excuses.
I believe that spending money on experiences is more satisfying than spending it on temporary things that can diminish over time and can be snatched or stolen. Experiences last a lifetime and memories stay forever.
So I saved a lot for this trip, disciplined myself not to use the money on my travel jar especially during tempting days when there are mall sales or bazaars. I was able to resist the urge of buying unnecessary things and as a reward; I made my Europe dream trip a reality.
Also read: My Dream Europe Trip: 6 Countries & 7 cities in 12 days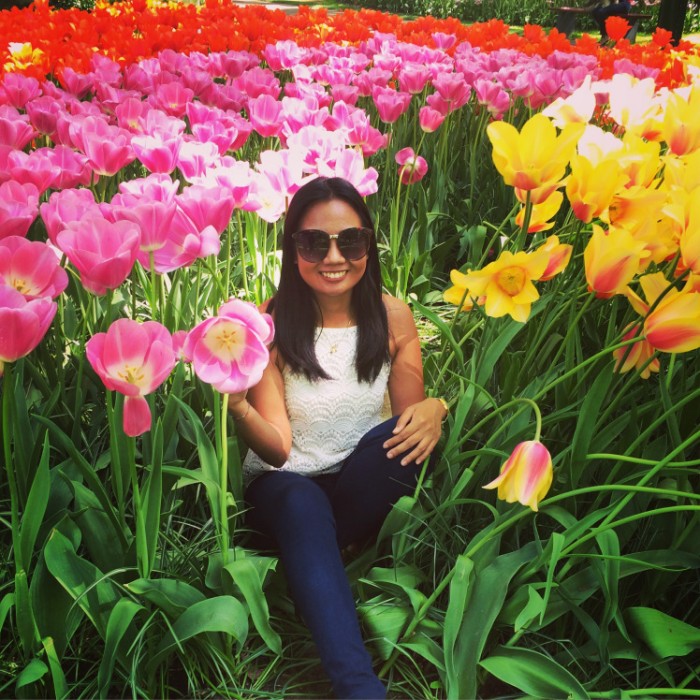 For 19 days of spring, I was able to go to 4 countries and 11 cities for less than ₱100,000! How? by researching a LOT and planning wisely.
Here are some tips on how to spend less in Europe:
Airfare
Book flights as early as possible because prices go higher as the departure date becomes nearer.
Roundtrip flights are much cheaper but the expense will almost be the same considering that you need to go back to your first destination. I bought a multicity ticket – Manila – Rome – Paris – Manila so I can save time exploring cities than flying back to Rome.
Take note that there are some countries or cities that have higher flight rates, for example, Manila (PH) to Denmark (DE) is more expensive than Manila (PH) to Rome (IT). Same with intercity transfers, Venice (IT) to Paris (FR) is more expensive than Rome (IT) to Paris (FR).
Maximise the free luggage allowance of airlines (20kg- 25kg, depends on airline) and carry-on baggage allowance. Extra luggage fees will just add to your budget.
Another tip that I learned from my couchsurfer is that it's much cheaper if you fly from Malaysia or Singapore going to Europe. You can just buy a cheap ticket from Manila to Kuala Lumpur or Singapore via Cebu Pacific Air or Air Asia and then fly to any European country. Sign up for a free membership of these airlines so you can get notified in advance about the latest deals.
You can also check Skyscanner or ITA to compare prices of different airlines.
Also read: 8 Tricks to Successfully Grab Cheap Promo Flights in the Philippines
Accommodation
One of the reasons why I saved a lot in this trip is through Couchsurfing. I have free accommodation in my entire trip. Couchsurfing is an online travel community where you can request for a couch to sleep for days or weeks. It's more than just a free space to rest your head at night; it's an exchange of culture as well. Luckily, I have great Couchsurfing hosts who opened their homes and trusted me their keys. They also welcomed me with their local dishes and wines, showed me hidden local spots, and taught me how to speak their language and many more.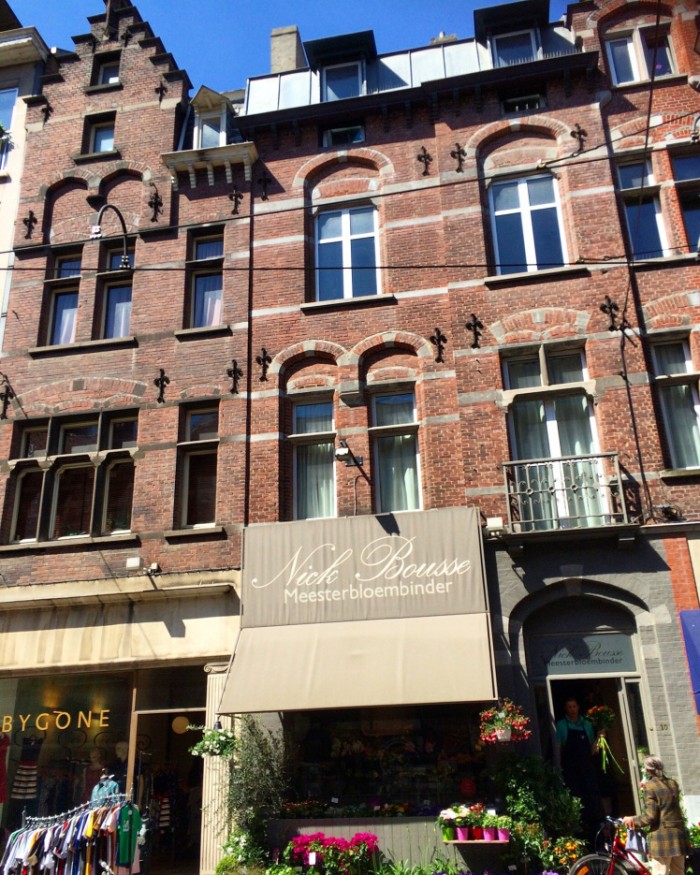 My host's house in Ghent, Belgium
Aside from Couchsurfing, you can find cheap places to stay like Airbnb or hostels. The average stay per night cost around ₱1,500 – ₱2,500.
In Airbnb, you can rent the whole apartment, private room or shared room.
A hostel is a budget friendly place that offers single or dorm rooms. Here, you will meet a lot of travellers same as you – travelling on a budget. Most hostels have a common area, a good venue to interact with other guests. Make friends with them, share some tips and ideas about travelling; they can also be your travel buddy too if you have the same landmarks to visit.
If you want to be a bit fancy, you can check some deal sites like Groupon Italy, Groupon France or Groupon Belgium for good discounts on fancy hotels, restaurants and many more. The website is written in their local language so just open Google Translate to help you understand the deals.
Transfers
There are lots of options to travel from one country/city to another – trains, planes, buses or trams.
In Italy, all my transfers were regional trains. It's much cheaper than high-speed trains with minimal stops and transfers. The only hassle is that sometimes, transferring from one train to another allows you only 2 minutes to figure out where is the next train to your final destination.
Also read: Europe on a Train: 8 Routes to Experience the Best of Europe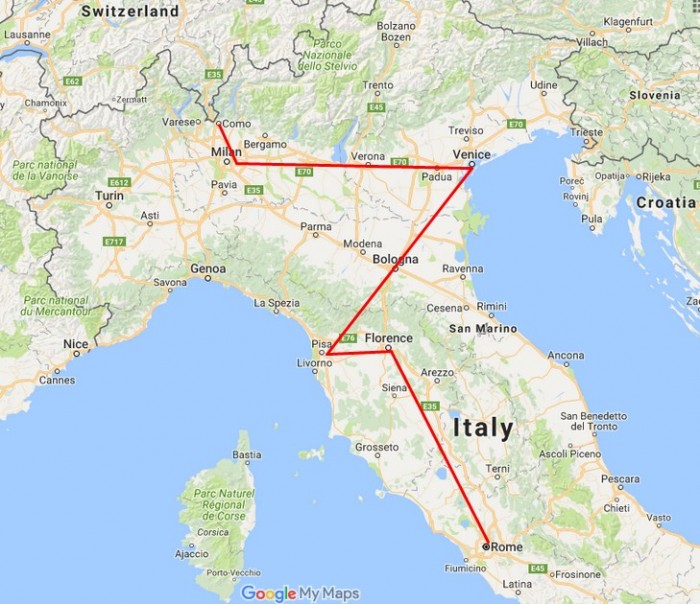 Check Trenitalia for the timetable and fares.
From Italy, I flew to Belgium using Ryanair. It's a budget airline similar to CebuPacificAir; check their promos so you can save more. I bought my ticket for only ₱1,646 (with 15kg baggage allowance).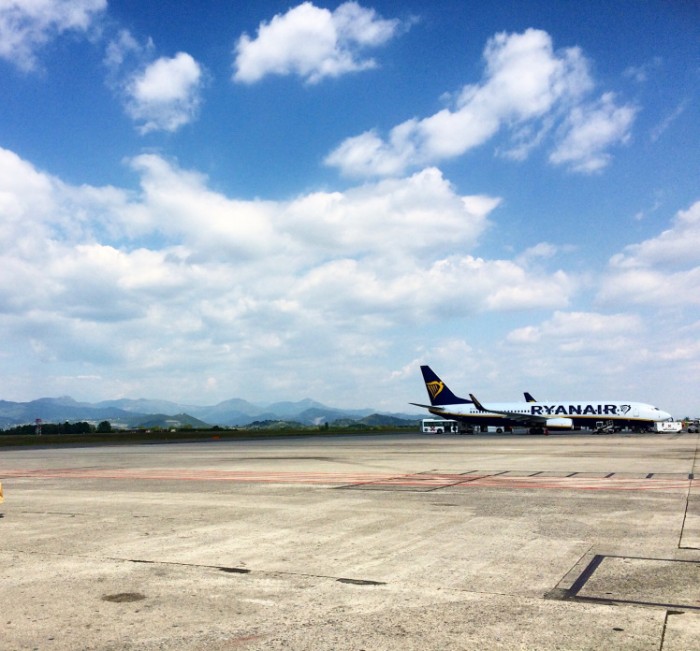 There are other budget airlines you can also check like Easyjet, Vueling and Transavia.
From Belgium to Netherlands, I used SNCB train. The ticket price varies on the time of departure. Make sure the time fits your itinerary, or you can just tweak your plan a bit to save some money.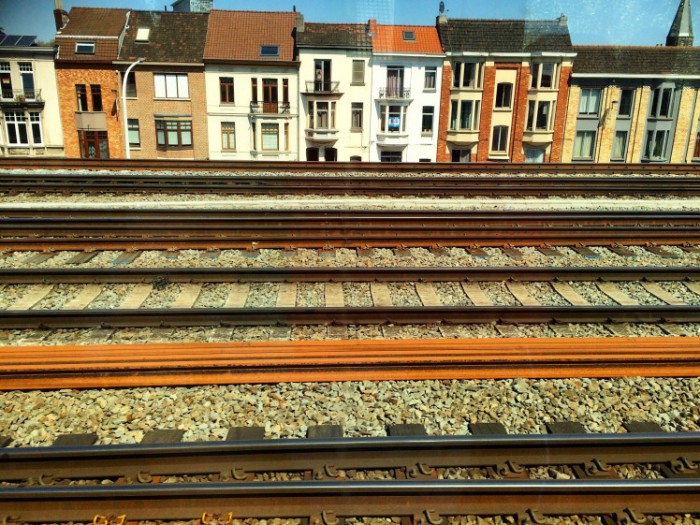 View from train going to Maastricht, Netherlands
My last stop was Paris. I booked Thalys, a high-speed train from Netherlands to France for ₱2,704. It's a bit expensive but I bought the ticket to save more time and see Paris longer as I only have 2 days to see its beauty.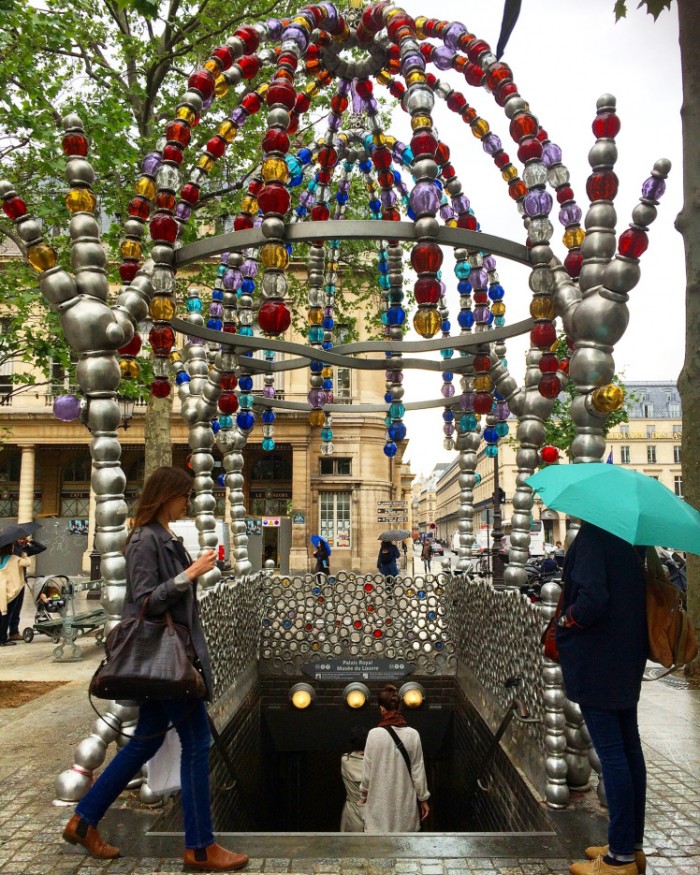 Metro entrance of Palais Royal – Musée du Louvre
You can check Rome2rio to compare the fares of different transportation.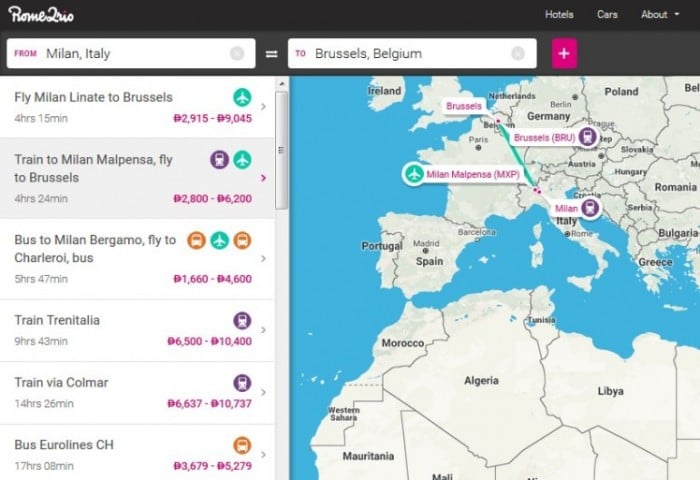 Another way of travelling around Europe is Blablacar. It's like Uberpool where you'll share a ride with other people who have the same destination.

Tip: ALWAYS have coins.
Ticket booths in Europe close early but thank God there are ticket machines. The only challenge is that some machines only accept coins like the one in Maastricht, Netherlands. The ticket from Maastricht to Amsterdam cost €25.50 (₱1,326); it's a challenge to change bills to coins especially if the train will leave in few minutes (time pressure!). I remember asking random people to change my bills, some did, but it wasn't enough. So I bought some stuff at two stores just to get coins for a change. Whew!!!
Also read: Exquisite Experiences Everyone Dreams of Having in Europe
Communication
Roaming charges are expensive; buying a simcard that you will use for weeks is pointless. What I do is maximise free wifis of establishments. There are lots of free wifi spots in Europe (places I've been) and you only need to register your full name and email address to connect. You can download phone applications for free like Viber or Whatsapp to communicate with your loved ones back home.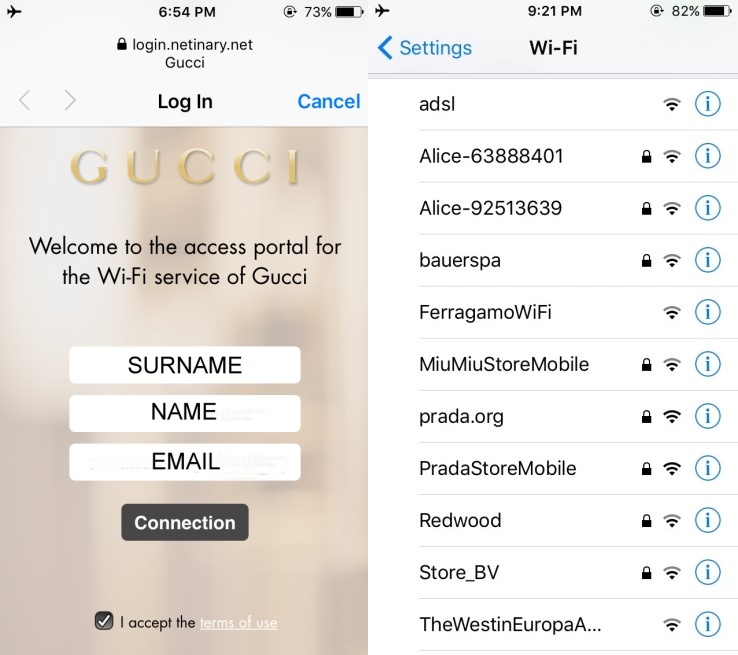 Food
Food in Europe is expensive especially if you'll eat at restaurants with Michelin stars. If you avoid restaurants near tourist spots, you can find a good meal for ₱200 and above.
Breakfast, meaning bread or croissant and cappuccino cost around ₱150. If you are a heavy eater like me, budget around ₱250.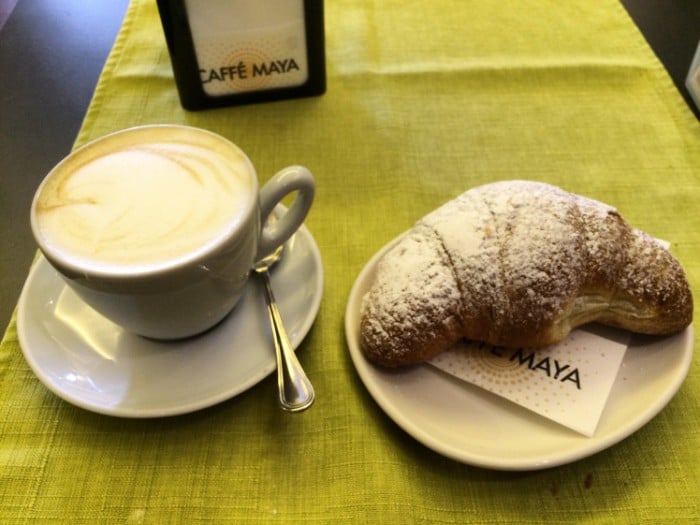 Lunch costs around ₱300-400. You can either eat a sandwich or a big slice of pizza.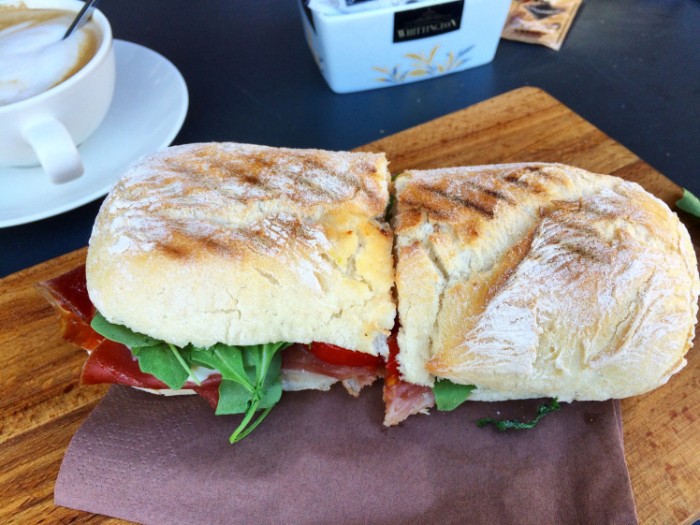 Dinner is always a good time to eat; it's a treat for a long day of walking. Budget around ₱500-₱700 for a mouthwatering meal.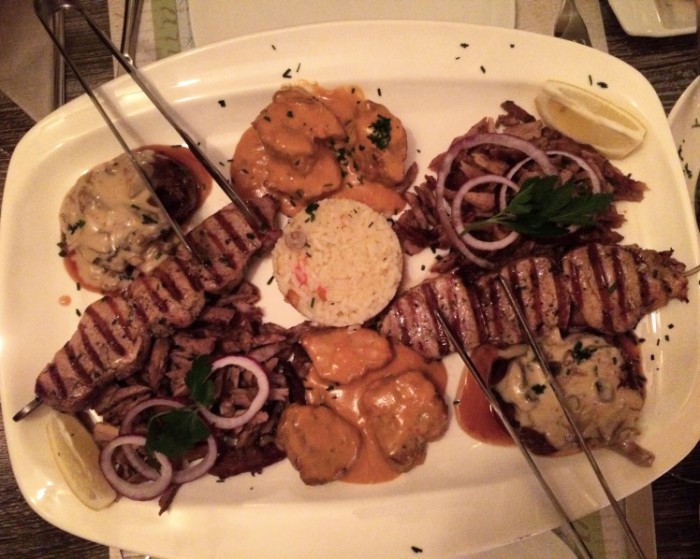 Desserts, mostly gelato is around ₱100-200 per scoop. If you're a gelato lover, save a bit more to try hundreds of flavours in different gelaterias.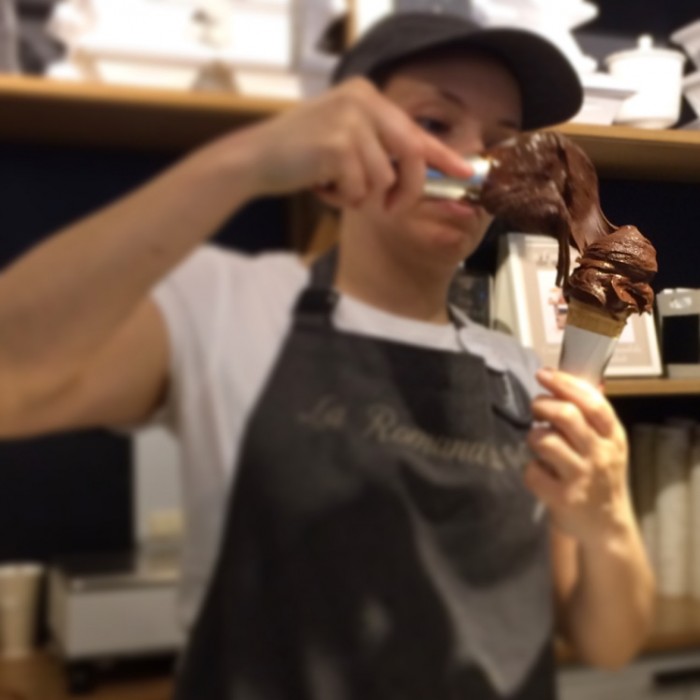 La Romana Gelateria
In Italy, there are fountains everywhere. Bring a water bottle to refill and save ₱120.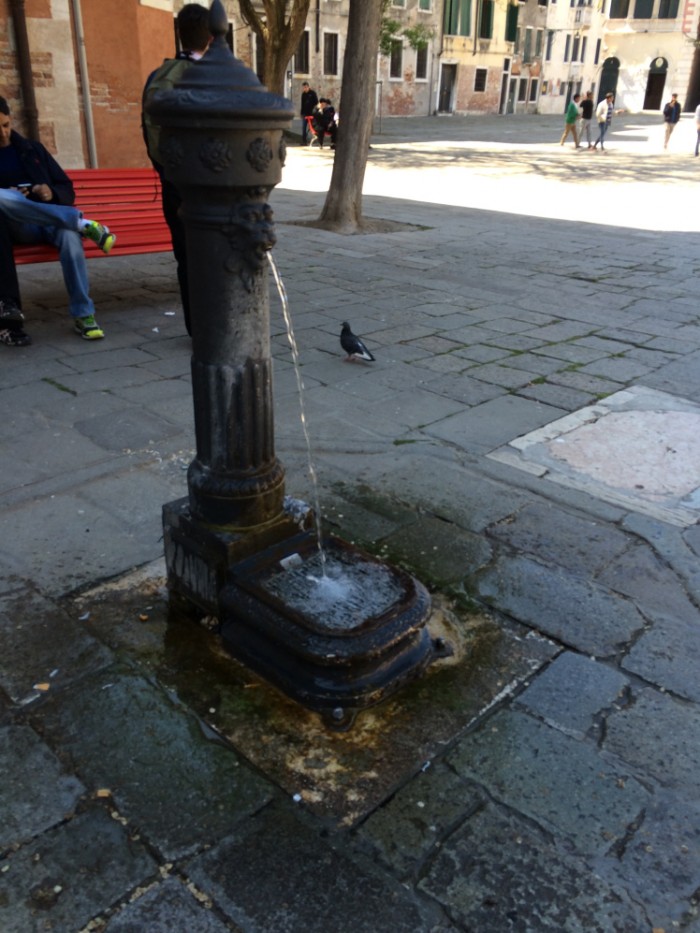 I was lucky enough to have Couchsurfing hosts who welcomed me with local food and wine. Sometimes, we buy some fresh stuff at the grocery and have cooking lessons but most of the time, I just watch them cook as I nibble cheese leftovers.🙂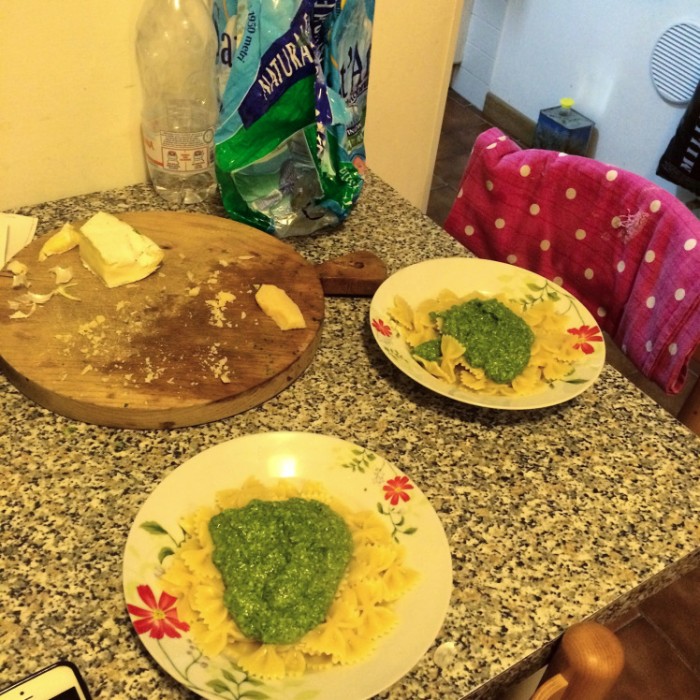 Tours
There are lots of beautiful places in Europe, iconic landmarks, rich museums, skyscrapers, etc. that are worth a visit. Paris, France has lots of beautiful museums you can visit; if you have limited budget and time, you can just spend one day feeding your artistic soul in one museum like Louvre — the home of the famous Mona Lisa.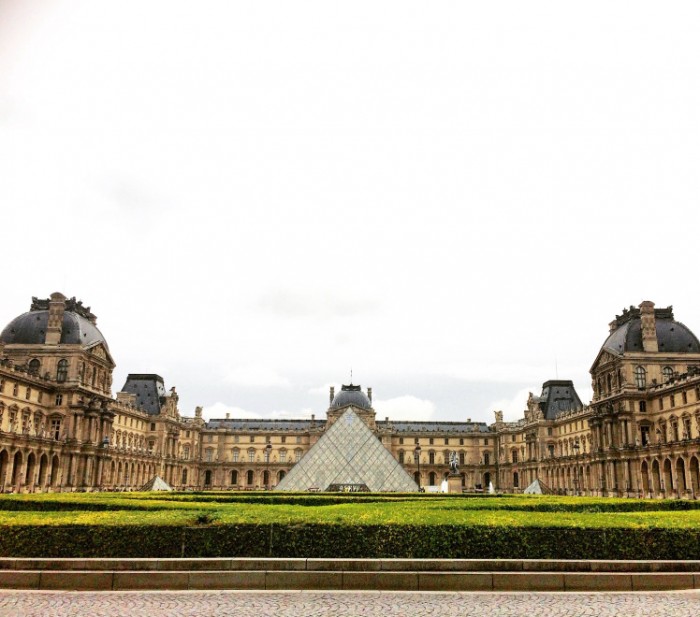 Louvre Museum
If you are sure that you want to go to a museum or any place with entrance fees, I highly suggest booking a ticket online so you can skip the long queues that can eat up your time.
I only bought tickets (with no guide) to landmarks that I wanted to see like Colosseo in Rome or Louvre Museum in Paris. Having a guided tour is an additional expense so what I did is I discretely joined some group tours.🙂
Here's my actual expense in Europe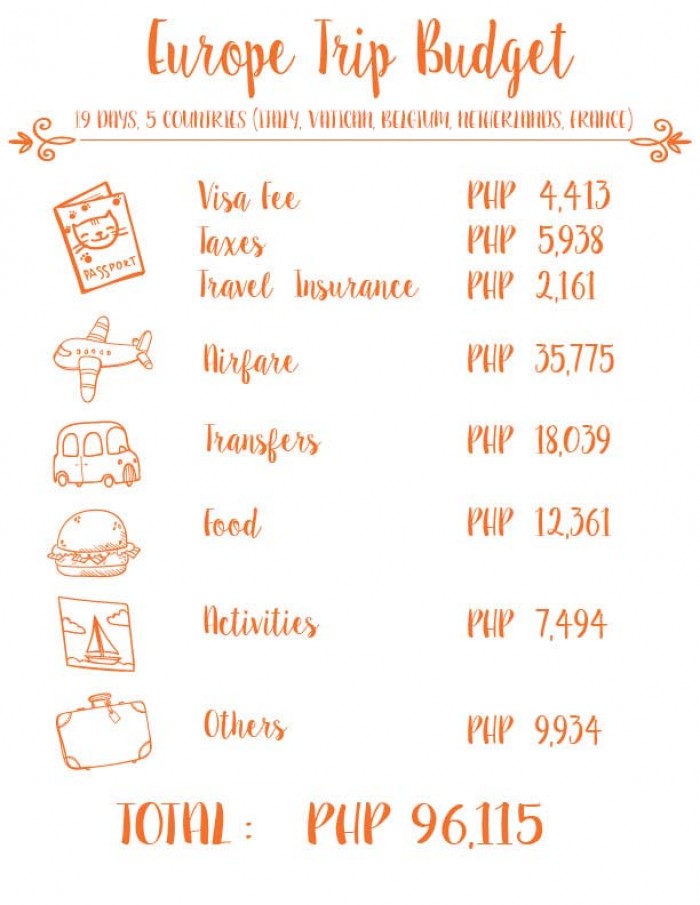 I spent little on food because my hosts have welcome meals and free treats. 🙂

Here's my detailed expenses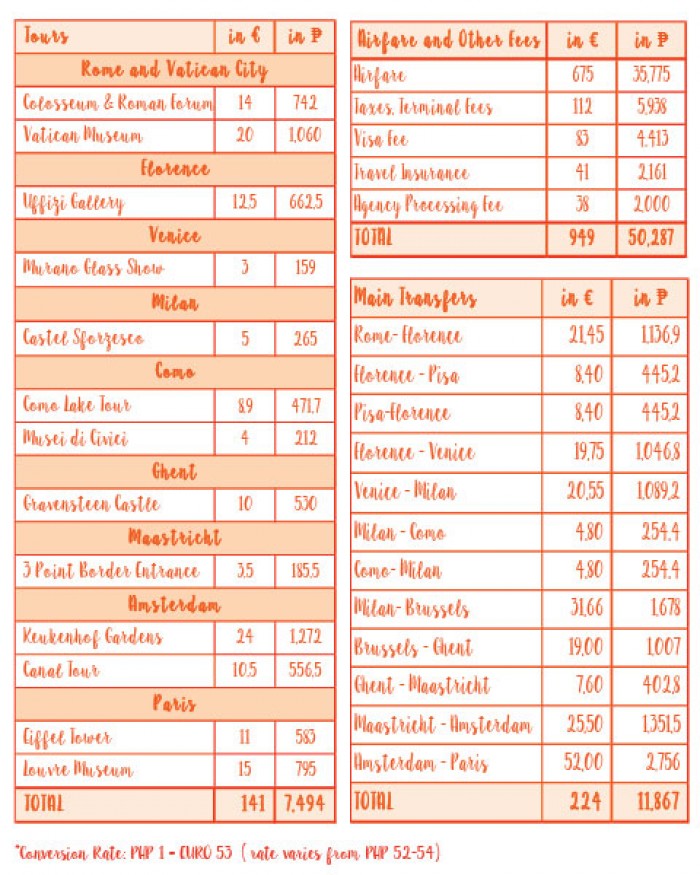 Here's my itinerary
Download here: europe-itinerary
Paulo Coelho said in his book, The Zahir, "One day you will wake up and there won't be any more time to do things you've always wanted. Do it now."
So apply for a visa and book your tickets NOW.
Also read: The 2017 Europe Bucket List: 17 Experiences You Must Have