Without the distractions of the outside world, many of us are rediscovering our unfulfilled dreams. Some of us have suddenly become barbers — chopping off bangs or shaving heads. Others have become vloggers (my dad included). One friend of mine is now a polylingual, ukulele-playing, minimalist yogi. Beat that!
Out of all the self-made professions, however, I noticed that the most popular choice among us is becoming a chef. And if you're like me and have developed a very demanding palate over this loooooong quarantine period, then perhaps you seekto take your cooking skills up a notch. Maybe it's time for you to become a farm-to-table chef, too!
On the other hand, maybe you're also like me in the way that you can't keep a plant alive. Or perhaps, you don't have enough land to grow crops. Either way, if farming isn't the best idea for you, check out this silver lining: Herbs! Here are just some of the easiest herbs to grow indoors.
1. Parsley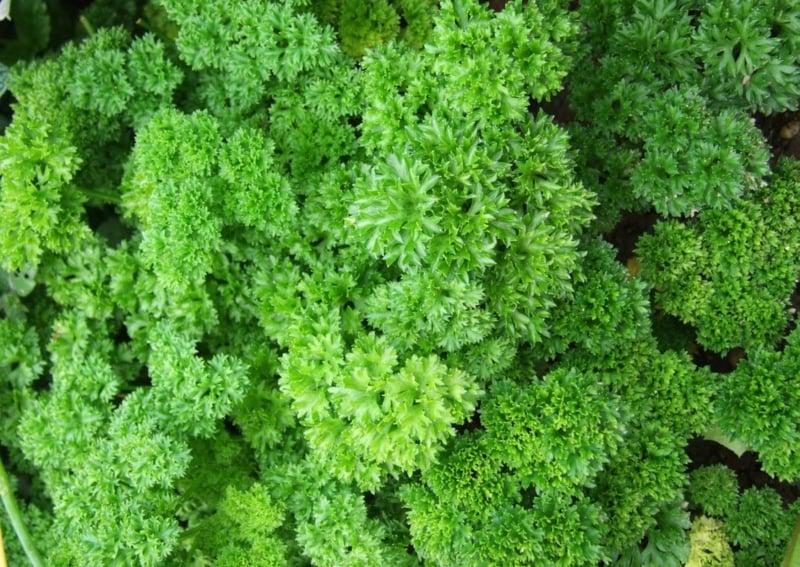 Parsley is one of the first herbs I learned to love. Since discovering it, I've been generously sprinkling parsley over all the dishes I cook. Parsley is great to have for the kitchen, especially if you love Mediterranean flavours. I love my parsley fresh from the harvest, but you can dry or freeze it if you want.
If you're planting parsley indoors, make sure to position it in a place where it gets a good amount of sunlight. Parsley needs around six hours of sun exposure per day. It also thrives in moist soil, but make sure not to drown it in water. Plant it in a pot with adequate holes, and water it frequently so the soil doesn't dry out.
2. Basil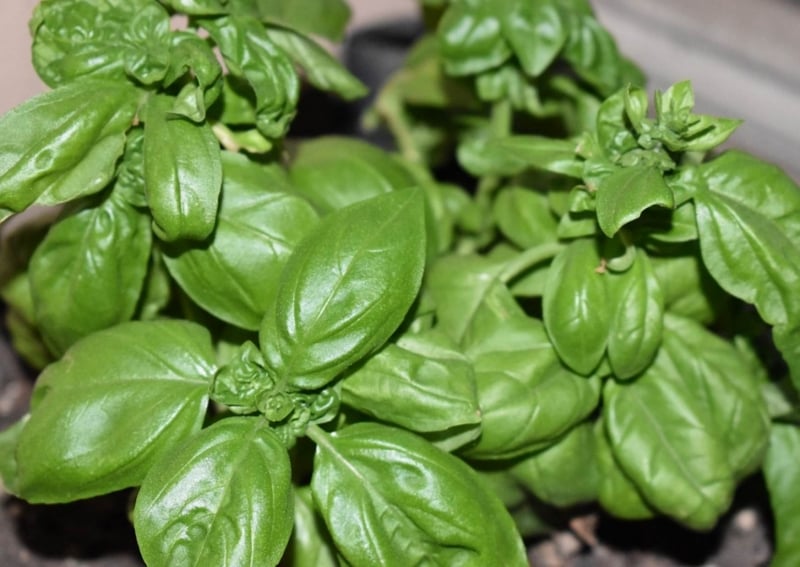 Basil thrives in the same environment as parsley does, making it another one of the easiest herbs to grow indoors. With the same moist, nutrient-dense, and well-drained soil, your basil plant will survive. Like parsley, basil also requires at least six hours of sunlight per day. You can plant the two herbs alongside each other for easy monitoring.
3. Celery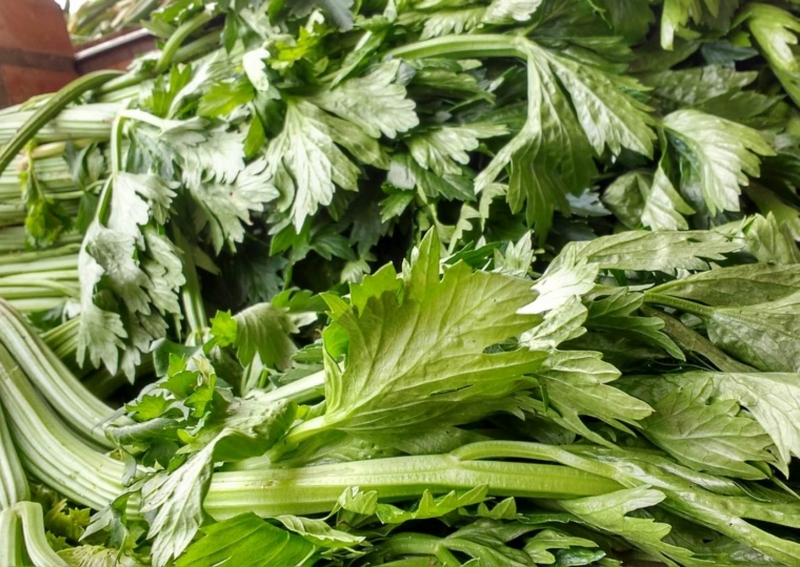 Is celery an herb or a vegetable? Well, who says it can't be both? For this article, let's consider it an herb. It would be a waste to overlook celery, as it's one of the easiest herbs to grow indoors. Unlike the other herbs in this list, you can grow celery from kitchen scraps.
If you have spare celery stalks lying around, simply cut off two inches from its root end. In a jar, submerge the root end in water. Place the plant where it can get enough sunlight. Remember to change the water every other day, too.
After a few days, you might see small leaves growing from the stalks. Roots will also start growing under the plant. Once you see its roots grow an inch long, you may replant the celery in soil. Your pot must be deep enough to lodge the celery from its roots to its cut end. Keep the soil moist, but well-drained.
4. Peppermint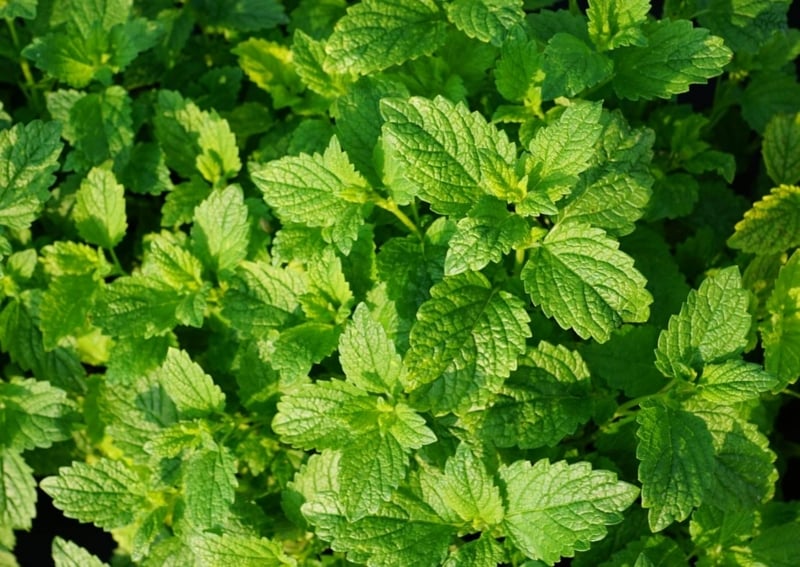 I still remember our trip to the Tagaytay market years ago, where I first tasted fresh chocolate mint. Who knew there was such a kind?! My family ended up hoarding mint from the market, and I found myself snacking on those leaves for months. Meanwhile, my mother found the plant useful for freshly-picked mint tea.
After our mint plants died, I later discovered that mint thrives indirect light. Ours suffered under the Manila sun until it dried out (I'm sorry!). Keep your mint plant in a fairly cool area in your home. Its soil must be moist, but don't drown it (even if it's very tempting to, I know, I know)! With our hot environment, misting the herb in between watering is also essential.
Also read: Top 10 Things to Do in Tagaytay for a Great Weekend Escape
5. Green onions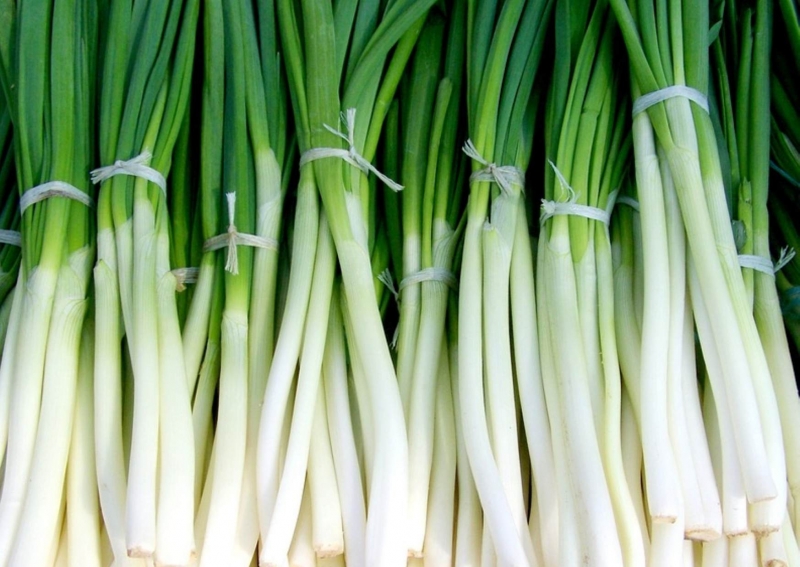 Green onions are another kitchen scrap that can be useful for your urban garden. You can regrow green onions either through soil or in water. I'm a simple gal, and I appreciate the latter a lot more. All you need is a tall jar, water, and sunlight.
To regrow your green onions in water, start by cutting at least one inch off the root end. Stand it in a jar filled with water enough to cover its ends. Make sure to change the water weekly to prevent the plant from rotting.
Green onions thrive in a sunny environment, so place it by a window. Once you find that the plant grows green ends, you can harvest that part through cutting it.
6. Oregano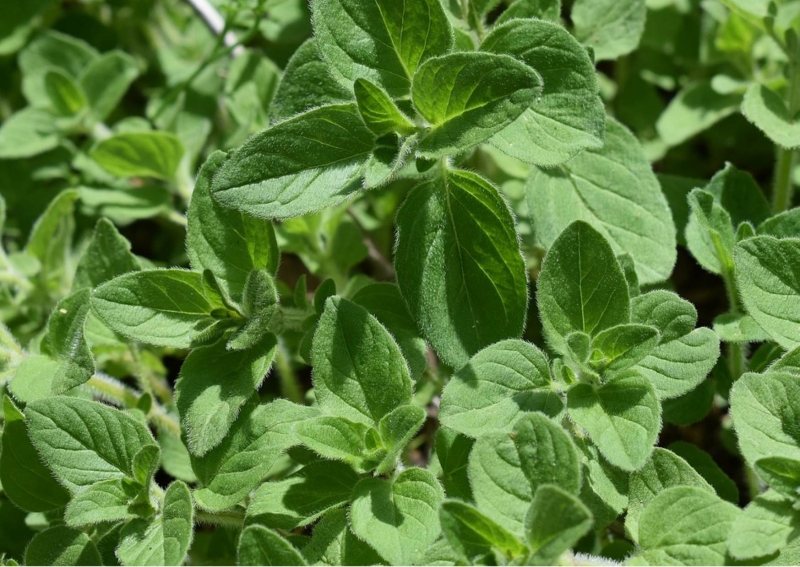 "Planting oregano is easier than anything else," says my mother — the same person who turned me into an oregano hater early in life. With its benefits, oregano was our go-to herbal medicine growing up.
If your mother forced you to down oregano as a kid too, you'd know that it tastes disgusting when boiled to drink. But as a viand? Oregano is enchantingly good. It's often used in Italian dishes. Some even use it for flavouring up chicken! If you're a fan of pesto, you should definitely try growing some oregano.
Basically, all you need to plant oregano is well-drained soil, sun, and water. Make sure it gets as much sunlight as it can — interestingly, its flavour grows with the amount of sun exposure it gets. As for watering oregano, you only have to make sure the soil isn't too dry. And because it's a very low-maintenance herb, you can plant it alongside almost anything! (Someday, you might even wish for it to stop growing. I know I did.)
7. Thyme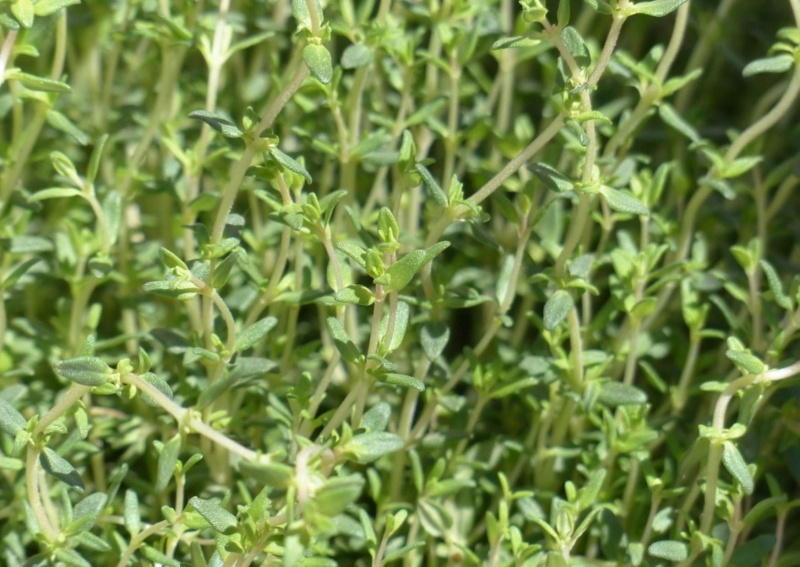 This quarantine season has provided us with too much thyme on our hands… okay, that's the last dad joke you'll hear from me, I promise. To be fair, thyme is one of the easiest herbs to grow indoors. Plant it in a pot with moist but well-drained soil; position it in a place where it can receive six hours of indirect sunlight.
Once the herb flourishes, you might ask yourself what to do with all that thyme. You can effortlessly add them to sauces and soups for extra flavour. Topping your omelettes with them is also a good idea. As for my mom's favourite? Thyme-infused roasted chicken! Yum!
Also read: 10 Delicious Egg Recipes to Start Your Mornings With!
8. Stevia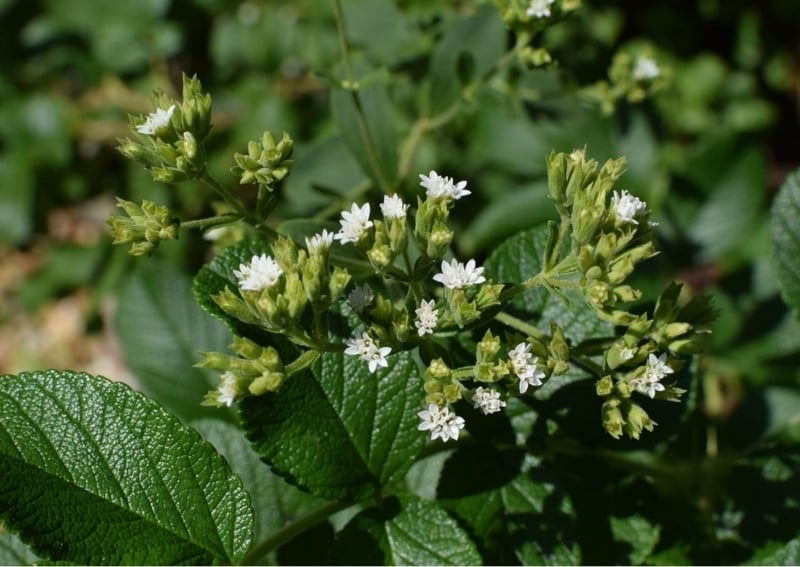 Yes, stevia is actually a plant! Don't worry, I just learned about this today, too. Apparently, stevia is one of the easiest herbs to grow indoors — and the sweetest one, at that! No wonder an artificial flavouring was named after it. People say that you can even pick stevia leaves and directly add them to your coffee! It's basically the zero-calorie sweetener we all need.
Fortunately for Filipinos, stevia thrives under the sun. The more sun it receives, the sweeter it gets. Plant it in a well-drained pot, and watch it grow up to 24 inches!
Also read: 10 Coffee Recipes You Can Easily Master at Home
9. Lemon balm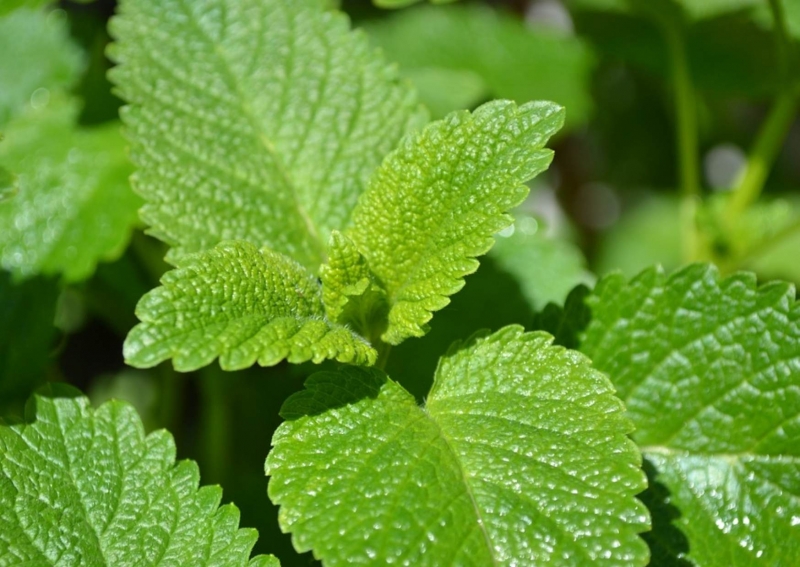 Another variety of mint plants, the lemon balm makes a good ingredient for tea — or any recipe that requires lemon zest. It flourishes in sunlight; so, make sure to place it by a window for it to receive at least five hours of sun per day. Like the rest of the herbs on this list, the lemon balm also needs moist but well-drained soil to thrive.
What you should watch out for when cultivating a lemon balm is for it to receive just enough sun. Its leaves are prone to sunburn, so make sure to turn the plant every time you water it — just so the heat is distributed.
10. Tomatoes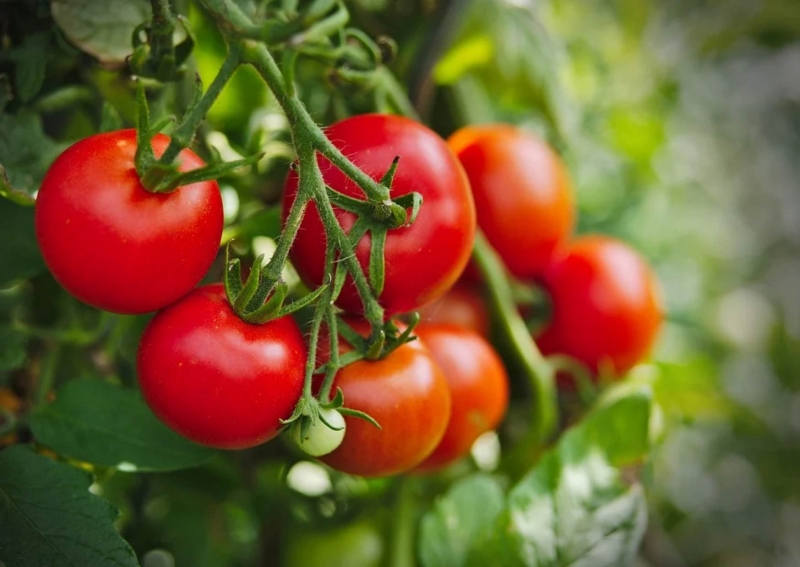 Another questionable herb on this list is the tomato. Some say it's a fruit, others say it's a vegetable. For this article's sake, let's call the tomato an herb. With its versatility, the tomato has been called the best edible plant for people living in condominiums. It likes 12 hours of sunlight every day — luckily, the Manila sun just keeps on giving.
When planting tomato seeds, make sure to use a big pot. This plant requires regular watering, so make sure to take care of it properly. Come to think of it, this is probably the most challenging plant to grow in this list. But with all the things you can do with it, it's definitely worth the effort!
 Also read: Canned Goods Recipes: 10 Emergency Dishes You Can Cook This ECQ
Trust me — growing herbs will change your life for the better. Take advantage of this quarantine season and try out your green thumb! Nowadays, you can have plants or seeds delivered to your doorstep.
Please share your city gardener journey with us — tag us on Instagram at @tripzillaph!
---
Featured image credit: Brina Blum | Unsplash.