When you live in Metro Manila, you will every so often need a quick escape from the scorching heat. For breezy cities near the region, Tagaytay always tops the list. Admittedly, the breeze isn't as cool as it used to be, but our long-time favourite spots in the city still fill our hearts. The smallness of the destination makes it perfect for a weekend getaway; in just 24 hours, you can already find so many things to do in Tagaytay.
We Metro Manila folk are always willing to brave the unforgiving traffic, without any itinerary in mind, just to spend our late mornings till early evening in Tagaytay. But fortunately, we can now bid goodbye to the long hours on the road. The Metro Pacific Tollways South (MPT South) recently announced that their ongoing projects for the Cavite-Laguna Expressway (CALAX) will open soon. They expect to "shorten the travel time from Metro Manila to Cavite and Laguna by 45 minutes."
So, who's excited to plan a trip to this popular holiday city in the South? To help you out, here are the best things to do in Tagaytay for your next weekend getaway!
1. Drink coffee with a view
Coffee shops in Tagaytay have an unparalleled ambience, thanks to their cool weather and picturesque views of the Taal Lake. My personal favourite? Bag of Beans, which now has five branches across the city. Their Athena branch is one of the most accessible, boasting open verandas, stunning gardens, and elegant interiors. I always make sure to order refillable kapeng barako — because what's Tagaytay without their aromatic coffee?
From CALAX, you can easily visit other coffee shops in Tagaytay, such as the Lawa Cafe at Purok 2 Maharlika West. Another Instagrammable cafe is Kape Sina Una, located at Tagaytay-Nasugbu Highway, before Twin Lakes Tagaytay. To get to these coffee shops, take the exit at Santa Rosa-Tagaytay Road, turn right onto Tagaytay-Calamba Road, and drive straight until you reach Tagaytay, Cavite.
Also read: 17 Picturesque Cafes Worth the Road Trip from Manila
2. Go on a mouthwatering food trip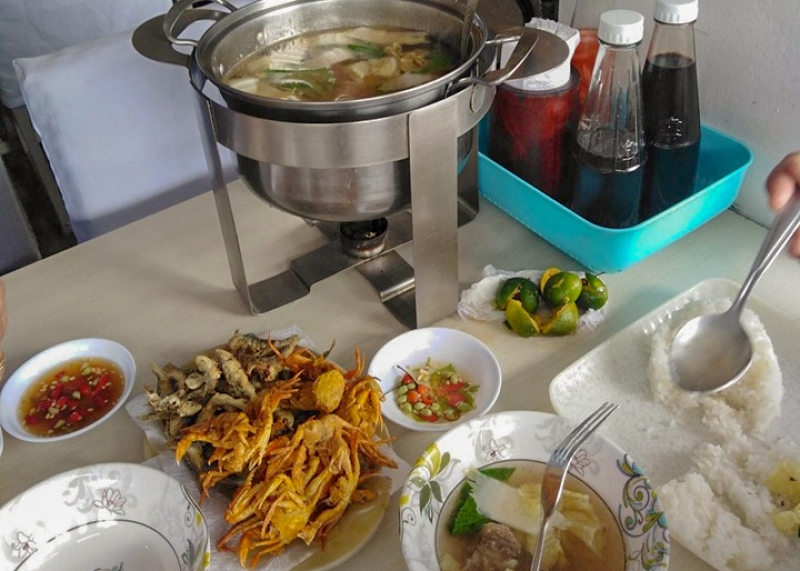 With multiple eateries lining up beside one another, the bulalohan strip at the Mahogany Market is a diamond in the rough. Once you step into the place, servers will instantly compete for your attention and ask you to try out their bulalo. In other words: this is an excellent place to haggle for a meal. Some servers would even bribe you with a free cup of kapeng barako, while others would promise you good bone marrow. The place may not have the best view, but it offers an authentic Tagaytay experience you can't miss.
If you're looking for something fancier, you can also find other restaurants in Tagaytay that specialise in bulalo dishes. New farm-to-table restaurant Famu Dining, for example, offers sizzling bulalo, along with a delectable lechon belly you must try. To get there via CALAX, take the exit at Santa Rosa-Tagaytay Road, turn right onto Tagaytay-Calamba Road, and drive straight until you reach Famu Dining.
Not a fan of bulalo? Tagaytay has more unique dishes in their up-and-coming restaurants. Kapeng Mainit, located at Maharlika Avenue corner A. Cruz Herrerra at Maharlika East, offers sinigang na fried chicken! You can take a similar route as Famu Dining, only Kapeng Mainit is more or less 20 minutes farther from the CALAX Santa Rosa-Tagaytay exit.
3. Buy flowers and herbs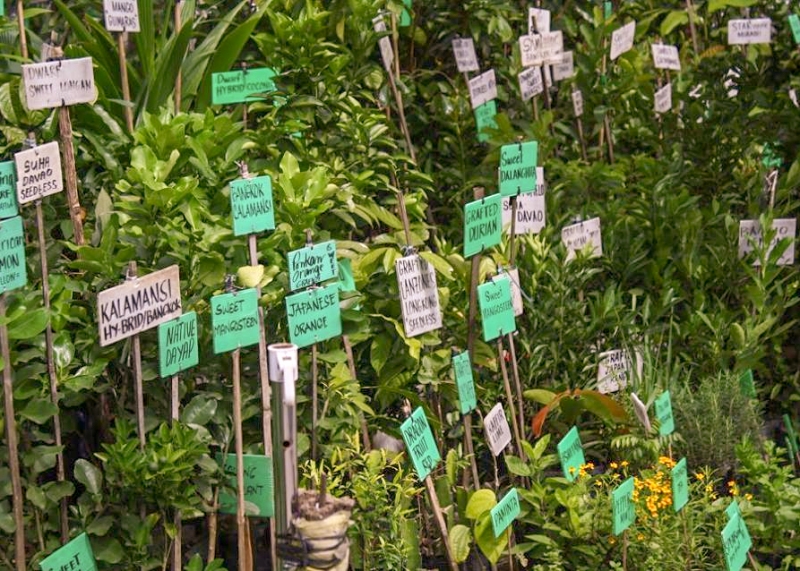 Buying plants in Tagaytay has become a bit of a tradition for my family, as several stalls sell them at an affordable price. In Mahogany Market, there's a vast and fascinating selection of flora; my mom would often pick two-coloured dahlias and edible flowers. 
Other than flowers, you can also buy herbs here: basil, rosemary, thyme, and chocolate-peppermint are some of my favourites. We use their leaves for salad, pasta, and tea.
4. Hike up Taal Volcano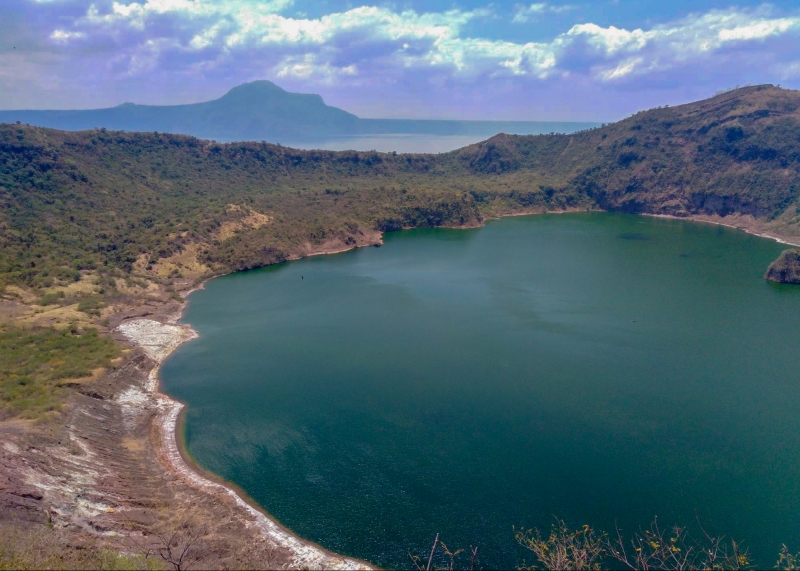 I had a chance to trek the Taal Volcano with my colleagues a few years ago. Even if Mount Taal is considered a beginner's hike, the activity practically took up most of our day as we wanted to spend the whole afternoon resting our sore muscles. If you're the type of traveller who enjoys a challenge, I recommend trying this out. The view of the caldera from the top of the mountain is breathtaking!
5. Visit a museum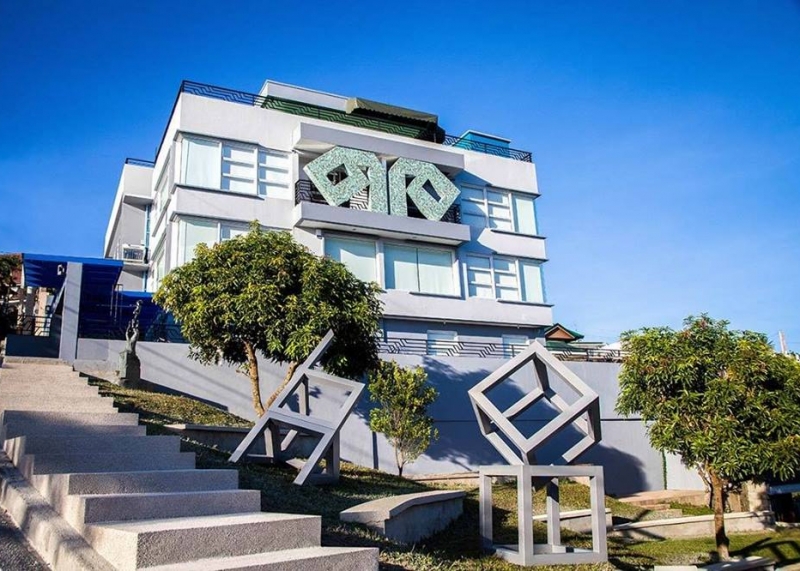 If you're a fan of art galleries, don't miss Museo Orlina. This quaint museum features works of acclaimed glass artist Ramon Orlina; it also hosts various festivals throughout the year. I recommend that you drop by their website if you're interested in the different exhibits and activities Museo Orlina holds.
6. Head up to People's Park in the Sky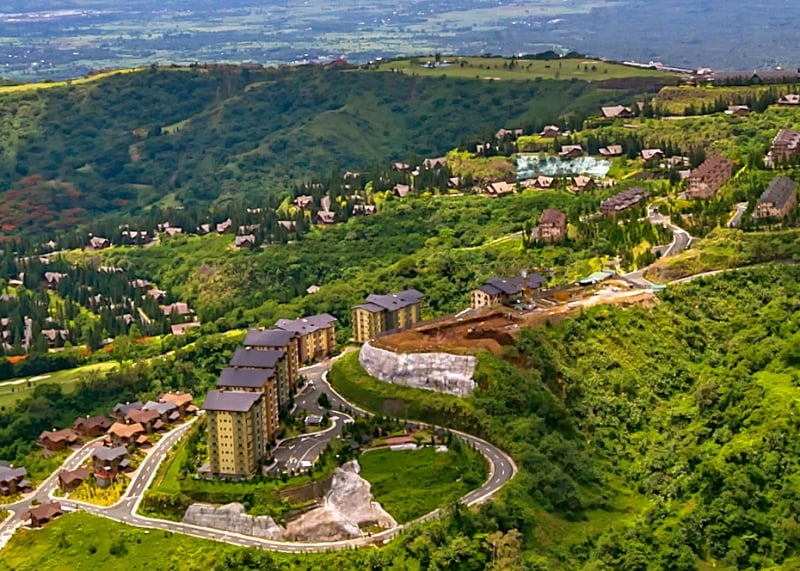 Urbanisation is a double-edged sword. Because of it, I've watched Tagaytay gain more interesting establishments, but also lose precious amounts of landscapes. With more buildings and fewer trees, the city isn't as cool as it used to be. 
If you want a sure taste of the gentle Tagaytay breeze, visit People's Park in the Sky. With its high altitude, this attraction also gives you the best view of the city. You may also find the unfinished mansion fascinating; some critics view this as a symbol of the lavish lifestyle the Marcoses lived during their regime, as former first lady Imelda Marcos had this built on government land when she found that it had a breathtaking view.
7. Explore Twin Lakes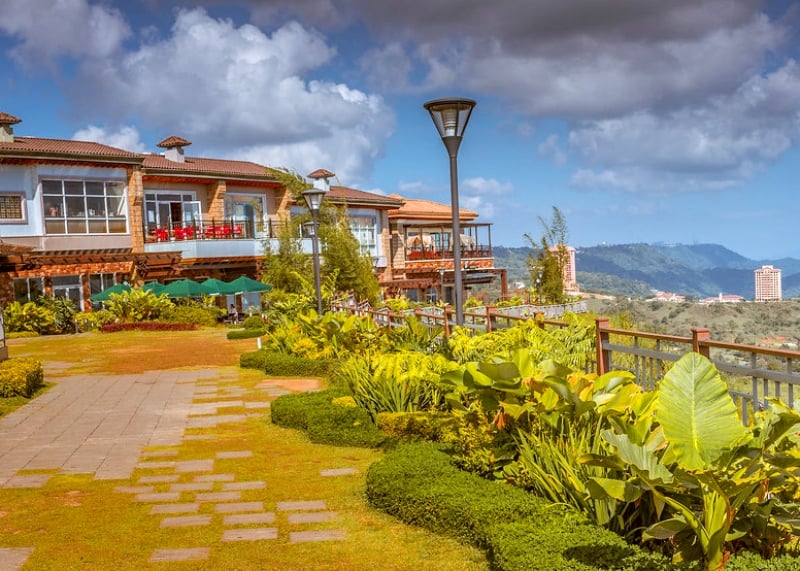 Twin Lakes is postcard-perfect at every corner, enough to make anyone swoon. But taking snaps for the 'gram isn't the only thing to do here. It's also a place to drink, dine, and shop. As you may already know, this is also where the unbelievably beautiful Starbucks branch sits. Recently, Twin Lakes Hotel opened as well. Aside from an ethereal infinity pool overlooking Taal Lake, the hotel has a vineyard in its backyard.
8. Go on an adventure at Picnic Grove
Tagaytay's Picnic Grove is an oldie but goodie. Some may find it overrated or too crowded, but I still treasure it as a nostalgic gem. Years back, this was where my friends and I spent our time together. This is certainly a place to go if you're looking for activities to enjoy with your travel buddies.  
9. Drop by Puzzle Mansion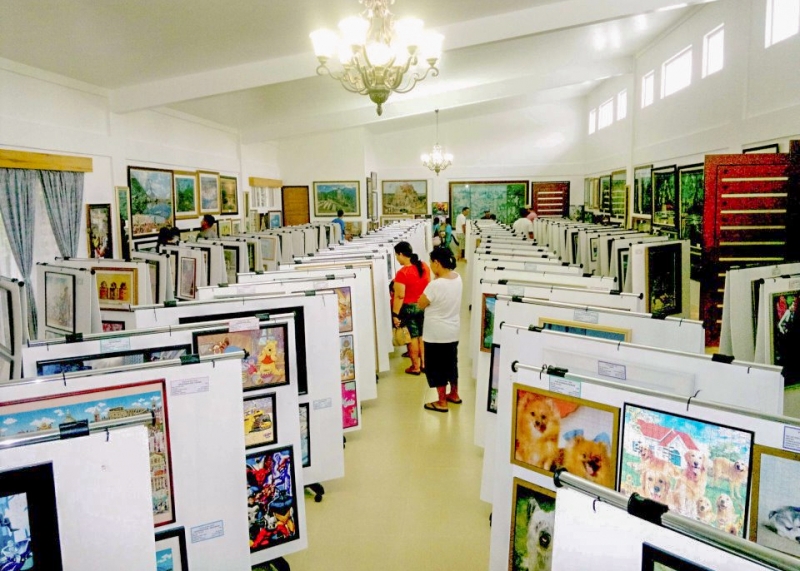 Did you know that the Puzzle Mansion holds the Guinness Book of World Record for the most number of jigsaw puzzles in the world? You can easily access this wonder when you're in Tagaytay. Owned by puzzle enthusiast and collector Gina Gil Lacuna, this mansion houses over a thousand puzzle sets.
10.  Shop for souvenirs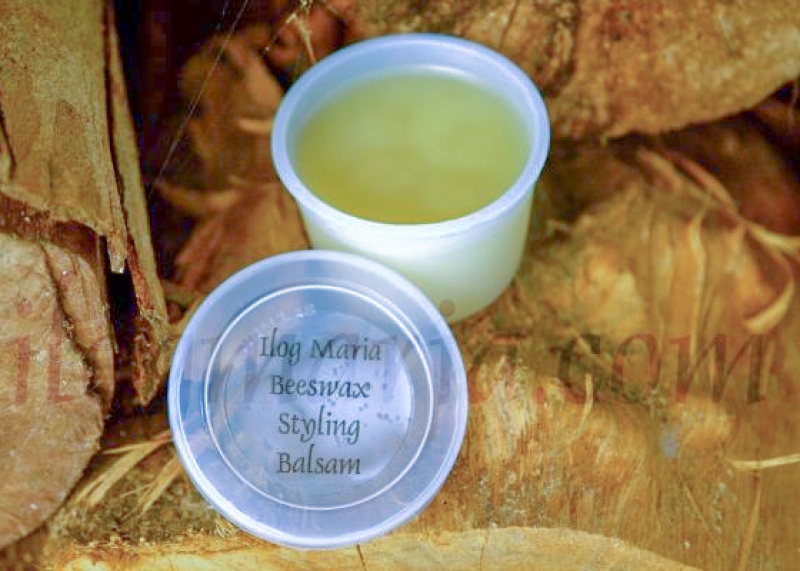 Pasalubong or souvenir shopping is one of our favourite things to do in Tagaytay. Aside from coffee, bread, and plants, Tagaytay is also home to numerous delicacies. Of course, the Mahogany Market already offers a wide variety of pasalubong. Other than the market, there are several other options, too. Head to Rowena's for a box of tasty tarts, Antonio's for delectable biscuits and gourmet salted fish, and Ilog Maria Honeybee Farm for organic products. 
Also read: The Art of the Road Trip: 7 Reasons Why Long Drives Are Worth It
Bonus: Enjoy a staycation
If you have more time to spare, why not maximise your trip and tick off all the things to do in Tagaytay? Have a staycation and spend the night in the city. Nowadays, there are countless cosy Airbnbs in Tagaytay that you can book. You can also consider Lucia's Bed and Breakfast at Daang Balite Road in Silang. Here's how to get there from CALAX: 
Exit at the Laguna Boulevard Interchange.

Turn right onto South Boulevard.

Turn right onto Cardiac Road.

Drive straight onto Barangay Tibig Road.

Turn left, then turn right onto Munting Ilog.

Turn left onto Iba Elementary School, then turn right onto E Asuncion.

When you reach J Rizal, turn left, then merge on Emilio Aguinaldo Highway.

Turn left onto Daang Balite Road. 

You will find Lucia's Bed and Breakfast in front of the Acienda Designer Outlet.
Also read: 8 Reasons to Visit Tagaytay As Soon As We Can Travel Again
These are just some of the many things to do in Tagaytay. Being a small and compact city, Tagaytay is indeed perfect for a quick weekend getaway. And now that we can use CALAX to reach Tagaytay faster, we can finally enjoy this breezy city more frequently! Before you go on your Tagaytay road trip, make sure to install and load up your RFID to avoid queues at the toll gates.
---
Information extracted from a press release issued by MPT South Management Corporation.