Undoubtedly, Filipinos have a soft spot not just for travelling to new places but for trying Instagrammable and delicious food as well. It is common for friends and family to have simple gathering during the weekends or holidays inside a newly opened cafe simply to catch up.
Manila is abundant with themed and picturesque cafes. A new spot seems to go viral almost every week. But if in case you and your friends are planning to have a little joyride aside from food tripping, then this one is for you. We have discovered cafes outside Manila that would surely be worth a road trip. Who else wants great food and pleasant ambience? If you raised your hand, then keep reading.
Also read: 7 Most Adorable Pet Cafes in Manila
Tagaytay
1. Cafe Voi La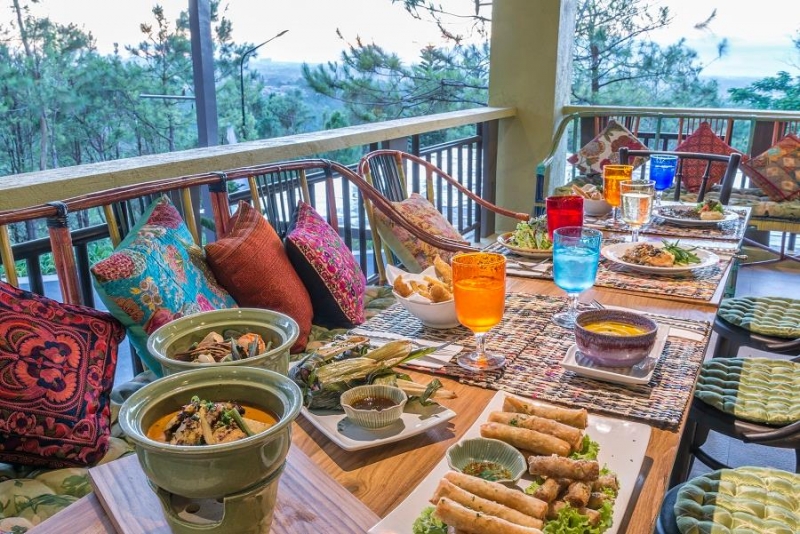 Located inside the Crosswinds Leisure Resort, Cafe Voi La is full of art and souvenirs from the owner's travels around the world. The vibrant colours of the ornaments compliment very well to the wooden bars and tables.
Address: Iruhin Crosswinds, Tagaytay City
2. The Purple Owl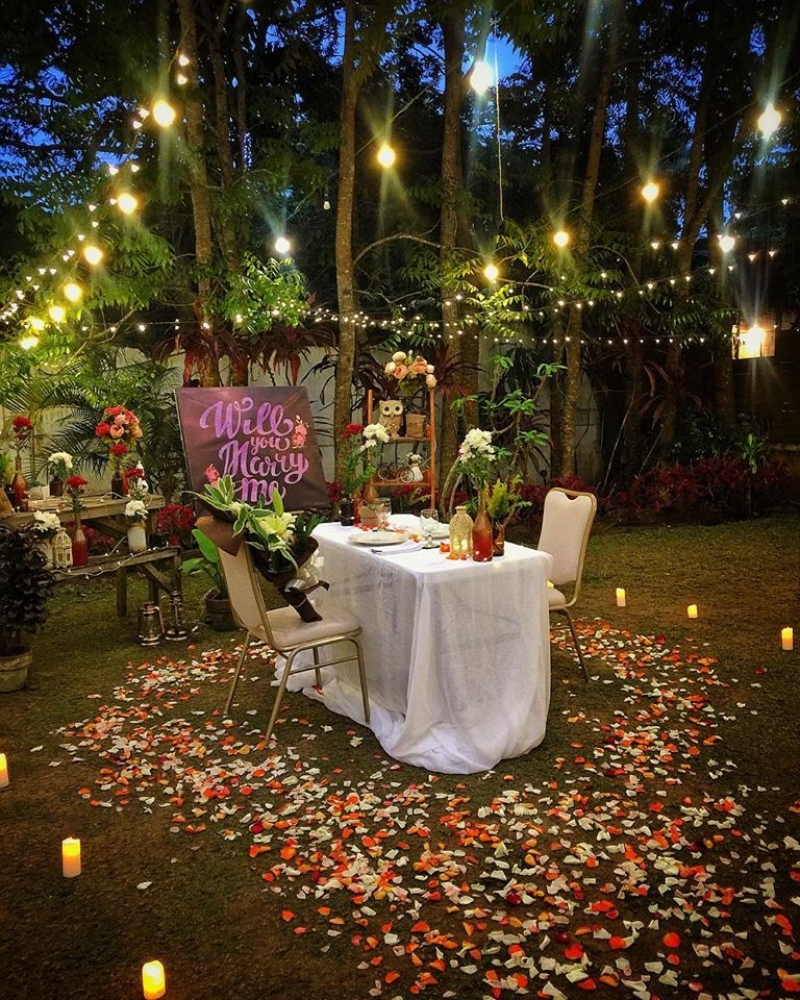 If you are planning to give your date the most romantic dinner setup, it is convenient to have it at The Purple Owl. A lot of wedding proposals have been held here. It is the perfect place for date nights, movie nights, and even an intimate weddings. They also have a live band that could play for your celebration. Reservation is required so be sure to call and plan ahead before you go.
Address: Gardenia Loop, Villa Pura, Tagaytay City
3. Coffee Bean & Tea Leaf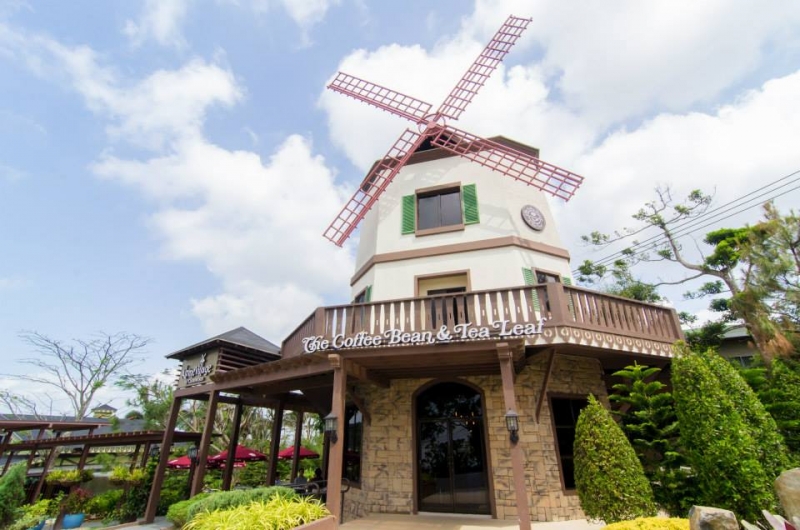 Who doesn't find this branch of popular coffee chain Coffee Bean & Tea Leaf dreamy? Delivering not just a cup of brewed coffee but some Holland vibes, too, yes? If you are looking for a quick snack along Calamba Road, better do it at the Coffee Bean & Tea Leaf.
Address: Crosswinds, Calamba Road, Tagaytay City
4. Dreamland Arts and Crafts Cafe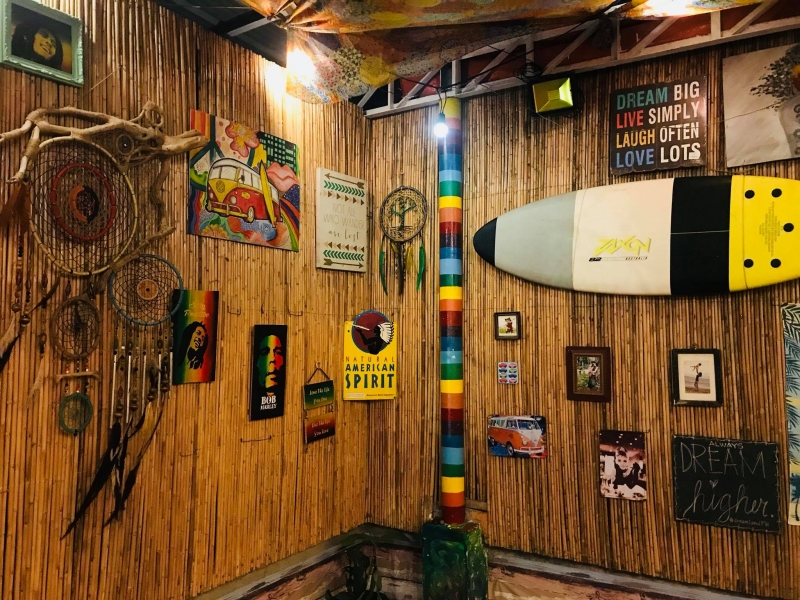 This cafe is not just for the artistically inclined people but for the health conscious guests as well. Aside from serving healthy dishes, they are into recycling and upcycling materials which makes this cafe even more impressive. Just note that there is no wifi in the area in the hopes that guests will have at least a little social media detox. There are board games available, and you can even learn how to make art like bracelets and dreamcatchers during your visit. Enjoy the Indie and Bohemian vibes of this cafe, and you might also find yourself turning going home with a trinket or two.
Address: Purok 157 Brgy. San Jose, Tagaytay City
Batangas
5. Bag of Beans West Lake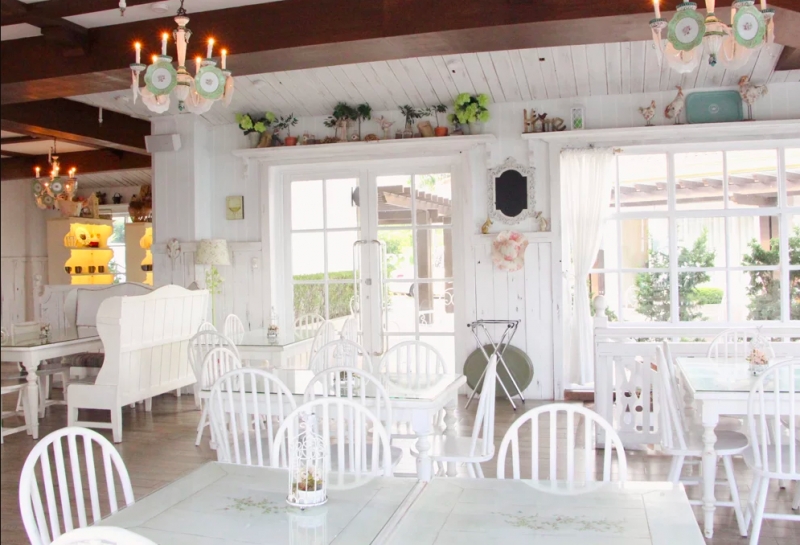 Now with six branches, the Bag of Beans opened the West Lake branch having French influence in mind. The French Country Farmhouse design attracts not only the day trippers as it has also become a popular shooting location for prenup pictorials.
Address: Aguinaldo Highway, Twin Lakes Shopping Village, Dayap Itaas Laurel, Batangas
6. Purple Beetle Cafe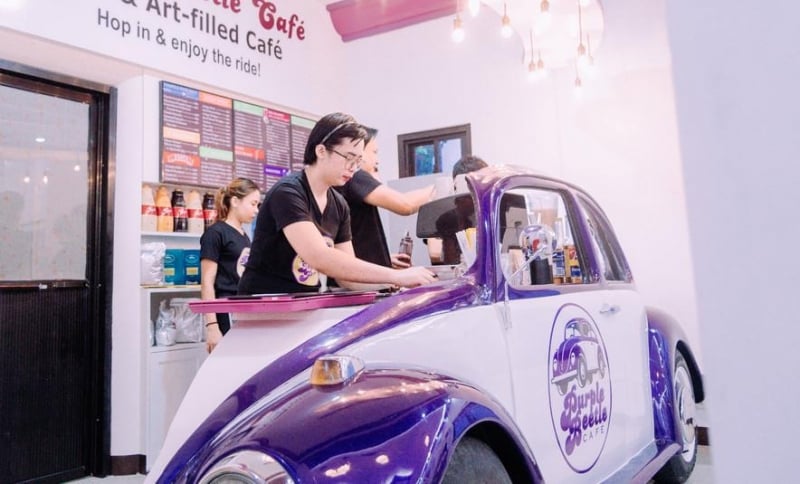 Aside from the purple beetle bar counter, a Volkswagen named Daxie also awaits visitors at this cafe in Lipa, Batangas. Beetle lovers will enjoy this place but have to fight temptation in keeping the toy beetles lying on the bookshelf! There are also items like dream catchers and bags available for sale. A picturesque wall is always ready for you to do your own thing; snap a photo and post on Instagram.
Address: Ayala Highway, Lipa City, Batangas
Pampanga
7. Teaspoon Cafe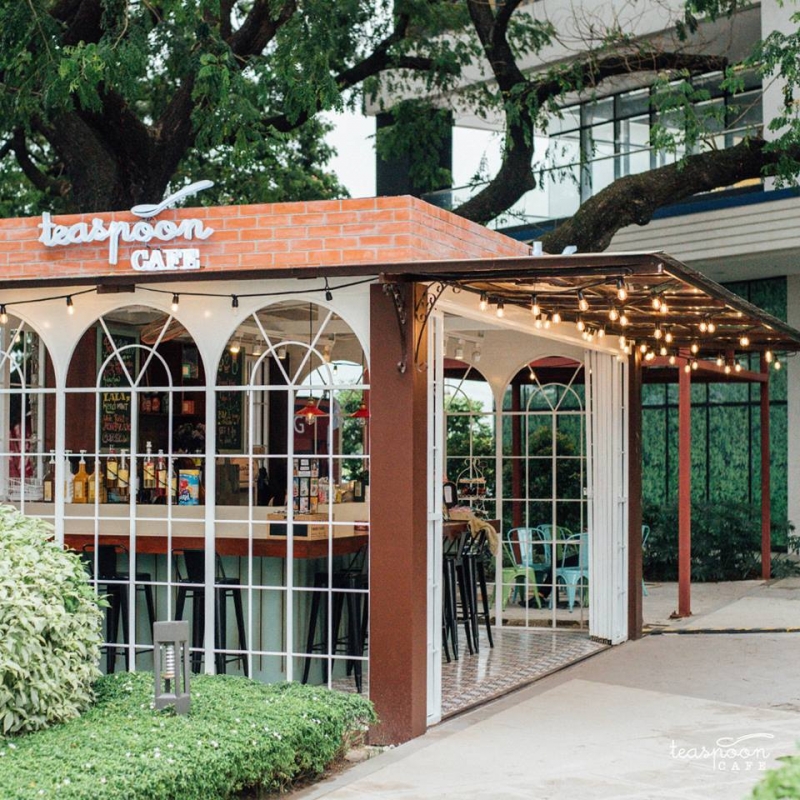 Just a couple of minutes away from the city centre, Teaspoon Cafe is a vintage- themed cafe priding itself as one of the best cake makers in town. The cafe's warm atmosphere will make you want to sit down, enjoy the place, and have a slice of cake plus a cup of coffee.
Address: Unit D T4 Bldg. Fil-Am Friendship Highway, Cutcut, Angeles City
8. Hugot Cafe Pampanga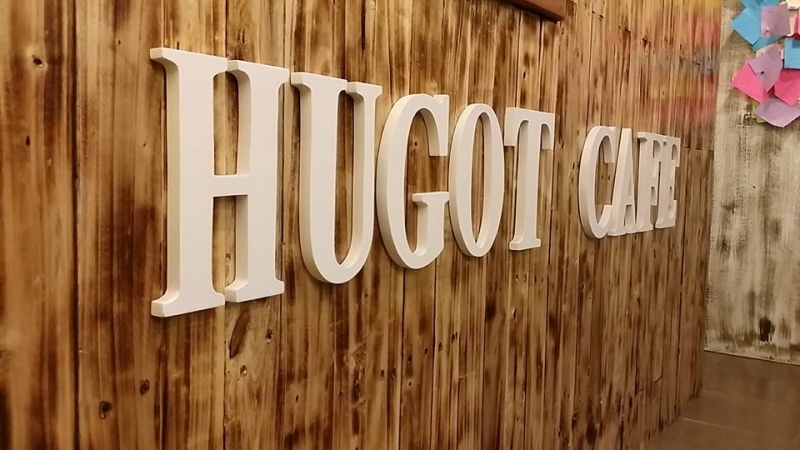 Where all sawi are wagi. The owners of Hugot Cafe know how to monetize the hype of this generation's obsession with hugot lines. Hugot lines are everywhere in this cafe, including the menu. What corndog would you like to have? Single, in a relationship or it's complicated? If you ever get asked once again "Where do broken hearts go?"– this place is probably the best one you can suggest.
Address: S Rivera Lim Ave, Balibago, Angeles, Pampanga
Baguio
9. Cafe by the Ruins Dua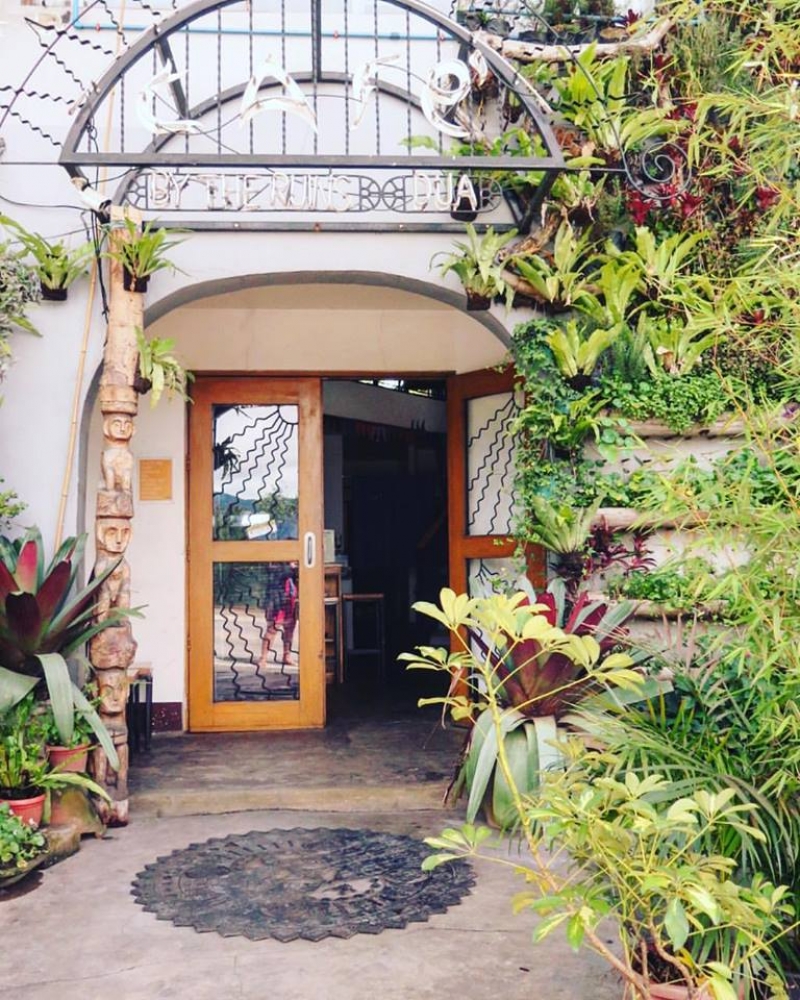 Everybody knows Baguio is a long drive from Manila, but the Pozorrubio exit makes it possible to reach the city within three hours now. This makes weekend trips to the famed cafes more possible for Manilenos. The original Cafe by the Ruins was burned to ashes early last year, but the Upper Session Road branch is open for business. There are pastries and homemade products available for purchase on the ground floor.
Address: #225 Upper Session Road, Baguio City
10. Cafe Sabel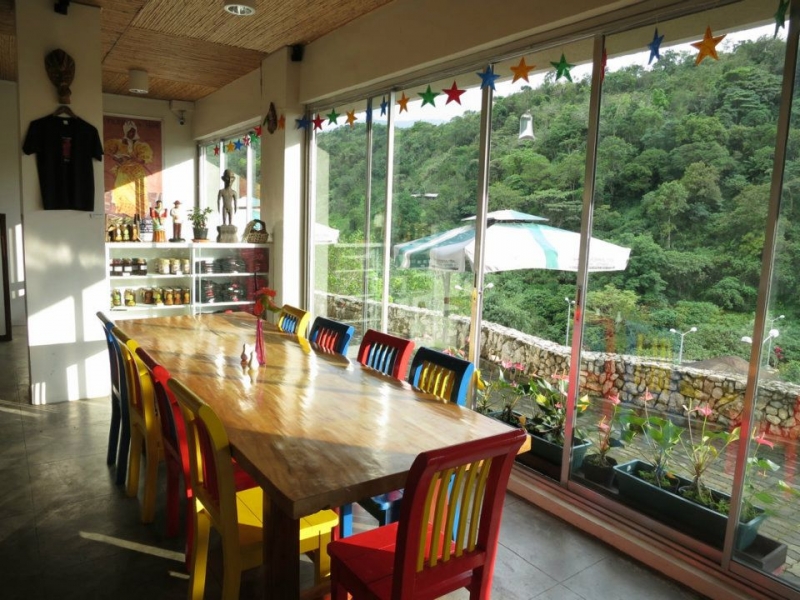 Who wouldn't want to visit Cafe Sabel when it also comes with a tour around the BenCab Museum? Cafe Sabel is at the ground floor of the museum which is also the farm and garden level.
Address: Ground Level, BenCab Museum, Km 6. Asin Road, Baguio, Benguet
11. Arca's Yard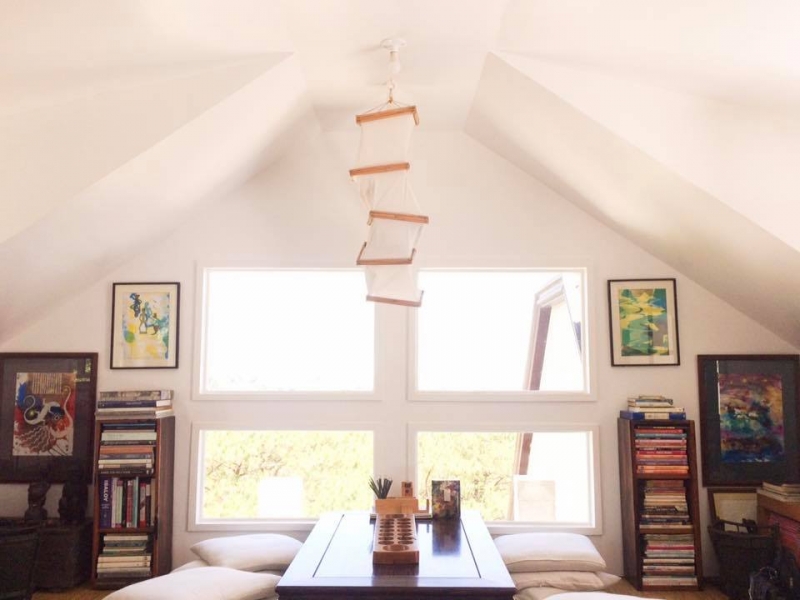 This place gives a more personal view of Baguio City. It does not only have a homelike ambience, but the menu is very Filipino as well. Camote pie, anyone? There are also books available upstairs AKA heaven for book lovers.
Address: #777 Tip-Top City Limit, Ambuklao Road, Baguio City
Antipolo
12. Cafe Rizal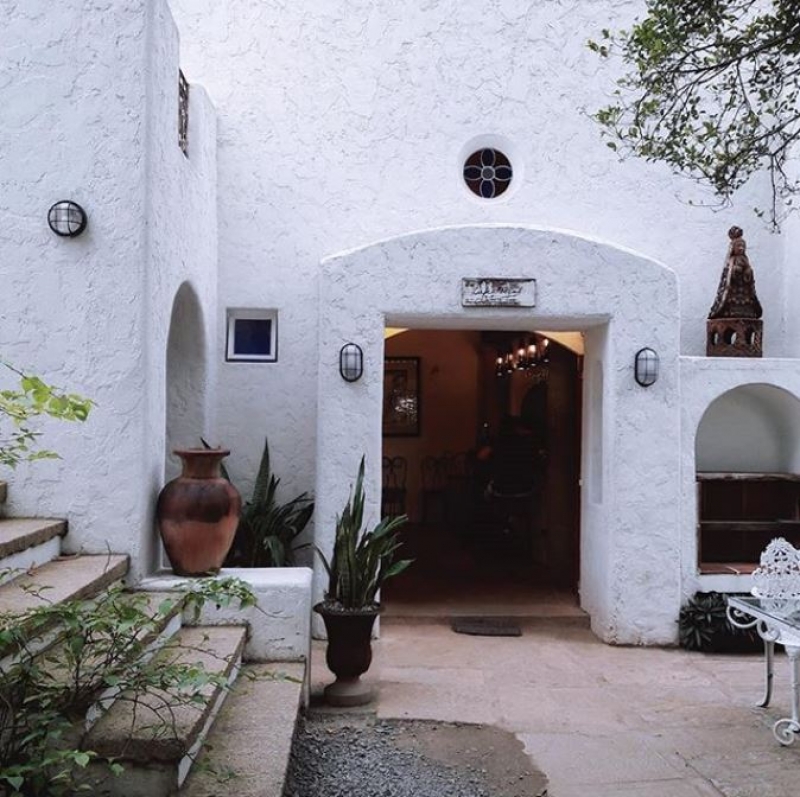 Cafe Rizal is the in-house cafe of Pinto Art Museum. Just like the BenCab museum, it is a win-win situation to find yourself in this place. It is indeed an ideal spot to relax and dine as it is away from the hustle and bustle of Manila. If you are coming to the museum a little late in the afternoon, make sure that you stay here for sunset. You won't regret it!
Address: Sierra Madre Street, Grand Heights Subdivision, Antipolo
13. Galaxy Freeze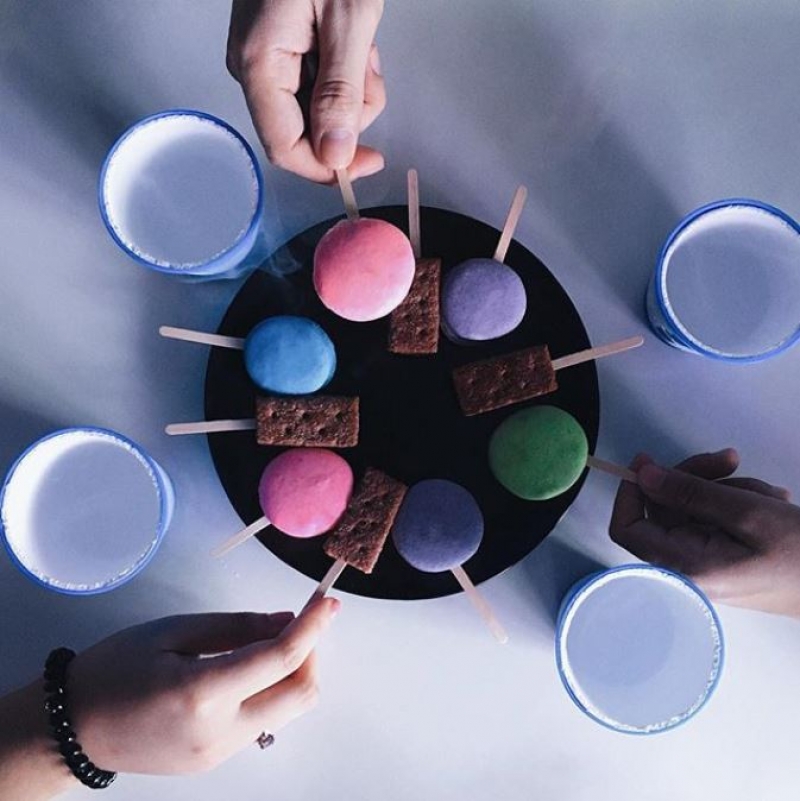 The food itself is the star of this galaxy themed joint. This cafe offers a selection of desserts that would not just satisfy your craving for sweets but your IG feed as well.
Address: 2F Sunga Bldg., Marilaque Highway, Antipolo, Rizal
14. Eggs for Breakfast Cafe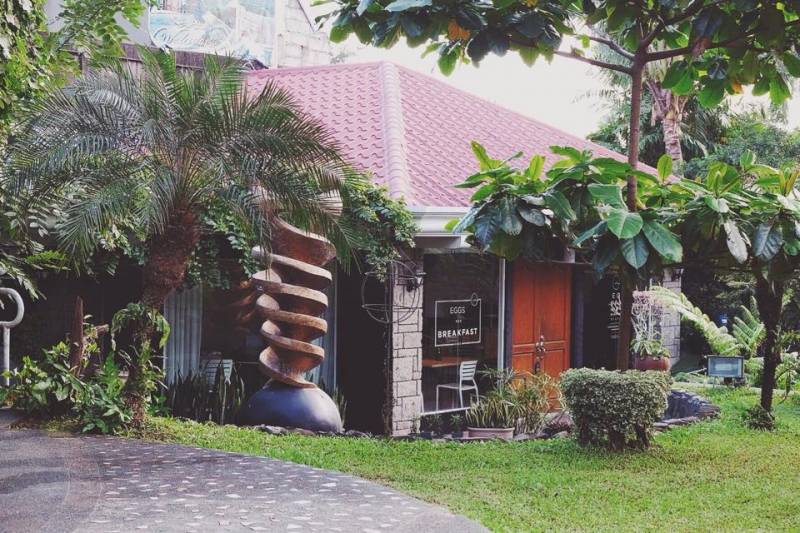 Eggs for Breakfast Cafe is a garden-themed cafe serving all-day breakfast that caters to Filipino and American tastebuds. The wall art inside the cafe looks perfect for your new profile picture, too.
Address: Velada Estate, 21 Don Juan Street, Villa Cecilia Subdivision, Lower Antipolo, Rizal
Also read: 13 Unique Themed Cafes You Never Knew Existed in Metro Cebu
15. Yellow Bird Café x Kitchen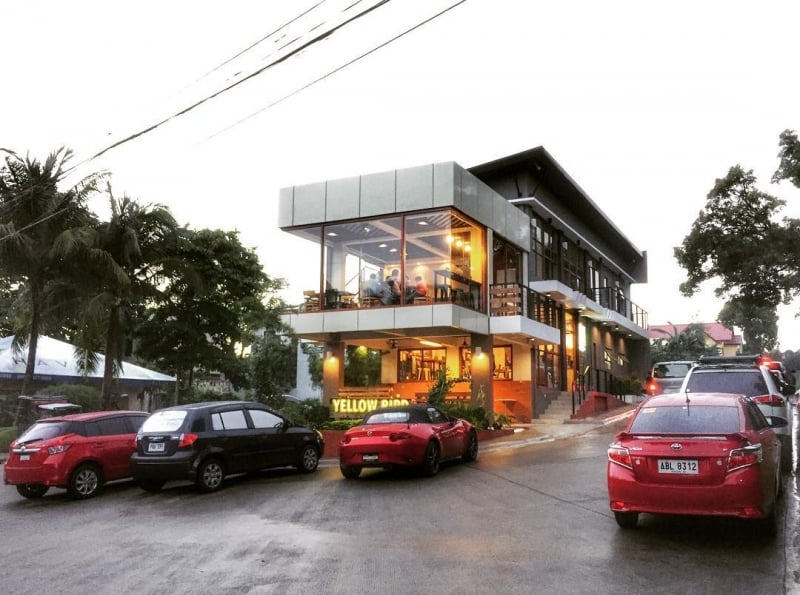 This cosy place makes you feel at home with its garden and wood inspiration. It is relatively quiet here, so if you are looking for an intimate date or would like to enjoy some alone time, this place is the right one for you.
Address: Lot 3 Blk 2, Mission Hills Blvd., Mission Hills Subd., San Roque, Antipolo
Bulacan
16. Cafe Congreso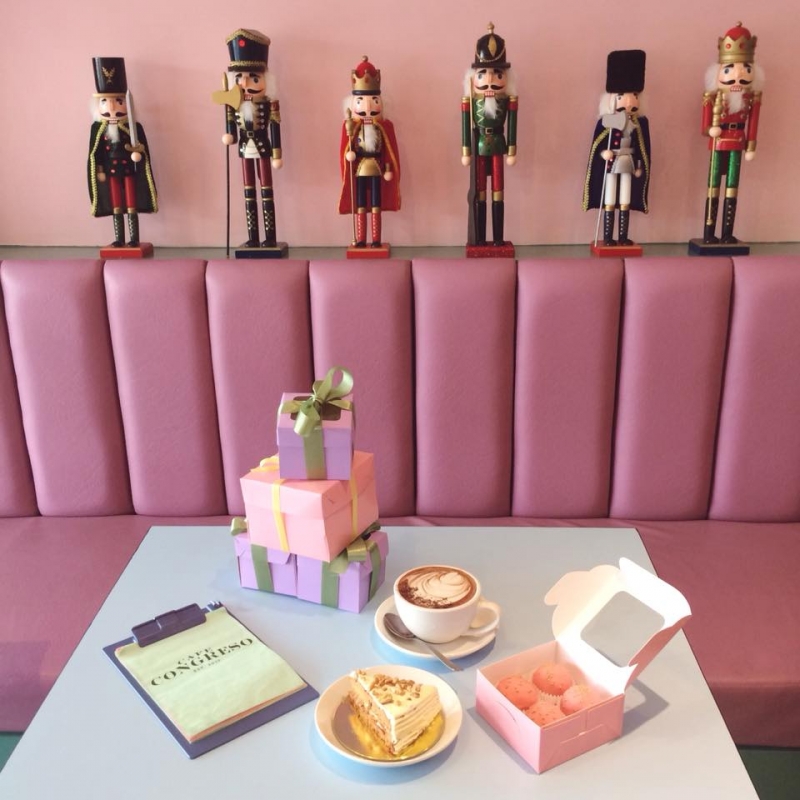 Millenials are loving this all-pink cafe in Bulacan. Cafe Congreso is a hit for everyone who loves pastel colours and specialty coffee.
Address: Paseo del Congreso Street, Malolos, Bulacan
17. Dreamy "Unicorn" Cafe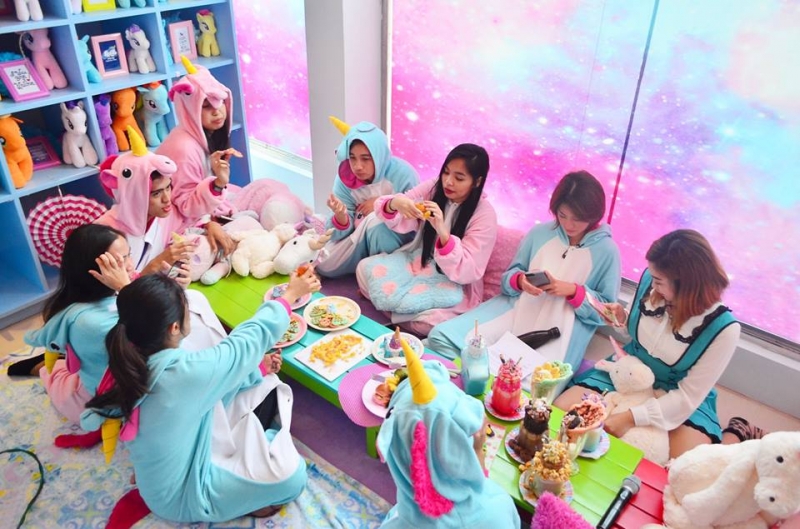 Unicorn lovers unite! Dreaming of becoming a real-life unicorn? You and your friends can finally make your dream come true in this cafe! Kids and kids at heart will enjoy a playdate in this place for sure. You can level up your experience by wearing a unicorn onesie, too! Mind you; even the food here matches the pastel world, too!
Address: 1200 ARBE Compound Mac Arthur Hi-way, Malolos, Bulacan
Also read: 10 Cafes in the Philippines with the Most Picturesque Views
That was such a feast for the eyes, yes? For sure, you are already planning your weekend for a joyride to these places. How old is your profile picture anyway? We think that it is the right time to get away and treat yourself to these picturesque cafes outside Manila, don't you?