The Philippines has had a colourful history ever since the pre-colonial times. However, after having gained its independence, all that was left in the Philippines were historical chunks being made into private collections of history buffs or preserved in certain museums scattered around the country.
But the good thing is that we can still visit these places and see our cultural inheritance on display today.
Also read: Makati Museums & Galleries that Bring Out the Inner Artist in You
Luzon
1. National Museum of Fine Arts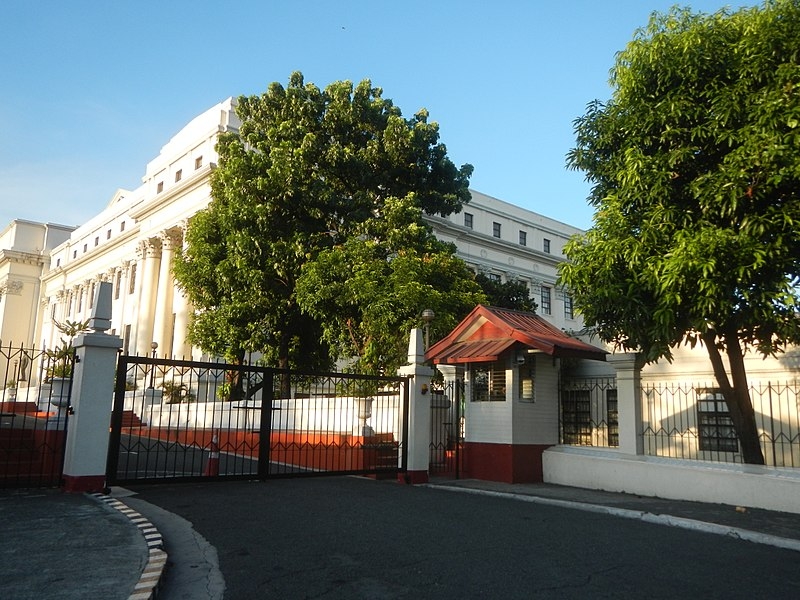 Part of the National Museum of the Philippines, the National Museum of Fine Arts is not just your ordinary museum. It is an educational, cultural, and scientific body. It acquires, documents, preserves, exhibits, and promotes academic studies that show the uniqueness of the cultural legacy of the Filipinos, and the country's natural history all at the same time.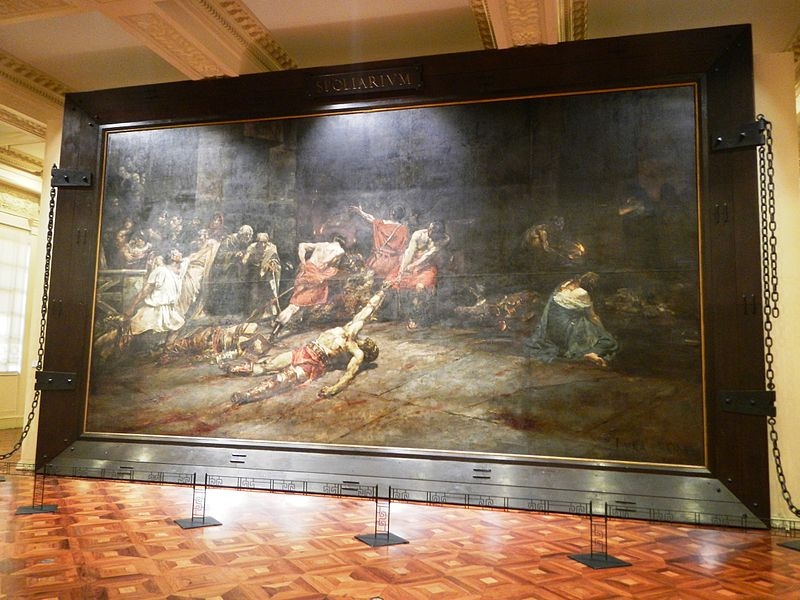 Historical masterpieces by the Philippines' foremost artists constantly on display at the National Museum of Fine Arts include the Spoliarium by Juan Luna, The Burning of Manila by Fernando Amorsolo, The Progress of Medicine in the Philippines by Carlos "Botong" Francisco, A Tragic Lesson (The Fall of Bataan) by Gene Cabrera, Planting of the First Cross by Vicente S. Manansala, and Noli Me Tangere by Leonardo Cruz. These paintings vividly depict the significant events in the Philippines, therefore, making them a must-see.
Address: Padre Burgos Ave., Ermita, Manila
Operating Hours: Tuesday to Sunday 10.00am to 5.00pm
Entrance Fees: Free
2. National Museum of Anthropology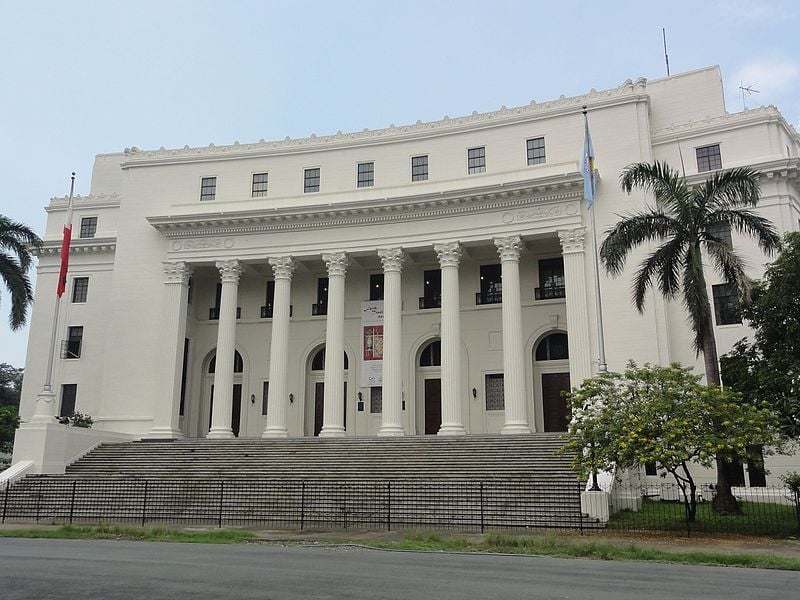 Another branch of the National Museum, the National Museum of Anthropology carries out scientific analysis regarding the economic, ethnological, linguistic, paleoanthropological, and anthropological aspects of the Filipino people. Historians and researchers conducted these studies to reinforce the development and conservation of physical and natural sciences in the Philippines.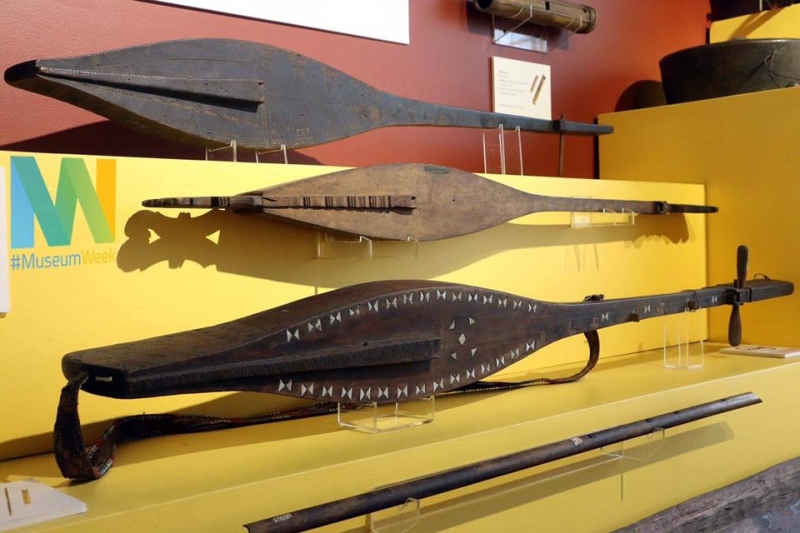 Unlike its parent museum, which houses paintings, this museum collects and displays culturally significant materials from all over the country. The museum is home to around 10,000 cultural artefacts to date, such as the Ifugao kinuttiyan, a woven cotton blanket used to cover the corpse of an Ifugao tribe member after death, and the ancient Filipino syllabic writings called "baybayin" etched on bamboo. It also includes the Butuan Ivory Seal, used in trading between 9th-12th century AD, and the Golden Death Mask which dates back to late 14th to early 15th century AD. It was found in San Antonio, Oton, Iloilo, in Central Philippines.
Address: Padre Burgos Ave., Ermita, Manila
Operating Hours: Tuesday to Sunday 10.00am to 5.00pm
Entrance Fees: Free
3. Ayala Museum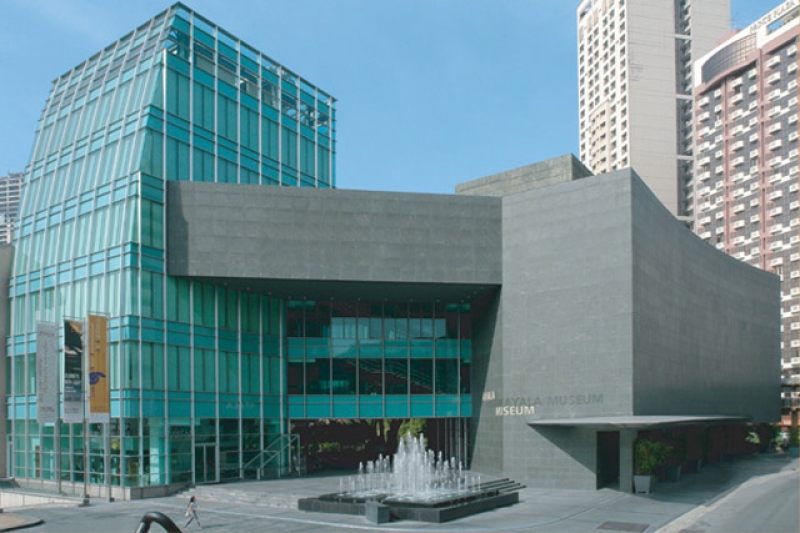 Are you looking for a place to hang out and get lost in contemporary art? The Ayala Museum at the centre of Makati is a perfect place for you. Aside from a countless number of contemporary art highlighting the country's historic milestones, you can also have a glimpse of rare books, photographs, and recordings courtesy of Filipinas Heritage Library, a one-stop electronic research centre for Philippine history, art, language, social sciences, and culture.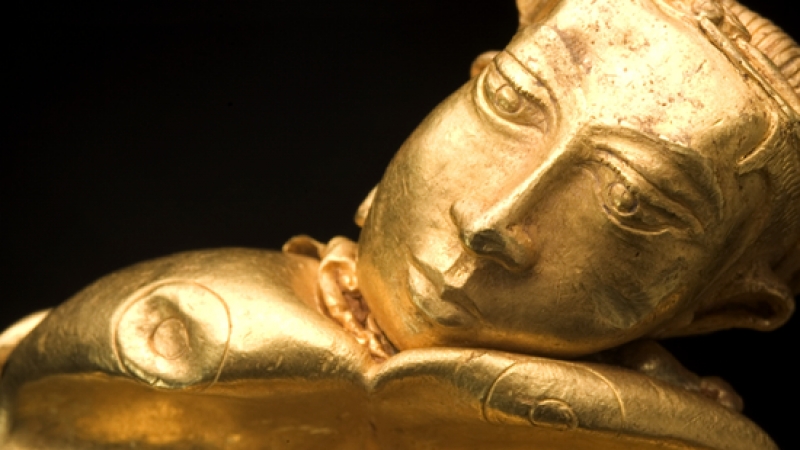 One of its notable archaeological artefact exhibits is the Gold of Ancestors: Pre-Colonial Treasures in the Philippines. This is a collection of over a thousand aptly named gold items highlighting the Filipino culture before colonial times. You can also find A Millenium of Contact, a huge selection of trade ceramic collection from Southeast Asia and China.
Address: Avenue corner De La Rosa Street, Greenbelt Park, Makati, Makati, Metro Manila
Operating Hours: Ground-Fourth Floor Galleries – Tuesdays-Sundays | 9.00am to 6.00pm
Filipinas Heritage Library – Tuesdays to Saturdays | 9.00am to 6.00pm
ArtistSpace – Mondays-Sundays | 10.00am to 7.00pm
Entrance Fees: ₱100.00 – ₱425.00
4. Aguinaldo Shrine and Museum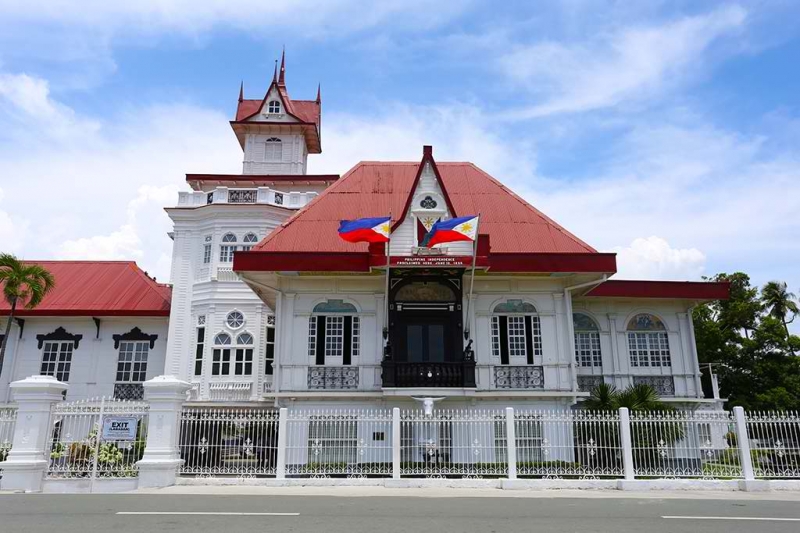 The Aguinaldo Shrine and Museum in Kawit, Cavite is a special place. It was the home of the first president of the Republic of the Philippines. The first official Philippine flag was raised here on 12 June 1898 during the Philippines' Declaration of Independence from its Spanish colonisers. Locals of Kawit also ceremonially raise the Philippine flag in this shrine every year to commemorate the historical event. The shrine and museum have already undergone significant renovations to fully preserve its historical relics such as Emilio Aguinaldo's personal memorabilia, flags, and other emblems.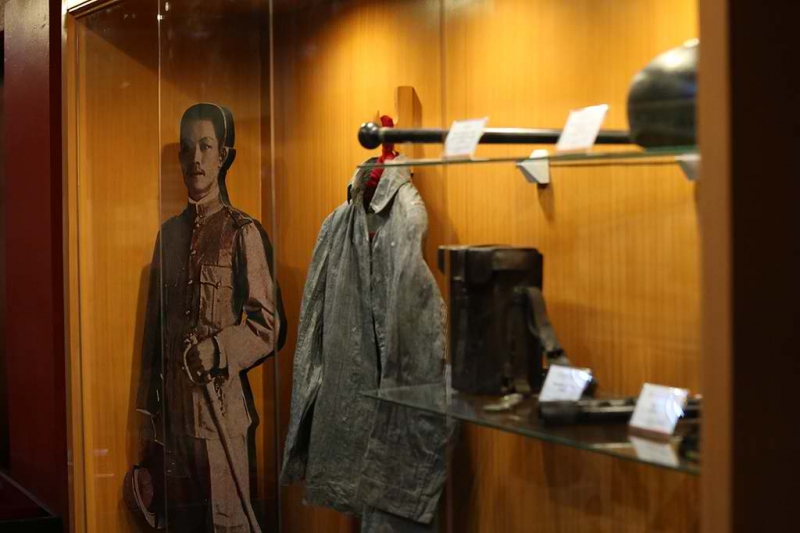 Address: Kawit, Cavite
Operating Hours: Tuesday to Sunday 8.00am to 4.00pm
Entrance Fees: Free
5. Casa Manila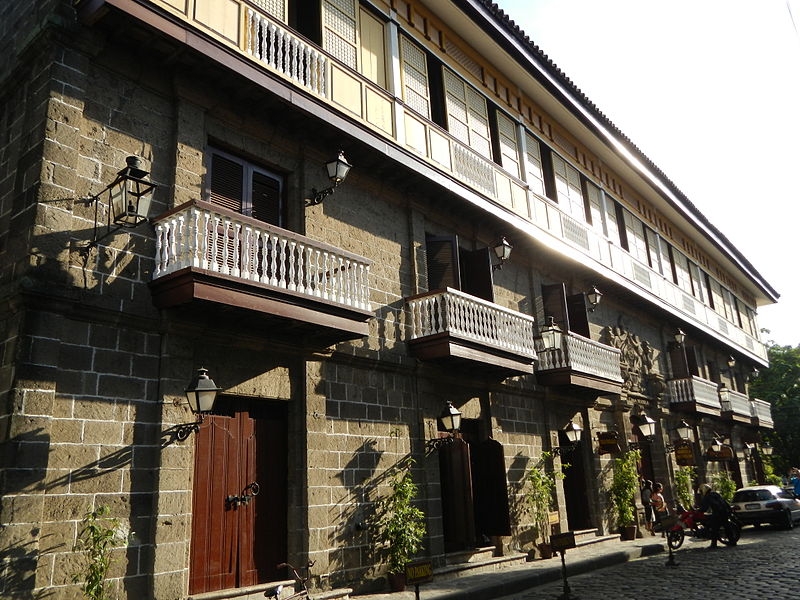 Do you want to have a glimpse of the lifestyle of wealthy Filipinos during the Spanish colonial times? Then go to Casa Manila Museum in Intramuros, a heritage house turned into a museum.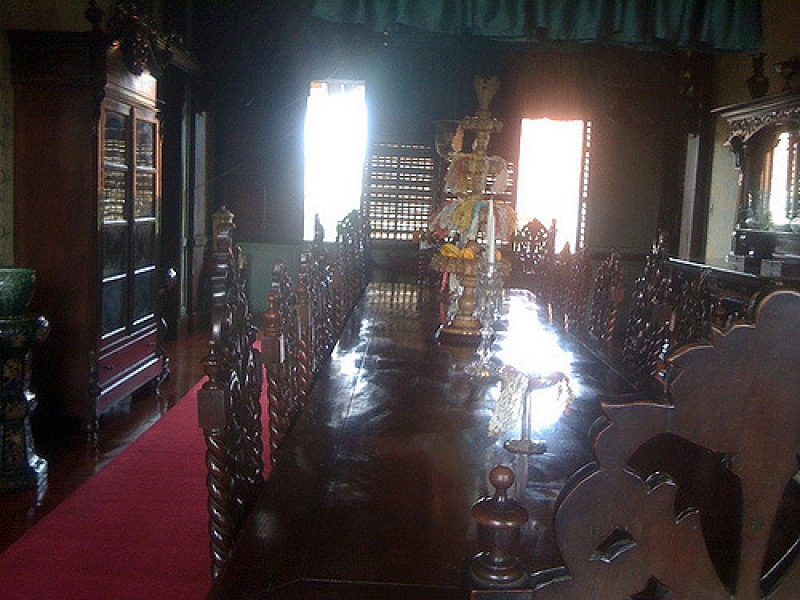 Casa Manila lets us see how life was like for Filipinos, especially those living in Manila, at the time when the Philippines was still being ruled by the Spaniards. Its wide array of the exhibit includes antique furniture, cooling implements, cooking sets, and works of art typically found in the houses of affluent Filipinos.
Address: Plaza San Luis Complex, Corner Real & Gen. Luna Streets, Intramuros, Manila
Operating Hours: Tuesday to Sunday 9.00am to 6.00pm
Entrance Fees: ₱75.00 (adults), ₱50.00 (students, senior citizens)
6. Las Casas Filipinas de Acuzar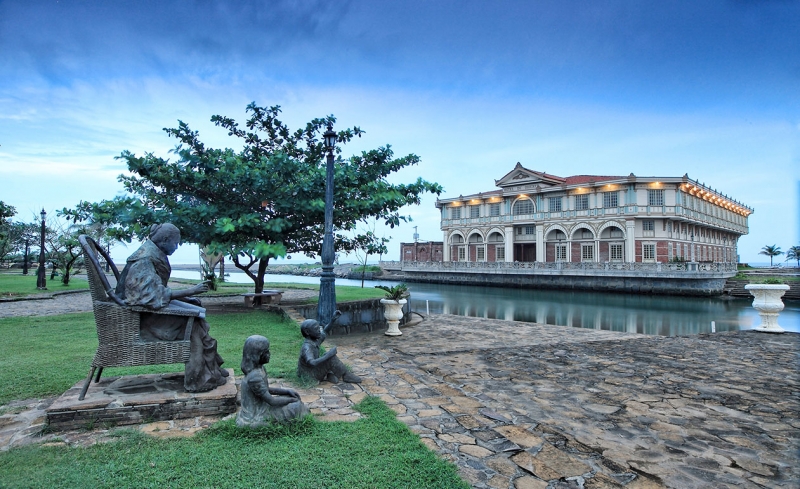 This is another place in the Philippines where you can literally travel back in time. Las Casas Filipinas de Acuzar in Bagac, Bataan is an open-air museum where you can have a glimpse of how well-off Filipino houses looked like during the colonial times.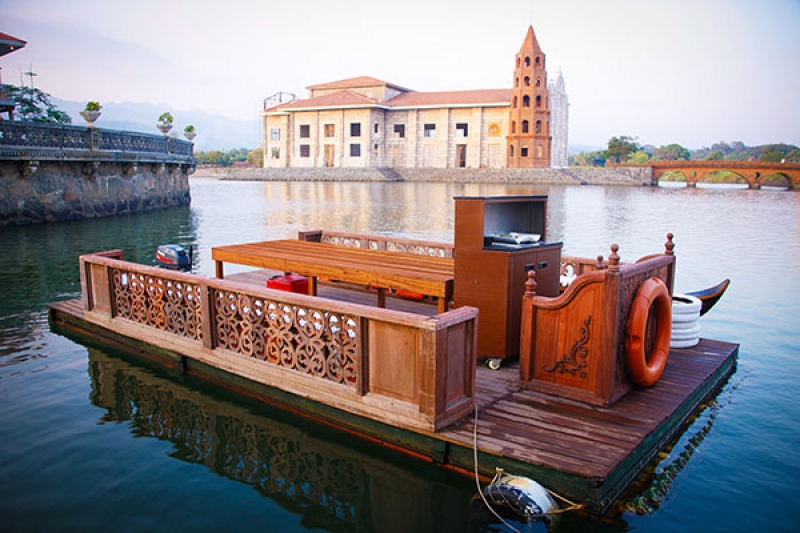 The houses, complete with their antique furniture and fixtures, were painstakingly reconstructed to their past glories. More than 50 Antillean houses can be found at the place to date, some of which were delicately transferred from their original locations to make preservation efforts manageable.
Read more about Las Casas Filipinas de Acuzar on TripZillaSTAYS.
Address: Brgy. Ibaba, Bagac, 2107 Bataan
Operating Hours: Monday to Sunday 9.30pm to 4.30pm
Entrance Fees: ₱1,500.00 (day tour)
7. The University of Sto. Tomas Museum of Arts and Sciences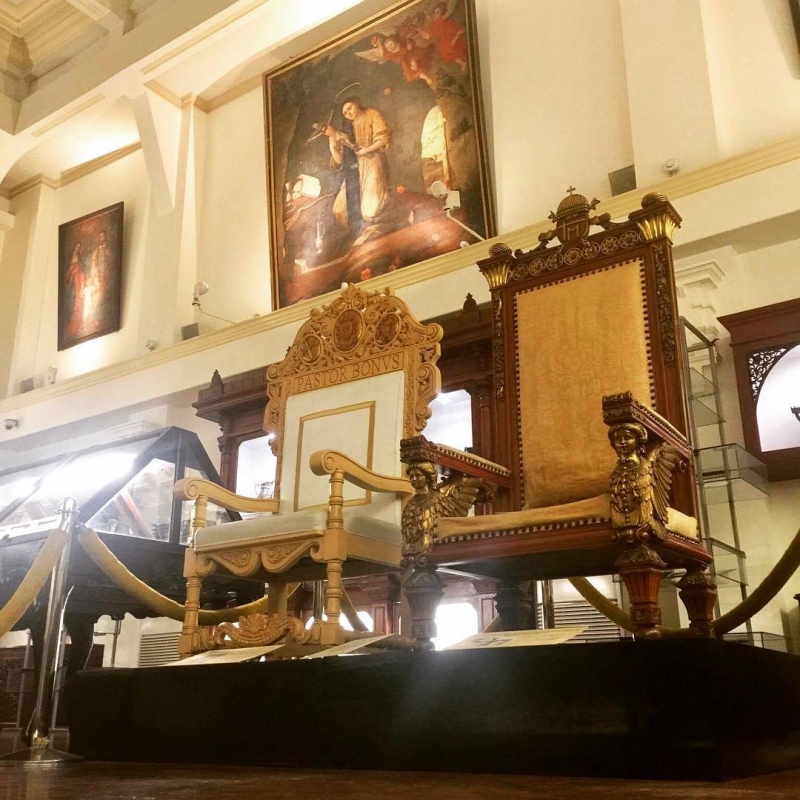 The University of Sto. Tomas Museum of Arts and Sciences is the oldest existing museum in the Philippines. It houses both scientific and artistic artefacts. Works of art displayed in its galleries include works of renowned Filipino artists, such as Fernando Amorsolo, Carlos Francisco, Vicente Manansala, and Galo Ocampo. The museum also has permanent displays of natural history specimens, oriental art, Philippine pious images, medals, coins, and historical memorabilia. The paintings displayed at the museum range from the 17th to the 20th century.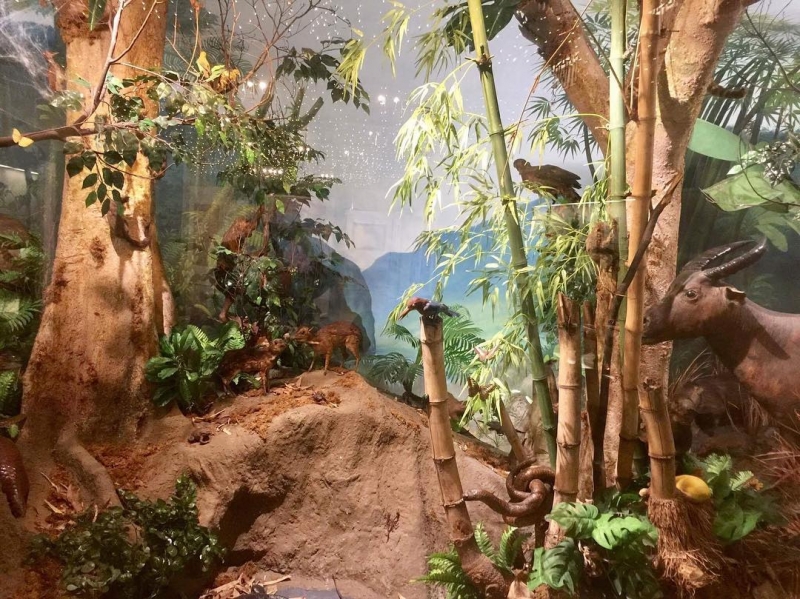 Aside from these, the museum also has a dedicated museum gallery, where modern art exhibitions are being put on display.
Address: Paraninfo, Main Building, University of Santo Tomas, España Boulevard 1015
Operating Hours: Tuesdays to Fridays 8.30am to 4.30pm
Entrance Fees: Free
8. Palawan Special Battalion WW2 Memorial Museum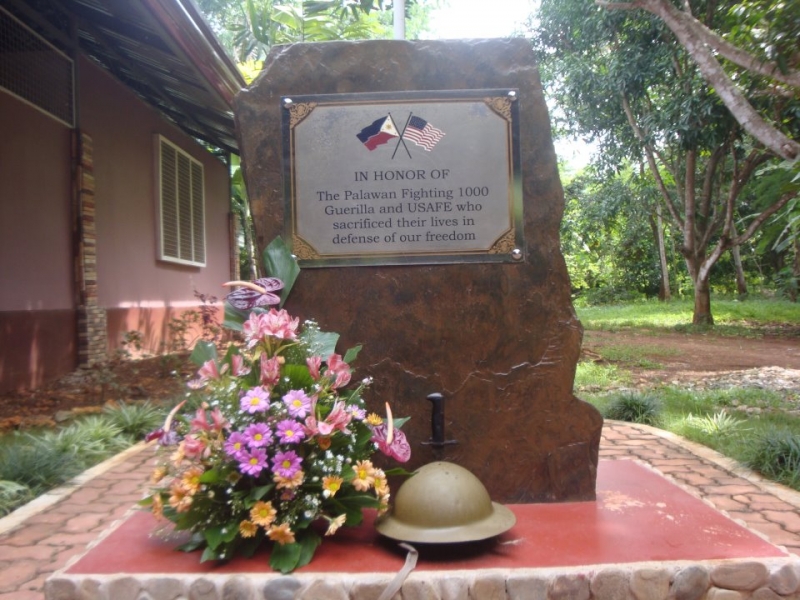 The atrocities of World War II left the Philippines as undoubtedly one of the Pacific countries that were decimated. The war left significant remnants in the country, and some of these war memorabilia were housed in Palawan Special Battalion WW2 Memorial Museum.
The museum has a nostalgic ambience due to its wonderfully curated authentic display of war machines, such as the workhorse of the American forces during the war, the Willys MB Jeep, machine guns, anti-aircraft cannons, rifles, as well as huge live munitions and bombs.
Address: Rizal Avenue, Barangay San Miguel, Puerto Princesa, Palawan
Operating Hours: Opens daily from 8.00am to 12.00nn and at 1.00pm to 5.00pm
Entrance Fees: ₱30.00 (children below 10 years old are free)
Visayas
9. Balay Negrense Museum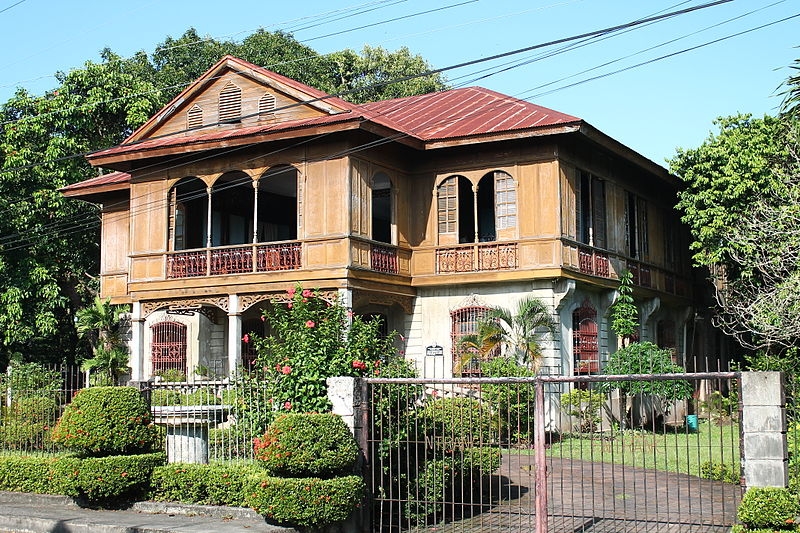 This heritage house-turned-museum reflects the life of a 19th-century sugar baron right at the heart of the place where sugar is synonymous with the name of the place itself – Negros. Located in Silay City, Negros Occidental, it is regarded as the first museum in the land of sugar.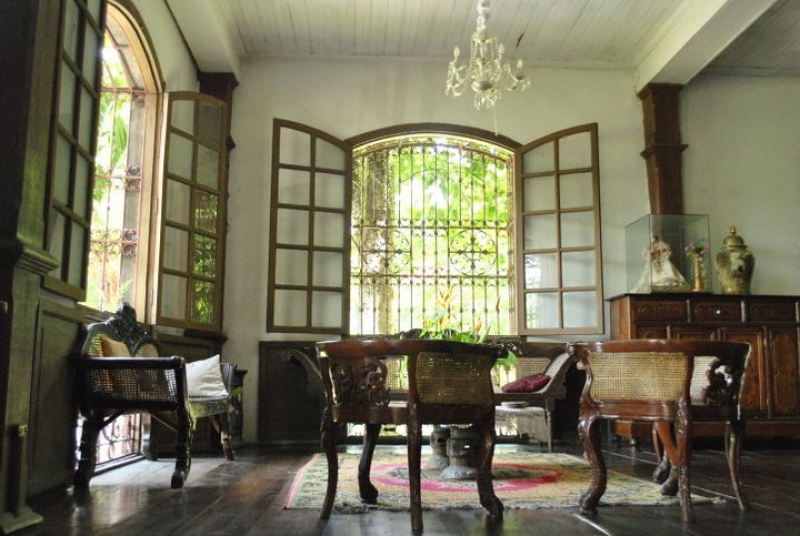 You will come across architectural artefacts, such as antique furniture and sculptures, rare books, a Filipiniana dress, and kitchen utensils, that are also main attractions of the house.
Address: Barangay III, Cinco De Noviembre Street, Silay City, 6116 Negros Occidental
Operating Hours: Tuesday to Sunday 9.00am to 5.00pm
Entrance Fees: ₱40.00
10. Museo Sugbo (Cebu Provincial Museum)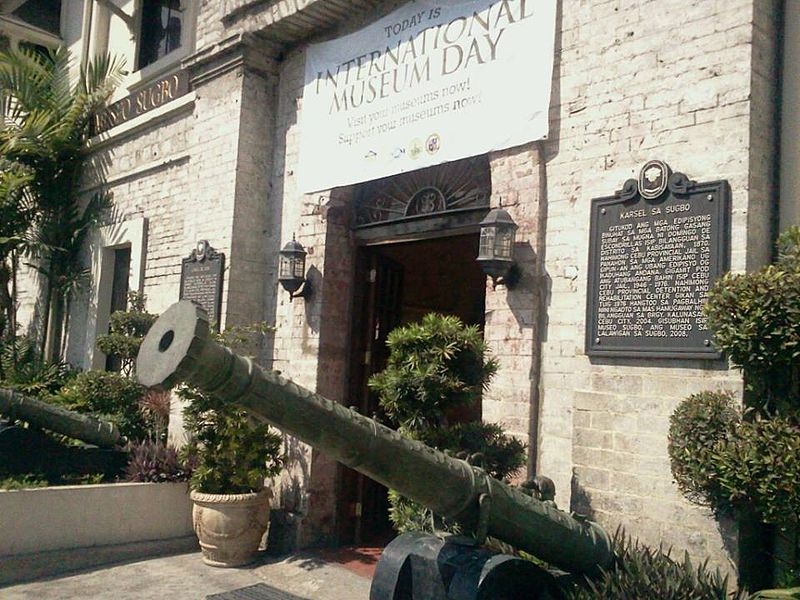 Before it became a museum, Museo Sugbo was once called "Carsel de Cebu" or Cebu Jail. It is located in M.J. Cuenco Avenue, a Spanish-era area known as Tejero. During the revolution, it became a prison for the Katipuneros who valiantly fought for the country's independence against its colonisers.
The museum features four permanent galleries housing more than a thousand years of historical artefacts, three special exhibition galleries, and one changing exhibition gallery. It also has a gallery documenting the country's political history ranging from the time of political nepotism to the current political set-up.
Address: 731 M.J. Cuenco Ave, Cebu City, 6000
Operating Hours: Monday to Saturday 9.00am to 5.30pm
Entrance Fees: Adults: ₱30.00 (local tourists), ₱75.00 (foreigners) Filipino Students: ₱10.00, ₱50 (foreign students), Senior Citizen: ₱10.00
11. Casa Gorordo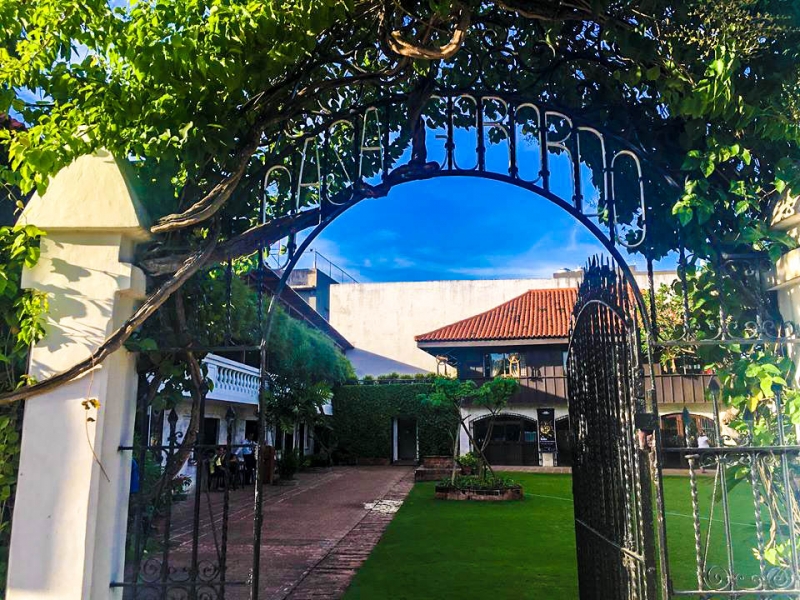 Casa Gorordo has its own piece of history before it was even converted into a museum. The Spanish-style home was once the residence of the first Filipino bishop of Cebu, Juan Gorordo, before it was turned into a museum in 1983. Its architecture and the religious relics now displayed at Casa Gorordo give us the picture of how the Ilustrados lived in the mid-19th up to the early 20th century.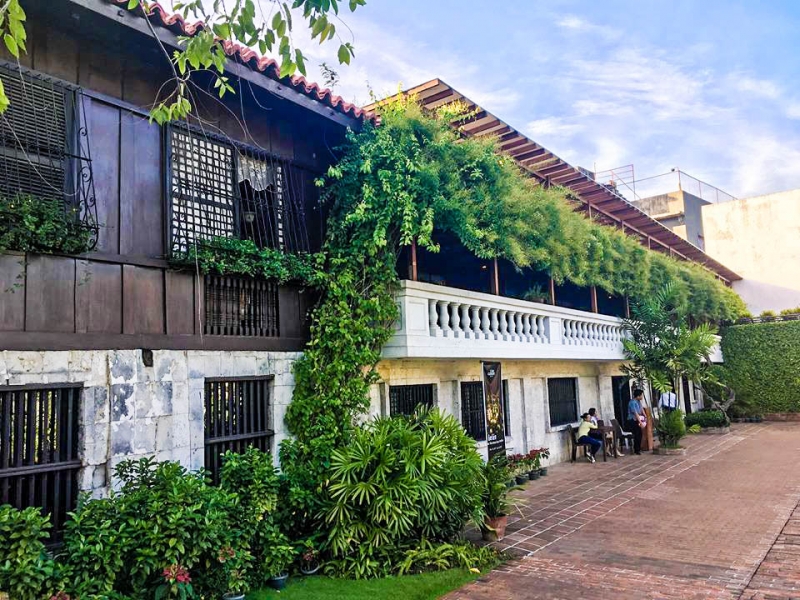 Included in the museum's displays are wooden carvings, Baroque-inspired wooden furniture, household items including kitchen utensils, clothes, and art collections that will certainly take you back in time. And oh, the museum just recently opened a quaint cafe for you to chill down after strolling around the historic property.
Address: 35 Eduardo Aboitiz St, Cebu City, 6000
Operating Hours: Tuesday to Sunday 10.00am to 6.00pm
Entrance Fees: ₱120.00 (local and international visitors); ₱96.00 (senior citizens, high school and college students), ₱80.00 (children 12 years old and below)
Mindanao
12. Davao Museum of History and Ethnography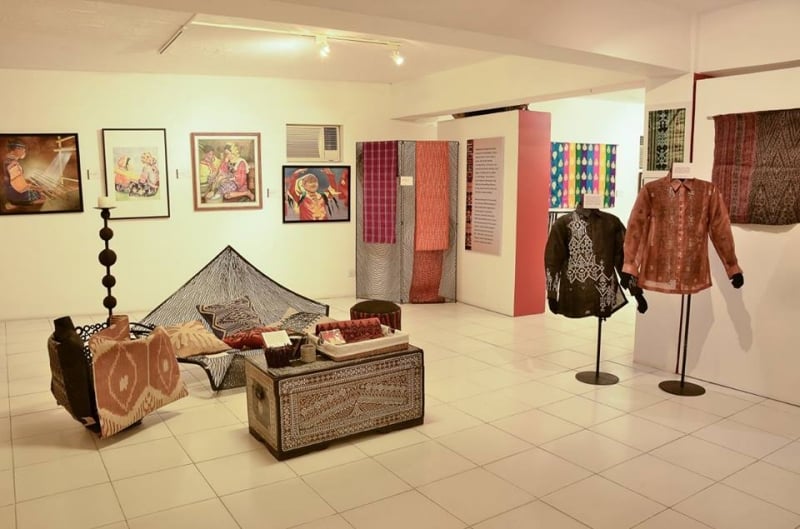 As the name suggests, Davao Museum of History and Ethnography displays the rich history and ethnography of the province. It mainly exhibits the heritage of the diverse tribes that inhabit the region then and now.
You will find the finest and rarest historical photos in the two-story museum. You can also find written histories of the province's founding families, as well as handicrafts and ethnic instruments of prominent tribes such as Mandaya, B'laan, T'boli, Manobo, Bagobo, and Mansaka.
Address: Zonta Building, 113 Agusan Circle, Insular Village 1, Lanang, Davao City, Davao Del Sur
Operating Hours: Monday to Saturday 9.00am to 5.00pm
Entrance Fees: ₱100.00 (adult), ₱20.00 (student)
13. Museum of Three Cultures
Museum of the Three Cultures was built to preserve the cultural heritage of the three groups of people generally residing in Mindanao – the Muslims, Christians, and the Lumads.
Its three art galleries showcase the unique soil paintings from the Talaandig tribe from Bukidnon, Mindanao, ceramics, life-size ceremonial Maranao swords, and the pangao, a huge four-poster bed intentionally built to hold the whole family of the sultan.
Address: Corrales Extension, Cagayan de Oro City, 9000 Misamis Oriental
Operating Hours: Tuesday to Friday 9.00am to 12.00nn and at 1.30pm to 5.30pm
Entrance Fees: ₱50.00
Also read: This Museum in Marikina Will Make You Want to Travel More In No Time
These are only some of the most historically significant museums in the Philippines. Visit these amazing places so that you can see for yourself the rich cultural heritage of the Filipinos.