The dramatic Grand Canyon. The majestic Mount Everest. The phenomenal Aurora Borealis. The perplexing Great Barrier Reef. These are just a few places most of us have in our travel bucket list. It's undeniable: despite the magnificent man-made structures in the world, it's still the natural wonders that leave us truly breathless.
As travellers, we love witnessing the allure of nature from all around the world. We know what it means to waltz with the gentle breeze of forests, to be kissed kissed by the sun's first light, to be stroked by the waves breaking by the shore, and to be engulfed in the shadows of towering trees and mountains. With this, we also carry the burden of  the severe damage we humans inflict on Mother Earth. Every time we embark on a new journey, let's remember to take part in preserving the beauty of our destinations. Here are some activities you can try out on your next trip that would not only make you appreciate nature more, but will also allow you to give back to it.
Also read: 10 Calamity-Prone Areas in the Philippines Too Beautiful Not To Visit
1. Beach cleanups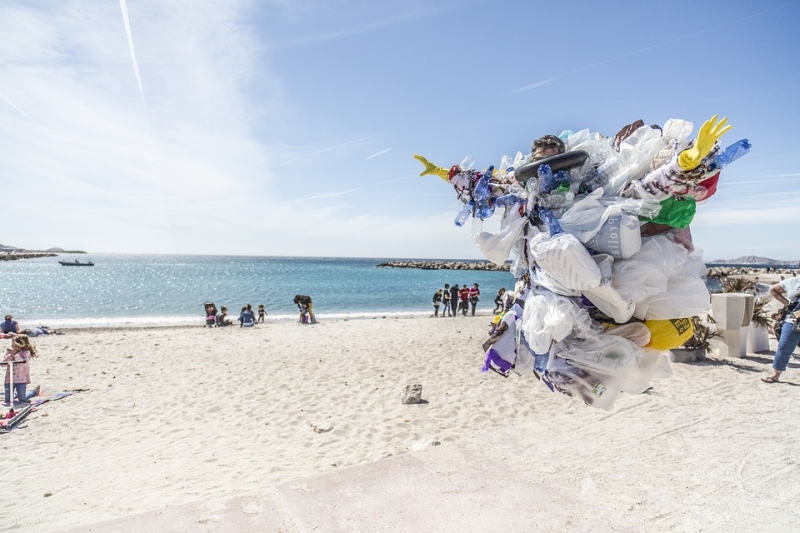 Almost all of us are familiar with what happened to Boracay. The unfortunate closure of the hot tourist destination because of environmental issues served as a wake-up call to other coastal provinces to protect their beaches. Many advocates have since taken this issue as an opportunity to raise awareness to the community of travellers. Movements that conduct beach clean-up drives have popped up in provinces all around the Philippines, including Siargao, Baler, Bohol and La Union. You can check them out and maybe book a cleanup session if you're headed to the said destinations.
Picking up trash from the beach is only a fraction of the solution to a more maintained coast. But, this simple act can still help prevent waste and toxins from entering our bodies of water and destroying our marine life. On your next beach trip, make sure to allot even five minutes to pick up trash along the way and clean as you go. Doing so, you may even become an inspiration for other beachgoers to clean up after themselves.
2. Cultural walkathon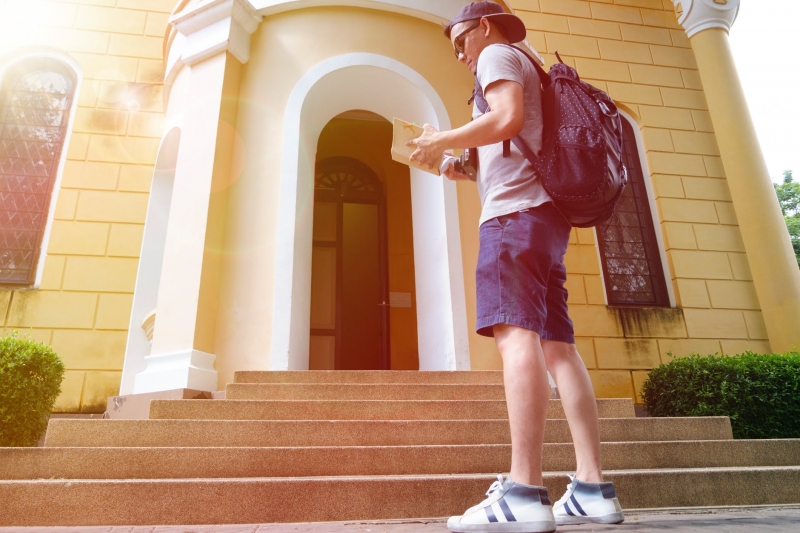 Exploring the world on your feet means that you reduce carbon emissions by not using up fuel for transportation. Plus, you can learn so much just by walking around a place. In fact, students of ethnographic studies are encouraged to walk around places to observe how locals share language, traditions, and ways of thinking. So, leave your heavy bags in your hotel room and pay close attention to the path you're about to take.
You can purposefully walk to a museum, which would fill you up with knowledge on heritage and customs, but your cultural walkathon doesn't have to end there. Stop by a local shop and talk with the owner. Let your surroundings tell you a story, and listen with an open heart.
3. Scenic bikeathon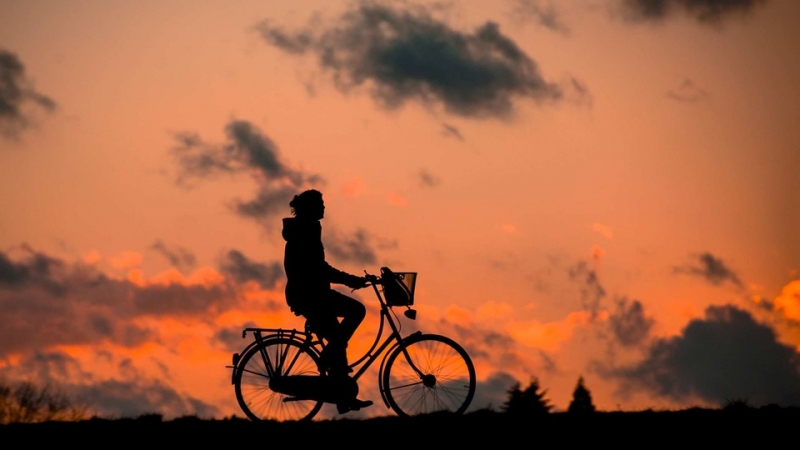 In this digital age, many tourists go to destinations with one goal in mind: to take as many Instagram-worthy photos as possible. There's nothing wrong with that. But, it's also great to cherish in the journey to a tourist spot as well. And what better way to do this than taking a trip on a bike, with the wind gently caressing your face?
Nowadays, bicycle rentals can be found on the internet, so it's relatively easy to make this possible. Rent a bike and not only will you reduce gas usage, you'll also have more opportunities to discover unpopular scenic spots. Not to mention, biking entails great health benefits. Make this a habit, and you'll have many more years to travel the world like you're forever young!
4. Day picnic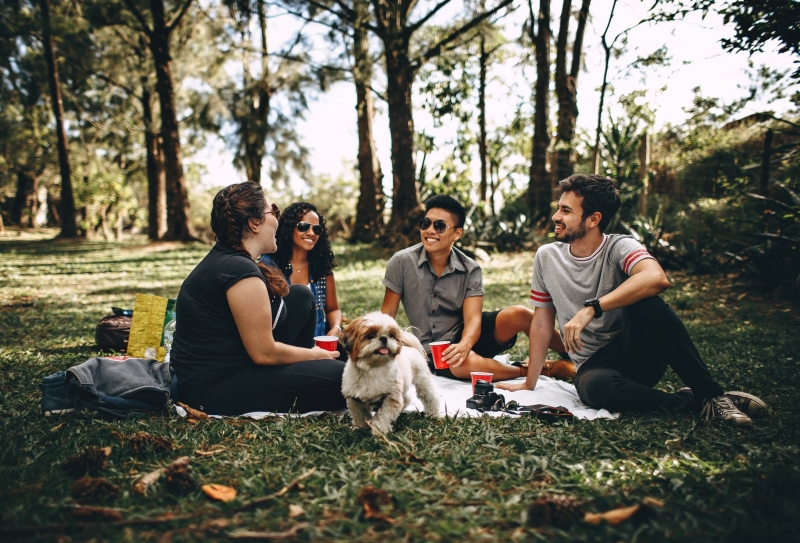 Marvel in the middle of nature by going old school: have a picnic! You can shop at the market and cook your own food at home, store them in reusable tupperwares and eat with your hands. This simple activity could cut down the energy usage you'd otherwise use with lights, electronics or appliances. Basking in the heat of the sun and the coolness of the breeze aren't too bad, either.
Go a step further and shower in the nearest body of water, but make sure that your toiletries are organic and eco-friendly. And of course, after you munch on all your food, remember to clean up after yourselves. No one likes a bag of half-eaten chips lying around paradise.
Also read: 7 Shaded Parks in Metro Manila for the Perfect Summer Picnic
5. Hiking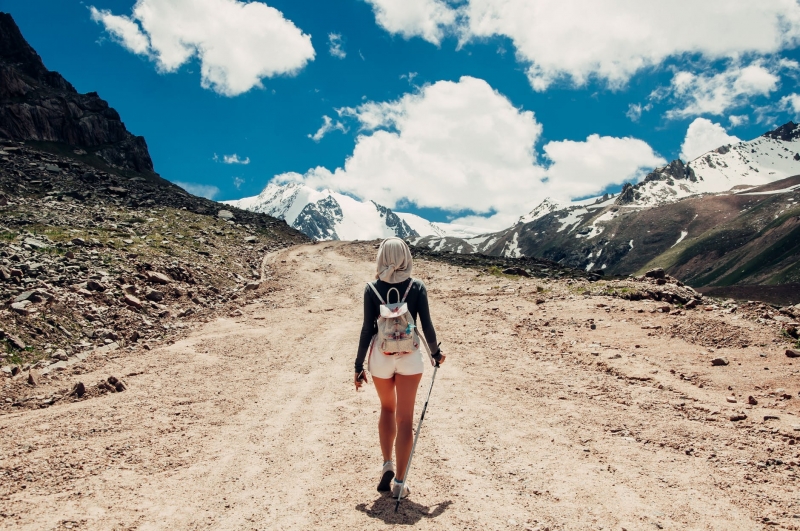 Another way to appreciate nature is to go on a hiking trip. Whether it be a short day hike or a longer and rougher one, the struggle of going up a mountain teaches hikers several lessons. Aside from building up your character, hikes can also show you the value in raw life. Who knows? You might go through a transformative moment as you reach the peak and see the world from a different perspective. You might learn that life isn't solely dependent on material things. After all, our consumerist culture has done enough critical damages to our environment already.
Also read: 7 Rookie-Friendly Mountain Peaks Around the Philippines
6. Water activities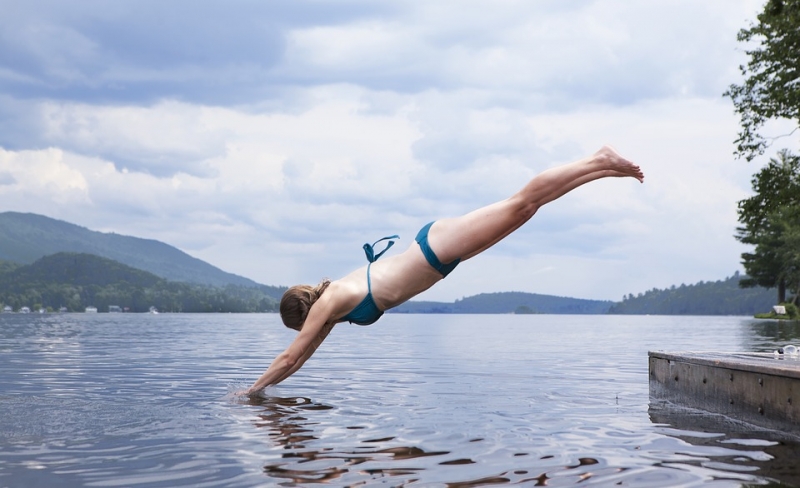 Again, being close to nature makes people see the world from a wider perspective. Several environmental movements were founded by people deeply entrenched in natural hobbies: by surfers, by mountaineers, and even by travellers. If heights aren't your favourite thrill in the world, you can also try out some water activities like scuba or free diving, surfing, or swimming. As you see the colourful underwater life, you might find yourself empowered to do whatever you can to save it from further deterioration. Just look out for the products you use before going in the water. Most sunblocks have toxic chemicals that harm coral reefs. Stepping or touching corals can hurt them too.
7. Night out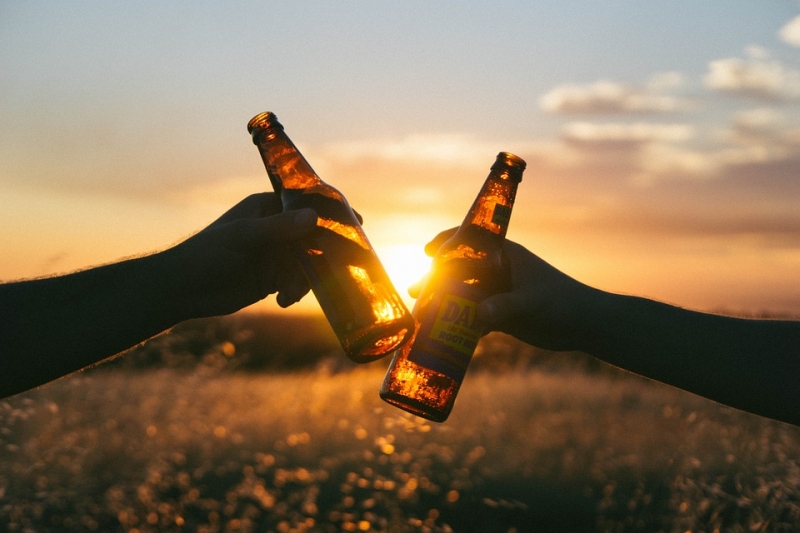 Yes, having an environment-friendly night out is a thing. Grab some local beer at a bar to support the local economy and the prevention of beer mileage. Transporting goods take up a lot of energy, so better spend your money on products that are made in your destination for your destination. Not a drinker? Try out stargazing instead. Make it more educational by looking for constellations or assigning each of your travel buddies to share some fun facts about stars. Or, you can also just chill and have those deep conversations as the night gets deeper.
8. Camping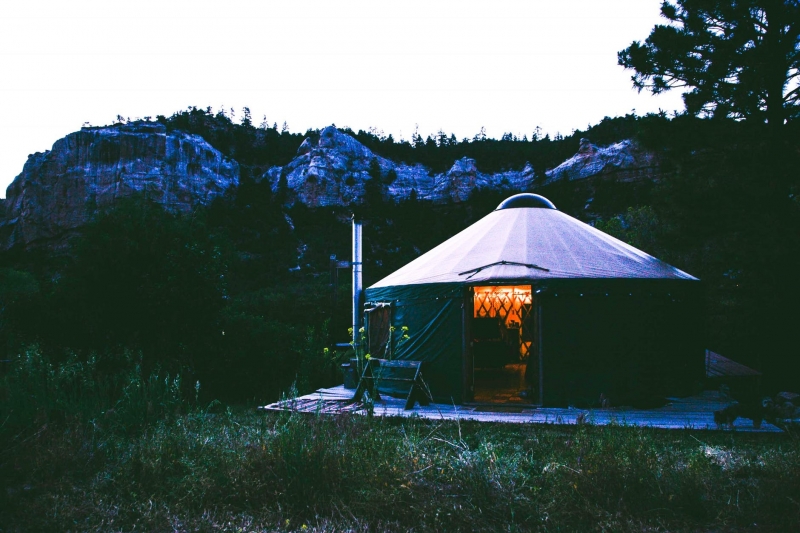 Thanks to the growing environmental awareness, camping isn't that hard anymore. Actually, with the rise of glamping spots, everyone can camp out nowadays! If you're not into the more traditional tents and natural toilets, you now have the option to book an accommodation at a green lodging place. In return, you get to support the environment-conscious business and experience a retreat like no other.
9. Farm tourism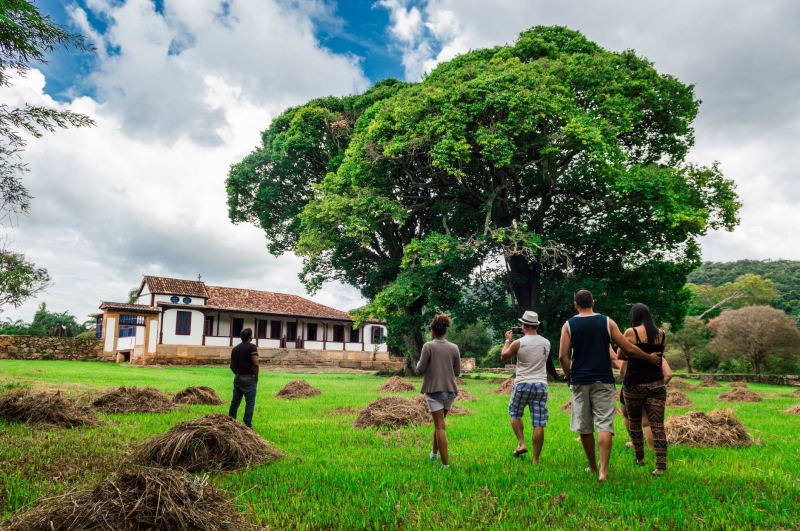 If you haven't heard of ecotourism, then you have to look it up. Ecotourism is a new avenue for travellers to enjoy nature while nurturing it at the same time. With all the resources the Philippines is blessed with, it's great that farm and ecotourism spots have been arising in our country. At these farms, guests are welcome to partake in agricultural activities like feeding animals, collecting eggs, watering plants, or harvesting vegetables. These activities don't only enrich the environment, they also support farmers and their communities economically.
10. Supporting environment-friendly establishments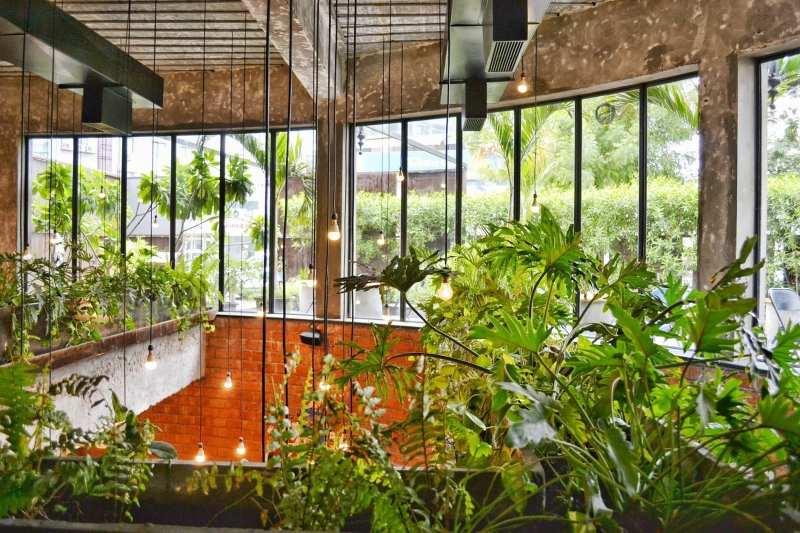 When you think going green is hard, try running a business without harming the environment. We should give our applause and support to establishments that try their best to not only prevent further destruction of nature but also help out in protecting our surroundings. Look it up on the internet, and you'll see various hotels and restaurants pledging to do their part in preserving the charm of Mother Earth. If you have the means, support these businesses so that they can continue helping our world.
Also read: Pinoy Traveller Must-Haves: 16 Eco-Friendly Travel Items
The disintegration of the Earth's health is not a joke. Year after year, we see the impact of our man-made waste in our environment. The good news is, we can all help in making the world a better place. Everyone deserves to enjoy the pleasure of travelling the world, and we can make sure that the natural wonders remain as exhilarating as they are.