Contributed by whereschardy
Is it really cheaper to travel during low season in the top spots here in the Philippines such as El Nido, Palawan?
The answer is a quick yes. However, it is surely a risk travelling during the rainy season at a beach destination here in the Philippines. I took it and somehow got lucky along the way. If you want to know my tips and hacks when travelling to El Nido, keep those fingers scrolling!
Also read: Where Will Your ₱550 Take You in El Nido?
1. Transport is easy but can be expensive
I got to book my DVO-MNL-PPS flight with Air Asia for more or less ₱1,500 and booked my PPS-MNL and MNL-DVO flight with Cebu Pacific for roughly ₱2,000 (rates mentioned exclude prepaid baggage). My flight from Davao to Puerto Princesa was supposed to be a direct flight but Air Asia cancelled it due to a network realignment, so I had to reroute.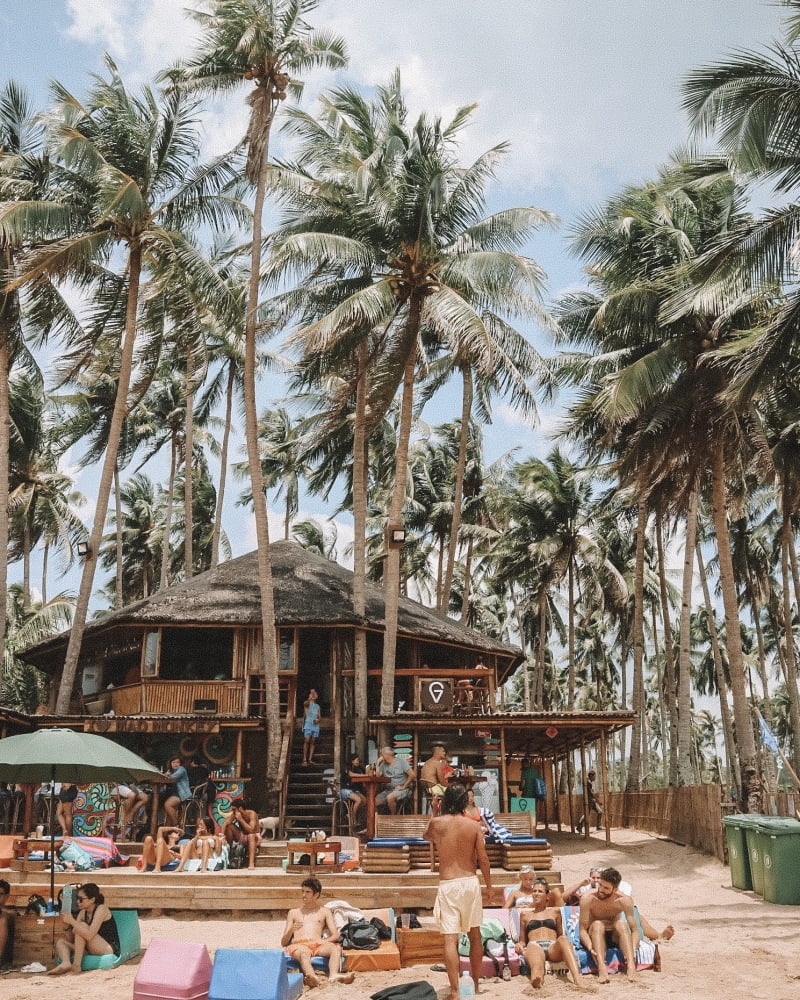 One downside about connecting flights is that if you opt to get baggage allowance, you will have to pay per way which I think is impractical. But I did it anyway since I don't want to pay more at the airport (yup, I am not a light traveller). Add to that, I also figured most airlines here do not offer a 15-kilogram baggage allowance anymore as their minimum is now 20 kilograms. For my pre-departure tip — if you are not a light traveller, it's better to add baggage allowance.
There are direct flights to El Nido but rates can be very overwhelming so I suggest you book a flight bound for PPS. From PPS airport, you have two options. You either take a van or a bus. Personally, I hate van transfers so I decided to take a bus going to El Nido. If you take the van, there are van services available just outside the airport and you can surely haggle. The price range is ₱350-500.
If you want to take the bus, there are two main bus lines bound for El Nido — Cherry Bus and RoRo Bus. I hired a tricycle going to the bus terminal and paid a fixed price of ₱120. I then took an air-conditioned Cherry Bus and paid ₱450. In terms of travel time, van transfers are much faster (five to six hours including stopover) than bus rides (seven to eight hours including stopovers).
Note: Be firm with your decision. I had an argument with the tricycle driver since he was forcing me to take a van instead for ₱500. Some drivers get a commission from travel agencies so just be wary.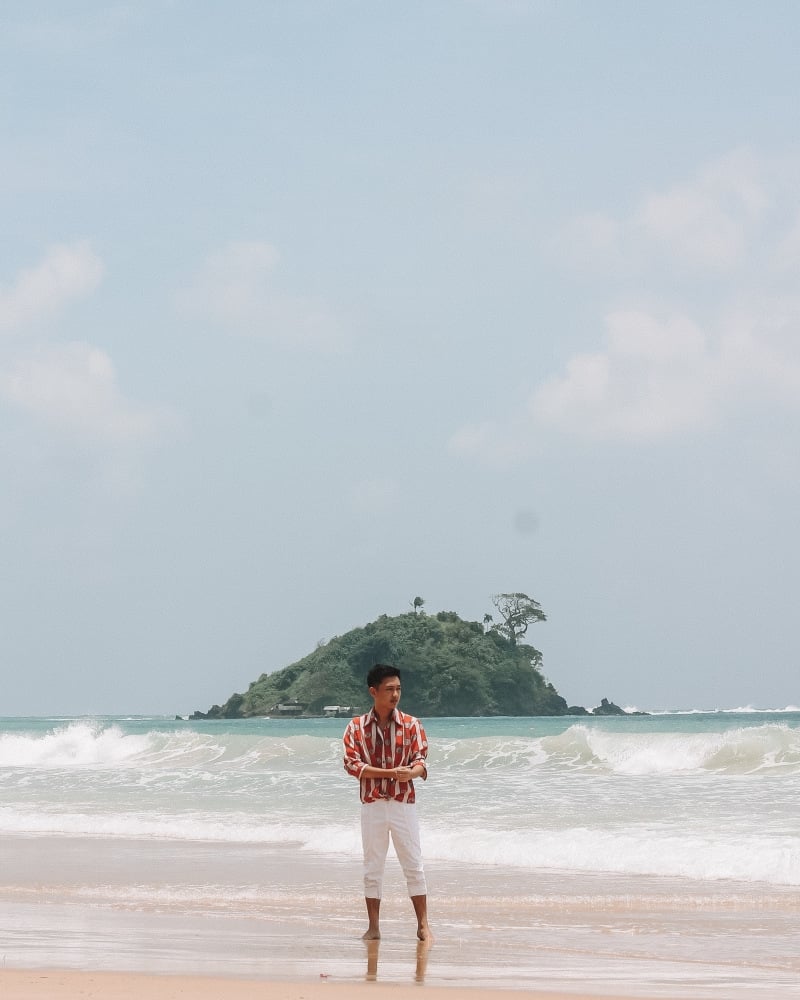 When in El Nido, your main modes of transport are tricycle and motorbike. Since I don't know how to ride a motorbike, I paid for tricycle rides every time. Tricycle fare depends on where you are coming from and where you are going, but it ranges between ₱10-50. If you are a tourist, tricycle drivers will automatically charge you ₱50 for a quick ride going to the town. So my tip is to act like you are a local. Tell the driver your destination and just pay ₱10 if it is a short ride.
Kindly take note that the farther you want to go, the more expensive the fare will be. For example, if you want to go to Las Cabanas, the rate is ₱150 per way. If you want to do a city tour, rates can go as high as ₱3,000 but I got it only for ₱800.00 (I know, I am a pro-haggler!). Want to do an inland tour in El Nido? Contact Kuya Ricky at +639070137805 — smooth and hassle-free service! He was so nice and helpful. Send my regards to his tricycle named LEE!
2. Be mindful of the weather and check for updates
There are five types of island tours to choose from — tours A, B, C, D and Z. The famous ones are tours A and C but if you are a party animal, consider doing tour Z. It is a make-or-break-it game during the rainy season in El Nido. The coast guards will decide if it is a yay or a nay before the island tours can proceed. Luckily, I got to do a combined A and B tour and paid only ₱1,500 (including a ₱200 environmental fee). Tours were cancelled for three consecutive days after I did my island tour, so I was so lucky! I was even planning on doing the kayaking tour (D) since Cadlao Island is just near the shore but the wind was just too strong. I did not get the chance as well to trek Taraw Cliff since it was dangerous. I did the canopy walk instead for ₱300.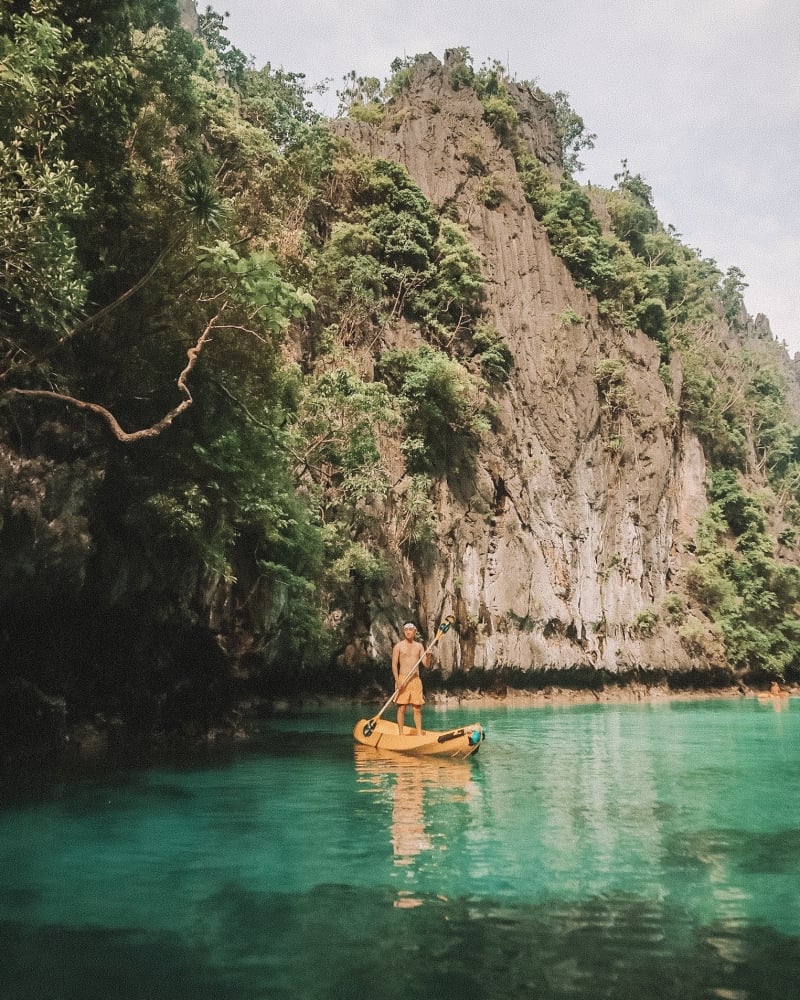 I booked my island tour with The COUCH El Nido owned by Ms. April Lapida, who later became my friend. Even before my flight, she would call me and answer all of my questions. It really felt like I had a family on the island. She took care of me and even treated me for dinner, drinks and merienda. I would highly suggest that you guys book all your needs with her. She gives the best rates and quality service. She will never leave you hanging. April and her husband Bryan assisted and treated me as if I was part of the family. Should you want to inquire about their services, you may contact Ms. April at +639060153222 (Globe), +639386123448 (Smart) or on Facebook via The COUCH El Nido.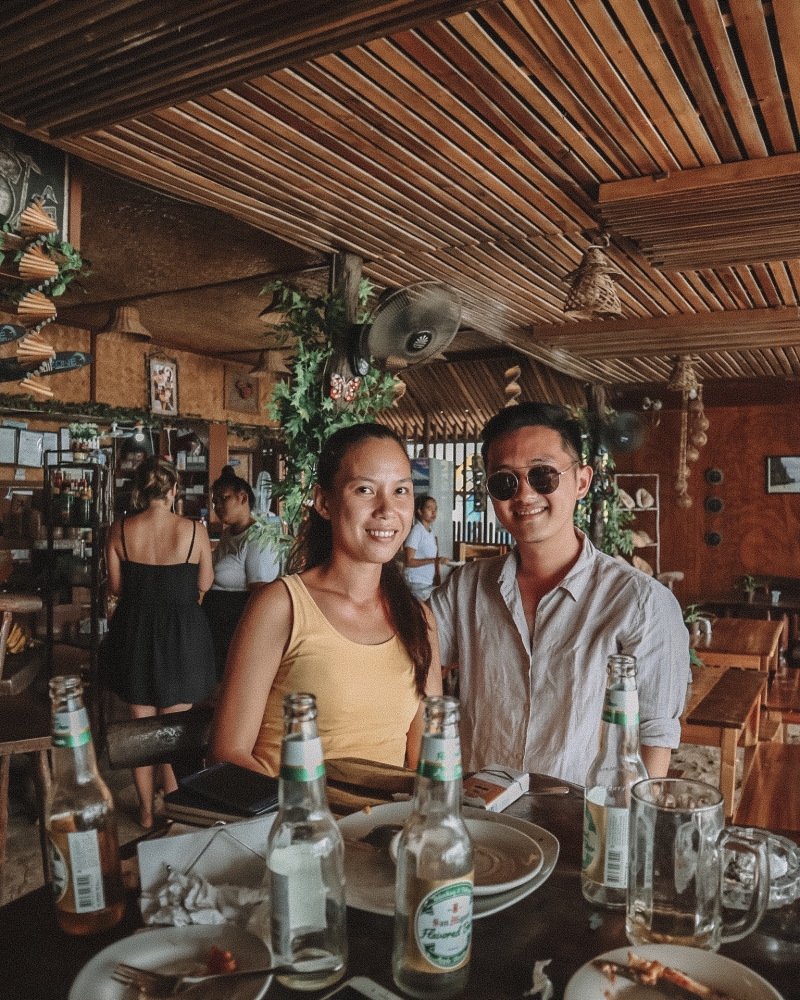 3. Do what the locals do and eat where the locals eat
Food in El Nido is expensive — that is a fact. But there are also small eateries where you can have a decent meal for a cheap price. However, I did splurge on food since I wanted to taste what El Nido had to offer. Besides, I got free breakfast at my hotel so I only had to spend money on lunch and dinner. Meal expenses can range between ₱150-500 and my favourite places to eat are GIOVANZ, BalaiiKubo (glowjuicebox), Bulalo Plaza, Kusina Ni Nanay, Big Bad Thai and IBR Lodging and Restaurant.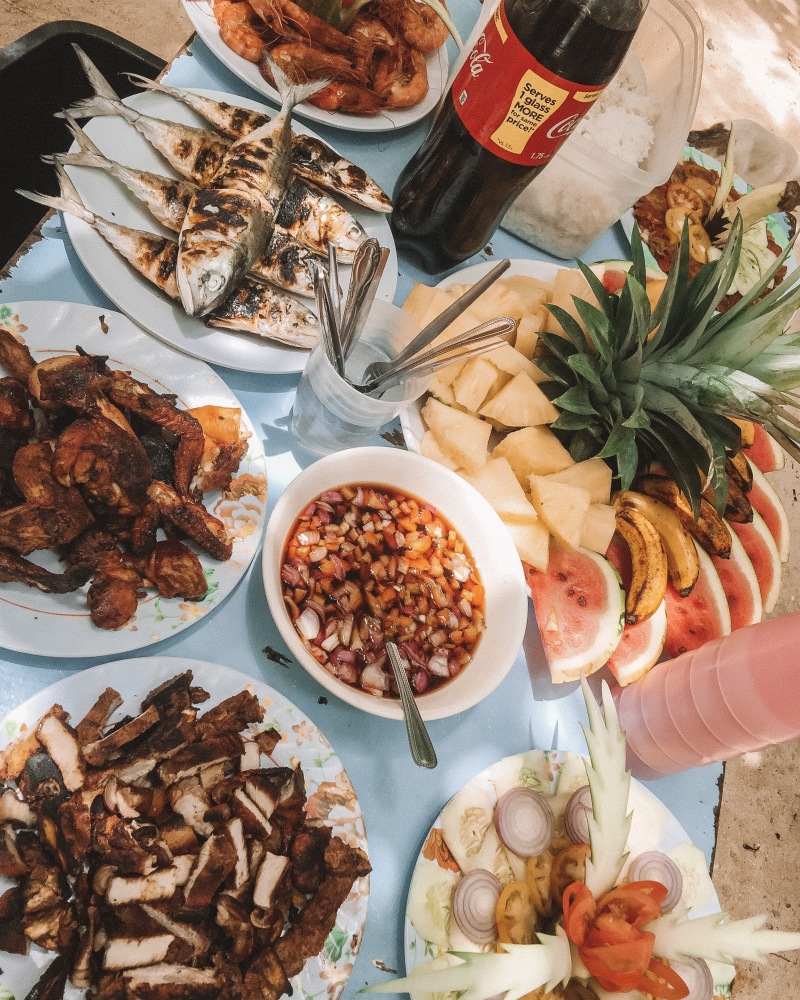 El Nido is best known for its beautiful islands that are unlike Boracay, which is known for all-night parties. There are still bars in El Nido but only a few. I would recommend spending your night at Pukka Bar. Remember to drink moderately! You can drink alcohol anywhere but you can't go to El Nido anytime you want!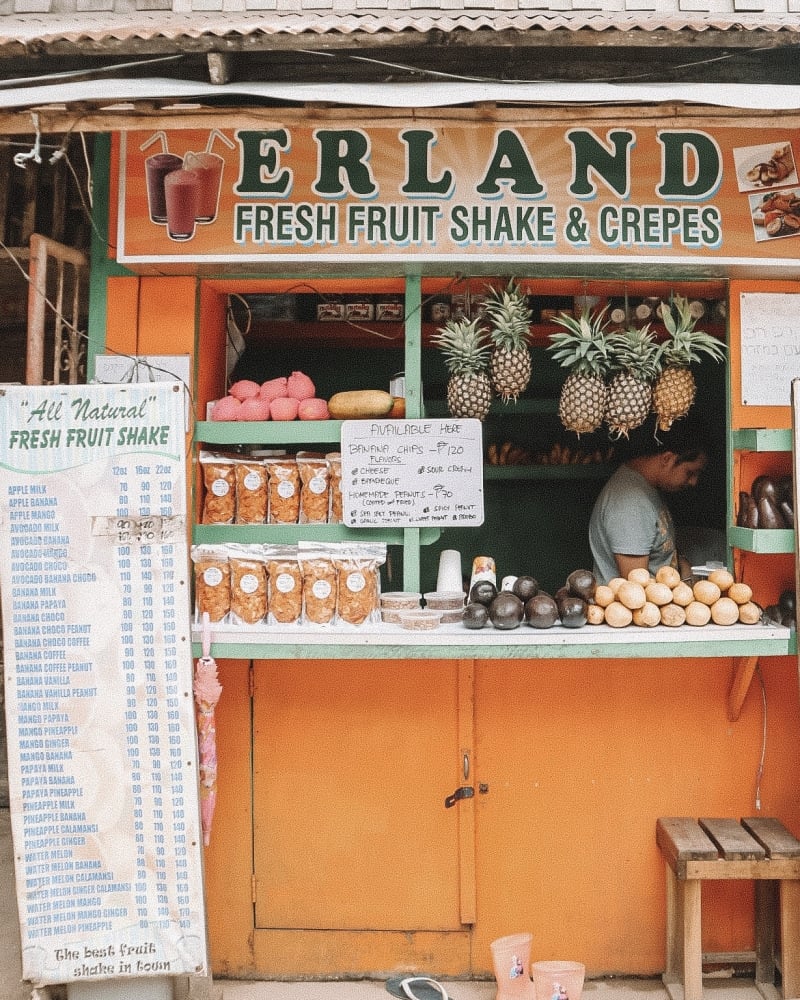 4. Make friends and socialise with others
This is an easy task for me since I love to talk and meet new people. I was able to build a network of friends when I was on the island. We had a couple of drinks together and had so much fun. Shout out to Daniel, Kristina, Alex, Lorena, April, Bryan, Jane and to the rest of the squad for making my stay memorable!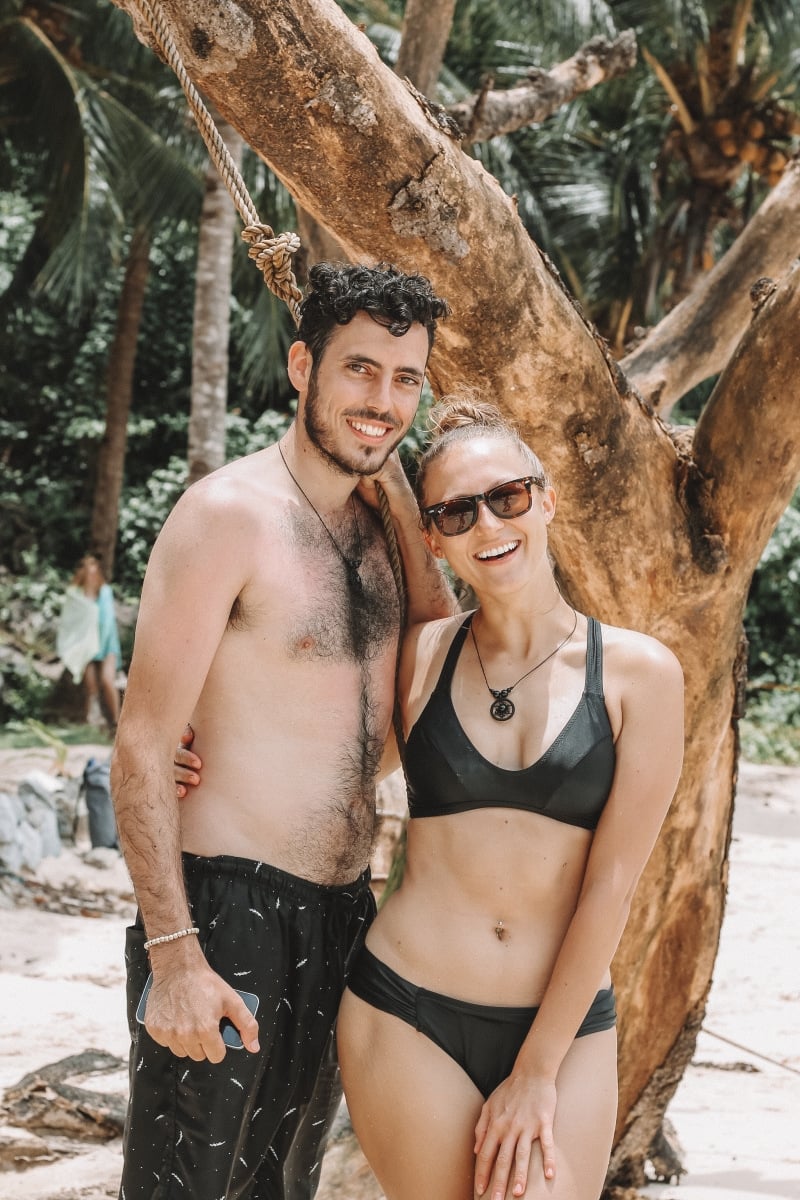 I know it is hard for some to socialise but I encourage you to try. You will be amazed by how friendly some people are. You also get to exchange cultural insight with people from different parts of the world.
If you are a solo traveller, go for dormitory type of accommodations so you get to meet a lot of travellers like you. There is this hostel called SPIN Hostel, where my friend stayed for ₱1,000 a night in a four-bed mixed dormitory room. She said it was worth it, but I stayed at ALESTON Secret Hotel. The staff were helpful and friendly and I only paid ₱800 per night. This rate is available exclusively on low season. Otherwise, room rates can go as high as ₱2,500. I checked with Agoda, Booking, and AirBnB and this was the most decent place I could find for my budget. The air-conditioned room was clean and cosy. It has a private bath with a hot and cold shower and a bidet for the toilet.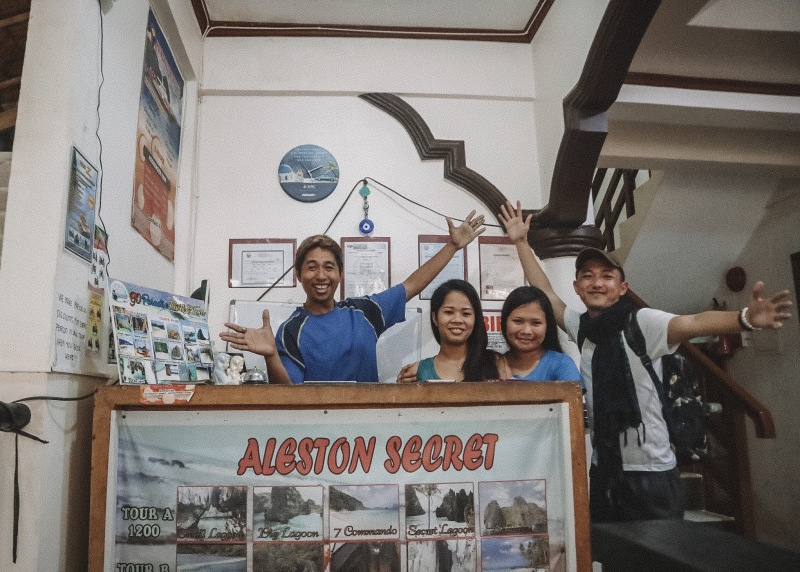 It is also just a few steps away from the bus terminal and a tricycle-ride away from the town. The hotel is located at Bacuit Station so the noise from the power plant is dominant. The WiFi and mobile signal is poor in the vicinity of the hotel but that was fine for me since I didn't stay in my room the whole day. I would not recommend drinking tap water in El Nido because it has a stinky smell at times. Also, WiFi on the rest of the island is poor but there are spots where you can get strong connectivity.
5. Explore the island as much as you can
If the weather hinders you to do island tours, there is still so much to do in El Nido. You can do a city tour, catch the sunset at Las Cabanas or Lio beach, go trekking or just chill at the front beach.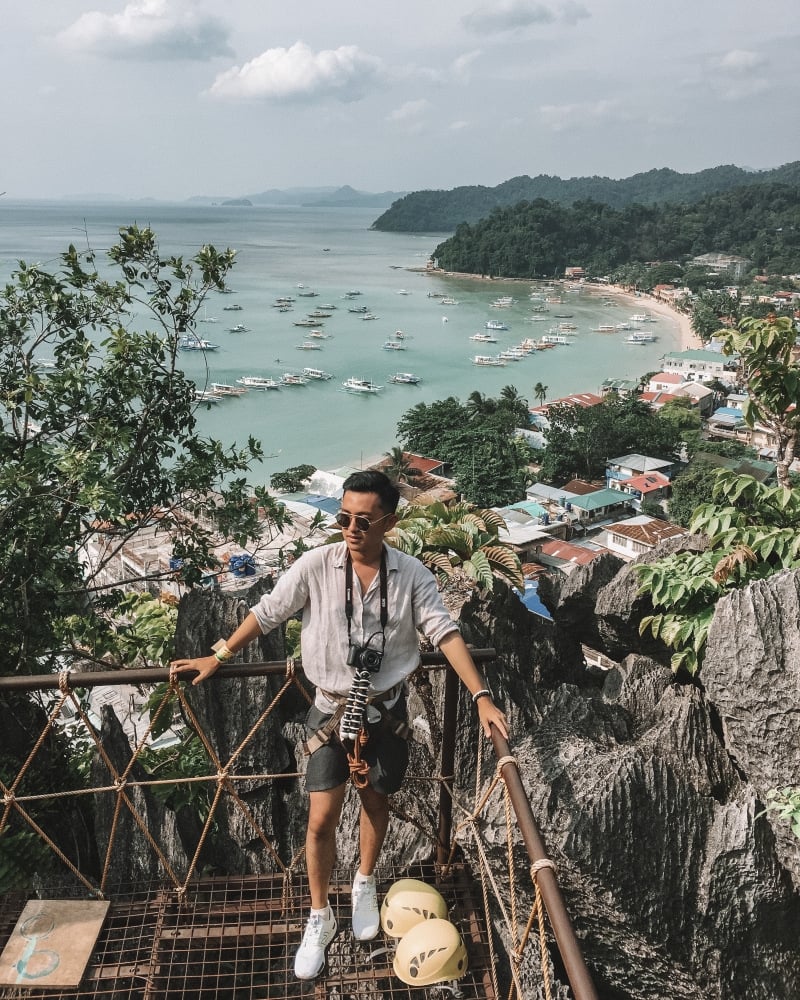 When the tours were cancelled, I did a city tour and went to Nacpan Beach and Las Cabanas (I went to the latter twice). I visited Lio beach too since there are free shuttle services from and going here. All you have to do is take a tricycle to Ayala White House, and wait for the shuttle van. You may ask the staff from your hostel for the schedule of transfers.
My travel style depends on my mood mostly. Sometimes, I am fast-paced to the point that I do not want to waste a single second. Sometimes, I am laid back. When I was in El Nido, I was not able to savour every moment since I spent most of my time taking photos and videos. I realised that perhaps, next time, I should reward myself with a private time wherein I would just be under the heat of the sun without thinking about my Instagram feed and blog.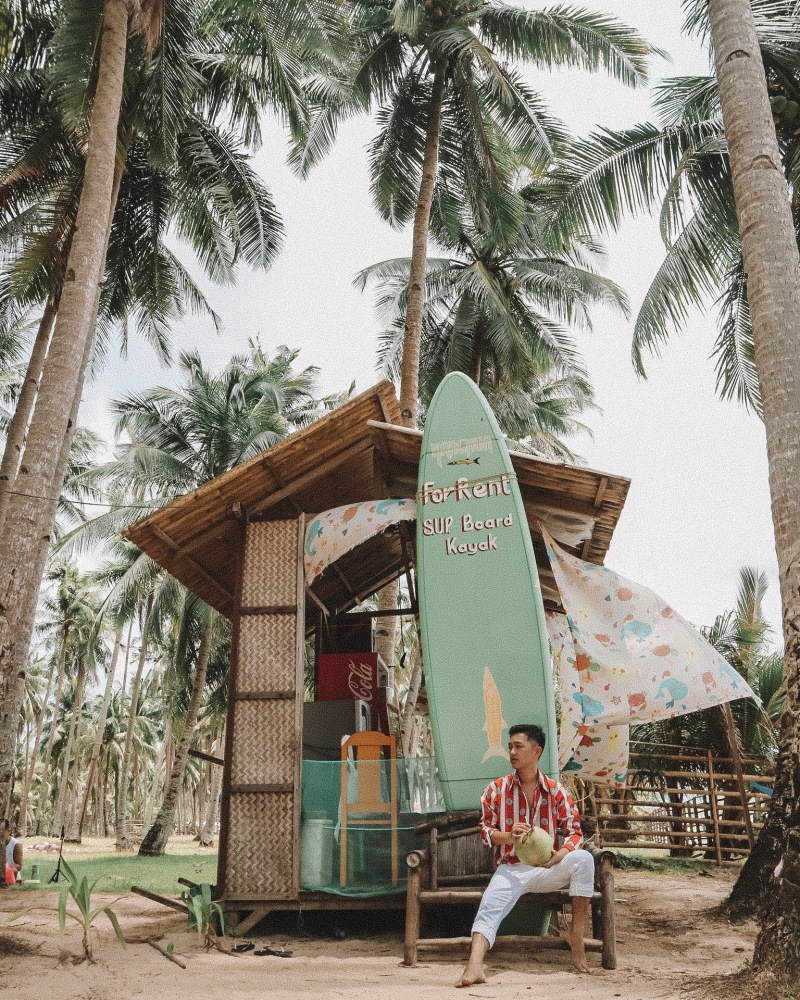 El Nido was another item I got to tick off my bucket list — a place that is rich in culture and biodiversity. I just hope that we become responsible tourists in our home country. Let us be mindful of our actions to preserve its beauty.
Also read: How I Spent 3 Days in the Secret Paradise of Port Barton in Palawan
Other things you should know
I got the chance to do a city tour in Puerto Princesa for a few hours before my flight back to Manila. I shelled out approximately ₱400 pesos for a tricycle tour and went to places such as Baker's Hill, Butterfly Garden, Mitra's Ranch, Crocodile Farm and a local tamilok seller. It was so sad that there was no harvest during that day due to high tide but that just gave me a reason to come back!
If you want to hire a tricycle for the city tour, contact Kuya Tidoy at +639469269376. He was kind enough to give me a ride to the airport as part of the package. I stayed at Don Pablo Lodge in PPS and paid ₱800 for a night. The WiFi was fast and the staff were helpful. They even allowed me to take a shower after I checked out.
SEA you in the next one!