Manila is has become more and more dynamic over the past few years. With the ever-changing environment and with influences coming from all sides, excitement never runs out as long as you are willing to explore.
Its location being at the centre of everything, Manila allows families to gain access to different interesting activities that do not need to be expensive to be enjoyed. Outings can be anything from exploring together to even just a serene stroll at the park for a day. These are some of the ideas that are very easy on the pocket, but sure are loaded with fun.
Also read: 16 Coolest Staycation Ideas in Manila
Urban picnic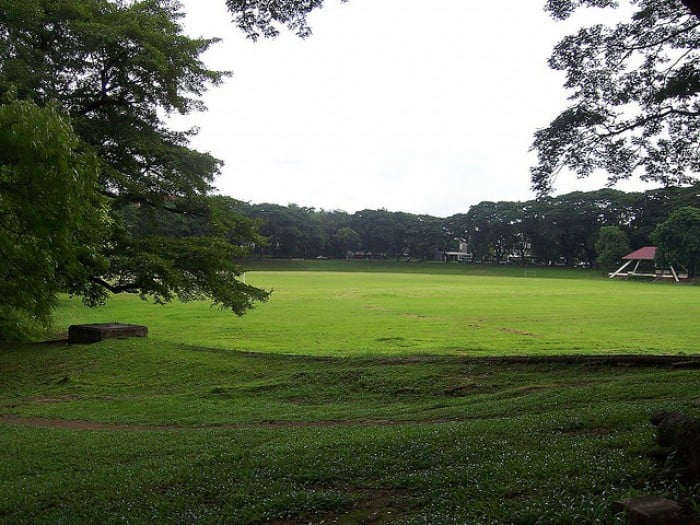 Image credit: Bing Ramos
In a sea of cars, malls, and towering buildings, the Metropolitan Manila area still has several patches of peaceful lands and parks where you and your family can take a breather. Three of the most recommended parks worth mentioning are the Sunken Garden in UP Diliman, Ninoy Aquino Parks and Wildlife, and the Luneta Park. If you prefer a quiet and breezy respite with just hours of talking and spending time with the family over some drinks and snacks, then it is a great time to have an urban picnic.
Small pet hunting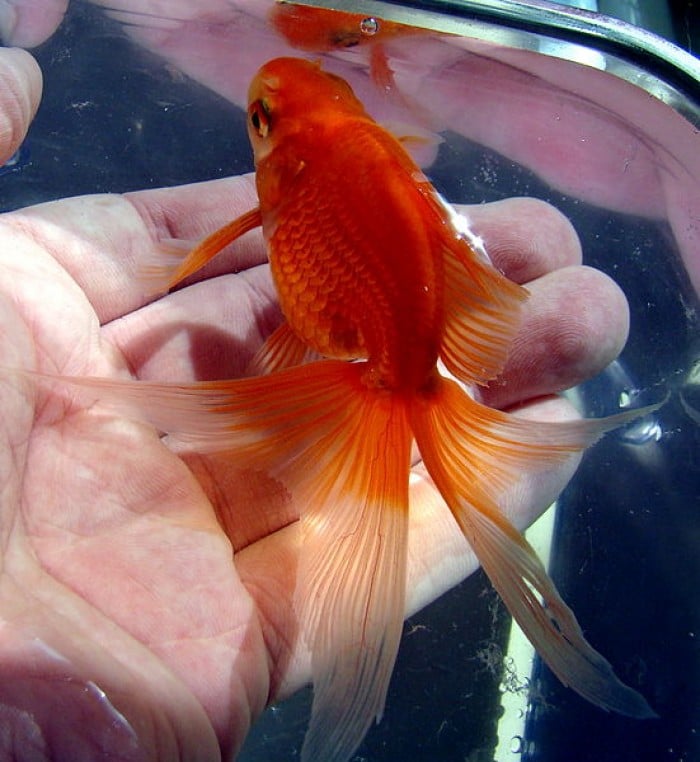 Image credit: Pogrebnoj-Alexandroff
Unless you are allergic to certain animals, the search for pets such as goldfish or hamsters can be a great way to spend time together. This is definitely a treat for pet-centric families that prefer smaller critters instead of cats and dogs. There are two prominent destinations if you would like to have this trip with the family: Cartimar in Pasay and Tiendesitas in Pasig. Since small pets are generally inexpensive, you can actually allocate the remaining budget to snacks.
Also read: 5 Pet Friendly Places in Metro Manila to Bond with Your Furry Friends
Tip: For families with younger children, a pet fish is the safest choice in the small pet category (fish, birds, and rodents). You may accompany them to go closer to the fish tanks and allow them to choose what they want to take care of. For older children, hamsters and rabbits can be a worthwhile choice.
Historical trip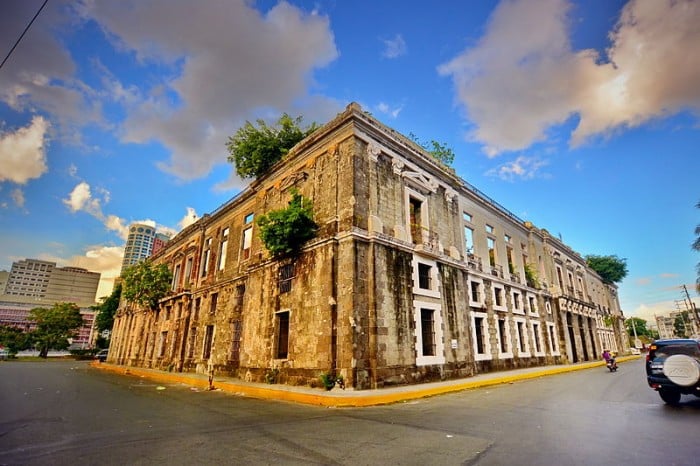 Image credit: Allan Jay Quesada
It is quite obvious that Manila and its surrounding provinces are oozing with cultural significance. It has a lot of stories to tell, but we tend to become so busy with our daily activities, especially at work and at school, that we are simply unable to allocate time to stop and smell the roses.
A lot of destinations that can be visited come with a minimal fee, and sometimes, they can be visited for free, so it is highly likely that your bill will go to the gas (or commuting expense). Communities such as Binondo in Manila, Tanay and Angono in Rizal, and historical places like Intramuros in Manila, Kawit in Cavite and Barasoain and Biak na Bato in Bulacan, make great field trips for both kids and adults alike.
In addition to historical enrichment, these places can also be a beginner's point if the younger members of the family (or even the parents) would like to practice their photography skills, as most of these offer picturesque views worthy of a focus from the lens.
Also read: 9 Fun Things to Do in Metro Manila on Your Very First Visit
Foreign cultural experience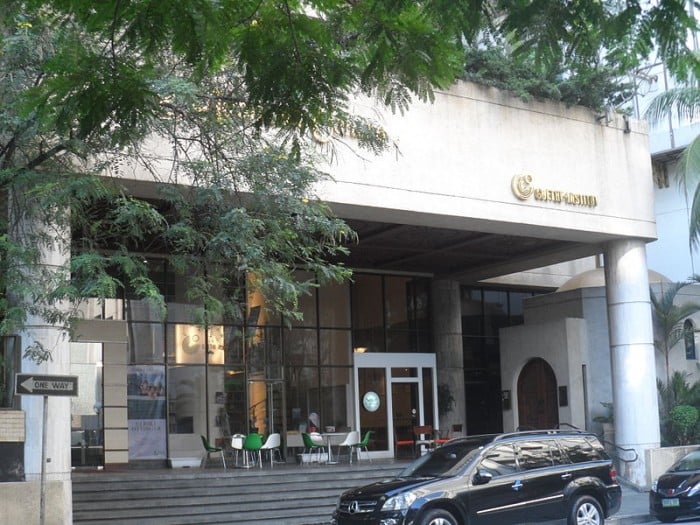 Image credit: Sangchaud
If the family would like to expand their horizons further and have a more diverse cultural experience without even leaving the metro, then it is highly suggested to visit some of the foreign cultural facilities in the country. These facilities offer tourism information, film viewing (which is almost always free, but you have to secure a schedule) and even basic foreign language. This offers a combined exciting activity and learning experience rolled into one.
You may take your family to Alliance Française de Manille and Goethe Institut Manila located both in Makati, and Korean Cultural Center in Taguig.
Gastronomic excursion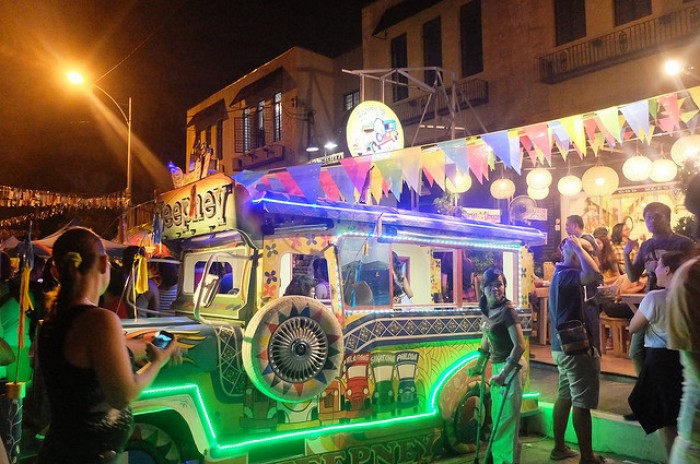 Image credit: Jam A
Filipinos love to eat; there is no question about that. This is actually one of the reasons why the food industry has been in a constant increase in demand and stability over the past few years. And while a posh or expensive restaurant is not a necessity to have a foodie excursion, there are some destinations that can give you the fix that you need. These suggestions offer a great variety of food choices that will surely help you find your new favourite.
You may visit the Banchetto located in the Forum – Robinsons Mall Parking Lot in Mandaluyong or MC Home Depot Grounds in Ortigas. You may also go to strEAT: Maginhawa Food Park in UP Village, Quezon City.
Also read: 10 Family Outing Ideas in Metro Manila Under PHP500
So, where will your 1,000 peso bill take you? The answer really depends on your imagination, and the place doesn't even have to be far.