There is always a lot to think about when it comes to great Father's Day spots. But, one thing is for certain: You can always treat your dads on this special day. If you are looking for ideas, you can check out our picks for Father's Day venues.
Father's Day venues for dapper dads
Murray's New Orleans Jazz Kitchen
Murray's New Orleans Jazz Kitchen is a great place to have dads unwind with food and jazz. The place is known for its incredible mastery of the robust flavours of Cajun cooking. While their food is delicious, they are also known as a haven for jazz artists. Enjoy hearing them play with Dad when you dine inside Murray's New Orleans Jazz Kitchen.
Union Station Barbercafe
Need a few ideas to get dad looking dapper for Father's Day? Why not book a grooming session? Let the barbers at Union Station Barbercafe take care of your pampering needs for you and Dad. Their baristas also serve great-tasting coffee, so take a sip for your caffeine fix. Trust us, you and Dad are going to walk out of the shop looking good.
Also read: 8 Best Barbershops in Metro Manila for the City Gentleman
Staycation in Metro Manila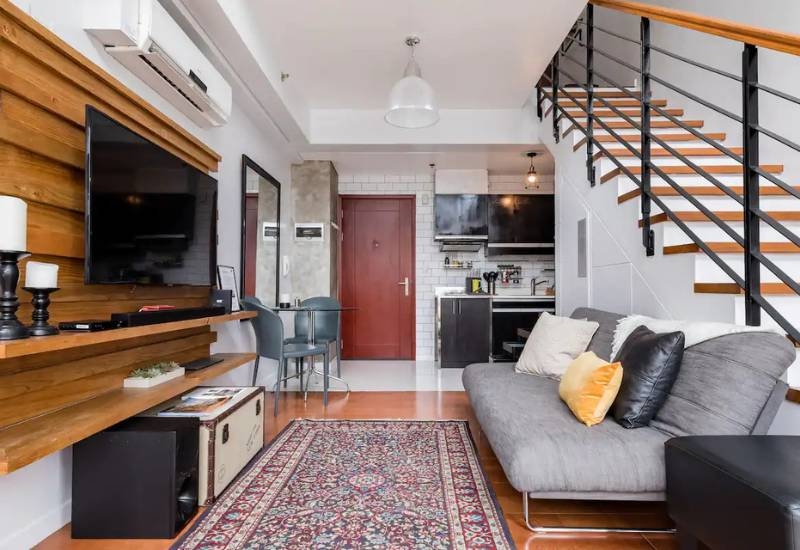 Of course, our tatays deserve a relaxing getaway once in a while. So, why not spoil Dad with a quick vacation within the metro? You'll find tons of idyllic staycation ideas and family-friendly homes away from home that'll surely make this year's Father's Day feel extra special. From the bustling Makati CBD to Quezon City, there's something out there for every dad on DND mode. 
Father's Day venues for dads who are kids at heart
Driftito Academy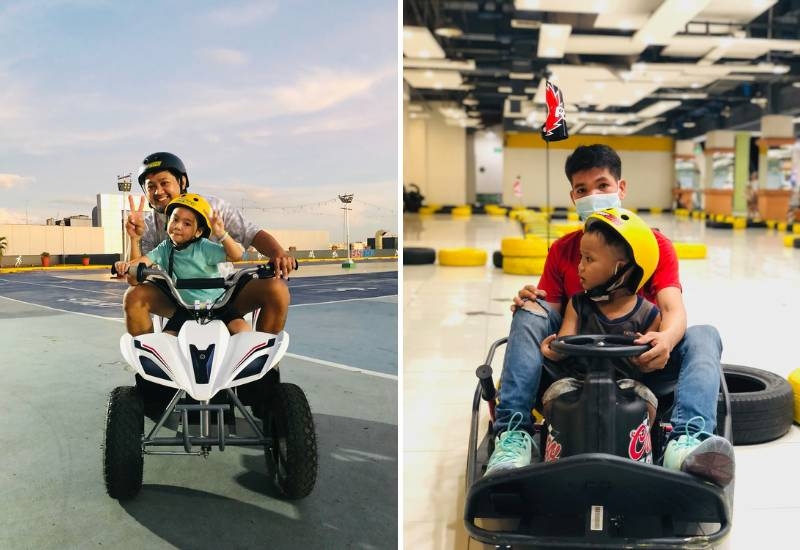 Nothing screams fun like drifting via go-kart! Got a need for speed? Undoubtedly, one of the best ways to celebrate your fun-loving tatay is to treat him to a day of epic rides like this one. 
For your go-kart racing with Dad, head over to Driftito Academy. With tons of go-kart facilities and tracks across Metro Manila, there's no excuse for a typical Father's Day celebration. Here, you can rent their carts for as low as P200! Seriously, what else are you waiting for? 
ATV Adventures Rizal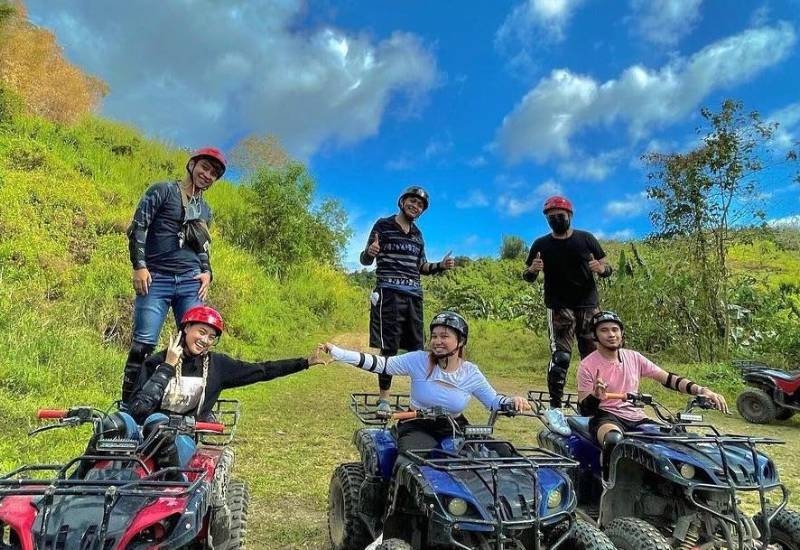 Ready to take your Father's Day celebration to the next level? Why not go on an ATV tour off the road? At ATV Adventures Rizal, you and your thrill-seeking Dad can do just that and more! Located in the Sierra Madre Mountain Range, you can explore steep bamboo hills on six different trails. An adventure-filled leisure park in Rizal, it also lets you enjoy other outdoor family activities like paintball, archery, and even pottery-making. 
The Brickyard
Chances are, your dads may have heard or played with scale models or motorised mini-karts back in their childhood. The Brickyard lets your dad relive those memories as well as share them with you. This shop also sells high-quality scale models for hobbyists, which could make a great addition for your dads who have their own workshop.
Big Boys Toy Store
Big Boys Toy Store has been a steady provider of pop culture merchandise, and they are not about to stop. If your dad has a nerdy side, it will definitely show when he enters this store. From superhero figures to model kits, Big Boys Toy Store is a haven for geeks of all ages.
Father's Day ideas for the sporty dad
Mt. Masungki and Nagpatong Rock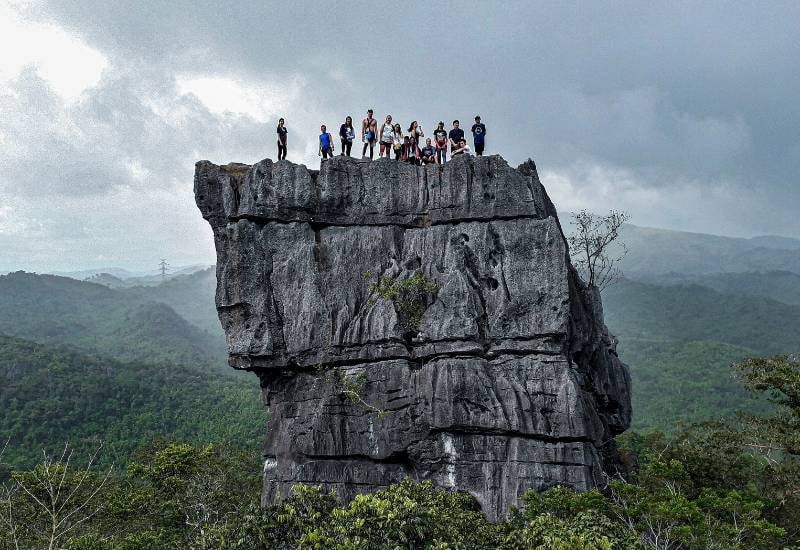 The Philippines is teeming with majestic mountains rewarding climbers with stunning panoramic views. Here's one of our top Father's Day ideas for families who are always up for a challenge: Dare to conquer the peaks of Rizal. Mt. Masungki and Nagpatong Rock are just some of the top hiking spots in the province that make for exhilarating Father's Day venues. Not only that, but they're also ideal mountains for beginners, nature lovers, and of course, your adventurous Dad! 
Also read: 14 Mountains in the Philippines With the Most Incredible Views
SM Mall of Asia Arena
The Philippine Basketball Association's (PBA) Philippine Cup is now underway, so expect heated games throughout the duration. The league has a reputation for scheduling its most exciting games on Sunday evenings. This Father's Day is no different! Score that pair of tickets early for SM Mall of Asia Arena and watch intense hardcourt action unfold with pops!
Also read: How to Take Better Action Shots — Sports Photographers Share Tips!
Climb Central Manila
If you and your dad are looking for an adrenaline rush without going too far, you can head over to Climb Central Manila. This indoor rock climbing gym features diverse courses for the weekend thrill seeker. It is also an excellent workout which can be an investment for you and Dad in the long run!
It can be daunting to really plan a special day for dads. It's a good thing that there are a lot of activities in these Father's Day spots for you and Dad to enjoy. But if you don't want to leave the house and just rest for the afternoon, nothing won't beat a special meal shared with the family.
---
Featured image credit: EdvanKun via Canva Pro
Facebook image credit (L-R): Climb Central Manila; Driftito Academy; ATV Adventures Rizal | Official Facebook Page