Contributed by Vinn En Route
This is one of the many places unheard of until I visited Cyprus and hung out with the locals. When you search for Cyprus online, it will lead you to Rock of Aphrodite, Nicosia, Larnaka, Limassol, Agia Napa, Protaras, Paralimni and Pafos. And still, many of you may not be familiar with these places.
Also read: Exploring Ledra Street – A Historic Shopping District in Nicosia, Cyprus
So let me take you to an off-the-beaten-path excursion.
Fikardou is one of the oldest villages, believed to exist around 700 AD and deserted between 17-18th century. Astyfilia (αστυφιλία), meaning rural exodus or deruralisation,  is the reason why people left the village, in search for better opportunities. There are a number of villages in Cyprus that are uninhabited or owners only return during holidays.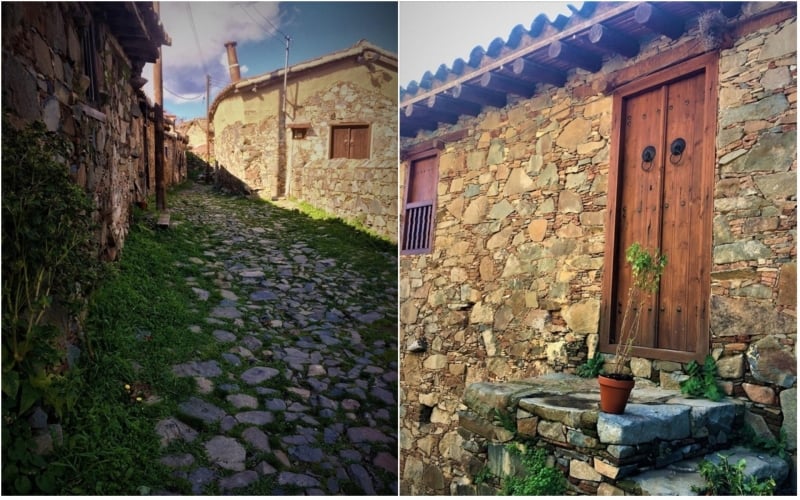 Everything you see today is exactly what it was. Nothing has been changed. Entering the village will lead you to cobblestone walkways. The houses are made of stones, a Medieval architecture.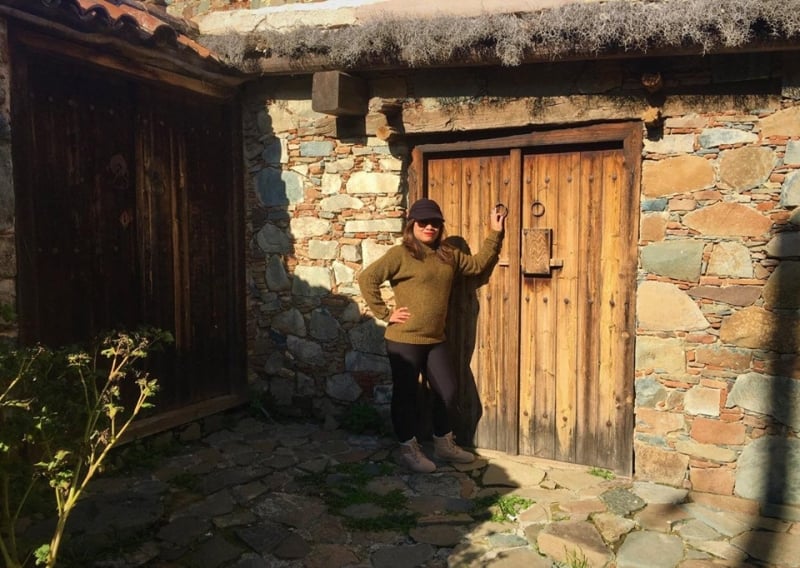 It has a vibe of serenity as I stroll along. Only a handful of residents live today and there is not much of tourist traffic. At one point, I sat on the cobblestone step, and I imagined myself living during this period. Daydreaming!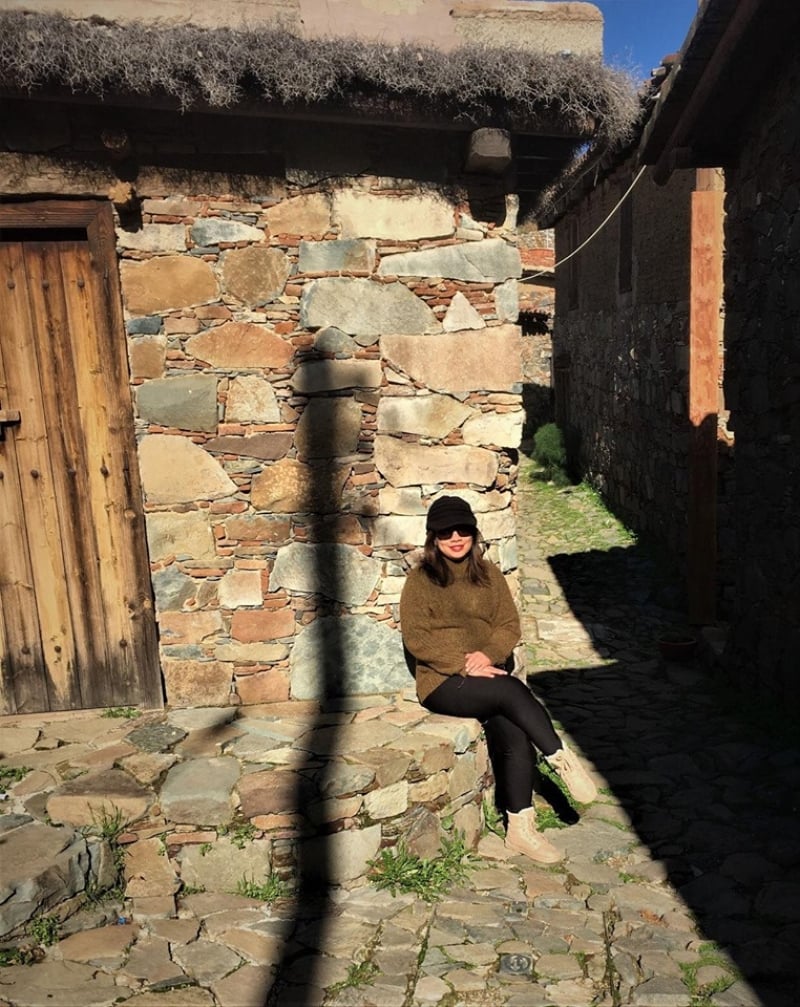 Oh, so going back…
Why is Fikardou called a villain's village?
Fikardou, evolved from Greek word φυγά άνδρον which means den of fugitives.
According to legend, this region was controlled by two clans: the Kourries for the east mountainside, and Braves for the west mountainside. By 700 AD many prisoners from Cyzicus Propontis (Greek mythology: King Cyzicus ruler of Dolionians; a tribe that inhabited the shores of Propontis) were repatriated and joined forces with the fugitives in this region. These fugitives who were recruited by these clans formed a group to avoid oppression and made sword as tool for survival in the mountains. During this era, the region was shaken with anti-pagan laws and Arab invasions.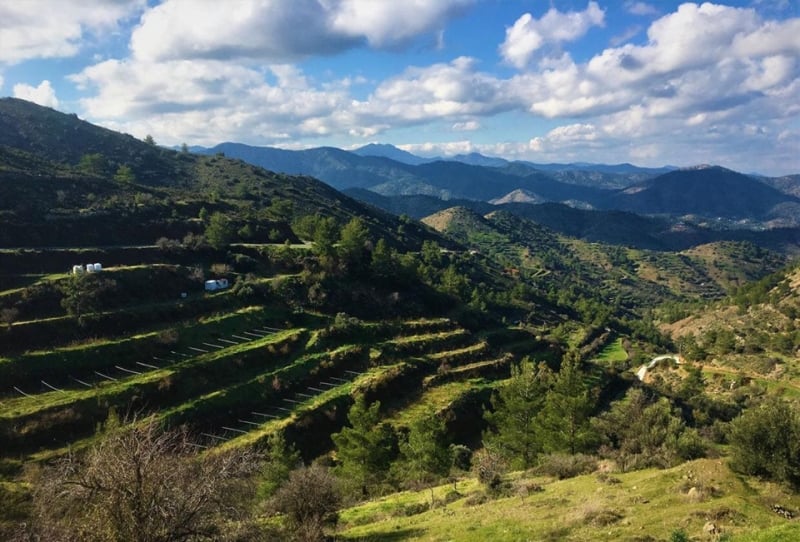 In 1978, this village was declared as Ancient monument and in 1987, it won the Europa Nostra Award or the European Heritage Awards. Europa Nostra is a leading citizen's movement to protect and celebrate Europe's cultural and natural heritage.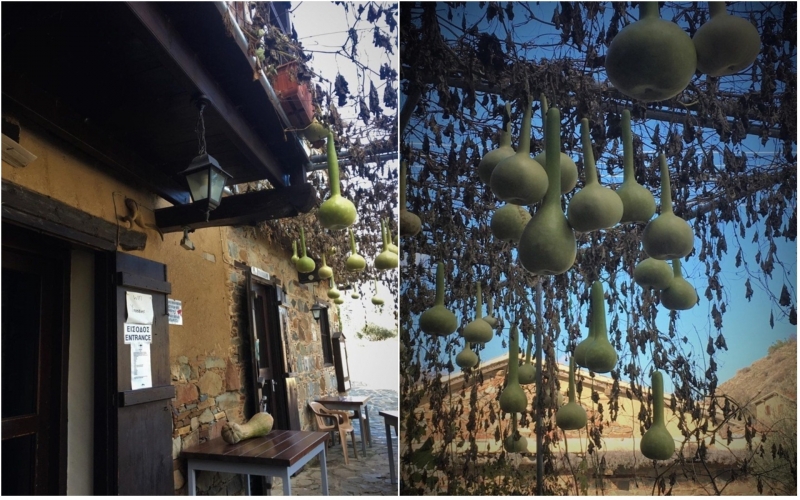 After the tour, you can relax in a cafe or dine at taverna Yiannakos. It's the only restaurant in this village located at the entrance. They offer traditional Cypriot food, prepared just like the olden times. Roast lamb, cooked on a stone oven was just the perfect meal on a winter day. I was amused by the hanging figs on the ceiling. I was tempted to ask if anyone got hit by a falling fig. The restaurant has a free WiFi too, so you can post your at-the-moment photo and #medievalperiod.
This village is also used as a location shoot for a Cypriot TV show.

It is located 40 km southwest of Nicosia, about an hour's drive. It lies in the countryside of Pitsilia, elevated at 900 metres. From the mountain of Trodoos, it is on the southeastern slope.
Here are other points of interest that you can visit:
1. Lazania Village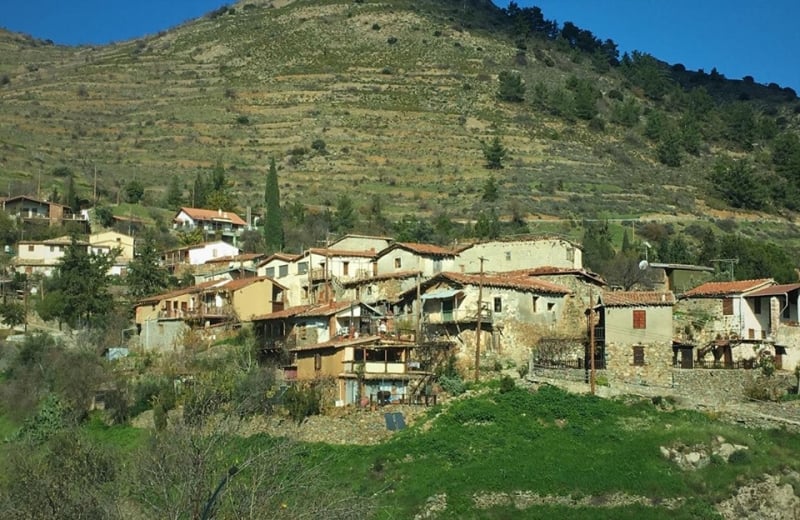 It is a destination for hiking and nature trails.
2. Machairas National Forest
Machairas National Park is home to hundreds of plant species and various animal species, mammals and reptiles.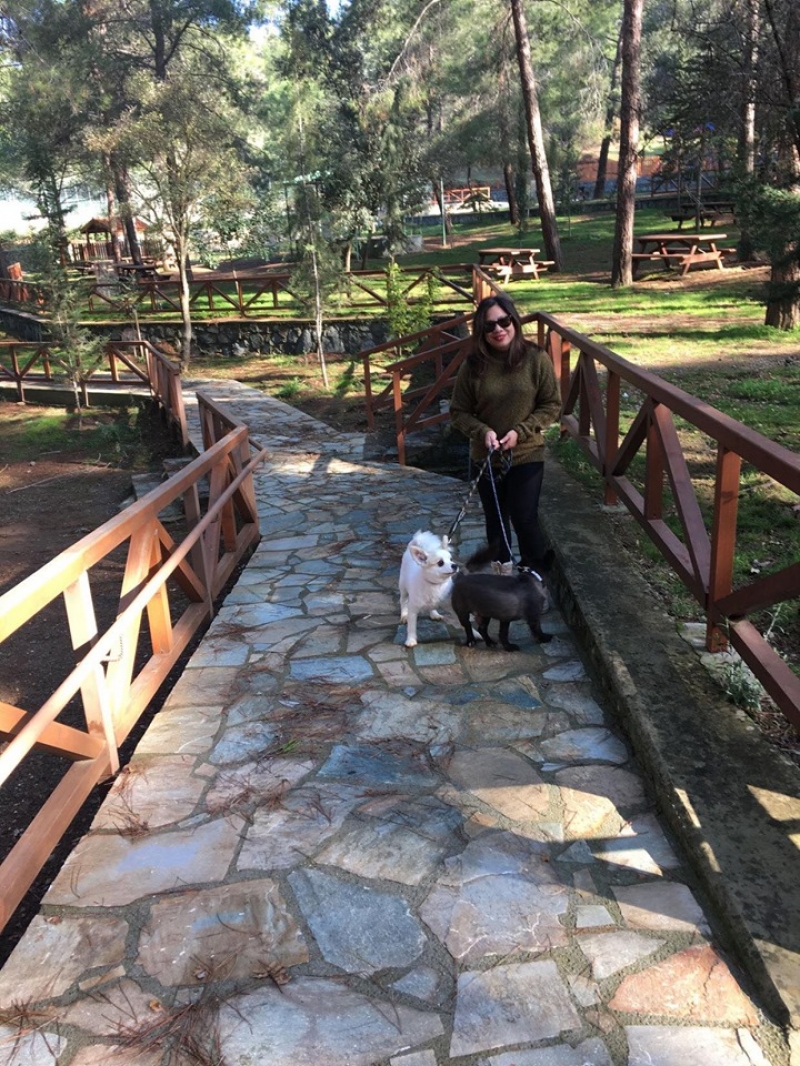 It has three picnic areas with grilling facilities and a playground. This is a popular picnic spot especially when Orthodox celebrates the feast of Virgin Mary every 15th August, known as Dormition of Theotokos or The Falling Asleep of the Virgin. Families and friends look forward on this major holiday every summer to get together.
And for those who love nature trails, there are five trails of about 19 km route. One trail is dedicated to those in wheelchairs and there are bicycle tracks, too!
There's a smell of freshness as I walked through the forest. Along the way, I found some eucalyptus and wild mushroom. Then I sat on the picnic area listening to the sounds of nature – the wind touching the branches and leaves, birds chirping, and all sorts of sounds coming from different directions in harmony. It was very calming, another way to pass the time and let your thoughts wander to where you want to be or just be still.
There are so many things you can do here, whether you want something laid-back or ready for an adventure!
3. Machairas Monastery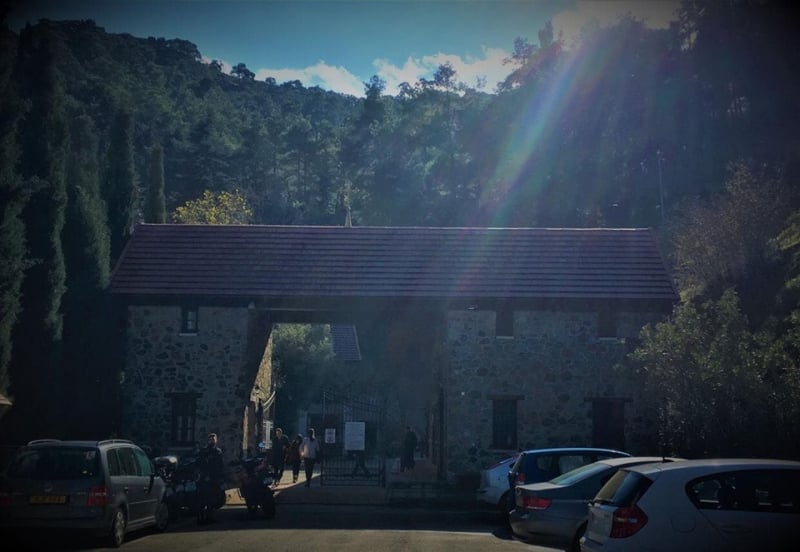 This orthodox monastery is dedicated to Mother Mary of Machairas. I went inside and just like most monasteries, it is decorated with religious icons and chandeliers. I lighted a candle and said prayers. Cameras and phones are not allowed inside.
The monastery has a shop offering organic products, religious items and books. I bought an organic green tea, honey, and eucalyptus ointment. There are about 25 monks running this place.
According to legend, a hermit stole 70 icons painted by Apostle Luke, from Asia Minor to Cyprus. One of the icons is the Virgin Mary which was hidden in the caves. Then two hermits found the icon and in order to retrieve it, they have to use a machete to remove the growing plants in the cave. Hence, the name came from the Greek word knife μαχαίρι (Makhaira).
How did we get there?
We drove a car from Nicosia with the itinerary as follows:
Nicosia to Machairas National Park = about 1 hr and 15 mins
Machairas National Park to Machairas Monastery = less than 5 mins
From Monastery to Lazania = 10 mins
From Lazania Village to Fikardou Village = 15 mins.
As for directions, they can easily be found on the maps.
No entrance fees
Pet-friendly areas too
If the above doesn't work for you, here are some suggestions:
As of the moment, there is no direct bus service route to Fikardou. OSEL buses can provide an assisting route through service calls. Please call (+357) 22335115 or 7777 7755. Contact your local travel agency, for sure they have tour partners here which can provide you with the itinerary to Fikardou. Or you can tap yourself a private tour office or Cypriot local guide here. Approximate rates as follow:
Up to three persons = US$140
Between 4-7 persons = US$280
General Inclusions: one-day car service (7 hours), guide and light snacks
Hope these help! Ping me if you have questions.
Ας πάμε στην Κύπρο. Let's go to Cyprus!