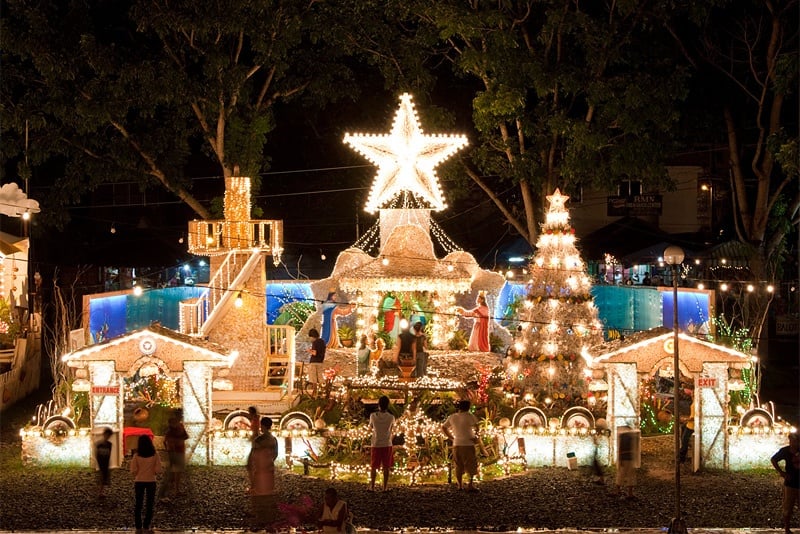 Image credit: Eugene
In a few days, it will already be Christmas. It is one of the most (if not the most) celebrated holidays in the country, and it has consistently been observed from generation to generation. Christmas season in the Philippines is probably one of the longest in the world, informally starting in September and ending by late January (or the Chinese New Year). During these times, everything feels fuzzier, and you'll know it by heart that Christmas is already here. Despite the modern times and advancing technology, there are a lot of Filipino Christmas traditions that are still being practised today.
Also read: 8 Reasons Why Christmas is More Fun in the Philippines
1. Christmas parties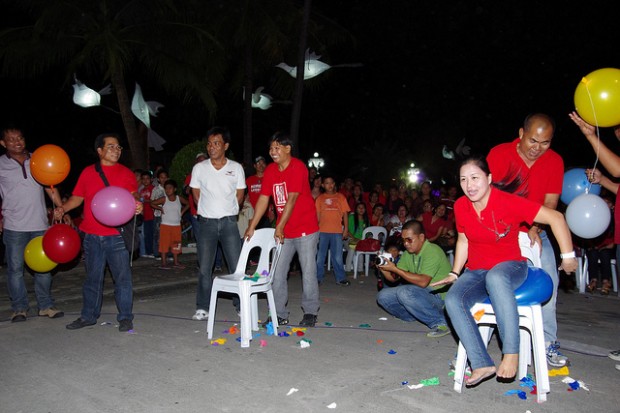 Image credit: Ilocos Norte
Christmas parties come in different versions, themes, colours, and every other ingredient you can think of – whether it is a party held in the barrio or an extravagant soiree in venues for companies in the urban areas. Christmas parties here are surely filled with excitement and loads of fun. If you are working in the city, preparations for company Christmas parties can start as early as the September (there goes your dancing skills being shown to the entire company again and your balloon-popping prowess unleashed once a year).
Also read: 7 Unique Ways to Celebrate Christmas in the Philippines
On a warmer note, some companies and communities celebrate Christmas parties with the underprivileged. They visit orphanages, home for the aged facilities, and hospitals. Besides, it is the season of giving, and what better interpretation can we give than to share our blessings and our time with others. If your group hasn't tried this setup before, then this is something worth considering.
2. Puto Bumbong and Bibingka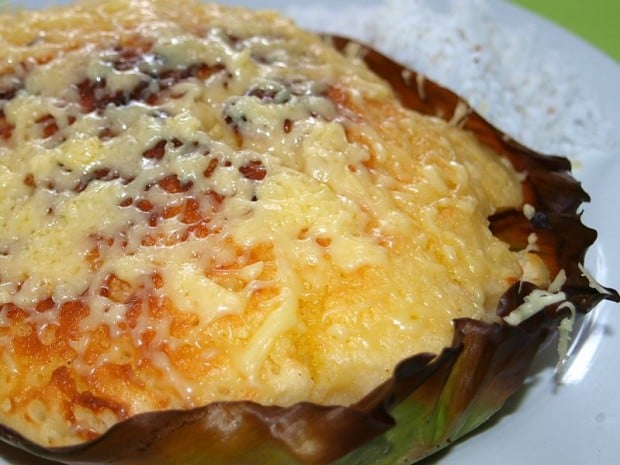 Image credit: Roberto Verzo
The weather during Christmas season is very conducive to having a quiet afternoon with a serving of puto bumbong or bibingka with a cup of hot chocolate or tea. There is something about these traditional delicacies that complete the Christmas season experience, perhaps due to the homemade appeal and the memories that surround them. Nowadays, there are specialty restaurants and cafes that serve these all year round, but nothing beats the traditional and on-season ones.
3. Monito Monita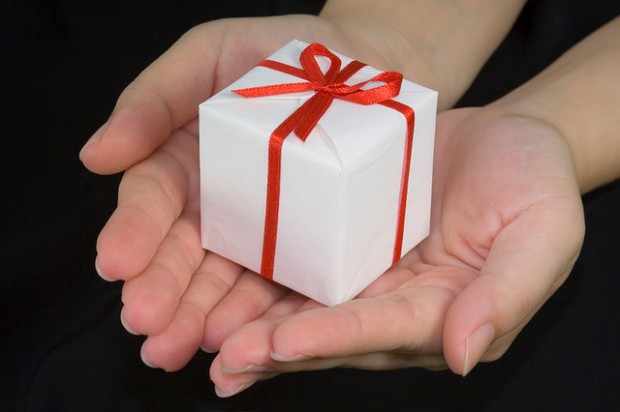 Image credit: Asenat29
This is the "Secret Santa" with a Filipinised touch. Officemates or classmates hold mini-exchange gifts for several days, giving a "gift" that meets a particular criterion or description. These small acts of giving are such a fun way to amp up the days before Christmas. The most usual categories include: something sweet, something red, and something long.
4. Exchange gifts
Image credit: Kelvin Kay
This is the main event of gift-giving among colleagues, classmates, and loved ones. Exchange gifts usually start with a draw (often with a codename) and will be revealed during Christmas parties or Christmas Eve.
Also read: 10 Proudly Filipino Christmas Gift Ideas
5. Simbang Gabi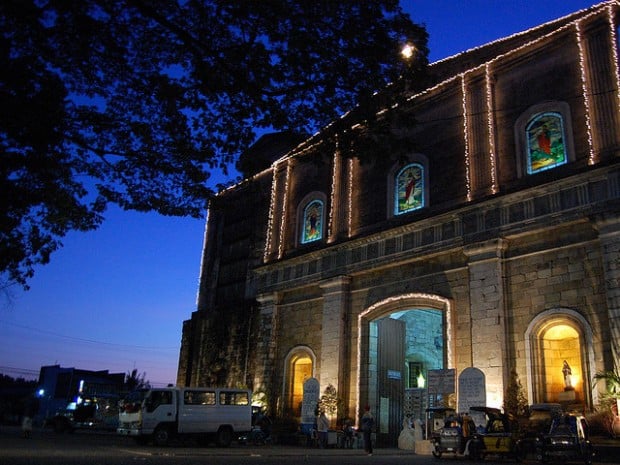 Image credit: Shubert Ciencia
As a predominantly Catholic country, Simbang Gabi is one of the oldest traditions still being practised today. Simbang Gabi is a nine-day series of masses from December 16 to December 24 and has varying schedules from as early as 3:00 AM to as late as 7:00 PM. The last day of the series is called Misa de Gallo, which is celebrated around midnight of Christmas Eve.
6. Noche Buena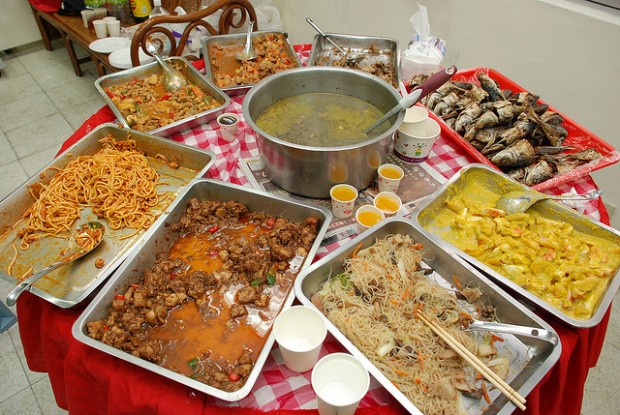 Image credit: Lennon Wong
Whether the celebration is something grand or something intimate and simple, Noche Buena is one of the last few remaining traditions that allow us to have a meal together with the family. This is a heartwarming activity in which generations come together to share one special evening, away from the buzz of city noise or work stress. Noche Buena is a meal that is often served with dishes from Spanish, Chinese, and Filipino cuisine. This is also one of the meals often blamed by some people for "No Shape December" (like me).
7. Aguinaldo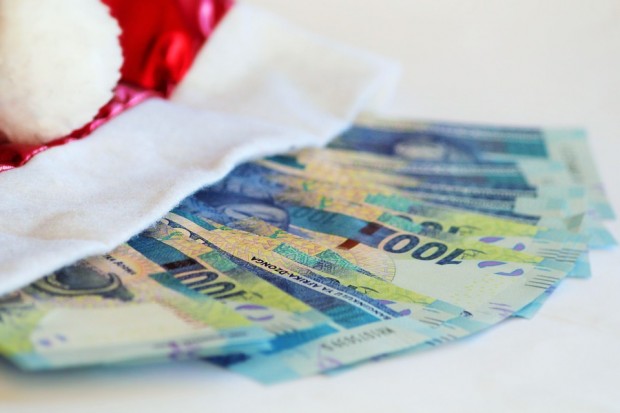 They say that Christmas is only for kids. To a certain extent, that might be true, especially in the case of Aguinaldo or pamamasko, where children are given money whenever they visit their godparents and relatives.
Allow me to end this article with the chorus of probably the most quintessential Christmas song in the Philippines:
Let's sing Merry Christmas, and a Happy Holiday
This season, may we never forget
The love we have for Jesus
Let Him be the One to guide us
As another new year starts
And may the spirit of Christmas
Be always in our hearts…
Merry Christmas, and may its true meaning stay in our hearts!