We all have our moments with our nanays, whether they're disagreements, funny stories, common interests, petty arguments, etc. We love our moms, all the same, even more than we love travelling. But if we put two and two together, mother plus travelling, we know we're in for an eventful adventure. If you think about it, Filipino moms can make the best travel buddies!
Also read: 10 Things You Can Do In The Philippines For Your Mom On Mother's Day
1. She's always ready for emergencies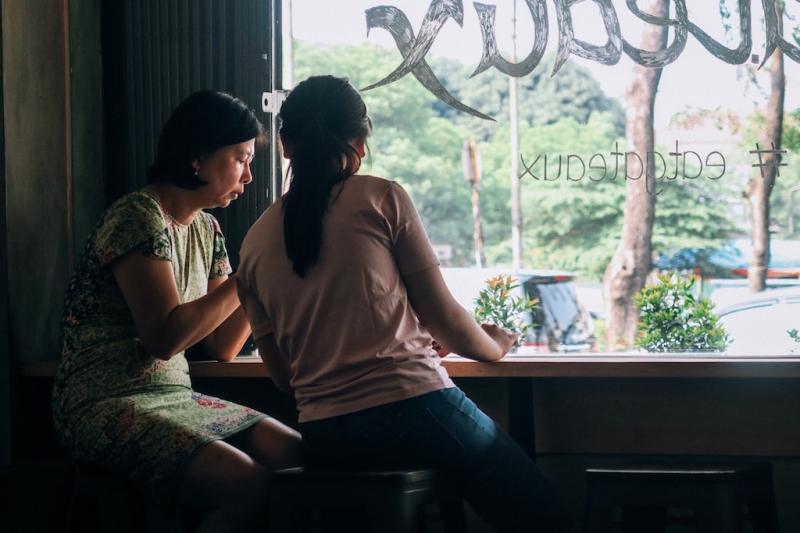 There's just something about Filipino moms when it comes to emergencies because they seem to always know what to do or the proper steps to take. Perhaps it's thanks to the years of experience or their own fair share of travelling. Whatever it is, pasalamat nalang tayo kung kasama sila sa pagbiyahe!
2. She's not afraid to fight with anyone for you
Is the hotel service stressing you out? The tour guide being difficult to coordinate with? Or maybe the airport security is trying to intimidate you. Here comes nanay to the rescue because no one messes with her anak! She'll defend you, speak for you, even fight other people for you if she even sees an inkling na inaape na anak niya. You end up not being frustrated anymore, just sorry for whoever she's picked a fight with.
3. She'll always pack better than you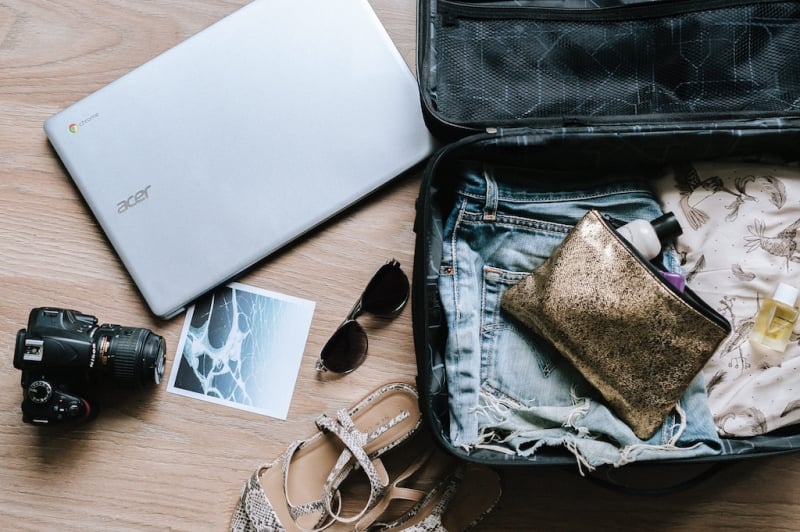 Not just better than you, but also for you. "Anak, bakit ang gulo ng maleta mo? Pwede ka pa maglagay ng gamit sa akin kung hindi na kasya diyan." Filipino moms are always neat when they pack their things in their maleta, and by some miracle, they always have room for anything extra you need to keep. So you do your part in the packing, but you don't stress over it. Nanay's got your covered.
4. She makes sure you don't forget anything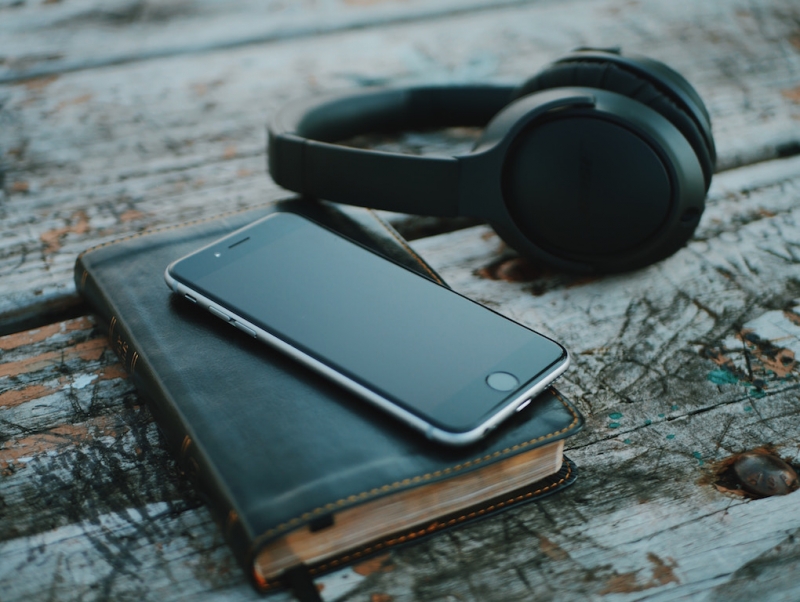 "Anak! Yung cellphone mo naiwan mo nanaman nakapatong kung saan-saan!" How many times have you heard your mom react in this similar way to other things? Probably many. But that's just how Filipino moms are. Their eyes are so sharp when it comes to your belongings. It might get annoying at times, but hey, if that's your passport she notices being left behind, you'll thank God that you're travelling with her.
5. You'll feel safer anywhere with her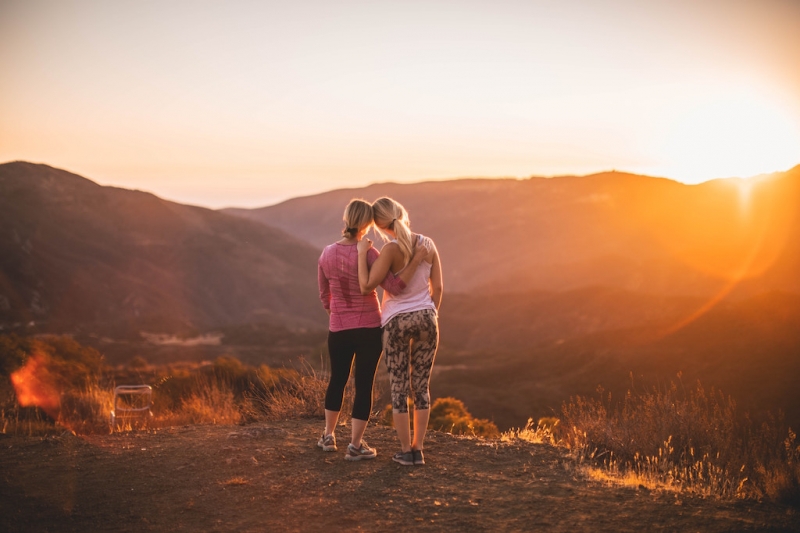 In general, you always will. Wherever you are, whatever you're doing, if you know your mom's in the same area as you, you know that there's someone to run to. Simple as that!
6. She'll bring baon whether you know about it or not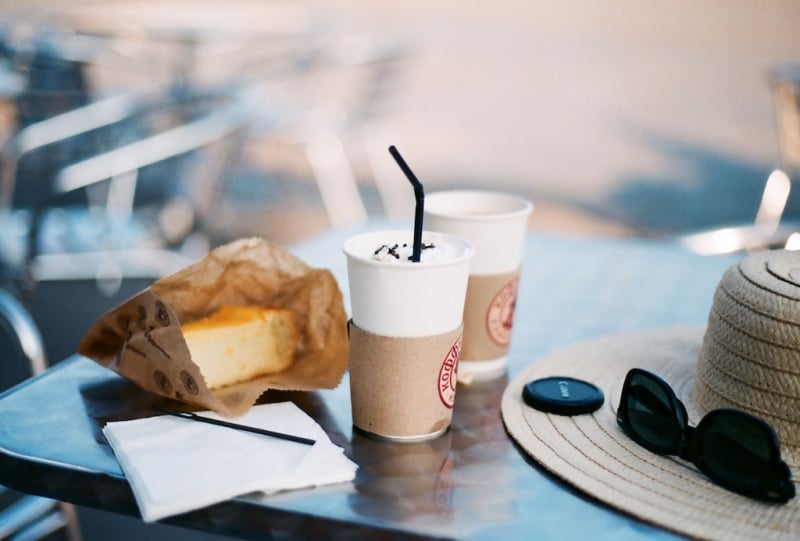 "Ma, nagugutom na ako."
"Eto anak, may binaon akong biscuits at tinapay."
Filipino moms love bringing snacks with them whenever there's an outdoor excursion. She always wants to make sure that you have something to chew on if ever your appetite starts to act up before you eat your full meals. Hindi ka magugutom pag kasama mo si mommy, bes!
7. You'll be forced to tipid
You're in another country and you want to buy a souvenir for yourself, but it's pretty pricey. Your mom sees you, and says "Anak, makakahanap ka naman ng mas murang ganyan sa Pilipinas." You struggle. You know she has a point, so you end up buying  something else entirely. Something cheaper. Something more practical. You feel bad about it. But then you realize you've saved enough money to have a fancy dinner before you head home to the Philippines precisely because you didn't splurge on something that wasn't worth it. Plus, you don't have to spend extra for that delicious dinner. Once again, nanay knows best.
8. You won't get random calls from her anymore
Of course, you won't. You're travelling with her. So instead of getting phone calls in the middle of the day or night asking how you are or where you are, you'll just be enjoying each other's company while you're on the same vacation. Instead of paranoid phone calls, your mom might even become more lenient to what your plans are and join you in the fun.
9. She's obsessed with taking photos of you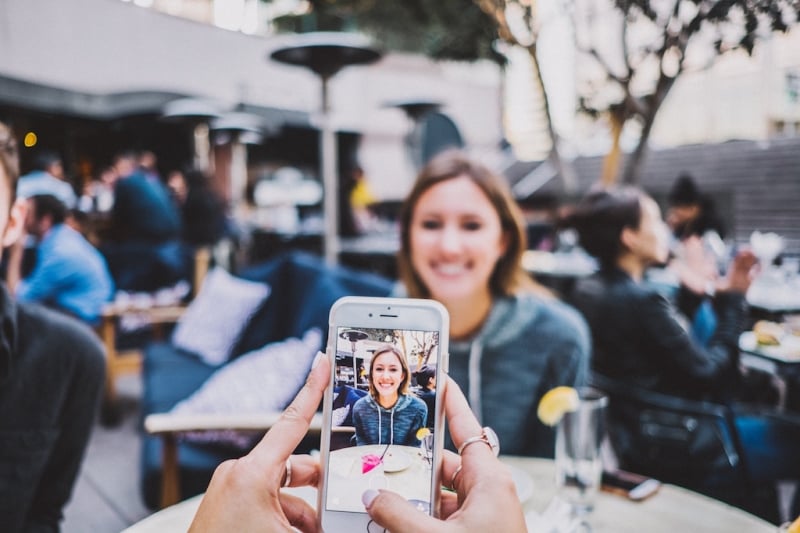 "Anak, dali! Tayo ka diyan tapos pose ka!"
We've heard this one too many times when we're travelling with our moms. Sometimes, it's embarrassing, but for those who love uploading photos of themselves on social media, the more options, the better! So give your nanay what she wants and stand there as she takes a gazillion photos of you. You're getting something out of it too anyway.
10. If you're lucky, she'll even arrange the whole trip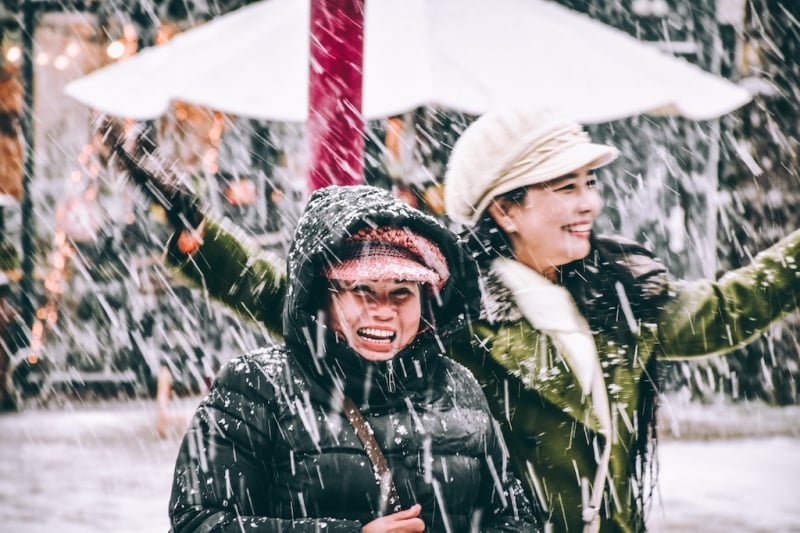 You should be so lucky if your mom's travelling with you, because some moms are even willing to organize the whole trip, from itinerary, accommodations, and if they're feeling extra generous, they'll cover the expenses. If they're not arranging the trip, you can be sure that Filipino moms will still somehow, in their own way, treat their children to something during the vacation. Hindi matatapos yung bakasyon na walang libre si nanay! That's how much Filipino moms love their kids, and we love them too.
Also read: Family Outing Ideas In And Around Manila Under Php1,000
Let's take a moment to appreciate all the things they've done for us, and still continue to do. As travellers, a big part of what they do for us is allowing us to go on our adventures so that we can have the time of our lives. But, let's face it, if we're with our nanays, it's always the best time.