Filipinos love Southeast Asia (SEA). The region is visa-free, cheap and exciting. But once you've "been there and done that", you'll start asking yourself, "Where can I go next that won't break the bank?"
Lucky for you, frugal Pinoys, I've got a few destinations in mind for quick, affordable getaways.
Also read: 10 Countries Filipinos Probably Didn't Know They Can Travel To Without Visa
1. Hong Kong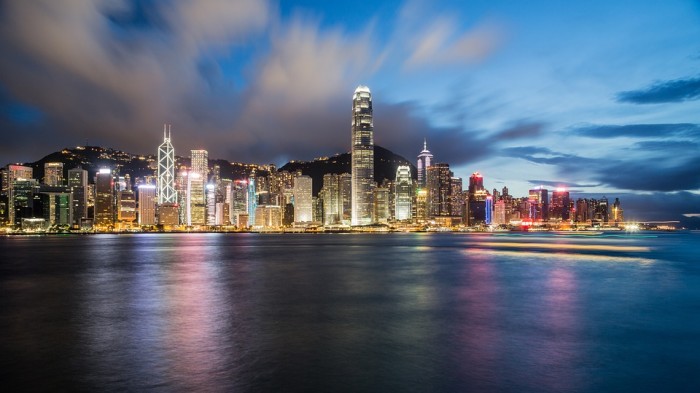 Hong Kong is one of the two non-SEA cities near the Philippines (a little over 2 hours from Manila by plane) that's visa-free for Philippine passport-holders (for a maximum stay of 14 days). This means you can easily come back if you want to. And trust me, you will want to!
Despite being a global financial centre, this city is considerably affordable — for food-tripping, partying, shopping and sightseeing — compared to its rivals, London and New York. Here, you'll find the world's cheapest Michelin-starred restaurant, Tim Ho Wan. Their barbecue pork buns are to-die-for! Not to mention, you can travel from one district to another — like Tsim Sha Tsui to Central — by ferry for as cheap as HKD 2 (PHP 12) whilst getting a fantastic view of Victoria Harbour!
One visit is definitely not enough to explore this vibrant city. You'll get so addicted that you'll want to return 2, 3 or maybe, 10 more times!
Airfare: Can go as low as PHP4k+
Visa Required? No
Also read: A Simple 3-Day Hong Kong Itinerary for Your Long Weekend Trip
2. Macau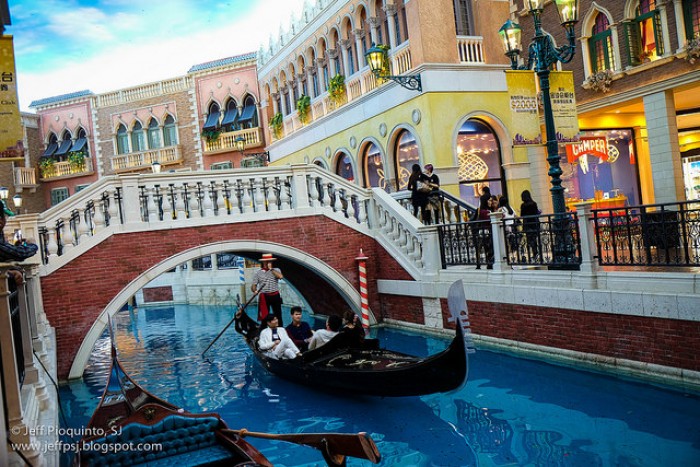 Image credit: Bro. Jeffrey Pioquinto, SJ
Just a ferry ride away from Hong Kong is the other visa-free city that Filipinos can visit — Macau, also known as "the Las Vegas of Asia". And just like the real Sin City, larger-than-life hotels, glittery lights and top casinos dot this gambling region of China.
Not to worry! You don't have to be a high-roller to set foot in Macau. There are other things to do that don't involve throwing away your life savings on a game of roulette. This includes searching for the original Lord Stow's Bakery for mouth-watering egg tarts, window-shopping at the Venetian and climbing up a hill to get to the Ruins of St. Paul's Cathedral.
Airfare: Can go as low as PHP4k+
Visa Required? No
3. Taipei, Taiwan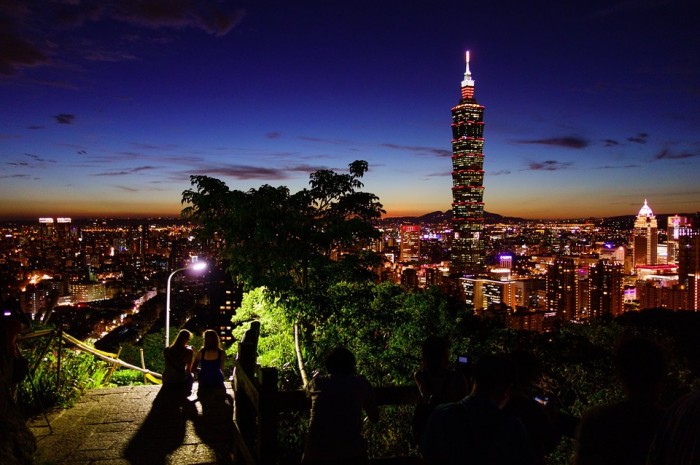 Taiwan is the closest country to the Philippines but many Filipinos tend to overlook this tiny island. Could it be because of the visa restrictions? Perhaps! But obtaining one is easy so don't let this minor inconvenience stop you.
Taiwan is a gorgeous country! And its capital, Taipei, is just perfect for penny-pinchers. Night markets and cheap eats are in abundance! You can't go wrong with the free attractions too, such as the Chiang Kai-shek Memorial Hall and the Lungshan Temple. You need NTD 500 (PHP 700) to be able to enter the Taipei 101 observatory, though. But if you don't want to ride up to the top of one of the world's tallest skyscrapers, you can still admire it from afar — at no expense!
Airfare: Can go as low as PHP6k+
Visa Required? Yes (unless currently holding a valid visa/permanent residence card from the US, Canada, Japan, UK, Schengen, Australia and NZ)
Also read: How to Travel Taiwan on a Budget
4. Seoul, South Korea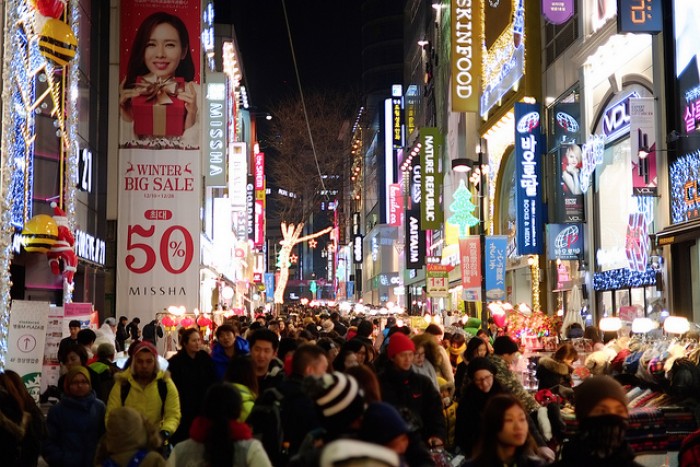 Image credit: el_ave
Yes, it's possible to visit Seoul on a tight budget despite the fact that it is considered as one of the most expensive cities in the world. You just need know a few tricks — starting with booking cheap flights and accommodations. Monitor airline promos from Cebu Pacific and Philippine Airlines to be able to book your airfare at the lowest possible price. As for accommodation options, go for 3* hotels or hostels. Their amenities are pretty much equivalent to the ones you can get from 4* hotels of other countries. Buying attraction tickets online as well as getting a T-money card (public transit card) will also save you money.
Finally, the freebies! The best things that you can get at no cost in Seoul are A.) make-up (from all the samples beauty stores give away in markets like Myeongdong) and B.) super fast Wi-Fi (from their 1,000+ free hotspot zones).
Airfare: Can go as low as PHP6k+
Visa Required? Yes (except if travelling to Jeju Island only)
Also read: A Filipino Traveller's Guide to Visiting Korea for the First Time
5. Shanghai, China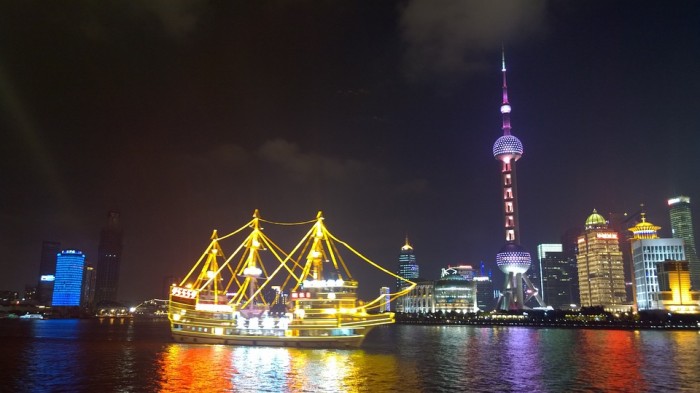 Although they say you need to have an Average Daily Balance (ADB) of at least PHP100k in your bank account to secure a Chinese tourist visa, you don't need to spend that much when you're actually there. You can survive with way less in major Chinese cities like Shanghai.
How? By simply walking around! Yes, a lot of Shanghai's top attractions are best viewed/explored on foot, such as the Bund, the Pudong District, the Shanghai World Financial Centre, Century Park, and many more! So skip the expensive cab ride. You don't need it!
Airfare: Can go as low as PHP8k+
Visa Required? Yes
6. Osaka, Japan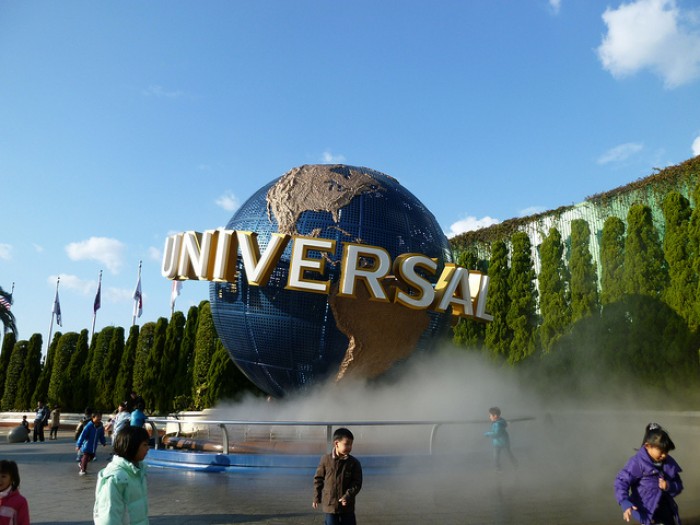 Image credit: [email protected]
The Japanese yen depreciated quite a bit in recent years. Couple that with low-priced direct flights from local airlines plus newly relaxed multiple-entry visitor visa policies from the Japanese Embassy and you've got a very affordable Japan.
Japan has a number of cities worth exploring but I suggest you start with Osaka. Why? Because of these magic words — The Wizarding World of Harry Potter, located at Universal Studios Japan. Okay, while it is true that a day pass to the theme park will set you back around JPY 7,200 (PHP 2,800), you can scrimp on other things like food and souvenirs.
Osaka has a thriving street food scene. Thus, you mustn't leave without trying takoyaki and okonomiyaki, which you can get for only JPY 400 (PHP 160). Also, its main shopping district, Shinsaibashi, is overflowing with great deals on clothes and accessories. Need I say more?
Airfare: Can go as low as PHP9k+
Visa Required? Yes (now grants 5-year multiple-entry visitor visas)
Also read: My 7-Day Trip to Japan: Travel Tips & Cost Breakdown for Filipino Travellers
7. Guam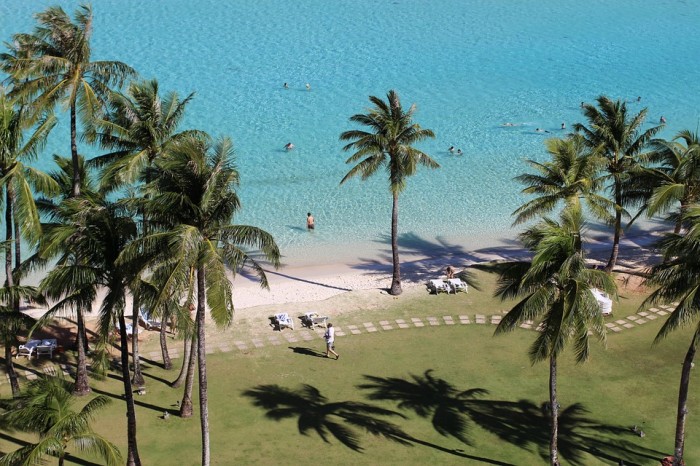 Thinking of flying to Hawaii? How about putting that off for a while and heading to Guam instead? For those of you, who have never heard of Guam, it is the closest US territory to the Philippine islands, which makes flying there fast and cheap.
Thus, this begs the question: Why would I go to Guam? Well, aside from the fact that the beaches, water parks and sunset sessions are fantastic, Guam is also a shopper's paradise. It's home to the largest K-Mart in the world as well as Guam Premier Outlets (GPO), where you can  get amazing bargains on US brands like Nike, Calvin Klein, Tommy Hilfiger and Nine West. I guess being a Pacific island under the US jurisdiction has its perks!
Airfare: Can go as low as PHP15k+
Visa Required? Yes (US Visa)
8. Kathmandu, Nepal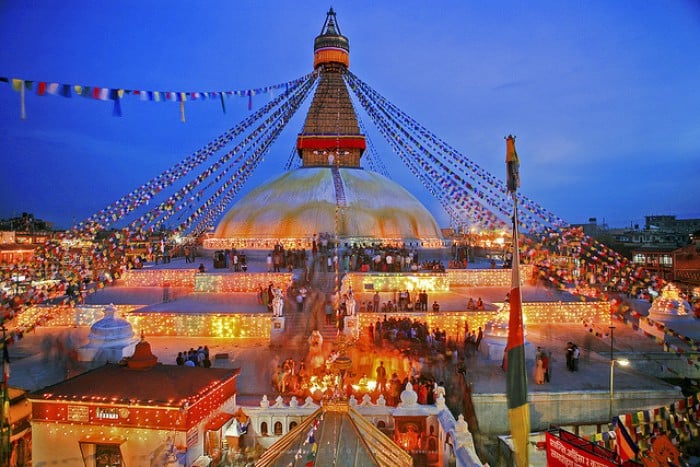 Image credit: SCILLA KIM
Kathmandu is a backpacker's haven. Meaning: Accommodation, transportation, food and tours are generally inexpensive. Prices are even lower now that the country is still rebuilding and recovering from the 2015 7.8-magnitude earthquake that killed thousands of its residents and destroyed a number of its UNESCO World Heritage sites.
Tourism is Nepal's main source of income and you can play a small part in reviving it by visiting this year. And despite the destruction, Kathmandu is still magical and enchanting. If you're into the outdoors, then you're in luck as there's no shortage of activities to try in this old town.
Airfare: Can go as low as PHP18k+
Visa Required? Yes (upon arrival as long as the traveller has a return ticket)
Also read: 10 Countries with Easy Visa Access for Filipinos
9. Palau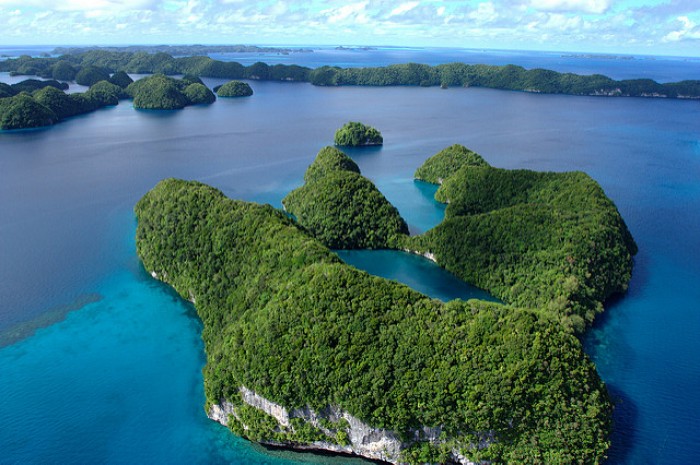 Image credit: LuxTonnerre
Palau is a tiny speck of land in the Pacific Ocean, not far from the Philippines, that's famous for its Jellyfish Lake in Rock Islands. This lake got its name because it's filled with stingless jellyfish. So yup, you can swim and snorkel with them! Of course, since this is Palau's main attraction, it does come at price — USD 100 (PHP 4,800) for a Jellyfish Lake permit, to be exact. However, this will be one of the most unique experiences you'll ever have so I think it will be worth it. Besides, you can offset your expenses on food (burgers and rice meals can be as cheap as USD 3 / PHP 140) and lodging (guest houses can go a as low as USD 50 / PHP 2,300 a night). So what are you waiting for? Head to Palau for your next summer vacation!
Airfare: Can go as low as PHP19k+
Visa Required? Yes (upon arrival as long as the traveller has a return ticket)
10. Dubai, UAE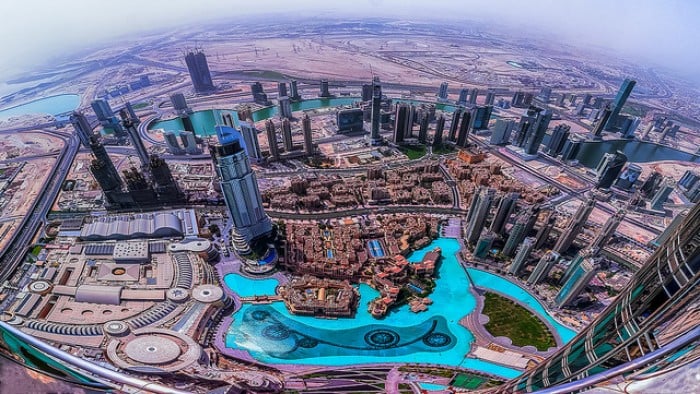 Image credit: Maher Najm On / Off
You wouldn't normally think of Dubai as budget-friendly, given its love for opulence and excess. But you can skip the 7* hotels, luxury rent-a-cars and designer shops in favour of inexpensive experiences.
Take the Dubai Metro to get around. It's one of the cheapest public transport systems in the world. But don't fret. It's world-class! I mean, come on! You can't expect anything less from Dubai. For free drinks, be on the lookout for promos (ladies' night and gentlemen's night) from bars and clubs. For a bit of retail therapy, head over to the spice and gold souks and haggle like a pro. As for seeing what this over-the-top city has to offer, you have a ton of low-priced options — Dubai Miracle Garden, Jumeirah Beach, Jumeirah Mosque and desert safari tours! Staring in awe at the Burj Khalifa and the Burj Al Arab from a certain distance doesn't come with a hefty price tag too!
Airfare: Can go as low as PHP19k+
Visa Required? Yes
For more budget-friendly trip ideas, browse through more articles at the TripZilla homepage. We're overflowing with guides and stories for you!