It's no secret that Pinoy travellers are Instagram-obsessed. We can't help but share our travels on the 'gram! But let's be real — sometimes, it can get tiring looking at the same old photo filters. Recently, a lot of travellers have made it a point to travel with vintage point-and-shoot cameras in hand, or with disposable ones at the very least. Film definitely isn't dead, and we just love the old-school yet super-cool vibes that come with film photos!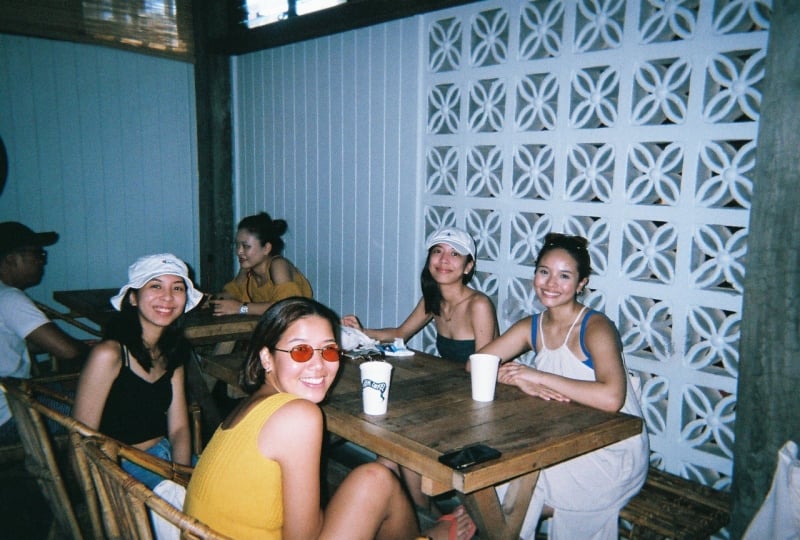 But the thing is, I've gotten my heart broken one too many times. I would drop off a roll of film at the developers', filled with excitement. (Because really, there is nothing quite like being greeted by photos you already forgot about! It's always like a surprise from yourself, for yourself.) Upon receiving my scans, I would almost always be crushed to find that most of my photos came out grey, too dark, or overexposed.
"That's why they made digital cameras," my friends would tell me. "Just use film photography apps instead!" While I'm still partial to the real deal, these really do come in handy — especially for those who'd like to level up their travel photos for Instagram. A lot of these apps will even transform your digital photos and make them look like legit film photos. Pretty cool, I must say!
Film photography apps to level up your photos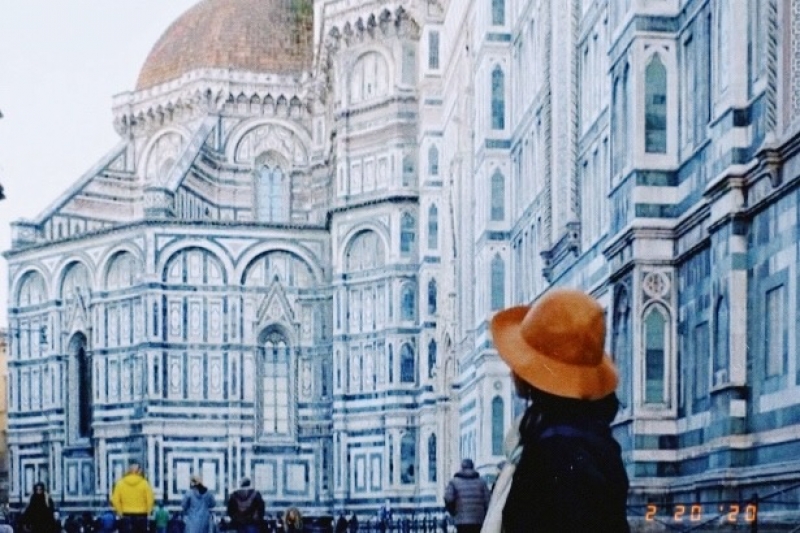 I've scoured the app store for some of the best film photography apps out there. Keep reading to find the best one for you! And hey, maybe like me, you'll eventually find yourself spending the day editing a whole bunch of your favourite travel photos.
Also read: 12 Signs You're Ready to Have a Travel Grid on Instagram
1. FIMO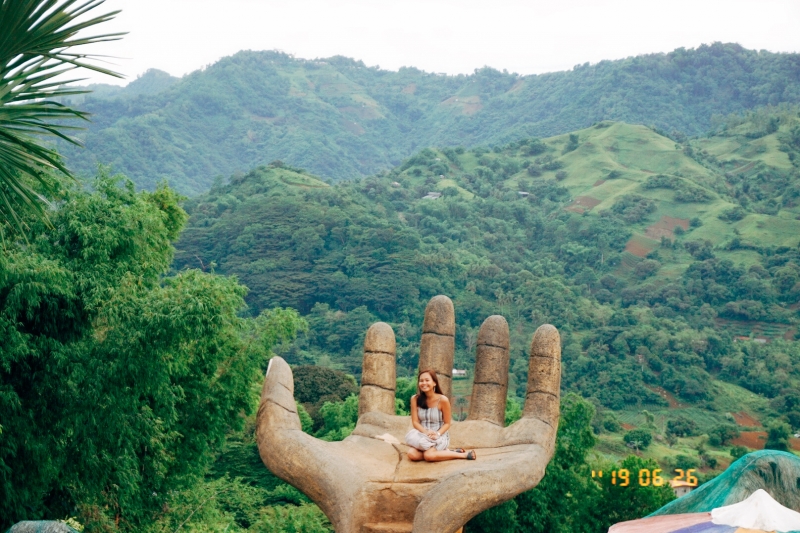 I absolutely love this film photography app because it's really easy to use, and the results certainly don't disappoint. There are two ways to use this app: you can either use it as though it were a point-and-shoot film camera, or you can filter your photos with your choice of preset options. The result? Old-school photos, complete with vintage filters and time stamps.
FIMO comes with a viewfinder, a shutter button, and a switch for turning the flash on and off. In addition, you can also select the film you'd like to shoot with; these are the same presets you can use to filter photos from your camera roll. The free film options include Ilford PAN 100, Lomography LM100, and Fujicolor ISO400. My personal favourite? Kodak EK 80!
Available on iOS and Android.
2. Huji Cam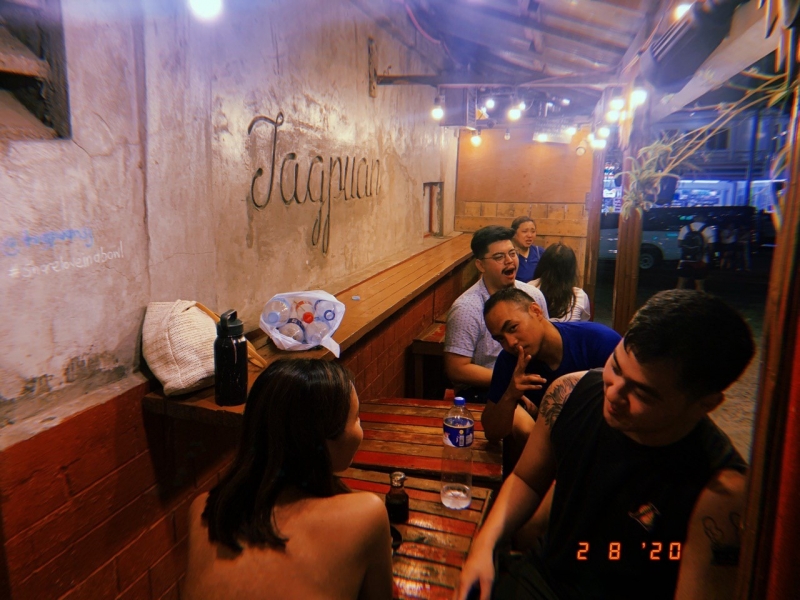 Almost anyone who's active on Instagram is no stranger to Huji. One of the most popular film photography apps on this list, this crowd favourite rose to fame in 2018 — back when all I'd see on my IG feed was one Huji-fied photo after the other! The app got extra famous, especially because it was favoured by celebs like Kim Kardashian and Selena Gomez.
Its tagline, "Just Like the Year 1998" makes Huji's goal very clear: to transport users back to a time where film photography was all the rage. The app is designed much like a disposable camera, with a little peephole, as well as flash and shutter buttons. In the settings, you can choose between the current date or the same day in 1998 for your timestamp. A cool bonus? The app has a self-timer feature, too!
Available on iOS and Android.
3. NOMO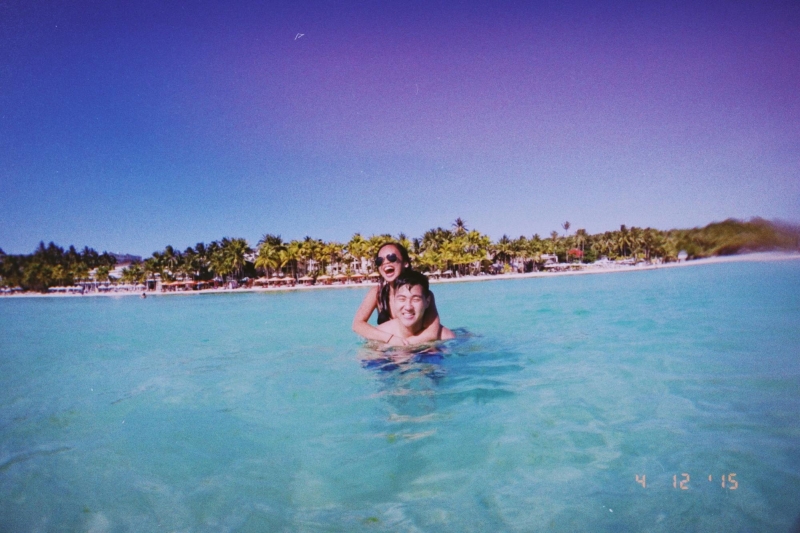 NOMO is another of my favourite film photography apps. This one allows you to choose from various 35mm film cameras, and you can either point and shoot or use selected presets to process images from your camera roll. Sadly, not all the available in-app cameras allow you to import photos. But luckily, the ones that do allow this happen to be the best ones: the Fujifilm disposable camera and the Polaroid camera.
For vibrant, colourful photos, go for the Fujifilm disposable camera! The photos can be processed with grain, light leaks, and timestamps for that cool vintage effect.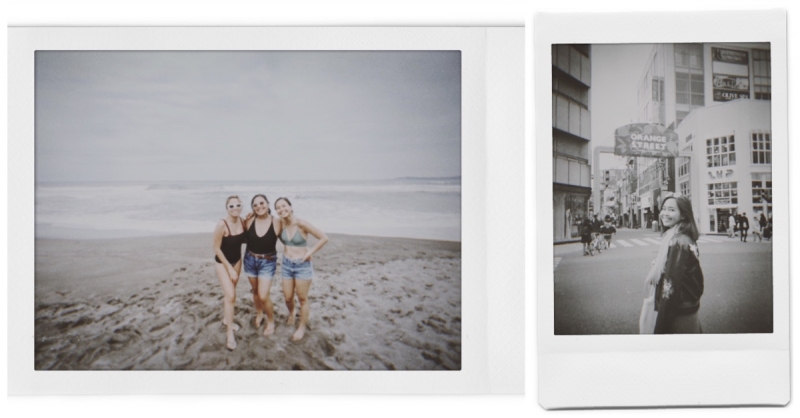 For the longest time, I was on the hunt for the best Polaroid app — one that would make my digital photos look like legit Polaroids. And I think I finally found the one! Whether you're shooting in-app, or simply using photos from your camera roll, you'll definitely be pleased with the results. To add to the fun, the app even requires you to shake your phone to speed up the photo processing — as though you were shaking an actual Polaroid picture!
Available on iOS and Android.
4. Calla Cam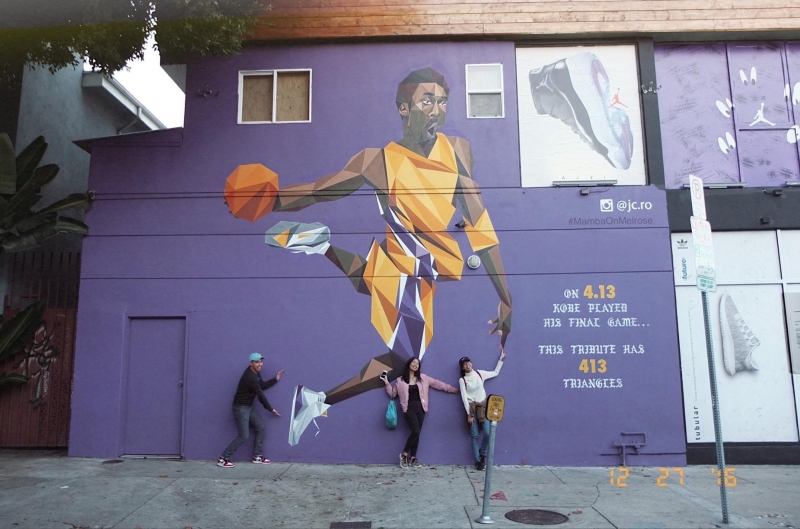 Like most film photography apps on this list, Calla Cam also allows users to point and shoot photos as they please. It's pretty easy to use, too — nothing fancy, just a regular button for shooting as well as another for controlling the flash. As is common for retro photography apps, photos are also processed with timestamps.
If you're a fan of apps like VSCO, then this particular app may just be right up your alley. Similar to the former, Calla has free and paid presets for you to choose from. With options ranging from simple ones with cool, muted tones to more extravagant filters (one, for example, is called 'Party' and turns your photos shockingly bright and adds on playful overlays), you'll definitely have a lot of fun experimenting!
Available on iOS and Android.
5. Dazz Cam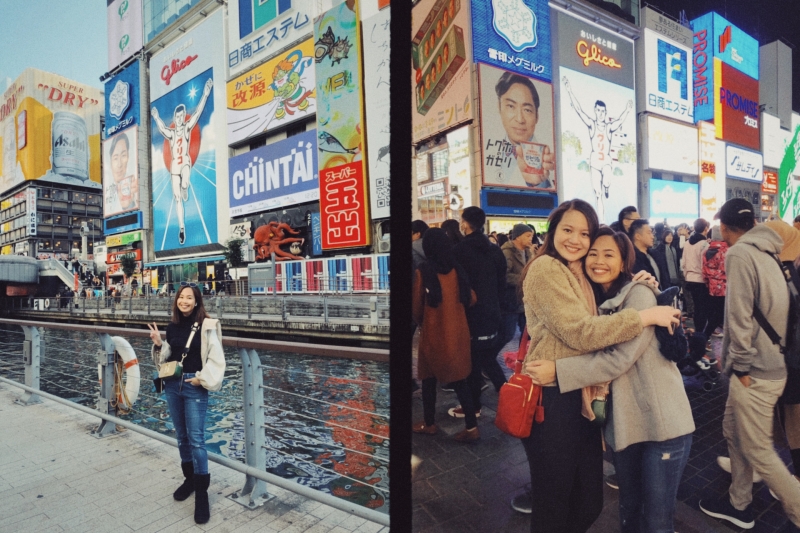 Dazz Cam is another one of the film photography apps I really enjoyed playing around with. There are just so many features to explore! Within the app, you can take your pick of various free and paid cameras. As someone who does not believe in buying apps or in-app features, I've only explored the free offerings — and I'm perfectly happy with them.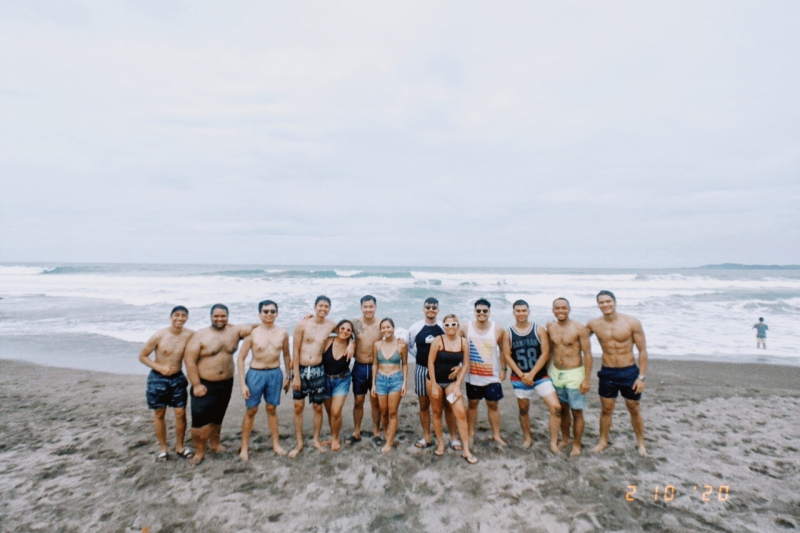 Depending on which camera you choose, you'll be able to decide on other elements such as the type of film, lens, (fish-eye, for example), timestamp format, and amount of light leaks. Dazz Cam also allows you to create double exposures, collages, and 3D versions of photos taken on the iPhone's Portrait mode! Videos can be retro-fied here, too — an ideal app for those who love posting videos and Instagram stories on their travels!
Available on iOS.
6. 1998 Cam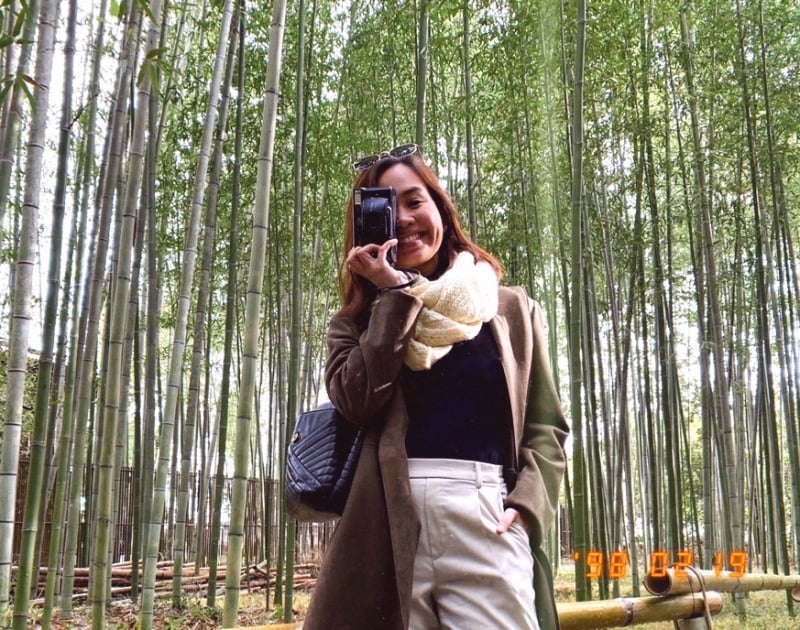 Not satisfied with apps that only let you choose filters? Film photography apps like 1998 Cam are perfect for those who want to be able to manipulate elements like brightness, saturation, light leaks, grain, and more. Like most of those on this list, the app allows for in-app shooting and post-processing of photos. It comes with a self-timer feature, too.
You know how some photos are too obviously taken or processed with apps rather than actual film cameras? The fact that you can control certain photo features via 1998 Cam will definitely help you achieve your desired outcome — specifically, the vintage look you've most likely been coveting!
Available on iOS and Android.
7. MolyCam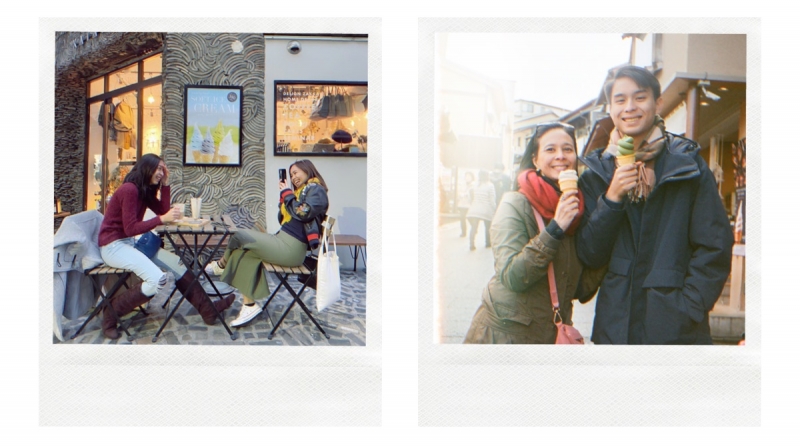 MolyCam is yet another one that those who favour Polaroids will surely love! This app doubles as a point-and-shoot camera and one where you can transform photos from your camera roll into cute Polaroids.
What sets MolyCam apart from the other Polaroid apps on this list? Well, besides adding a frame around your photo, the app also lets you customise it. Users may select presets, choose among various types of light leaks, as well as a wide range of frame types. You can also control the usual features, such as tone, contrast, and saturation.
Available on iOS.
8. VHS Cam – Retro Camcorder FX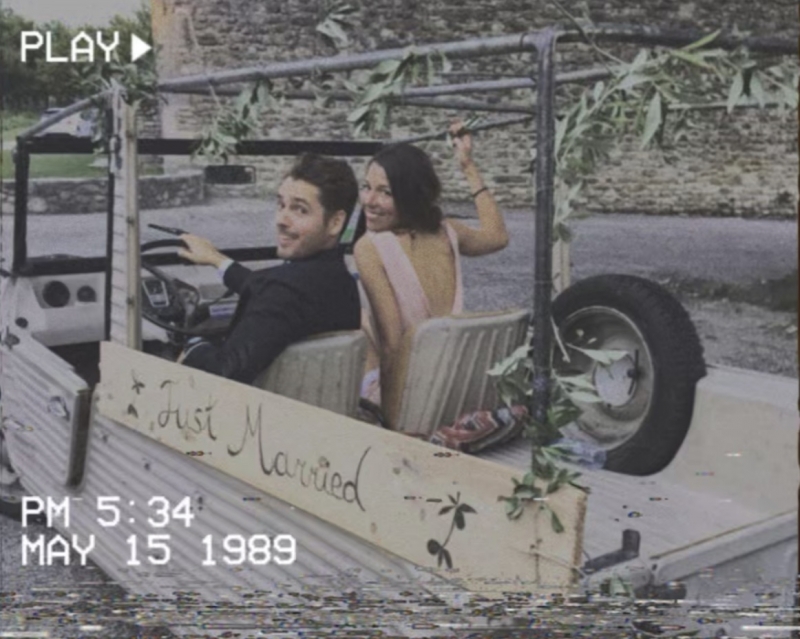 True to its name, VHS Cam makes your photos look as though they were shot with a vintage camcorder! Definitely different from your usual film photography apps, it'll surely provide your Instagram feed with a refreshing change. It's the type that'll have your followers asking you, "What app are you using?"
Don't forget — VHS Cam's free version only allows you to take photos within the app, so you'll want to have it ready with you while you're travelling! 
Available on iOS and Android.
9. Retro Cam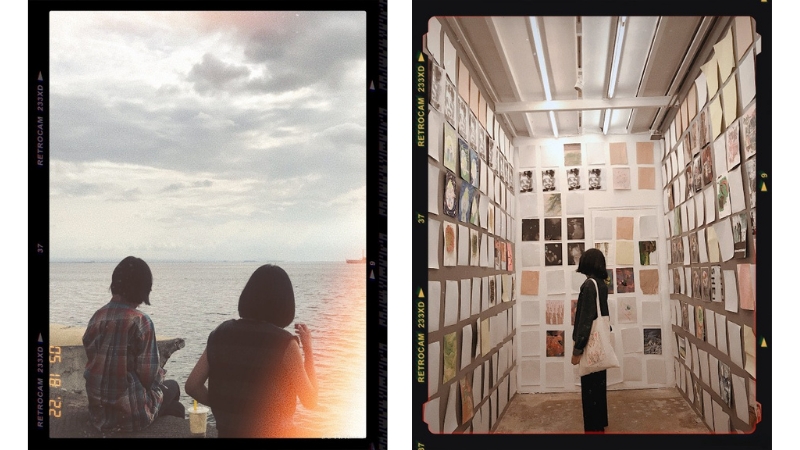 Get your faux film photos in one click with the handy-dandy Retro Cam film photography app. With this application, you can effortlessly imitate analogue photography for that classic '80s retro aesthetic. Tinker with different light leaks, adjust grain, and play with other elements like shadows and fades. You can also easily convert digital photos into masterpieces for your social media feed — bringing out the artist in you! 
Available on iOS and Android.
10. Daze Cam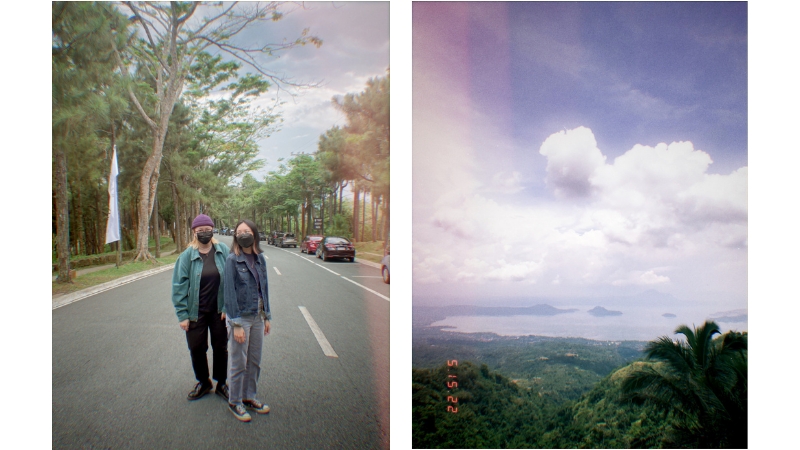 Create photos indistinguishable from a real film photo with a variety of unique effects care of Daze Cam. First, take your pick among filters modelled after disposable and film cameras to achieve a classic '70s midsummer afternoon aesthetic. Afterwards, you can grace your photos with vintage pastel hues, dreamy glow, trendy light leaks, and other nostalgic visual elements. If you're looking for something simple and sleek, this app is definitely worth the storage space on your phone. 
Available on iOS.
11. Kamon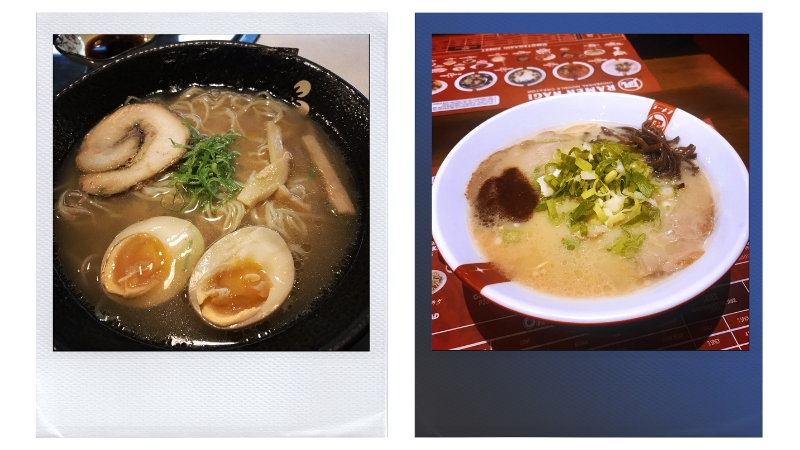 Kamon lets you snap photos on your phone as you would on any film camera. The best part? You can even edit them to look like Polaroid or Instax pictures within seconds! Customise basic elements like the filter and contrast, and adjust the grain on your photos to get a more authentic retro feel. Indeed, another great way to get film-like photos without going through all the work! 
Available on iOS.
12. Old Roll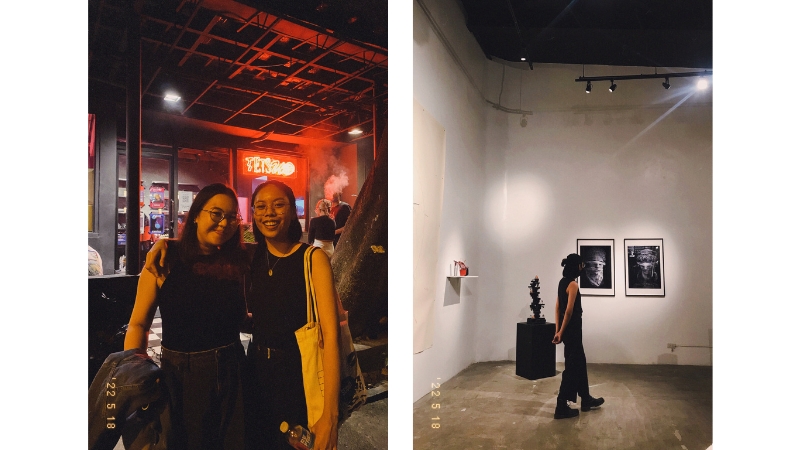 Explore over 30 analogue cameras, vintage overlays, templates, and more in one super-app. Old Roll essentially mimics the most authentic experience of using an actual disposable or film camera. Take advantage of their curated old school presets from instant cameras to fisheye to the classic Super 8mm video camera. With a handy film photography app like this one, you can transport back to the 90s in an instant!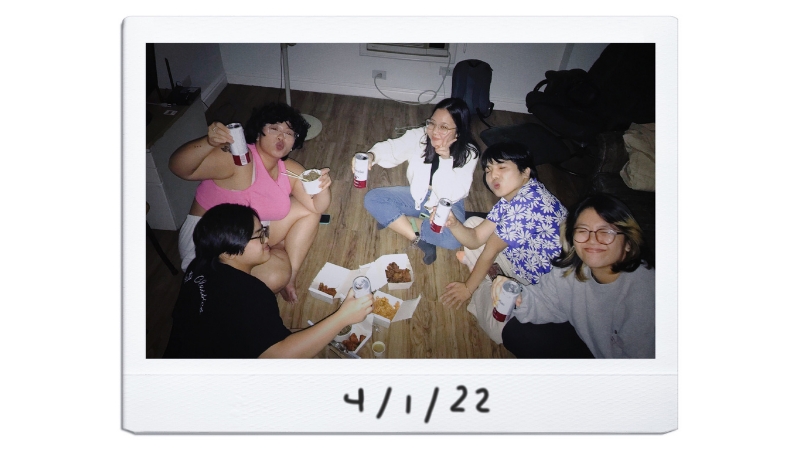 Note though, that there will be a monthly subscription fee if you want unlimited access to all features offered on the app. Still, it's a cheaper alternative to film cameras which require extra care and maintenance! 
Available on iOS and Android.
Also read: 8 Underrated Travel Apps You Should Try
Are you ready to level up your travel grid with these film photography apps? We can't wait to see all your photos! Make sure to tag us on Instagram while you're at it, and use our hashtags #TripZillaPH and #MakeTravelHappen.