It's that time of the year when the singles who are ready to mingle have to amp up their dating game. We know first dates for both boys and girls can be nerve-wracking, especially if you're just getting to know the person. You want conversations to be free-flowing and not stiff. You want that time to be fun and unpredictable.
Whether you end up with your date or not, you want to be remembered as the date who was awesome and easy to get along with. We've got the perfect venues for you to break the ice, get the conversations going, and hopefully turn that spark into a flame. 
Also read: 5 Budget-Friendly Date Ideas For Filipino Couples
1. Dessert Museum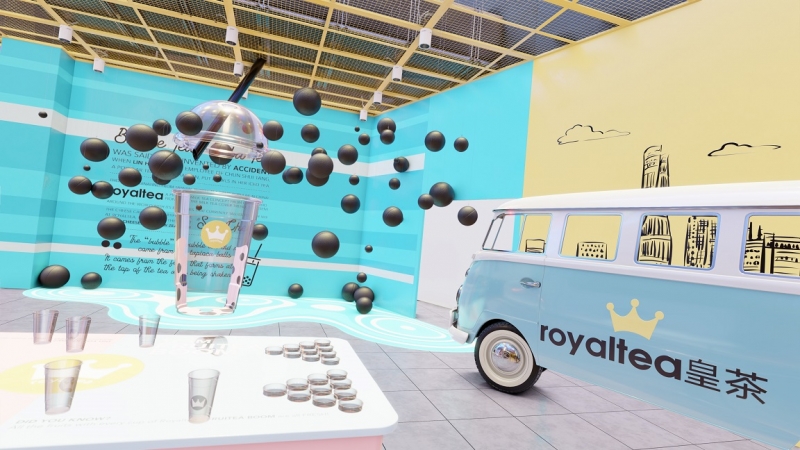 The Dessert Museum has been making waves since it opened on 10 Feb 2018! If both of you love sweets as much as the rest of us, then this museum may be the place where you fall deeply in love.
Kidding aside, the Dessert Museum was created for everyone to revisit their childhood's most influential and flavourful treats. According to the brilliant minds behind this museum, it's where every sweet becomes its own world. When you enter, you'll find whimsical interiors that practically scream no to awkward silence on the first date!  And it will all be thanks to the tempting and most picture-perfect museum yet. 
Tip: Book online to get a cheaper rate.
Sip Boba at the newest Royal Milk Tea Room
Not all desserts are created equal. Some are extra sweet, bubbly, and exciting!
Having partnered with Royaltea, The Dessert Museum is bringing to life a Royal Milk Tea Room starting 15 Feb 2020! Along with your date, explore the Giant Straw Noodle Forest or dance around the Tapioca Disco Tunnel. Play a game of Milk Tea Pong, or try your chances on the Giant Human Claw Machines for FREE milk tea. Without a doubt, refreshing IG-worthy opportunities await you at The Dessert Museum!
2. Food parks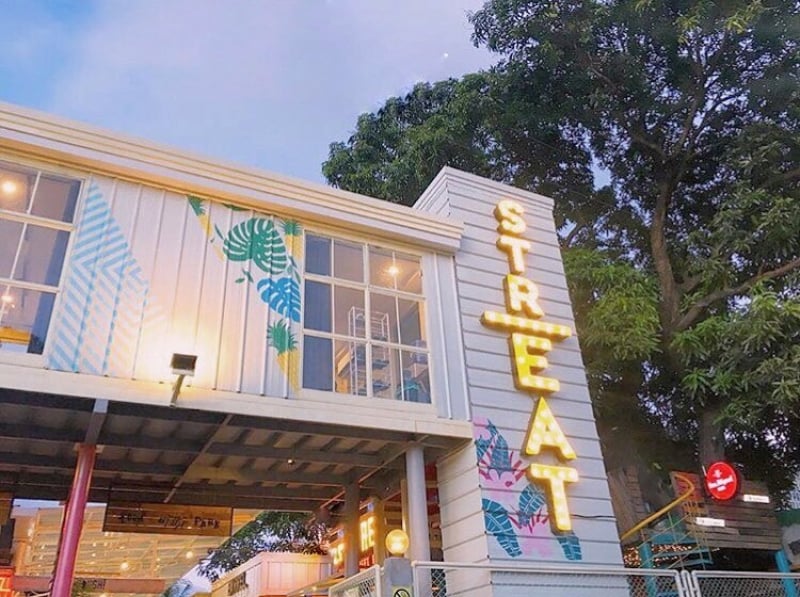 This is not a popular idea for a first date, but it's a fresh one. People bond over food. Why should two people on a date be any different? Instead of going to a fancy or your usual restaurant, do the rounds in food parks. You'll have more choices and interesting ones for that matter. They often open in the evening and are usually decorated with a lot of lights that make them look like elevated food markets. This makes for a chill yet lively ambience.
Tip: Try to get there earlier so you can reserve a good spot.
Places to try:
North: StrEAT Maginhawa Food Park (Maginhawa),  Kantorini Food Park (Katipunan Ave.), The FoodTruck Manila QC (Kamias Road), 
South: Arkipelago (San Antonio), Hole in One Food Hub (Bayani Road), South StrEAT (Silang)
3. Restaurants with views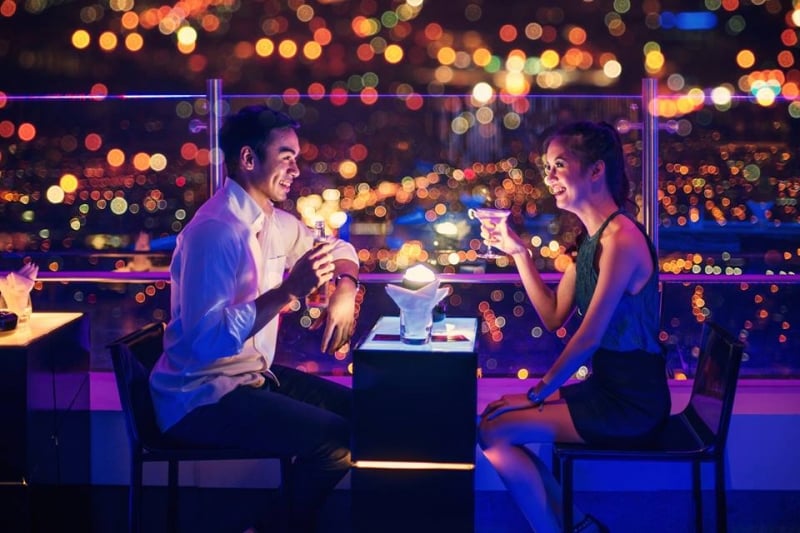 If food parks aren't your thing, you can still make a dining experience with your date memorable if you're dining with a view. I mean, who doesn't love a good bird's-eye view of the city, right? Eating out at night is the best time. Not only do you get to enjoy the nightlife, but you can watch the city lights come to life. It isn't an over-the-top effort, but it's still a solid one. If you're into drinks and long comfortable conversations under the night sky, this kind of date may be what you need.
Also read: Staycation Ideas in Manila: 10 Hotels with Relaxing Rooftop Pools
Places to try:
North: Cloud 9 (Antipolo), Bawai's (White Plains), Ace Water Spa Roofdeck (Kapitolyo), Marco Polo Rooftop (Ortigas)
South: City Grand Hotel Rooftop (Makati), Sky Deck View Bar (Intramuros), Bellevue Bar (Alabang)
4. Mind Museum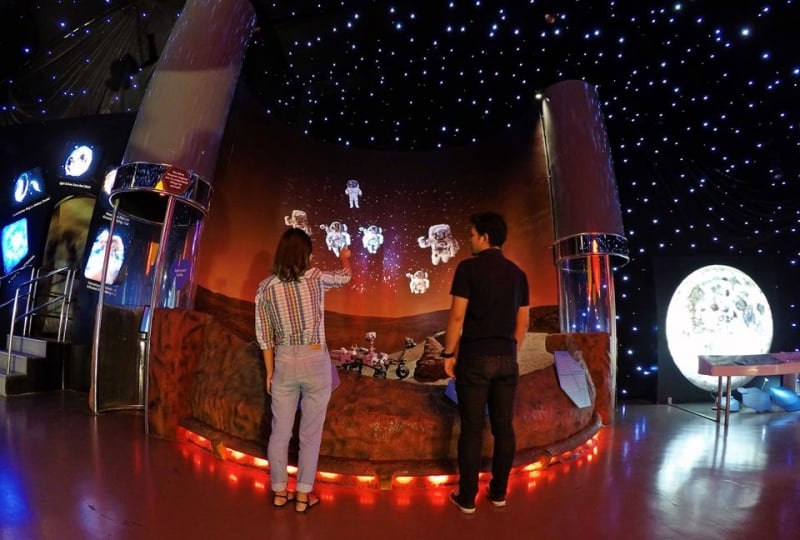 Why not have a fun and adventurous first date instead of the usual mellow one? Everyone knows by now that the Mind Museum unleashes the kid inside all of us and gives us all one heck of a good time. Get lost in the scientific games and interactive booths that'll definitely make both of you smile and laugh.
Another great thing about Mind Museum is that it sits in the middle of Bonifacio Global City, so you have a lot of eateries to choose from before or after your museum experience. It's a great combo for a first date. And THAT will surely break the ice.
5. Intramuros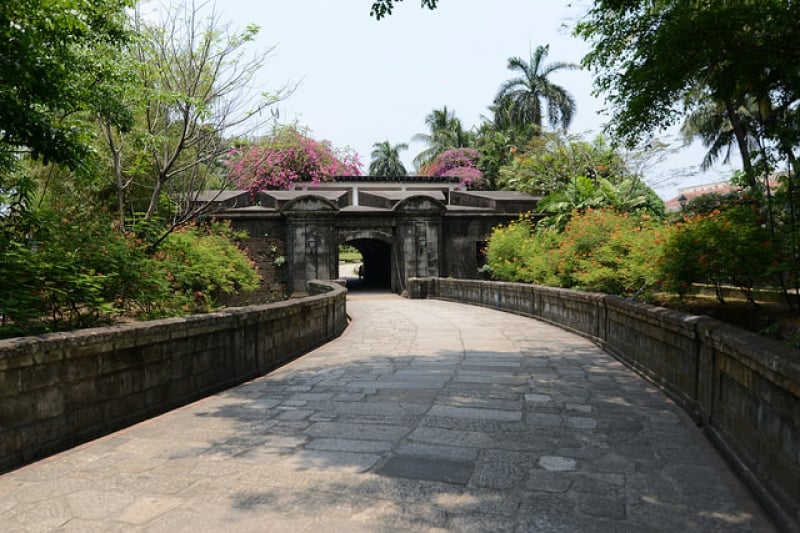 Intramuros isn't plain as you might think. You can do so many things in the area, like go on a photo walk, walking tour, ride a kalesa, and explore what's left of this fort from the Spanish era. If you and your date happen to be into art or history, then you'll surely enjoy seeing the archaic Spanish architecture that's been preserved throughout the years. Not to mention, expressing your appreciation for such things is a good point of conversation. 
6. Sip and Gogh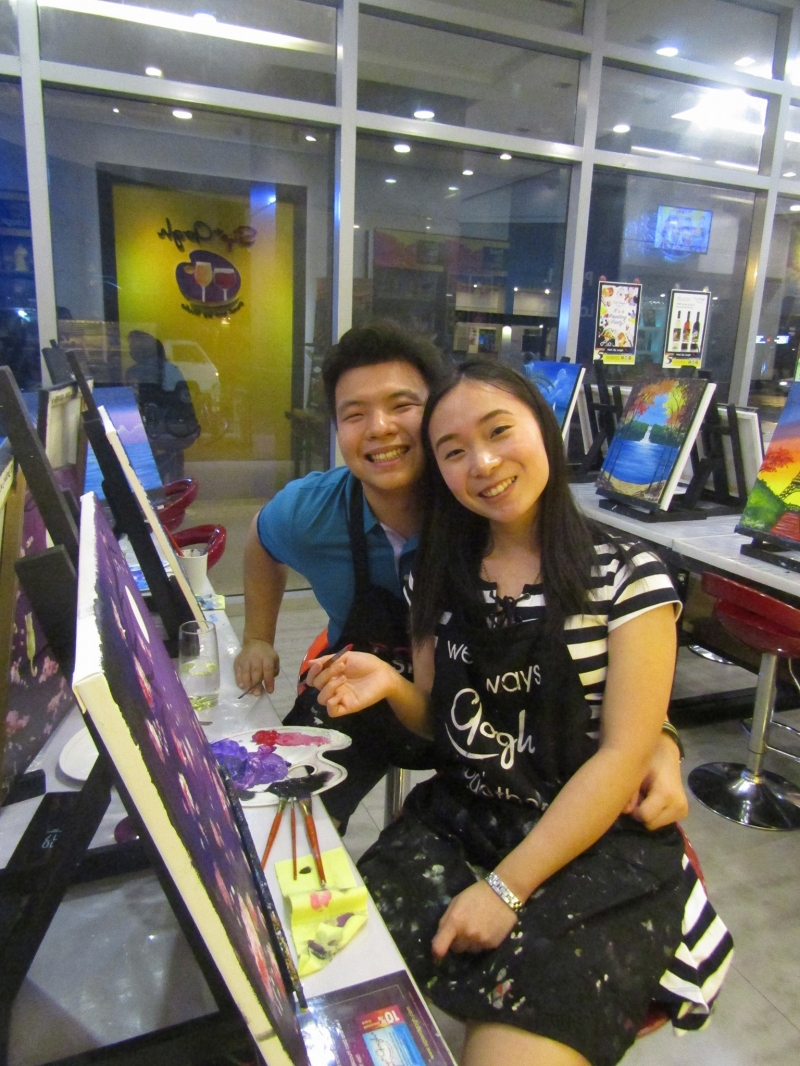 Another way to get both of you relaxed and shake off the first date nerves is to talk over a tasty beverage and be inspired by art. We bet that you've already heard of Sip and Gogh through your friends and social media. True to its name, here, you get to paint and have a drink at the same time. 
There's no stress because they provide all the materials needed. All you have to do is book in advance. Once you're there, the creative and social atmosphere will surely help you settle into a steady conversation with your date. Not to mention, it'll give you an excuse to take a decent photo together!
7. Pet cafés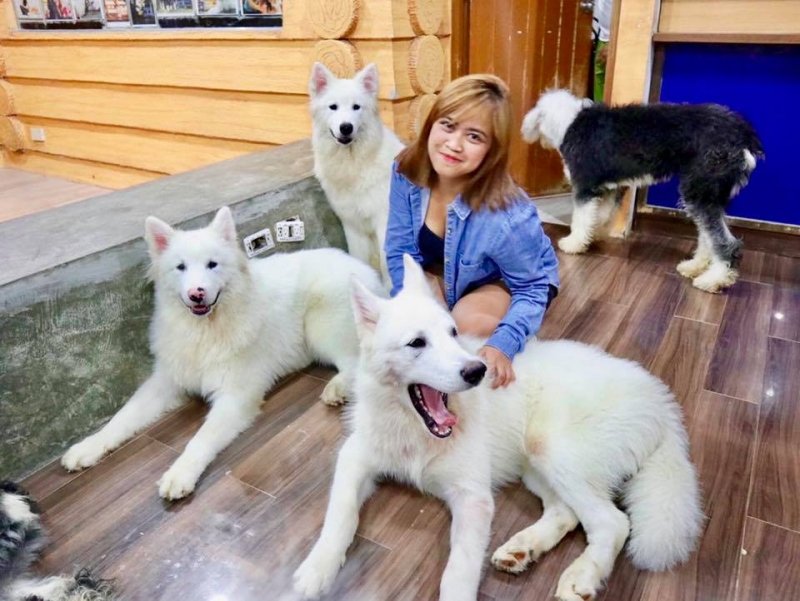 When you need to break the ice, it might be good to get a little help from your furry friends! It's a good thing there are dog and cat cafés around Manila. If your date happens to be a lover of either animal, then this should already be at the top of your list.
Cuddling these animals and taking photos with them is almost like therapy. Plus, both of you can talk about your love of these furry creatures and see each other in the most laid-back state for a first date.
Places to try:
North: Whole Pet Kitchen (San Juan), Cat Café Manila (Maginhawa), Bengal Brew /Wolf & Bear (Antipolo)
South: Le Cat Coffee Shop (Las Piñas), Velvet Friends Cat Café Company (Blue Bay Walk)
8. Board game cafés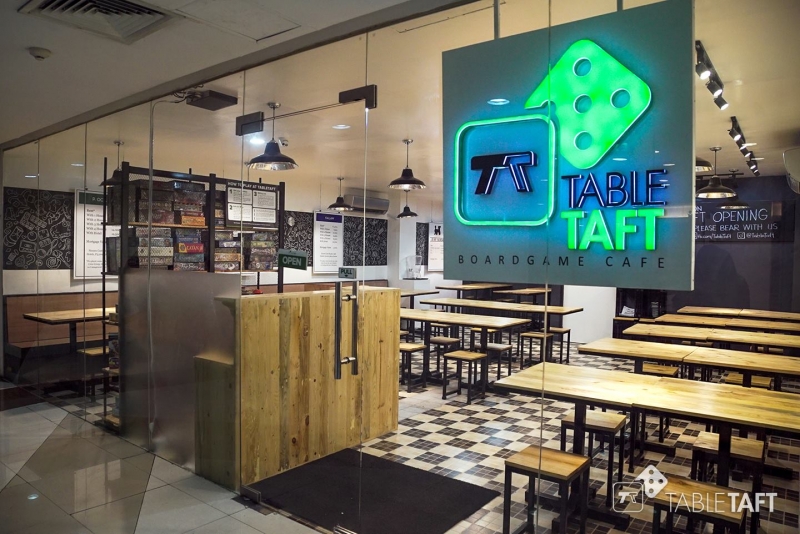 Here's another unpopular idea. Why don't you try sizing each other up through a variety of board games and brain teasers? You'll find plenty of games available in board game cafés. It's an easy and non-traditional way to understand how your date thinks and makes decisions while you open yourself up to the same light perusal.
Don't take it too seriously, though! Board games are still meant to be more fun and entertaining. On top of that, you can indulge and bond over delicious food and drinks in these cafés. Sounds like a good plan, right?
Places to try:
North: Ludo Board Game Café (Scout Torillo), Laruan Atbp Café (Maginhawa), Snacks & Ladders (Maginhawa)
South: Ludo Board Game Café (Jupiter), Puzzles: Board Game Loungé (Aguirre Ave.), TableTaft Boardgame Café (Taft Ave.)
Also read: 10 Unique Themed Cafes in Metro Manila Worth Checking Out
So, have you taken down notes? We're rooting for you!